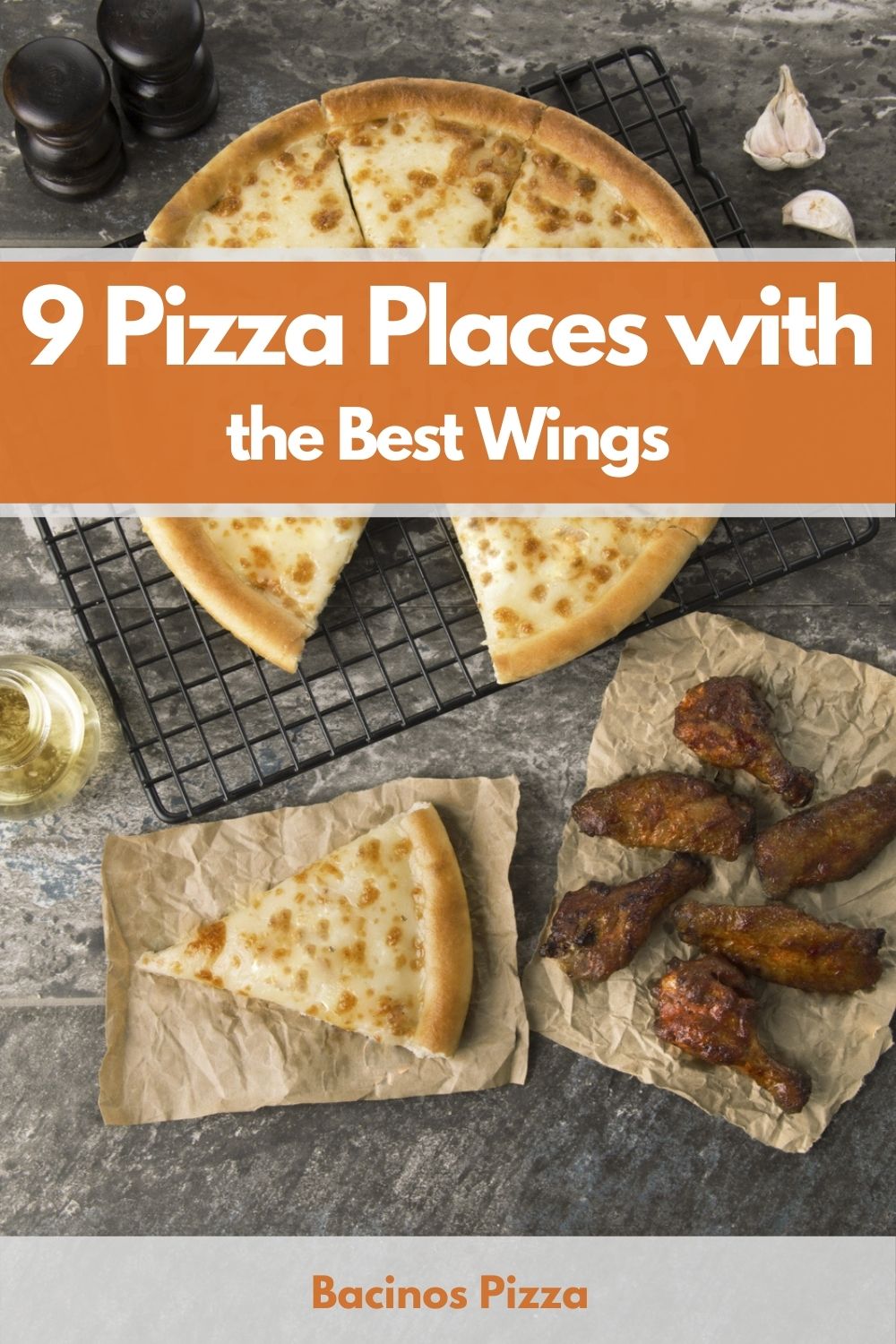 You're ordering your favorite pizza, but you crave something extra on the side. What could be better than some juicy chicken wings?
Whether you're eating in or ordering takeout, getting the best sides is a crucial part of the pizza experience! So follow us as we take a tour of nine pizza places with the best wings. And next time, when the craving hits, you'll know just where to go!
The Best Pizza Places with the Best Wings
It's hard to talk about pizza without talking about Domino's – and who'd want to?! With a great menu offering plenty of choice, and branches across the USA, it's a reliable option.
When it comes to chicken wings, Domino's offer three different flavors. Traditionalists can go for the buffalo wings. There are no breadcrumbs here, and the tasty coating is made of butter and a cayenne pepper hot sauce.
Barbecue wings have that distinctive smoky outdoor flavor. Or you can choose sweet, hot, thick and sticky mango habanero. Delicious!
Our only gripe with Domino's offering is that the wings are sometimes a little on the small side. And you may find that more bundles offer baked or fried chicken as a side instead.
But with a good range of wings at a decent price, Domino's is a solid choice.
Another mighty pizza chain, Pizza Hut was founded in Wichita, Kansas in 1958. It now has nearly 20,000 restaurants around the world – proof that it's good at what it does.
When it comes to chicken wings, this is a chain that takes them seriously! So seriously, in fact, that it's opened its own specialist wing brand, Wingstreet. If you're lucky enough to be in an area served by one of the new branches, check it out. They're dedicated to serving delicious chicken wings.
But if you're looking for wings as a side, the original Pizza Hut is still a great bet. Pair them with one of the range of pizzas on offer, and you'll get a tasty meal at a very reasonable price.
There are no fewer than 12 different wing options on the menu. Choose from servings ranging from 8 to 48 pieces to share with your nearest and dearest, or feed a crowd. And you can choose from bone in or bone out too.
When it comes to toppings, there's a huge range. There's "naked" for the purists, garlic parmesan, honey or sweet BBQ, sweet chili or honey sriracha. And if you choose the traditional buffalo wings, you can have them mild, medium or hot.
There's an option here for the most discerning wing lover!
Papa John's is another pizza chain with a huge presence across the USA. There are over 3,000 restaurants across the country to get your fix of a pizza and wings.
Some rate the boneless wings – also known as popcorn chicken – as the best you can get. And those in the know recommend ordering the plain poppers and asking the staff to add garlic parmesan butter. Delicious!
The popcorn chicken comes breaded, and you can choose from barbecue, honey and chipotle and buffalo sauces. The honey and chipotle is sweeter than some, more like a sweet barbecue sauce.
Each piece of chicken is a good size, and it's very juicy. They're served in a box, avoiding the steamed texture you can get with some wings. The pricing is competitive too.
Little Caesars have won the award for America's Best Value Pizza Chain 13 years on the trot. So if you're watching your budget, getting your wings here could be a savvy choice.
The wings aren't coated in breadcrumbs, and they're served with the bone still in. Choose from plain oven-roasted, garlic parmesan, BBQ and buffalo. The buffalo sauce here is rated hot.
The wings are designed to be "hot 'n' ready". That means they're cooked, then placed in a small plastic container waiting to be ordered. That does make the flavor rather hit and miss. If your wings have sat there too long, they can start to get that steamed consistency.
And we've also heard of cases where the sauce has been added to the wings in advance too. That's not great for the texture or taste.
However, if you time your collection right, your wings can be fresh and tasty. And they're undoubtedly easy on your pocket.
Marco's founder, Pasquale Gianmarco, moved to the USA from Italy when he was nine years old. His restaurants offer a great combination of pizzas, wings, subs, salads, and brownies. In 2017, a survey by Market Force ranked it America's Favorite Pizza Company.
So what about those wings?
Well, there's a choice of plain, hot, tangy BBQ, sweet red chili pepper or lemon pepper. So if you fancy trying something different, you'll have plenty of options. The precise menu varies from store to store, though, so check with your local Marco's what's on offer. Serving sizes are 10 or 15 pieces.
There's an impressive range of sauces and dressings too, providing even more flavor combinations. Ranch, pizza sauce, jalapeno, jalapeno ranch, blue cheese, banana pepper, hot sauce and sweet chili pepper are all available by the cup.
Opening hours may vary slightly by location. In most places, you'll find Marco's opens at 11 am and closes at 11pm on weeknights. On weekends, most branches stay open until midnight.
At Cicis, wings aren't part of the buffet menu. But they are available separately – and they're worth paying a little extra for.
They're oven baked so they're crispy on the outside and juicy when you take a bite. And they come with a choice of four different sauces. The buffalo option comes in hot and mild versions. Or you can choose honey BBQ or garlic parmesan.
And if you prefer your wings without sauce, that's fine. Choose the naked option instead.
Where once Cicis was a dine-in only option, you can now get their food delivered to your door. As well as the wings, there's a wide range of pizzas – thin crust, pan, flatbread and stuffed crust. And there's fresh salad and a host of dressings too.
Try and leave room for dessert. Then you'll be able to sample brownies, cinnamon rolls or sweet pizzas. Yum!
Godfathers Pizza has 30 locations across the country. When it comes to wings, it keeps things simple. You can choose from either 10 or 30 oven baked wings. They come naked, so if you want sauce, you'll need to buy it separately.
There are, however, plenty of choices available. Keep it classic with BBQ, hot or ranch. Or mix things up with honey garlic, blue cheese, cheddar chipotle, Caesar, marinara or creamy garlic.
There's also a range of salads, subs, panzerotti and wraps. And you can buy soft drinks by the bottle to quench your thirst.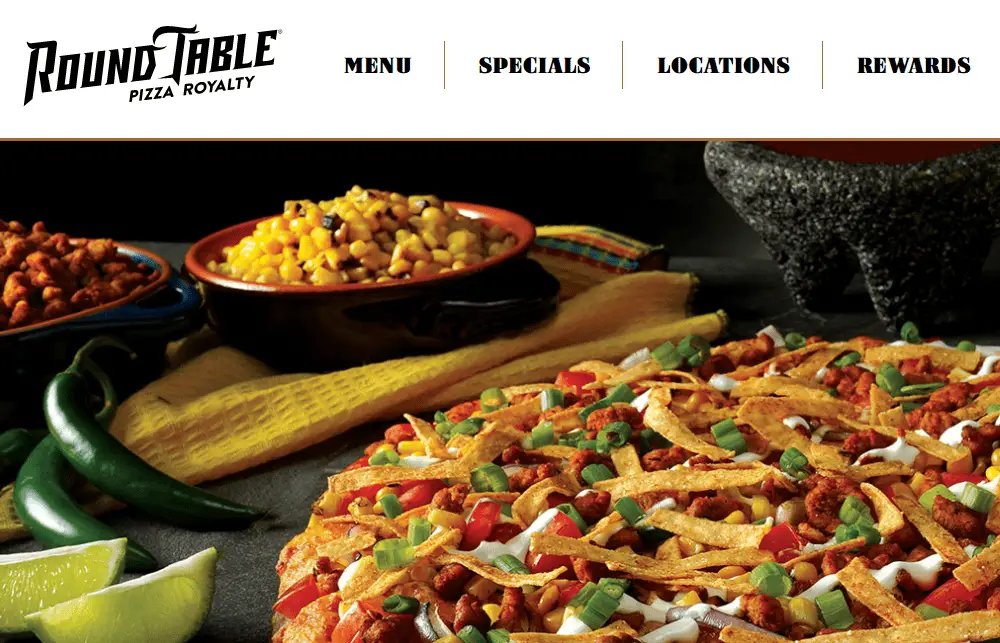 Round Table Pizza has been plying its trade for almost 60 years – so you know you're in safe hands. Its delicious pizzas are famed for being topped right to the edge. But it has plenty to recommend it to wing-lovers too.
You can choose your wings bone-in or with the bone removed. The former will give you a more succulent dish. The latter will save you from having to work around the bones as you eat.
You can order your wings naked, or tossed in your choice of sauce. And what a choice there is! Mild or hot buffalo, BBQ, Polynesian, garlic parmesan, mango habanero, and lemon pepper.
And why not add a dipping sauce too? Choose from blue cheese, creamy ranch or red sauce.
Servings are available in 6, 12 or 24 pieces. So whether you're dining alone or having friends over, there's an option to suit.
Pizza Inn has 150 branches in locations around the southern United States. If you're lucky enough to have one near you, it's a great choice for some tasty wings.
They're available as either boneless or bone-in. The boneless versions, surprisingly, have slightly fewer calories – 50 per wing, as opposed to 6 for the bone-in type.
Whichever one you choose, you can have them naked or with your choice of sauce. Pick from sweet chili, tangy BBQ or spicy buffalo. They come with ranch dipping sauce as standard too.
There's also a fine range of pizzas, salads, Stromboli and pasta dishes. And those with a sweet tooth will enjoy sampling the pizzerts – dessert pizzas – with flavors including fruit, Bavarian cream and chocolate chip.
The menu displays the calorie content of each dish, allowing you to make informed choices.
Ready to eat?!
We hope you've enjoyed our tour of nine of the pizza places with the best chicken wings!
Whether you love your wings saucy or naked, breaded or unbreaded, bone in or boneless, there's a pizza place to match. And with so many chains serving up great wings, wherever you live, chances are there'll be a good option nearby.
Why not sample a few before deciding on your favorite? Enjoy your meal!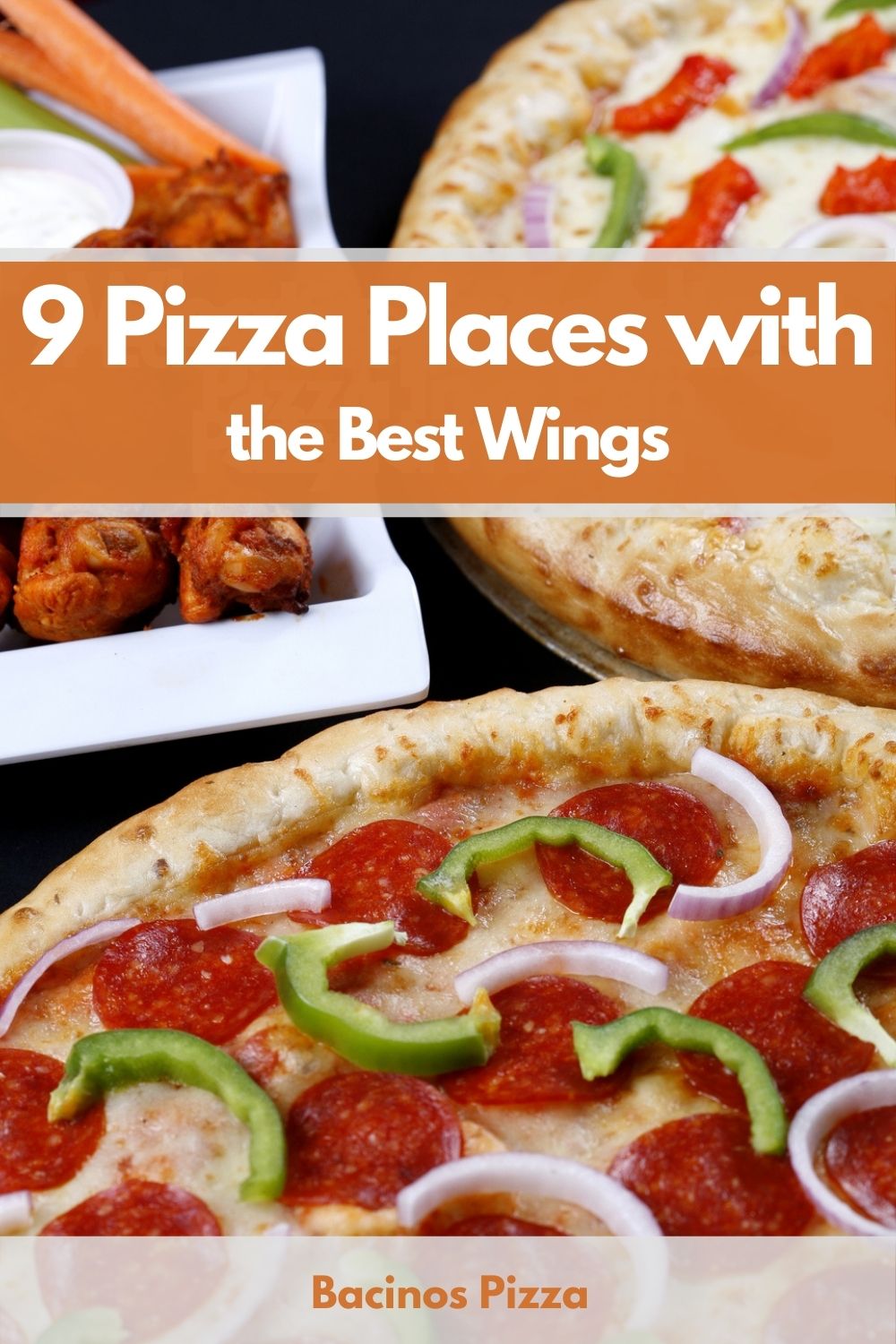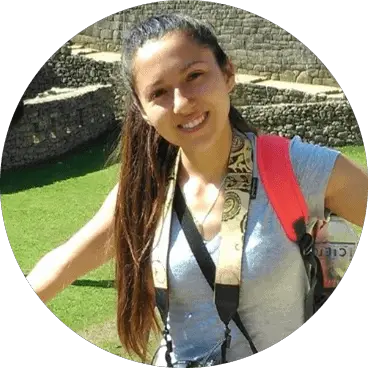 Kathryn's love for pizza started when she was still young. When she was young, she's been a picky eater–that's what her Mom used to say. The only food that she enjoyed and loved was pizza–until now! Her love for pizza turned into a passion!