thin crust pizzaThere's something universally endearing about a freshly baked pizza. And when I say "something," I'm referring to cheese. And bread. And sauce.
Now, that's the authentic pizza of legend; one that every pizza enthusiast considers to be the sine qua non of the breed. And the best part is, pizza places are everywhere in the United States.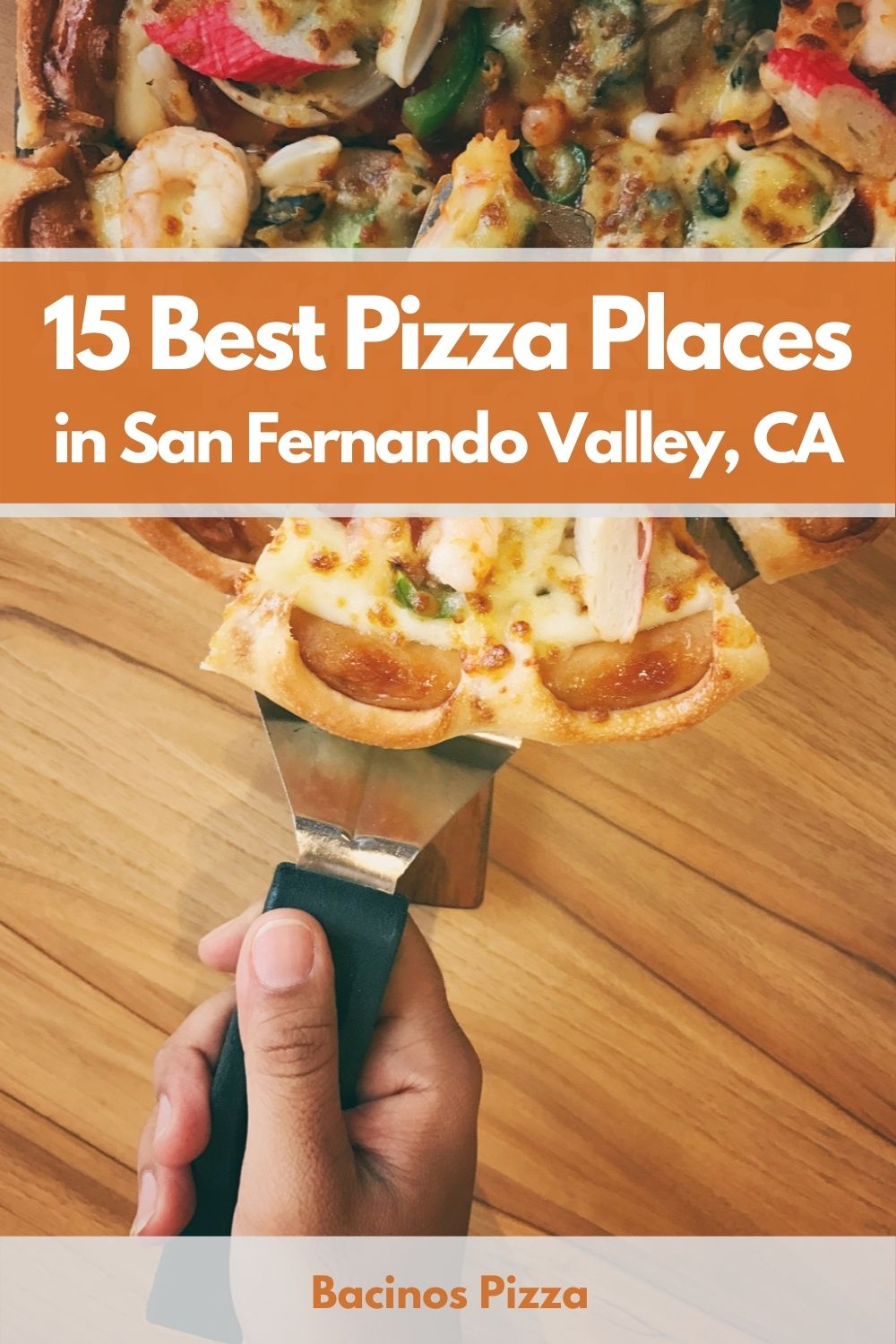 You don't need to travel all the way to Italy to find the authentic pizza of legend. For example, there are so many pizza places here in San Fernando Valley that you'll be spoiled for choice.
So, the million-dollar question is: Where will you find the best pizza that even your nonna won't resist in the San Fernando Valley? The following 15 best pizza places in San Fernando are a cut above the rest.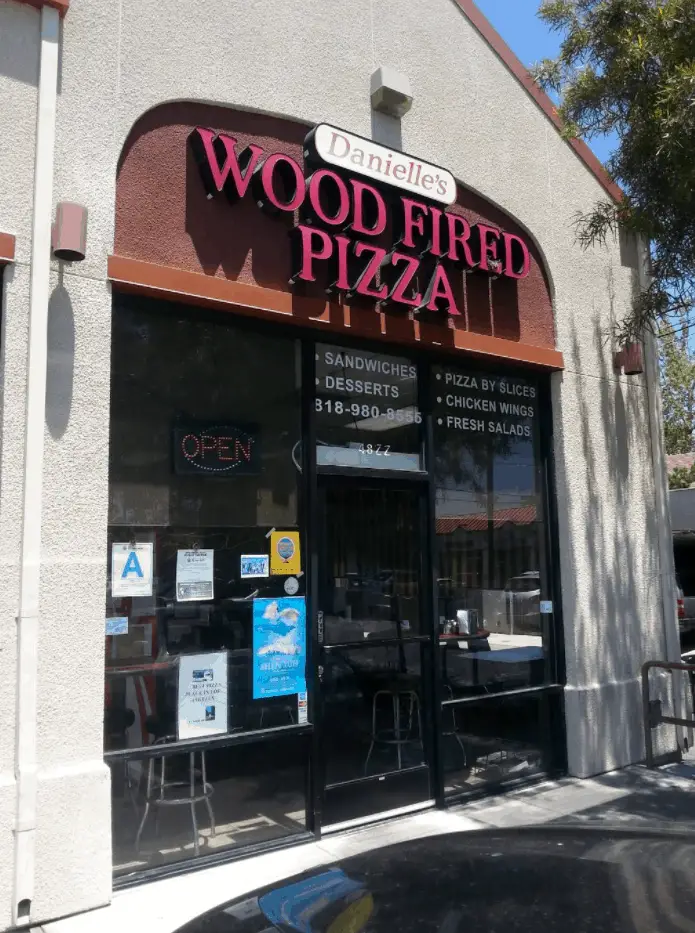 Address: 4822 Laurel Canyon Blvd., Valley Village
Phone Number: (818) 980-8555
This family-owned business opened its doors in 2008. Located in the heart of Valley Village, Daniele's Wood-Fired Pizza offers pizza not just by the whole pie, but by the slice. You can order the slices with one or two toppings. And, of course, each slice contains cheese.
All pies and slices at Daniele's have a wonderful wood-fired flavor. The New York-style pizzeria offers everything, from the classics – like the pepperoni – to the gourmet B.B.Q. chicken. You'll also find Alfredo and Hawaiian pies right here.
As with other New York-style pizzas, Danielle's thin-crust pizzas are soaked in chili flakes and folded in half. You can never go wrong with this pizzeria's steaming hot pie cooked in the wood-fired oven.
Address: 4346 Tujunga Ave., Studio City
Phone Number: (818) 761-3588
Once set in Laurel Canyon, this beloved Italian café serves some terrific pizzas and salads. Caioti Pizza Café is known for its edgy pizzas, topped with Jerusalem artichokes, ground bison meat, and scrambled eggs.
The restaurant is also famous for its "Maternity Salad," which contains natural stimulants to help expecting mothers go into labor. Also known as "The Salad," this is a blend of tossed romaine, watercress, gorgonzola, and walnuts. These leafy greens have the power to jump-start contractions in overdue moms.
Know that Caioti Pizza Café bottles their dressing these days. They sell up to 300 bottles of vinaigrette per month. The pizzeria has kept the vinaigrette ingredients under wraps. Even workers must sign confidentiality agreements not to divulge any info regarding those ingredients.
Address: 8879 Laurel Canyon Blvd., Sun Valley
Phone Number: (818) 939-6566
Pizza Master Ali Haider cooks delightful pies using an oven made from Mt. Vesuvius lava rock. This mom-and-pop spot has gained fame for its traditional Neapolitan-style Pizza and outside-of-the-box toppings. Not only is the Neapolitan Pizza good, but the tiny shop's amiable and homey staff makes it even more special.
786 Degrees Pizza is fun and quirky, ideal for taking a break from your regular work-week slog. I love keeping it simple with the Slumdog pizza. This includes the slightly spicy and flavorful mini pepperoni. It's so good that I don't even consider sharing a slice!
It's worthwhile to know that this pizza place also makes Margherita Pizza. That's one of the most authentic pizzas in L.A. Eating Margherita Pizza in 786 Degrees feels like eating in Naples!
Address: 2206 W. Magnolia Blvd., Burbank
Phone Number: (818) 588-3891
The North End Pizzeria has a 4.4-star rating after about 150 genuine Google reviews. This is home to the best pizza in Burbank. In fact, the restaurant's logo shows a delivery guy delivering a steaming hot pie on horseback!
This family-owned and operated restaurant specializes in authentic East Coast Pizza. And the pizzeria's motto says it all: "Authentic East Coast Pizza Taking Over the West Coast." I love that this pizzeria has much more than pretty great creations, but their names are interesting, too!
For example, the Paul Revere Pizza is my favorite. It's topped with sliced tomato, breaded eggplant, and basil. You don't have to stop there; try the Great Brinks Robbery Pizza as well. This may contain Italian sausage, pepperoni, mushrooms, meatballs, onions, and olive.
Address: 14612 Ventura Blvd., Sherman Oaks
Phone Number:  (818) 788-2178
MidiCi, pronounced Mee-Dee-Chee, is an Italian word that means "You Tell Me." The pizza place is committed to bringing friends together in a cozy, upbeat atmosphere. While MidiCi's menu features Italian appetizers, salads, and deserts, Neapolitan Pizza leads the show.
Neapolitan Pizza is a type of pizza that originated in Naples, Italy. It's known as Pizza Napoletana in some quotas. When it comes to authentic Neapolitan Pizza, no fancy toppings are allowed.
It uses simple and fresh ingredients: a basic Italian dough, fresh basil, fresh mozzarella cheese, raw tomatoes, and olive oil. If you want to taste Italy's original wood-fired pizza, give MidiCi Neapolitan Pizza a shot. Each pizza is made in authentic wood-fired ovens. And it usually measures 12 inches.
Address: 10750 Glenoaks Blvd., Pacoima
Phone Number: (818) 890-4444
Pizzaholic is a pizza place with a rather interesting twist. It's a crypto-friendly pizzeria that accepts BTC, L.T.C., ETH, and Z.E.C. Since 2015, this pizza company has been advocating for the use of cryptocurrencies as a payment method. Pizzaholic is open daily from 11 a.m. to midnight.
You'll find a variety of pies here, including Neapolitan, Sicilian, and Georgian Pizza Boats. The latter looks like something you'd make at home. But it's hard to create a pie that holds such a large amount of cheese. It could collapse due to the weight of the cheese.
This eatery also offers salads, sandwiches, and chicken wings. But really, do you need something else when Neapolitan Pizza is on the menu?
Address: 14831 Burbank Blvd., Van Nuys
Phone Number: (818) 909-0100
This pizzeria in Van Nuys uses fresh ingredients that you'll love. At Napoli's Pizza Kitchen, you can find practically anything you need, from artisanal pizzas to pasta and sandwiches. Your old favorites and unique creations are also found in this pizzeria.
The pizza here is pretty darned great, just as you'd expect. It has a terrific chewy crust, with a breathtaking taste of slight oven burn to it. There's a wide variety of toppings, too!
At Napoli's, 19 pre-assembled pies are served in four different sizes. Though mostly classical, you may also find several outliers – such as the potato and anchovy. Popular items in Napoli's Combo Pizza include mozzarella, pepperoni, tomato sauce, and green peppers.
Address: 15232 Victory Blvd., Van Nuys
Phone Number: (818) 781-2551
Chi-Chi's was founded in 1958 by restaurateur Marno McDermott and former Green Bay Packers player Max McGee. Marno's wife's nickname was "Chi-Chi," and so the chain was named after her.
Chi-Chi's is celebrating 63 years of serving authentic, quality Italian food in multiple locations. This pizza place turns out fresh egg pasta dishes, traditional pies, and a comprehensive list of beer and wine.
For those not in the mood for pizza, Chi-Chi's got you covered. This joint also offers traditional wings, chicken tenders, minestrone soup, antipasto salad, and so much more.
Address: 4359 Tujunga Ave., Studio City
Phone Number: (818) 824-3511
Stella Hospitality Group oversees the operations of L.B.K. Pizzeria. The group was responsible for bringing the award-winning Neapolitan Pizza to Los Angeles. The pizza spot has two other branches in Brooklyn, where the demand for perfection goes beyond ordinary.
Brooklyn is one of America's pizza capitals, with very deep and tasty roots in Neapolitan Pizza. Because no mediocre pizza place survives in Brooklyn, it means the L.B.K. pizzeria is worth its salt. This Studio City outpost has no place to sit inside.
However, you'll find some gorgeous picnic tables in front for a pleasant family experience. A pie on Tujunga Avenue can be served in 12- and 16-inch sizes. And there are 14 toppings, most of which are deeply traditional.
Address: 235 N. Maclay Ave., San Fernando
Phone Number: (818) 361-9000
Located right in San Fernando, Tinder's Pizza is great for when you have late-night cravings. The pizzeria has been in operation for more than 21 years. And it's good at what it does!
Tinder's chefs believe in hand-tossed, never-pressed pizza dough. And they top their pie with only the best quality cheese, meats, and fresh veggies. Their quality will blow you away; it's a couple of times better than larger chains.
With Tinder's Pizza, you can decide to go with house classic cheese or build your own pizza. One of my favorite house special pies is the Spicy Hawaiian, which contains signature marinara, jalapeno, mozzarella, ham, bacon, and pineapple. Give Tinder's Pizza a call to order.
Address: 19755 Vanowen Street, Winnetka
Phone Number: (818) 226-5401
For more than 30 years, The Pizzeria Factory has remained true to its roots. The company's hand-tossed pizzas contain 100% real mozzarella cheese and signature sauce. They're bubbly, cheesy, and simply delicious!
Sit-down dining is no longer tenable due to the ongoing COVID-19 pandemic. But the business is doing great at handling reopening. If you go there in person, you have an option to order and wait for 10-15 minutes to pick it up. You're requested to wear a mask and observe safety protocols.
Several pizza varieties are available here, including the 12-inch medium cheese pizza, 14-inch large cheese pizza, and 16-inch extra-large cheese pizza. I suggest ordering the Ranch Chicken Pizza topped with juicy baked chicken, ranch dressing, mozzarella cheese, red onions, and fresh mushrooms.
Address: 13007 Victory Blvd., North Hollywood
Phone Number: (818) 985-9992
Uncle Tony's Pizzeria strives to provide the highest quality food coupled with excellent customer service. All pies at Uncle Tony's are freshly prepared each day using premium ingredients.
There are plenty of food items on their menu, from your favorite pizza to sandwiches and wing dishes. Their specialty pizza types include the Spicy Hawaiian, Pastrami Pizza, and T.G.I.F. Pizza.
Their oven-baked wings include a side of carrots and celery, available from 6-25 pieces. The pizzeria is open from Monday to Sunday from 10 a.m. to 10 p.m. Plus, they now accept online orders for delivery or takeout.
Address: 20453 Sherman Way, Winnetka
Phone Number: (818) 914-4395
This is popular for its signature Thyme Pizza. Traditionally, people from Lebanon used Thyme as a source of Iron. This flavorful culinary herb blends well with other herbs and spices in a pizza.
Know that this pizza place offers much more than the Thyme Pizza. You'll find other genuinely delicious dishes like Vegan options, Sandwiches, Salads, Pasta, and Gluten-Free meals.
Their Vegan 12-inch Medium Gluten-Free Crust is suited for those watching their weight. You can also craft your own vegan pizza using Thyme Pizza's signature Red Sauce, Vegan Sliced Sausages, Daiya Vegan Mozzarella Cheese, and Thyme Olive Oil.
Address: 12924 Riverside Dr, Sherman Oaks
Phone Number: (818) 788-5050
Gino's East differentiates itself from other San Fernando Valley pizzerias with its crust. Sam Levine, Fred Bartoli, and George Loverde founded the original Gino's East in 1966.
As of this moment, the pizza chain owns and runs multiple locations across the United States. The Legendary Gino's East of Chicago introduced the authentic, Chicago deep-dish pizza to Sherman Oaks about three years ago.
Apart from the Deep Dish Pizza stuffed full of goodness, Gino's East also offers Thin Crust, Italian Beef, Salads, and more. The restaurant is currently offering carryout and delivery from 12 p.m. to 9 p.m.
Address:  16161 Mission Blvd., Granada Hills, San Fernando
Phone Number: (818) 366-6311
Now commemorating its 59th birthday, Casa De Pizza has come a long way. Founders Mike and Phyllis initially set up this business only for takeout pizza.
But when customers demanded more elaborate dishes with a place to sit and indulge, the storage room was converted into the dining room, named "The Sinatra Room."
Casa Specialty Pizzas may be topped with Cheese, Anchovies, Canadian Bacon, Jalapeno Peppers, and more. It'd be best if you also tried other elaborate dishes like spaghetti, salad, lasagna, and garlic bread. While the Casa De Pizza is open for business, it offers takeout only for now.
Final Thought
There you have it; the 15 best pizza places in San Fernando Valley, CA. You can never go wrong with any of these pizzerias. In all of these pizza joints, chefs use premium and fresh ingredients. And the friendliness of folks working in these joints is out of this world!
I suggest keeping an eye out on their websites for new announcements, special COVID-19 discounts, and other meaningful reports. You should also give them a call to confirm their hours of operation before making reservations.
Good luck choosing the best pizza place in San Fernando!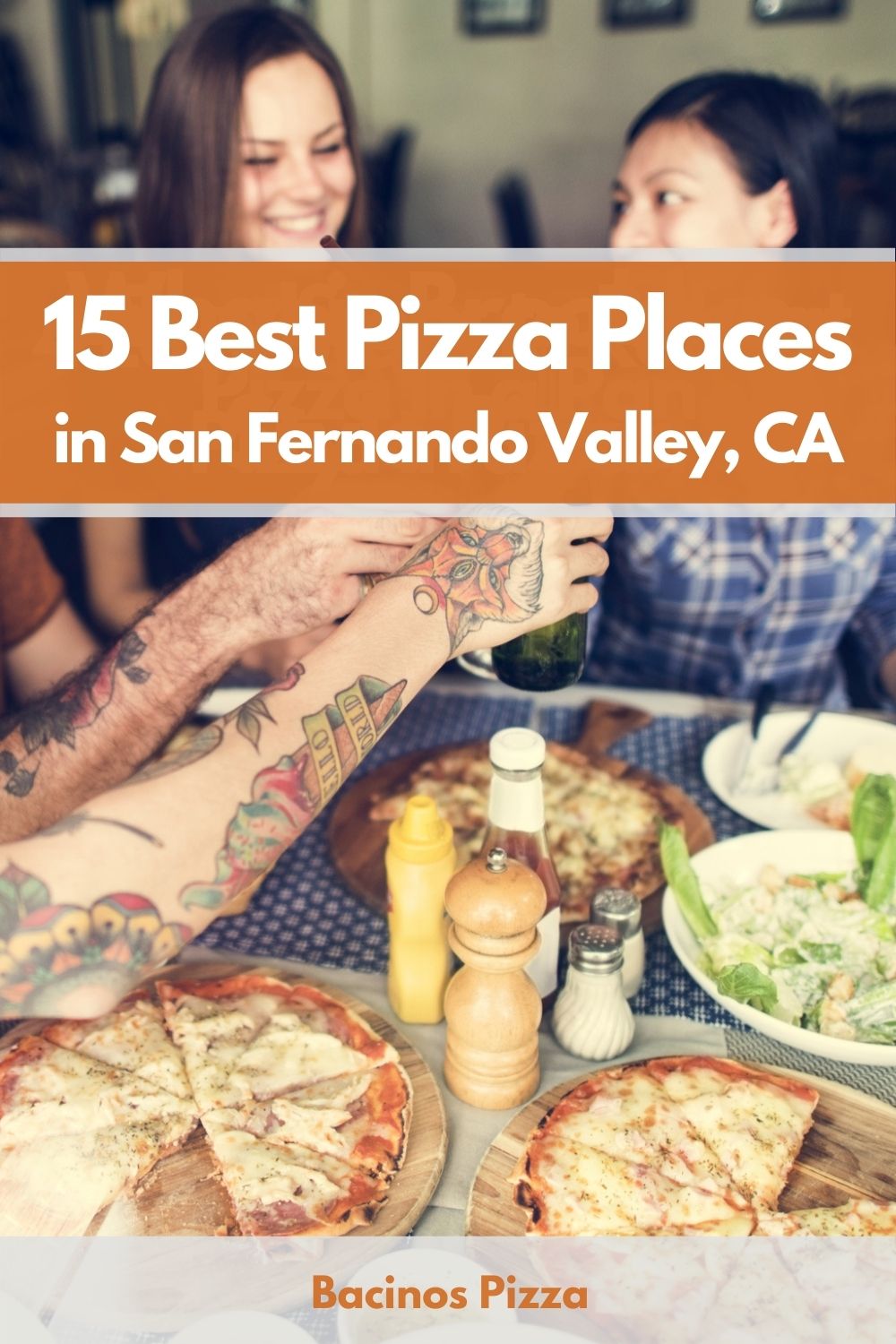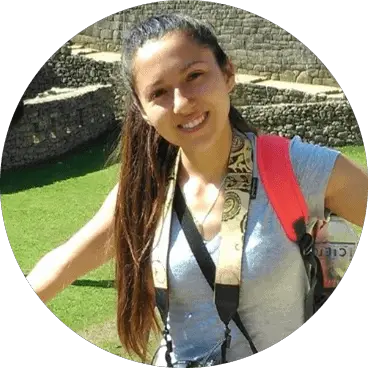 Kathryn's love for pizza started when she was still young. When she was young, she's been a picky eater–that's what her Mom used to say. The only food that she enjoyed and loved was pizza–until now! Her love for pizza turned into a passion!