When you are in the mood for pizza, you want to make sure it's good. Even if pizza is hard to make bad, you still want to pick the best pizzeria. Today, we gathered the 11 best pizzas in Virginia Beach to help you pick the best one.
Price: $$ – $$$
Address: 1630 General Booth Blvd, Virginia Beach, VA 23454
  Phone: (757) 689-2270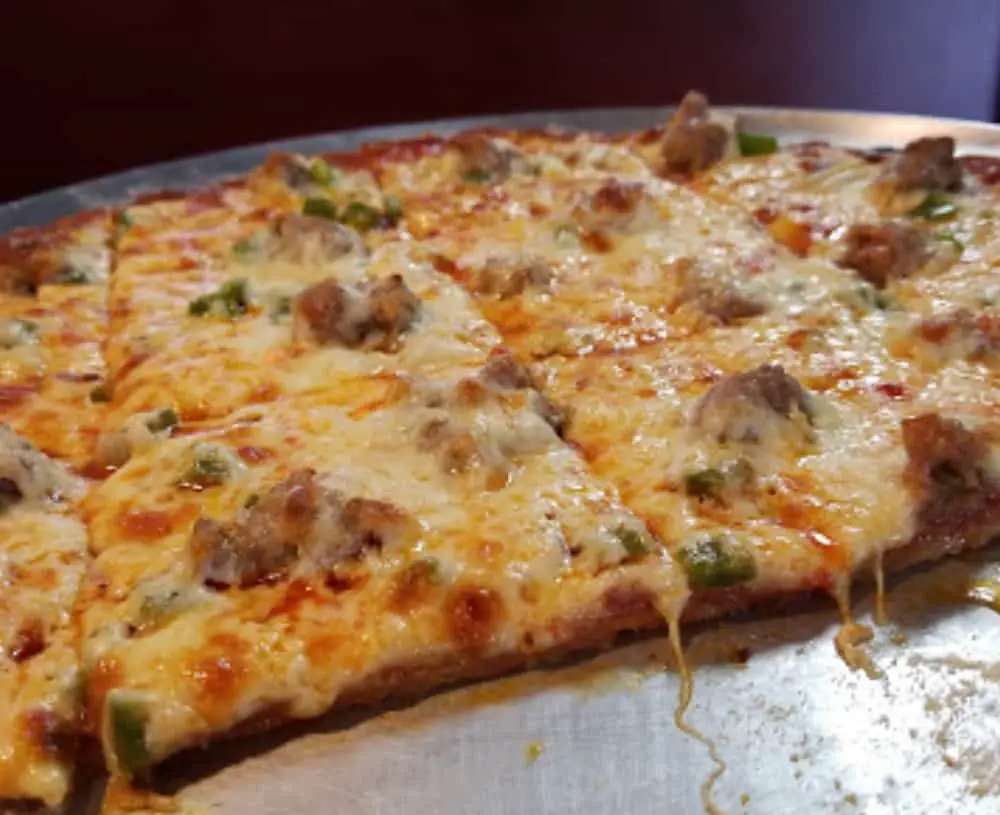 As the name suggests, this pizzeria seeks to bring the taste of Chicago to Virginia Beach. And in our opinion, it succeeded at this with flying colors. This is the kind of place that can make the typical Chicago deep-dish pizza, and reproduce it as well.
Despite the name, however, Windy City Pizza seeks to do more than just take a Chicago-style deep dish pizza. For instance, if you've always wanted to try a Chicago-style hot dog, you gotta get it (even if you get a pizza — you can always have leftover pizza!).
Price: $$ – $$$
Address: 2941 Shore Dr, Virginia Beach, VA 23451
Phone: (757) 481-9393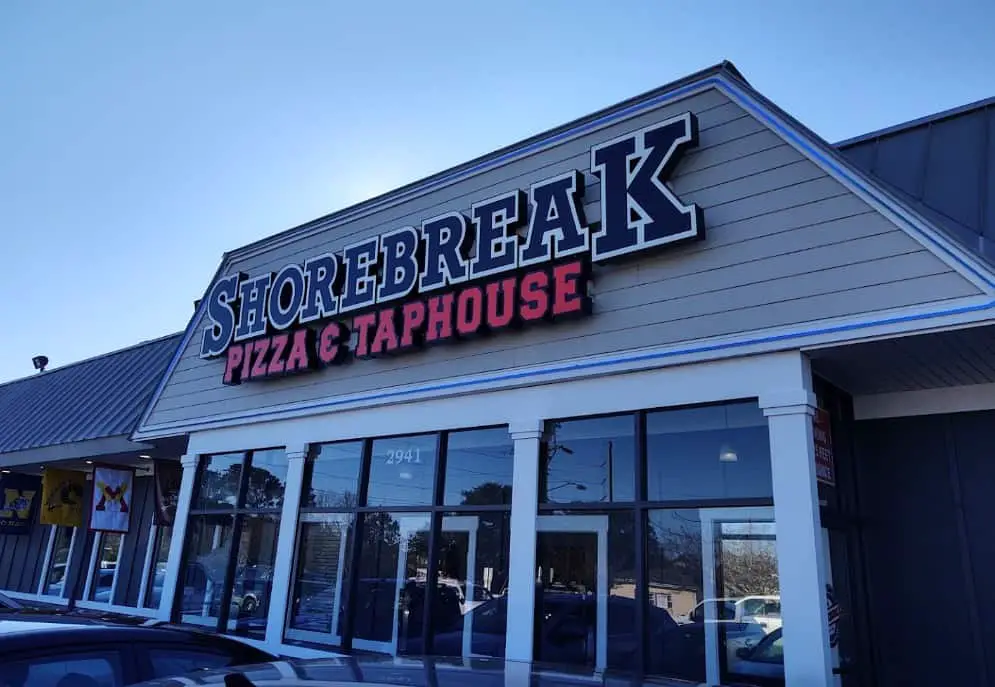 One of the best things you get out of ShoreBreak Pizza & TapHouse is the sheer atmosphere behind it all. This is the perfect place to hang out with your friends after a hard day's work, and reward yourself with a good pizza and beer. Not only that, but being a sports bar, you can enjoy any variety of sports.
This place is locally owned and has been operating for nearly two decades, ever since its inception in 2003. ShoreBreak Pizza & TapHouse has all the kinds of food you would expect from this setting: pizza, wings, mozzarella sticks, and more.
Price: $
Address: 3420 Atlantic Ave, Virginia Beach, VA 23451
Phone: (757) 428-2002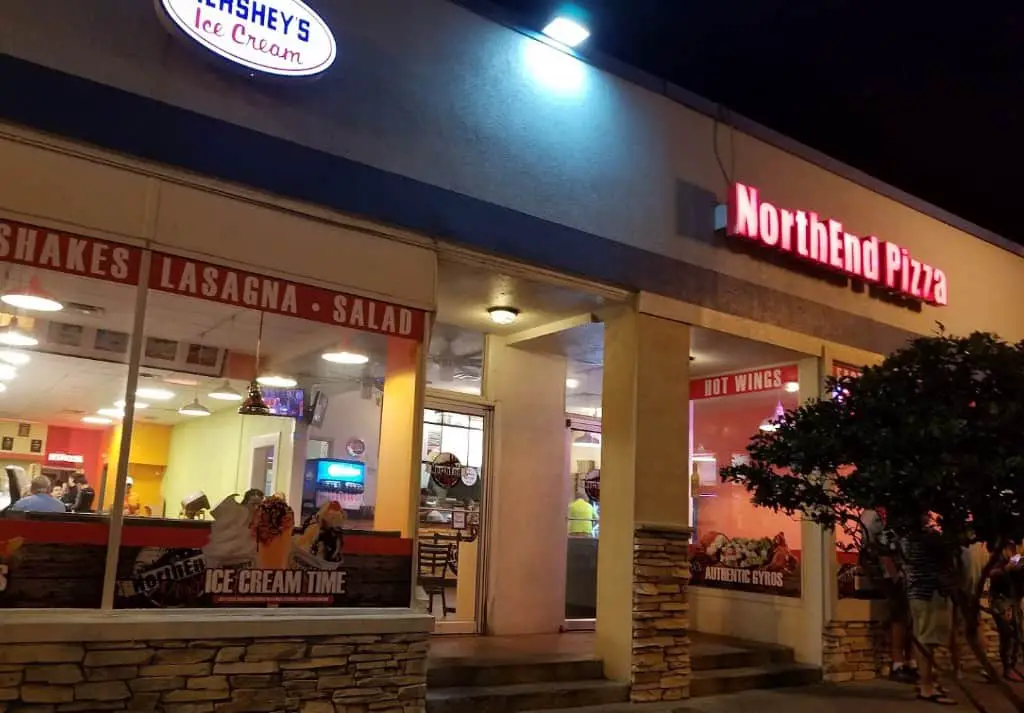 Pizza might be among the greatest of all foods, depending on who you ask. However, having a place where you can go that has not just pizza, but also other delicious foods, The pastas and subs available at North End Pizza, Pasta & Subs will do a great job of introducing food diversity for each visit.
Where Windy City Pizza was meant to invoke the flavors and styles of Chicago, this place seeks to bring the taste of New York to Virginia Beach. Whether a New York slice is better than a Chicago slice will be up to you, so make sure you try both!
Price: $$ – $$$
Address: 1805 Laskin Rd Suite 102, Virginia Beach, VA 23454
Phone: (757) 351-1326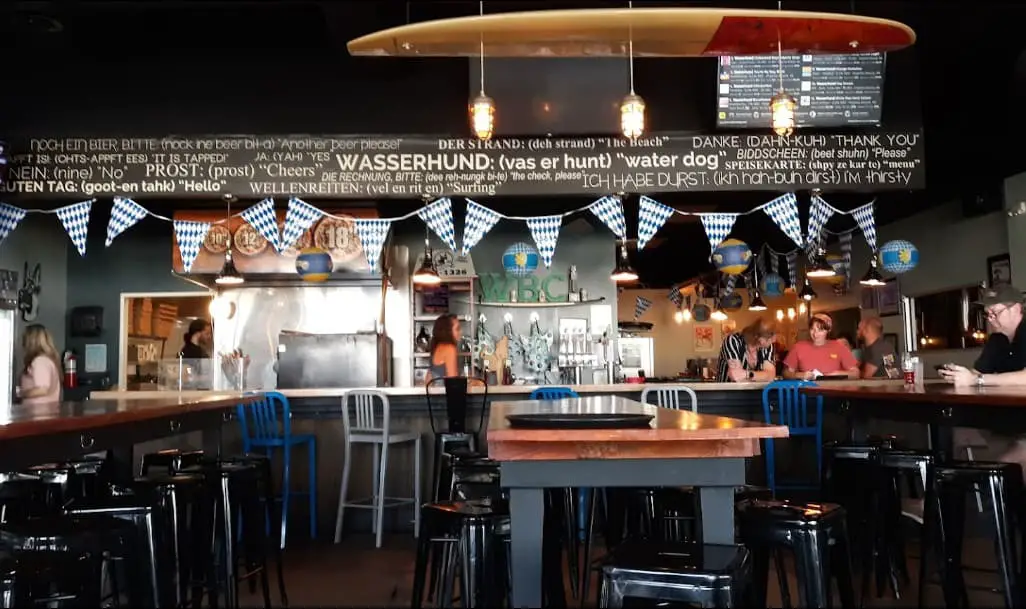 This place, as the name implies, is the kind of pizzeria you visit when you want to enjoy a good brew at the same time. However, while they are first and foremost a brewery, that should not be taken to mean that they don't have delectable pizza as well.
You're not going to find pizza that lights the world on fire, but you will find the perfect pizza to go with a good beer. If you would like to try their signature "The Wasserhund," you should — it comes with sliced bratwurst, sauerkraut, red onions, and their seasonal beer mustard.
Price: $
Address: 204 22nd St, Virginia Beach, VA 23451
Phone: (757) 422-2222
Whether you are a resident of Virginia Beach or are just visiting, you have to check out 204 Grill Pizza & Subs at least once. The quality of the food is top-notch, and you won't have to worry about whether you can enjoy the menu items.
For all you vegans, 204 Grill Pizza & Subs offers vegan options, including vegan cheese as a topping. Just pick out your ideal toppings, and you will have the perfect vegan pizza. The prices are also pretty reasonable, so it wouldn't do any harm to your wallet in the process!
Price: $
Address: 1824 Princess Anne Rd, Virginia Beach, VA 23456
Phone: (757) 721-4900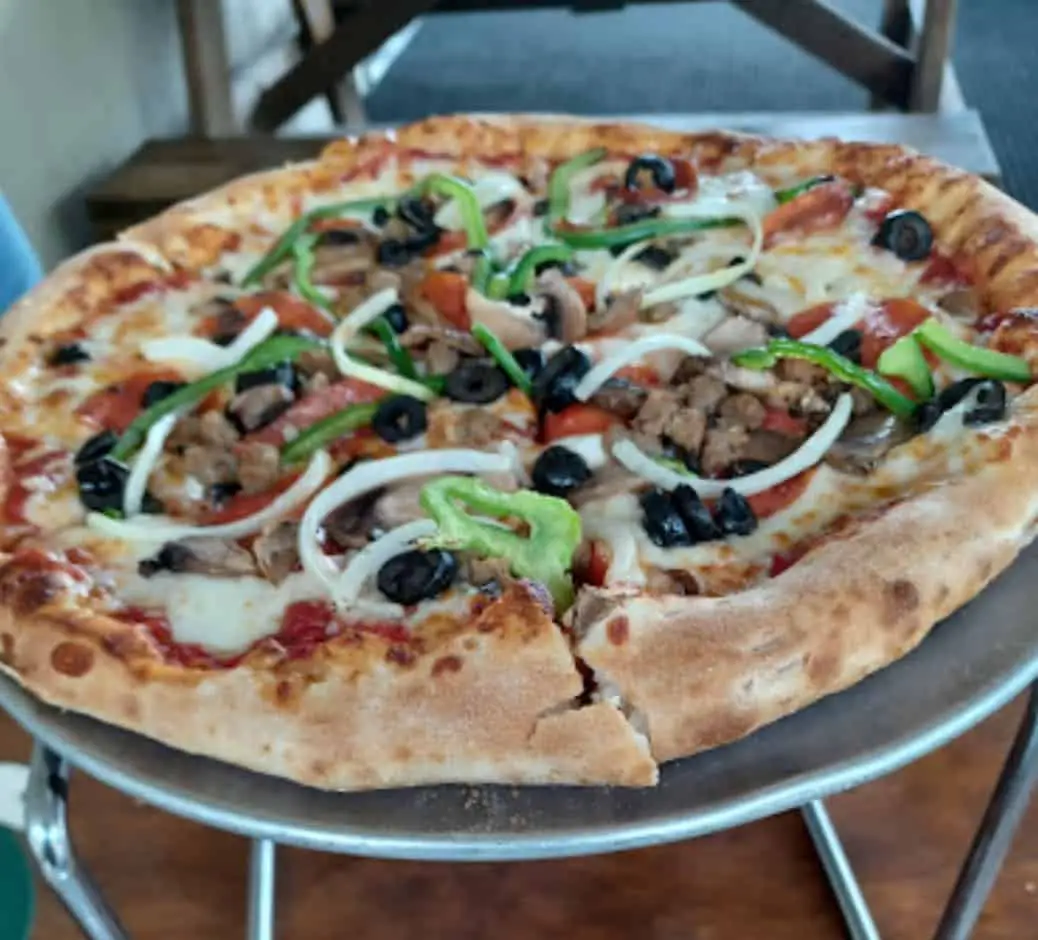 For all of those who fit in the niche of pizza and ice cream lovers, there's no better pizzeria in Virginia Beach than Pungo Pizza & Ice Cream. One thing you absolutely must try out is the stuffed pizza, which is topped with your ideal toppings and then covered with a dough lattice, brushed with garlic butter.
Pungo Pizza has its fair share of toppings; whether you want pepperoni and sausage or anchovy and broccoli, this place has you set. Pungo Pizza also has great pasta selections. Are you in the mood for lasagna? Chicken Broccoli Alfredo? They got it.
Price: $$ – $$$
Address: 1940 Laskin Rd #313, Virginia Beach, VA 23454
Phone: (757) 491-5050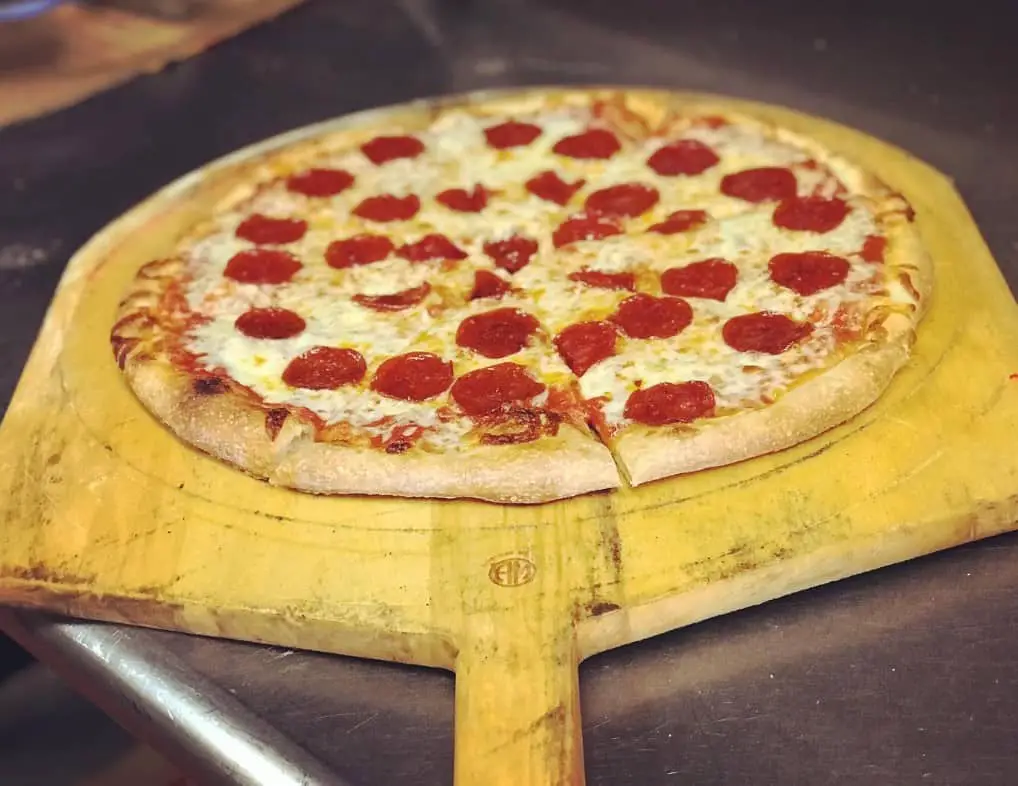 Much like with Pungo Pizza & Ice Cream, Anna's Kitchen is a lovely combination of pizza and pasta, among other delectables. This place makes their dough fresh daily and lets you craft your own pizzas to boot.
One of the best parts of eating here is that you don't have to worry about them being closed. With only some exceptions, this restaurant is open every day of the week, and is an awesome place to bring your kids. There's food that people of all ages will be able to enjoy, including pizza, pasta, calzone, and delicious appetizers.
Price: $ – $$
Address: 209 19th St, Virginia Beach, VA 23451
Phone: (757) 452-5876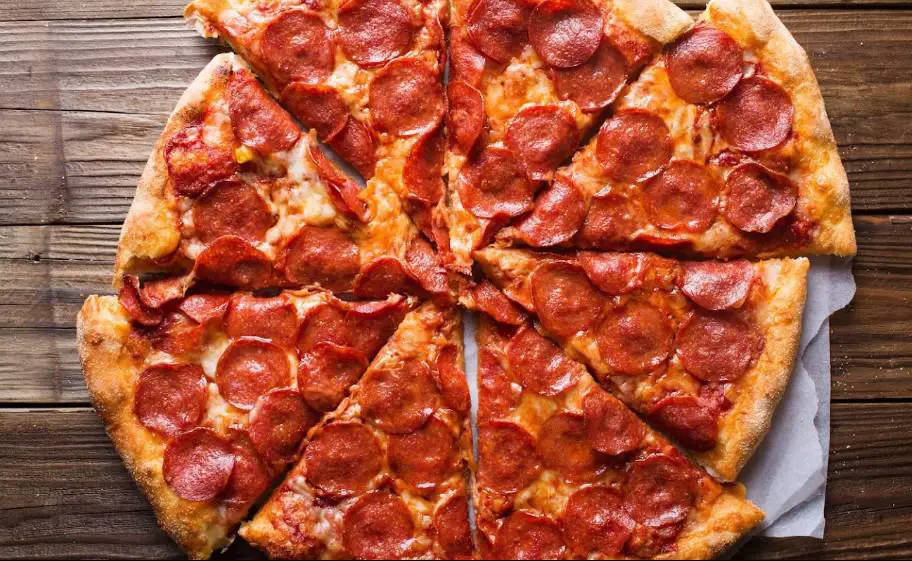 Italian food has a wide variety of options, and no matter what your ideal Italian food is, there is no denying that pizza is the most well-known item. Whether you decide to eat in or dine out, you are sure to enjoy what they have on offer.
If you want to sit down in a quieter restaurant than a sports bar, for instance, this is a great fit for you. This casual pizzeria is a great place to bring the whole family too. And if you want to throw a fun pizza party, they can cater the event for you. Everyone in attendance is sure to have a great time!
Price: $$ – $$$
Address: 4000 Virginia Beach Blvd, Virginia Beach, VA 23452
Phone: (757) 498-9770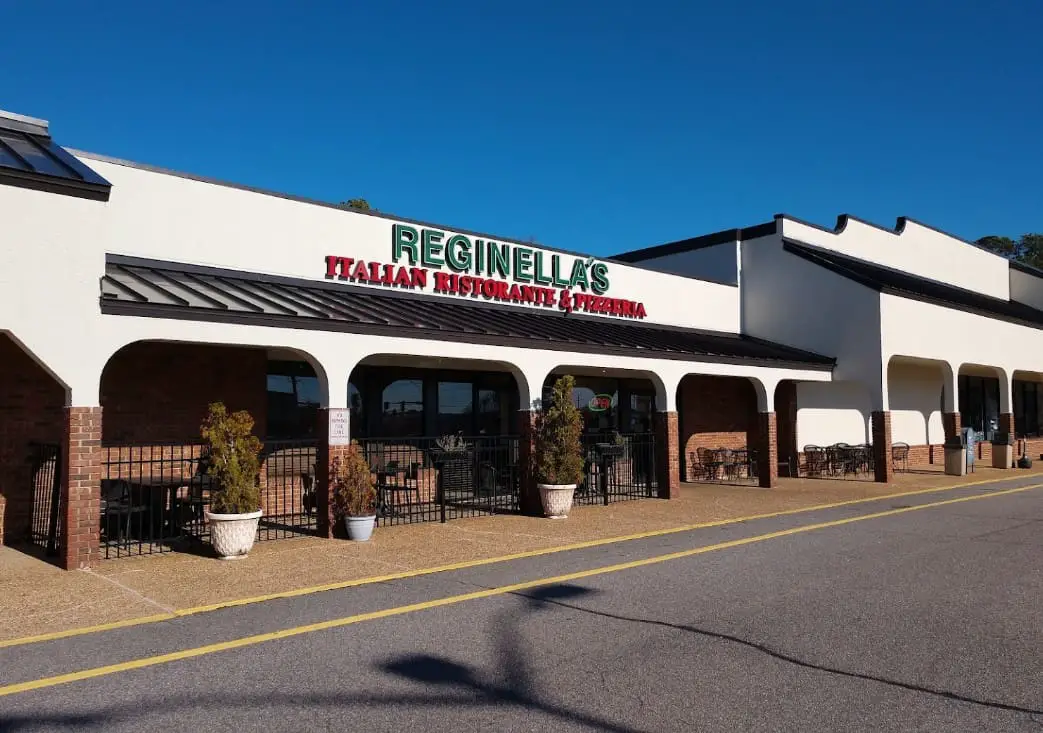 While the pizzas that Reginella's Italian Ristorante & Pizzeria have on offer are of excellent quality (with tons of options to boot!), one of the best parts of this place is its delicious desserts. When you order your prosciutto and fungi pizza, or the 16″ steak stuffed pizza, you can also enjoy a decadent tiramisu to boot.
This place offers delivery and takeout, and you can take out a reservation as well. Not only that, but you can enjoy a beer or wine with your meal. Still, this place doesn't get too wild, so you can trust that it'll be a suitable place to bring your kids.
Price: $
Address: 1011 Atlantic Ave Virginia Beach, VA 23451
Phone: (757) 321-8354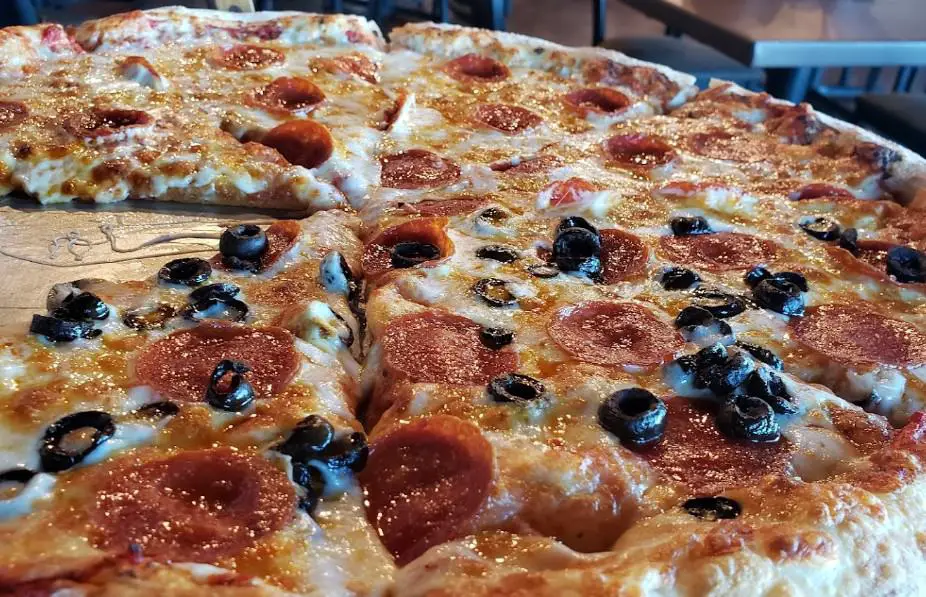 Chico's Pizza on 11st street is a solid choice if you are staying at the Hampton Inn, where it's located. Sometimes, you want a restaurant where you can go hang out and relax, and this place is the perfect spot for that.
Chicho's Pizza has its Mighty Meat Pizza for all of you meat lovers, while the Margherita and garden delight pizzas are great if you are more of a fan of veggies than anything else. This place does not hang its hat only on pizza selection; if you want an appetizer, be sure to try their mozzarella sticks.
Price: $$ – $$$
Address: 309 Aragona Blvd #106, Virginia Beach, VA 23462
Phone: (757) 578-5400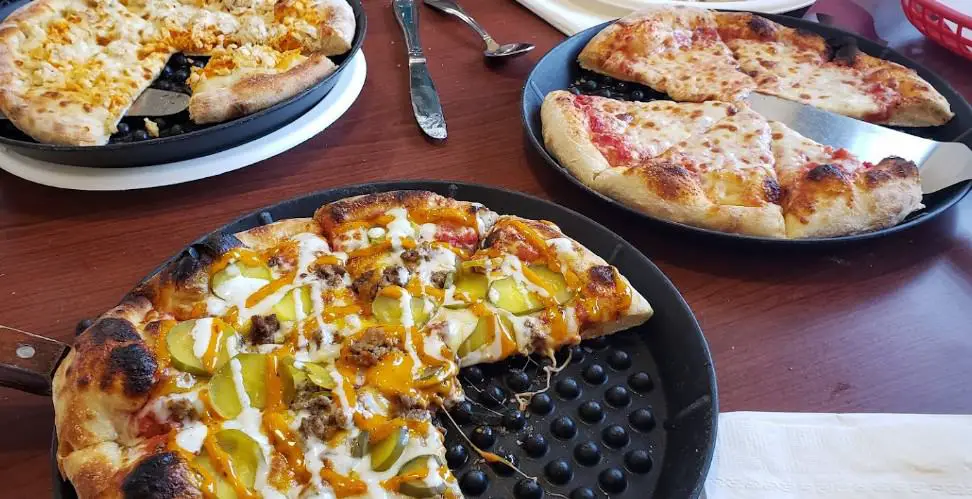 Bodacious Bakehouse puts a lot of importance on a strong variety, both in terms of their pizza and their selection. Heck, for those of you with dietary restrictions, Bodacious Bakehouse is that much more likely to be able to accommodate you.
They have vegan options, including a vegan calzone that is simply to die for. This place has all the standard pizzas you would expect, like Hawaiian style, pepperoni, and buffalo chicken, and less common ones, like Margherita and chicken bacon ranch. You will be hard-pressed to find nothing that tickles your fancy, so check it out sometime!
Price: $
Address: 4676 Princess Anne Rd Suite 170, Virginia Beach, VA 23462
Phone: (757) 467-2000
Often, it seems like you have to pick between a quality slice and a large slice. While there are some places where this is the case, it is not as such at Sal's NY Slice Pizzeria. When you visit this pizzeria, you will have solid sizes, solid taste, and — get this — solid prices too!
The best part is that if you don't want to have to go out to get a slice of pizza, you can just as well order one for delivery. It does, however, come with a five-dollar extra charge, but honestly, it is well worth the cost, even with delivery.
Summary
Some pizzerias have different vibes, and which is best will ultimately come down to taste (in both food and atmosphere). There are a number of other pizzerias, and some are still good, but not covered. Whichever you visit, we hope we helped you figure out the best place to eat.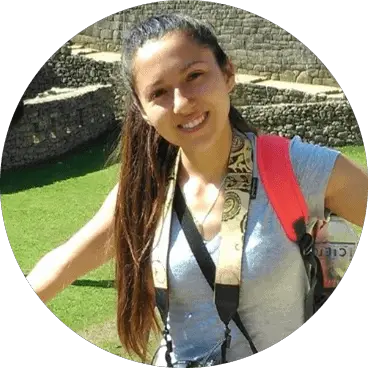 Kathryn's love for pizza started when she was still young. When she was young, she's been a picky eater–that's what her Mom used to say. The only food that she enjoyed and loved was pizza–until now! Her love for pizza turned into a passion!