If there's one you can be sure of, you can never go wrong with pizza. It's just impossible! If you aren't convinced, head to the 15 best pizza places in San Antonio, TX, to taste them yourself!
Price:  $
Address: 3440 N St Mary's St
Phone: 210-225-3356
View this post on Instagram
Pizza Classic is a family-owned establishment. Since 1986, this dining joint has been serving hearty homemade pizzas and pastas made from the freshest ingredients. Pizza Classics is open seven days a week. But parking can be tricky during peak hours.
If you are expecting fancy pizza, this is not the place for you. However, their basic classic menu has everything you need from a pizza place. They even have a "Buy One, Get One" promo!
Price: $
Address: 3021 MacArthur View
Phone: 210-994-5661
View this post on Instagram
Are you thinking of eating handmade pizzas? Well, that's something you can get from The Last Slice. Once you have tried their New York style pizzas, it won't be the last slice you will get from this place!
There are about 8 House Pizza flavors on the menu. However, if you want something else, you can always "Build Your Own" pizza! A small 10 inch pizza with three toppings starts at $10.25. You can start with choosing the sauce, cheese, and toppings.
Price: $$
Address: 6989 Blanco Rd
Phone: 210-979-6565
View this post on Instagram
There are about 8 House Pizza flavors on the menu. However, if you want something else, you can always "Build Your Own" pizza! A small 10-inch pizza with three toppings starts at $10.25. You can start with choosing the sauce, cheese, and toppings.
The focus of their restaurant is Southern Italian cuisine. One factor that makes Dough Pizzeria Napoletana stand out is the use of ovens shipped from Italy. The oven heats up to about 800 degrees. And it only takes 90 seconds for the pizza to cook!
Price: $$
Address: 8522 Broadway #105
Phone: 210-362-1901
The Perna family welcomes you to Capos Pizzeria. They opened their first branch back in 2015. Since then, their business has grown, allowing them to open a second location on Broadway.
Since the family patriarch is from New York, it only makes sense for them to sell NY-style pizzas. When ordering, you can choose between Buffalo Pan Style or Hand Tossed pizza. You can also order pizza by the slice. Apart from pizzas, they have a wide selection of salads, soups, subs, pastas, wings, and calzones.
Price: $$
Address: 7863 Callaghan Rd #208
Phone: 210-474-0065
View this post on Instagram
When you walk into Mattenga's Pizzeria, you are guaranteed to get a hand-tossed pizza made from the freshest ingredients. The restaurant makes sure that they make their dough fresh daily. There are 10 pizza flavors to choose from. However, they also have a "Build Your Own Pizzas" option.
As soon as you enter Mattenga's Pizzeria, you will feel just how important you are as a customer. If you are eating with your family, you just get the sense that they have that friendly atmosphere.
Price: $
Address: 1110 S Alamo Street
Phone: 210-245-7478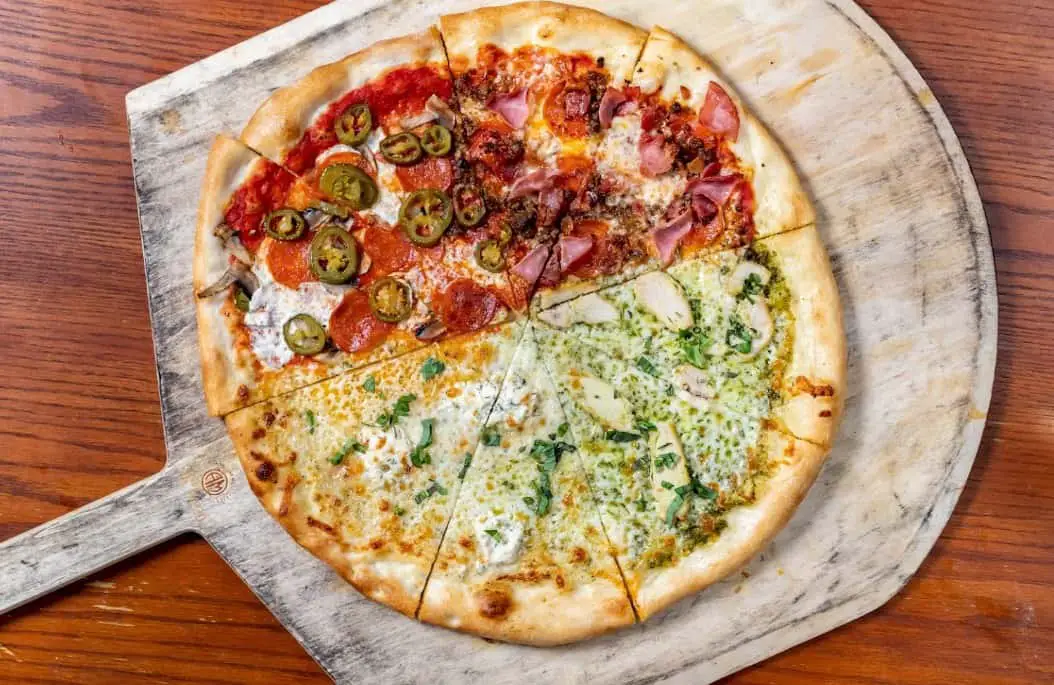 Whether you are there for lunch or dinner, you can get the most delicious pizzas from Pizzeria Vesuvio. The S Alamo branch is perfect for those who are in Bexar County.
Upon checking their menu, you will see 10 pizza flavors. However, you can customize your pizza. The rate starts at $13.99. Don't forget to order other items that would go well with the pizzas from the menu.
If you want to enjoy your pizza outdoors, they have a relaxing backyard. There's nothing quite like enjoying your pizza while chilling!
Price: $$
Address: 1742 N Loop 1604 E #123
Phone: 210-549-0821
View this post on Instagram
Stout's Pizza Co. started at their Northwoods location. This restaurant guarantees the freshness of their food. It's because they use only the best ingredients!
One of the best things about their pizza is that the dough is made onsite. They are prepared and hand-tossed with love! Stout will only make the pizza right after you order. After putting the toppings, the pizza will be baked in a stone oven. For those with food restrictions, they offer gluten-free and vegan pizza doughs!
Price: $$
Address: 14218 Nacogdoches Road
Phone: 210-599-7400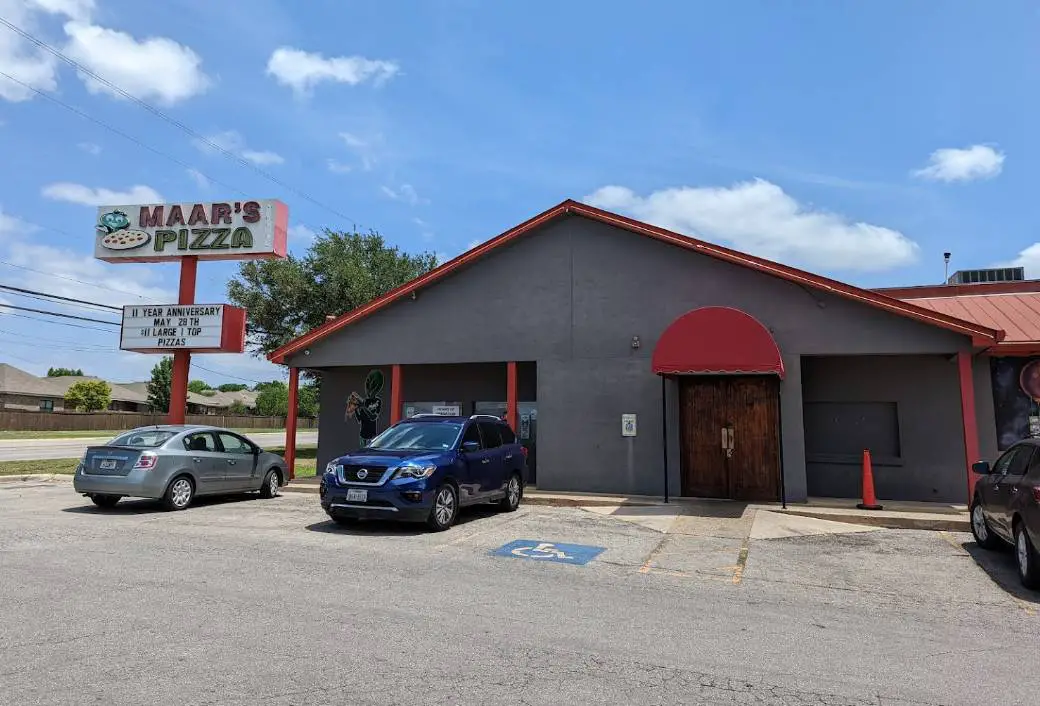 MAAR's Pizza & More has everything you need – from pizza to entertainment. This family-owned pizza establishment has been operating since 2011. If you're wondering where the name MAAR's came from, it's from the initials of Martha, Alison, Ashley, and Rene Lujan.
They specialize in homemade pizzas. If you want the perfect meal, order your pizza with other dishes from their menu. And while you enjoy each pizza slice, you can order beer or wine too. They also have about 10 TV screens to entertain you while dining in.
Price: $$
Address: 1053 Austin Highway
Phone: 210-822-5555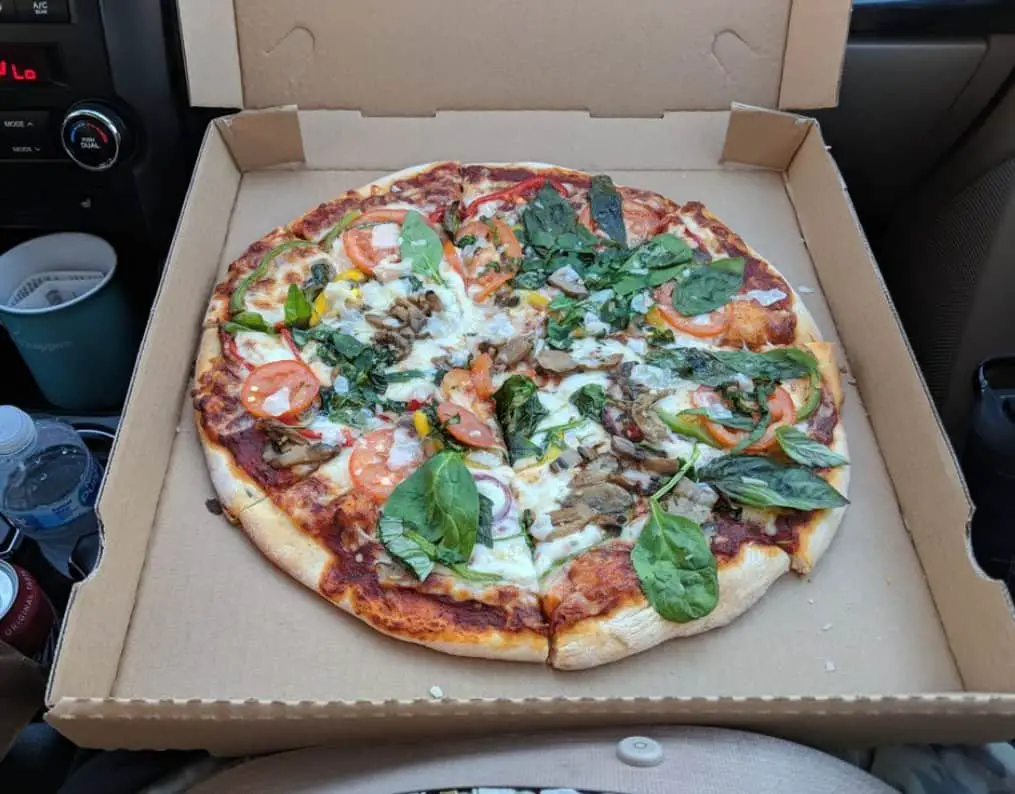 March 8, 2018 is a very memorable day for the Hungry Chameleon Pizzeria. It was the day they served their pizzas to the public. One of the secrets of this pizzeria is its dough. The recipe is from the owner's great grandmother.
Hungry Chameleon Pizzeria does not only offer the familiar pizza flavors that you know. They have come up with their own unique flavors! Make sure you try at least one of them! You can also stick to the classic cheese pizza or create your own pizza!
Price: $$
Address: 16350 Blanco Rd #103
Phone: 210-248-9616
You can trace Capo's Pizzeria origins from Buffalo, New York. This pizza place, opened in 2015, brings authentic NY pizza flavors. It's the perfect place to find Italian-American food that fills both your stomach and soul.
If you want to eat pizza with your family or friend, consider Capo's Pizzeria. Share a pan of New York-style pizza and pints of beer! And then cap the dining experience with some delicious cannolis!
Price: $$
Address: 19141 Stone Oak Pkwy #113
Phone: 210-404-1818
View this post on Instagram
If you are a big fan of pizza, you are probably familiar with the different styles. If you want a taste of these various pizzas, then Trilogy Pizza Bistro is the place for you. John Gladders opened this place in 2004.
Trilogy Pizza Bistro offers three kinds of pizza – Traditional New York, Chicago Deep Dish, and California Gourmet Wheat. Make your visit to this place extra special by having your own authentic brick oven pizza. They also have Happy Hour from 4:00 PM to 6:00 PM.
Price: $$
Address: 1602 E Houston St #111
Phone: 210-600-3211
View this post on Instagram
Before Truth Pizzeria became what it is today, it was a food truck called Sulla Strada Pizza. However, in 2018, this was renamed Truth Pizzeria. And instead of selling their pizzas in a truck, they opened a restaurant on Houston Street.
Truth Pizzeria uses a wood-fire oven to bake the pizza. Once you have tasted their pizza, you will know what sets it apart from other pizza places in the city. Their pizza menu is not that wide. It's limited to 5 flavors. But you can always create your pizza. You can choose the type, size, and toppings!
Price: $
Address: Street Level, 245 E Commerce Street
Phone: 210-293-7482
View this post on Instagram
The Riverwalk in San Antonio is one of the most popular places in the city. And if ever you are around the area, perhaps you can drop by PizzaRita's. There's nothing quite like eating something delicious after walking around the area.
Since 2010, PizzaRita's has been serving delicious pizzas. This establishment uses only the freshest ingredients for their pizza. PizzaRita's has cheese, pepperoni, and meat pizzas. But they also have Gluten-free and veggie pizza options.
Price: $$
Address: 18816 FM 2252 Building F
Phone: 210-967-6000
Jorge Coronado has always been around the restaurant industry. It's no surprise that he finally opened his own restaurant in 2005. Since then, he has opened other restaurants, including Figlio's Pizza.
Over the years, Figlio's Pizza has acquired awards. It's probably because of its fantastic pizzas! They have 16 Specialty pizza flavors made from the best produce and ingredients. The restaurant is small, but it packs a lot of good pizza flavors that you will love!
Price: $
Address: 3529 Oakgate Drive
Phone: 210-558-6600
Maria's Pizza has been around the San Antonio pizza scene for over 30 years. Since 1987, this modest place has been serving authentic Italian pizza. Compared to other pizza places in the city, Maria's Pizza operates on a much smaller scale.
However, their passion and dedication to making the best New York-style pizza are evident! It's no wonder they have won multiple awards in the past, including News 4 San Antonio's Blue Plate Award. If you are here, try their Maria's Special pizza. You can choose 5 toppings you want to add to your pizza.
Price: $$
Address: 1414 S Alamo Street
Phone: 210-277-7047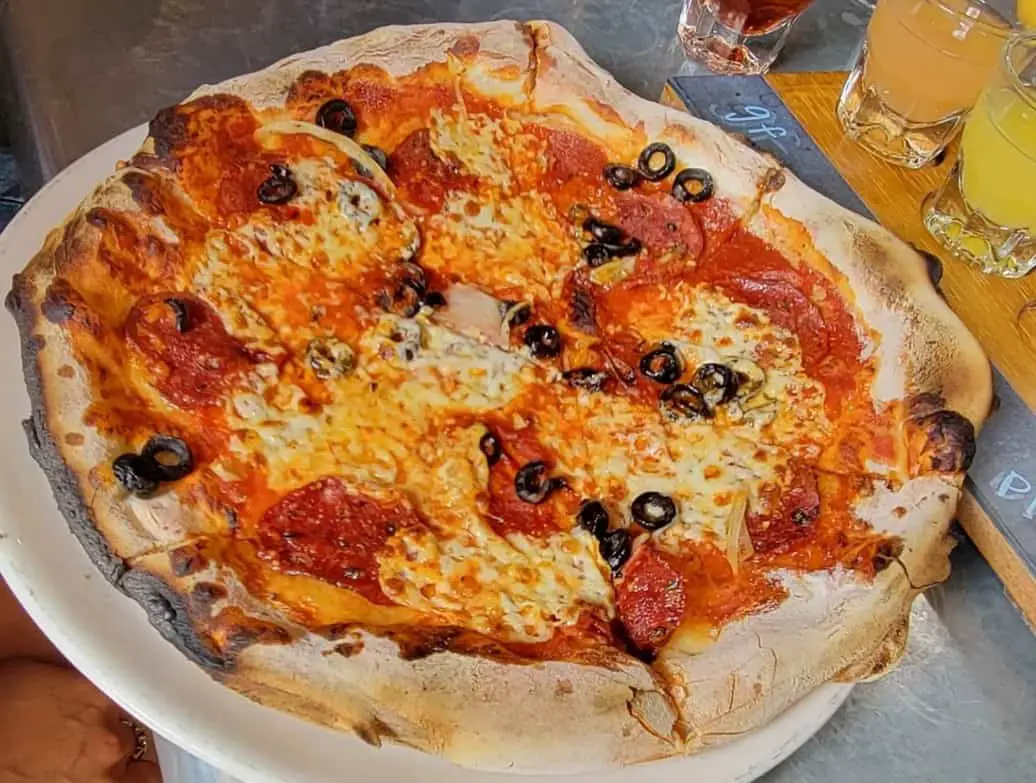 If you are looking for a happening pizza place, then Stella Public House might be the place you are searching for. This pizza restaurant's concept is "farm to pizza. It believes in creating the best pizzas using the freshest local ingredients. They have partnered with local suppliers to make the concept a reality.
Stella Public House has an amazing array of dishes, with their wood-fire pizza pies as highlights. Enjoy your pizza with their great selection of craft beers.
Have A Slice Of Pizza In San Antonio
Whether you are eating by yourself or sharing it with the special people in your life, pizza will never fail you. The amazing thing about the 15 best pizzas in San Antonio, TX is that you have endless choices. Whatever pizza style or flavor you prefer, there's always something you can order!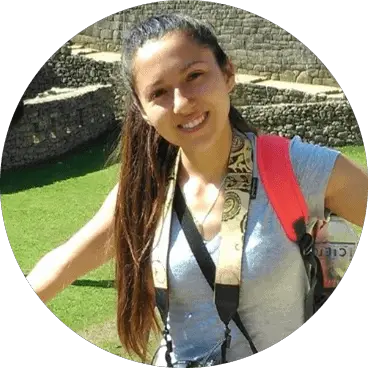 Kathryn's love for pizza started when she was still young. When she was young, she's been a picky eater–that's what her Mom used to say. The only food that she enjoyed and loved was pizza–until now! Her love for pizza turned into a passion!