Looking for the best pizza in Corpus Christi? After looking at dozens of food blogs, review sites and eating apps, we found the highest-rated, most popular and most beloved pizza stops in the city.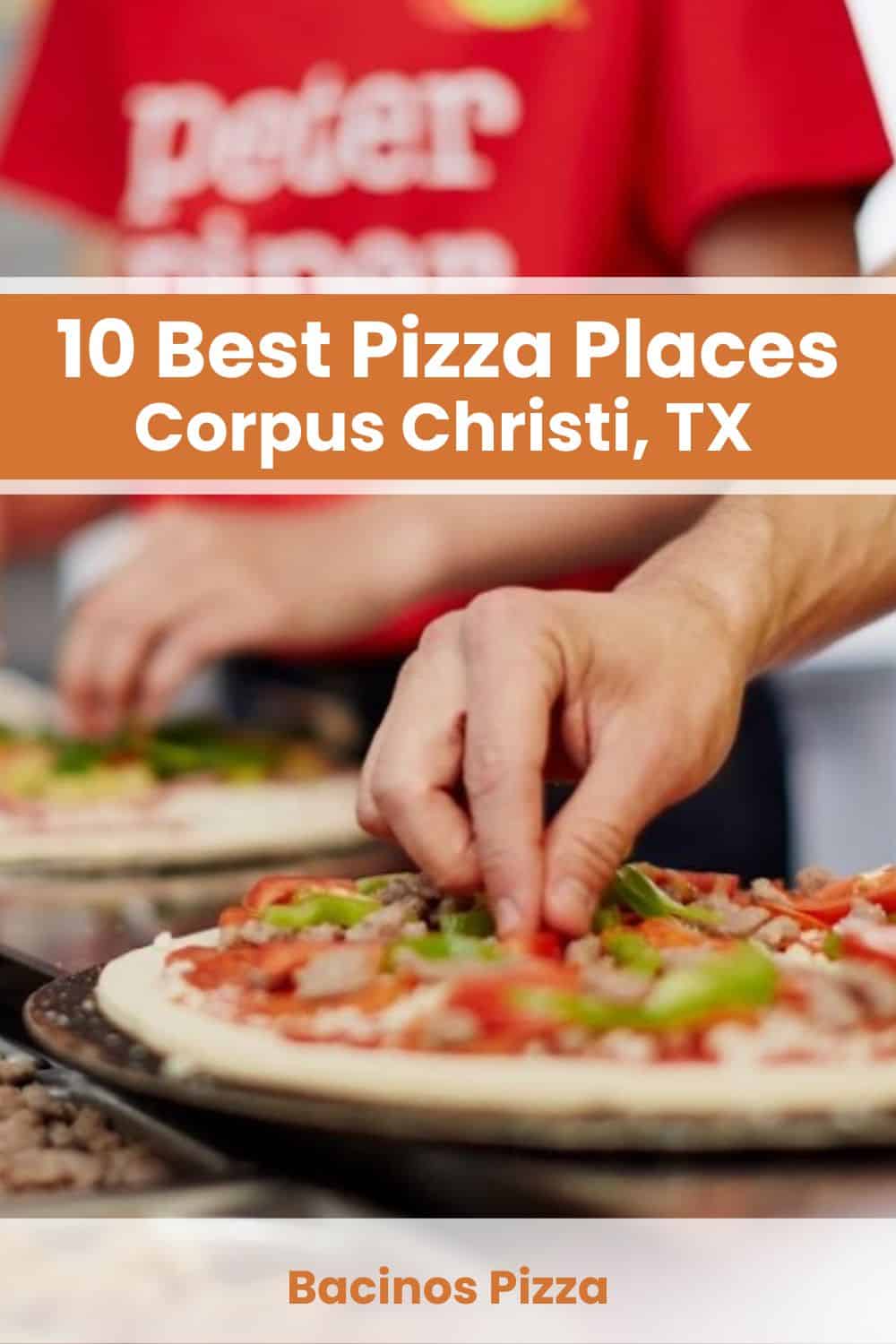 Try the pies, appetizers and other hot menu items at all of these Corpus Christi pizzerias and see why reviewers, foodies and locals say that these are the place to go when you're in the mood for some great 'za.
$$$
5838 SOUTH STAPLES ST, CORPUS CHRISTI, TEXAS 78413
(361) 986-1151
With a menu full of fried food, wings and specialty pizza, it's easy to see how New York Pizza Company became a Corpus Christi favorite. The slices are huge in traditional New York style and the menu is full of all the classic builds, plus a couple of interesting offers. You might get a hankering for a brisket pizza or a Brooklyn bomber while you're here.
Reviewers rave about the taste of all the food here, praising the crust, the wings, the sauce and the size of the pizzas primarily. Many claim that New York Pizza company isn't just the best pizza in Corpus Christi, it's the best in all of south Texas.
$
14493 S Padre Island Dr, Corpus Christi, TX 78418
(361) 949-0787
This is Italian food meets American cuisine in a huge menu full of interesting choices. Try a philly steak club pizza crush sandwich, fried ravioli or a delicious Greek salad. As for the pizza, the selection is absolutely huge. There's a big list of different white pizzas and pizzas made with an in-house red sauce. Bite into lasagna, a hot sub or a delicous calzone here, too.
Reviewers seem to love all the different specialty pizzas here, claiming that the taste of the food is absolutely off the charts. For the price and the huge menu selection, it's hard to beat.
$$
15326 South Padre Island Suite 106, Corpus Christi, TX 78418
(361)949-1100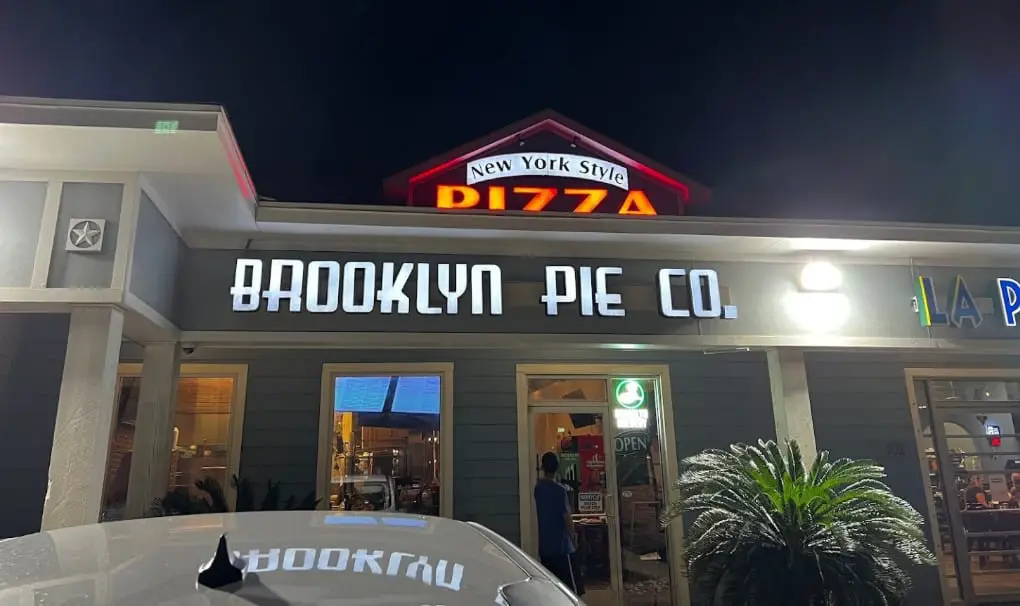 Dig into a huge slice of loaded pizza pie at Brooklyn Pie Co. There's a giant menu here of all sorts of classic pizzas and appetizers, plus a ton of different wing options. Of course, there are sandwiches and salads and calzones, plus a kids' menu.
Reviewers praise the enormous size of the slices here. In fact, all the portions seem to be huge here. People say the ingredients taste fresh and they like the casual atmosphere. This is a relaxed place that serves a whole lot of great-tasting food, which makes it easy to see why this is such a favorite spot.
$
1320 Airline Rd, Corpus Christi, TX 78412
(361) 203-3011
Panjo's pizza makes a huge variety of pizzas with two types of crust: thin crust and Chicago deep dish. Within those two options, there's a world of different combinations here. Try a chili lime shrimp pizza or a pickle deep dish pizza if you're feeling adventurous.
Customers praise the "old school pizzeria" atmosphere and the delicious flavors you can find here.
$
6335 S. Padre Island Dr. Corpus Christi, TX 78412
(361) 992-6671
The menu is simple, the prices are affordable and all the classics are represented. Go to B&J's for wings, a sub or a pizza with any or all the toppings. There's a big selection of different stuff to pile on a pie here, plus a gluten-free and cauliflower crust option.
Reviewers say the food is fresh and delicious, two things you definitely want to hear about a pizza. If you like some suds with your pie, you should also know that reviewers praise the craft beer here, too.
$$
5488 S. Padre Island Ste.1202, Corpus Christi, TX 78411
361-980-8600
The pizzas here are huge and the menu is full of interesting selections. Another cool twist is that each pizza is paired with a wine, which really makes this feel like a dining experience. There are gluten-friendly and cauliflower pizzas on the menu as well.
You can also grab a calzone here or dig into a starter like a fancy charcuterie board. This is a gourmet pizzeria, which makes it a little bit different. Reviewers praise the food here and that's what matters most when you're looking for a place to eat. This is an elevated pizza experience that's actually affordable.
$$$
617 N Mesquite St, Corpus Christi, TX 78401
(361) 882-7499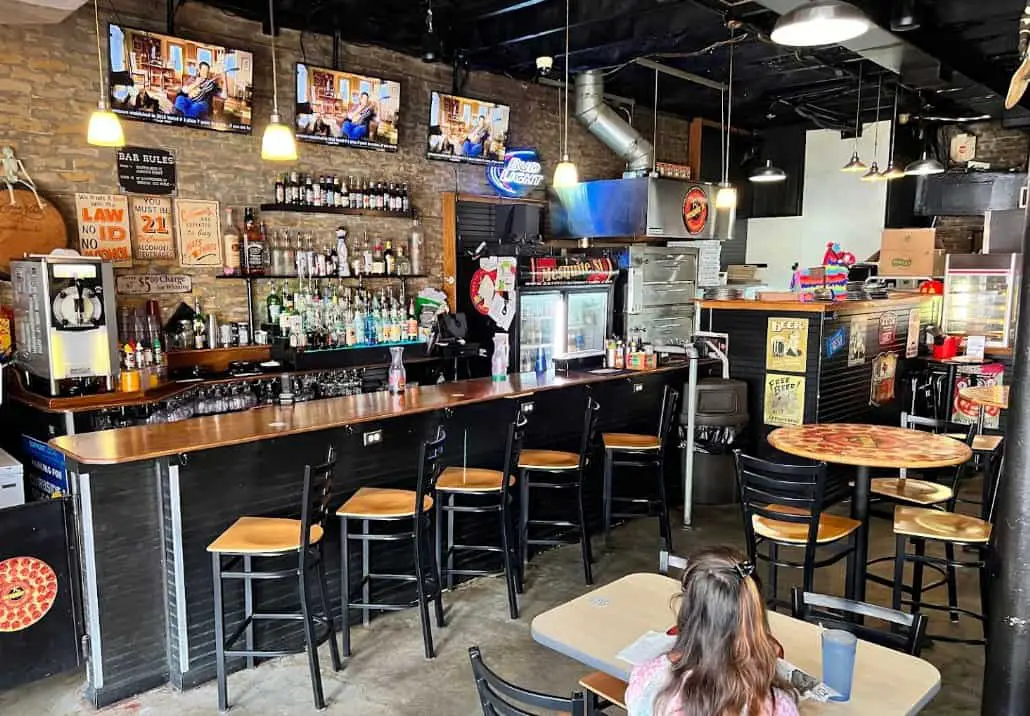 Isn't it time to try a meatball pizza? How about a lasagna pizza? Maybe a hot Cheetos pizza instead? You can find all of that and more at Mesquite St. Pizza and Pasta Co., a pizzeria known for its unusual combinations and interesting flavors. You can have a burger or a sub instead if you like.
The prices are a little high but that's because the food is so out of the ordinary. There's also a comedy club here, which adds an extra level of fun. Reviewers praise the atmosphere as much as they praise the flavor of the food.
$$
5334 Everhart Road, Corpus Christi, TX 78411
(361) 653-3354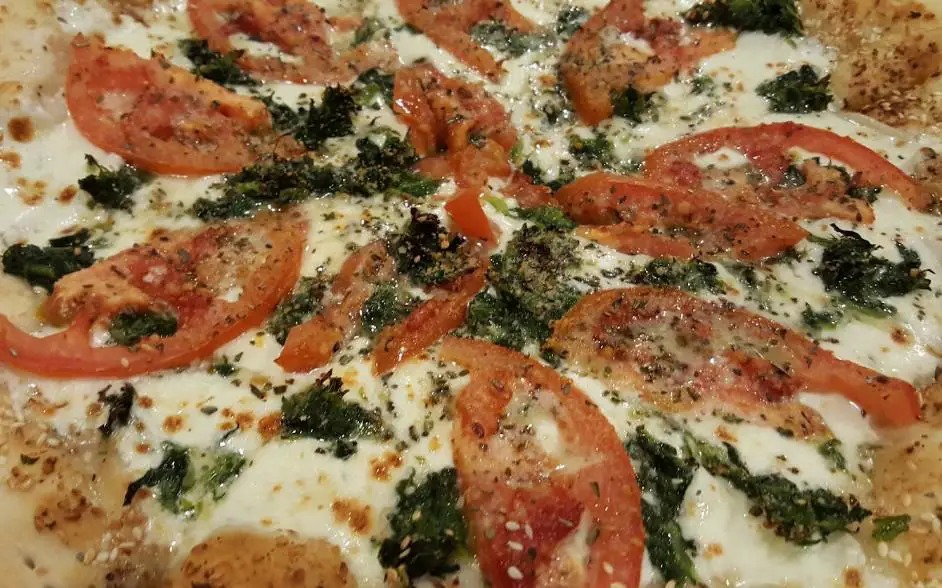 Boasting a big menu of pasta, appetizers, kids' menu items, burgers and pizzas, Maggie's is designed to be a family restaurant and that's just what it is. You can satisfy pretty much everyone's taste buds here and the pizza selection is spot on. The classics are represented and there's a healthy mix of the more unique and unusual on the menu for when you're feeling a little more bold.
The menu is jam-packed with comfort foods and traditional favorites, something the reviewers love. They praise the food, the atmosphere and the affordable pricing.
$
4117 S Staples St, Corpus Christi, TX 78411
(361) 203-4629
If you have trouble getting someone to eat their vegetables, take them here. Try a broccoli pizza or an eggplant pizza, maybe a Philadelphia pizza if you prefer the meats. There are plenty of meaty options here, including the stuffed meats pizza. Cafe Italia has a huge menu full of fried, delicious tastes and sandwiches to go along with all the pizza pie.
Locals and tourists alike love this pizza joint, which is pretty high praise.
$
4121 South Port Ave, Corpus Christi, TX 78415
(361) 853-5353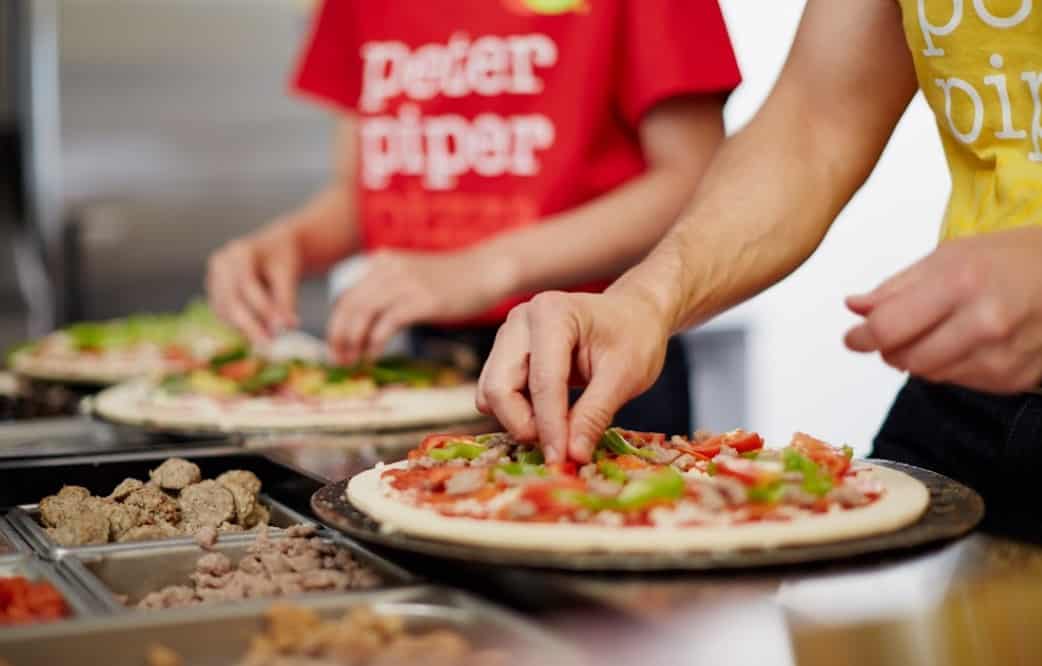 This is just a simple, affordable pizzeria that makes great food, which is really all you need sometimes. You can find all the old favorites here: breadsticks, cheese bread and classic pizzas like meat lovers. Classic, simple, straightforward, and tasty. If this sounds like you, this is your best pizza in Corpus Christi.
Reviewers love the casual atmosphere, the easy menu and the flavor, which is just what you want to hear about a classic pizzeria like this one.
Finding the 
Best Pizza in Corpus Christi
When you're hungry in Corpus Christi, go to one of the best places to get pizza in the whole city. Foodies and reviewers know good pizza and they know where to find all the best pizza in Corpus Christi. After you try these places, you may think they're the best pizza, too.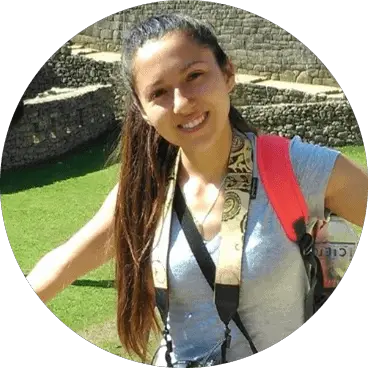 Kathryn's love for pizza started when she was still young. When she was young, she's been a picky eater–that's what her Mom used to say. The only food that she enjoyed and loved was pizza–until now! Her love for pizza turned into a passion!