Clark county city in southeastern Nevada offers a variety of pizza shops; Still, not all may match your type, as pizza preference is personal. Americans generally love pizza, whether New York Style, Italian Inspired, or Homemade. However, we all have different choices regarding pizza, and trying out places that suit your palate is a hassle and inconvenient.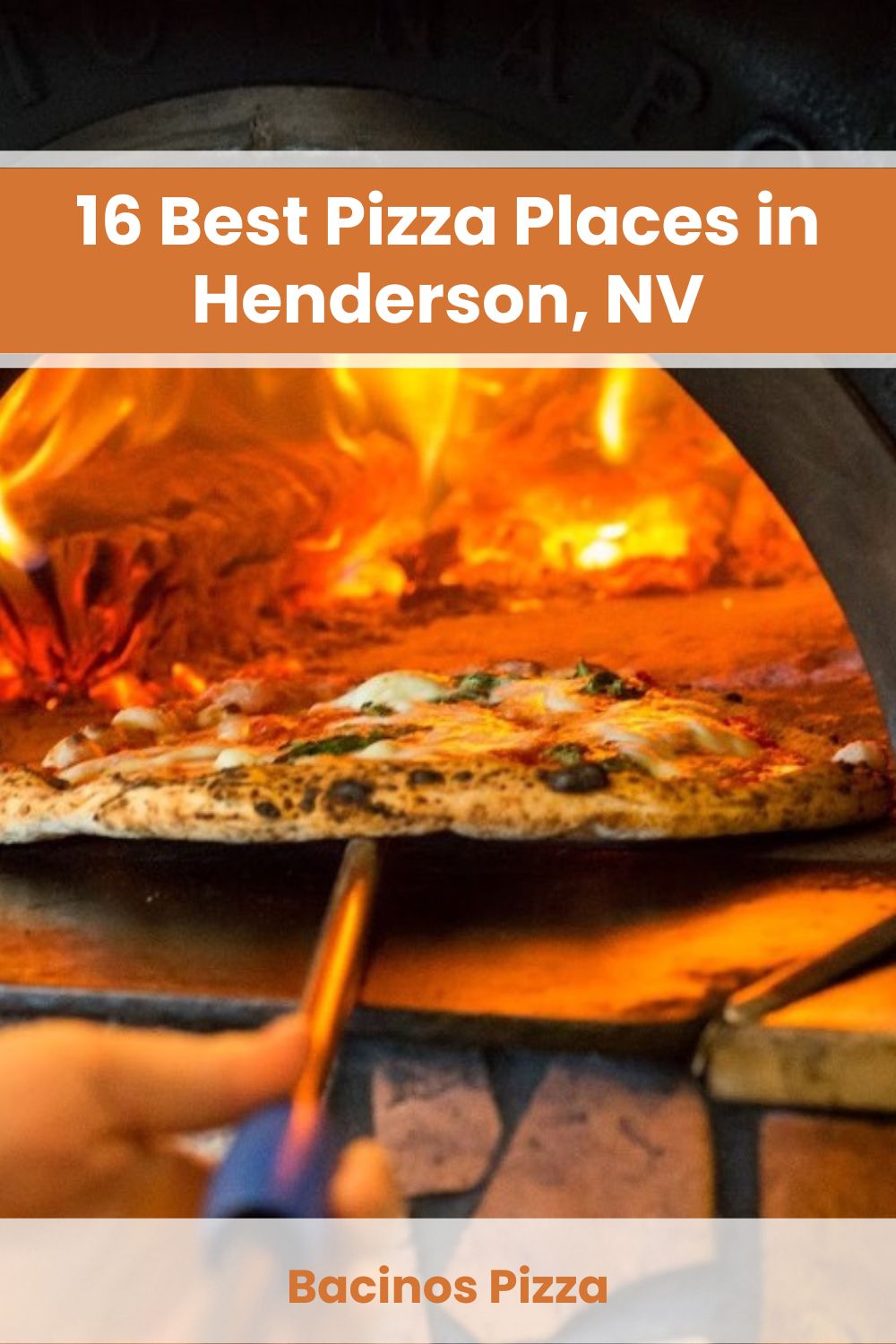 Whether thin crust, sweet tomato, savory cheese, or customizable pizza, worry not because these are served within the city. Below is the list of 16 Best Pizza Places in Henderson, NV, that you and your friends might love.
Price:$$
Address: 11165 S Eastern Ave #100, Henderson, NV 89052, United States
Phone: +17025661500
If you crave New York food, Joey's NY Pizza is a way to go. This pizzeria may be small and could only accommodate a small number of customers at a time; Still, their pizza is big in flavors that could fill you up.
Aside from their tasteful pizza, chicken, pasta, and desserts are served, so you would be fine with stopping at any other shop if you want something other than pizza! This place opens at 11:30 am and closes by 7:30 pm, so make sure to stop by these hours every day except for Tuesdays!
Price:$
Address: 10520 S Eastern Ave Suite 130, Henderson, NV 89052, United States
Phone:+17028475191
Blaze Pizza is originally from California but made it all its way to Henderson, NV. One unique characteristic that people love about this pizzeria is customers can build their pizza according to their preferences.
On top of everything, aside from their long list of flavors, they also have different crust types ranging from keto, cauliflower, gluten-free, original, and high-rise crust that suits depending on one's palette. Moreover, the staffs are friendly and give the best customer service for everyone!
Price:$$
Address: 1395 Raiders Way Suite 160, Henderson, NV 89052, United States
Phone: +17022608777
Standing tall and strong, Carmine's Pizza Kitchen has served pizza for almost 40 years. Honed their flavors through time, they ought to promote the classic old-school pizza with a different selection of flavors that everybody loves, Not just traditional pizzas, but authentic Italian pizza passed from generation to generation.
Come and stop by from 11:00 am to 4:00 pm to taste pizzas, salad, beers, and wine in Carmine's Pizza Kitchen!
Price:$$$
Address: 2300 Paseo Verde Pkwy, Henderson, NV 89052, United States
Phone: +17026162996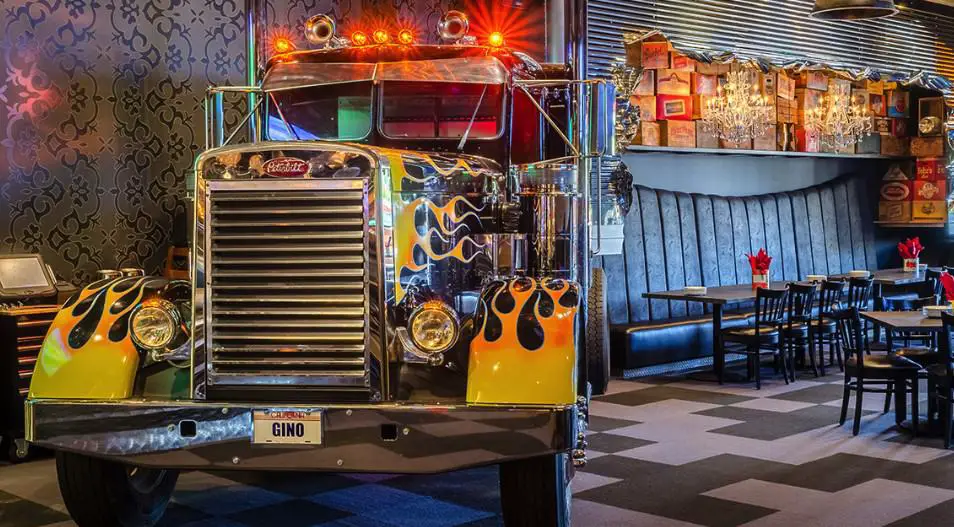 Are you on the lookout for nothing but a fun and energetic pizzeria?  Well, Pizza Rock may be the best place for you! This pizza place gives nightlife energy and offers a wide range of Italian and American pizza from classics, Sicilian and Gluten-free, a long list of beers, and craft cocktails.
The ingredients for other menus, such as pasta, are authentic Italian, organically produced, and handmade. The restaurant believes it is not just about food but a place to relax and enjoy.
Price:$$
Address: 139 S Water St, Henderson, NV 89015, United States
Phone: +17024631511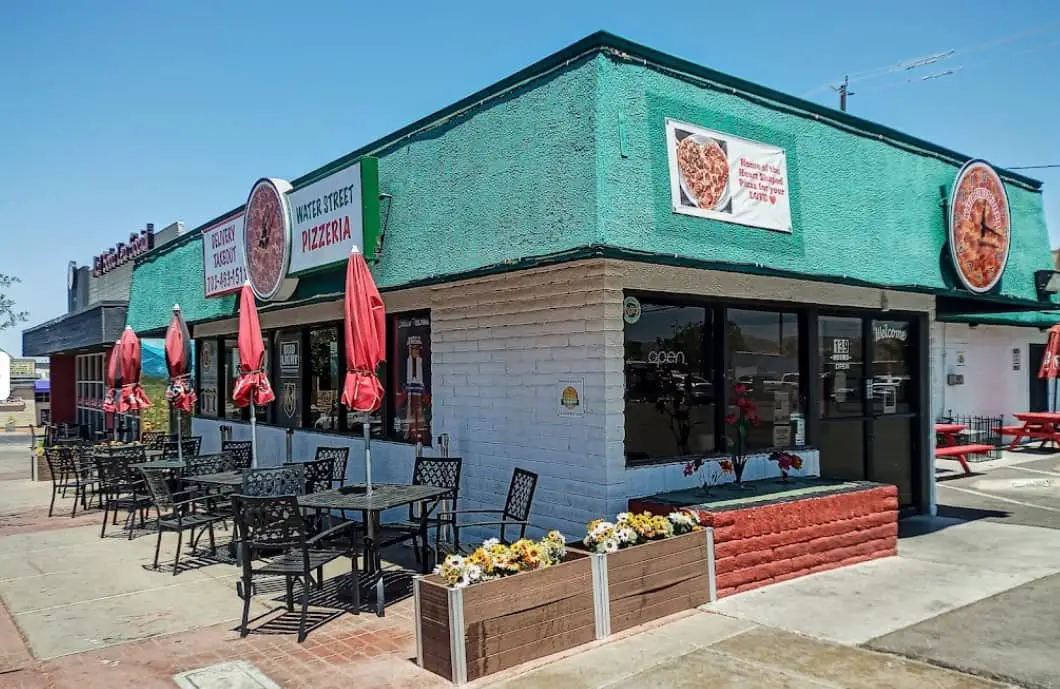 A smoke-free place perfect for families and children, a water street pizzeria. The place ensured great amenities, quality food, and friendly staff for the customer to feel welcomed. Rest assured that all their pizzas are fresh from the oven since everything on their menu is made to order.
Customers can also create their own pizza according to size, toppings, and crust, all with different varieties to choose from. They also provide a wide selection of chicken, salad, beers, wine, and pizzas.
Price:$$
Address: 869 S Boulder Hwy, Henderson, NV 89015, United States
Phone: +17024785555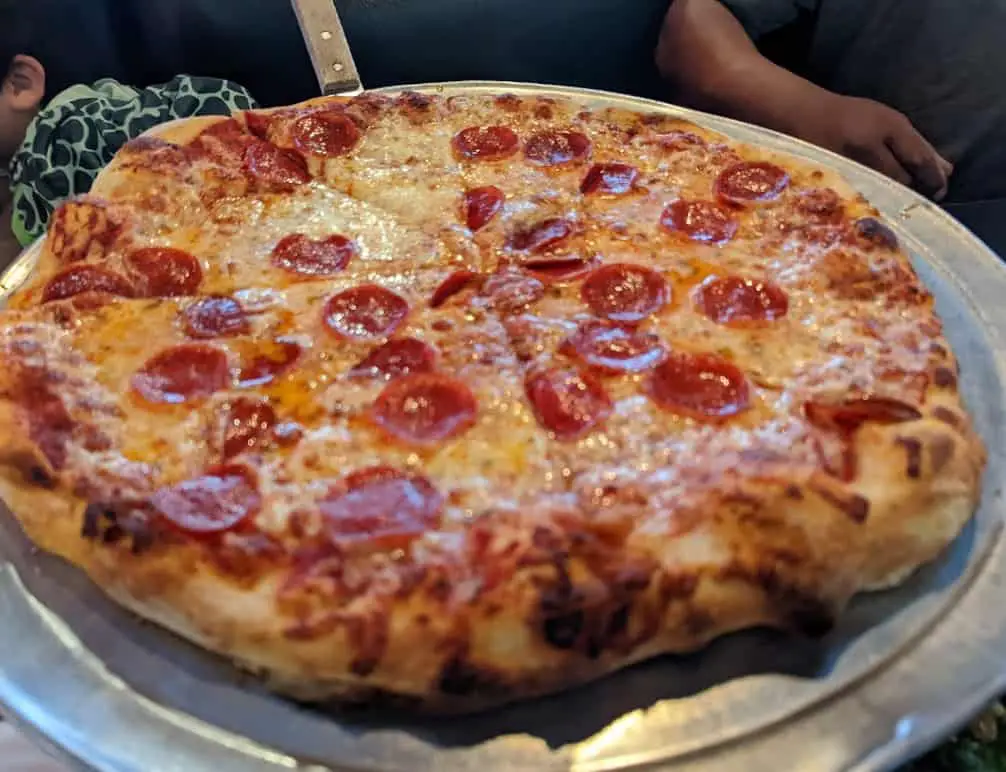 Sunset Pizzeria is the first pizza place that escaped New York; It is a casual dining place with an inviting ambiance and a comfortable environment for its customers. Their pizza is flavorful and tangy, with a generous amount of high-quality toppings a customer could request served by accommodating staff inside the pizzeria.
Aside from their famous pizzas, they also serve burgers, gyros, and pasta made with fresh ingredients. Whether dine-in, take-outs, and delivery, this pizza place is a must-try for a fulfilling pizza experience.
Price:$$
Address: 1690 W Sunset Rd STE 104, Henderson, NV 89014, United States
Phone: +17029923312
A small pizza place would not be born for a great flavorful pizza served in Pizza by Biaggio. This pizzeria offers a broad selection of pizzas with a perfectly crisp crust and generous toppings.
In addition, the pizza has gooey cheese that goes beyond mozzarella, and the ingredients are fresh and delicate ready to be crafted every day. This pizza parlor was hailed and recognized as one of the best pizzas in the United Places; therefore, you can go right with this place. Make sure to spot by 11:00 am to 8:00 pm Monday to Saturday to try this out.
Price:$
Address: 306 S Water St, Henderson, NV 89015, United States
Phone: +17022687470
Fratelli's Pizza Kitchen opened in 2020, and since then, they have been serving a wide variety of pizza, salads, and sides. This kitchen was established by three Fratelli's, Donnie, Fernando, and Miken, who brought a New York-style kitchen and pizza Joint to Henderson.
Their family is in the food industry service in New York, resulting in good food and excellent service served within the place. Their specialty pizza has a bendy crust; the cheese can stand alone with its flavor, and the toppings perfectly match it. Take advantage of this perfect New York pizza around the town!
Price:$$
Address: 1550 West Horizon Ridge Parkway F, Henderson, NV 89012, United States
Phone: +17028971070
Italian Restaurants are starting to invade Henderson, but Anthony's is one of the best. Anthony started his restaurant in Las Vegas but had to move downtown in 2013, which caught the heart of the residents around the area.
This place has a welcoming and warm vibe for customers who want Italian cuisine ranging from linguine to delicious pizza. They use high-quality ingredients from dough to cheese to maximize the taste quality of pizza; Whether thick or thin, it does not disappoint.
Price:$$
Address: 2265 Village Walk Dr #101, Henderson, NV 89052, United States
Phone: +17024075273
A casual diner with great pizza, do not walk but run to Balboa's Pizza. A cozy and comforting place where you can dine in and chat freely during the day because once the sun sets, the music will blast throughout the dinner. They offer different foods aside from their famous pizzas, including chicken, sandwiches, and ribs that hook the hearts of the town!
Price:$$
Address: 140 South Green Valley Parkway #102, Henderson, NV 89012, United States
Phone: +17022223556
The great place to grab some pizza is where pizzas are served with integrity and based on History. The Settebello Pizzeria Napoletana was recognized by the Associazione Verace Pizza Napoletana, which is an organization that certifies the reliability of the pizza taken from Napoli, Italy. A complete package with great food, good customer service, and a cozy place; A must-try and definitely worth the time!
Price: $$
Address: 639 N Stephanie St, Henderson, NV 89014, United States
Phone: +17025646262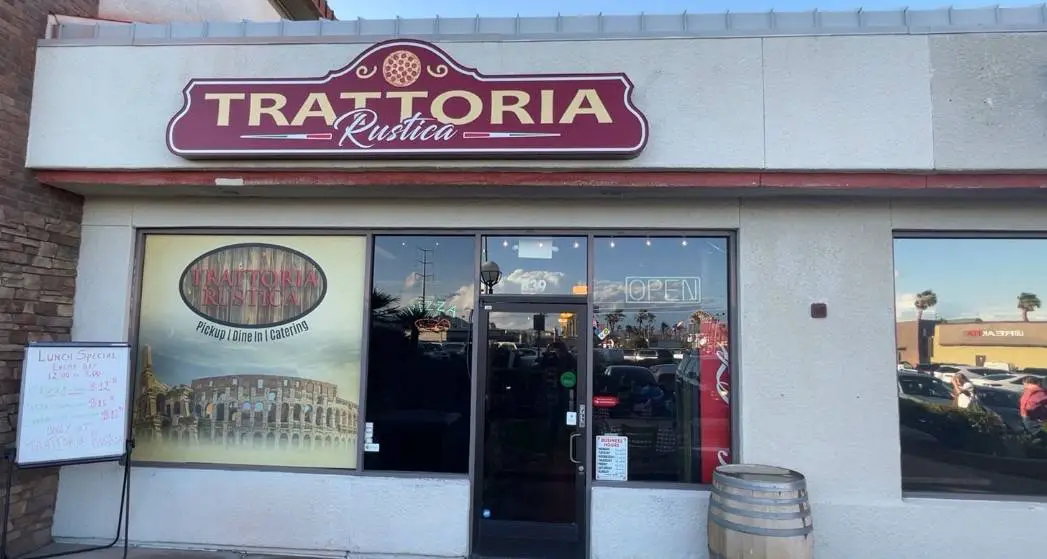 Trattoria Rustica is a straight-up Italian pizzeria that makes you feel you flew to Italy. Once you step in, the staff will welcome you warmly and accommodate you while you order. A tasteful pizza with flavorful sauce and outstanding marinara alongside pasta, sandwiches, and salads, this is a one-stop shop for everyone who chooses
Price:$$
Address: 1420 W Horizon Ridge Parkway, Henderson, NV 89012, United States
Phone: +17024584769
No one would surely ignore a classic pizza of America. Metro Pizza is one of these traditional pizzas, established in 1928. Up to this date, their pizza is handmade, and ingredients are finely picked from trusted sellers. Make sure to come Tuesday to Sunday from 11:00 am to 9:00 pm, as this place is often jam-packed because of their best seller cheese pizza, but it is worth the line.
Price:$$
Address: 2540 Anthem Village Dr Suite #100, Henderson, NV 89052, United States
Phone: +17022688268
Thin crust, savory toppings, and gooey cheese; are the characteristics of a Rebellion Pizza. Some people do not like soggy pizza and opt for a thin and crispy crust; if you are one of them, you must try this place. Their pizzas are made to order, ensuring the freshness of every slice, and their staffs are also very accommodating.
Price:$$
Address: 1439 N Boulder Hwy A, Henderson, NV 89011, United States
Phone: +17025664114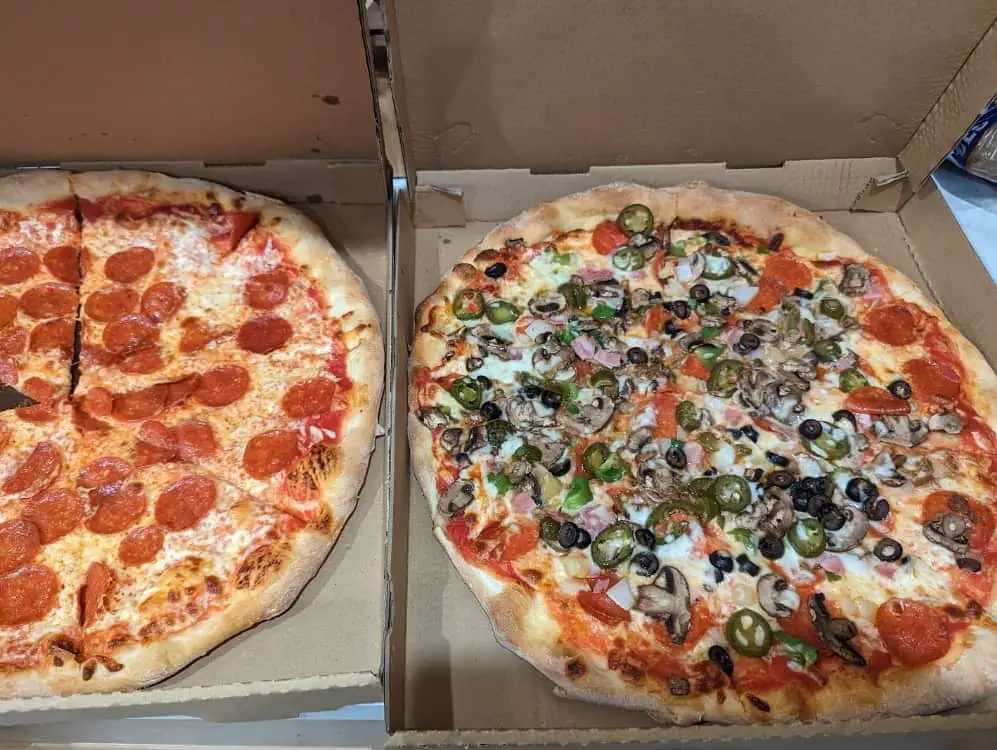 Boxers Pizza & Sandwich shop is a small store located in Henderson that serves big flavors. They earned their respect through their famous dishes, such as deep-dish pizza and Philly cheese steak, at a reasonable price.
Pizza is only some of them; they also serve chicken, pasta, salads, and burgers, which are also recognizable because of their taste. Grab a table in this restaurant to fulfill and satisfy your cravings.
Price:$
Address: 198 N Pecos Rd #B, Henderson, NV 89074, United States
Phone: +17026144414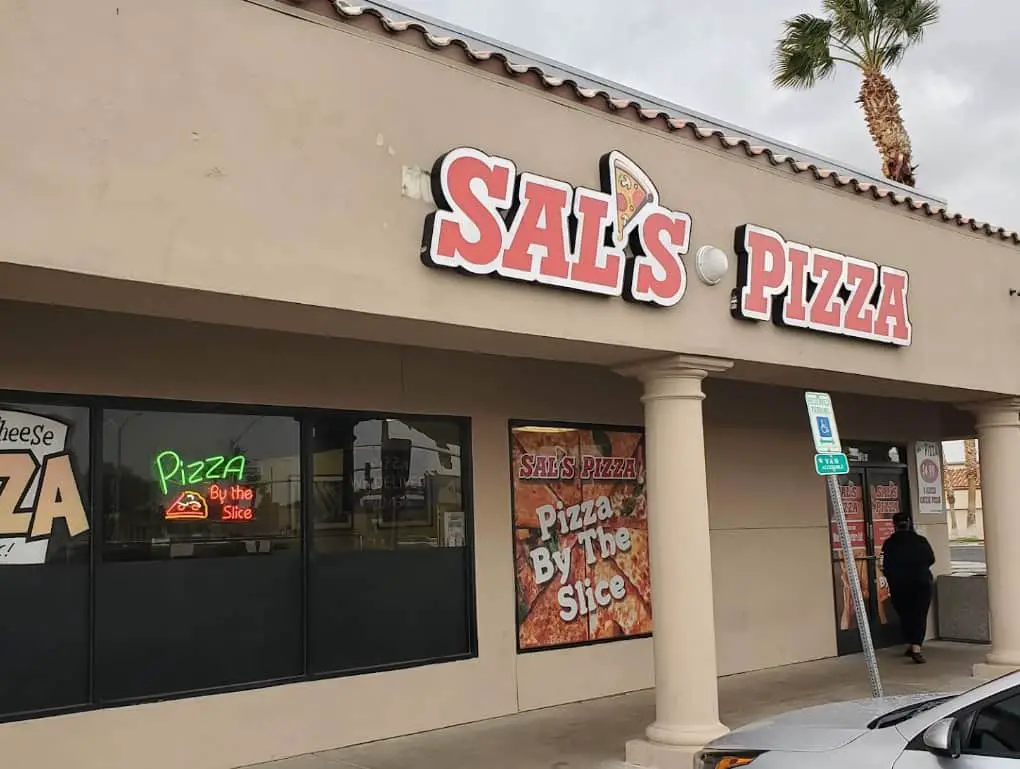 In 1984, Sal moved to Nevada after acquiring experience from a previous pizza shop in New York which he established to make New York Pizza accessible to Henderson.
All ingredients to make their savory pizza is imported all the way from New Zealand. All their customers loved the crispy crust and tender core of their pizza and their tomato sauce, which is freshly made daily to satisfy their customers.
The Bottom Line
From low to high prices, streets to streets, flavor to flavor, and types of crust, these restaurants differ in any way except that they all serve exceptional pizzas. One's preference may vary from another in such a manner that these restaurants may fit each palette.
Take this list of 16 Best Pizza Places in Henderson with you if you yearn for nothing but pizza around the metropolis and satisfy those cravings! And of course, please let us know your favorite pizzeria with the list above, and never hesitate to share your experience!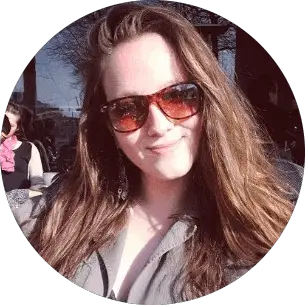 Barbara is an enthusiastic food-exploring person that goes through different culinary experiences. She got inspired by creating a pizza blog post after she tasted one of the best-selling pizzas in Toledo.