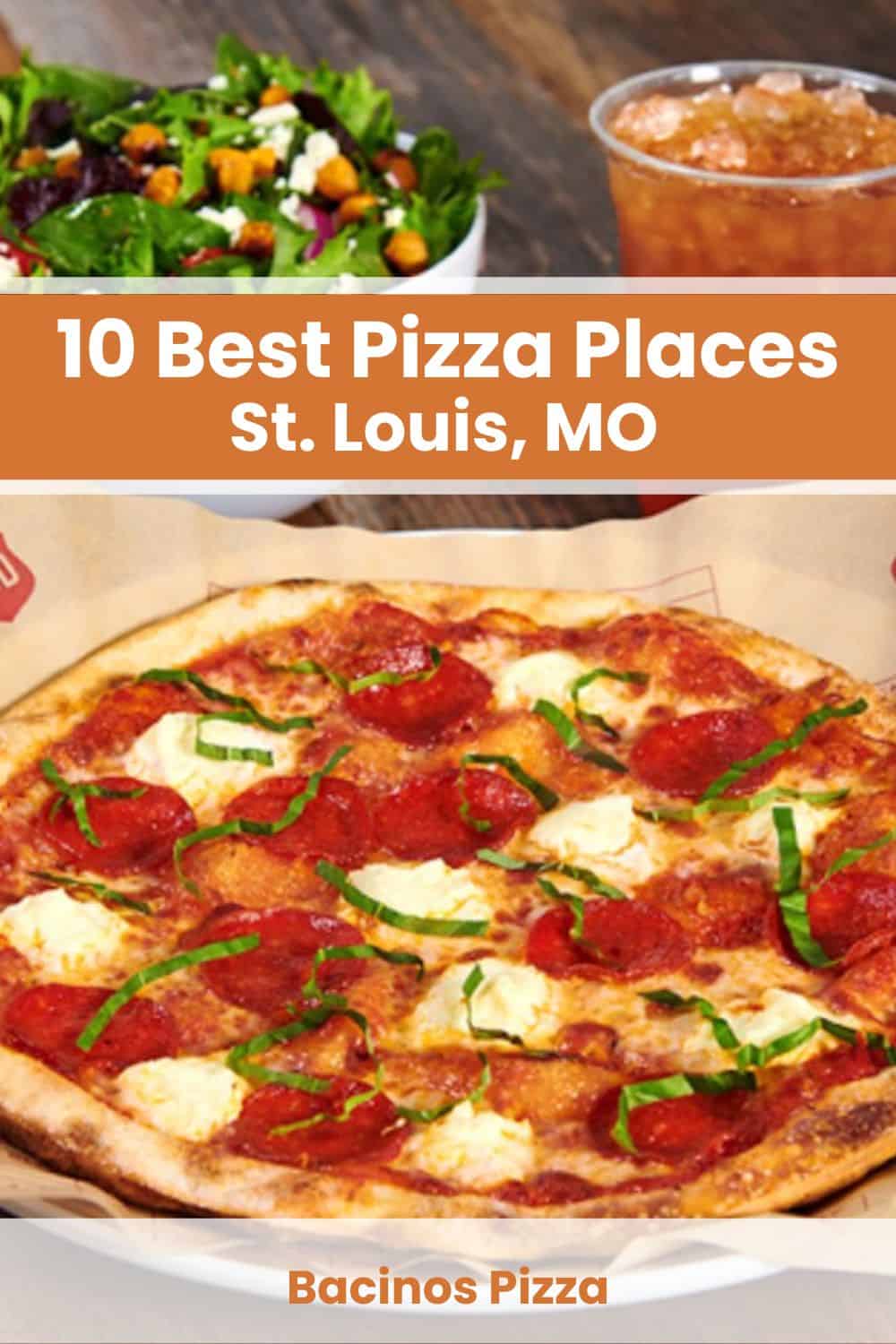 When anyone gets hungry in St. Louis, pizza is around the corner. And who doesn't love pizza? It's been the ultimate fast fare favorite
since the late 19th century. And in St Louis, flavor isn't sacrificed for fast at these places for the best pizza in St. Louis.
Price: $$
Address: 400 N Euclid Ave, St. Louis, MO
Phone: 314-367-4300
View this post on Instagram
This pizza place has won several awards from the press, including The Washington Post, Southern Living Magazine, and Thrillist for Best Pizza. Pick your crust from the crafted cornmeal deep dish or the thin crust and build your own pie from a hefty selection of toppings, or choose from a long list of specialty pizzas. Gluten and vegan pizzas are also on the menu.
Pi Pizzeria lets customers bring their favorite wine for inside dining for a corkage fee. You can even order your pie half-baked for carry-out. Planning an event? Pi Pizzeria offers private and semi-private dining areas.
Price: $$
Address: 5861 S Kingshighway Blvd
Phone: 314-832-3222
One of St. Louis' most popular pizza places, Pizzeria Tivoli, uses a wood-burning oven to bake its pizzas to perfection at 600 degrees. Only the freshest ingredients go into the crust and toppings. One of the house favorites is the Castel Madama Pizza topped with spicy tomato sauce, prosciutto, green olives, fresh mozzarella, and arugula.
Order delivery, takeout, or dine-in to enjoy yummy and creative starters like the Antipasto Platter featuring assorted Italian salami, cheeses, medley olives, and roasted red peppers.
Price: $$
Address: 1928 S 12th St, St. Louis, MO 63104
Phone: 314-449-1111
View this post on Instagram
This cozy pizza restaurant is as close as you'll get anywhere to an authentic Neapolitan-style wood-fired pizza. The chefs at Pizzeoli create artisan pizzas from locally-sourced farms. Only the healthiest and highest quality ingredients are used. For example, pepperoni is preservative-free, antibiotic-free,non-GMA, and gluten-free.
You can also get a creative cocktail along with your pizza, such as an Expresso Martini or Winter Spice Sangria.
Pizzeoli's has a casual atmosphere but is posh enough for that special date night.
Price: $$
Address: 4500 Hampton Ave,
Phone: (314) 470-4793
Bono's Pizzeria makes an exquisite homemade sauce used in its specialty pizzas. You'll have a hard time deciding between the New York style, Neapolitan style, and Chicago deep-dish pizza.
Additional specialty pies include Buffalo chicken, BBQ Chicken, Sicilian, Hawaiian, Veggie, Meatball Pie, and more. You'll want to return and try more than one. Go for lunch or dinner, or do the take-out or pick-up.
Bono's also has some delicious salads, sandwiches, and desserts. Treat yourself to Tiramisu, a classic Italian dessert flavored with coffee, mascarpone cheese, and cocoa.
Price: $
Address: 6703 Scanlan Ave
Phone: 314-781-1234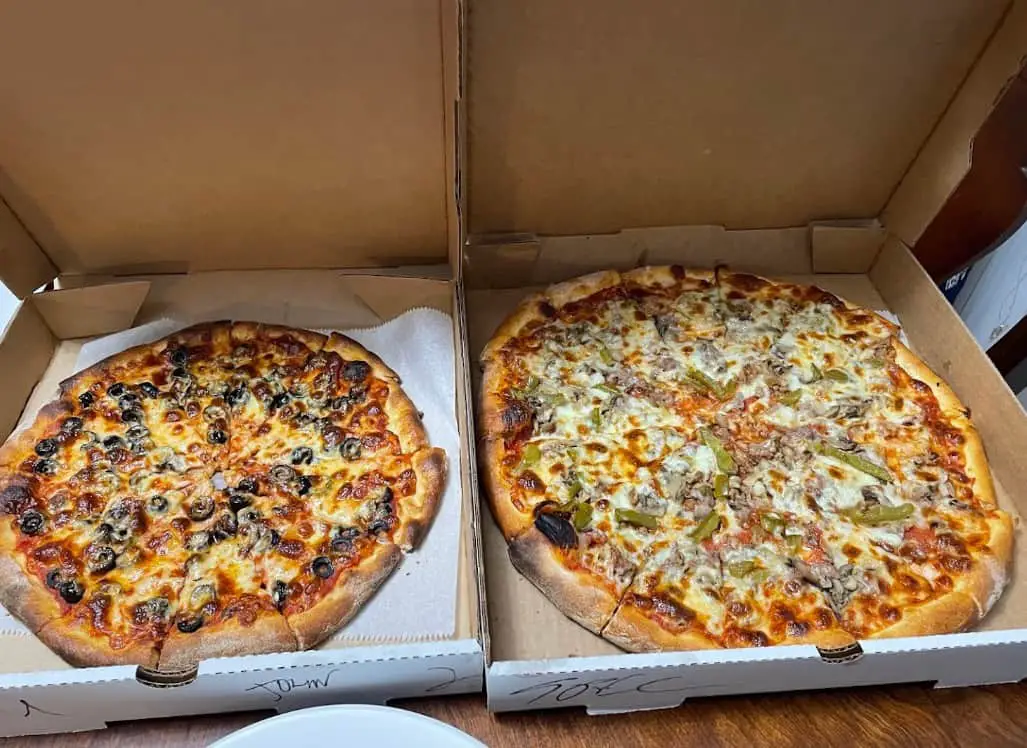 Pizza-A-Go-Go opened in 1967 and is still going strong. Using an old family recipe the owner kept, this iconic pizza joint serves hand-tossed New York-style pizzas. Have your choice of thick or thin-crust pizza with a variety of toppings, from sausage and pepperoni to mushrooms and anchovies. Ask about the meat lovers and vegetarian specials.
Pizza-A-Go-Go has won a long list of mentions, including The Best Pizza in St. Louis from St. Louis Magazine and Best Thin Crust Pizza from the Riverfront Times.
Price: $$ – $$$
Address: 2964 Dougherty Ferry Rd
636-225-9944
View this post on Instagram
Using 65-year-old recipes from Chicago shared by chef "Pizza Bill," JJ Twig's puts a modern spin on its pizza like the Double Decker— two thin-crust pizzas put together with a braided crust.
The management at JJ Twig's is quick to tell customers it's not a fast food restaurant. The pizza and other items on the menu are prepared with only the freshest ingredients and made to order. The sauce, dough, and toppings are prepared freshly in the kitchen daily. Their mozzarella and Italian sausage are made just for them in Chicago.
Price: $$
Address: 8855 Ladue Rd Ste K
Phone: 314-354-8120
MOD Pizza was founded by a talented couple from Seattle in 2008. Imagining a new way for customers to enjoy pizza, they created 9 individual MOD pizzas with names. Create your own MOD pizza from over 30 toppings or select a MOD Pizza such as DOMINIC with mild sausage, white sauce, asiago, red onion, fresh chopped basil, and sliced tomatoes.
You can also get a MOD Salad or create your own using a variety of fresh ingredients. Start with mixed greens and romaine and then customize the rest of your salad.
MOD Pizza serves soft drinks, beer, and wine in a casual atmosphere.
Price: $-$$
Address: 4189 Manchester Ave
Phone: 314-899-0444
Pie Guy Pizza is a member of the St. Louis Green Dining Alliance, a sustainability certification program. This ensures your pizza will be made from fresh, locally sourced meats and produce. The New York-style pizza has a sourdough crust that is tasty on its own, and the homemade sauce is flavored to perfection.
Pepperoni, Sausage, Cheese, Vegan, and Vegetarian Pizzas are sold by the slice or the pie.
Pie Guy Pizza works in cooperation with Gezellig, a tavern next door, to provide indoor and outdoor seating in a fun atmosphere. Wait staff will bring beer and wine orders to you from the tavern.
Price: $
Address: 3196 S Grand Blvd
Phone: 314-266-5400
View this post on Instagram
Pizza Head serves New York-style vegan and vegetarian pizza that will please anyone. Order a slice or two to try or build your own 20-inch pizza from healthy toppings such as soy-based meats, artichokes, spinach, and more. You can also order a specialty pizza, like the Vegan White Pie with mozzarella, garlic, black pepper, and olive oil.
Best of all, Pizza Head is located in the heart of the South Grand Business District, one of St. Louis' best shopping areas. Stop by and grab some slices for a light-night snack. Slices are sold until 8:45 pm or until gone.
Price: $$
Address: 5401 Finkman St
Phone: 314-802-8883
You'll have a unique and fun dining experience at Onesta Pizza & Trattoria, where the chef tosses the dough for customers to see. The pizza choices at Onesta range from a traditional cheeseless Neopolitan to Specialty Pizzas like The Mad Cajun topped with Gulf shrimp, mozzarella, andouille sausage, fire-roasted peppers, and jalapenos.
At Onesta, you also have the option to build your own pizza from a list of fresh ingredients. Regular and gluten-free dough is available.
Summary
St. Louis, MO is a popular tourist town and attracts visitors of all types and ages. There are loads of things to see and do in St.Louis and visitors stay very busy. Fortunately, you can grab plenty of the best pizza in St. Louis to keep you fully charged.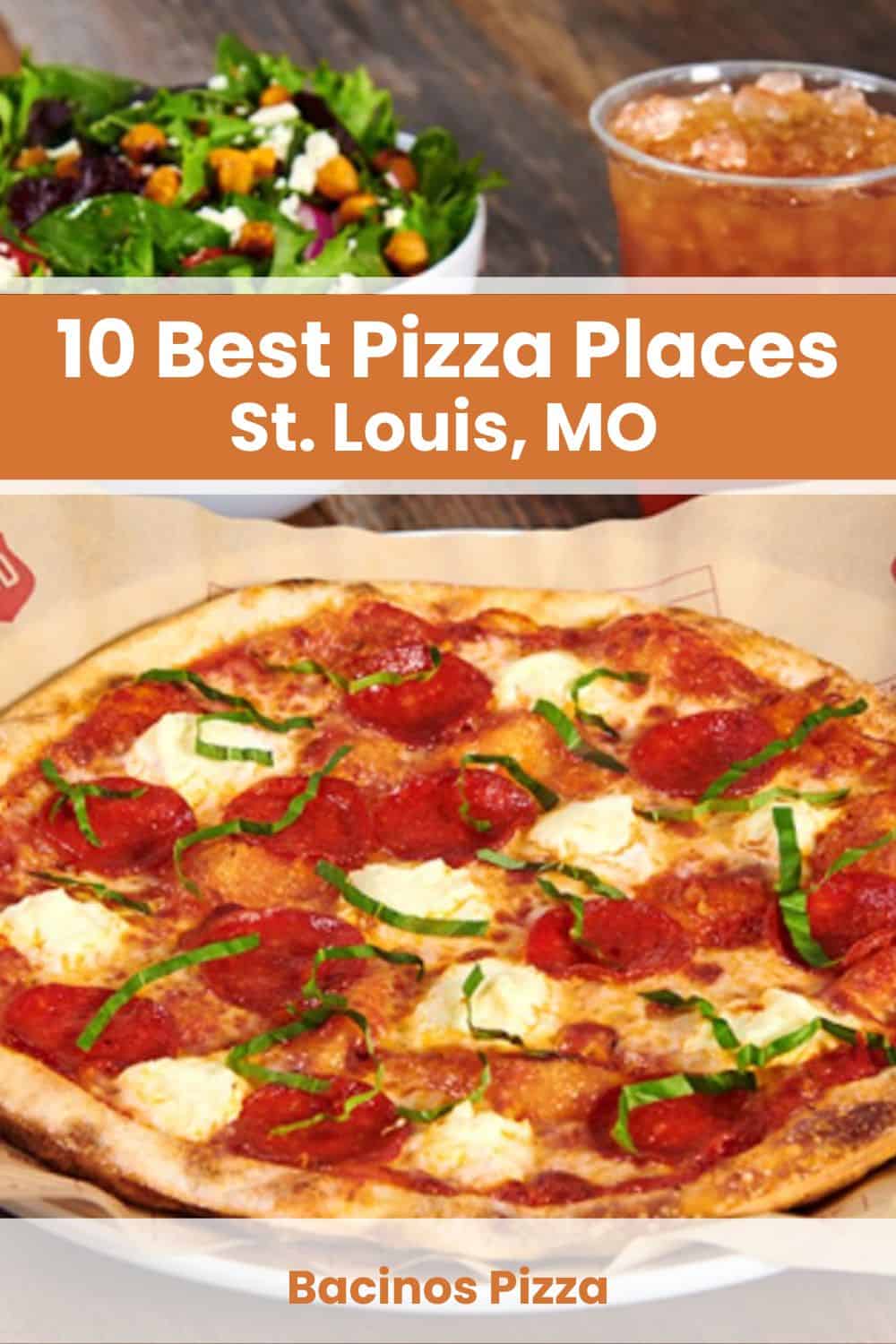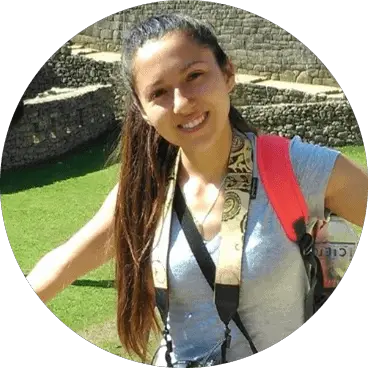 Kathryn's love for pizza started when she was still young. When she was young, she's been a picky eater–that's what her Mom used to say. The only food that she enjoyed and loved was pizza–until now! Her love for pizza turned into a passion!