Pizza sauce is a quintessential part of any pizza experience. But like pasta, it's hard to make the exact right amount. So you'll almost always have some leftover. Let's look at 31 practical ideas regarding what to do with leftover pizza sauce. And don't forget to add yours to the list!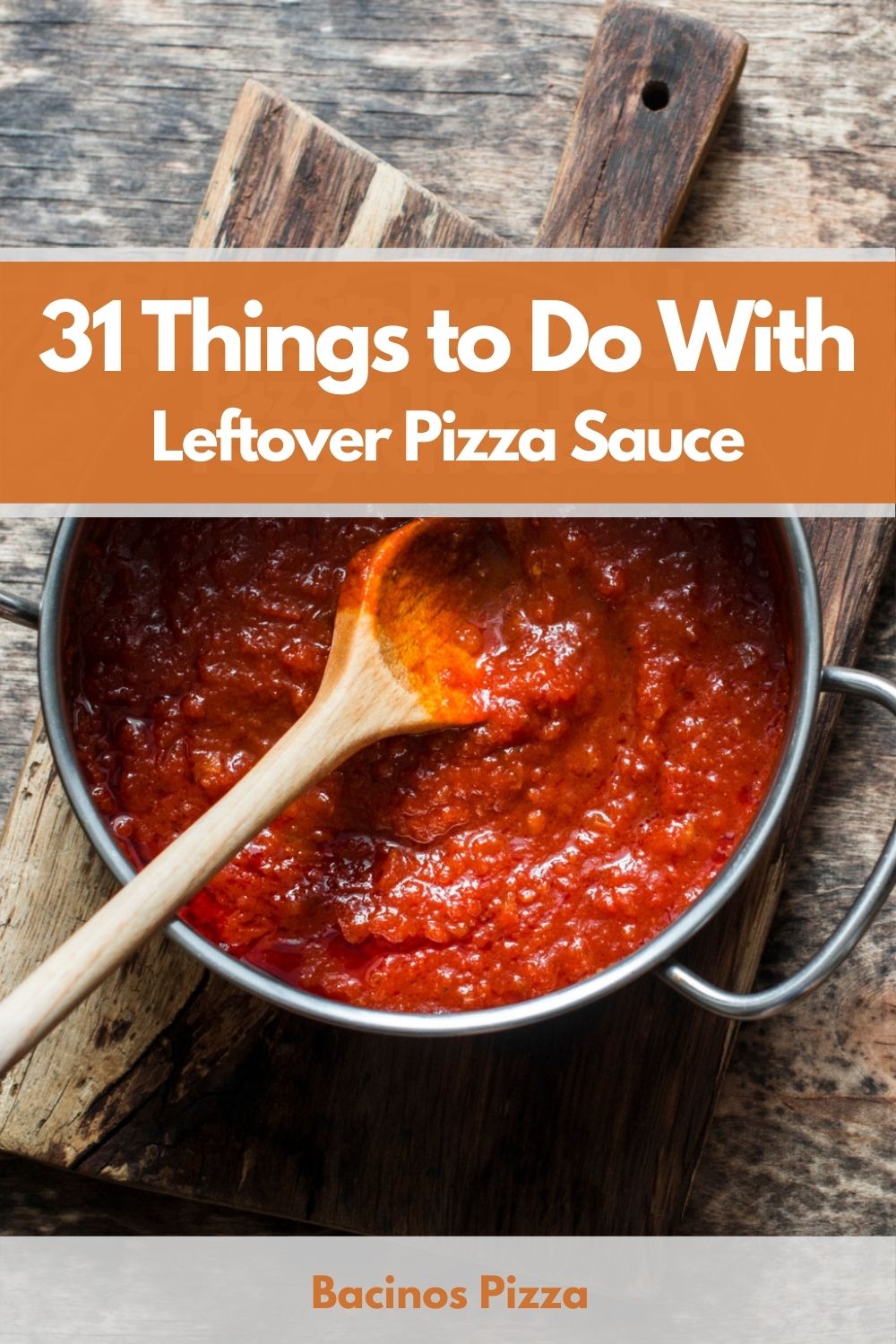 As a side note, pizza sauce and pasta sauce are similar and often interchangeable. The difference – technically – is pasta sauce is cooked and can be soupy while pizza sauce (at least how the Italians make it) is thick and uncooked. Meaning you can substitute leftover pizza sauce in any recipe that uses raw, fresh, canned, or pureed tomatoes. Let's get started!
1. Leftover Pizza Sauce Chili
Here's a quick and easy recipe for stovetop chili. Start with olive oil and onions then add ground beef. Fry until browned then add your leftover pizza sauce (in place of canned tomato chunks). Toss in two cans of black beans and spice the dish with chili powder, cumin, hot sauce, and cayenne. Add water, simmer and stir until it reduces to your preferred thickness.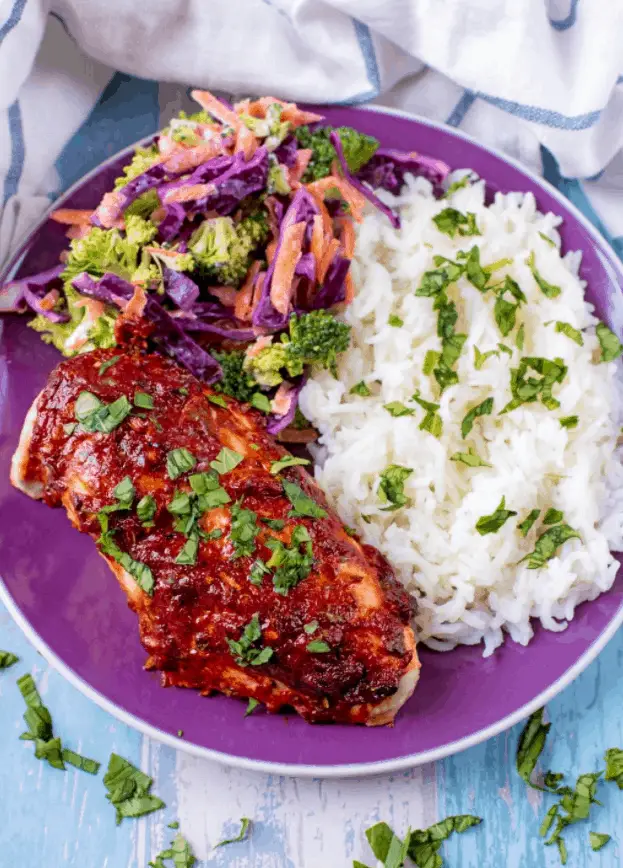 You know what's in pizza sauce? (Raw) tomatoes, basil, oregano, and seasonings. So if you're working on a recipe that needs those ingredients, leftover pizza sauce is the perfect shortcut. For this chicken barbeque recipe, soak the chicken using your pizza sauce as a marinade. The chicken should sit for 30 minutes to an hour. Follow the rest of the cooking directions.
3. Tomato and Basil Vinaigrette
You probably hadn't considered it, but leftover pizza sauce is a handy shortcut to salad dressing. Whip up a quick vinaigrette by adding vinegar, honey, and mustard to your pizza sauce. Lump everything into a mason jar and shake vigorously. Or put the lot in a blender or food processor and pulse to mix the ingredients. Drizzle this up-cycled sauce over your salad.
In its most basic form, salsa is just a spicy tomato sauce. So it's a logical choice when you're wondering what to do with leftover pizza sauce. Grab your leftovers and add your preferred veggies, herbs, and spices. These could include green onions, red onions, jalapenos, cilantro, garlic, cumin, and chili. You can add sugar as well, and chopped tomatoes to make it chunky.
5. Pulled Pork with Barbeque Sauce
Pulled pork cooks slowly at low heat. And it's a high-pleasure low-fuss meal because you can marinate and dunk it in a slow cooker. For this recipe, dry-rub the pork with brown sugar, mustard, garlic, paprika, cumin, and onion. Add beer and cook for 10 hours. Move it to the oven to brown. Replace the ketchup with pizza sauce and add the other gravy ingredients.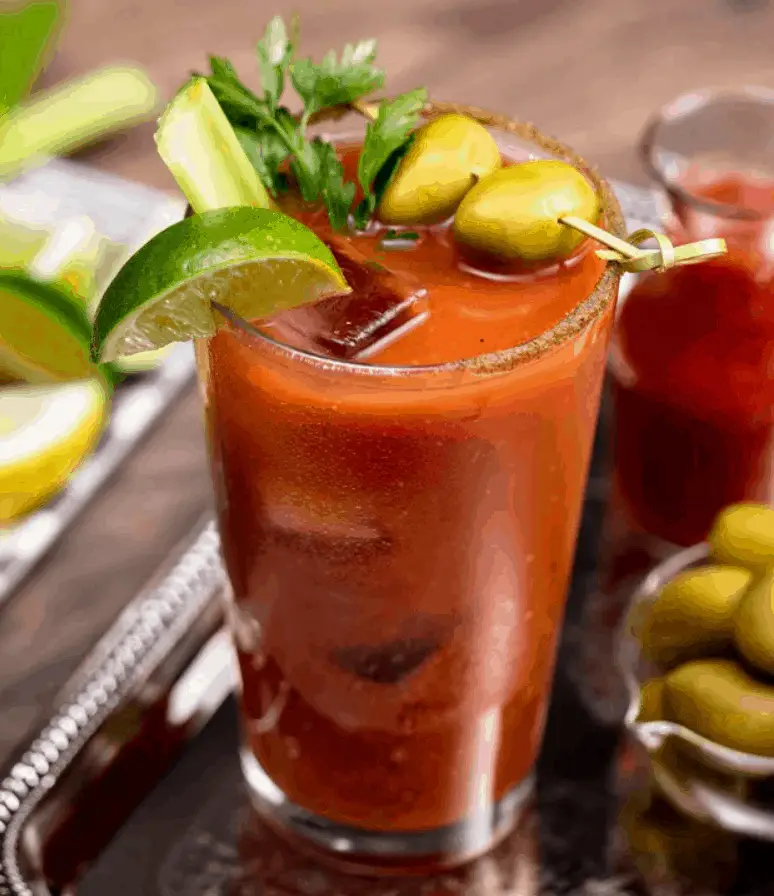 This one will probably surprise you, but it does work. You want it smooth, so if your pizza sauce is too chunky, blend and/or strain it first. Then add vodka, hot sauce, horseradish, paprika, Worcestershire sauce, black pepper, and celery salt. Toss in a lime wedge and a lemon wedge. Shake the cocktail gently then garnish with celery, lime, olives, or parsley.
7. Minestrone Soup
Even if you can't pronounce it, you will love how this traditional Italian soup feels on your tongue. It's a chunky soup with vegetables, beans, pasta, and cheese. Fry diced onions, celery, carrots, garlic, potatoes, and green beans. Add beans, pizza sauce, water/stock, cabbage, and spaghetti or macaroni. Garnish with parmesan and fresh basil or cilantro.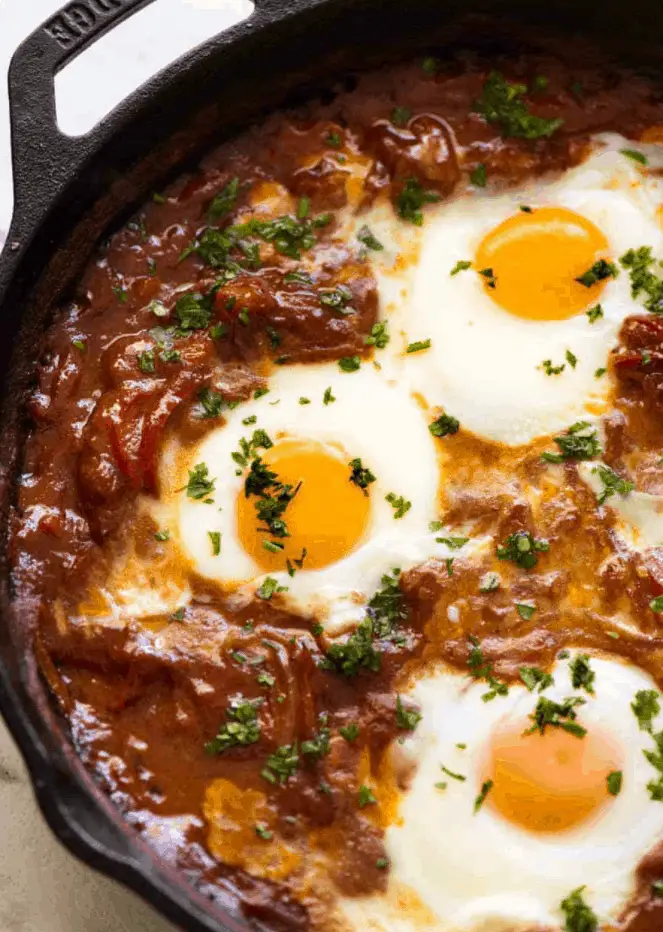 Trust us, they taste better than they sound. Especially with some leftover pizza sauce tossed in. This dish is officially called shakshuka, and it's popular in Northern Africa and the Middle East. The eggs are poached in a tomato sauce – or in your case – leftover pizza sauce. Add bell peppers, paprika, and cumin. You can either 'bake' them on a stovetop or in the oven.
9. Three-Minute Pasta Sauce
We keep reminding ourselves that pasta sauce is just cooked pizza sauce. So you could easily fry the leftovers with onions and be done with it. Jaime's version includes basil stalks and jalapenos. As he says, the white 'ribs' are the hottest part so deseed the chili and either extract the 'rib' or leave it in, depending on how spicy you want it. Serve with pasta and peas.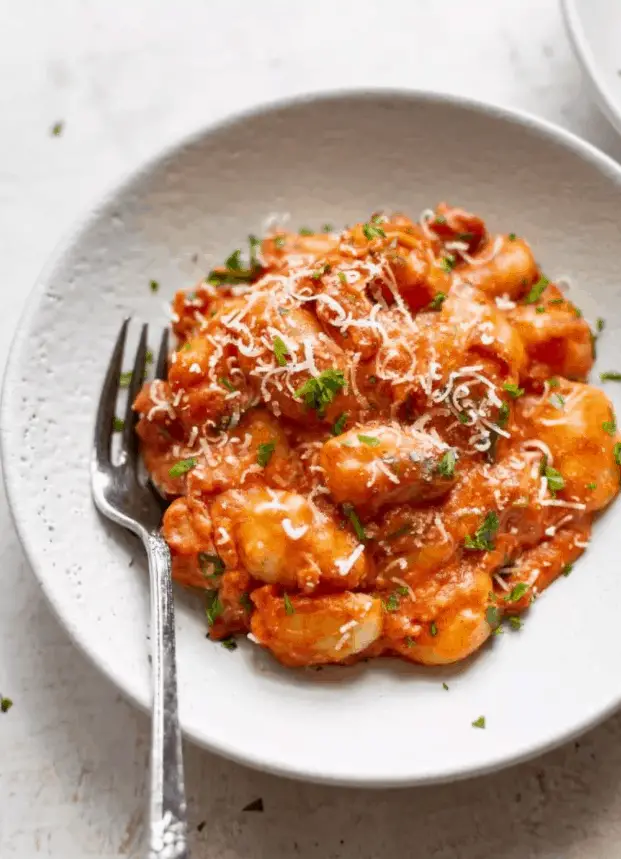 Here's another dish you may struggle to pronounce, but your palate will love it. Gnocchi is a kind of small stuffed potato pasta dumpling – Italy's version of pierogi (Poland) or pagach (Slovakia). It's easiest to use dried store-bought gnocchi since freshly stuffed ones can disintegrate in your pizza sauce. This one-pot recipe is an ideal quick meal for leftover sauce.
11. Even Simpler Pasta Sauce
Despite the language barrier in this video, you're probably tantalized but that deliciously colorful pizza. And the leftover sauce is so simple to use. Just reheat it on the stove and toss in pasta of your choice. Ridged pastas are good because the folds and coils will stash sauce in their crevices and splash gloriously in your mouth. So when you want lazy spaghetti, try this.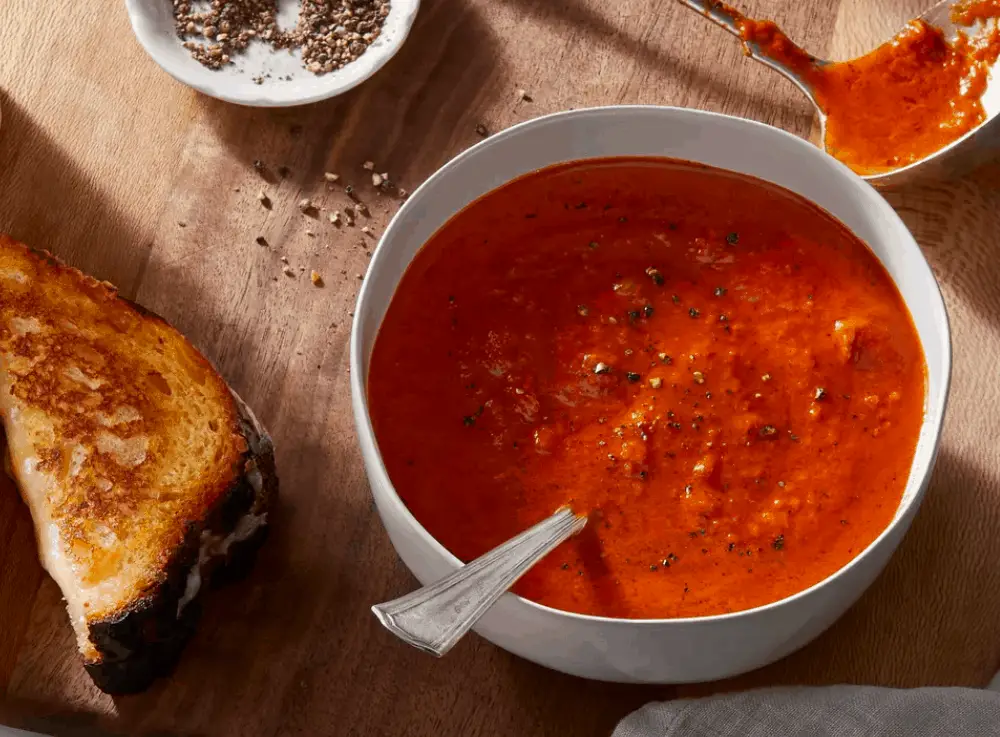 Soooooo just add water? Not quite. This recipe offers five different ways you can make tomato soup. And they all start by replacing tomatoes with pizza sauce. Then you can add basil for a herby soup, chili for a spicy soup, bacon for a smoky soup, or parmesan and creamy for a slurpy soup. And instead of plain water, use chicken broth to enrich your soup.
13. Penne Alla Vodka
Okay, so if you'd rather make your 'quick and easy pasta' in a more complicated way, try this recipe. This traditional Italian recipe became (in)famous thanks to Gigi Hadid. Penne is ridged, hollow pasta, perfect for sauce. Boil the pasta separately then fry the leftover pizza sauce with onions, garlic, chili, vodka, parmesan, and heavy cream. Stir in the cooked penne.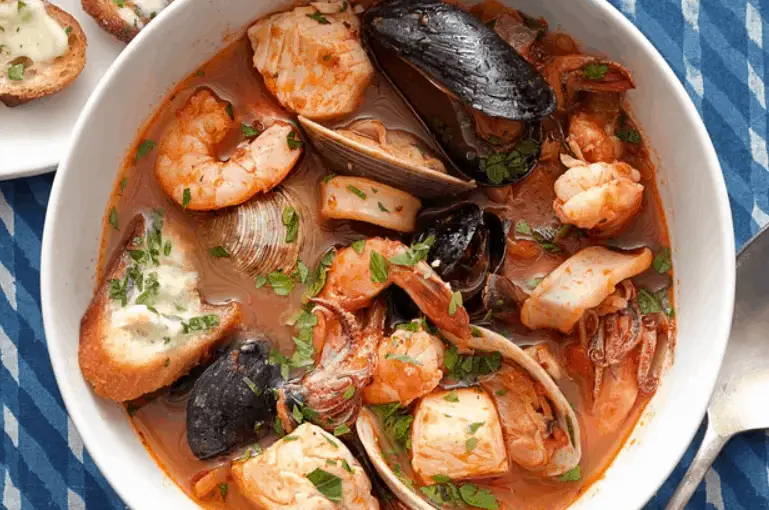 At this point, just Google the pronunciation. Or write the word down and show it to someone who speaks Italian. This fisherman's stew is popular in San Francisco. This version is cooked with shrimp, squid, mussels, clams, and flaky white fish like cod or bass. But you can use any type of fish or seafood. The recipe also uses white wine. Replace tomatoes with pizza sauce.
15. Braised Beef
The word may be unfamiliar but the taste will soon be a family favorite. Braising is a bit like stewing except that your sear and/or sauté the food before you add the liquid, cover, and simmer. Substitute tomatoes with leftover pizza sauce. And the recipe will raise your cooking vocabulary to impressive levels so get ready to dazzle your pals with Maillard and mirepoix!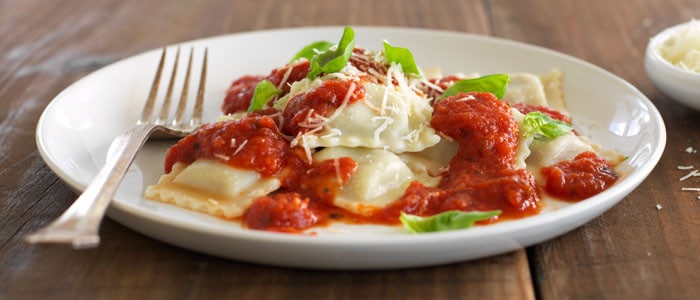 To us Americans, pasta shapes are largely decorative. But to Italians, every shape, texture, and thickness serves a purpose. That's why they all have different names. And each one is served with a specified sauce or source protein. But for your quick-cooking needs, you can add sugar and basil to your leftover pizza sauce and douse it over pre-boiled ravioli.
17. Mini Pizza Bites
When your leftover sauce isn't enough for a regular-sized pizza, try these pan-fried pizza bites made with sliced bread. You could use leftover pizza dough as well. This South Asian recipe uses cubed paneer (Indian cottage cheese) but you can use any kind. The color in the dish comes from red, green, and yellow diced bell peppers. Top with mozzarella and olives.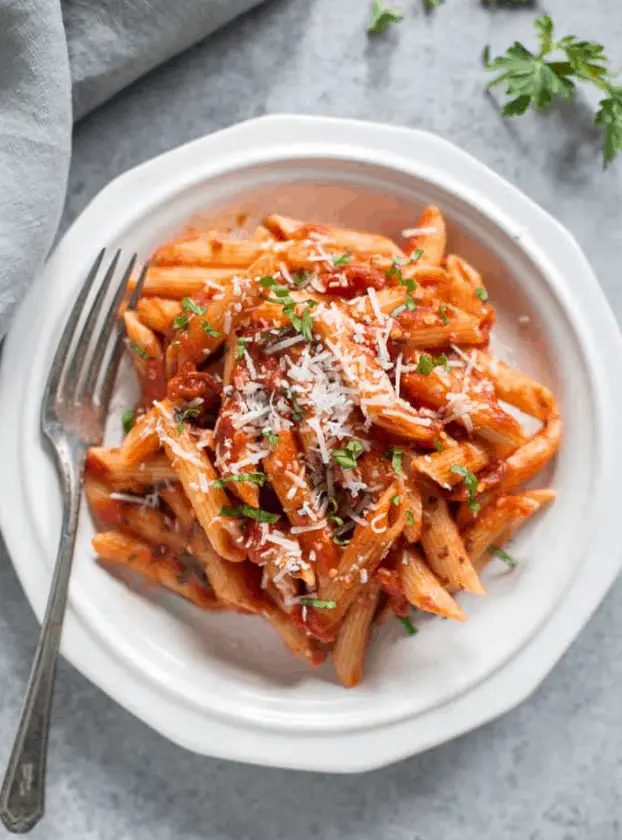 We've looked at a boozy penne recipe. Here's one for the teetotallers and underage feeders. Penne is a great pasta for sauce because it slips into those pretty textured crevices. This offers oodles of unexpectedly saucy flavor in every bite. 'Sugo All'Arrabbiata' means 'angry sauce' so to upgrade your leftover pizza sauce, add as much spice and chili as you can stand.
19. Hebbar's Tawa Pizza Bites
We've seen a version of this recipe made with fried white bread. And we mentioned you can replicate the recipe using leftover pizza dough. Here's a practical demo, though Hebbar uses instant sauce and makes the dough from scratch with milk and curds. Toppings include chili flakes, leftover sauce, sweet corn, onions, olives, capsicum, jalapenos, and grated cheese.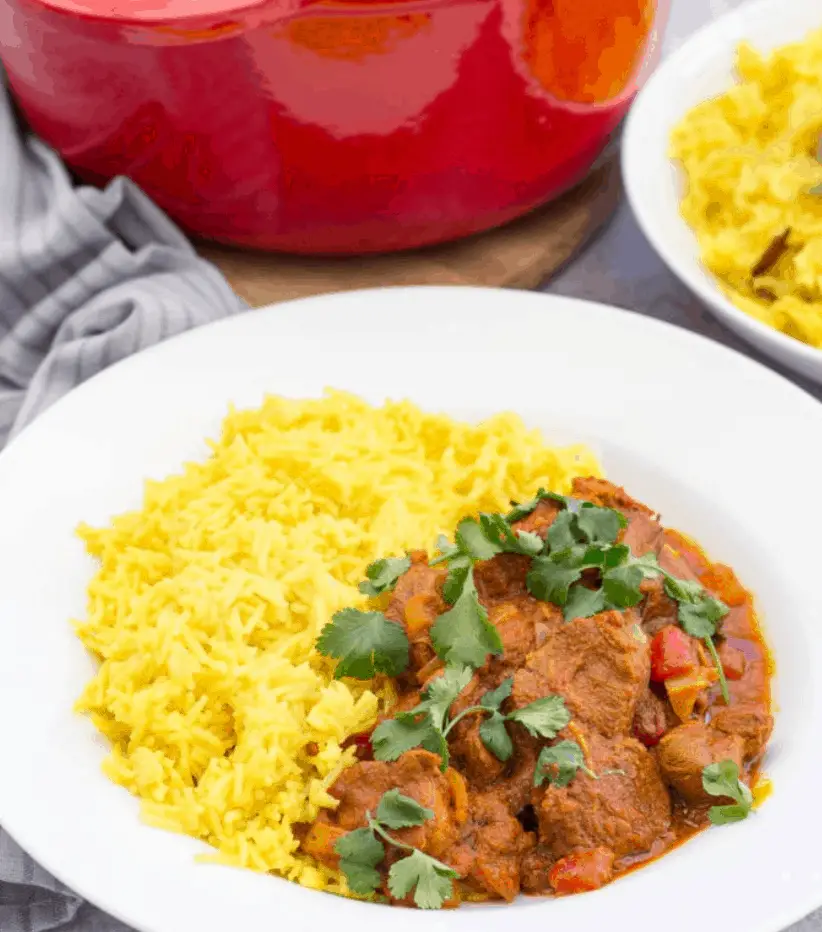 If you live in the US, Cajun cooking is probably your go-to for spice. Or maybe Mexican food. But you haven't lived until you've had a proper South Asian curry. And this Indian recipe lets you substitute leftover pizza sauce for chopped tomatoes or gravy. Just add the chili slowly and taste as you go. Because if your palate isn't trained, this dish may be too hot to handle!
21. Pizza Bread
Earlier, we cut sliced bread into mini pizza circles using a cookie cutter. Here, we skip that step. It's built off leftover pasta sauce, but you can replace that with pizza sauce, whether the pizza sauce is cooked or uncooked. Ignore the typos in the video – they just prove the recipe is made for kids. So sit back and let them loose in the kitchen, but never unsupervised!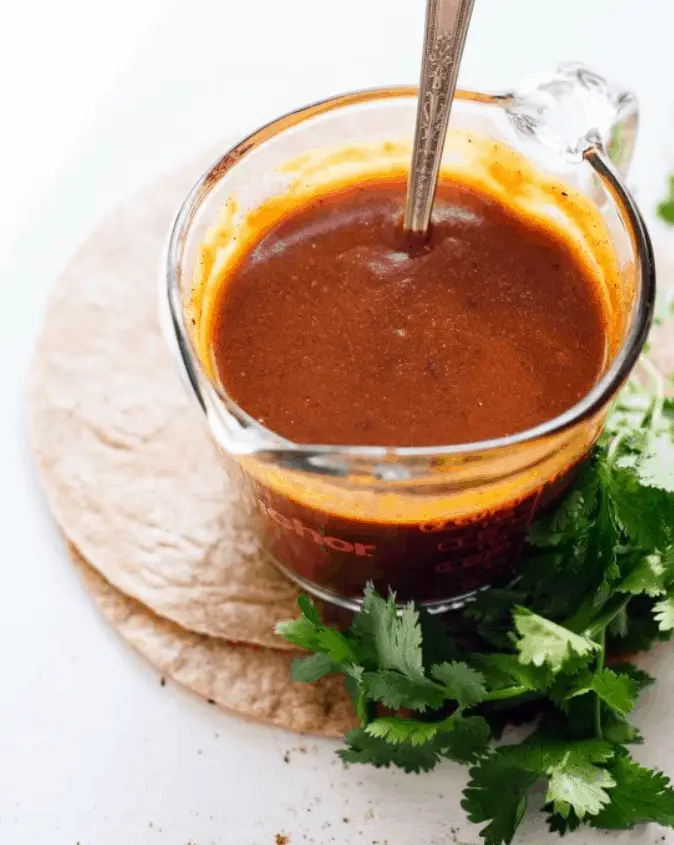 If you're unsure of what to do with leftover pizza sauce, here's a pro tip – add herbs and spices. Layering strategic ingredients to your sauce can elevate its flavor or create an entirely new dish! In this recipe, raw pizza sauce becomes a rich enchilada sauce with color and kick. The secret is cinnamon, cumin, and chili. You can thicken it with flour if you like.
23. Leftover Meatball Pizza
Here's a handy two-fer. Homemade pizzas and frittatas are both quick and quirky ways to use leftovers. And not just the sauce and dough. You can upcycle leftover chicken, meat, stews, stir-fries, or anything else as toppings. Here, the base is leftover spaghetti meatball sauce, but pizza sauce works too. The pizza is topped with meatballs and roasted veggies.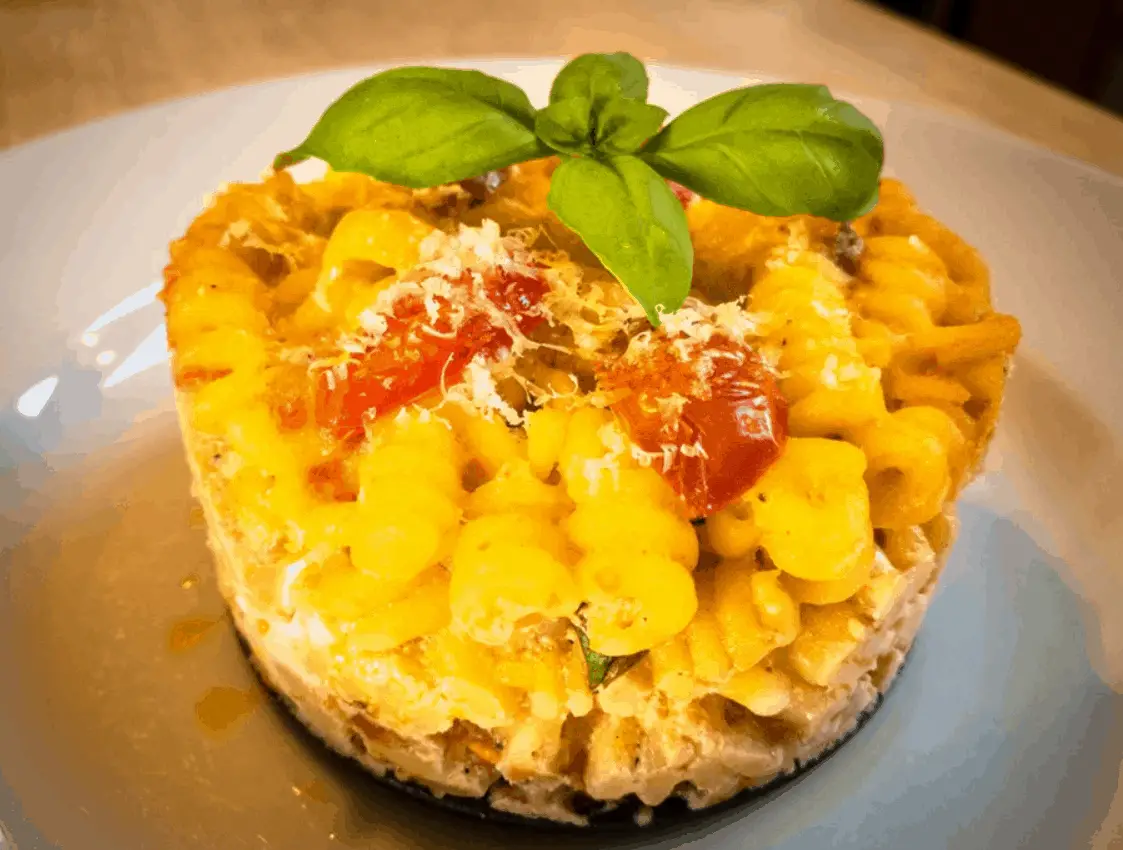 Pastagrammar has three interesting ways to repurpose leftover pasta. This triple recipe shows how you can use spaghetti and fusilli (tightly coiled pasta spirals). The first is a frittata with ham or bacon filling. The other two are baked recipes (muffin cup and casserole). You can incorporate your leftover pizza sauce in all three recipes for extra color and flavor.
25. Leftover Pizza Sauce Lasagna
Lasagna can be as simple or complex as you like it. You could use an Italian cheese blend with ricotta and eggs. You could cook up your lasagne sauce from scratch. Or you could spread layers of leftover pizza sauce and cheese slices or shredded mozzarella between your sheets of pasta. For this version, dry-fry minced beef and colored capsicum fill the lasagna.
Goulash is essentially 'pulled beef' braised in a smoky sauce of tomatoes and paprika. So yes, you can use leftover pizza sauce to build your goulash. It's best prepared in an oven or slow cooker, so if you cook it on the stovetop, you'll be stirring for hours. Just a heads-up. Original goulash is more 'soupy' so if you want your dish thinner, lighten your pizza sauce with stock.
27. Old-School Italian Spaghetti Pizza
Okay, so we saw how the Brits can spice up leftover pasta – or not because they didn't add any actual spices. Now let's look at an Italian version. This spaghetti pizza is a kind of frittata (spaghetti omelet) embellished with pasta sauce or pizza sauce. The base here is tomato bucatini (or perciatelli) – that's hollow spaghetti. But any saucy leftover pasta will do.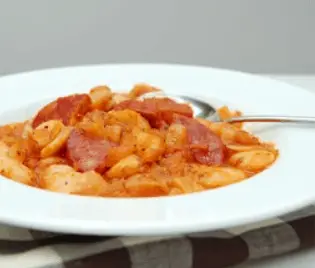 Chorizo is a kind of pork sausage that's often fermented and smoked. This chorizo stew recipe uses a dash of tomato puree plus a whole fresh tomato. So you can take a shortcut with leftover pizza sauce. It's a one-pot dish so fry the sausage separately. Then fry onions and garlic, add the pizza sauce and beans, simmer with stock as desired, then add the chorizo.
29. Spaghetti Bolognese
The easiest thing you can do with leftover pizza sauce is toss pasta in and coat it fully. But when you want to make a proper Bolognese, you need a few extra steps. Cook the pizza sauce with ground beef to make a thick, meaty gravy. Add Worcestershire, carrots, brown sugar, red wine, and mushrooms. Ladle the Bolognese over spaghetti (or any pasta you prefer).
We love these soggy burger-like sandwiches that are so quintessentially American. And this version is quite simple to make. It's similar to Bolognese, except instead of pouring it over pasta, you spoon it onto buns. Simmer it long enough to get most of the liquid out – thicker sauce sits better on bread. You could also toast the bread if you want your Joes less sloppy.
31. Leftover Pizza Sauce Ratatouille Lasagna
When you have a complicated dish like ratatouille (or meatballs), you can simplify the sauce section. Just pour leftover pizza sauce over the dish, either as you simmer or a few minutes before serving. This ratatouille-lasagna fusion uses colored bell peppers, eggplant, zucchini, squash, and basil. Use pizza sauce in place of crushed tomatoes while cooking the sauce base.
What's your go-to solution for unused pizza sauce? Share your tips with us in the comments!
31 Things to Do With Leftover Pizza Sauce
Ingredients
Leftover Pizza Sauce Chili

Tomato And Basil Vinaigrette

Pulled Pork With Barbeque Sauce

Minestrone Soup

Three-Minute Pasta Sauce

Even Simpler Pasta Sauce

Penne Alla Vodka

Braised Beef

Mini Pizza Bites

Hebbar's Tawa Pizza Bites

Pizza Bread

Leftover Meatball Pizza

Leftover Pizza Sauce Lasagna

Old-School Italian Spaghetti Pizza

Spaghetti Bolognese

Leftover Pizza Sauce Ratatouille Lasagna
Directions
Select your favorite recipe.
Organize all the required ingredients.
Prep the recipe in 30 minutes or less!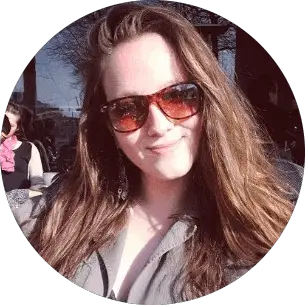 Barbara is an enthusiastic food-exploring person that goes through different culinary experiences. She got inspired by creating a pizza blog post after she tasted one of the best-selling pizzas in Toledo.