If you're looking for the best pizza in Destin, FL, you're in luck today! We're going on a tour of 14 of the best venues to get tasty pizza – and you're free to tag along!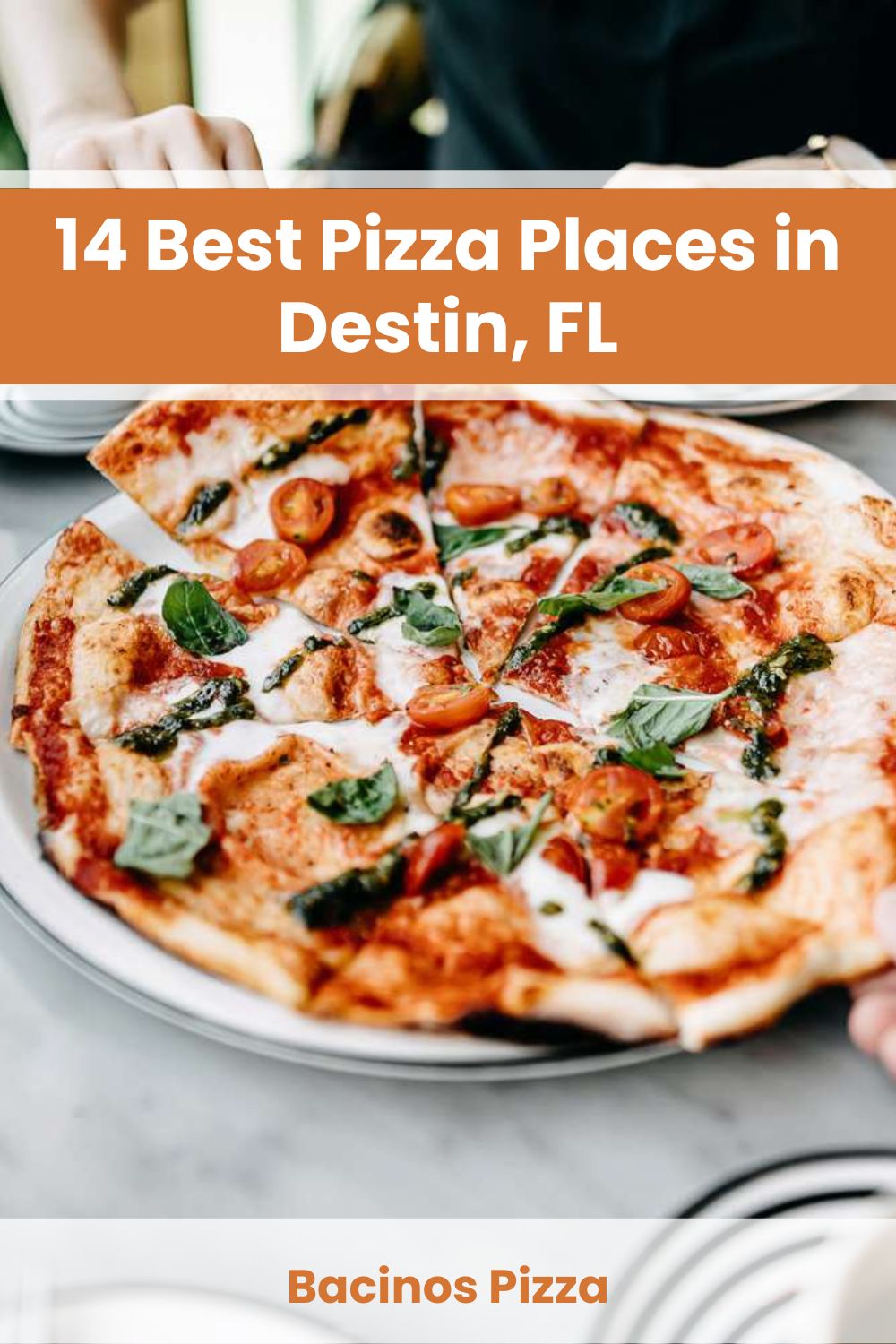 So whether you're after a quick takeout or an evening of food and entertainment, you've come to the right alley. We've got somewhere that will be the perfect match.
Address: 1251 Airport Road, Destin, Florida 32541
Tel: 850-650-3000
Merlins Pizza is open daily from 11 am to 11 pm. You can dine in, collect your food for takeout, or have it delivered to your door. And since they're not associated with national chains, the dining area is small but comfortable enough to hold a decent group of people.
The pizza consistently gets top marks from diners. Favorite toppings among diners include the Philly Cheese Steak and the Meaty Feast. But there's also plenty of choice for vegetarians, including the option to build your own. And if you are gluten-sensitive, you can request a crust without gluten.
Also, on the menu are a tasty range of appetizers. That includes Bacon and Onion Cheese Bread and a Half-Pound Bloomin' Meatball. There are salads and wings too. And to finish, choose from cinnamon bread, cheesecake, or a serving of Key Lime Pie.
Address: 29 Harbor Boulevard, Destin, Florida 32541
Tel: 850-650-0116
If you're looking for a restaurant with a laid-back vibe, check out Vinny McGuire's. Here you can dine in, get takeout or have your food delivered. It's open from 11 am to 11 pm—seven days a week.
Vinny's describes itself as a "pizza pub". The mix of Irish and Italian indicated by its name is reflected in the menu too. Here you can create your pizza, then wash it down with an Irish ale.
The crust is New York style and comes with your choice of red or white pizza sauce. There is also a good selection of toppings, with over 18 on the meat alone. And your first three toppings are included in the price.
Additionally, there's an eclectic range of appetizers. And a choice of gelato or tiramisu for dessert.
Address: 979 US Highway 98 East, Suite 5, Destin, Florida 32541
Tel: 850-460-7353
Mimmo's is one of the most popular restaurants in Destin, so book ahead if you want to dine in. Or, you can pick up your takeout yourself—but note that there's no delivery service here. It's open every day from 11 am to 10 pm, Monday to Friday, and a shorter time slot for weekends.
The dining room is small but cozy, with attractive décor featuring wood and stone accents. Service is generally good, though we heard occasional reports of a less positive experience.
The menu features a wide range of Italian dishes. But the pizza makes the dining experience unmatched. Their pie offers light and crispy crusts, flavorful sauces, and plenty of toppings. And there's a good selection of beverages too.
Address: 34 Harbor Boulevard #106, Destin, Florida 32541
Tel: 850-650-3615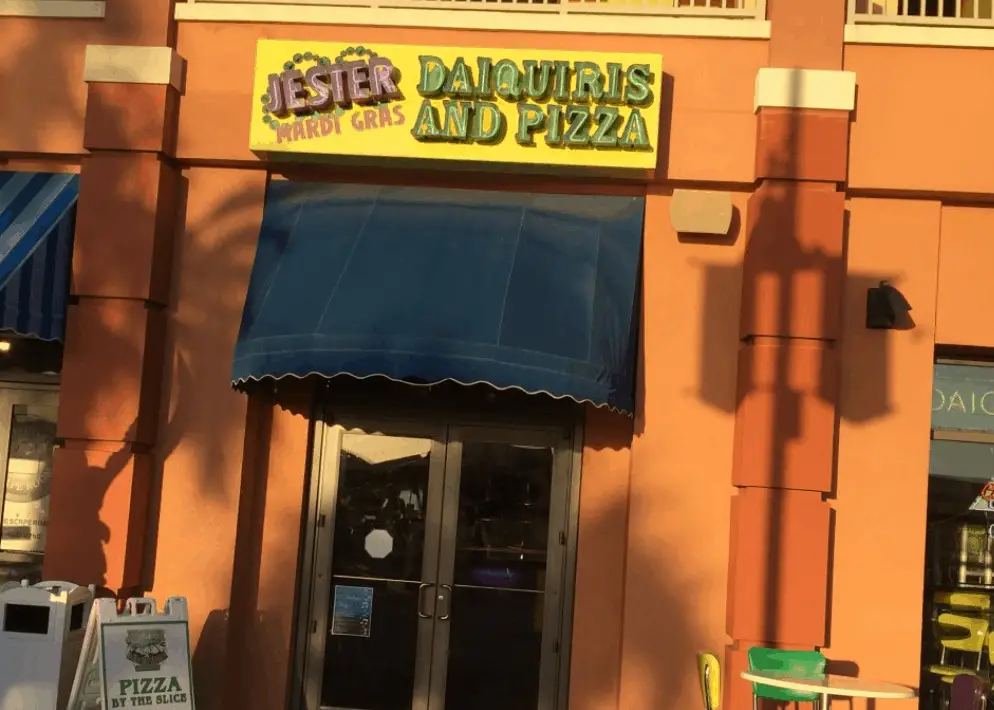 It's open from 11 am—seven days a week. On Mondays in winter, it closes at 9 pm. On Tuesdays to Thursdays and Sundays, it's 10 pm. Then 11 pm on Friday and Saturday nights. It stays open later in the summer months. So, check the website for details.
They serve pizza by the slice, with options of either cheese or pepperoni. Just time it right, and the fresh crust is light and crunchy. But your serving sometimes needs to be reheated, which can make it rather chewy.
The cocktails and daiquiris here, however, are the stars of the show. Choose from flavors including cherry punch, refreshing mango, and raspberry bolt. Other cocktails include favorites like the white Russian, pina colada, and margarita.
Address: 34904 Emerald Coast Parkway #114, Destin, Florida 32541
Tel: 850-974-5484
Pazzo Italiano offers what some consider to be the finest pizza in Destin. Dine in and enjoy the stylish interior and relaxed atmosphere. Or collect your takeout food. You can also get it straight from your doorstep via Doordash, GrubHub, or Uber Eats.
The menu combines Italian classics with contemporary flavors. The pizzas form from the handcrafted dough and are cooked in a traditional wood-fired oven. There's a good selection for those vegetarians and meat eaters. That includes favorites like Cheese, Pepperoni, and Quattro Stagioni.
If you're feeling more adventurous, try the no-sauce Gorgonzola. It also features caramelized onions, mozzarella, and grilled free-range chicken. And if you can't decide, the Pizza Pazzo Italiano offers four types of pizza in a single pie.
Also on the menu are antipasti, calzones, salads, and desserts.
Address: 16055 Emerald Coast Parkway #114, Destin, Florida 32541
Tel: 850-279-4527
La Famiglia is a family-owned and run restaurant on Destin's Emerald Coast. It's open from 4 to 9 pm Monday through Saturday, staying closed on Sundays. You can dine in, order takeout, or have your food delivered courtesy of GrubHub.
The pizzas here are all 14 inches and have a light, thin crust. There is a range of toppings to suit every preference, and you can add extras to any pie too.
Options include the Deliziosa and the Ortolana. The former has tomato sauce, savory meats, and fresh veggies as toppings. The latter, however, is for vegetarians—thus the zucchini, eggplant, and mushrooms combo.
There's also a range of antipasti, salads, soups, pasta, and meat and fish dishes. And there's a selection of small plates for children under 11.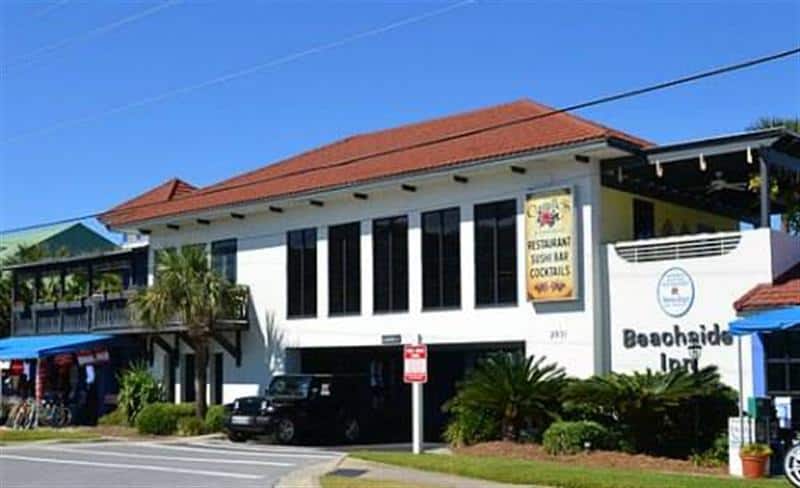 Address: 2931 Scenic Highway 98, Destin, Florida 32541
Tel: 850-337-8860
Camille's offers a café for light bites, pastries, and a restaurant. The latter is where you'll find the pizza, and it's open from 5 pm to 10 pm every day. Dine in, and you'll encounter live music or special events. Or, you can enjoy your food at home with takeaway or delivery options.
There are just four types of pizza here, all made with a thin crust. And although the pizza may lack variation, they make up for the quality of the product they serve.
A particular highlight is the Shrimp Pizza, with freshly caught Gulf shrimp, olive oil, garlic, oregano, and Pecorino Romano. The other options are a Margherita, Pepperoni, or the Beachcomber. It features different topping combinations, like pineapple and Jalapeno.
Elsewhere on the menu, there's a fantastic selection of appetizers, salads, and entrees.
Address: 4418 Commons Drive East, Destin, Florida 32541
Tel: 850-654-5387
Jet's Pizza is an unpretentious counter-serve chain that opens seven days a week. You can't dine in here, but you can pick up your food or book for delivery. You can process your orders online, via call, or by curbside.
They're best known for their square, buttery Detroit-style pizza with a flavored crust. There's also classic hand-tossed pie, huge New York-style slices, crispy, thin crust, or deep dish. Whatever your pizza preference, you'll find an option to suit. And there are gluten-free crusts too.
The sauces are freshly made and packed with flavor. And you can add your own choice of crust topping at no extra charge. The options include butter, romano, sesame or poppy seeds, cajun, and garlic.
Also on the menu are subs, salads, wings, and more.
Address: 1688 Scenic Gulf Dr UNIT C, Miramar Beach, FL 32550
Tel: 850-424-6500
Just along the coast at Miramar Beach, you'll find Pascalli Kitchen, home of excellent takeaway pizza. It's open every day except Mondays, from 8 am to 7 pm. And there's a delicious breakfast menu served until 11 am.
The pizzas here are New York style and 16 inches across. You can buy a whole pie or a slice, which is one quarter. There are also slice bundles with salad and drinks. And if you prefer, you can buy a 7-inch personal cheese pizza and add toppings of your choice. Gluten-free crusts are available too.
There's also a great range of appetizers (including pizza rolls), calzones, Stromboli, pasta dishes, sandwiches, and salads. And there's a small kids' menu served for lunch and dinner.
Address: 12273 US-98, Miramar Beach, FL 32550
Tel: 850-650-5980
Fat Clemenza's is open every day except Sunday. Dine in, enjoy the lively and casual atmosphere, or order food for takeout or delivery.
Fat Clemenza's, which has been awarded Best Pizza in Destin for many years, offers pies ranging from 9 inches to 16 inches in diameter.
Meat eaters who aren't sure what to choose could try Margherita Pizza, which—pretty much—has it all. It features sausage, pepperoni, Canadian bacon, hamburger, and bacon. And there are also mushrooms, olives, and spices to add variety.
There are also great dishes on the menu, like Caesar Salad, Mimmos' Homemade Garlic Rolls, and Ricotta Stuffed Shells.
Address: 4144 Legendary Dr, Destin, FL 32541
Tel: 850-424-5990
With an incredible pizza selection, it isn't hard to see why RedBrick Pizza is famous in Destin. They are open daily with extended hours every Friday and Saturday.
Among the list of their artisan pizza menu is the create-your-own option. Price ranges from $10 to $19 based on the crust size. But the exciting part is the 40 toppings to choose from!
Aside from their well-loved pies, you can also try some of their top local dishes. A few examples on the board are Fhazani, fire-roasted chicken wings, and fresh salads. Now for that sweet tooth, try their gelato—for pick-up—or Bhrazani to meet that sweet tooth.
Address: 960 US-98 Suite 112, Destin, FL 32541
Tel: 850-424-6900
Beyond their pizza, Lone Wolf built a harmonious relationship with their clients to carry on their beliefs. That is, friends and pizza should be special—and putting a smile on their faces is the goal.
They offer specialty pies with unique names, like flower moon, full moon, and snow moon. One of the local favorites is the Emerald Coast which features jerk chicken, artichokes, and a creamy spinach base. But whatever their labels are, they can please even the pickiest eater.
Aside from the pizza, don't forget to check the sandwiches, calzones, and salads section. It goes along really well with the weekly music bingo and trivia night.
Address: 34904 Emerald Coast Pkwy, Destin, FL 32541
Tel: 850-460-2422
Fifty years with 530 stores in 21 states across the U.S.—that's how loved Hungry Howie is! The company is known for inventing fresh flavored crust pizza, separating them from corporate pizza chains. They are open daily for 12 hours to serve you high-quality products for dine-in, curbside pickup, and delivery.
Onto their specialty curst! They offer crust flavors like ranch onion, butter cheese, and even cajun! But aside from this, they also offer a wide selection of savory dishes, like calzone-style oven-baked subs and Howie wings. Although, there are only two options for dessert: the Howie Cookie and Cinnamon Bread with sweet white icing.
And if you're planning to visit in October, get ready to receive a pink pizza box. It is their marketing for their Love, Hope, and Pizza campaign. A part of the income is donated to the National Breast Cancer Foundation, so you get a pie and help those in need.
Address: 11275 Emerald Coast Pkwy #3, Destin, FL 32550
Tel: 850-424-6288
Buffalo Jack's is the best place to visit if you're up for a savory feast! They serve daily from 11 am to 9 pm, enough to cater to your lunch and dinner cravings. They have a three-page menu that flashes your eyes with all things savory and filling.
For starters, they offer appetizers ranging from their signature fries to fried mozzarella wedges. Then, you can go all out with their legendary pizza, five-star burger bar, or even seafood platter. Yes! They offer fried gulf shrimp to go along with their French bread.
And if you're kiddos are tagging along, don't forget to order the meatballs and spaghetti or boneless chicken wings.
It's Pizza Time!
That brings us to the end of our tour of 14 places to get the best pizza in Destin and the surrounding area! Whatever your taste buds are craving after, we hope you've found an option to suit.
There are lots of great choices here, whatever your budget. Whether you want to dine in and listen to music or tuck yourself up quietly at home, there's somewhere that's just right.
Lastly, make sure to check the website on the list to see discounts and updated working hours.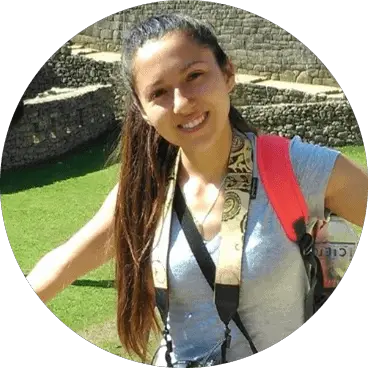 Kathryn's love for pizza started when she was still young. When she was young, she's been a picky eater–that's what her Mom used to say. The only food that she enjoyed and loved was pizza–until now! Her love for pizza turned into a passion!