Literally speaking, pizza is a divisive subject in Green Bay. It's more like politics and religion—it sparks debates.
For instance, a question was recently posted on Reddit: Who has the best pizza in Green Bay? Pizza preferences seemed to vary widely.
So, I'll dole out the 15 best pizza places in Green Bay based on Redditers' suggestions. This list is also based on genuine user reviews from Google, Yelp, and TripAdvisor. This is to give you a clear picture that reflects real user experience.
Be sure to check out their websites because some shops may have closed due to COVID-19. Now let's hit the ground running.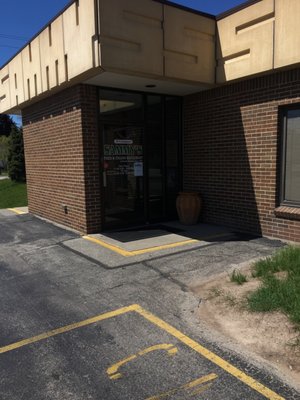 Address: 2161 S Oneida St., Green Bay, WI 54304
Phone Number: (920) 499-6644
Sammy's is a Pizza & Italian restaurant whose operations begun in 1958. This shop is a clear fan favorite, especially if positive reviews from TripAdvisor and Yelp are anything to go by.
At Sammy's Pizza, the pizza dough, sauce, and sausage are made from family recipes. They also use fresh ingredients to complement their pizza.
Sammy's Pizza has the edge over others in terms of cheese quality. It gets liquidy and melty, with generous amounts of cheese. And the flavor? Mmm… umami!
And now, this pizza place is proud to offer homemade spaghetti, tagliatelle, gnocchi, fettuccine, and four varieties of ravioli. Meatballs and four pasta sauces are also on offer.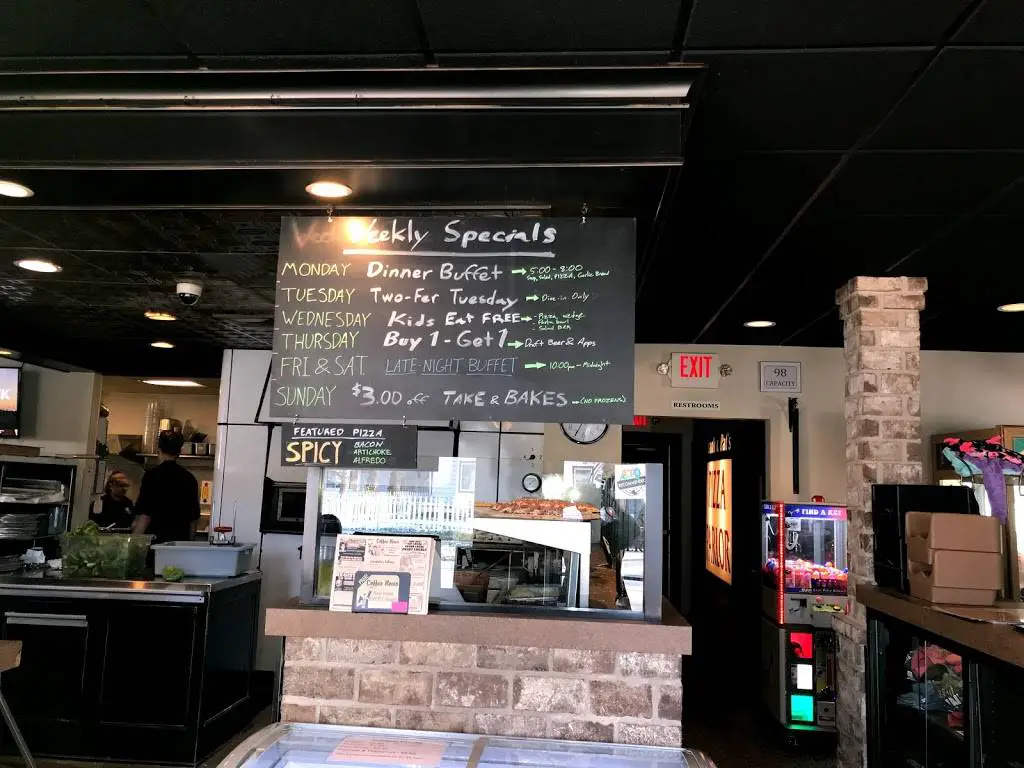 Address: 709 Bellevue St., Green Bay, WI 54302
Phone Number: (920) 468-7777
Cranky Pat's has been feeding Fox Valley folks since 1955. It's obvious this award-winning pizza place has stood the test of time.
Pat Earle's recipe is nothing but impressive. When you bite into Cranky Pat's thin-crust pizza, you feel the freshness of the ingredients immediately.
Here, chefs pile copious amounts of cheese over Pat's own sauce. The deliciousness of this pizza is out of this world.
And yes, most of the Redditers cited the toppings. For many, cheese and mushroom were a favorite. You also get a salad bar with fresh greens at every Cranky Pat's Pizza shop.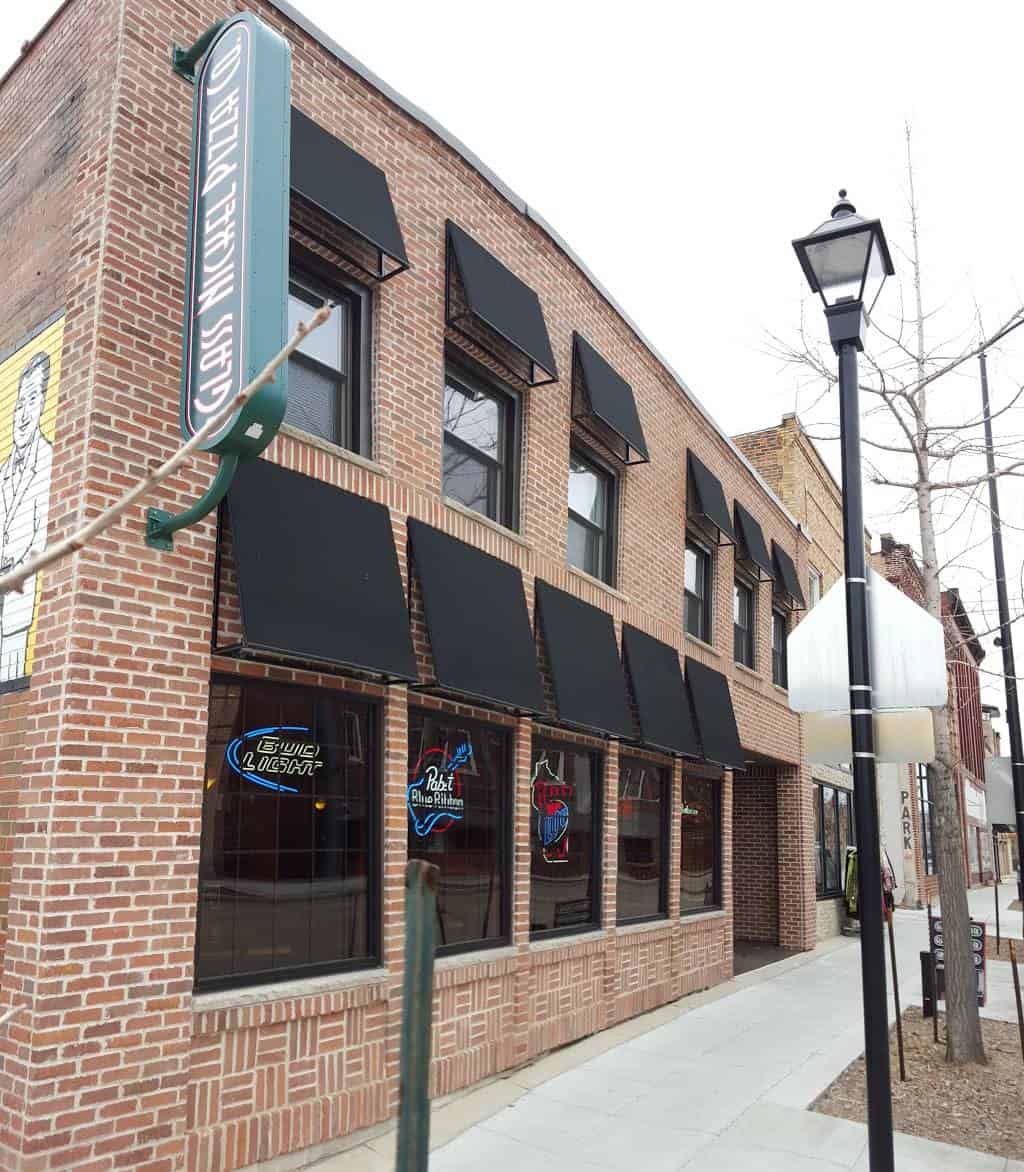 Address: 416 Dousman St., Green Bay, WI 54303
Phone Number: (920) 490-1000
This place is nothing short of a foodie haven. Glass Nickel has been serving (and delivering!) award-winning pies for 22 years.
At Glass Nickel Pizza, the dough and sauce are made fresh in-house every day. Fresh veggies and quality meats and ingredients are used to ensure the best pie.
Got a late-night craving for pizza? Worry not! This pizza place is closed late into the night to meet your needs. This may be ideal for when you throw parties at night.
Furthermore, Glass Nickel Pizza got angels for staff. Those guys and gals are really awesome. And they're always careful not to screw up your order.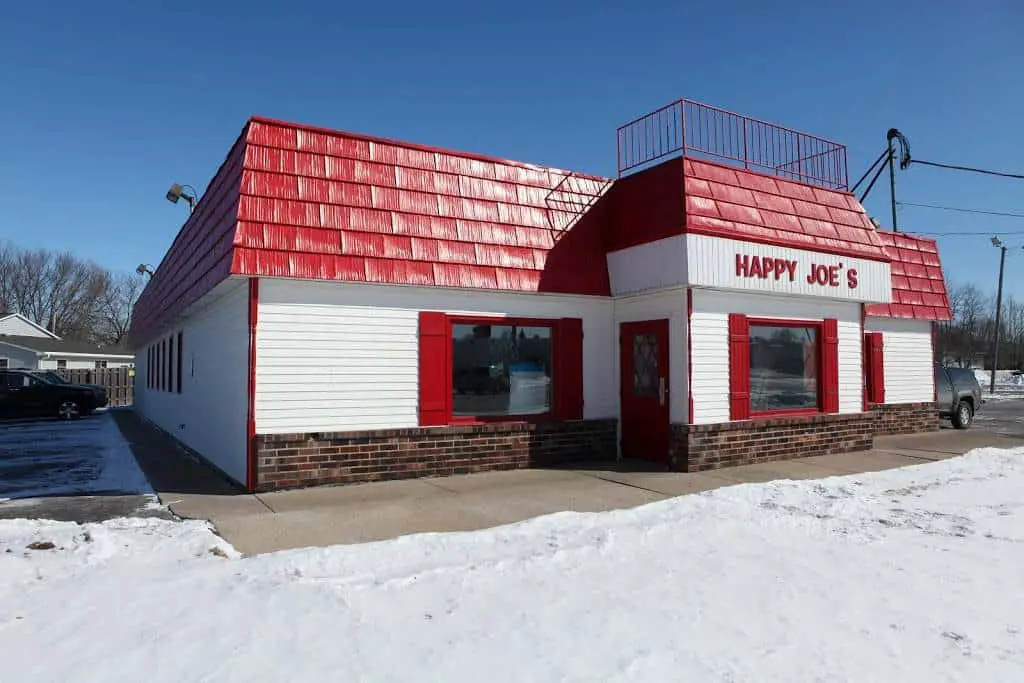 Address: 1675 E Mason St., Green Bay, WI 54302
Phone Number: (920) 465-0690
Happy Joe's is mainly known for its Taco Pizza. It's universal knowledge among enthusiasts that taco pizza is terrific.
If you go to Happy Joe's, don't end your pizza exploration before tasting the pizza with Sauer kraut on it.
It would be best if you attended a Happy Joe's buffet night to try the variety. This pizza place serves guests many signature pizzas.
You'll also find some creative sandwiches, creamy ice cream, and delicious pasta each day. If you need something different, try Happy Joe's Pan Crust. There's no way your family will reject this!
Address: 13201 Velp Ave., Green Bay, WI 54313
Phone Number: (920) 544-9379
Rustique Pizzeria + Lounge is situated at a 112-year-old chapel in vintage downtown Suamico. You'll come across lots of different varieties of pizza, including Vegan and Gluten-Free ones.
In fact, this pizza shop's special diets are Vegetarian Friendly, Vegan, and Gluten-Free Options. If you want New York-style crust, Rustique Pizzeria has got you covered.
Their thin-crust pizzas come with a savory combination of fresh toppings. Honestly, where else will you find another pizza as good as this?
And as if not enough, the cozy lounge at Rustique is very inviting. It's best for your next date night, business dinner, or family outing.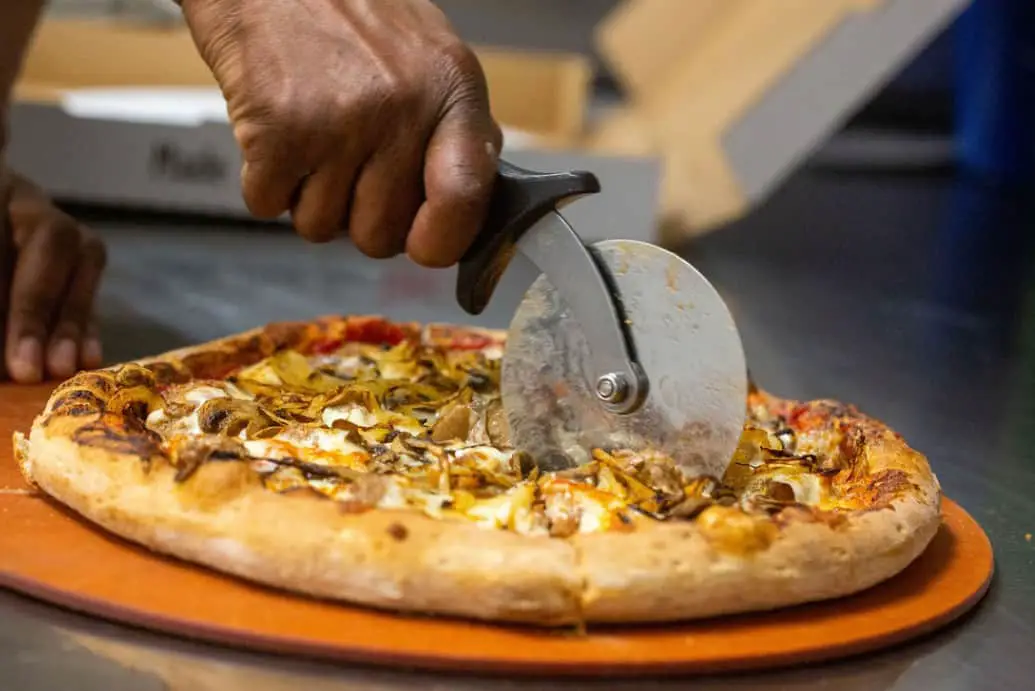 Address: 1671 Hoffman Rd #50, Green Bay, WI
Phone Number: (920) 632-2034
Looking for gluten-free pizza? Look no further than Strada Pizzeria. Here, the crust matters more than anything.
Strada Pizzeria's crust is crisp, light, and airy. You need to try it for yourself and see how it goes.
What happens is that this street pizza tends to melt in your mouth. Some customers even refer to it as "life-changing."
At Strada Pizzeria, individual slices, medium and large pizzas are always available for dine-in or carry out.
What's more, the shop offers Curbside pickup, but you'll need to call ahead of time for such arrangements to be made.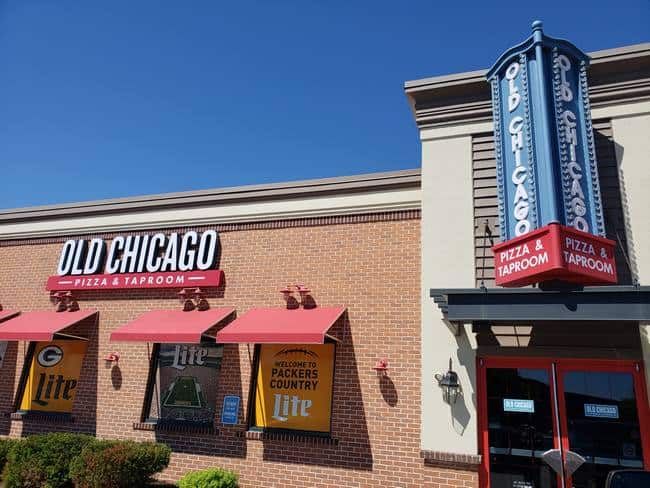 Address: 2495 South Oneida St., Green Bay, WI 54304
Phone Number: (920) 884-1112
Chicago-style deep-dish pizza has been a favorite for locals and visitors alike. And the Old Chicago Pizza welcomes you to enjoy this pie at the terrific dine-in setting.
Actually, for those not well versed in pizza, Chicago Pizza has a thick crust. And the pie is made round in shape (as opposed to Detroit deep dish).
The crust is airy and is baked in a square pan. Old Chicago Pizza crust options include a Hand-Tossed Ale Crust, which has a slight ale flavor.
There's also a Gluten-Free Crust for those who want this option. Perhaps the most important thing about the Old Chicago Pizza is that any of the pizza options can be turned into calzones – if need be!
Address: 810 S Huron Rd, Green Bay, WI 54311
Phone Number: (920)489-2050
Scott's Subs deals in an array of brick oven-style pizzas polished with classic and creative toppings. The crust was thin and crispy
At Scott's Subs, the dough is made in-house with premium, high-gluten flour, proofed in coolers for several days. This produces a crust that is crispy on the outside and chewy in the middle.
This pizza parlor makes pizzas, salads, and ice cream using fresh, never frozen ingredients. They also make their pasta in-house utilizing a pasta machine imported from Italy.
Address: 2206 Main St, Green Bay
Phone Number: (920) 468-3555
Pizza Ranch restaurant may be the perfect choice for those seeking more than just pizza at a buffet. You can choose your favorite pizza, the staff will serve it to your table.
They also offer country gravy, fried chicken, MOJO potatoes and other comfort foods such as real country gravy.
Pizza Ranch also supports the community by holding fundraising events. By the way, children eat pizza for free every Tuesday.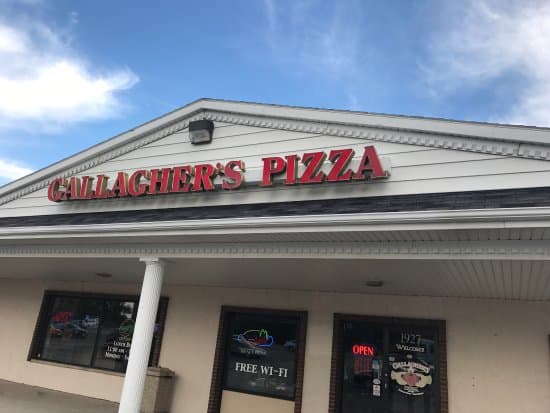 Address:1651 S Webster Ave, Green Bay, WI 54301
Phone Number: (920) 321-5555
Gallagher's is famous for its enormous pizza, which is actually pretty good. This is where the heart of Irish meets the flavors of Italy.
And with some addition of Chicago flare, the result is the authentic Gallagher's Pizza. Not only is the pizza good, but it also features some bacon, mac, and cheese. And their breadstick, though? They're deep-fried and not baked.
Need a dependable delivery for a lazy night at home? Relax and worry no more because you don't have to eat at Webster Ave.
Gallagher's offers fast deliveries, and their drivers are really friendly. Whether it is delivery, dine-in, or take-out, you'll be more than satisfied.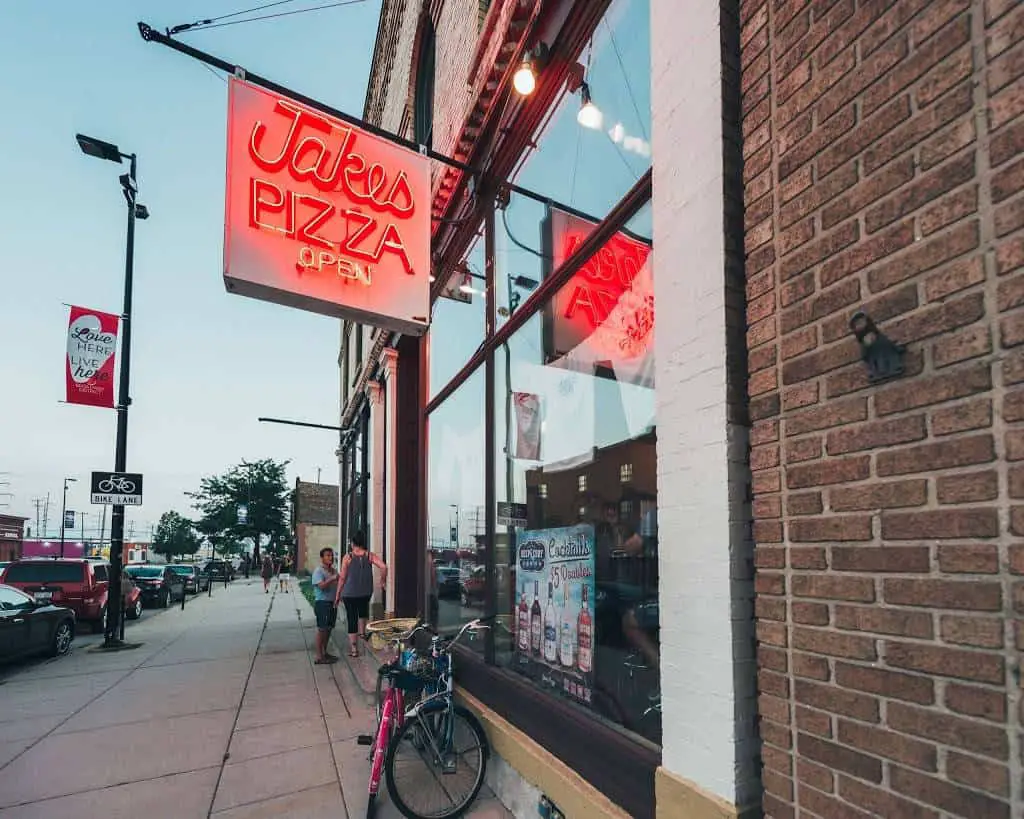 Address: 112 S Broadway, Green Bay, WI 54303
Phone Number: (920) 432-5253
Jake's Pizza has been around for a very long time – as long as three decades. Obviously, staying that long in business may not be possible unless you have a cult following.
Understandably, Jake spent 40 years on the East side serving Green bays with delectable pizzas. Now sisters Brook and Cara are proud to carry on the legacy on the West Side.
The shop prepares their dough, sauces, and sausage fresh daily for you to enjoy. Most enthusiasts love olive pizza.
However, these types of pizza can take a bit to be ready. The good news is that they're made fresh, which is well worth the wait. I love the fact that the place is nice with a cool vibe.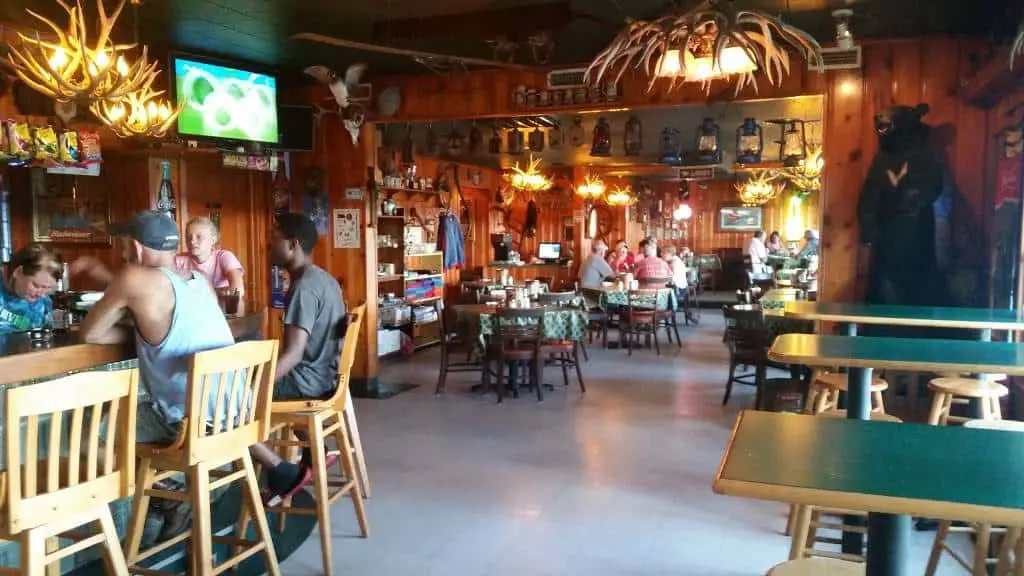 Address: 9660 Wisconsin 35, De Soto, WI 54624
Phone Number: (608) 648-2045
Great River Roadhouse deals in homemade pizza, broasted chicken, homemade ribs, and pasta dishes. Their pizza is not just delicious, but the sizes here are also gigantic.
At this pizza joint, a small pizza is more than enough for two adults. You can have this together with Italian sausage.
The ingredients are made fresh in their kitchen, and the vegetables are chopped daily. The thin crust pizza may go down with black olives, mushrooms, onions, pepper, and pepperoni.
One thing that may put you off, though, is the cheese. These guys aren't cheap with the cheese, but it's just suitable for those who can afford it. This family-oriented joint never disappoints.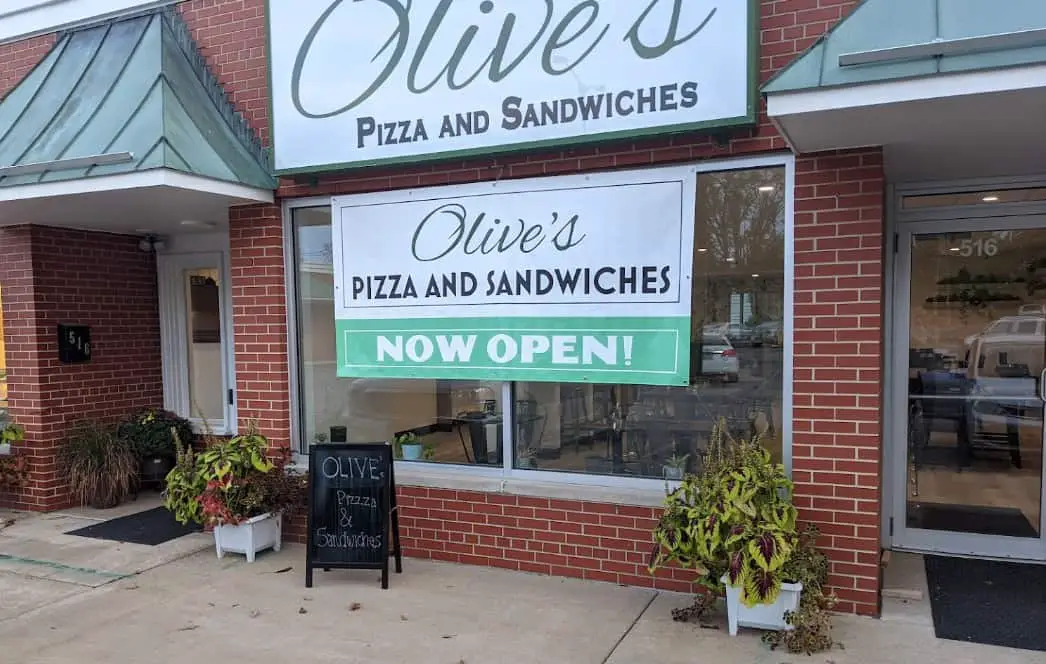 Address: 516 Greene Ave, Green Bay, WI 54301
Phone Number: (920) 492-0732
The restaurant is named after the owner's cat, Olive, and many menu items are named after other furry friends. The food is delicious and caters to all tastes such as traditional pepperoni pizza and Nellie Mac & Cheese pizza. Their stone deck oven creates perfectly crispy hand-tossed pizzas,
Along with the pizza,  Olive's also offers hot sub sandwiches and wings. These palatable meals are served in a clean and healthy environment.
When it comes to quality of service, Olive's is second to none. They've cultivated a culture of building strong personal relationships with their customers and employees.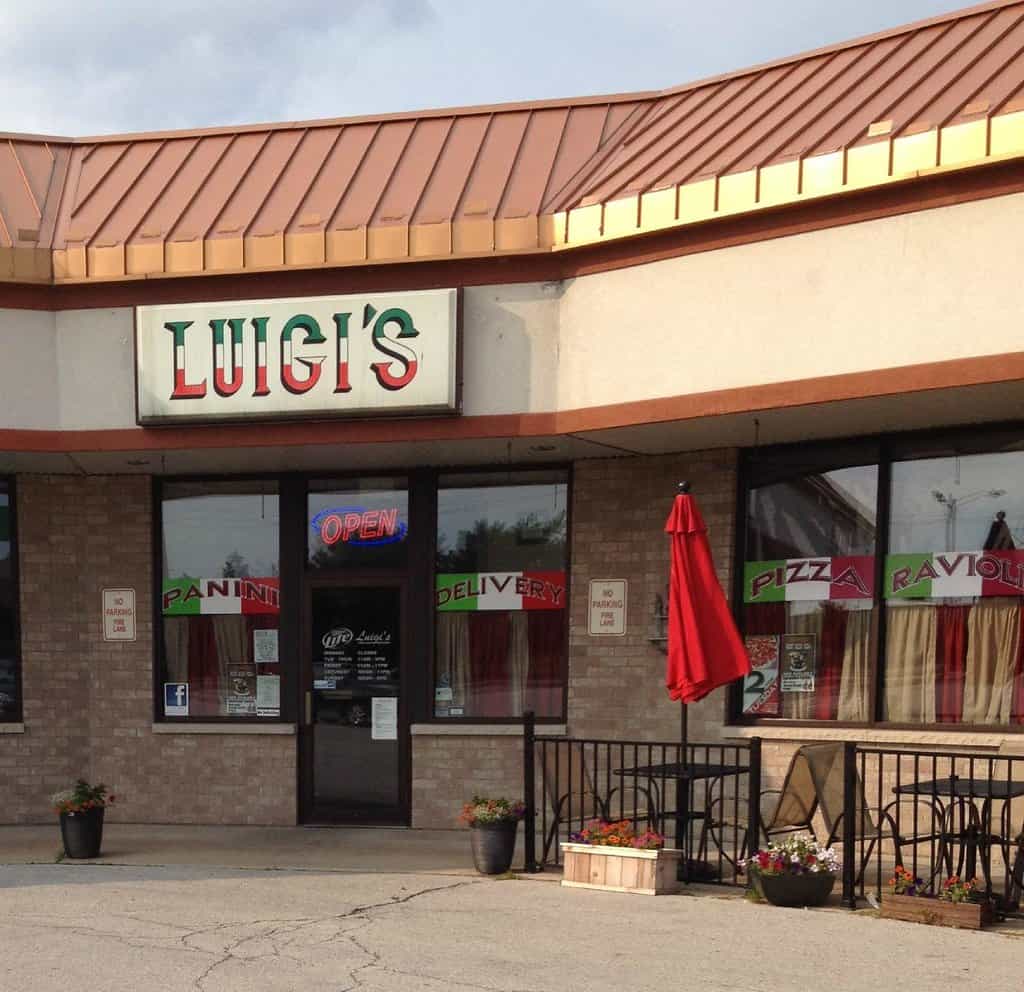 Address: 2733 Manitowoc Rd., Green Bay, WI 54311
Phone Number: (920) 468-4900
Luigi's Italian Bistro is definitely a must when in Green Bay. Their pizza is second to none, and they also have the best burgers out there. Their cheesy heaven deep dish pizzas are mouthwatering.
The family-owned pizza place serves pizza, pasta, and other Italian dishes in a rather casual setting. Services offered include dine-in, curbside pickup, and no-contact delivery.
Take a little time off your busy schedule, or even one evening, and join the folks at Luigi's in Kenosha. Their tastefully delicious pizza and friendly staff will blow you away.
Address: 4283 Co Hwy, Land O' Lakes, WI 54540
Phone Number: (715) 547-3700
My list of the best pizza places in Green Bay cannot be complete with TJ Grizzlies. Their pizza is always baked fresh to order. Plus, they have homemade pasta and hot and fresh sandwiches from the oven.
I love the fact that chefs in this local pizzeria make fresh dough daily and hand-rolled. And you have the liberty to create your own pizza to satisfy your cravings. There are several specialty pizzas at the T J Grizzlies.
One of these is the BBQ Chicken Pizza made with Sweet Baby Ray's barbeque sauce, real Wisconsin mozzarella, and grilled chicken breast. You'll never forget this one if you have a taste.
For the vegetarian in the family, T J Grizzlies has the best Veggie Pizza out there. This may be topped with mushrooms, green peppers, onions, and green and black olives. You might also want to try fresh and hot homemade soups rotating daily.
Final Words
As you can see, there is no shortage of incredible pizza places in Green Bay, Wisconsin. In addition to the 15 places listed above, Pizzeria Scotty, Pizzeria Uno, and Shamrock Pizza also make the best pies.
So, is there any pizza place that you've tried on this list? If yes, what was your experience? Please let us know in the comments section below.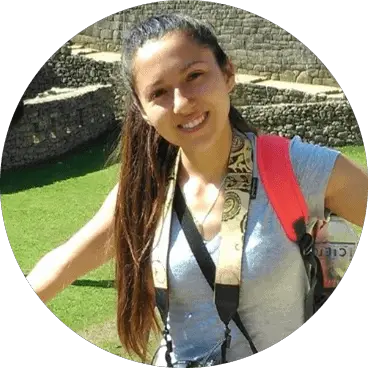 Kathryn's love for pizza started when she was still young. When she was young, she's been a picky eater–that's what her Mom used to say. The only food that she enjoyed and loved was pizza–until now! Her love for pizza turned into a passion!