Where is the best pizza in Salem, Oregon? Well, I took it upon myself to try out a variety of highly-rated pizza places in this capital city of Oregon.
I believe you already know that Salem, Oregon is an area filled with mouthwatering eateries. Even if you're not in the city, you'll still come across several foodie destinations nearby.
From the Willamette Valley's eminent farm-to-table food to internal cuisine, Salem has something for every palate.
Today, I'll dole out the best pizza places in Salem, Oregon. These are joints that are really doing a great job – going above and beyond, I'd say!
For example, most of them not only offer great pizza but also a tremendous dine-in setup with breathtaking ambiance, wheelchair services, gift cards, and so much more.
So, here are the best pizza places in Salem, Oregon.
Address: 500 Liberty St SE Ste. 150, Salem, OR 97301, USA
Phone: +1 503-447-3350
Basil & Board is an award-winning Italian pizzeria and wine café owned by Brian K. It serves brick-fired pizzas, handcrafted bruschetta, charcuterie, grilled paninis, fresh salads, and Italian-inspired desserts. These can be complemented with local wine, beer, or cocktail bearings.
I ordered a pizza topped with the Oregon salad, nuts, pears, Gorgonzola, and lovely greens. It's served in time and comes fresh and piping hot. I love that Basil & Board also lets you "build your own pie" for a price.
Ever experienced rooftop seating? Basil & Board is Salem's ONLY rooftop patio dining. Their rooftop is open right now for full-service and reservations. If you go to Basil & Board, be sure to sit on the rooftop; otherwise, you'll be missing out on a great view – and an electrifying dining experience!
Address: 1950 Lancaster Dr NE, Salem, OR 97301, USA
Phone: +1 503-990-7807
There are more than a dozen reasons why Salem residents have made Fiesta their Favorite. The pizza is excellent, and the prices are fantastic, to say the least. The crust is so perfect, and the Mexican pizza varieties are a tad different from American.
Apart from pizza, you can expand your horizons with delicious options like salads, sandwiches, calzones, and more. I love their Fiesta spicy sauce on a fresh veggie pizza. It's pretty spicy, but it comes through on the taste.
With unbeatable deals from Fiesta Pizza, you're good to try something delicious without burning a hole in your wallet. The pizzeria accepts cards, and there's a 5% off when you order online. Cool yeah?
Address: 1637 Hawthorne Ave NE, Salem, OR 97301, USA
Phone: +1 503-364-0128
Need a perfect combo of great pizza and a fun atmosphere? Stop by Pietro's Pizza in Salem, Oregon. My favorite pie is the Bacon Cheddar Melt, which has a crisp crust and bubbling cheese. Oh, man! This pizza is more than delicious.
At Pietro's, using fresh cheese and toppings is a must. And that's why this great restaurant has managed to please Salem families since 1957. Even better, Pietro's is the ideal spot for hosting birthday parties and celebrations.
Planning for your kid's birthday party? Pietro's boasts a kid-friendly atmosphere. Your child can play mini-golf and have the best time of their life. The best part is, you can sign up for their VIP Club and get a 5% off coupon and other gifts on your birthday.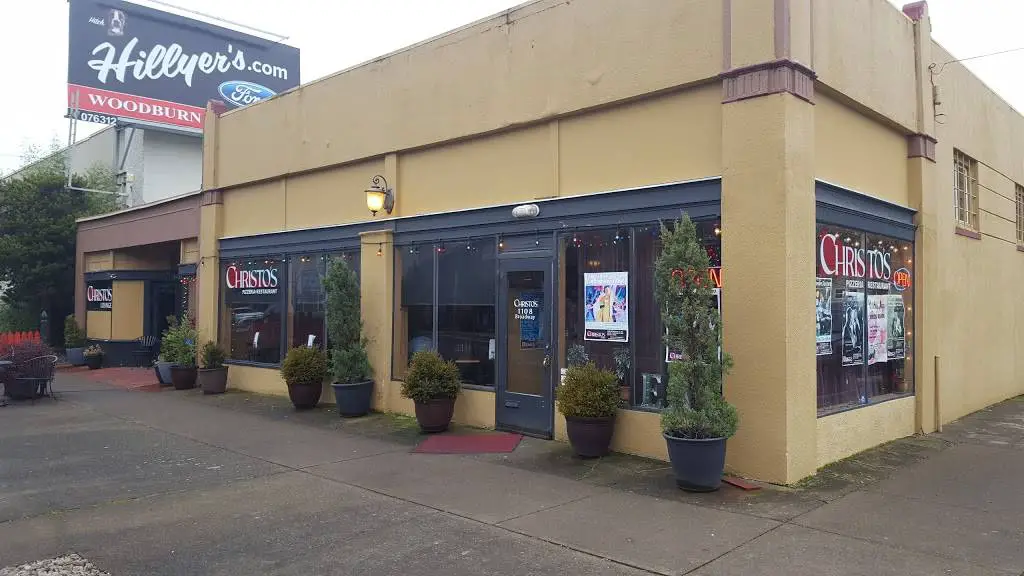 Address: 1108 Broadway St NE, Salem, OR 97301, USA
Phone: +1 503-371-2892
Christo's is a rustic pizzeria, restaurant, and lounge specializing in artisan pizza and Italian eats. Established in 1977, Christo's is unique in its own right, and perfectly imperfect, I'd say. Besides pizza, they serve entrees, burgers, pasta, and cocktails, and more – all of which draw inspiration from ancient Italian-American recipes.
This joint has been christened Salem's premier jazz lounge. They hold top-flight live jazz every Thursday and Saturday night, where they host some of the finest jazz, blues, funk, and soul in the Pacific Northwest – and even beyond borders!
To top it up, Christo's has the best workers out there. They're super nice and friendly. Plus, Christo's interior looks lovely. You'll love the ambiance. If you have a date Thursday or Saturday night and want live music, you have to settle for Christo's.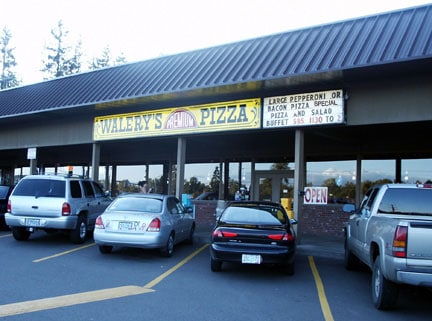 Address: 1555 Edgewater St NW, Salem, OR 970304, USA
Phone: +1 503-362-6858
This is another popular place in Salem, Oregon. Sure, it's more expensive than many other local pizza restaurants, but the quality is much higher. They never skimp on toppings, either.
I ordered their veggie pizza, which is heavy on the mushrooms. It has a crisp cracker crust, and the pizzeria doesn't skimp on toppings. The best part of the pizza is the pepperoni – it's very flavorful, spicy, and curled up like a cup of yum!
Walery's dining room is now open. However, tables have been limited to six people per table to curb the spread of the Corona Virus. The good news is, Walery's is open seven days a week, from 11 AM to 8 PM.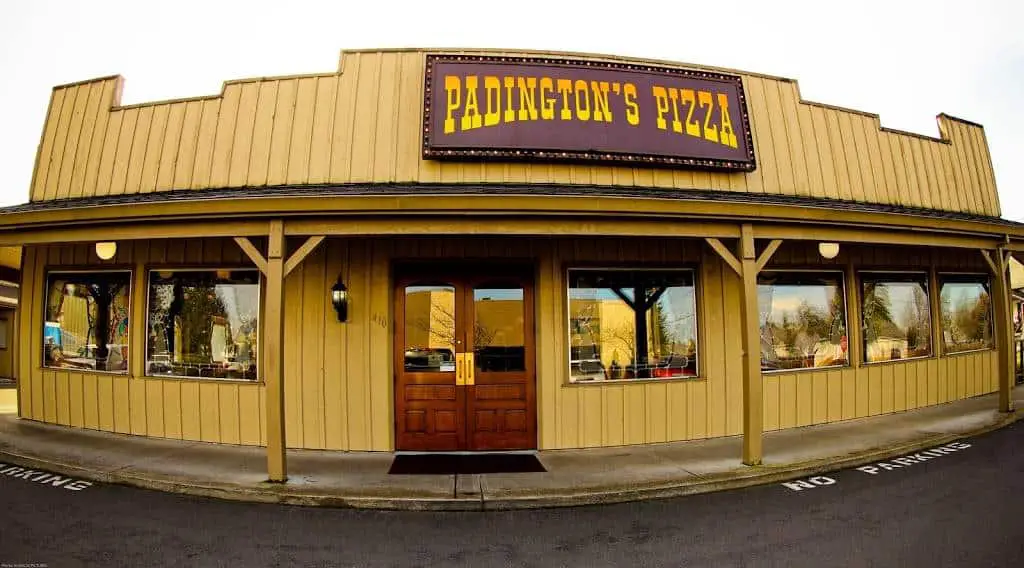 Address: 410 Pine St NE, Salem, OR 97301, USA
Phone: +1 503-378-0345
Established on Pine Street in 1978, Padington's Pizza has stood the test of time. Readers of the Statesman Journal have voted it as Salem's best pizza. This pizza parlor treats each customer with fairness, dignity, and respect.
And their pizza is hot and tasty. Talking of pizza, Padington's sources the highest quality and freshest ingredients for their pie. To ensure the finest quality, each of their pies is made to order. Perhaps the best part of their pizza is the crust. It's light, crisp, and mouthwatering.
This pizza parlor serves pies in a warm, friendly, and seductive environment. They have high-definition TVs showing everything from sporting events to classic movies and everything in between. And guess what; they offer a 10% discount for customers aged 62 and older for all pizza purchases, upon request!
Address: 102 Liberty St NE Suite 100, Salem, OR 97301, USA
Phone: +1 503-339-7928
Ritter's is the place where the family and community gather to enjoy foods and drinks in a welcoming casual atmosphere. Stop by Ritter's and indulge in their brick oven pizzas, gourmets, sandwiches, salads, and others. Ice cream and craft cocktails are also available.
I tried both the veggie sandwich and the vegan burger. Both are so luscious, and you can order them both with fries. You'll appreciate the fact that their pizzas are quite large for the price.
Ostensibly, the love for food, family, and community is the pillar of Ritter's Housemade Foods. They take pride in sourcing local, seasonal, and organic ingredients to prepare their housemade recipes. Plus, the restaurant now features takeout, seating, street parking, wheelchair, among other incredible services.
Address: 5399 Commercial St SE, Salem, OR 97306
Phone: +1 503-967-6092
There is no better pizza here in Salem for the price than this place. Pizza Now features $5 lunch pizzas, way better than other chains right up the road. And their specialty pizzas are to die for!
I had their taco pizza, and I literally killed it. Actually, this is Pizza Now's most famous pizza. I also tried the crumbled Doritos on the taco pizza. Although the taste was a bit off, at least for me, I ate them anyway.
Another of their top sellers is the Meat Market, loaded with 6 meaty toppings at just $15. In general, Pizza now features a mishmash of yummy ingredients, generous quantities, great taste, and terrific price. Their deliveries are consistently swift, and the drivers are likable.
Address: 4815 Commercial St SE, Salem, OR 97306
Phone: +1 503-586-0093
Owners Samuel Wibowo and Michael Sublett opened the first Odd Moe's in 1999 in McMinnville, Oregon. Since then, they've opened a total of four locations while maintaining the same philosophy: Keep the people happy and full.
This locally-owned and operated eatery serves pizza, wings, dessert, salad, and more. Their best pizza boasts great thickness and taste. I tried their x-large all meat pizza topped with fresh tomatoes and pineapples. The toppings were fresh and of high quality – and it was delectable!
The only disappointment I have with Odd Moe's is that they don't offer Parmesan, which I find to be a non-starter. Nonetheless, it beats Pizza Hut and Domino's. Plus, you get a free 2-liter soda when you carry it out.
Address: 1095 Commercial St SE, Salem, OR 97302, USA
Phone: +1 503-363-7369
Since 1986, Straight From New York Pizza has been serving New York-style pizza the old-fashioned way. They handcraft their pies from the finest ingredients. Moreover, their recipes and techniques are native to New York.
There is absolutely no reason not to visit this parlor. Pies are available by the slice or by the whole pie, which is convenient because you don't have to commit to a whole pie. While their pies look large, the crust is actually thin, so you're not filling up on the bread.
I recommend ordering a cheese slice hot and have it right away when the crust is crunchy. Heck! Its deliciousness is something else. Anyways, I know there are other alternatives, but nothing quenches the nostalgic thirst for authentic NY-style pies than this location.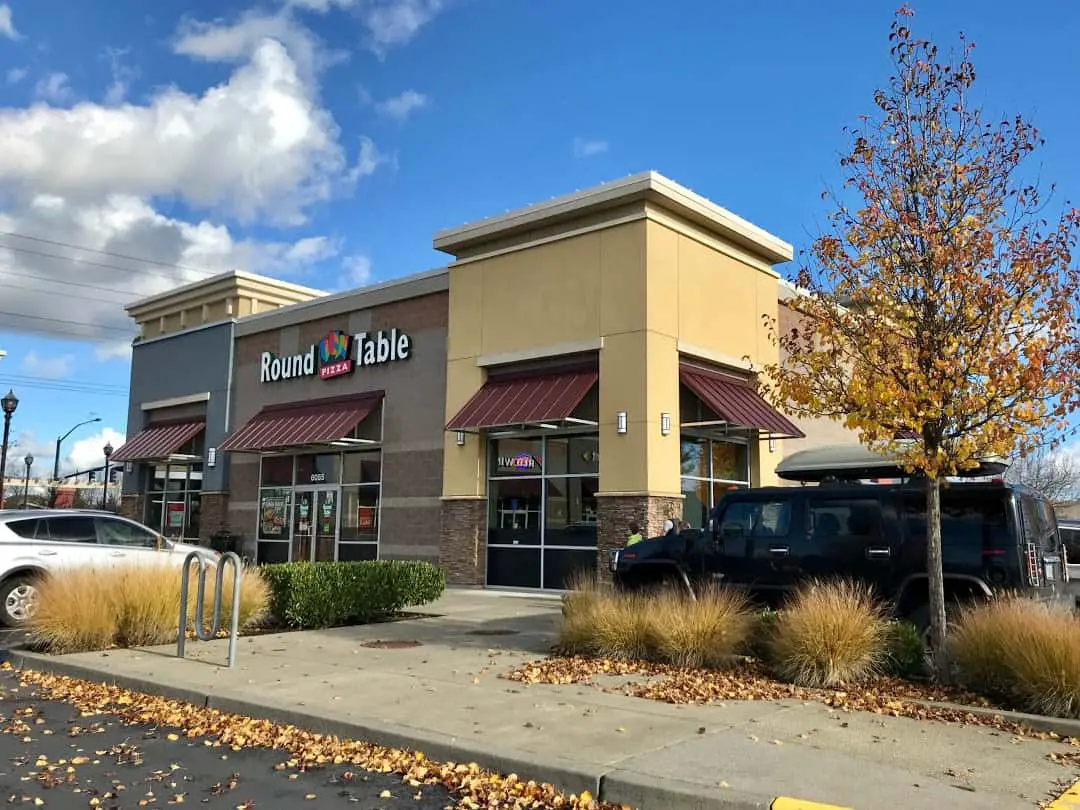 Address: 6055 Ulali Drive, NE 201, Keizer, OR 97303, USA
Phone: +1 503-393-2150
Round Table Pizza has maintained consistency ever since it opened its doors a few decades ago. The chain serves pizzas with a variety of toppings and sauces in a simple but attractive space.
I ordered their Original Montague's All Meat Marvel Pizza with shrimp and bacon. I also requested my server to have some anchovies in a cup and not on the pizza. Well, it was delivered just as I had asked for – and I couldn't be happier.
My only concern is that their meals cost an arm and a leg, especially if you order the top-of-the-line entrees. The good thing is that they occasionally offer specials and coupons to offset the exorbitant prices.
Address: 1216 Wallace Rd NW, Salem, OR 97304, USA
Phone: +1 503-399-8784
Figaro's is a simple, counter-serve chain that lets you build your own specialty pizza. You can also make your own gluten-free crust with your choice of toppings.
Calzones are a must-try in this joint. They're amazingly yummy and more than enough for 2-3 adults to share.
Due to the COVID-19 pandemic, Figaro's Pizza has temporarily stopped the dine-in service option. However, the pizza place still offers no-contact delivery and curbside pickup.
Address: 1230 State St, Salem, OR 97301, USA
Phone: +1 503-385-8625
Founded in 2015, Shotski's may be a new restaurant in town, but its charming décor and friendly staff cannot be underestimated. Notably, this place is synonymous with great pizza, live music, and awesome bartenders.
This is a locally-owned restaurant specializing in REAL wood-fired pizza, calzones, and fresh pita pockets. I stopped in for pizza and nachos. The nachos had fresh jalapenos, chips, and nacho cheese sauce. And it came nicely warmed.
As for the pizza, it was really tasty, just like you'd expect of wood-fired pizza. I loved how welcoming the bartenders were…they made me feel like I was home away from home.
Address: 2205 Lancaster Dr NE, Salem, OR 97305, USA
Phone:  +1 503-399-0915
Izzy's Pizza is an outpost of a regional chain serving all-you-can-eat pizza, salad, and dessert bars. You'll also find delicious fried chicken, mash potatoes, and veggies.
Everything at Izzy's is prepared to the utmost perfection. You can order any pizza you want when you want it. Furthermore, you get precisely what you pay for.
This location has friendly and courteous staff. Not only is it clean and well kept up, but the atmosphere is also heavenly. I bet you'll love this place, no matter how picky you might be.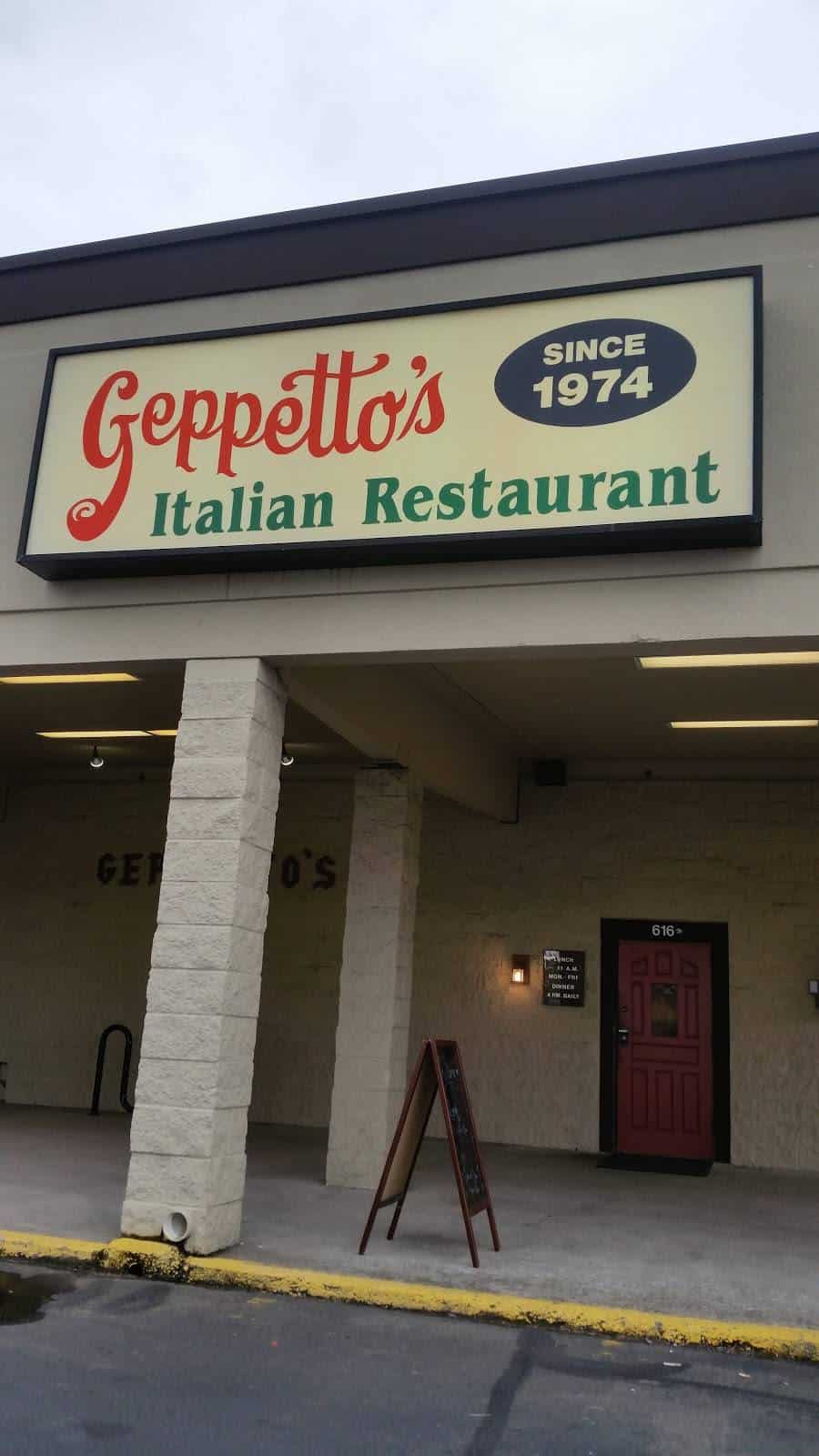 Address:  616 Lancaster Dr NE, Salem, OR 97301, USA
Phone: +1 503-378-1271
Geppetto's Italian Restaurant & Bar has been serving the delicious flavors of Italy since 1974. While the atmosphere might not be the most impressive for a date night, it has a pretty pleasant aroma that's inviting.
Their excellent Italian pizza has a thin crust and a nice balance of sauce to ingredients. With the cheese on top, the pizza is wonderfully tasty, with crispy crust underneath. Geppetto's Italian Restaurant & Bar also offers genuine Chicago-style Pizza as well as calzones and strombolis.
Whether you need a thin crust, thick crust, deep dish, or stuffed, this is the place to be. What's more, they now offer sit-down dining, takeout, and delivery services (including beer and wine). Catering services are available, too!
Conclusion
I have to admit that I'm one of the pickiest people when it comes to the best pizza. For that reason, you can rest assured the above 15 best pizza places in Salem, Oregon, are a cut above the rest.
The moment you enter any of these joints, you'll be treated to a warm, inviting atmosphere and polite, attentive servers. You'll also find some of the delicious pies to cure your desperate cravings for pizza.
Now, go ahead and try one of these best pizza places in Salem, Oregon. Also, we believe that sharing is caring. So, don't forget to let us know your experience in the comments section below.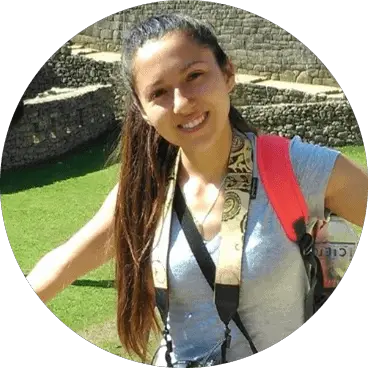 Kathryn's love for pizza started when she was still young. When she was young, she's been a picky eater–that's what her Mom used to say. The only food that she enjoyed and loved was pizza–until now! Her love for pizza turned into a passion!