Pizza has become a worldwide passion and finding good pizza places, almost a science. But as pizza fans, we know that sometimes we do not get just what we are looking, and end up eating something that our exquisite palates do not take as good quality.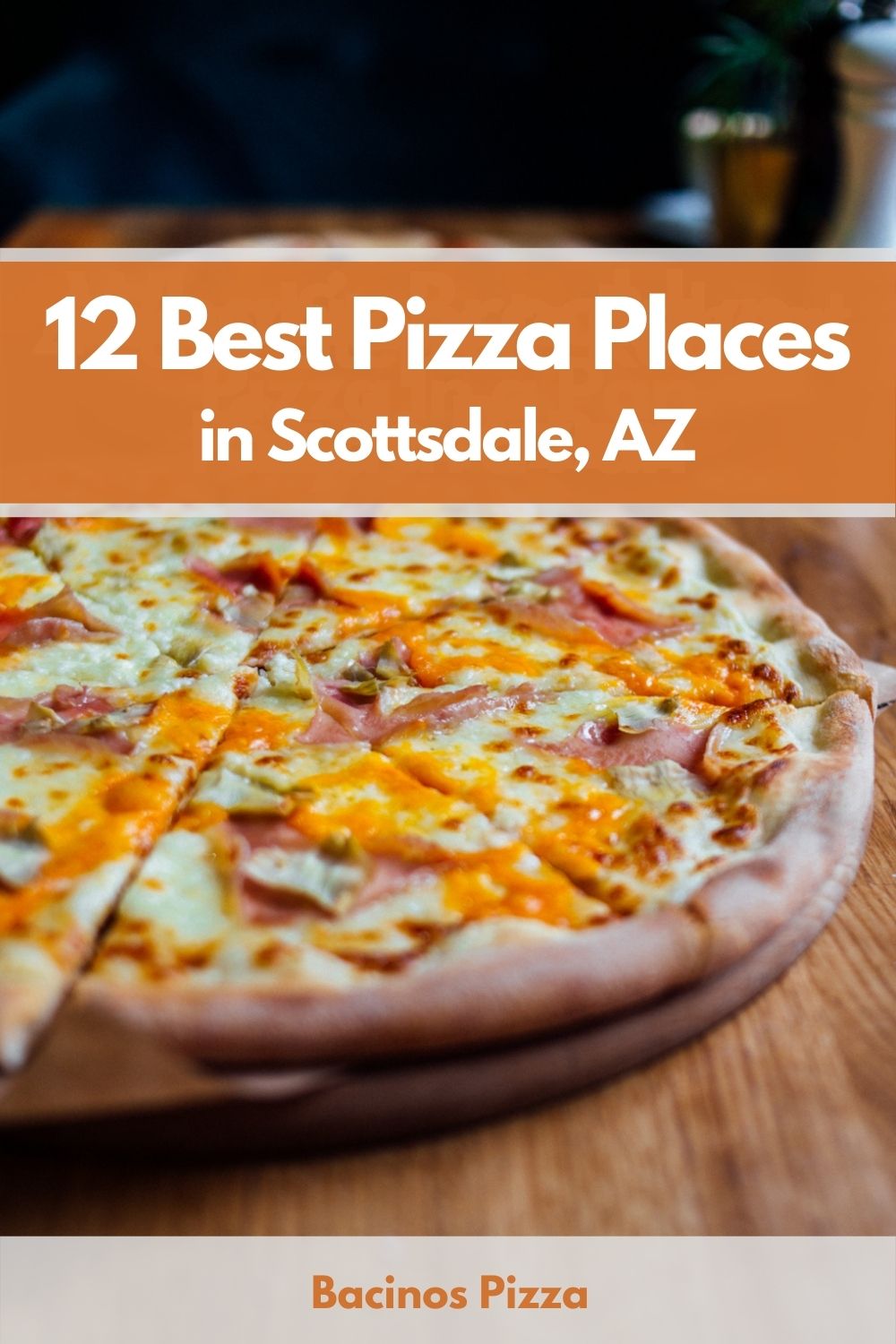 To help you out, we have done some research and found the best places to eat pizza in Arizona. So, if you are visiting the city, and are craving a great pizza meal, check our list of the best 12 pizza places in Scottsdale, AZ.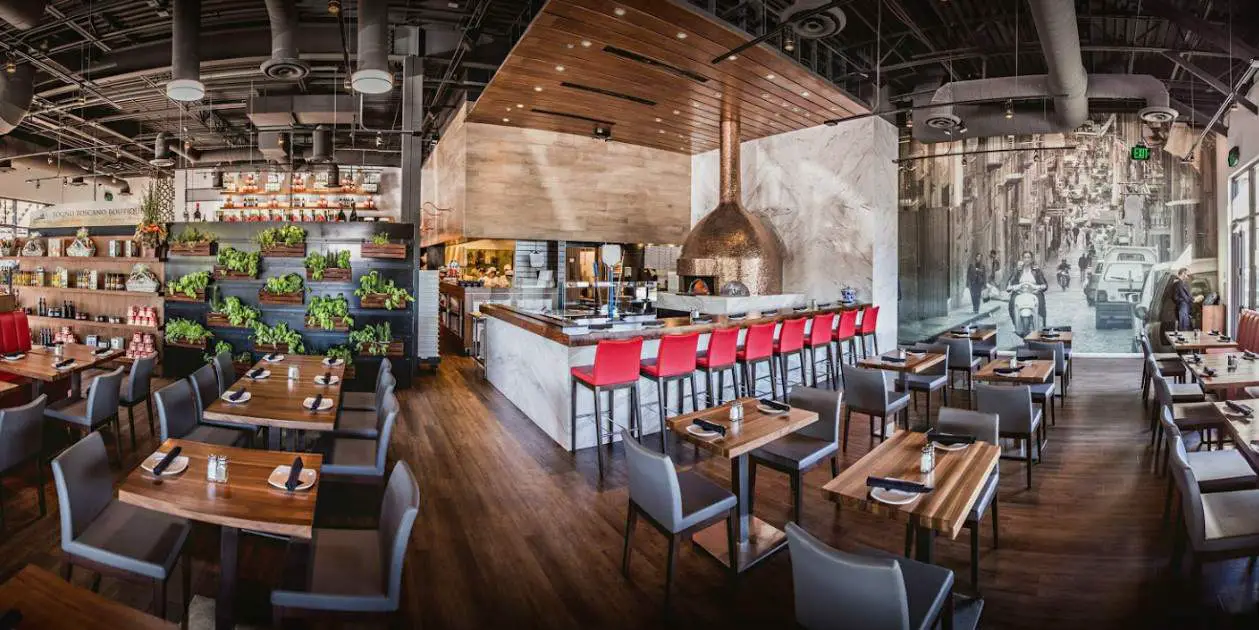 Address: 8977 N Scottsdale Rd #504, Scottsdale, AZ
Phone: (480) 998-1366
Google Rating: 4.5/5
TripAdvisor Rating: 4.5/5
Yelp Rating: 4/5
Some places claim to be of Italian origin. Pomo Pizzeria delivers authentic Italian cuisine. Applying the same methods practiced in southern Italy for hundreds of years, they bring the Mediterranean country to Scottsdale, AZ.
With a unique handcrafted pizza, this pizza place offers a pizza Napoletana with a taste that will linger in your mouth and memory for a long time.
Their delivery times are quite short since their methods require a 60-90-second oven cooking. This provides a 3mm thick crust with a soft center and blistered surface.
Try their Pomo Specialty Pizza. It includes sausage, onion, and mushroom. Otherwise, you can go for their thinner Northern Italy-style pizza.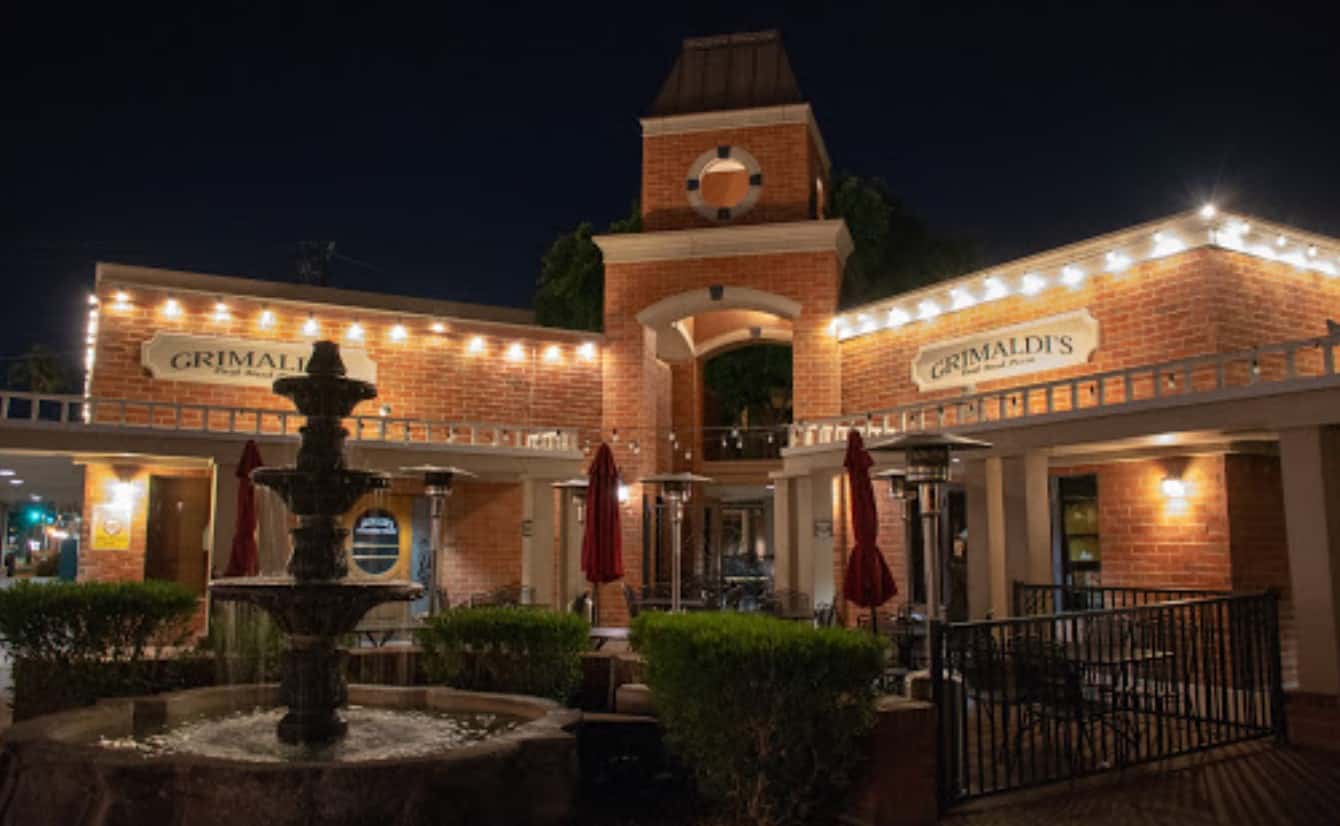 Address: 4000 N Scottsdale Rd, Scottsdale, AZ
Phone: (480) 994-1100
Google Rating: 4.4/5
TripAdvisor Rating: 4/5
Yelp Rating: 3.5/5
Is there any better couple than good pizza and an ice-cold draft beer? At Grimaldi's, they are well aware of that, and they have become famous for their wide variety of both.
Located in historic Old Town Scottsdale, this pizzeria is a great place both for tourists and locals. Choose among their full-service bar, their outdoor patios, or enjoy watching their chefs make pizza.
Their fresh products are a certain guarantee of a great flavor, and service is one-of-a-kind. A great place to visit while in the city.
Try any of their coal brick-oven pizzas and fall in love with this place. Our suggestion? The Don, topped with Italian sausage, meatballs, and pepperoni.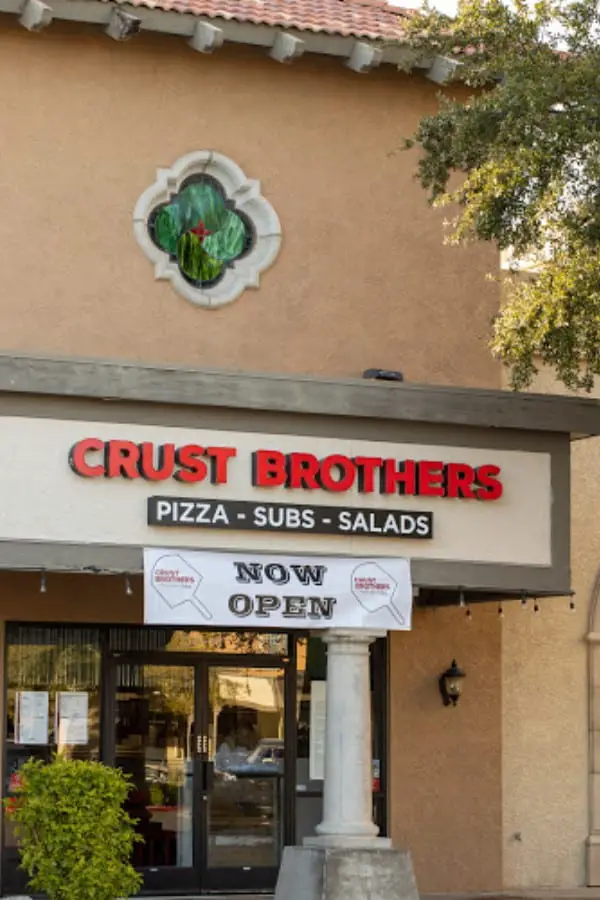 Address: 7342 E Shea Blvd Suite 111, Scottsdale, AZ
Phone: (480) 525-5949
Google Rating: 4.9/5
TripAdvisor Rating: 5/5
Yelp Rating: 5/5
Looking for great, homemade Midwest-style pizza? Crust Brothers is the answer! With a background story filled with cooking experience, nothing less than high-quality pizza can be expected for a result.
This pizzeria knows what you like, and what is even better, likes it as well! Their staff favorite pizzas are top-of-the-notch creations. Try any of them, as Cory's creation, or Dori's favorite.
Their specialty pizzas set a high standard too. Fresh toppings and the perfect combination of ingredients to enjoy a remarkable meal.
While you wait, and even while you eat too, choose among their draft beer selection. A great way to spend an evening with family or friends!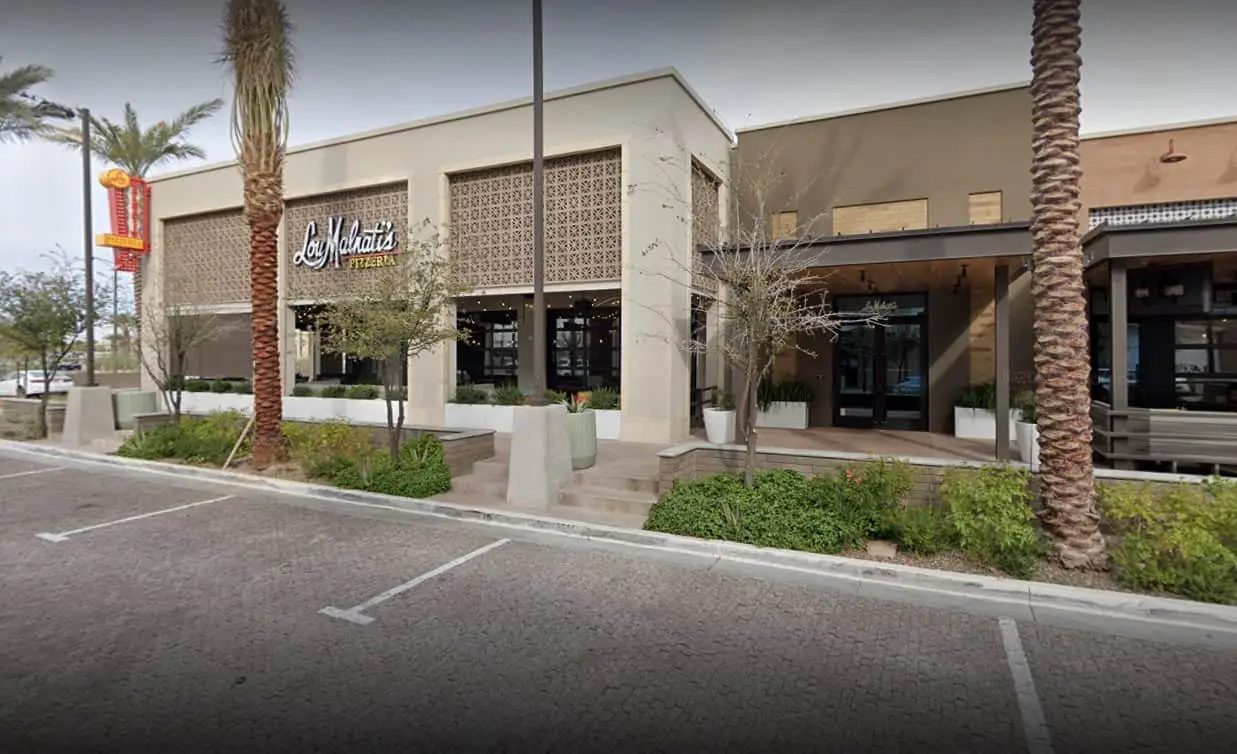 Address: 17787 N Scottsdale Rd, Scottsdale, AZ
Phone: (480) 681-3400
Google Rating: 4.5/5
TripAdvisor Rating: 4.5/5
Yelp Rating: 4/5
Lou Malnati's Pizzeria has taken more than 45 years in the pizza business in Chicago to Scottsdale, AZ. A quality guarantee whatever the order. Full-service restaurant and bar, carryout, or delivery. Let Lou take care of the rest.
Their legendary Chicago-style pizza is assured by shipping their mozzarella cheese from the same place. Even the water they use for their dough is shipped from their homeland.
Whether you prefer deep dish or thin crust, this pizzeria has it done for you. Go for their spinach and mushrooms special, The "Lou", and you will never regret it.
Lou Malnati's Pizzeria is open seven days a week both for lunch and dinner times.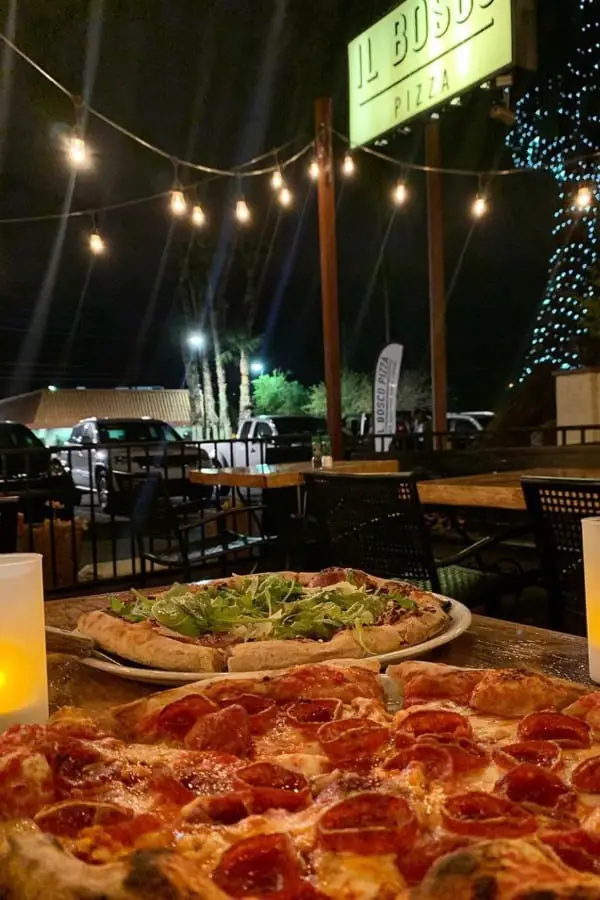 Address: 7120 E Becker Ln, Scottsdale, AZ
Phone: (480) 335-8680
Google Rating: 4.7/5
TripAdvisor Rating: 4.5/5
Yelp Rating: 4.5/5
The #1 dining restaurant in Scottsdale, according to TSG (The Scout Guide), IL Bosco Pizza brings good food and a great atmosphere for a supreme pizza experience. Also voted Scottsdale's Finest Pizzeria, enough proof they know what they are doing.
With natural and fresh ingredients, their pizzas are hand-made in an open kitchen and topped with imported cheese, homemade sauces, and the best meats and vegetables.
As you wait for your pizza to be delivered, you can enjoy one of their famous and tasty appetizers, such as vegetables with burrata cheese, or a Caprese salad.
Their Divina pizza is a must-try. Share it with friends or family while you also enjoy one of their crafted cocktails or tap beer. An excellent combination, at an excellent place.
Address: 14884 N Pima Rd, Scottsdale, AZ
Phone: (480) 451-6973
Google Rating: 4.4/5
TripAdvisor Rating: 4/5
Yelp Rating: 4/5
Cooked in stone ovens, NYPD Pizza brings New York-style pizza to Scottsdale, AZ. If you are a fan of gooey cheese and loaded toppings, this pizzeria is the right one for you.
With famous favorites, such as "The Big Kahuna", "Joey's Favorite" and "Mott Street Meat Lover", this pizza place ensures the same quality and flavor you would get in New York City.
They have up to six different sizes to choose from, so it is a great place to go either by yourself for a quick grab-and-eat, or with large family or friend groups. Their full Sicilian size feeds up to 6 guests!
After a great meal, why not enjoy a great dessert? Of course, if there is still any room for it! Their San Gennaro Zeppolis is a perfect way to round up a nice pizza evening.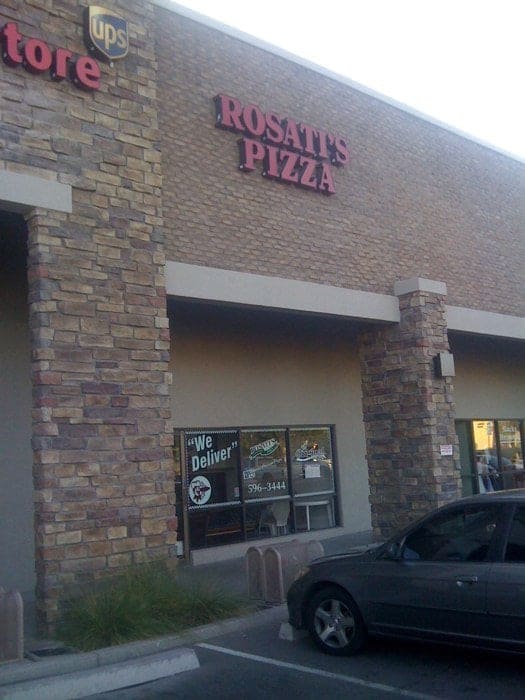 Address: 7119 E Shea Blvd #108 Ste 108, Scottsdale, AZ
Phone: (480) 596-3444
Google Rating: 4.5/5
TripAdvisor Rating: 3.5/5
Yelp Rating: 3.5/5
Rosati's is a soon-to-be pizzeria chain that still offers the service and quality of a local place. Attentive and hard-working staff bring you not only a tasty pie but also a warm welcoming smile to your table.
From the beginning of times, they have worked under Saverio "Sam" Rosati's motto of "Give the people what they want". And they do so nowadays, years after Sam's retirement.
With brief waiting times, your order is ready within minutes for you to enjoy. Dine-in, order for pickup, or go for their delivery service and enjoy a great meal, even from the fridge the day after!
Rosati's is open seven days a week, both for lunch and dinner times. Always ready for you to come in!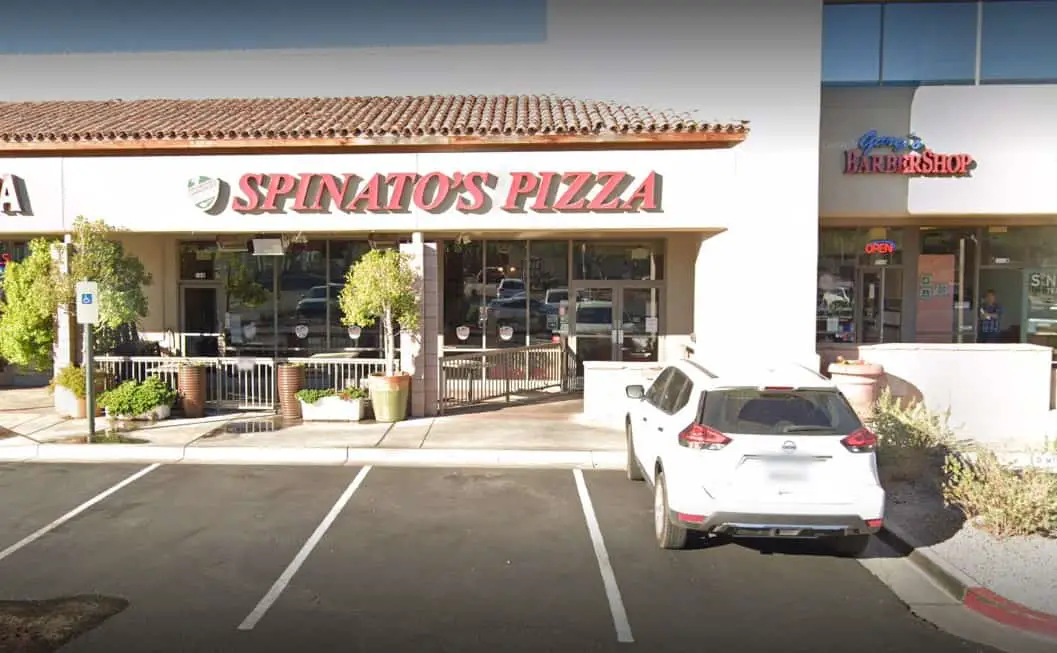 Address: 11108 N Frank Lloyd Wright Blvd #118, Scottsdale, AZ
Phone: (480) 391-2347
Google Rating: 4.4/5
TripAdvisor Rating: 4/5
Yelp Rating: 4/5
Family-owned businesses are a certain success when it comes to pizza. Recipes and cooking methods that have come down from years ago are brought to your table at Spinato's pizzeria.
As a big plus to their one-of-a-kind Chicago-style pizza, they claim – and do – to treat every customer as a guest, and as part of their family. Feel home even when you are a foreigner to the city.
Build your pizza. Pick from four available sizes, thin or Sicilian crust – or go nuts with their calzone style -, select from five different sauces, and decide which of their over 15 possible toppings you want to try.
But if you prefer to go with their suggestions, you can also choose from their specialty pizzas. Try their Mamma's Signature, or their Super Six. Two great choices when visiting Scottsdale, AZ.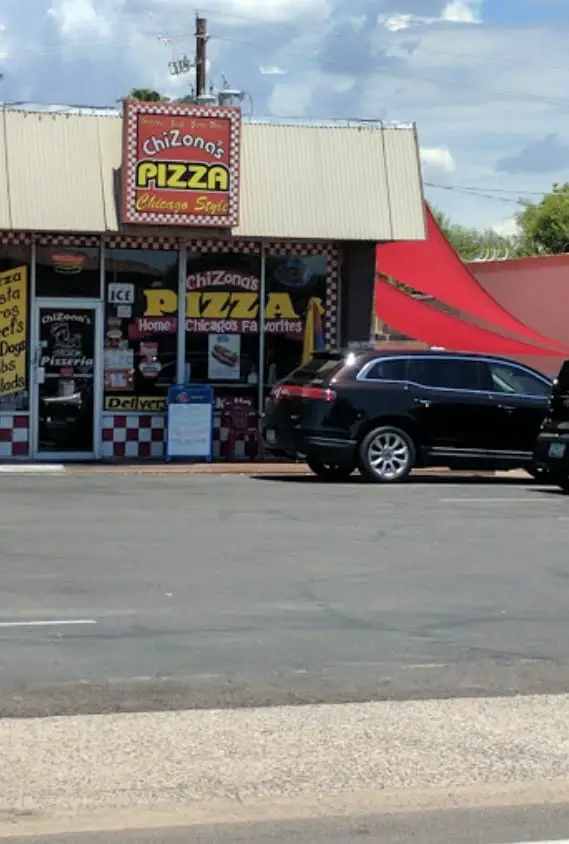 Address: 8418 E McDonald Dr, Scottsdale, AZ
Phone: (480) 596-9797
Google Rating: 4.2/5
TripAdvisor Rating: 3.5/5
Yelp Rating: 3.5/5
Nice food, great attention, and fast deliveries. All these requirements take you to the same destination: Chizona's. Oh, you want more than that? All of them are at a very accessible price.
Freshly prepared pizzas with premium ingredients ensure their great taste and quality. Whether it is for pickup – no line, by the way – or delivery, this pizzeria will always have customer satisfaction as a priority.
Choose from four possible sizes, and decide the type of crust: Chicago-style, or thick crust. Add whatever toppings you want, no limit whatsoever, and just sit and wait for your meal to arrive. Chizona's is as simple as that.
This pizza place is open seven days a week for both lunch and dinner times, so they can respond to your pizza craving any day, any time!
Address: 6922 E Main St, Scottsdale, AZ
Phone: (480) 946-0542
Google Rating: 4.7/5
TripAdvisor Rating: 4.5/5
Yelp Rating: 4.5/5
Wood-fired pizza, Arizona craft beer. Nothing can go wrong in Craft 64 pizzeria if those two are present. A great place to enjoy a complete meal when visiting Scottsdale, AZ.
But if you are not into beer, you can also accompany your tasty pizza with either wine or their handcrafted cocktails. No table is left unturned in this pizzeria!
At Craft 64 they are proud to announce that their ingredients are farm-fresh and organic. They support local farmers by buying directly from them. Their beverages are also from local breweries and wineries, so variety and quality are certain.
So, go for a classic Margherita, or try their Smokehouse pizza, and enjoy a handmade crust along with one of their 42 beer varieties. You will certainly want to come back to try a different one of each!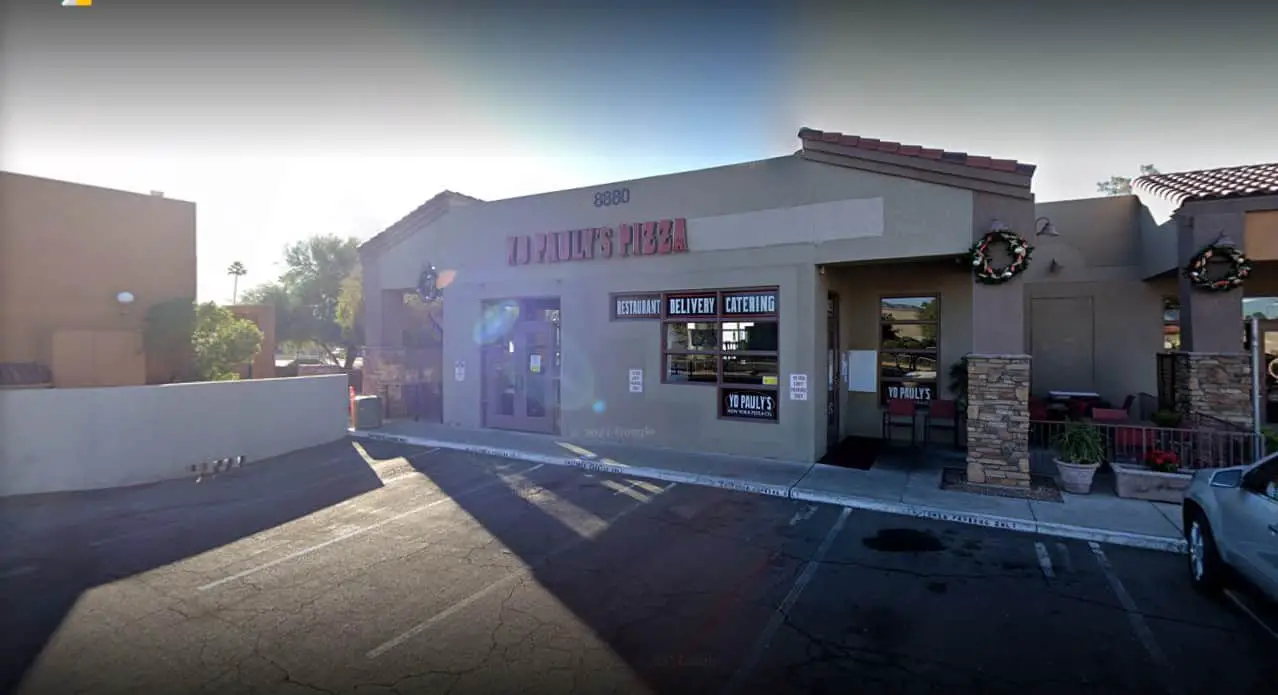 Address: 8880 E Vía Linda #200, Scottsdale, AZ
Phone: (480) 451-4400
Google Rating: 4.7/5
TripAdvisor Rating: N/R
Yelp Rating: 4.5/5
Craving a New York-style pizza while in Scottsdale, AZ? Yo Pauly's brings it to you! Just ask for it, and receive it within minutes. Go for delivery or pickup, or even dine-in. That is completely up to you. Let them take care of your meal.
This pizzeria knows how New Yorkers like their pizza, and they also know you like receiving gifts. With great discounts and promotions, you will protect your wallet at the same time you enjoy a unique pie.
Go for a "Madison Square Garden" pizza with tomatoes, green peppers, onion, lots of mozzarella cheese, and mushrooms. Definitely a must-try!
Yo Pauly's is open Monday through Saturday for both lunch and dinner times, and on Sundays for a late evening meal and dinner. Order online and sign up for savings!
Address: 23623 N Scottsdale Rd #4, Scottsdale, AZ
Phone: (480) 502-1111
Google Rating: 4.4/5
TripAdvisor Rating: 4/5
Yelp Rating: 3.5/5
Lorenzo's is the perfect combination of authentic Italian cuisine and New York-style pizza. A great option whenever you go to Scottsdale, AZ. Their recipes are original from first-generation Sicilians who came from New York to Arizona.
Mentioned in over five state magazines, their gourmet pizzas have been said to be of the finest in the city. But, leaving critics aside for a minute, the best way to prove it yourself is by stepping into their restaurant.
All of their pizzas are made from scratch every day, and one of the place's favorites is their Lorenzo's Special. A combination of pepperoni, sausage, meatball, mushrooms, and peppers. All of them combined with tasty mozzarella cheese.
And as every authentic Italian cuisine should have, their desserts are also worth trying. Finish a great meal with a Nutella Pizza. Don't you dare miss out on that!
Conclusion
Scottsdale, AZ brings New York, Chicago, and Italy to your table without leaving the city. The Italian influence has been maintained so well for so many generations, you can tell when you are trying a traditional family recipe.
Go with a craft beer, wine, or cocktail. Whatever the choice, any of these pizzerias will have it for you. Ask for an appetizer while you wait for your order to come, or round it up with an Italian dessert – or why not both?
If you have tried any of these pizza places while in Scottsdale, AZ, or you feel any other pizza place should be added, tell us by commenting! Share your thoughts with the community. Let's make it grow every day and help other pizza fans around the globe!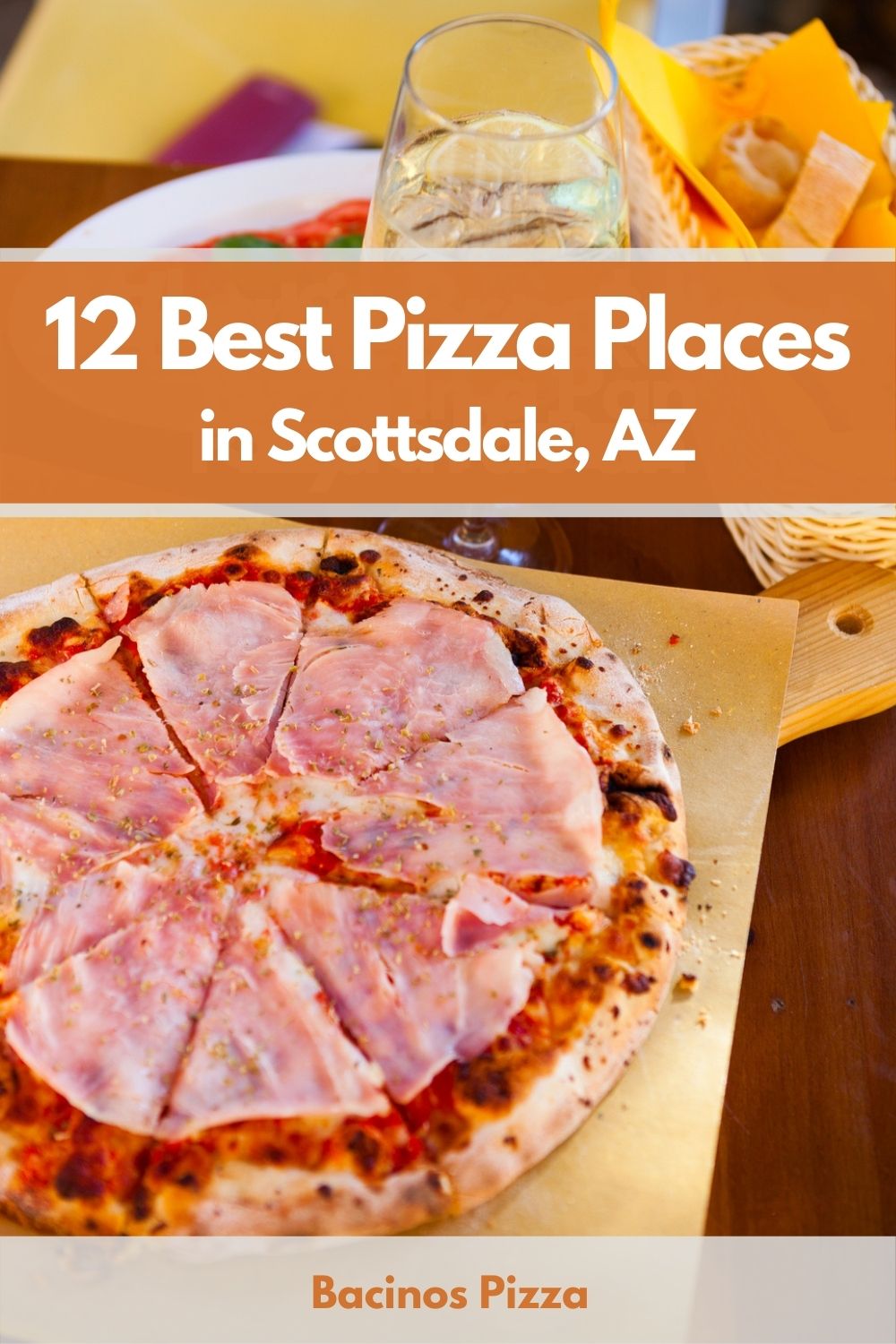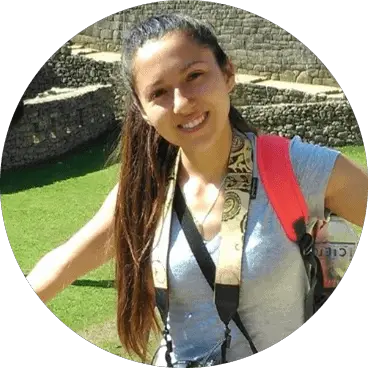 Kathryn's love for pizza started when she was still young. When she was young, she's been a picky eater–that's what her Mom used to say. The only food that she enjoyed and loved was pizza–until now! Her love for pizza turned into a passion!