Undoubtedly, pizza is one of the most loved foods worldwide! Why wouldn't it be? The varieties are endless, and it is easily sharable, making it a go-to food choice for parties and gatherings.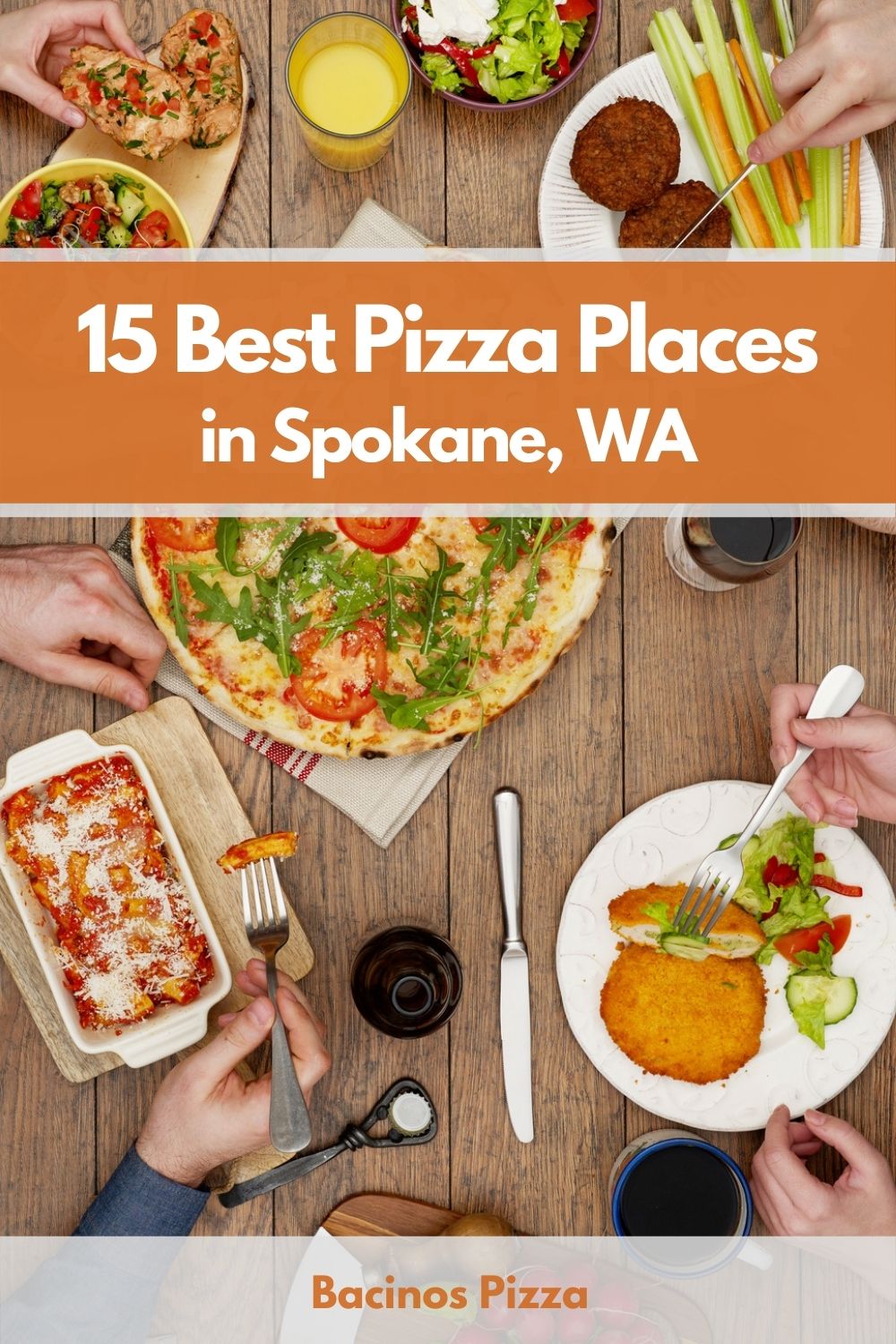 Despite being invented in Italy, American culture has nurtured and developed pizza like its own. Wherever we go, we're sure to encounter plenty of to-die-for pizzerias in America. Spokane is no different!
These are some of the best pizza places in Spokane. Thick crust? Thin crust? Vegan? Whatever your preferences are, these places will cater to your needs!
Often known for their great selection of wines, craft beers, and ciders, The Flying Goat is also famous as one of the best restaurants in Spokane that serves Neapolitan-style artisan charred pies.
Opened in 2010 as a neighborhood craft beer bar and casual eatery, today, this place is one of Spokane's must-visit eateries. Every pizza is firstly hand-stretched and then topped with flavorful homemade sauces, followed by plenty of fresh cheese and toppings.
As this restaurant is often busy, you might have to wait a bit for a table. But trust us when we say this – The Flying Goat's pizzas and craft beers are totally worth the wait!
Address: 3318 West Northwest Boulevard, Spokane, WA 99205, United States
Contact: +1 509- 327-8277
Who here love thin-crust pizzas? If you do, David's pizza is your place! The restaurant is vintage-themed, and the servers and staff members are friendly and courteous. Great food, excellent service, ambient environment, and welcoming staff! What more can you ask for?
At David's pizza, they are generous with the veggies and toppings, and the cheese to sauce ratio is just right! Not only are they famous for their pies, but their calzones and stromboli are fantastic as well!
David's pizza also offers gluten-free pizzas, and needless to say, their gluten-free pizzas are mouth-watering as well!
Address: 803 W Mallon Ave, Spokane, WA 99201, United States
Contact: +1 509-483-7460
Crispy thin cracker-like crusts and a perfect combination of fresh toppings of Selkirk Pizza gives you that wholesome flavor-burst in your mouth. Besides pizza, Selkirk Pizza & Tap House is also famous as a salad bar. Likewise, many rave that their wings are to die for!
At Selkirk, they fetch their ingredients fresh and locally-grown, as well as hand-craft their dough daily to evoke local flavors and the unique Northwestern ambience.
Needless to say, their pizzas are of premium quality. Likewise, Selkirk Pizza & Tap House also has a fabulous selection of beer and wines.
Address: 12424 N Division St, Spokane, WA 99218, United States
Contact: +1 509-464-3644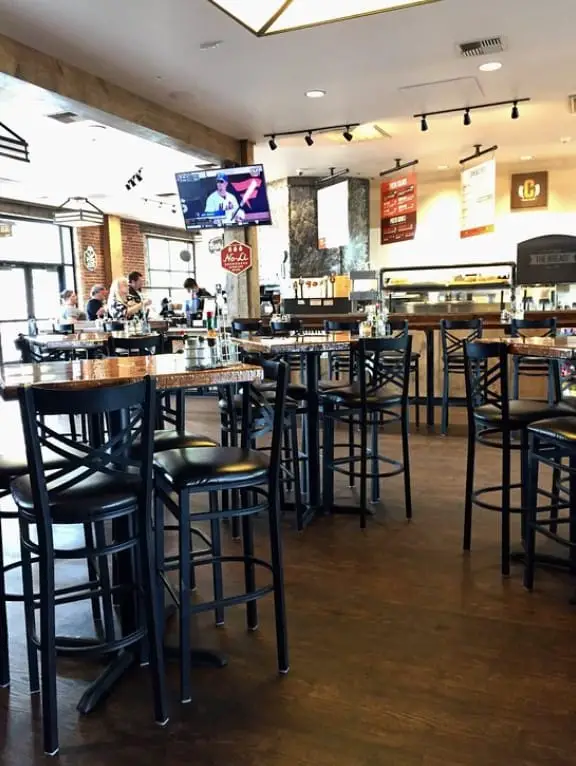 These family-owned restaurants, located at three different locations, believe that the secret to their success is preparing the food in the same way they would prepare for their friends and family.
They use the finest ingredients and craft them into a wholesome food experience for you and your family. You can find two outlets of Caruso's Sandwiches and Artisan Pizza in Spokane. The sitting space is wide and nicely decorated in both places.
Though famous for their sandwiches, Caruso's also never disappoints when it comes to pizzas. The best part is that they offer a 15% discount for students and faculties. How thoughtful is that?
Address: 2314 N Argonne Rd, Spokane Valley, WA 99212, United States
Contact: +1 509-474-0254

Address: 1120 N Division St., Spokane, WA 99202, United States
Contact: +1 509-868-0585
If you're craving ultra thin-crust wood-fired pizza, Versalia Pizza will not disappoint you! They buy their ingredients fresh and direct from local farmer whenever possible and use the freshly prepared dough to craft one of the most delicious pizzas in the entire Spokane.
Versalia's Spicy Portobello pizzas are to die for! The atmosphere is cozy in Versalia, and the deck view of the restaurant overlooks downtown and Peaceful Valley. If you're in the restaurant alone, you do also have an option of ordering a slice or two instead of full pies.
With the cool atmosphere and the fantastic food combined, you'll for sure want to return to this restaurant for more experience. So, if you're not willing to take risks of trying a new and not-talked-about restaurant, you can trust Versalia Pizza with your eyes closed!
Address: 1333 W Summit Pkwy, Spokane, WA 99201, United States
Contact: +1 509-389-0029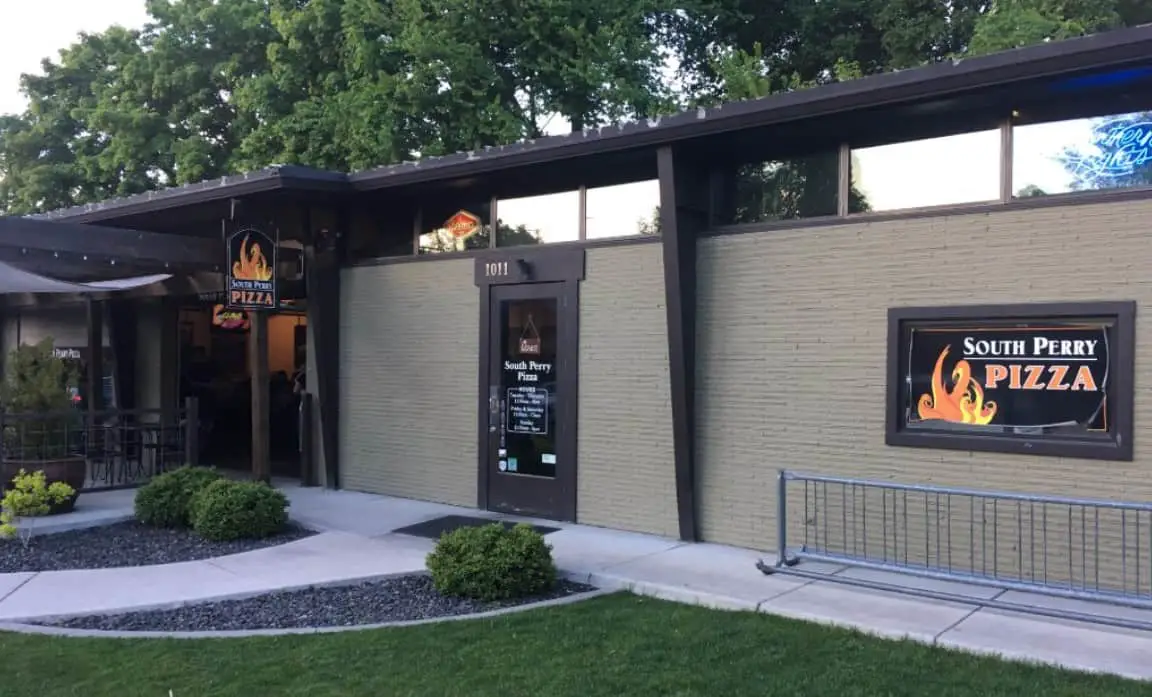 South Perry Pizza is another pizza place in Spokane that has wowed both locals and tourists with its exciting and delicious pies topped with local fresh ingredients.
Though South Perry Pizza sauces are known for their creamy and rich flavor, they also offer lighter tomato sauces for those who do not fancy heavy pizza sauces. Many believe that their seasonal pizzas are underrated and a must-try!
South Perry Pizza also offers a variety of fresh and innovative salads, and their beer selection is another thing that they get praised for. What's more, the service at this place is also a 10/10!
Address: 1011 South Perry Street, Spokane, WA 99202
Contact: +1 509-290-6047
To all of our vegan readers, we hear you! If you're a vegan or simply a vegetarian, look no further as we've found your food paradise! Allie's Vegan Pizzeria & Café is Spokane's first 100% plant-based vegan café. If you don't know what to order, go for their hot mess pizza!
If you're a meat-eater, you might not find this place special, but for vegans, we'd say Allie's café is a herbivore paradise. After looking at the menu and the variety of vegan food they offer, going vegan doesn't seem a difficult job at all!
Overall, Allie's Vegan Pizzeria and café is one of the best vegan restaurants in Spokane, if not the best!
Address: 1314 S Grand Blvd #6, Spokane, WA 99202, United States
Contact: +1 509-321-7090
Opened with the goal of becoming a go-to neighborhood pizza joint, The Boiler Room has been keeping it really casual with awesome music and a homely feel as per their promise. That being said, the atmosphere and service of this place are truly mesmerizing.
This fantastic restaurant fetches fresh ingredients from local farmers and crafts delicious wood-fired pizza for their customers.
On top of that, they also feature 10 microbrew taps with a great selection of beer and also serve classic cocktails that are sure to linger in your taste memory for pretty long.
Address: 6501 N Cedar St, Spokane, WA 99208, United States
Contact: +1 509-863-9213
DiNardi's Pizza & Pasta is one of the best places to enjoy authentic New York-style pizzas in Spokane. Most of their food, including the pizza sauce, is made from scratch and that special homemade feeling is where this particular pizzeria has the edge over its competitors.
Besides pizza, pasta and stromboli are other mega-fav dishes in this restaurant. Moreover, many vouch that this place serves authentic Italian food. Once you build your habit here, you'll find no other Italian restaurant in the area satisfying enough. So, be aware!
Overall, DiNardi's Pizza & Pasta is truly one of the hidden gems of Spokane. And if you're craving Italian in Spokane, this is your place!
Address: 829 E Boone Ave A, Spokane, WA 99258, United States
Contact: +1 509-960-7949
Opened in 1972, Pete's Pizza is famous for its gourmet pizzas and calzones. The secret? Their freshly made secret recipe dough and sauce!
At Pete's, you'll also be offered plenty of gluten-free options. Cooked to golden perfection, the pizza crusts are thin, and the ratio of cheese and toppings is just right. The décor of these local pizza joints are simple and casual.
Whether you order their pizzas or not, don't ever forget to taste their calzones. Your taste memories will surely force you to return to Pete's again and again for their calzones. They advertise themselves as The Calzone King, and rightfully so!
Address: 821 E. Sharp Ave, Spokane, WA 99202, United States
Contact: +1 509-487-9795

Address: 2328 W. Northwest Blvd., Spokane, WA 99205, United States
Contact: +1 509-326-1900
Slightly charred offers you a variety of wood-fired pizzas, build your own options, wings, salads, and mac and cheese pot pie.
The selection of toppings is amazing, and the crust is the right amount of crispy without being burnt. And, the pricing is decent as well. We won't be surprised if someone says this is the best pizzeria in the town. Besides their pizzas, their wings are to die for as well!
So, if you're craving some delicious wood-fired pizza, you can trust Slightly Charred eyes closed!
Address: 816 W Sprague Ave, Spokane, WA 99201, United States
Contact: +1 509-315-9050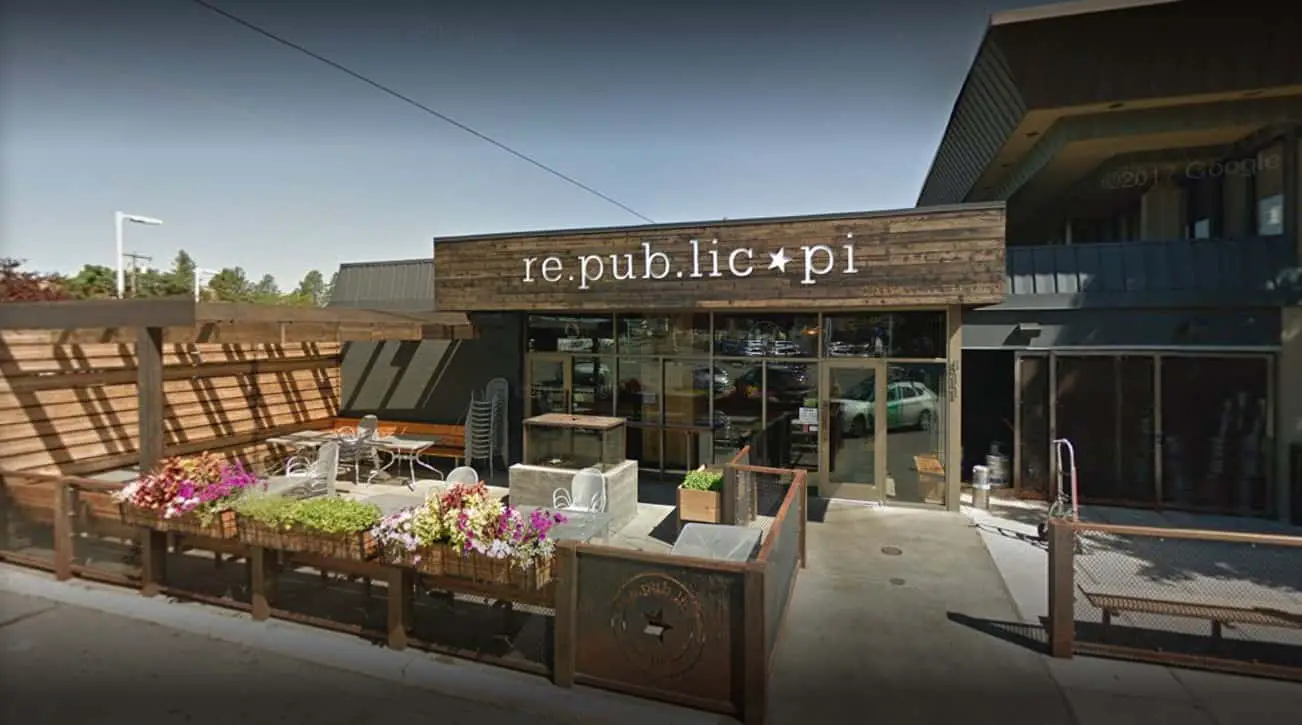 Founded in 2005 in the Manito Neighborhood, Republic PI is a sister restaurant of The Flying Goat. They also offer a wide selection of craft beers, local wines, and hand-crafted cocktails.
The atmosphere in this restaurant is often fun and energetic, and the staffs are friendly and attentive. If you're not sure what to order, a quick tip for you – you can never go wrong with Brussel sprouts pizza at Republic PI.
If you're allergic to gluten or are on a strict diet, you can also get quite a few gluten-free options on the menu. What's more, on Tuesdays, every pizza on their menu is just $12. What a treat!
Address: 611, Manito Shopping Center, E 30th Ave, Spokane, WA 99203, United States
Contact: +1 509-863-9196
Blaze Pizza is a chain of pizzerias with around 300 eateries across the United States. The one is Spokane is often commended for making their gluten-free dough in-house. Not only gluten-free pizzas, but they also offer a variety of gluten-free options.
Pizza crusts at Blaze are thin and crispy and the toppings and veggies used are fresh and healthy. They never use frozen dough balls for their pizzas and use no chemicals, artificial colors, and additives in their dishes.
Unfortunately, due to the COVID 19 crisis, Blaze pizza at Spokane is closed as of now. However, Blaze pizza has reassured its customers that they'll be back as soon as possible via their Twitter handle.
Address: 926 N Division St, Spokane, WA 99202, United States
Contact: +1 509-223-7063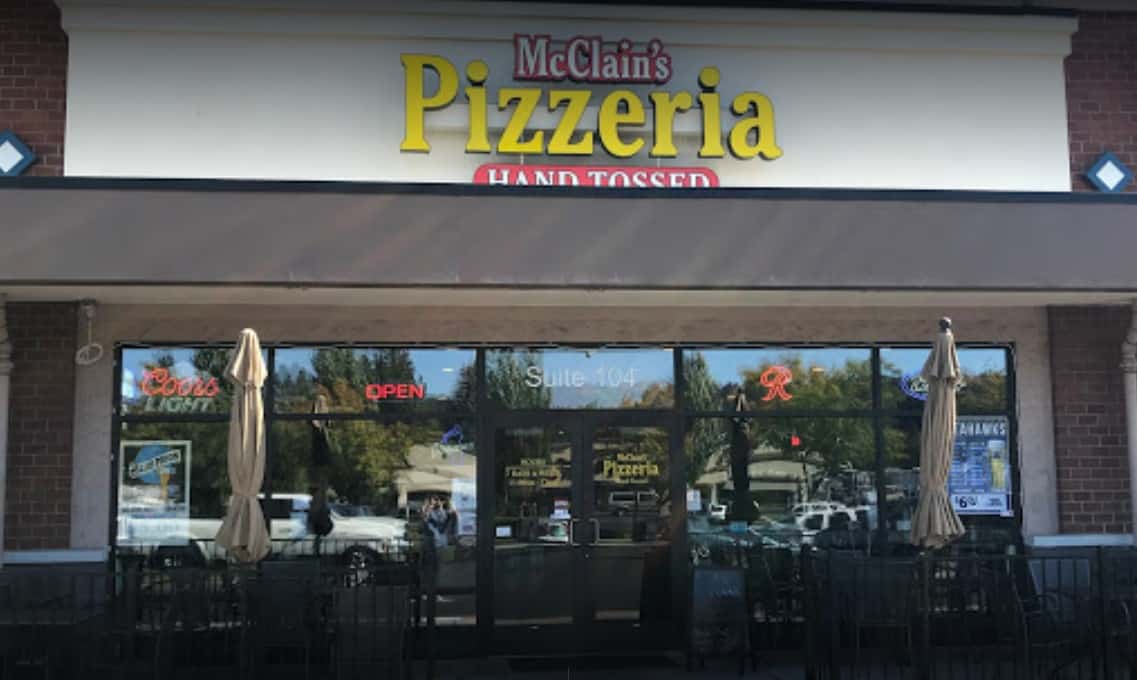 This family-oriented local Spokane pizzeria is one of a kind! They hand-toss their dough and claim that it contains a secret ingredient. No wonder why their pizzas taste fantastic!
The menu at McClain's is diverse, the food is good, and the laid-back patio atmosphere with an amazing lake view just makes everything better.
Their pizza toppings combination are creative and fresh ingredients are used for the purpose. If you're looking for a pizza place with a fantastic view in Spokane, McClain's Pizzeria won't disappoint you.
Address: 10208 N Division St Spokane, WA 99218, United States
Contact: +1 509-368-9045
Be it regular or gluten-free, Market Street Pizza serves fantastic hand-tossed wood-fired pizzas. For appetizers, order wings, and fried pickles. You won't regret it!
The best part of this pizzeria is that it has a little arcade section and pool tables, giving the old-school pizza parlor vibes. The bar features quite a good selection of craft beers, wines, and ciders.
If you're in Spokane with your loved ones, this pizzeria has an absolutely delightful environment. Whether you're with family, friends, or on a date, Market Street Pizza has something for everyone!
Address: 2721 N Market St, Spokane, WA 99207, United States
Contact: +1 509-822-7874
Summary
Though not as famous as New York for pizzas, we can agree on the fact that there are plenty of wonderful pizza places in Spokane, most of which we've already included in this list. Trust us when we say this – when it comes to pizzas, these pizza places will rarely disappoint you.
Have you tried any of these pizzerias? If yes, what are your thoughts on them? We're eager to know!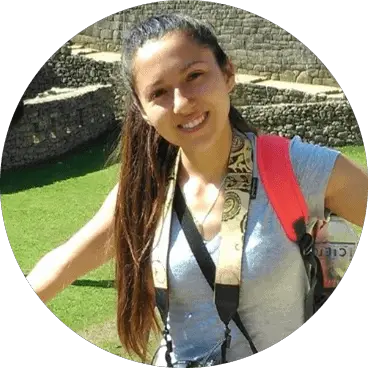 Kathryn's love for pizza started when she was still young. When she was young, she's been a picky eater–that's what her Mom used to say. The only food that she enjoyed and loved was pizza–until now! Her love for pizza turned into a passion!