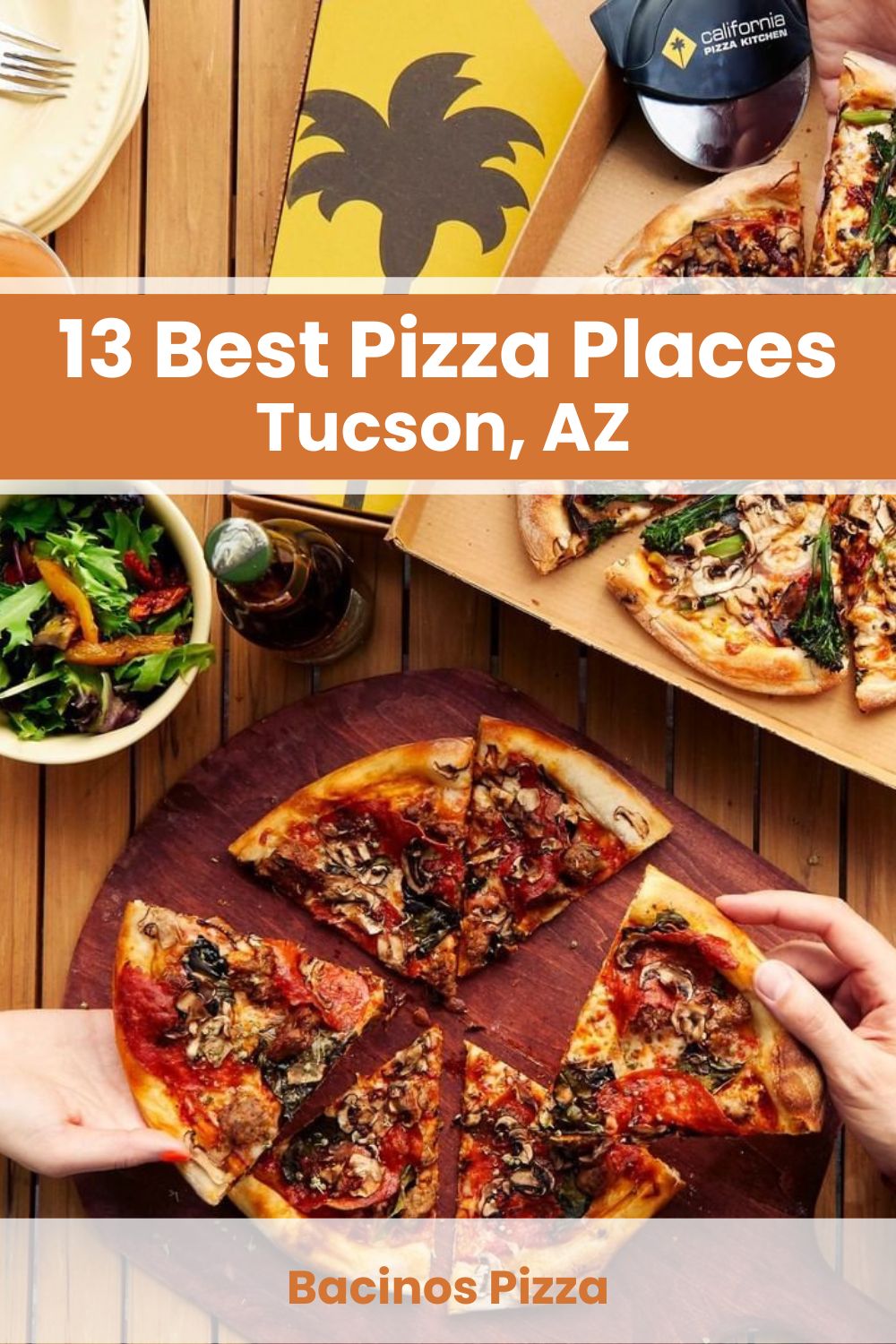 Tucson, Arizona's second-largest city, has a bustling gastronomy scene. It has a wide array of pizza restaurants that appeal to locals and tourists. It's a perfect hangout after a day of outdoor fun or cultural immersion. Any of the 13 best pizza places in Tucson, AZ, to give you an incredible dining experience.
Price: $$
Address: 4911 N Stone Ave, Tucson, AZ 85704
Phone: 520-529- 2700
View this post on Instagram
This artisan pizzeria, owned by Chef Daniel Scordato, applies the highest level of making pizzas. The pizza's crust is slightly soft and chewy inside but light and crispy on the outside. This delectable crust is made from sophisticated dough and creative cooking techniques.
Like many of the best gourmet restaurants in the US, it also uses high-quality ingredients. A notable example would be Italy's finest cheese, the Locatelli Pecorino-Romano. To fully enjoy the handcrafted pizza, it would be best to eat them freshly served. The restaurant's rustic yet classy interiors are a perfect backdrop for an authentic Italian treat.
Price: $$
Address: 3011 E Speedway Blvd, Tucson, AZ 85716
Phone: 520-881-5555
Coming from a long line of entrepreneurs, Fresco's owners wanted to honor their family's legacy of serving good food. They use original recipes inspired by family gatherings and heirloom recipes. The pizza dough, salads, and sauces are made from scratch.
The freshly-grated cheese and hand-rolled meatballs also contribute to the delicious flavors of every meal. People with a vegan or gluten-free lifestyle can enjoy their vegan mozzarella and gluten-free crust.
Additionally, this restaurant is a recipient of the 2014 USA Today Top 10 List and the MSBA 2014 Retailer of the year. These are testaments to Fresco's impeccable quality and customer service.
Price: $$
Address: 222 E 6th St, Tucson, Arizona 85705
Phone: 520- 347-2710
This small and cozy pizza offers one of the best Neopolitan-style pizzas in town. It may have a simple menu, but it makes up for its high-quality offerings and excellent customer service. The place has no visible sign, so it's quite an adventure looking for it when you're downtown.
Diners recommend the Mortadella and the Bianco pizza. Its thin crust pizzas are flash-baked in a giant woodfire oven, creating a delicious, charred crust. The carrot cake and the chocolate almond ganache tart are great options to satisfy your sweet tooth. Aside from the pizzas, you can also try the focaccia bread matched with delectable cheeses and jam.
Price: $$
Address: 2707 E Broadway Blvd, Tucson, Arizona  85716
Phone: 520-321-1860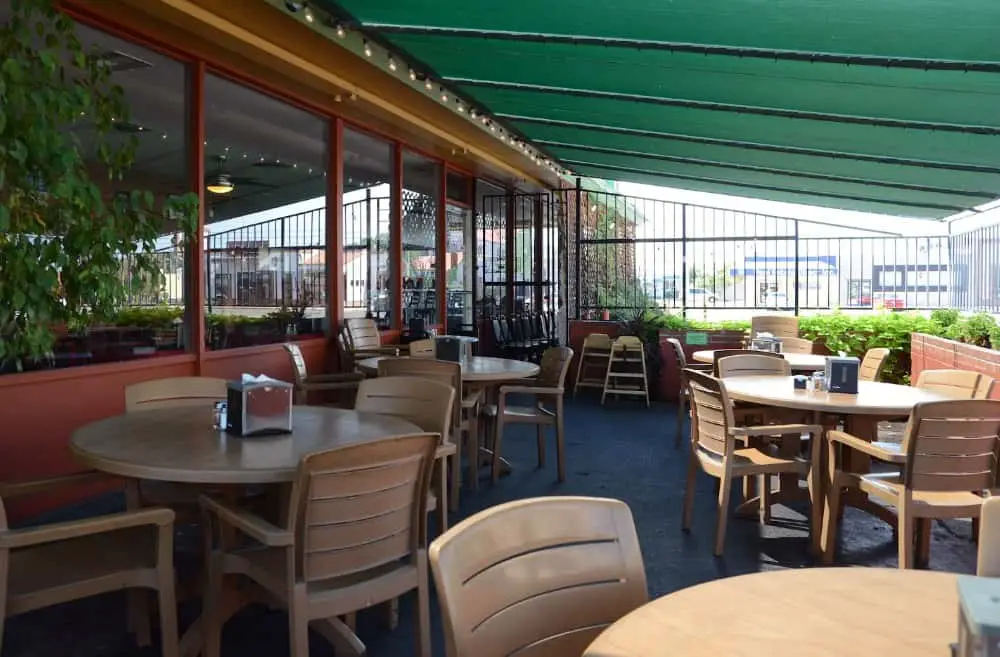 Suppose you're craving a taste of the "windy city," head on to Rocco's Little Chicago. Since 1998, it has been serving the Tucson community with Chicago-style stuffed pizza. It's famous for its buttery crust filled with the freshest and finest ingredients.
One of the crowd pleasers is the Big Bad Wolf Pizza, a creation full of pepperoni, sausage, ham, and bacon. Nonmeat eaters can enjoy the Veggie Pizza or the Fungus Humungous. Aside from the vast array of deep dish pizza and thin-crust creations, it also offers chicken wings, salads, soups, and sandwiches.
Price: $$
Address: 3000 E Broadway Blvd, Tucson, Arizona 85716
Phone: 520-325-9988
This cozy neighborhood spot serves wood-baked Napoli pizza, hearty salads, and other artisanal meals. You can enjoy your handcrafted meals in the pleasant outdoor area or at the communal table counter.
The owners encourage diners to bring vinyl records to play on their record player. It's a thoughtful gesture appreciated by vinyl lovers. Loyal diners rave about the crust, claiming it's one of the best. All pizza options have their vegan counterparts, so everyone in your can have a nice meal. Aside from the pizza, it also has bread, salads, and an impressive Italian wine selection.
Price: $$
Address: 101 E Pennington St, Tucson, AZ 85701
Phone: 520- 882-5550
View this post on Instagram
Drop by Reilly Craft Pizza if you're looking for a chill yet classy place to enjoy Italian flare. Its wooden communal-style tables are a perfect venue to converse with friends. You may even make new ones while you're there. Diners reveal that the food is phenomenal.
The fixed-sized pizza is perfect for one person. If you can't decide on a flavor, you can always order the half and half. It's pizza that has two flavors in one. The ricotta toast with prosciutto or the Caesar salad is a well-recommended meal starter. You may match your delicious meal with the house Cabernet Sauvignon.
Price: $
Address: 137 E Congress St, Tucson, AZ 85701
Phone: 520-882- 7499
Established in 2009, Empire Pizza serves authentic New-York Style pizza. It is located in downtown Tucson, in the historic Congress District. This pizza restaurant takes pride in its freshly-made hand-tossed dough topped with the finest ingredients, such as the 100% Grande Mozzarella cheese.
You'll notice that the old world bar is an excellent respite from downtown Tucson. You can unwind after work or watch a game with family and friends. A slice of pizza and a cold drink perfectly match an enjoyable meal. One unique pizza flavor is the Elote, composed of roasted corn, Cotija cheese blend, chipotle mayo, and cilantro.
Price: $$
Address: 937 W Congress St, Tucson, AZ 85745
Phone: 520-624- 0155
If you're looking for pizza cut in squares, then Los Olivos is the best place for you. The chefs make the crust perfectly doughy and crisp. The rustic, bread-style crust has excellent texture and is not overly toasted. Meanwhile, the sauce is rich and flavorful.
One favorite recommendation is the Supreme. It's a creation made from mushrooms, bell peppers, sausage, pepperoni, and olives. It also serves hot wings, mozzarella sticks, and Caesar salad for appetizers. You may request additional ranch, pizza sauce, or blue cheese to go with your side dishes for a minimal charge.
Price: $
Address: 410 N Wilmot Rd, Tucson, AZ 85711
Phone: 520-296- 0616
View this post on Instagram
Barro's is an award-winning pizza place offering thick and thin-crust pies, salads, and wings. Every pizza creation has a delicious, fluffy crust and a generous amount of melting cheese. It has just enough red sauce, and the toppings taste fresh and savory.
You can enjoy pizza with family and friends in a relaxed atmosphere. You can even watch some games on the various TVs surrounding the restaurant. The Angelo's ale goes well with any of the pizzas and appetizers.
Price: $$
Address: 2921 E Fort Lowell Rd, Tucson, Arizona 85716
Phone: 520-325- 3446
Piezano's is the place to go when you're looking to escape the stresses of daily life. It's a restaurant that serves comfort food like pizza, calzone, and pasta. Treat yourself to some Italian music, affordable meals, and exceptional service.
You may start your meal with the Steak Italiano Salad. It's a creation made from seared steak slices, roasted cherry tomatoes, peppers, and onions. It has specialty pizzas with vegan and gluten-free options and kid's spaghetti for your little ones. End your meal with the Piezookie, a dessert of homemade cookies topped with chocolate sauce and vanilla ice cream.
Price: $
Address: 1909 E Grant Rd, Tucson, Arizona 85719
Phone: 520-881-7000
You're in for a surprise when you order an Upper Crust Pizza slice. It's enormous, around 12 inches long and eight inches wide at the crust. You can choose from various flavors, including pepperoni, cheese, ham, meatball, or bacon.
It also has whole specialty pizzas that you can share with family or friends. The service is fast and efficient, while the restaurant is cozy and clean. This pizza place also has several beers on tap that you can match with the pizza and appetizers. If you're not into alcohol, you can always order a cold soda.
Price: $
Address: 605 N 4th Ave, Tucson, AZ 85705
Phone: 520-628- 1661
View this post on Instagram
This pizza spot prepares its food on the premises daily to ensure the excellent quality of the pizza and appetizers, and salads. It takes pride in its delicious sauce from stewed tomatoes and fresh garlic. The chefs do not use dried packers or reconstituted paste.
They also use all-natural, chemical-free, highest-grade Mozzarella cheese. Meanwhile, the hand-kneaded dough is created from high-quality flours, natural yeast, and authentic olive oil. It is so confident in its quality that it offers to replace any unsatisfactory pizza. It has a beautiful patio where you can enjoy your meal while listening to live music.
Price: $
Address: 534 N 4th Ave, Tucson, AZ 85705
Phone: 520-622-6868
View this post on Instagram
This pizza place utilizes solar power to provide energy to its operations. The owners use their family recipes and great attention to detail to create various pizza offerings. You can order cheese or Sicilian pizza by the slice.
If you're hoping to share with loved ones, the whole pie with different toppings is your best option. It also offers pasta, subway sandwiches, salads, and calzone. It would be nice to have gelato, Italian ice, or sorbet to end your meal.
Summary
Pizza is always a crowd favorite wherever you are in the country. If you are living in Arizona or just visiting, trying any of the 13 best pizza places in Tucson, AZ, is a great idea. Every pizza restaurant is proud of its high-quality ingredients and world-class dough. You'll enjoy dining in the cozy interiors while being served by their efficient staff.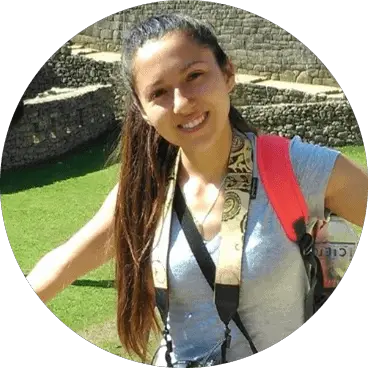 Kathryn's love for pizza started when she was still young. When she was young, she's been a picky eater–that's what her Mom used to say. The only food that she enjoyed and loved was pizza–until now! Her love for pizza turned into a passion!