After a day full of theme parks, sporting events, or a day trip to the beach, nothing sounds better than a delicious slice of pizza. Anaheim is ripe with restaurants of all types of cuisine, but pizza places are certainly in no shortage.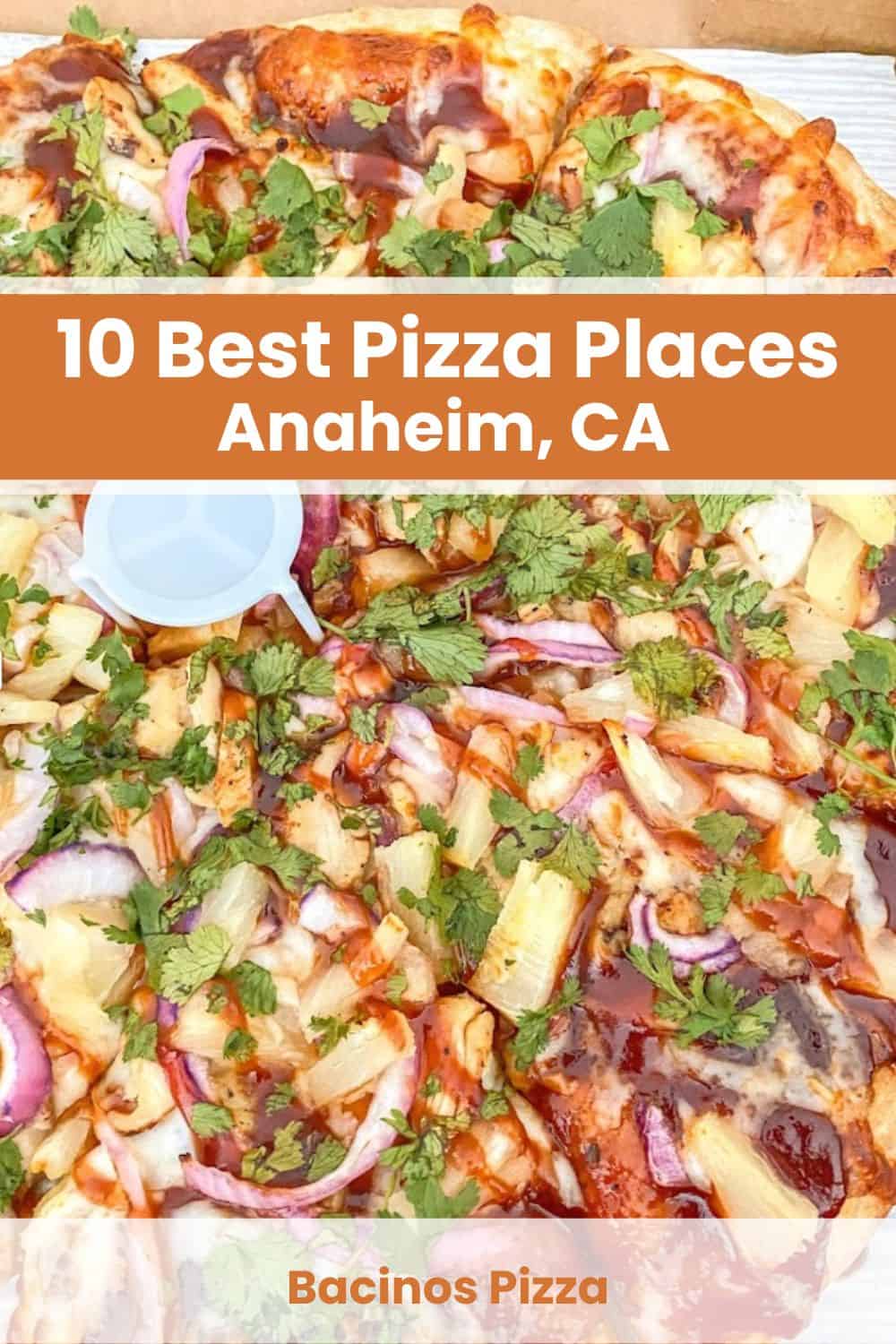 With so many choices available, it can be overwhelming to choose the right spot. Here is a curated list in order of the highest-rated and reviewed, best pizza places in Anaheim, CA:
$$
1194 W Katella Ave, Anaheim, CA 92802
(714) 533-1631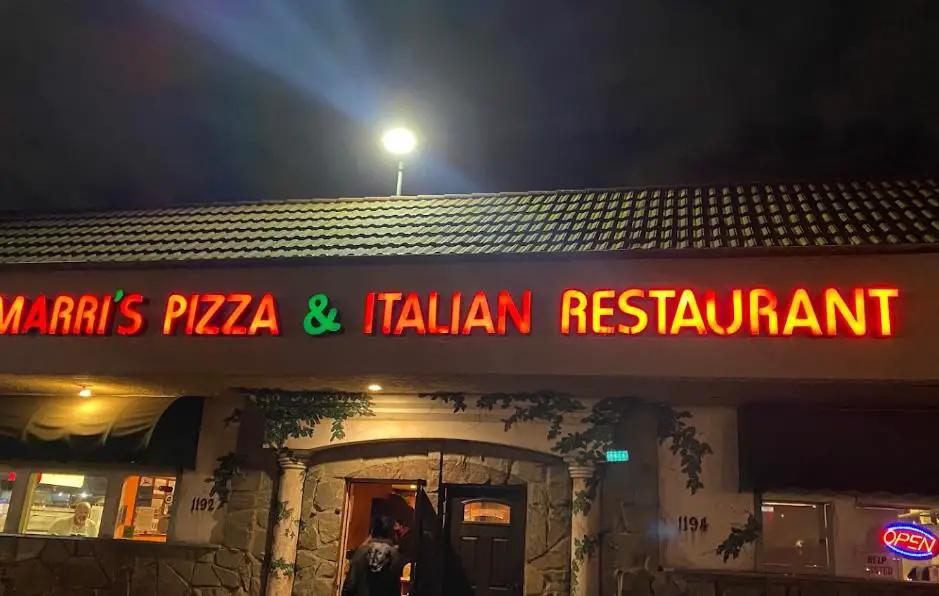 Marri's Pizza & Pasta claims the top-rated and reviewed spot for pizza in Anaheim, CA. Open since 1957, it is a local community staple for pizza, pasta, and other Italian favorites and is just blocks away from the famous Disneyland theme park.
The atmosphere is casual and authentic with a mom-and-pop shop feel. Visitors rave about the authenticity of Italian cuisine on a reasonable budget. A visit to Marri's Pizza & Pasta is a must when in the area.
$
2424 W Ball Rd, Anaheim, CA 92804
(714) 527-8844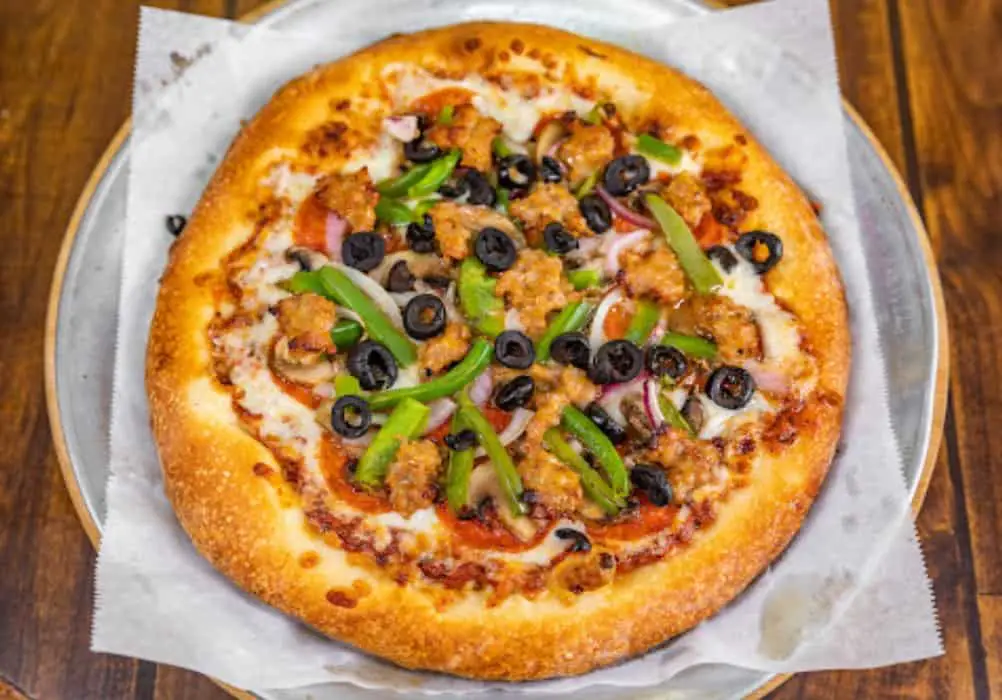 La Pizzeria is a small, locally owned pizzeria in the heart of Anaheim. The menu features a variety of items, including pizza, sandwiches, and fresh salads. Visitors are charmed by the friendly owner who is often seen at the counter, and they delight in the quickness of service on a modest budget.
La Pizzeria has limited in-person dining, making it a perfect choice for a quick grab-and-go meal after a long busy day. Or, enjoy having food brought right to your door by their delivery service.
$$
646 S Brookhurst St, Anaheim, CA 92804
(714) 991-6450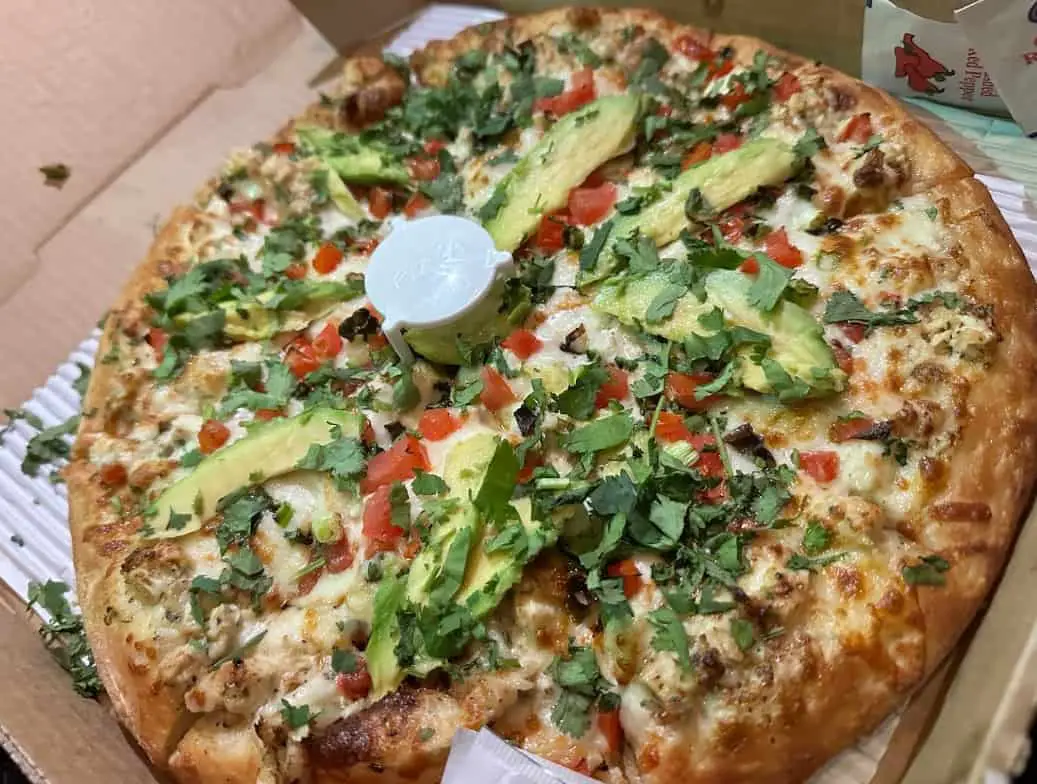 Pepz & Pizza Eatery is a casual, upbeat restaurant with six locations spread out around Anaheim, CA. All their locations boast delicious pizza and wings and include a full-service bar, making it a great spot to catch a game with friends or cool off after a packed day of touring.
Pepz is also known for its community involvement, providing catering and donations to many local schools and programs, earning them the trust and respect of the community.
$
1177 State College Blvd, Anaheim, CA 92806
(714) 772-7716
Pizza Boy is another local favorite with its authentic mom-and-pop shop feel. Among top reviews for their pizza, diners rave about the homemade meatball sandwich. Located in a strip mall in Southeast Anaheim, CA, locals appreciate their convenient location and fast service and prefer them over their commercial competitors nearby.
$
2536 W Lincoln Ave #6432, Anaheim, CA 92801
(714) 816-9000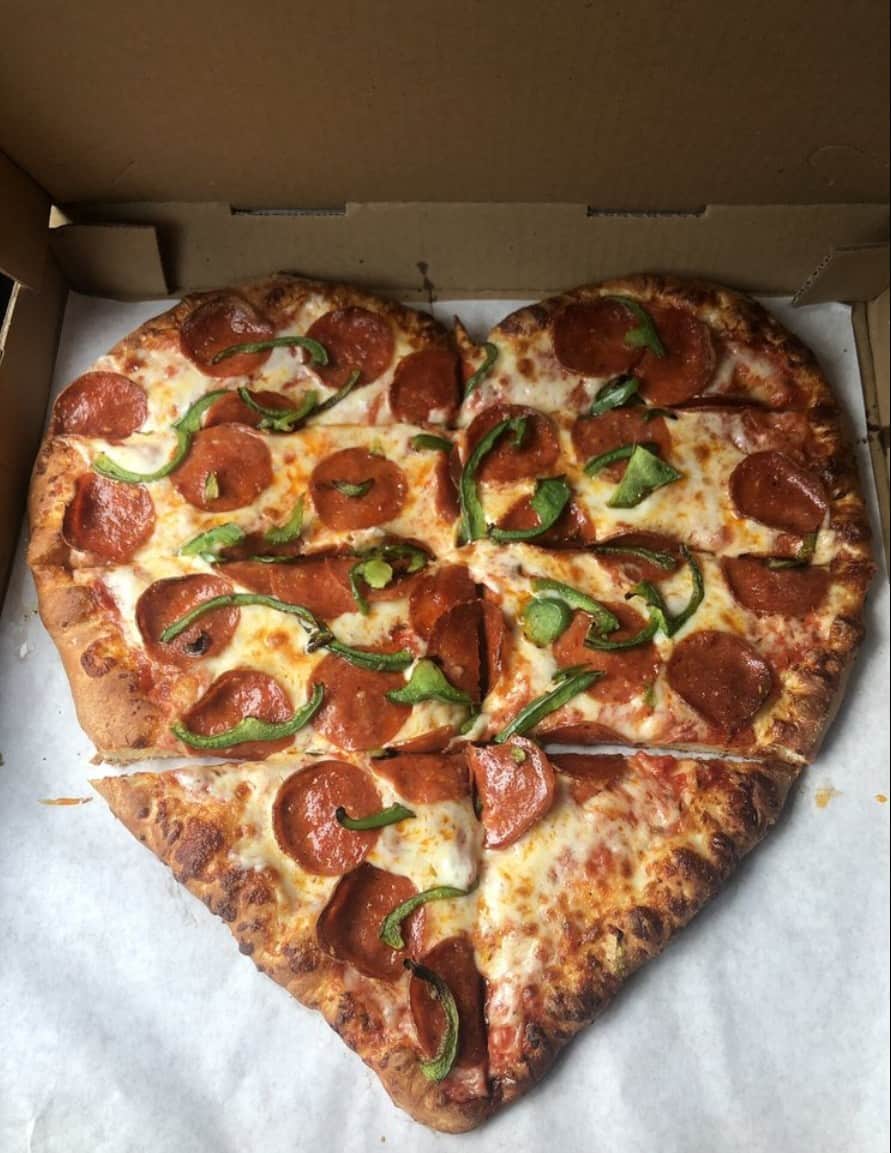 Valuetina's is a favorite for their hand-crafted pizzas and creative heart-shaped crusts! They offer take-out service as well as delivery and are conveniently located nearby the popular theme park of Knotts Berry farms.
The restaurant hosts a small dining area inside as well as a couple of tables outside if you're in the mood to sit and enjoy yourself. Their fast and friendly service on a modest budget gives them top marks!
$
2060 S Euclid St, Anaheim, CA 92802
(714) 534-7064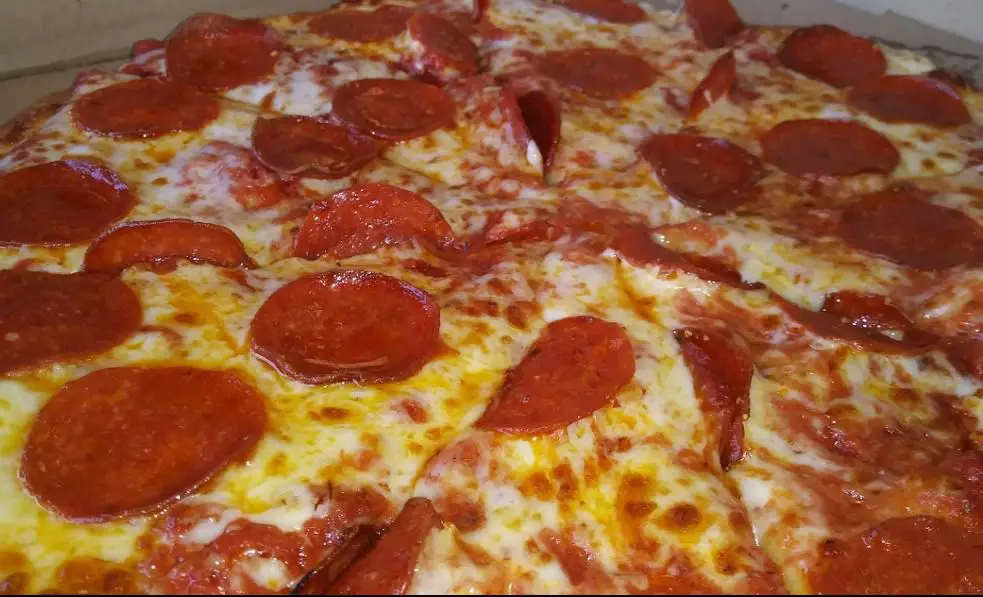 Whata Lotta Pizza's name says it all! Their large portions are ideal on a modest budget, giving patrons the most bang for their buck. Pizzas are deliciously cheesy, but not too saucy and are made quickly and timely.
As a family owned and operated business with eight locations in the area, their care and service are shown in their food. Their founder's personal story of hard work and dedication to building a successful business sets them apart from other local parlors.
$$
8285 E Santa Ana Canyon Rd Suite 110, Anaheim, CA 92808
(714) 974-8338
Porky's Pizza is a local chain serving quality pizza on a mid-range budget with their thick crust pies. Diners note the price point tends to be higher than their local competitors, but the food is worth the slight increase. Garlic knots are a fan favorite as well as their fresh salads. They offer take-out and delivery service, but have limited in-person dining.
$
3191 E La Palma Ave, Anaheim, CA 92806
(657) 999-1500
View this post on Instagram
Pizza X is a partner with a local brewery– Brewery X and brings authentic New York-style pizza to southern California. The restaurant is located inside the brewery, making it a great place for adults to gather and relax with a cold beer. If you're craving East Coast pizza with West coast flare, Pizza X is the place to go!
$
565 S Knott Ave, Anaheim, CA 92804
(714) 947-0150
Knott's Pizza, located just blocks from Knott's Berry Farm theme park, is known for their delicious crust and pizza sauce. Take-out is the primary service offered at Knott's, but delivery is also limitedly available. This locally owned and family-operated pizzeria is a great choice for a grab-and-go meal on a budget.
$$
2175 W Orange Ave, Anaheim, CA 92804
(714) 535-1741
View this post on Instagram
Cortina's Italian Market and Pizzeria is a local community staple. Opened in 1963, this Italian combination has had years of experience and dedication to its patrons.
With half of their facility devoted to providing the community with authentic Italian market items, and the other half serving up delicious Italian fare, locals call Cortina's a favorite. The atmosphere in the pizzeria is casual, providing diners with a relaxed space to enjoy Italian cuisine with family and friends.
Summary
Whether you're looking for a grab-and-go slice or a dine-in pizza spot, there are many to choose from. Don't be fooled by the lack of a fancy outside façade. Most of these highly rated pizzerias are nestled within modest strip malls.
All of the above-listed restaurants are known for their quality pizza with fresh ingredients. Most are locally owned and operated and take great pride in their quality of service. Any one of these Best Pizza Places in Anaheim, CA is sure to hit the spot.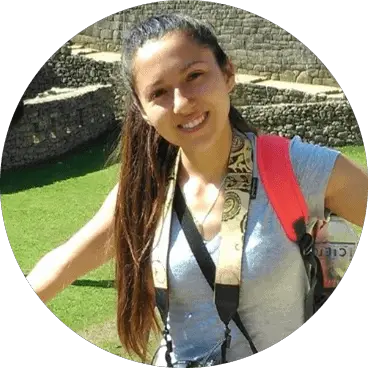 Kathryn's love for pizza started when she was still young. When she was young, she's been a picky eater–that's what her Mom used to say. The only food that she enjoyed and loved was pizza–until now! Her love for pizza turned into a passion!