When people think about the best pizza in the U.S., many assume that it's probably found in New York. However, California is a pizza paradise and Bakersfield holds its own with some of the tastiest pies on the planet.
Being the biggest city in Kern County, many restaurants make a home in Bakersfield — including quite a few excellent pizza places. Of course, it's California and some of these spots will have that West-Coast spin on pizza. Yet, that's also why some of these places have such great pizza!
If you're ever in the Bakersfield area, making a stop for pizza should be mandatory. This list compiles some of the top pizza joints in the city. While these places that make the list all serve pizza with fantastic flavor, it also takes price into account. Here is a list of the best pizza places in Bakersfield, ranked by price and taste.
$$
5701 Young Street, Suite 401, Bakersfield, CA
661-665-0000
Cubbie's Pizza is all about BYO (build your own) and offers a decent variety of options for pizza lovers to do just that. Patrons can opt for a traditional bread crust, or go with a breadless or cauliflower crust if they choose. There are also mini specialty pizzas, which include menu items such as spinach and artichoke, Chi-Town combo, Aloha BBQ Chicken, and Cowboy Pizza.
Pizza sizes start from mini and go all the way up to "Legend", the size up from an extra large. So, whether it's a party of one or a group of seven, everyone will be well-fed when they order from Cubbie's. Calzones are also on the order menu, as well as sandwiches and hot dogs. Dessert options include items like brownies, cheesecake, chocolate cake, and waffle cones.
$
8105 Kern Canyon Road, Suite D, Bakersfield, CA
661-493-0532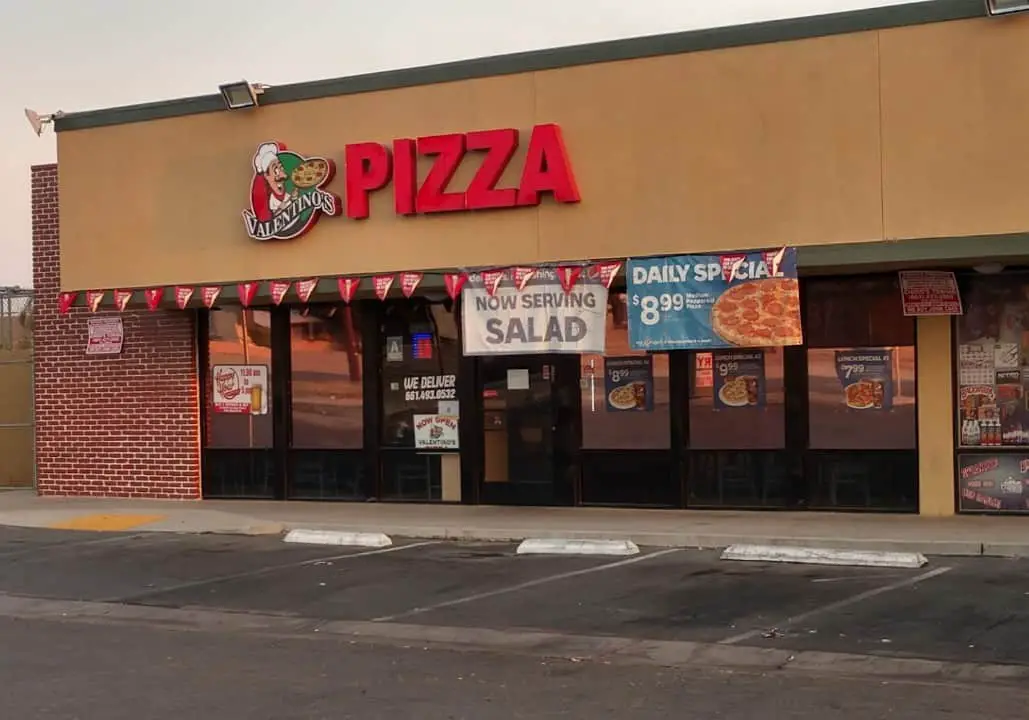 Valentino's Pizza is a one-stop pizza shop, offering dine-in, delivery, and carry out. Like many pizza places, there are gluten-free options on its menu, including cauliflower crust pizza. Side orders include items like fried mozzarella sticks, potato wedges, curly fries, and garlic bread. Green salad and chicken salad are also available.
Chicken tenders and buffalo wings (bone-in and boneless) are other popular menu items. Diners can round out the meal with a cheesecake dessert. Yet, Valentino's is truly a pizza place that has an interesting selection of specialty pies.
The LA Mexicana pizza is topped with chorizo and jalapeno peppers. The Chili Verde pizza uses a chili Verde pepper sauce as its base. The Hawaiian pizza uses the classic ham and pineapple toppings, throwing in some Canadian Bacon for good measure.
The BBQ Chicken Combo and Vegetarian pizza are also on the menu, as are other more traditional pizza combinations. However, patrons are also free to choose their own toppings.
$
6509 Panama Lane, Suite A-1, Bakersfield, CA
661-735-8349
Although its name is a play on words, Pieology means business when it comes to pizza. This place is founded on custom-made pies. So, patrons can choose from four different crusts and more than 40 different sauces and toppings to create their perfect pizzas.
Signature pies include Margherita and Mega Meat pizzas. Chicken Bacon Ranch and Fiery Buffalo Chicken pizzas are also on the signature pizza menu. The Veggie Pesto pizza is popular with diners that appreciate vegetable pies.
Lifestyle pizzas cater to vegan, vegetarian, and flexitarian pizza lovers. Cheese bread and entree salad are also available. Pieology also offers a kids' menu that caters to little ones.
$
3900 California Avenue, Bakersfield, CA
661-641-0203
3111 Ming Avenue, Bakersfield, CA
661-247-1454
200 Coffee Road, Suite A-102, Bakersfield, CA
661-246-1777
View this post on Instagram
Blaze Pizza is all about fresh ingredients and its pizzas are MTO, made from scratch (including the dough) in its own kitchen. With five different specialty crusts, there is sure to be something that suits everyone's taste.
Although Blaze is found throughout different states, including parts of Canada, each of Blaze Pizza's three locations in Bakersfield follows the same principle of "fresh and hip". It is also one of the more reasonably priced pizza places in the city.
Sides include cheese bread and salads. Their signature Red Vine pizza is one of the most popular all-vegetable pizza options for Blaze patrons. The Art Lover pizza (which uses artichokes) is another popular vegetable pizza option. The Meat Eater pizza is loaded with meaty proteins. People that choose to dine in can grab a beer or have some wine with their slices.
$
624 Morning Drive, Bakersfield, CA
661-366-6600
Poker's Pizza is another local pizza place that has four locations, with one being in Bakersfield. Poker's caters to its guests by providing a wide variety of order options, including the choice for hungry diners to build their own pizza. However, the pizzas on the menu hold their own ground.
Specials like the chicken fajita, chicken bacon ranch, chicken alfredo, and chicken mango habanero pizzas make sure that patrons who like poultry and pizza combinations are well served.
Sides include items like potato wedges and cheese bread. Those searching for more than pizza will find it at Poker's. You can order calzones and chicken wings, too. Wrap up the order with Poker's famous cinnamon bread with vanilla icing for a sweet treat.
$
10500 Stockdale Highway, Suite 100, Bakersfield, CA
661-664-5810
View this post on Instagram
PizzaRev is all about taking the pizza dining experience to the next level. This is a dine-in restaurant with a relaxed atmosphere. Seasonal selections like the Jalapeno Popper and Beer Brat pizzas show that this place isn't afraid to take common street foods and convert them into something extraordinary. However, house specialties are still elevated in flavor and form.
Margherita and Medittareanean pizzas are popular choices for diners. The Bold BBQ Chicken and White Mushroom pizzas are also top menu items. There's a Vegan pizza for those that crave a slice that is completely plant-based. Starters include garlic bread and meatballs.
Salad choices include Caprese, Greek, antipasto, and Chicken Caesar. Part of PizzaRev's theme is the "DIY" pizza. So, diners are encouraged to bring their creativity to the table when ordering a pizza that's made just for them.
$$
4750 Coffee Road, Bakersfield, CA
661-588-4700
6417 Ming Avenue, Bakersfield, CA
661-396-9608
10701 CA-178, Bakersfield, CA
661-366-0129
13043 Stockdale Highway, Ste 100, Bakersfield, CA
661-679-6050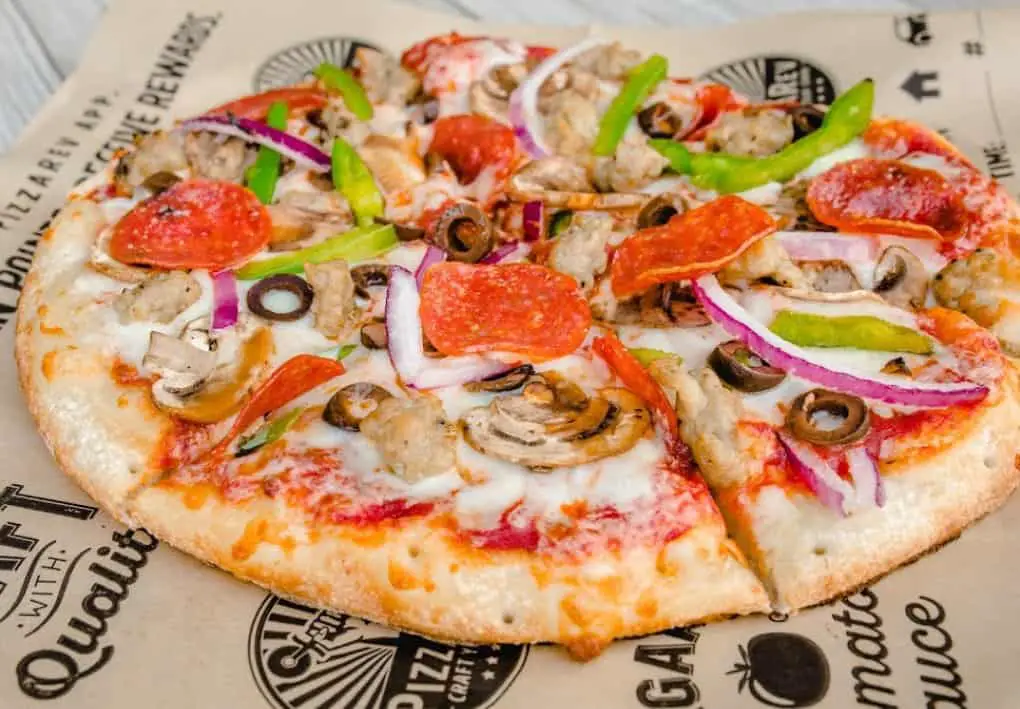 Tony's Pizza is more than just a local pizza chain with seven restaurants (four of them located in the city). This place is a Bakersfield institution. Established in 1979, Tony's Pizza is a family-run business. You will pick up on the family atmosphere of the business, especially if you visit the signature restaurant and firehouse grill location at 10701 CA-178.
Patrons will notice that each restaurant has a firefighter theme to its decor. House specials include Tony's Combo pizza and Toni's Veggie pizza. If you're just looking for a quick slice to grab and eat, feel free to order delivery or carryout.
$$
600 Coffee Road, Bakersfield, CA
661-836-2000
Back in 1990, an Italian-born and raised businessman decided to set up a trattoria in town that also served pizza. His concept was formed around using authentic food and ingredients to create cuisine inspired by southern Italy. That's how Frugatti's was born and it's been a mainstay dining spot in Bakersfield ever since.
Appetizers include traditional Italian fares such as stuffed mushrooms and bruschetta. Bacon-wrapped asparagus and Roman artichokes are also popular favorites. Caprese and Greek salads are also on the menu, as well as the filet-tip Caesar salad.
Dinner items such as Veal Pinot Grigio, garlic shrimp fettuccine, and Colorado Lamb Medallions are available for diners. However, this place is also well-known for its pizzas made from scratch and cooked on a wood-fired stove. Roasted Red Pepper Chicken and Frugatti's signature Nonni's pizza lead the list of house favorites.
So, if Bakersfield is on your destination list, don't skimp on the pizza experience the city has to offer. There are a variety of options and you won't be disappointed.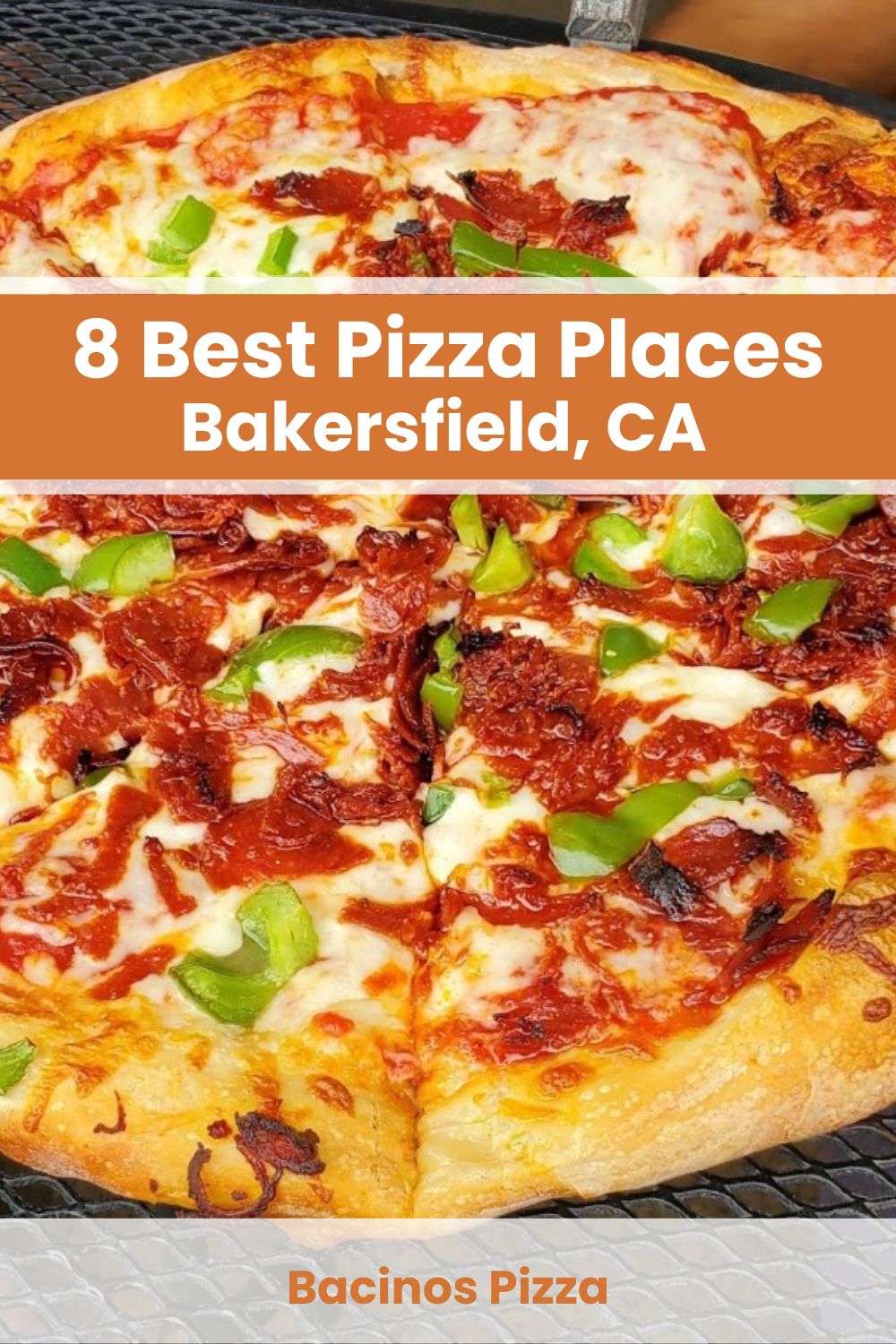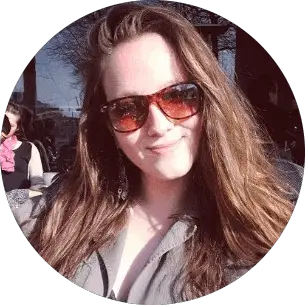 Barbara is an enthusiastic food-exploring person that goes through different culinary experiences. She got inspired by creating a pizza blog post after she tasted one of the best-selling pizzas in Toledo.