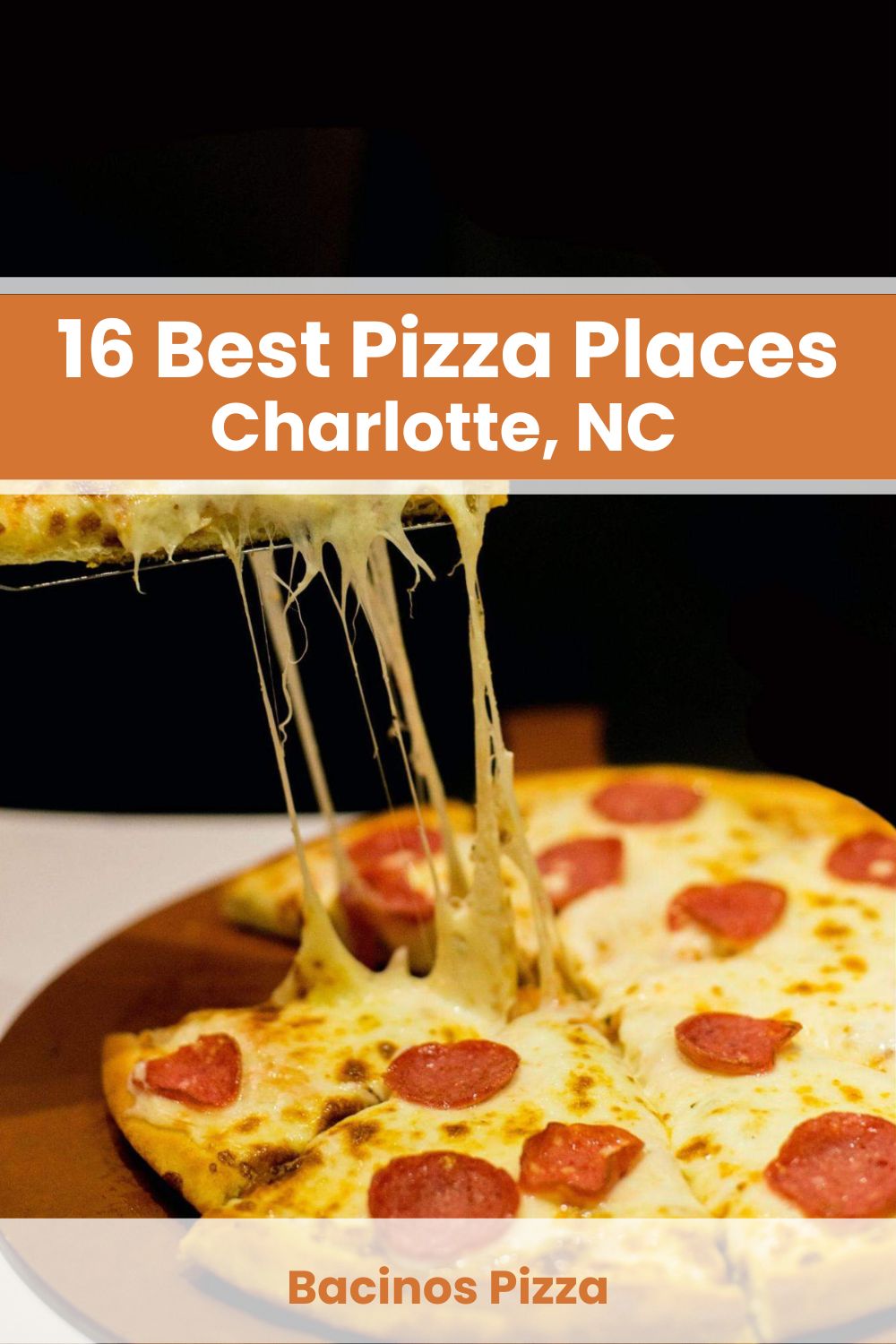 Some of the best things in life include eating pizza. These things have become one of the favorites and have transitioned into some people's comfort food that's ready to be there, one call away. Perhaps, if you feel like it's a pizza kinda day, then here are the 16 best pizza places in Charlotte, NC.
Price: $$
Address: 1055 Metropolitan Ave #130, Charlotte, NC 28204, United States
Phone: +1 704-370-0777
View this post on Instagram
Pizzeria Omaggio is going to be one of your favorite pizza places with great aesthetics. The place has a good vibe that features photography, so if you are into these types of things, you will like this place. Aside from the variety of craft pizza choices, Pizzeria Omaggio has options for pasta, appetizers, coffee, beer, and sandwiches.
Whatever type of pizza you decide on, they are sure to be not greasy, making it all the more enjoyable. Their thin crust is also rated excellent, along with their service and ambiance. They are also active online, so you can always ask for your favorite food to be delivered. Pizzeria Omaggio is indeed worth the visit.
Price: $
Address: 1730 Abbey Pl, Charlotte, NC 28209, United States
Phone: +1 704-522-8782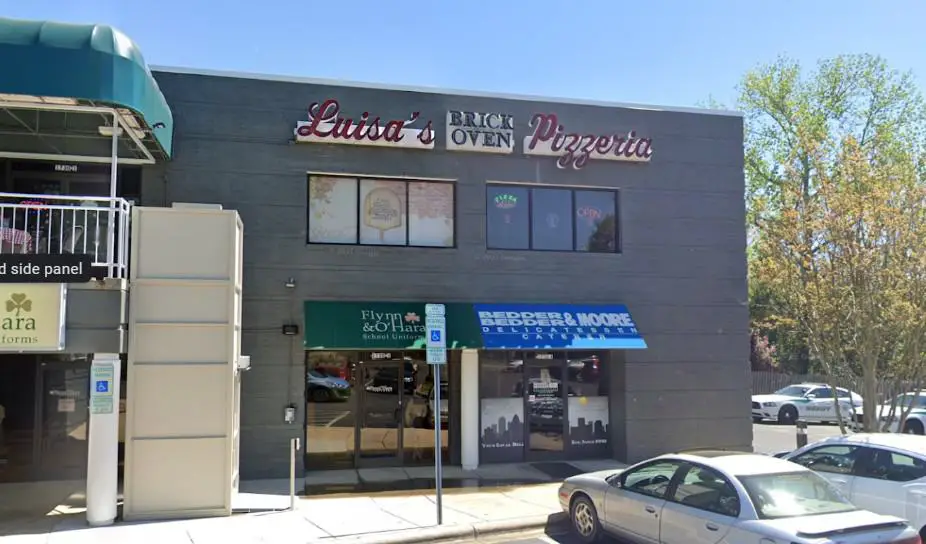 Luisa's Brick Oven Pizzeria is a comfortable and family-style area you can come to if you want to enjoy delicious pizza, whether you may be alone or with your family. If you want to pair your pizza with more classic Italian dishes, they also have various options for you.
They also have wings with distinct but tasty flavors if you are craving chicken. The pizza plus wings combo is hardly a dish you can resist. And if you happen to be planning on having lunch in Luisa's Brick Oven Pizzeria, they offer a lunch buffet with lots of good food!
Price: $$
Address: 10620 Providence Rd, Charlotte, NC 28277, United States
Phone: +1 704-846-8909
View this post on Instagram
If you are craving Neopolitan-style pizzas, Inizio Pizza Napoletana is the pizza restaurant. This place serves traditional Neopolitan-style pizza that's filled with cheesy and tomato goodness without being overwhelming in your mouth.
You can also order other types of pizza that fit your wants, accompanied by your choice of drinks. Inizio Pizza Napoletana's menu is varied and far from bland as they have unique flavors; you must not miss trying. The people working in the restaurant are also lovely at providing good service. Their menu also includes gelato options as a perfect dessert after good slices of pizza.
Price: $$
Address: 8504 Park Rd, Charlotte, NC 28210, United States
Phone: +1 704-552-4979
Wolfman Pizza is an eccentric and cool place that offers many dishes, including pizzas and pies. Their menu consists of several types of subs, pizzas, pasta, and pies. The ambiance gives off a retro and creative feel in a charcoal space.
Wolfman Pizza makes sure that your pizza gets served hot and hearty to your table. They have full moon deals too. These deals are packed, and you get much more than you paid! Their staff is friendly and approachable too, making sure you are comfortable. Wolfman Pizza ensures you are quickly seated as you dine in, so you won't have to waste time.
Price: $
Address: 3723 Monroe Rd, Charlotte, NC 28205, United States
Phone: +1 980-219-7108
View this post on Instagram
Sal's Pizza Factory is indeed one of the excellent pizza factories in town to visit. This pizza joint is perfect for the sudden pizza cravings, ones you have just 10 to 15 minutes before lunch or dinner, because they are sure to serve you quick and hot slices of your favorite pizza.
Aside from the good pizza with rich flavor combinations exploding in your mouth, the prices are also very reasonable and, simply put, cheaper than other pizza joints out there. They also have other options to accompany your pizza, like chicken and hot subs! It's a place aimed at filling you up with good food.
Price: $$
Address: 710 W Trade St, Charlotte, NC 28202, United States
Phone: +1 980-242-4395
View this post on Instagram
Bisonte Pizza Co. is a place that just exudes good energy. Who doesn't like eating good food in a suitable environment? An excellent ambiance makes a meal even more satisfying. Bisonte Pizza Co. serves both buffalo and New York-style pizzas.
You can also order other food from their menu, like chicken wings and pasta. Their servings are generous, ensuring a filling and enjoyable meal. A pro tip for people who are particular with the thickness of the crust, buffalo-style pizza has a thicker crust while New York-style pizzas have a thinner crust. All their dishes are not only a feast for the mouth but also for the eyes.
Price: $$
Address: 10230 Berkeley Pl Dr #160, Charlotte, NC 28262, United States
Phone: +1 704-971-7313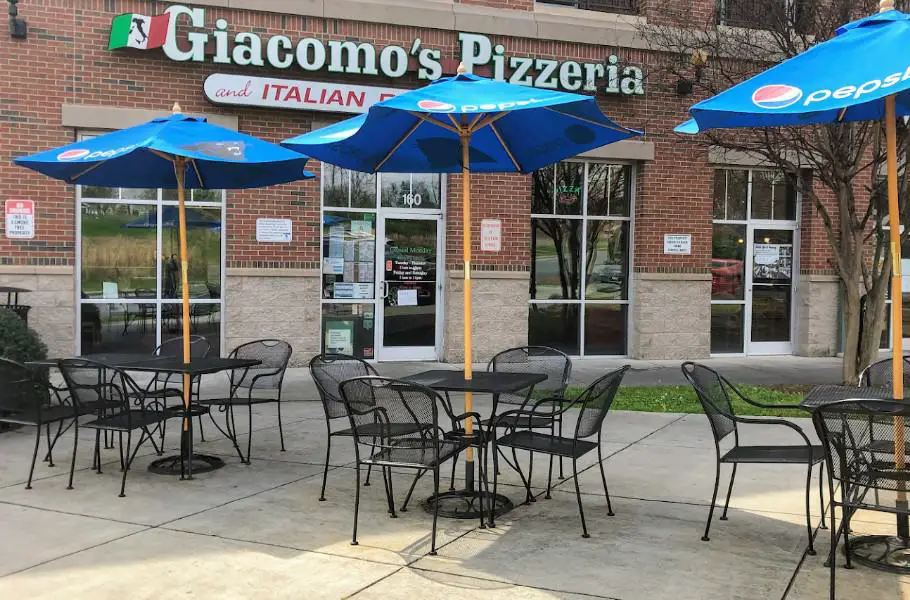 Giacomo's Pizzeria & Italian Restaurant is a family owned restaurant serving up hot pizza dishes and your favorite Italian fares since 2007. The food here is rated excellent with reasonable prices. They ensure their dishes are seasoned, prepared, and cooked perfectly, achieving a light, crispy, and non-greasy pizza goodness in every bite.
The crust has just the right crisp and softness that holds the topping and contributes to a great texture. Because of their significant and filling portions, you would want to go to this place if you are more hungry than usual. Their staff is accommodating and very good at handling customers.
Price: $$
Address: 7828 Rea Rd F, Charlotte, NC 28277, United States
Phone: +1 704-543-8783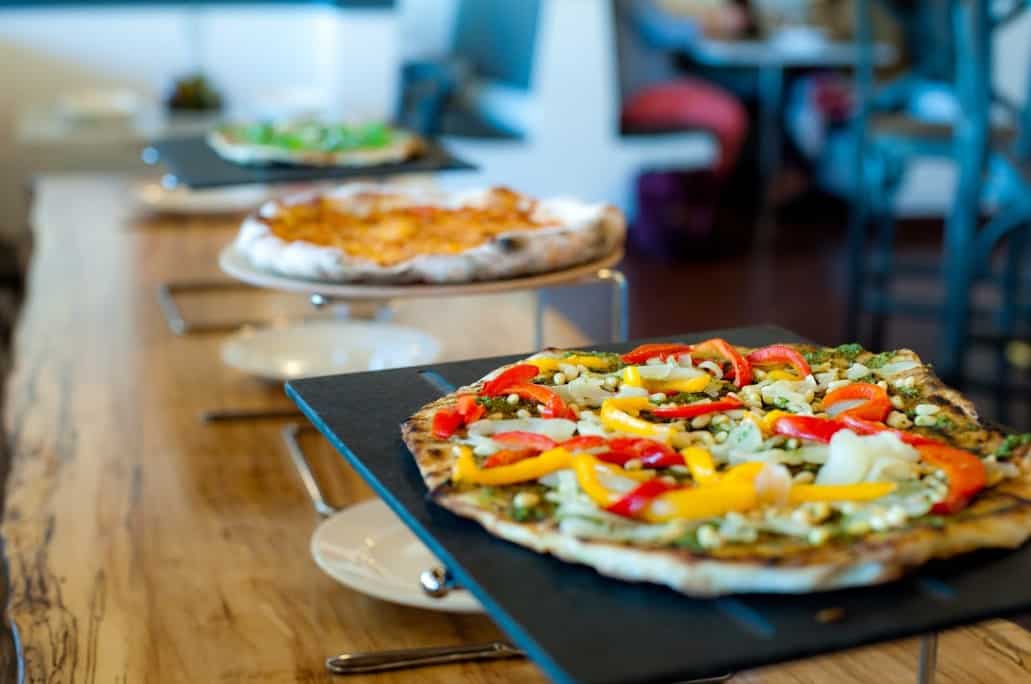 TRUE Crafted Pizza is a pizza place in Charlotte that offers freshly baked or grilled artisanal pies. This restaurant has an open kitchen, allowing for more transparency and ensuring you know your dishes are served fresh and clean.
The ambiance is also very contemporary, with great lighting, offering a more enjoyable meal. TRUE Crafted Pizza also ensures that its service level is nothing short of excellent.
To complete your pizza meal, you can order from their drinks menu. And for dessert, gelato and other sweet stuff. This is a place guaranteed to satisfy your pizza craving. As popularly rated, they don't make any bad food at all.
Price: $$
Address: 1701 E 7th St, Charlotte, NC 28204, United States
Phone: +1 704-358-9339
View this post on Instagram
This place serves New York-style and a list of specialty pizzas you might like. Hawthorne's also offers all-time favorite pizza partners like Italian dishes and beer. You can never go wrong with pizza and beer.
This place has outdoor seating, too, so you can enjoy your meal enjoying the fresh air and natural light. They have their own way of making a marinara sauce that just levels up the dish. The service is excellent, and you are welcome to make requests about your pizza.
For example, if you want a fluffier crust, a thinner one, or a crispier one, their staff is also ready to recommend the best pizza you have in mind.
Price: $$
Address: 1911 Central Ave, Charlotte, NC 28205, United States
Phone: +1 980-430-1701
View this post on Instagram
Pure Pizza prides itself on becoming one of the effective sustainability leaders in Charlotte. The place was opened in April 2012 and started its mission of keeping it pure. They offer farm-to-fork pizzas made with only high-quality, locally sourced, and organic ingredients.
Pure Pizza is committed to transparency of where its ingredients come from. The service is also top-notch, with the staff ensuring quick service without compromising food quality. Their food reaches your table in an orderly and prompt manner, and you enjoy your pizza hot and tasty. And so, with their efforts, they know they are serving their customers healthier pizzas.
Price: $$
Address: 4422 Colwick Rd, Charlotte, NC 28211, United States
Phone: +1 704-714-8808
View this post on Instagram
The Pizza Peel & Tap Room serves up good quality gourmet pizzas, tacos, and other dishes you will surely enjoy. Pizza with beer is always a good combination, and this place offers a wide variety of bottled and draft beer options.
This place is a casual and comfortable place to eat and drink. You can always count on The Pizza Peel & Tap Room to serve you great pizza, nachos, beers, and wings. Regulars from Peel & Tap ensure you never have to deal with trash food, as this place aims to make the best pizzas and be consistent about it. Overall, the vibe and the food are excellent.
Price: $
Address: 101 S Tryon St Suite 8, Charlotte, NC 28280, United States
Phone: +1 704-733-9800
View this post on Instagram
Uncle Maddio's Pizza is a place where your dream pizza is born! They are one of the original create your pizza joint in Charlotte. This restaurant is a fun place to be, especially if you are someone quite picky and strict about how you want your pizza to be.
They have a build-your-own pizza option that allows you to customize to your heart's content. Perhaps you want less of this and more of that; it's all possible in Uncle Maddio's Pizza. The service at Uncle Maddio's is also praised. Pizzas here are made from scratch and are sure cooked just how you like them.
Price: $
Address: 5700 University Pointe Blvd #108, Charlotte, NC 28262, United States
Phone: +1 704-900-6951
Da Vinci's Pizza prides itself in making great New York-style pizzas with thin crusts larger than usual. They also serve subs and pasta if you are also craving them. Their plus-sized pizza slices are sure to satisfy your craving and won't leave you hanging!
Their workers are also very professional and polite. A restaurant should pride itself not only on good food and reasonable prices but also on the good environment and kind staff. Fortunately, Da Vinci's Pizza aims to maintain these aspects consistently. They are also active in their online platforms, making it easier and faster to order online when you don't feel like going out.
Price: $
Address: 620 N Church St, Charlotte, NC 28202, United States
Phone: +1 980-207-0354
View this post on Instagram
Pizzeria Sapienza CLT is a pizza place you will surely take note of. This restaurant features its 30-year-old New York pizza recipes. They have indoor and outdoor seating, so you can pick depending on your preference.
It might be nice to enjoy pizza in the late afternoon in the outside seating savoring the weaker and remaining heat the sun offers while enjoying a good mug of beer. They have a good list of drinks on their bar, including cold beer to enjoy with your dish. In Pizzeria Sapienza, they make sure every penny you spend is worth the good quality of food and ambiance.
Price: $
Address: 500 E Morehead St Suite 100, Charlotte, NC 28202, United States
Phone: +1 980-819-9494
View this post on Instagram
Capishe: Real Italian Kitchen aims to bring in new and excellent Italian flavors. The place serves a good pizza lineup, gelato, and other Italian classics. It's a great place to bring loved ones as they have a clean, family-friendly, and contemporary interior making it an ideal place to enjoy a good slice of pizza.
They have quick service and always ensure the food goes to your table hot and fresh. The pizzas that come out of the kitchen are perfectly seasoned, so each bite allows you to savor the combination of flavors more delightfully. Their gelato is also impressive; what a perfect dessert to finish the meal.
Price: $$
Address: 1801 Scott Ave, Charlotte, NC 28203, United States
Phone: +1 704-376-1000
View this post on Instagram
Brixx Wood Fired Pizza + Craft Bar is a great place to visit if you are craving some wood-fired pizza. They aim to bring people together through good food and spark interesting conversations. The casual and inviting atmosphere at Brixx always encourages good conversations as people share good slices of pizza and craft beers.
Their menu is also composed of different sandwiches, wines, and beers. The service is good, and the staff is ready to give you good recommendations depending on your wants. Their covered patio is also a star!
Summary
There will always be plenty of pizza restaurants all over the city but finding one that resonates with you most can be a piece of work. These 16 best pizza places in Charlotte, NC, will give you a good heads-up on what restaurant might suit you best! May these recommendations help you find your trusted pizza place.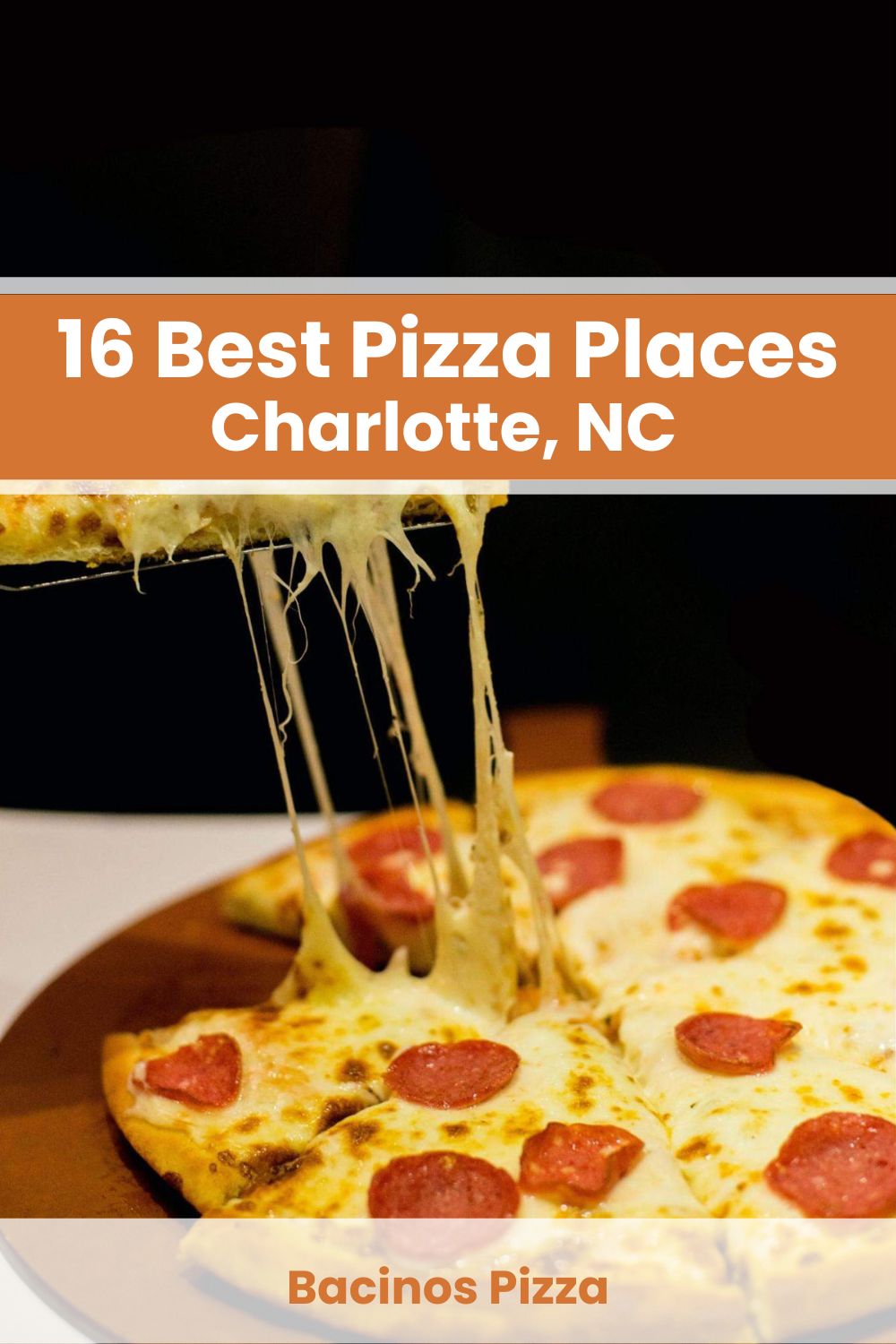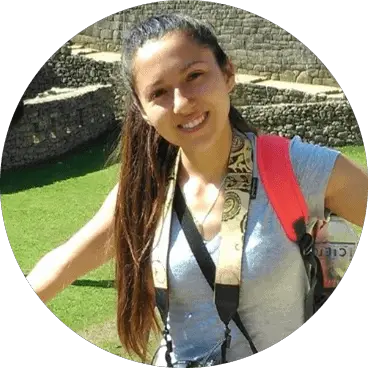 Kathryn's love for pizza started when she was still young. When she was young, she's been a picky eater–that's what her Mom used to say. The only food that she enjoyed and loved was pizza–until now! Her love for pizza turned into a passion!