Colorado Springs is a haven with thousands of pizza parlors for you to check out. Cheesed, flavored, or sauced? Who wouldn't love a tantalizing and scrumptious piece of pizza? Sampled below are the best pizza places in Colorado Springs, where you can grab your next memorable pizza bite.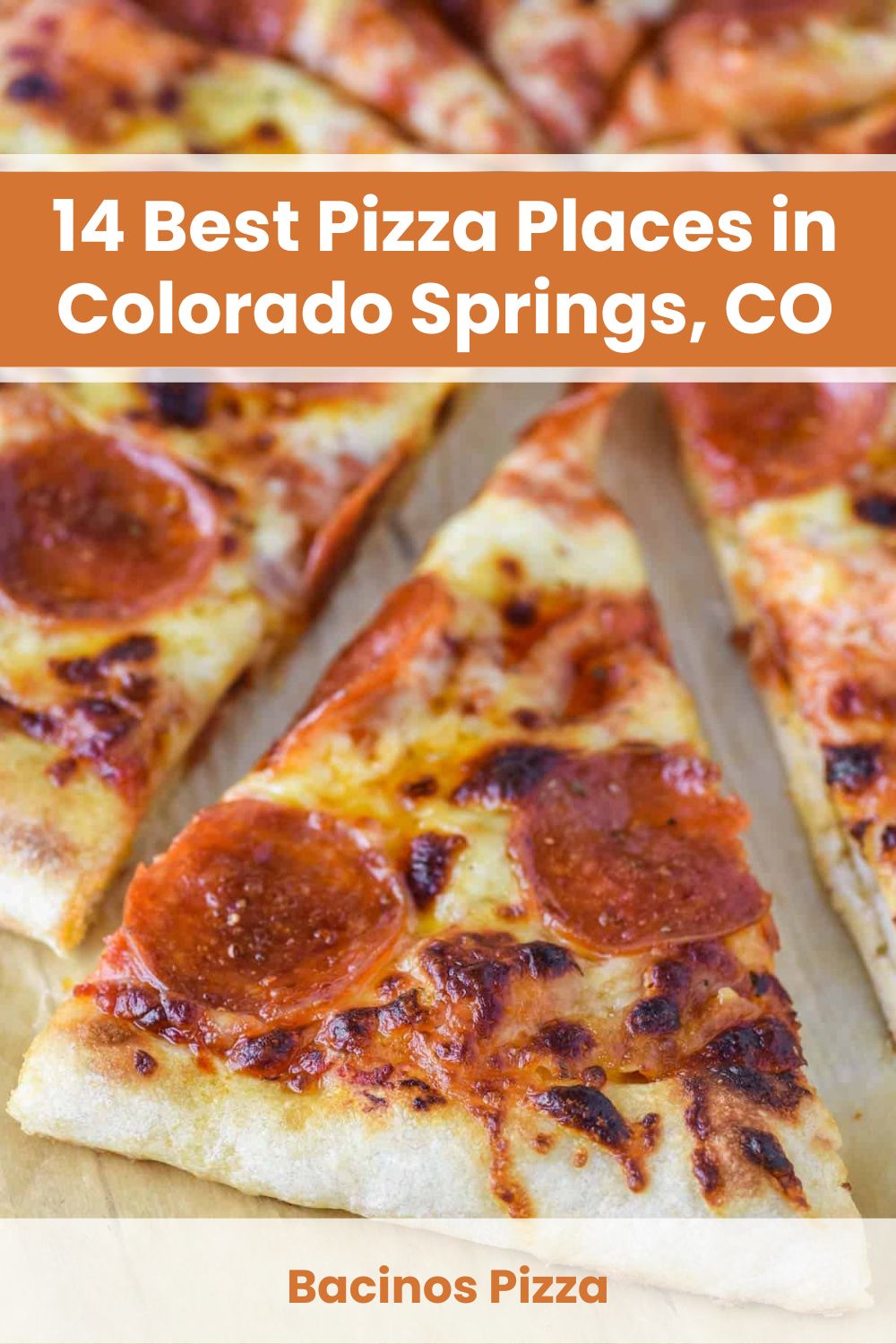 Fat Sully's Pizza
$$ | ( 719)208-4770 | Website
View this post on Instagram
This pizzeria has been baking pizza pies since the year 2009, hence an indication of their great experience. They offer amazing pizza options that are huge in nature. You can either have your pizza as a takeout or seating and credit cards are accepted as a means of payment. You can as well place your order online and have a door delivery.
Review
The pizza was served in big pieces, matching my huge appetite. Each slice came in with a better taste and lots of different toppings and sprinkles were offered for me to choose from. They were tender, fluffy, and less oily.
Best on my plate was the garlic Parmesan appetizer. I couldn't have enough of it. With no doubt in mind, I salute this pizza spot, which is definitely a good place to tag along with my family and friends in the near future.
Pizzeria Rustica
$$ | (719)632-8121 | Website
View this post on Instagram
Pizzeria Rustica is a romantic, informal, and classy Certified Green Restaurant. It is characterized by large carbon footprints and goodwill to reduce the environmental pollution brought about by our dining experiences. It is well known for lunch and dinner meals and accepts all credit cards.
Review
I received an award-winning pizza that was perfectly cooked, beautifully seasoned, and smelled of fresh homemade ingredients. I was disappointed in myself for not finishing the second slice of Rustica pizza. I would give this restaurant a five-star rating.
Bambino's Urban Pizzeria
$$$ | (719)630-8121 | Website
This pizzeria is perfectly suited for casual get-togethers. Their pizzas, made from scratch on a daily basis, feature artisan ingredients. You are granted the privilege to choose ingredients of your own choice right from the base, cheese, and flesh. Tagging your kids along is of benefit as you will be awarded a 6" pizza accompanied with a free drink.
Review
My experience was incredible. The waiter that welcomed me was so kind and helpful with the menu and was willing to go the extra mile. My pizza was delivered right on time. I enjoyed every single bite of the caramel pizza accompanied by good and soft music. The only downside is that it is located so close to my house, which means I crave and eat it more than I should.
Savelli's Pizza
$$ | (719)685-3755 | Website
Get a taste of your fresh made-to-order pizza packed in homemade dough and enough pasta coats. Since 1998, it has been popularly known for delivering specialty, gluten-free, and stone-baked tasty pizzas. Dozens of flavored toppings are available for you to customize your pizza.
Review
I will be surprised to hear of a negative review because mine was remarkable. There was great traffic in the pizzeria but the workers acted promptly in picking up my order, which was delivered just in time.
I ordered the Savelli special which looked appetizing visually. The salad was enough with lots of toppings that made it tastier. The prices were fair and affordable. My experience here was a good way of bringing my day to an end.
Leon Gessi Pizza
$$ | (719)635-1542 | Website
This restaurant is commonly known for its New York style way of preparing pizza. Hunting for a casual spot to hang out and bond with the family? Then this is the right place to be. This laidback pizzeria offers yummy New York style slices made from freshly-sourced ingredients.
Reviews
I highly recommend this joint to anyone that prefers a combination of pizzas. What got my attention was a huge line that I quickly joined. On reaching the counter, I was served with the kitchen sink.
Definitely, there are plenty of things I would live for and this is one of them. The pizza was laid on a thin toasted crust and sprinkled with toppings justifying its name. If you haven't stepped foot in this restaurant, you are indeed missing out.
Fargo's Pizza
$$ | (719)473-5540 | Website
View this post on Instagram
Are you in search of a tasty homemade pizza and salads made in an Italian restaurant in Colorado Springs? Then look no further. This pizza outlet is designed in a Victorian style that gives you comfort when munching your pizza. It is unfortunate that they don't offer reservations.
Reviews
This was the most fantastic restaurant experience of my life. The crust was heavenly made and reminded me of saltine crackers. I was in love with the decor and the dressing code of the workers, which brought a homely feeling. I received a gift card on departure, so I'm definitely going to Fargo's Pizza again.
Ruffrano's Hell's Kitchen Pizza
$ | (719)576-4355 | Website
This pizzeria is widely known for its fresh New York Style pies. It offers a variety of specialty pizzas, such as the cheese mac and a deep dish to satisfy your desires. The restaurant facilitates dine-in and takeaways but no contact delivery.
Reviews
I placed an order at 7.00 AM and by 7.30 AM I received a call that my order had arrived, which was 30 minutes less than the anticipated time. My pizza was at a good temperature and, in addition, I received plates and napkins which were beyond my expectations. I highly appreciate their quick service and quality food. Set your feet here and quality is guaranteed.
Basil & Barley Pizzeria Napoletana
$$$ | (833)692-2745  | Website
View this post on Instagram
With the availability of fine and fresh ingredients, pizza-making from this joint is initiated by the dough that is kneaded, rested, and spread out according to the desired specifications. Basil is popular for its authentic Neapolitan pizzas. Numerous specialty pizzas are added to the menu and you grab a take-home kit and enjoy making the Neapolitan pizza in the comfort of your home.
Reviews
I arrived at this pizzeria extremely worn out after my day's activities but was comforted with their well-cushioned seats. The menu had several options, but I settled for a chicken pizza which was served with pretty good toppings. My intention was to take memorable pictures of the pizza but my borne appetite could not let me, so I jumped right into it. I will definitely visit again so that I can color my gallery.
Colorado Springs Pies and Grinders
$ | (719)282-6888 | Website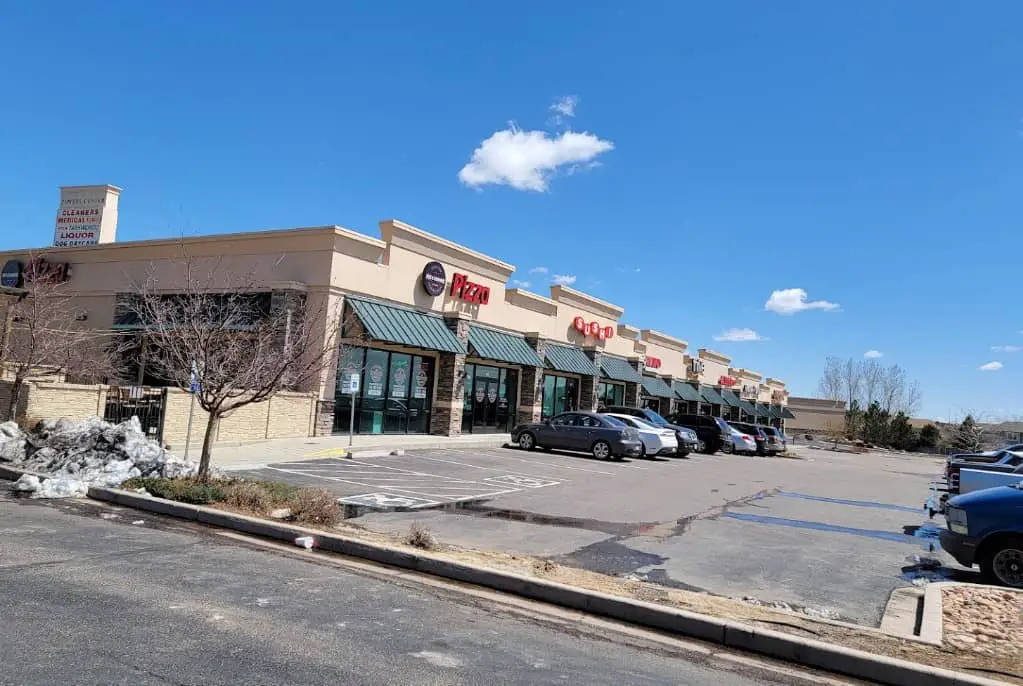 Colorado Springs Pies and Grinders has so much to offer when it comes to desserts, pizza, and other meals. The restaurant boasts tasty fresh pizza and grinders, toppings, salad, and a variety of fried appetizers. It has three functioning locations all offering takeout, delivery, and dining in.
Review
I had a warm welcome by the service providers and was calmed by the cleanliness of the restaurant. The pizza was a bomb and had pepperoni toppings, which lifted my spirits. My only regret was my small stomach size. Otherwise, this restaurant deserves a five-star rating. I was compelled to carry a few pieces home so that I could have more of this pizza.
Parry's Pizza and Taphouse
$$$ | (719)465-0577 | Website
Parry's Pizza and Taphouse is popularly known for its New Style pizza and classic beer choices. It has a rooftop patio and a great location for shopping and entertainment just within the marketplace. This makes it a good spot for tourists and locals to visit. The restaurant has free Wi-Fi, facilitates delivery, take-outs, and seating, and is convenient for a wheel-chaired person.
Review
I never knew the reason why the restaurant was always packed until I popped in. At the entrance, I was welcomed by an employee who was prompt and kind. The presence of a cool musical band made my experience perfect. I was given the privilege to choose from the available menu or customize my own preference, but barbeque chicken blended with pineapples was my choice.  The pizza was beyond flawless.
Pizza Time Colorado
$$ | (719)282-4177 | Website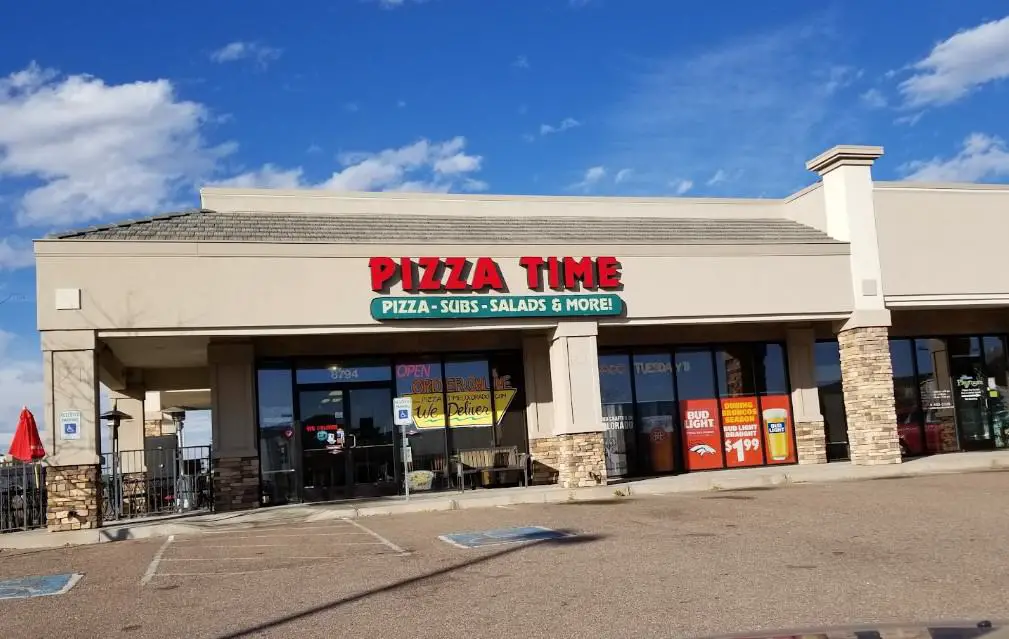 Pizza Time Colorado is a family-owned restaurant well-known for its Italian recipes. It has professional employees and amazing food, and it is conducive for kids. The key features of this restaurant include ample parking, wheelchair accessibility, facilitated delivery, take-outs, and seating.
Review
Since it was my birthday, I felt this was a great place where I could hold my celebration with friends and family. They gladly reserved my orders and even gifted me with two large pizzas. Each and everyone commented that the pizza was so unique. I look forward to reviving these memories during next year's birthday.
Blackjack Pizzas & Salads
$ | (719)392-3400 | Website
View this post on Instagram
Blackjack Pizzas and salads is a restaurant that has specialized in handmade pizzas and cheese bread. It is good in specialty pizzas prepared from fresh ingredients accompanied by made-to-order salads and hand-sliced vegetables.
Review
I rarely order pizza to be delivered at home but was lured into trying pizza from this spot by the numerous fliers that I bumped into daily. Pizza was delivered in a small square 'jackpot' by a smartly dressed lady. I loved everything in that box, from the crunch to the cheese, meat, and toppings. With this pizzeria around, I find no need to try the newly opened spot.
Black Forest Pie and Grinders
$ | (719)495-8555 | Website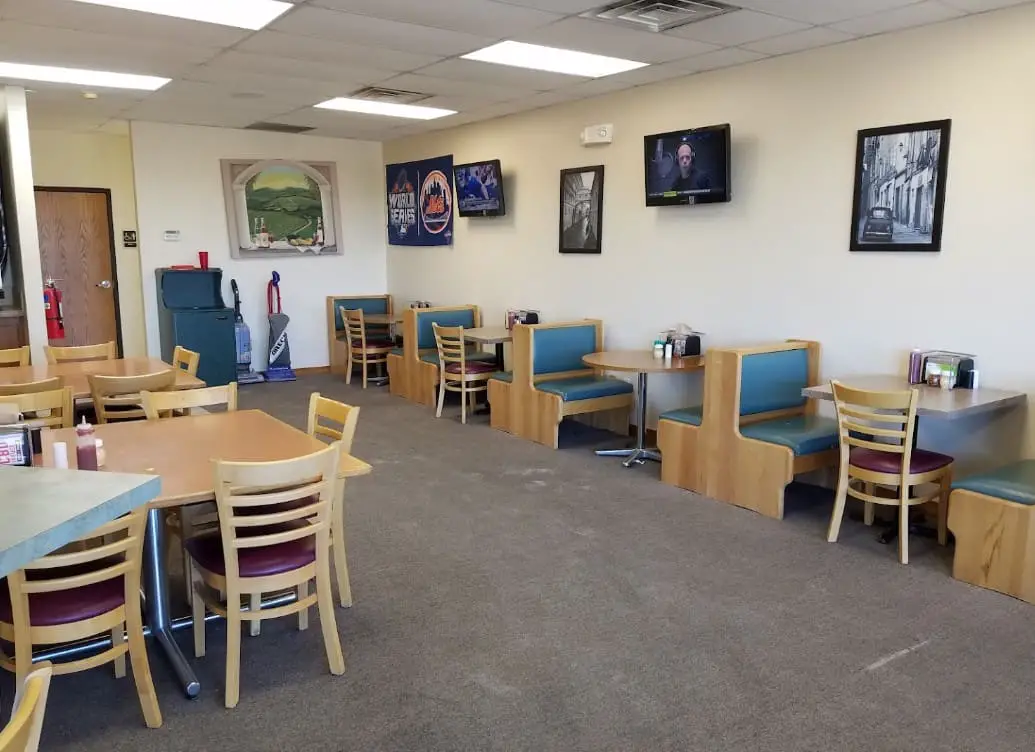 This place is known for its friendly professional staff and great service. The prices are attractive and the atmosphere is bizarre for guests to enjoy. It is greatly praised for its Italian cuisine. They accept credit cards and facilitate both delivery and seat-in.
Review
I have never gone wrong with pizza from this spot. The availability of calzones makes ordering simpler and fast enough. The grinders were perfect and the Italian gluten-free pizza was beyond my expectations. Favorable prices made me order a second plate to quench my thirst.
Marco's Pizza
$$$$ | (719)368-7677 | Website
View this post on Instagram
Marco's pizza delivers pizza the authentic way with freshly made dough sourced from an ancient Giammarco recipe and blended with three-cheese flavors since it was founded in 1978. Pizza is handmade in an Italian way and they are best known for quality kerbside pizza delivery.
Review
I had a rough start when I made the wrong order, but to my surprise, I was offered credit on the new pizza order, which is unusual as it was my mistake. After purchasing three orders for my family, I was presented with the incentive of a large pizza. The crust here is light. I would highly recommend this pizza spot.
Summary
What's your pizza style preference? Be it crusty, chilly, or non-oily, Colorado Springs has a little bit of everything to offer. I know it may be hectic for you to look for a good slice of pizza, but with the above sampled best pizza places in Colorado Springs, you will definitely fall out of choices.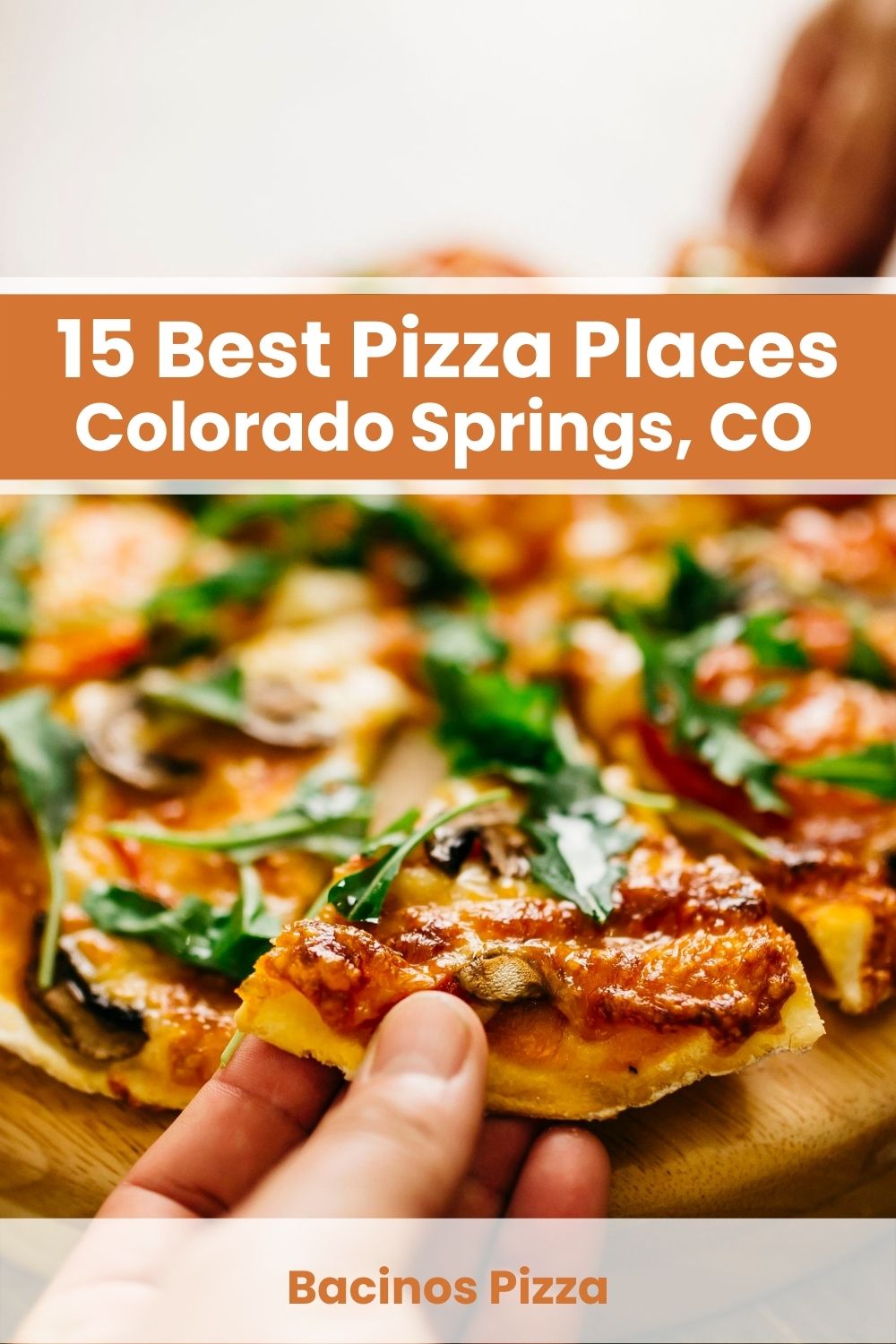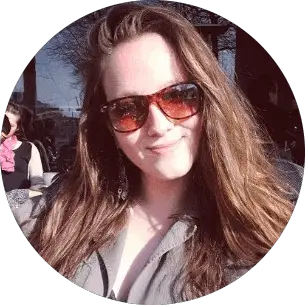 Barbara is an enthusiastic food-exploring person that goes through different culinary experiences. She got inspired by creating a pizza blog post after she tasted one of the best-selling pizzas in Toledo.