Pizza is a delicious meal that many can't resist. In fact, about 13% of Americans eat pizza on any given day, and over 3 billion pizzas are sold each year! If you live in Raleigh, NC, you are lucky because this city has some amazing pizza places. Continue reading the article to find out where to find the best pizza in your city.
Best Pizza Places In Raleigh, NC
It's no wonder that pizza is one of the most popular meals in the world. You can choose any ingredients that you like and there is an infinite number of flavor combinations you can try, apart from the pizza classics. Here is our selection of the best pizza places in Raleigh where you can try your next pizza specialty.
$$
610 N Person St, Raleigh, NC 27604
919-594-1605
View this post on Instagram
Oakwood Pizza Box is a small place in downtown Raleigh that serves pizza, salad, and alcoholic and non-alcoholic beverages. They offer three types of pizzas – cheese, square, and white, but you can add other ingredients, such as vegetables, meat, and extra cheese for a few additional dollars.
Their pizza is made from the freshest ingredients and the crust is nice and crispy. If you want to enjoy Oakwood's pizza in the comfort of your home, order delivery or take-out. This restaurant also offers catering services, and who doesn't like pizza at a party?
$
9660 Falls of Neuse Rd #133, Raleigh, NC 27615
919-847-3995
View this post on Instagram
Manhattan Pizza offers an extensive menu with a wide selection of pizzas, calzones, and more comfort food, such as burgers, hot dogs, pasta, and more. Their New York-style pizza has a perfect ratio of dough and toppings, and their calzones are a must-try!
Manhattan Pizza has something for everyone – the prices are affordable and the authentic interior is pleasant and comfortable. You can also sign up for their rewards program and earn awesome points and discounts. This especially comes in handy on your birthdays so sign up right away.
$
6260 Glenwood Ave, Raleigh, NC 27612
919-783-7555
Gino's restaurant has been serving top-notch pizza to customers for more than ten years now. Their menu offers a wide variety of pizzas so it's certain that you will find at least one you will love.
Gino's pizzeria serves New York-style pizza with a thin and crispy crust and a generous amount of toppings for amazing prices. If you decide to dine in, you will be greeted by nice and friendly staff and a great ambiance. Once you've tried and loved their pizza, don't miss out on trying other items on the menu, such as pasta and Italian sub.
$
2030 New Bern Ave, Raleigh, NC 27610
919-231-8990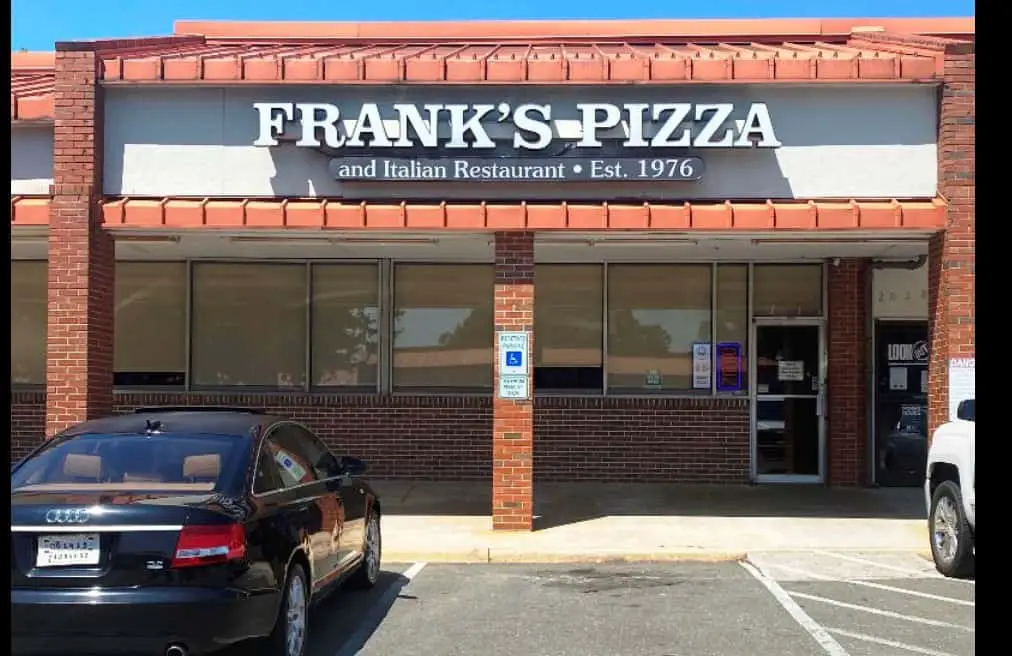 Frank's is a family-style restaurant that has been making customers happy for more than thirty years. When a restaurant lasts for that long, you know that you can't go wrong with trying it out!
Their hand-tossed pizza is made from fresh dough and ingredients to give you a blended taste of Italy and New York right here in Raleigh. Apart from pizza, you can also try out other traditional Italian recipes, such as lasagna and baked ziti, made with the 45-year-old sauce recipe. Order online or take a trip to the restaurant to taste the deliciousness that is Frank's pizza.
$$
1302 E Millbrook Rd, Raleigh, NC 27609
919-872-6797
View this post on Instagram
Cristo's Ristorante makes hand-tossed, made-from-scratch, Italian-style pizzas that you can enjoy in a cozy and pleasant atmosphere. The pizzas come in five sizes, from personal for one to square, 17-inch pizzas that can easily feed a group of four to six people.
There are a lot of amazing options to choose from with regular and gourmet toppings you can add at a small, extra cost. When you decide to visit Cristo's restaurant make sure to book your table because it gets crowded, especially on weekends. If you don't make a reservation, you will be served on a first-come, first-served basis.
$
3919 New Bern Ave, Raleigh, NC 27610
919-250-0700
This is a family-owned restaurant that has been serving generations of loyal Raleigh customers. They have been in the business for more than two decades and a lot of things have changed during that time, but the quality of their food remains the same.
Their NY-style pizzas are made from scratch and they come in three sizes. The crust is crispy, the sauce is magnificent, and the toppings are always fresh and abundant. Order online or come to the restaurant to see the family behind the business in person.
$
2071 W Millbrook Rd Suite 103, Raleigh, NC 27612
919-987-3668
View this post on Instagram
MOD Pizza is famous for its one-price, build-your-own pizza option, with over 30 toppings to choose from. Apart from this, you can choose one of their specialty pizzas in mini, mod, and mega sizes.
You can see the calory information on every item on the menu, and if you are a vegetarian or gluten-free you don't have to worry because there are plenty of options for you.
Join the rewards club if you want to earn points and get a free No Name Cake upon registering and occasionally a free item on the menu. You can also order take-out or delivery if you want to eat the yummy food somewhere else.
$$
2320 Bale St #114, Raleigh, NC 27608
919-803-3015
View this post on Instagram
Venture Pizza is a passionate team of staff that is on a mission to provide you with tasty food made from high-quality, fresh ingredients. It is female and family-owned and you can expect to eat delicious pizza in a cool, friendly atmosphere.
They offer classic, international, signature, and specialty pizzas, as well as the option to build your own pizza creation. Venture Pizza offers catering services for parties and gatherings off-site, or you can bring your party people to the restaurant. If you feel like eating at home, order your favorite pizza online.
$$
4035 Lake Boone Trail STE 109, Raleigh, NC 27607
984-200-9292
Vic's is a family-owned and operated restaurant and pizzeria. The Longo family has been in the restaurant business for more than 30 years which will be evident once you try their pizza.
You can choose one of their specialty pizzas or create one according to your taste. You can combine the ingredients according to your dietary requirements, if any, and keep in mind that this restaurant also has gluten-free options. If you are planning a party, consider Vic's to cater it; everyone loves Italian food at parties!
$$
827 W Morgan St, Raleigh, NC 27603
919-803-4849
View this post on Instagram
Trophy was primarily a brewery, but nowadays you can drink amazing beer and eat one of the most delicious pizzas in Raleigh there. It's the perfect food-drink combo to have in a rustic, low-key setting surrounded and served by the hospitable staff.
Pizzas are yummy and served in two sizes. You can have one of the classics, like Margherita, or one of their specialty pizzas, like Daredevil, Best dressed, or Most outgoing. Whichever you choose we are sure you won't get disappointed.
If you get to love this place as much as many loyal customers do, consider booking it for your next private party.
$$
8853 Six Forks Rd, Raleigh, NC 27615
919-847-0604
View this post on Instagram
Milton's restaurant has been in business for almost five decades now. It is a relaxing and friendly spot where you can go to eat yummy Italian dishes, including hand-tossed, made-from-scratch, baked in a traditional deck oven pizza.
Pizzas come in five sizes and if you are not sure what to order, you can always make your own with your favorite toppings. There is a gluten-free option available too. If you are planning a party, look into their catering option – you can contact them for more information on the catering menu.
$$
1842 Wake Forest Rd, Raleigh, NC 27608
919-836-8000
Capital Creations Pizza is a fine-dining restaurant that will satisfy not only your taste buds but also your wallet – the prices are affordable and the items on the menu are worth every cent.
The pizzas are creative, vegetarian-friendly, and most importantly, super delicious. This restaurant promises a good dining experience and if they get something wrong, you can contact them for a replacement or a refund. If you are feeling extra hungry, order baby back ribs with your pizza because they are a delight as well.
$$
7400 Six Forks Rd, Raleigh, NC 27615
919-845-6700
View this post on Instagram
Vivo Ristorante is a pizzeria that serves traditional Italian food. Their pizzas come in NY or Italian style and there are different options according to your preference for thin or thick crust. Either way, you will enjoy the phenomenal sauces, fresh ingredients, and creative servings.
Most of the pizzas come in gluten-free versions too, just make sure to tell the staff about your dietary restriction. If you are not feeling like going out, you can order the food from this restaurant online via Doordash.
$$
3501 W Millbrook Rd, Raleigh, NC 27613
919-785-2088
This restaurant is located in North Raleigh and it serves authentic Italian food and more. Assaggio's offers several gourmet pizzas and a few more classic cheese pizzas with a gluten-free option.
While the pizza menu is not extensive, the choices they offer are all creative, tasty, and nicely presented. You can dine-in or order your food online.
If you are eating with someone who isn't up for a pizza, there are plenty of other options – seafood, pasta, stromboli, chicken, veal, and more. There is also a kids' menu so feel free to bring your kids to Assaggio's for a gourmet meal.
$
4005 Wake Forest Rd, Raleigh, NC 27609
919-790-2444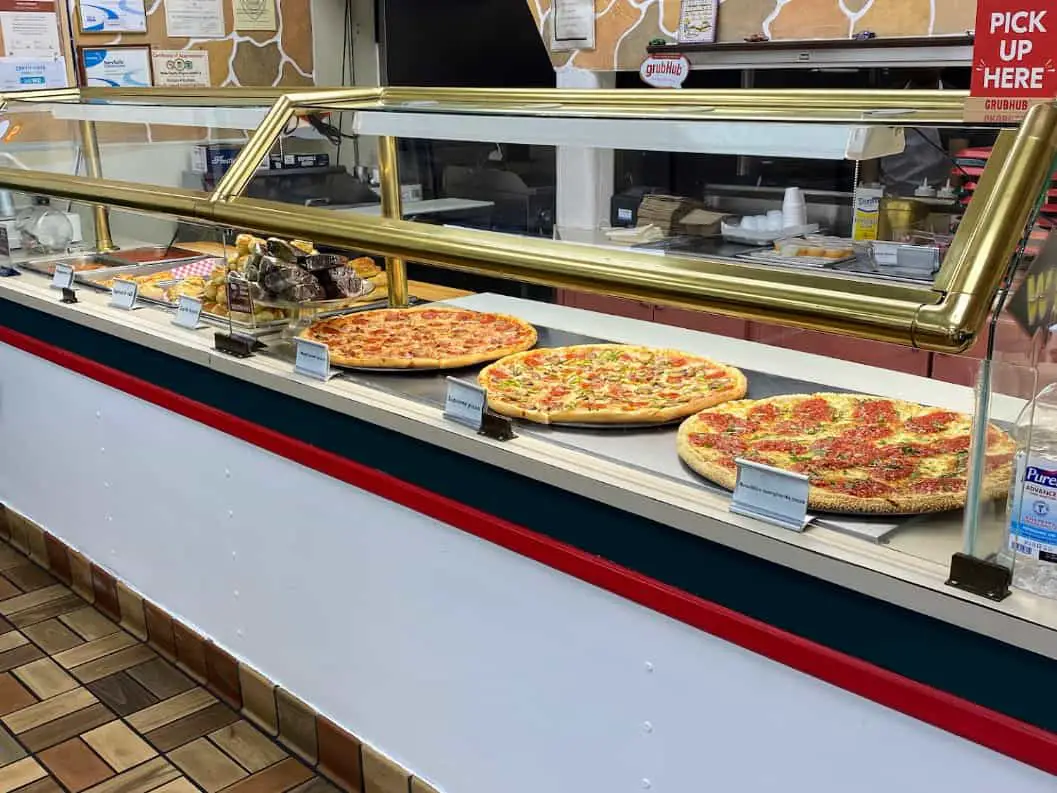 NY Brooklyn Original Slices is a restaurant that serves pizza many describe as one of the best in the whole Raleigh area. They offer both NY and Italian-style pizza made from the freshest, high-quality ingredients, which is just one of the many things that makes the dining experience in this restaurant super pleasant.
Their staff is hospitable and happy to help with any request, and the whole atmosphere of the restaurant will certainly make you come back. The items on the menu are inexpensive so you will get a more than great price-to-quality ratio. You can dine-in or order take-out or delivery if you don't want to go out.
$$
3121 Edwards Mill Rd, Raleigh, NC 27612
919-881-9778
View this post on Instagram
Bella Monica is a family-owned restaurant opened by a chef and his wife in 2000. They wanted this restaurant to be an extension of nana's table, which they succeeded in since the atmosphere is family-like. The food smells great, their pizzas are delicious, and the selection of Italian wines to pair with the food is just exquisite.
Bella Monica serves Neapolitan-style, thin-crust pizza, as well as calzones, strombolis, and other traditional Italian food. Reserve your table, order the food online, book a private event, or book Bella Monica for catering services.
$$
432 Woodburn Rd, Raleigh, NC 27605
919-835-9463
View this post on Instagram
This is a casual eatery that serves a wide variety of food – tacos, salads, steak, burgers, and more. Most importantly, they serve wood-fired, creative, and delicious pizzas you are sure to love.
Their service is amazing and you will feel at home in the stylish interior and served by the friendliest staff. A high-quality restaurant implies a lot of customers, so ensure that you book a table before going to dine-in. You can also buy someone you appreciate a gift card, book a private party, and order online if you prefer eating at home.
$$
3209 Hillsborough St, Raleigh, NC 27607
919-747-9328
This restaurant is heaven for all the Italian food lovers out there. The welcoming staff makes and serves the yummiest NY-style cheese pizza with the toppings of your choice.
You can also choose one of their special pizzas made from fresh ingredients and with the perfect amount of sauce and toppings. You can order online or call to reserve your spot. You can also go without a reservation but be prepared to wait some time for a table, especially if you go during the weekend.
$
222 Glenwood Ave #121, Raleigh, NC 27603
919-754-1050
View this post on Instagram
DeMo's opened in 2014 as a result of the owners' passion to serve the local community high-quality food made from the best ingredients. If you visit the restaurant and take a bite of their pizza, you will see that the owners succeeded in their mission – the pizzas are one of the best NY-style pizzas you can find in the area.
There are also vegetarian and gluten-free options. On top of the impeccable taste, the staff that will serve you is accommodating and friendly, so don't hesitate to visit DeMo's as soon as you crave some fantastic pizza.
Summary
Raleigh offers a lot of awesome pizza places to try out. Whether you want to dine-in, order takeout or delivery, book catering services, or reserve a place for a private party, you are settled! Choose the next pizza place you plan on visiting and let us know how it goes!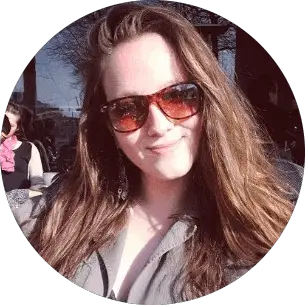 Barbara is an enthusiastic food-exploring person that goes through different culinary experiences. She got inspired by creating a pizza blog post after she tasted one of the best-selling pizzas in Toledo.