Pizza has been one of the most popular dishes around the world. With the diverse styles and recipes, there's a type of pizza for your every mood. But, of course, everybody has favorites, and it pays to find a place where you can enjoy it best. So here are the 12 best pizza places in San Francisco.
Price: $$
Address: 846 Divisadero St, San Francisco, CA 94117, United States
Phone: +1 415-441-1118
View this post on Instagram
This pizza place is a busy chain restaurant known for its cornmeal-crusted deep dish pies and thin-crust pizza. Little Star Pizza Divisadero takes pride in offering a lively, laid-back, and reasonably priced dining experience— each mouthful reveals the superior quality of the components.
Incredible flavor comes from the cornmeal crust, and the proportions of each taste in each dish are spot on. Their wait staff is more than willing to assist you with any inquiries you may have. If you are having trouble deciding what to get, they can easily offer suggestions to fit your taste. The quality of their pizza is worth visiting.
Price: $$
Address: 1570 Stockton St, San Francisco, CA 94133, United States
Phone: +1 415-835-9888
View this post on Instagram
Tony's is a busy Italian restaurant offering a range of pizzas you can enjoy. From Roman-style to coal-fired, they got it for you. Their menu also consists of beer served from the tap. The components, including the toppings, the sauce, and the crust, are delicious.
The rest of their dishes are excellent as well. With obviously fresh ingredients, their menu delivers only quality dishes for their customers to enjoy. They also have indoor and outdoor seating so you can choose where you want to enjoy your slice of pizza and beer. In some situations, you might need to wait before getting a seater, but the wait is worth it.
Price: $$
Address: 151 Clement St, San Francisco, CA 94118, United States
Phone: +1 415-668-1266
This site has always been loved and filled with people, and it's also the kid's favorite pizza place. It is a wonderful location for enjoying meals with one's family. This restaurant is great if you want to adjust the thickness of the crust, too, as they make pizzas with different crust thicknesses.
And as for the price, their pizzas are also reasonably available. You get good quality pizza and an overall great dining experience. Giorgio's Pizza also offers a variety of wines to enjoy with your pizza. The staff is always friendly and ready to help you with any concerns.
Price: $
Address: 542 Green St, San Francisco, CA 94133, United States
Phone: +1 415-982-9738
View this post on Instagram
This establishment is a hip and funky place specializing in pizzas made with focaccia crust and a selection of meat and vegetable toppings. At first glance, you can say that the place is really simple and unassuming. But when you dig into their pizza, it's one of the best in San Francisco.
There's usually a line of people lining up for their delicious pizza. Their pizza has a unique craft, and the difference is relevant in every bite. They have a thick, fluffy crust and overflowing flavor that dances on your tastebuds. Their staff is nice, and they serve pizzas piping hot!
Price: $$
Address: 855 Bush St, San Francisco, CA 94108, United States
Phone: +1 415-589-7940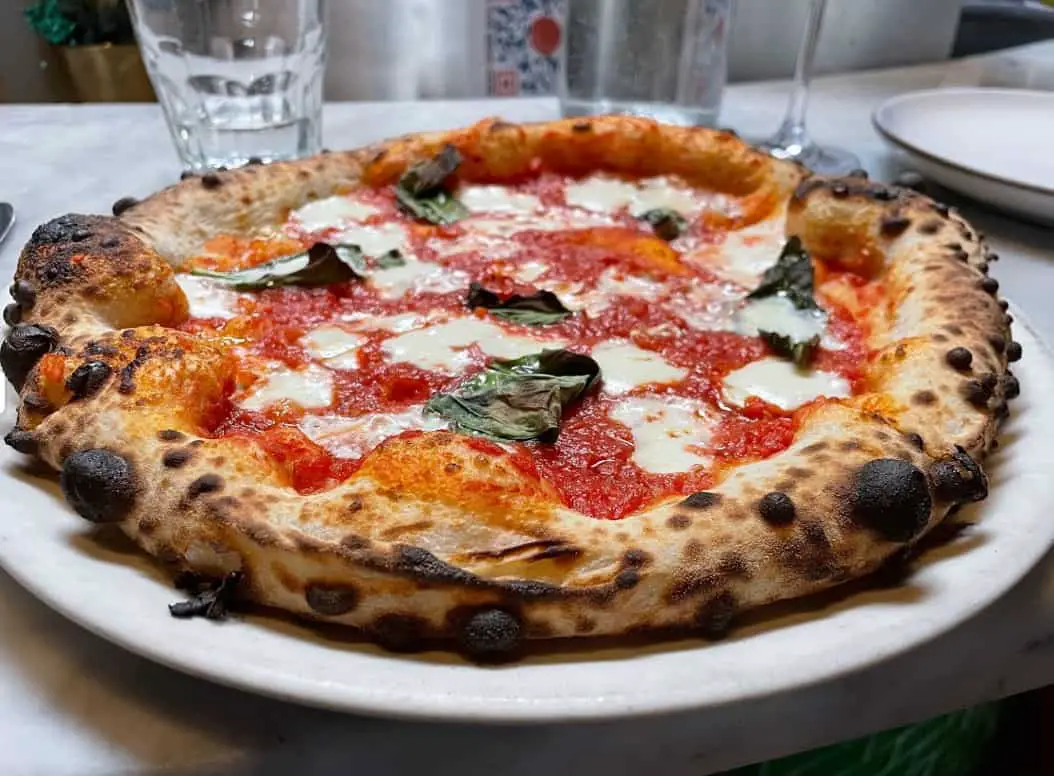 In its cozy, rustic-chic atmosphere, Del Popolo provides pizzas made in the Neapolitan manner and small New American snacks, beer, and wine. A fantastic pizza starts with quality ingredients, and Del Popolo ensures its customers receive just that.
They also make some excellent appetizers on smaller plates. Even though they have various dishes to enjoy, their menu is pretty simple, making it easier and not confusing for customers. While eating your pizza, the place is also relaxing, letting you enjoy your dining experience to the fullest.
You should consider their opinionated wine program if you enjoy drinking wine with your pizza. They have a wide selection of wines to choose from and a good experience awaiting you.
Price: $$
Address: 510 Stevenson St, San Francisco, CA 94103, United States
Phone: +1 415-795-3040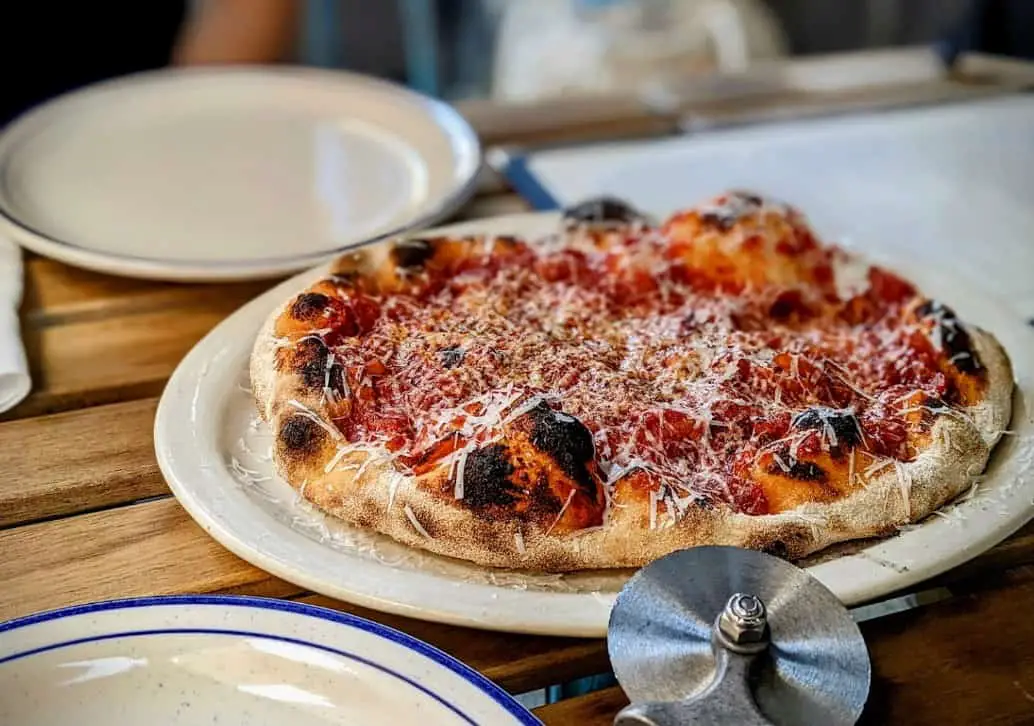 This pizza place features an industrial-chic enoteca serving Roman-style pizza. Their pizza, or as they call it, 'pinsa,' is cooked in a brick oven. If you like your wine accompanied by wine or beer, this place is a good choice. You'll feel like you've stepped into a picture-perfect scene from an Italian cafe—incredibly helpful staff–  really kind and accommodating.
While you wait for your company, their bartender will be sure to keep your glasses full. Their pizza and other dishes are very well cooked and of high quality. Whether you prefer dining alone or with larger groups of people, this place is an ideal spot to celebrate.
Price: $
Address: 1243 Van Ness Ave #5534, San Francisco, CA 94109, United States
Phone: +1 415-673-7771
Village Pizza is a nostalgic pizzeria specializing in East Coast-inspired pizzas with thin crusts and a delicious assortment of toppings. They take great care to ensure that their pizzas are freshly made and delivered to you while piping hot and deliciously.
If you are coming to eat after a long day, their pizza will contribute to the relaxation you feel as you dine in the cozy environment. The crust is perfectly crunchy and delicious, the sauce has a nice flavor, and the toppings are outstanding. They also provide other foods such as chicken wings and the village special, which come highly recommended by previous customers.
Price: $
Address: 700 Bush St, San Francisco, CA 94108, United States
Phone: +1 415-391-5008
View this post on Instagram
Uncle Vito's is a restaurant specializing in pizza and offers a variety of toppings, low-fat cheese as an alternative, pasta, and other items. If you feel like just staying home or indoors, they have an active social media presence, so it would be easier for you to get updated.
Because it is such a wonderful location with food of such high quality, there will be times when the place is packed. Their menu is also available for delivery, so you can always call and have a bite of your favorite pizza. They have amazing service and creamy pasta to pair with your crusty, flavorful pizza.
Price: $$
Address: 3193 Mission St, San Francisco, CA 94110, United States
Phone: +1 415-296-6351
View this post on Instagram
This restaurant is a high-energy tavern that serves house pints and pizza squares. Their pizzas are Detroit-style and chewy. As for ingredients, they make sure they use fresh local ingredients. So pair your freshly baked pizza with a nice cold pint of beer.
Their pizzas are incredible and have outstanding flavor combinations that are just right for the crust in the Detroit style. So if you want a specific crust style like Detroit style, you should visit this place. They have indoor and outdoor seating; you can choose according to your preference. Their plates of pasta are also really good.
Price: $
Address: 1919 Hyde St, San Francisco, CA 94109, United States
Phone: +1 415-771-3100
The pizzas at this pizzeria are always steaming. The regulars and locals love the thin crust pies piled high with toppings. So if you're looking for a nice spot to take the family for pizza, you've found it. Their employees are kind and welcoming, and it's like having a meal with people you are comfortable with.
Their crust is unique and tasty, adding up and, at the same time, balancing the rich toppings. They also serve per slice, and the slice is massive! Every serving is a filling serving, so the price you pay is worth it.
Price: $$
Address: 211 23rd Ave, San Francisco, CA 94121, United States
Phone: +1 415-379-9880
View this post on Instagram
Pizzetta is a cozy pizza restaurant that specializes in hand-crafted pies. Their pizzas feature pizzas with thin crusts and fresh ingredients that are in season. Service at this establishment is exceptionally warm and kind! They don't have a lot of seating inside, but if you sit at one of the tables outside, you can opt for outdoor seating.
You can take advantage of the hot lighting and the blankets they provide and keep yourself cozy while you enjoy their menu. Their wait staff is excellent. They are friendly, knowledgeable, and not in the least bit eager to rush you through your meal or wine selection.
Price: $$
Address: 2842 Diamond St, San Francisco, CA 94131, United States
Phone: +1 415-239-8500
Gialina is a small and simple place that is well-known for the crispiness and originality of its pizzas made in a Neapolitan manner. They also offer a substantial selection of salads and wines you can pair with pizza.
Despite the restaurant's popularity, the inside has a cozy atmosphere, and the kitchen is always lively and full of activity. They serve bigger sizes of pizzas to accommodate bigger crowds too. If you like pairing your wine with pizza, worry no more, as they also have a simple list you can choose from.
Summary
Finding a pizza restaurant can be pretty easy especially in a big city. However, finding a pizza place you connect with is something else. If pizza is a comfort food to you, then you deserve enjoying it in a place that also feels like home. These 12 best pizza places in San Francisco can be a head start.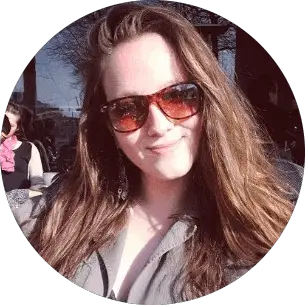 Barbara is an enthusiastic food-exploring person that goes through different culinary experiences. She got inspired by creating a pizza blog post after she tasted one of the best-selling pizzas in Toledo.