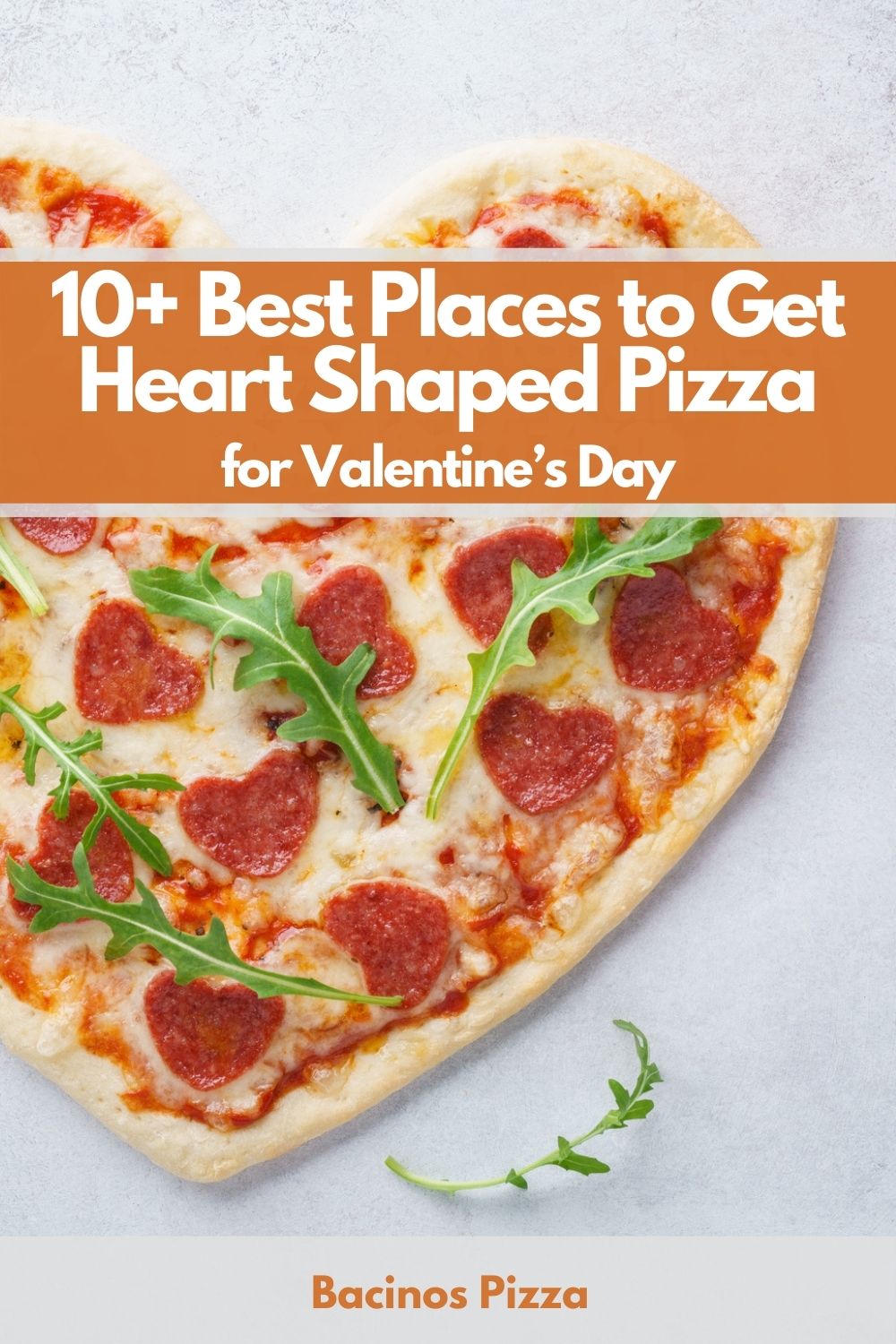 There's no better way to say "I love you" than with pizza – except, perhaps, with heart shaped pizza!
If you're planning a romantic meal at home, a heart shaped pizza could be the perfect centerpiece. But if your pizza making skills aren't up to the challenge, why not buy one ready-made? We're going to show you where to get heart shaped pizza that will wow your loved one.
So read on, and get ready for the perfect date night!
Heart shaped pizza for Valentine's Day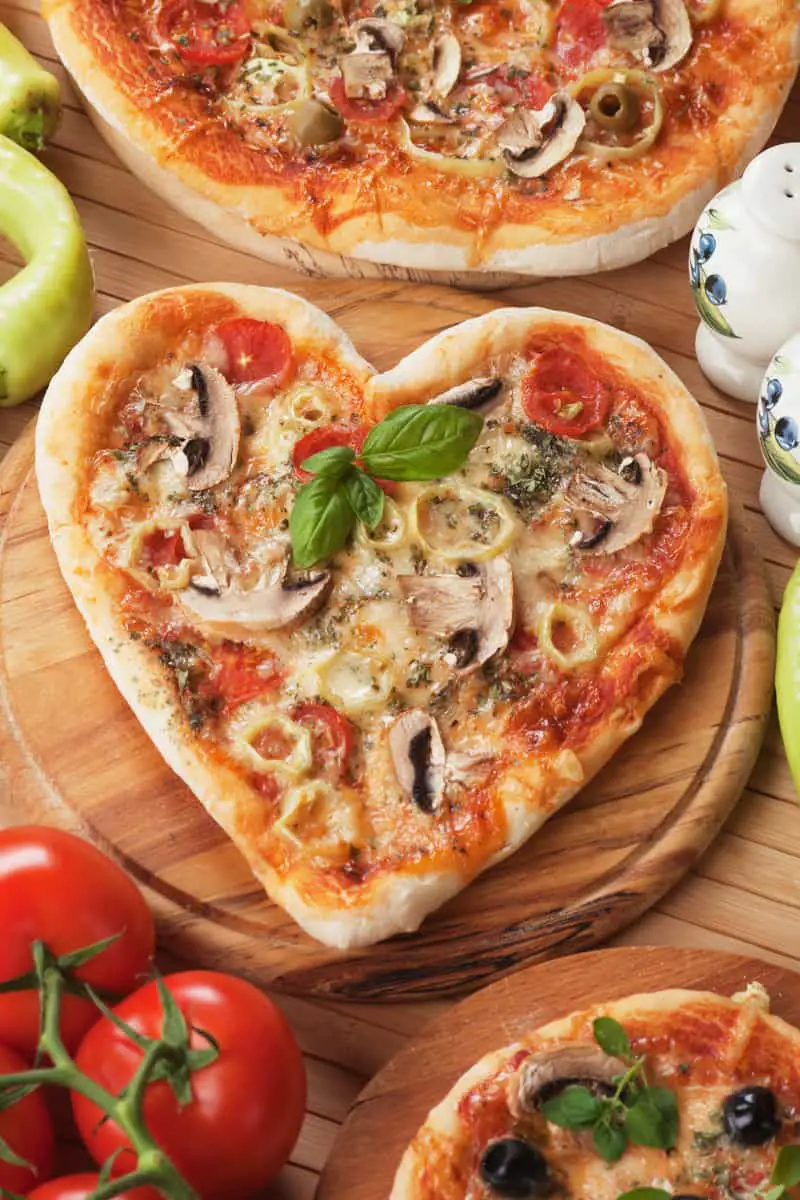 If there's ever an occasion that calls for heart shaped pizza, it's surely Valentine's Day! It's the perfect time to show your loved one how much you care. And lots of pizzerias make heart-shaped pizzas for this special day.
At other times of the year, though, a heart shaped pizza is harder to find. But if you're planning a special occasion, it's always worth checking with your favorite pizzeria. They may be able to oblige, even if it's not on the menu.
And plan ahead if you can. Pizza parlors are more likely to be able to help if you can give them some notice.
Some of the options on our list serve heart shaped pizza only on the few days around Valentine's Day. Others offer it year-round. So without further ado, let's take a look at what's out there.
Where to get heart shaped pizza
Pizza institution Papa John's have a proud tradition of romantic food for Valentine's Day. Start your special evening with a heart shaped pizza, then follow up with a delicious heart shaped chocolate brownie.
There's bags of choice when it comes to your pizza too. Each one is made to order with your very own choice of toppings from Papa John's extensive range. And it comes unsliced, so you can cut your pie in whatever way you choose. Note, though, that all heart shaped pizzas are made with a thin crust.
The chain usually offers their romantic pizzas at all stores for Valentine's Day. And check online for some great discounts, usually available when quoting suitably affectionate phrases like "Be mine".
If you're looking for a heart shaped pizza at other times of the year, however, you may be out of luck. But it's worth calling your local branch in advance. With enough notice, they may be able to help out.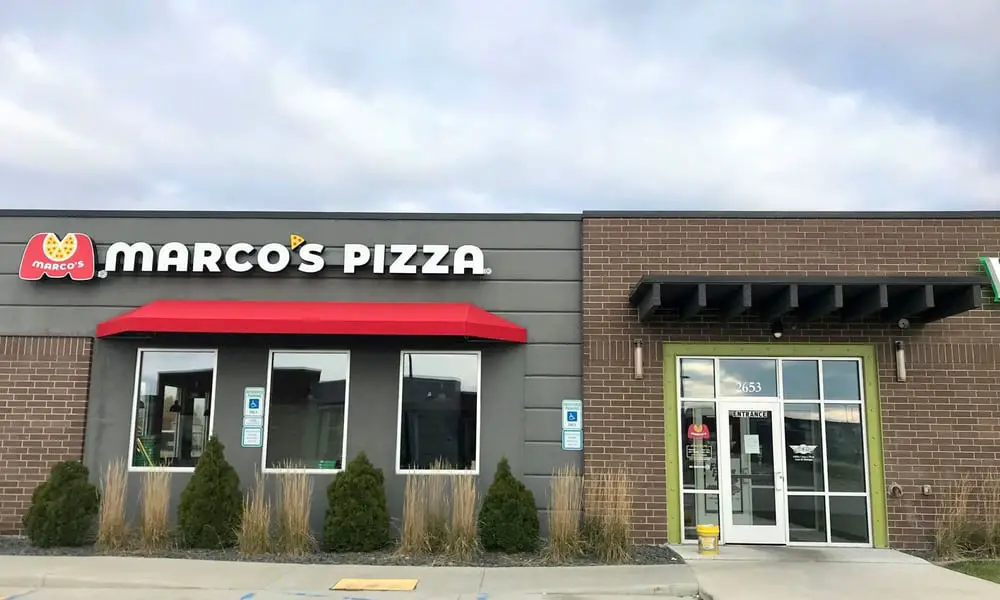 Marco's are another chain that offer heart shaped pizzas to celebrate Valentine's Day. They're usually available for the week leading up to the big day.
Their heart shaped pizza is available in only one size, and only with a thin crust. But you can choose your preferred toppings, crust topping and sauce. If you like your crust extra crispy, you can ask for it "well done". And you can have your pie ready sliced or not, as you prefer.
Marco's also offer a meal deal with a gooey chocolate brownie for extra romance. But unlike Papa John's, the heart shaped pizzas are available at selected Marco's only. So check whether your local branch is participating to avoid disappointment.
At Mountain Mike's, heart shaped pizza is a Valentine's special. But it's available throughout the month of February, giving you a longer period than most to enjoy it.
Here, you get a 14-inch heart shaped pie for the same price as a large round pizza. It comes with one topping as standard, but you can get more if you pay extra. Choose the chain's signature topping of curling pepperoni, and your pizza will look red too. Cute!
With a name like Pizza My Heart, it's hardly surprising that this this Californian chain was a pioneer of the heart shaped pizza! They've been making their romantic pies for over a decade, and they've reaped the rewards. Valentine's Day is now one of the biggest selling days of the whole year for the chain.
And if you're a vegan, or love someone who is, this could be the pizza for you. Pizza My Heart make a delicious vegan pie topped with plant-based mozzarella.
In previous years, they've teamed up with delivery service DoorDash to run special promotions. In 2020, the first thousand customers to order a heart shaped pizza for Valentine's Day got theirs free. If you live near one of their branches, this is definitely worth checking out.
Pizza Hut offer their heart shaped pizzas either alone or with a chocolate chip cookie for a sweet finish. The standard offering has a single topping and a light and airy crust. You can select a crust topping and sauce of your choice too.
And if you fancy something a little different, try the Cheesy Crust Pizza. The cheese-packed crust is baked in such a way that each slice is shaped like a heart.
Like so many others, this is a Valentine's Day deal. You can usually order your heart shaped goodies from a couple of days before February 14th.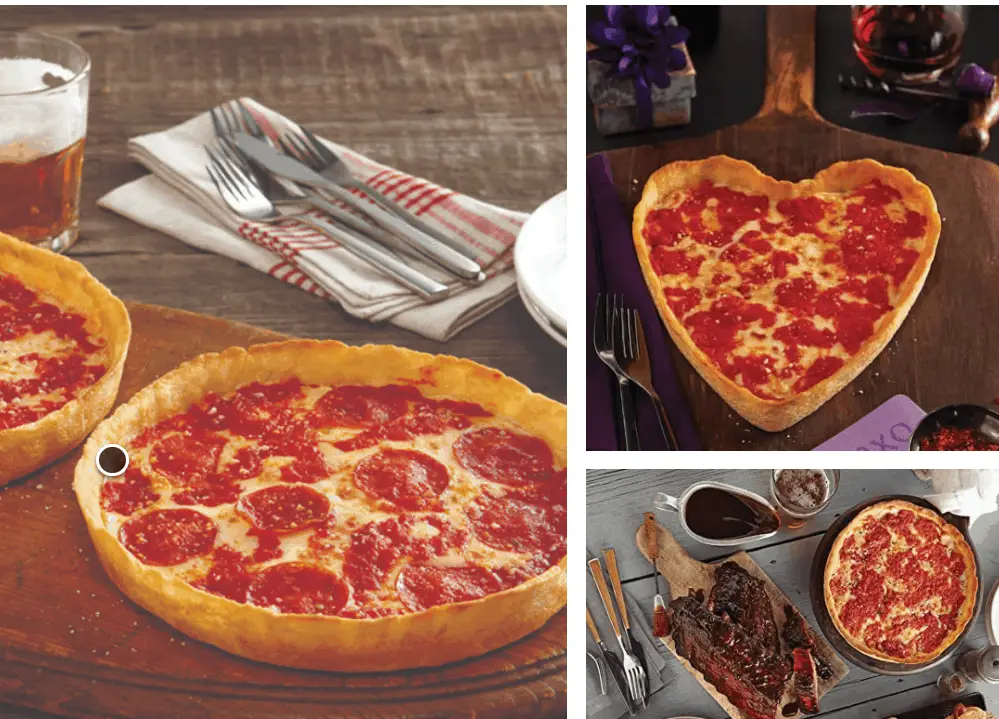 There isn't much you can't buy at Amazon, so it's perhaps unsurprising that they offer heart shaped pizza! And if you want your pizza outside Valentine's Day, this is a great option.
Here it comes in the form of a two-pizza gift package. You'll get one heart shaped pizza and one round one. It's available with a topping of either pepperoni, spinach or sausage. Both versions are nine inches wide, and have a deep dish Chicago-style base. So if you like a thicker crust, this could be for you.
The pizzas are made from scratch using the Malnati family's 50-year-old recipe. They're then frozen so that they'll stay fresh to your door. Pizzas ship on Monday, Tuesday or Wednesday after ordering, and arrive within two days.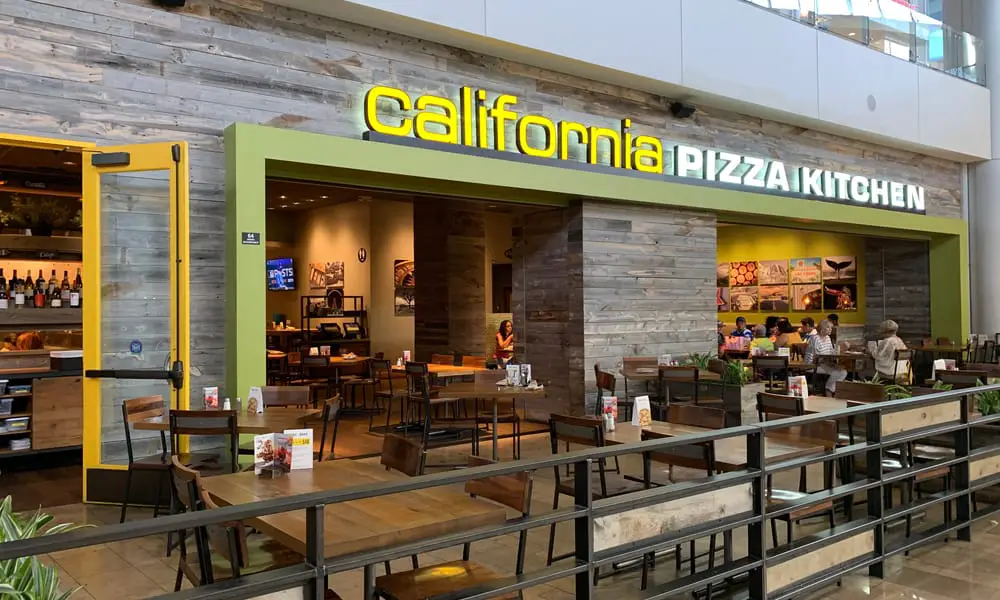 At California Pizza Kitchen you can order any pizza of your choice with a heart shaped crust. The deal runs over the Valentine's period, usually lasting around four days.
With this one, your pizza will have a thin crust. Prices are the same as an equivalent standard pizza, and you can order whatever toppings and extras you'd like.
There's also a bundle specially designed for couples, with an appetizer, two entrees and a dessert to share between you. Any of the items from their prix fixe menu can be included. If you want to turn your heart shaped pizza into a full-on romantic feast, it's a great option.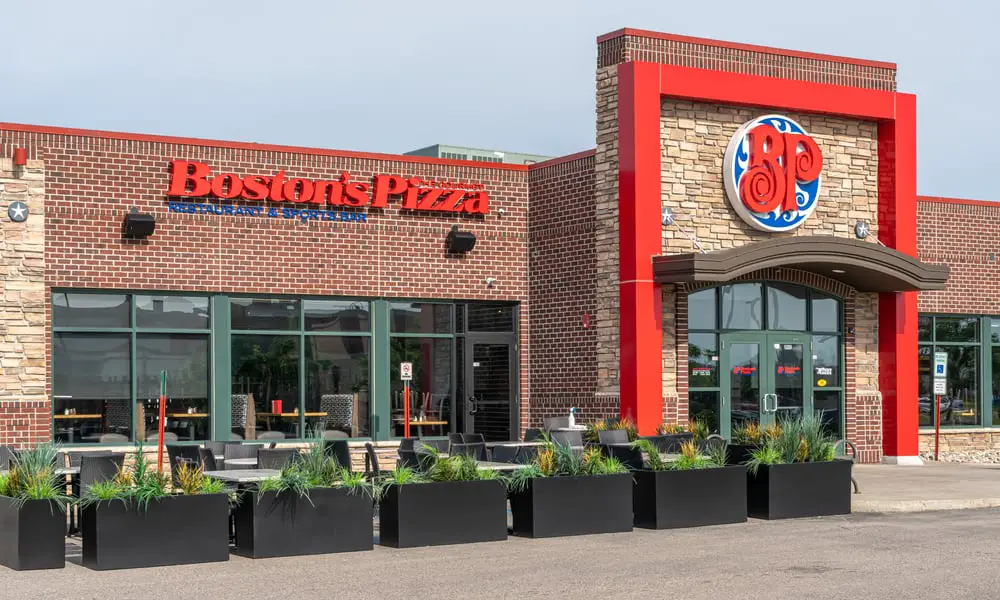 Boston's have around 40 branches across the USA and Mexico, with a sister chain operating in Canada. And they're masters at using their heart shaped pizzas to spread some love.
They've run fundraisers where a dollar from the price of every pizza has been donated to charity. For an extra dollar, customers could vote for a charity to receive the funds.
And in 2020, Boston's offered heart shaped pizzas to order throughout December. The firm said it was a way of supporting their customers through the challenges of holiday season during the pandemic.
Most years, though, you're more likely to get your hands on a Boston's heart shaped pizza around Valentine's Day.
Wherever you live in the USA, you can get a delicious pizza delivered from Pizano's. Your pie will be cooked to order, then flash frozen to lock in the flavor. Just note that there's an extra charge for delivery to Hawaii and Alaska.
Pizzas are available in multi packs, in gluten free versions, and with a thin crust or deep pan. So whatever your loved one's pizza preference, there'll be a pie to suit.
Heart shaped pizzas are a Valentine's Day special, and they're usually available throughout February. But Pizano's promise to always consider custom orders, so they may be able to help at other times of the year too. Just email them at [email protected].
Hungry Howie's make heart shaped pizzas around Valentine's Day. But they've been known to roll them out at other times of the year too. So if you want to treat your loved one to a romantic pizza, they may be worth checking out.
Their heart shaped pizzas are thin crust, and come with one topping as standard. And you can also order Three Cheeser Howie Bread in a heart shape too.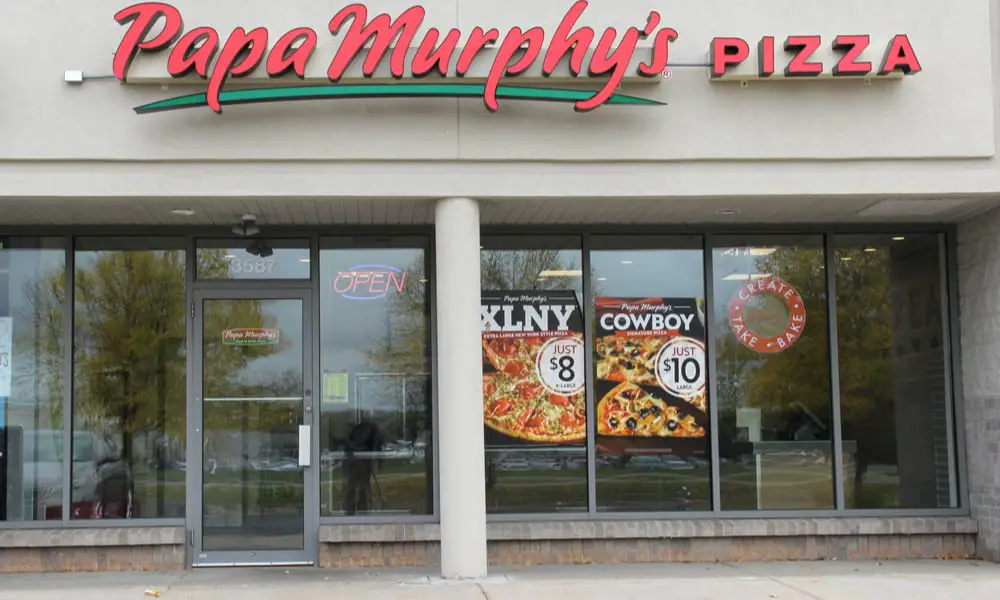 Papa Murphy's "Take-and-Bake" offers you the convenience of ready-made pizza with the freshness of baking at home. And for four days or so around Valentine's Day, you can buy a romantic heart shaped pie.
The "Heartbaker" features red sauce, mozzarella, mild cheddar and pepperoni. Buy it alone or with chocolate chip cookie dough in the "Sweetheart of a Deal" bundle.
Just note that prices and availability will vary by location, so check your nearest branch is participating.
Ready for Heart Shaped Pizza?
We hope you've enjoyed our guide to some of the best places to get heart shaped pizza! If you're looking for a Valentine's Day surprise, there's lots of choice out there. But you can get a romantic pizza at any time of the year with a little planning.
We hope you and your pizza-loving date enjoy a wonderful night in. Bon appetit!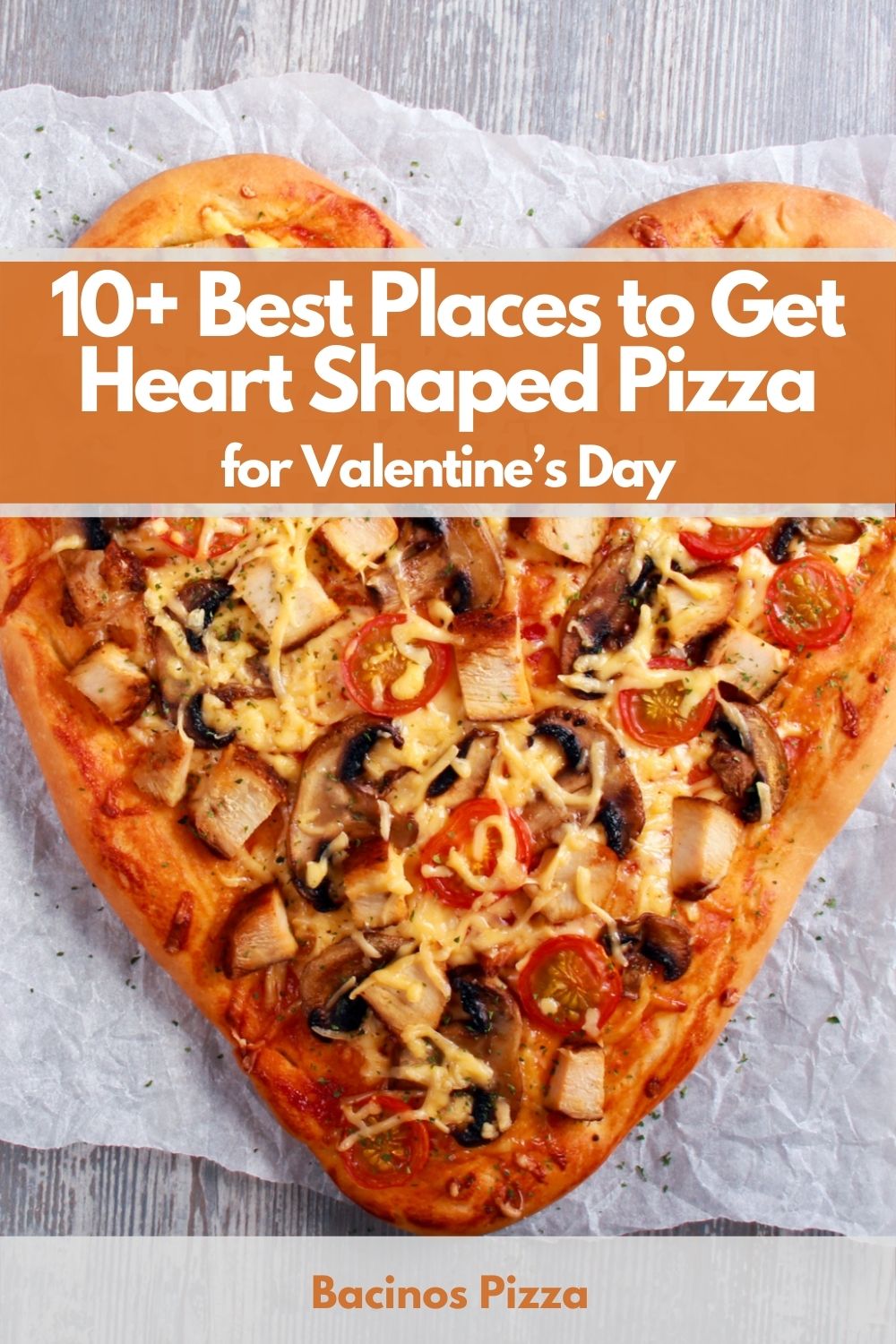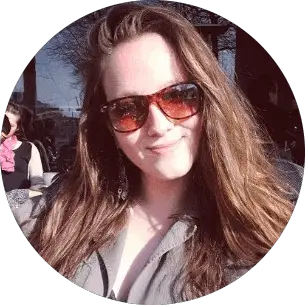 Barbara is an enthusiastic food-exploring person that goes through different culinary experiences. She got inspired by creating a pizza blog post after she tasted one of the best-selling pizzas in Toledo.