Everyone loves pizza, and you can make decent pizza in many different ways. However, as any true aficionado will tell you, perfect pizza needs to be cooked in a wood-fired pizza oven.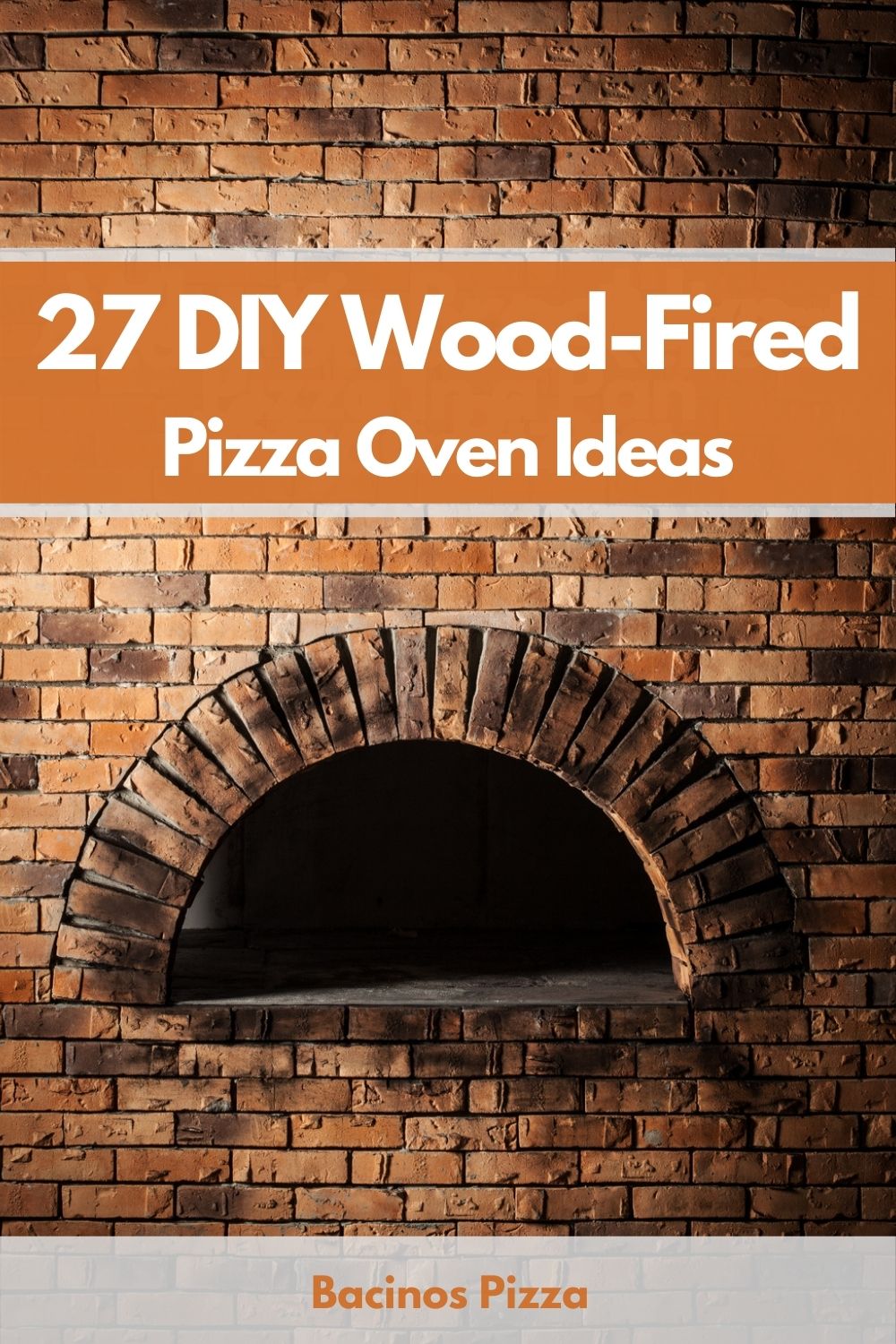 Unfortunately, these can be expensive to buy – but a cheaper option is to make your own. So for anyone who wants to try, here are 27 great plans we found for making a DIY wood-fired pizza oven at home.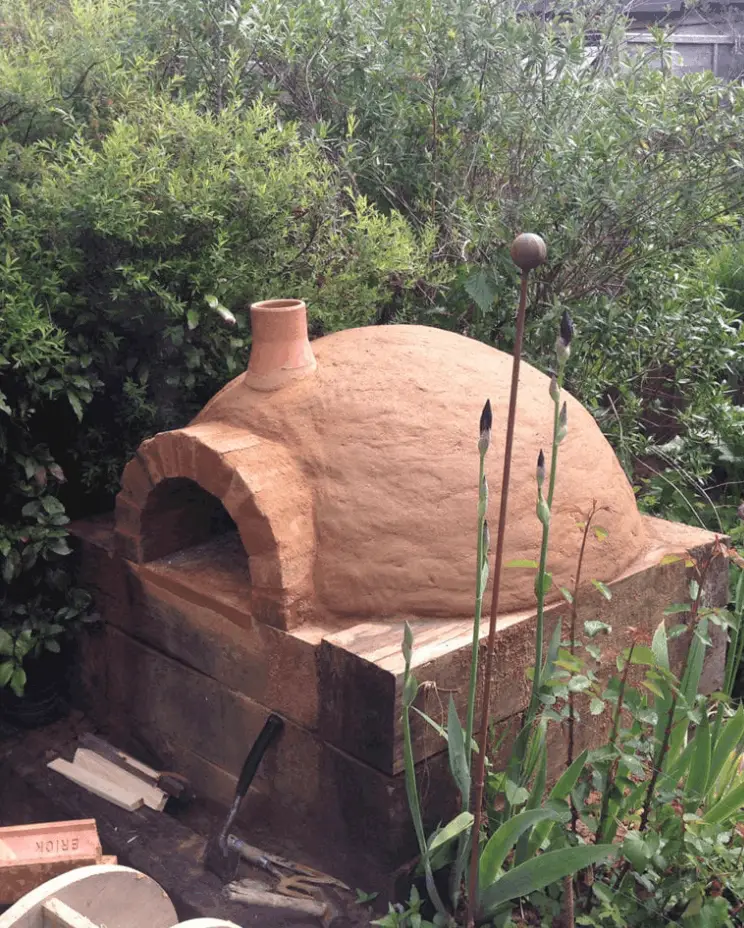 With this step-by-step guide, you'll learn how to build a pizza oven in your yard using only a few inexpensive materials you can pick up from your local hardware store – or even better, perhaps for nothing at all! Does that sound like something you might be interested in trying? Then check out this blog post for all the details you'll need.
2. How to Build Your Own High-Performing Wood-Fired Pizza Oven from Bricks
As the introduction to this video tells us, you could spend thousands of dollars having a pizza oven built for you – or you could just make a DIY version for around only 50 bucks. It's a fun project to attempt, and when you finish, you'll be able to cook traditional pizza in your own yard, so why not see if you can recreate this plan at home?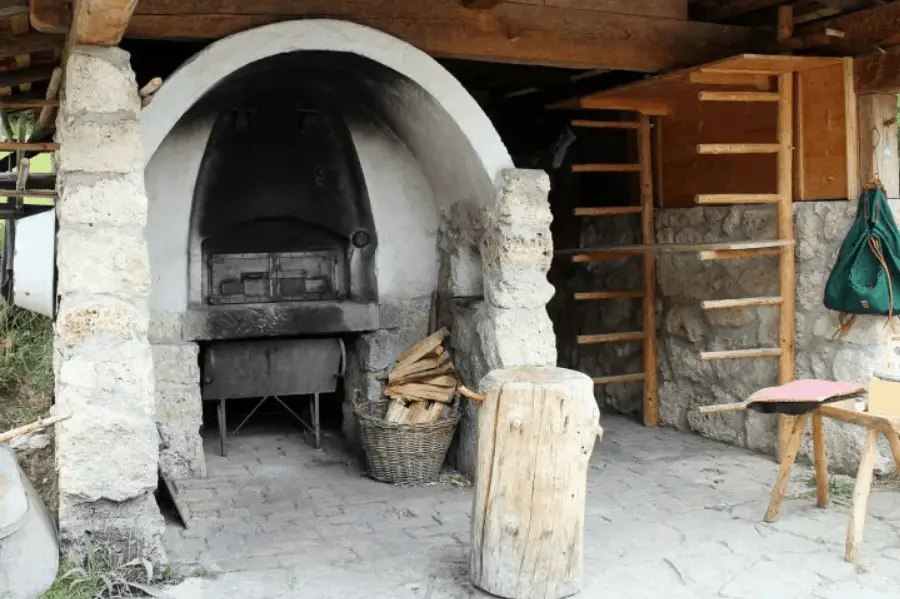 If you're considering building a pizza oven at your home, you'll probably be wondering about how much it will cost and whether it will be worth all the money and effort. In that case, this post should be of interest since it tells you everything you'll need to know before you start. And then, if you decide to go ahead, it also teaches you how to build a pizza oven of your own.
4. DIY Wood Fired Pizza Oven Build
Here's a fascinating video to watch. In it, this YouTuber from Ireland takes you through how he built his DIY pizza oven at his home, showing you everything he did and giving you all the info you need to copy his idea.
It looks fantastic when it's finished, and you'll find a list of the materials you'll need to build it – so in short, this tutorial tells you everything you need to know to make something just like his version yourself.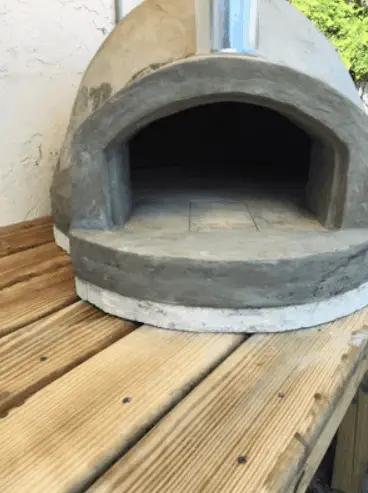 There are plans for pizza ovens to suit all kinds of budgets, but if you're looking for something in the $100-200 range, then this tutorial should be worth a look.
It's from the Instructables website, so as you would expect, the plan is well written and includes plenty of photos to show you what you need to do. It's quite a big project, but it's certain to be a rewarding one, so if you're looking for something to keep you busy, this could be a fun job to attempt.
6. DIY Outdoor Pizza Oven for Under $40
For those who want to keep their expenses as low as possible, this is a video that will be of interest. In it, this YouTuber shows his plan for a DIY pizza oven that cost no more than $40. Want to know how that's possible? Then give his video a watch to find out!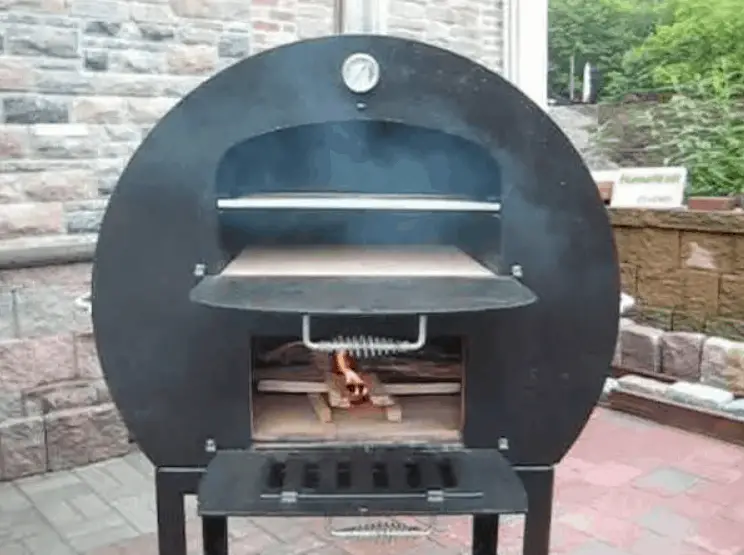 If you're looking for reasons – or excuses – to build a wood-fired oven, this blog post has plenty that will convince you. Then, once you've decided it's a project you're interested in tackling, you'll also find details of how to go about building one.
8. DIY Pizza Oven Build – Full Build in 5 Minutes!
We loved watching this video because it's almost mesmerizing watching the time-lapse shot of the oven taking shape. It's the kind of thing anyone will be able to copy at home and is made of simple materials that won't cost you much money – making it just the kind of thing a novice DIYer will be able to attempt, even on a limited budget.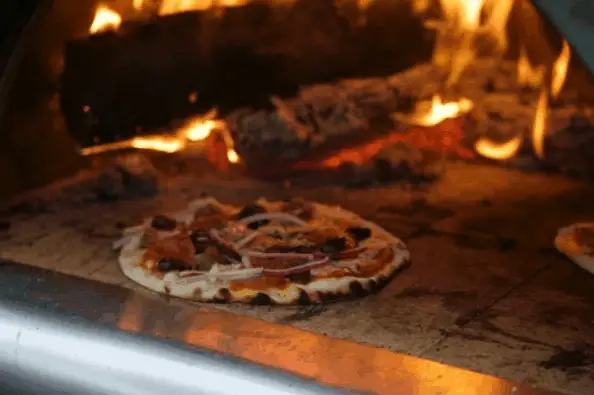 Before you start building your pizza oven, you'll need to have a good idea of what the project entails. Otherwise, if you just jump in and start building, you may find you've overlooked something during the planning phase or that the job is more difficult than you'd imagined.
To make sure this doesn't happen, this post gives you a broad overview of the basics of DIY pizza ovens, helping you avoid biting off more than you can chew.
10. DIY Wood Fired Pizza Oven for $200
If you have a little bit of money to invest in your pizza oven project, you can hope to build something highly impressive, and with just $200, you can attempt to build an oven like the fantastic version in this video. It looks extremely professional, and the pizza he cooks in it looks super-delicious, so why not see if you can copy his design?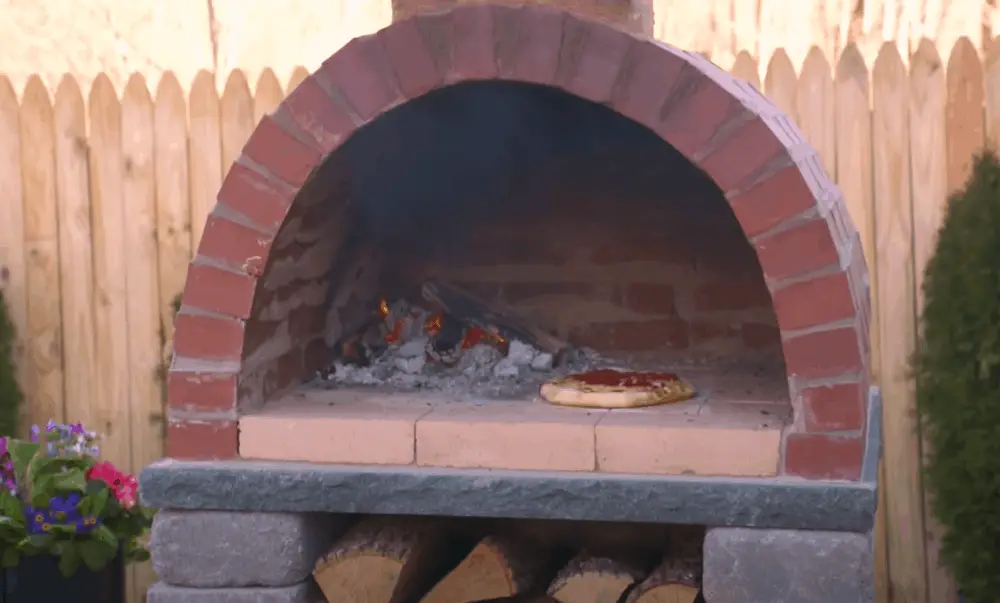 Here's a plan that goes into plenty of detail about the kind of considerations you'll need to bear in mind when planning your pizza oven – and it then takes you through all the steps you'll need to follow for building it. Then, when it's done, you'll be able to start looking forward to homemade pizza cooked to perfection in your own DIY creation.
12. How to Build a Wood-Fired Pizza Oven Using Pilates Ball DIY
There are quite a few plans out there for building pizza ovens using Pilates balls, which means it must be a technique that works. Here's one that's among the best we've seen, so if you want to know how it's done, this video is a recommended watch.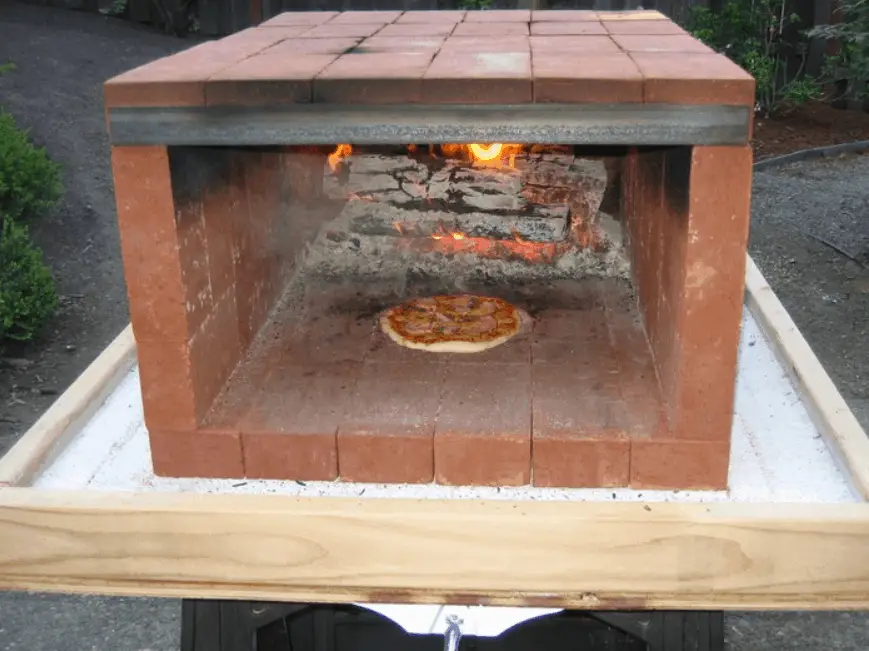 The brick pizza oven in this blog looks extremely simple from the photos – and that's because it is. Pizza ovens don't need to be overly complicated to do the job of cooking delicious pizza, so if you are looking for an easy plan that will give you an oven for doing just that, this is a option that should appeal.
14. DIY Cheap Exercise Ball Pizza Oven
Here's another great video tutorial for making a pizza oven from an exercise ball. One of the reasons this idea is so popular is because it's such an easy technique to replicate, so if you want a plan for making a DIY pizza oven that's practically foolproof, this could be the tutorial you're looking for.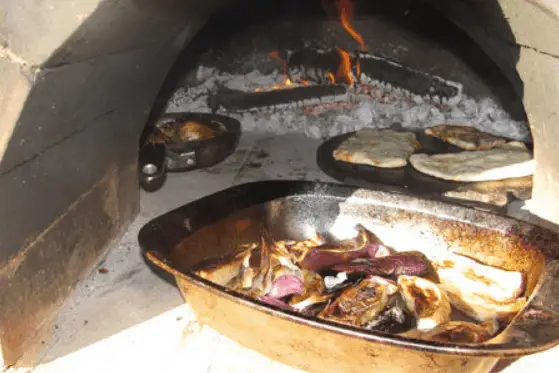 As you can read at the start of this blog post, building a pizza oven in your yard is a great idea for more than just one reason. As well as cooking pizza in it, you can also use it to cook a range of other food.
It will also help keep your outdoor space warm in cooler weather, and it will even add atmosphere to your yard. The plan is easy to copy too, and it looks amazing when it's finished. And the best thing is, if you want one too, you shouldn't have any trouble copying this idea.
16. DIY Pizza Oven Build
This video tutorial is a little short on explanations – instead, it shows you how these YouTubers built a high-quality DIY pizza oven from scratch, clearly demonstrating everything you'll need to do to replicate it at home. The end result is also one of the most impressive versions we've seen, so if you're up for a challenge, this video should be worth a watch.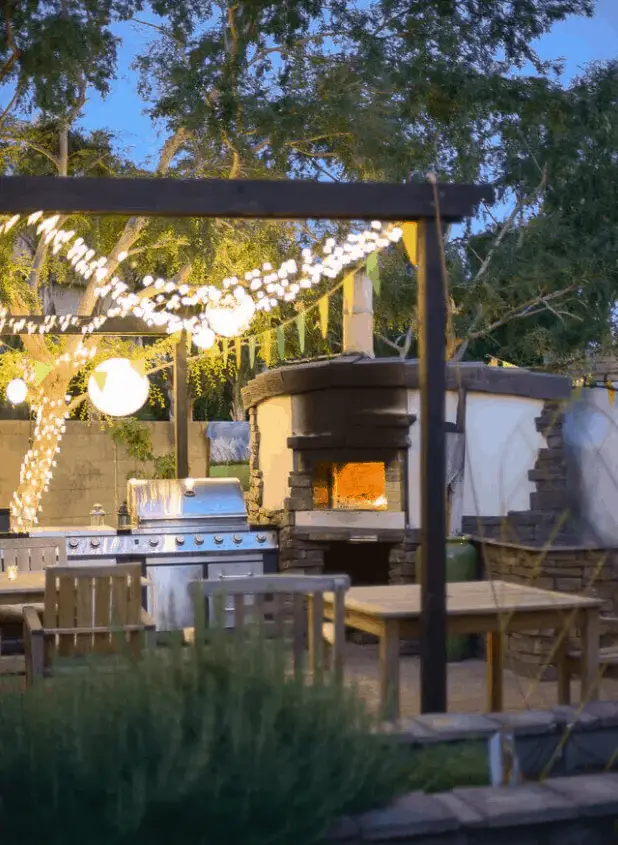 If the photo of this magnificent pizza oven doesn't inspire you to build one of your own then nothing will. Amazingly, this blogger writes that she had no previous experience of working with masonry – so if she managed, almost anyone else will be able to too!
18. Metal Drum into DIY Wood Fired Pizza Oven
What this YouTuber promises us at the start of his video is a technique for building a brick pizza oven without needing to build a…giant pizza oven! His shortcut includes incorporating a metal drum into the design, and if you check out his video, you'll see how well his idea works.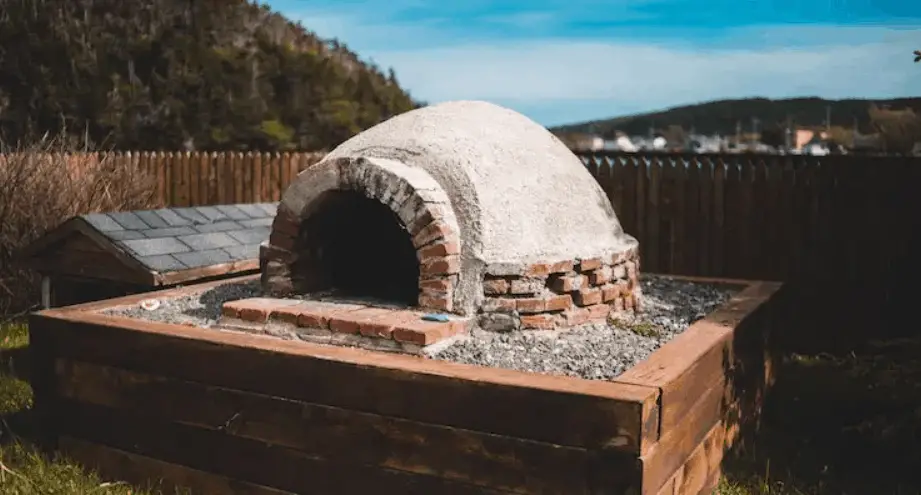 As this blog tells us, there's no better way of making pizza than in a dedicated pizza oven – so if you want to make real pizza at home, that's what you're going to need. Fortunately, you can save yourself a lot of cash by building your own, and this post goes on to describe several different techniques you can consider.
20. Wood-Fired Stone Oven Construction Video
The person who posted this video describes it as "breathtaking", which is quite a claim, but when you start watching, you begin to realize it might just be justified. It includes a time-lapse shot of "Uncle Hajji" building an ambitious pizza oven from the very beginning. And by the time he finishes, you'll be blown away by what he makes. Think you can do something similar? Then why not see if you can copy his plan?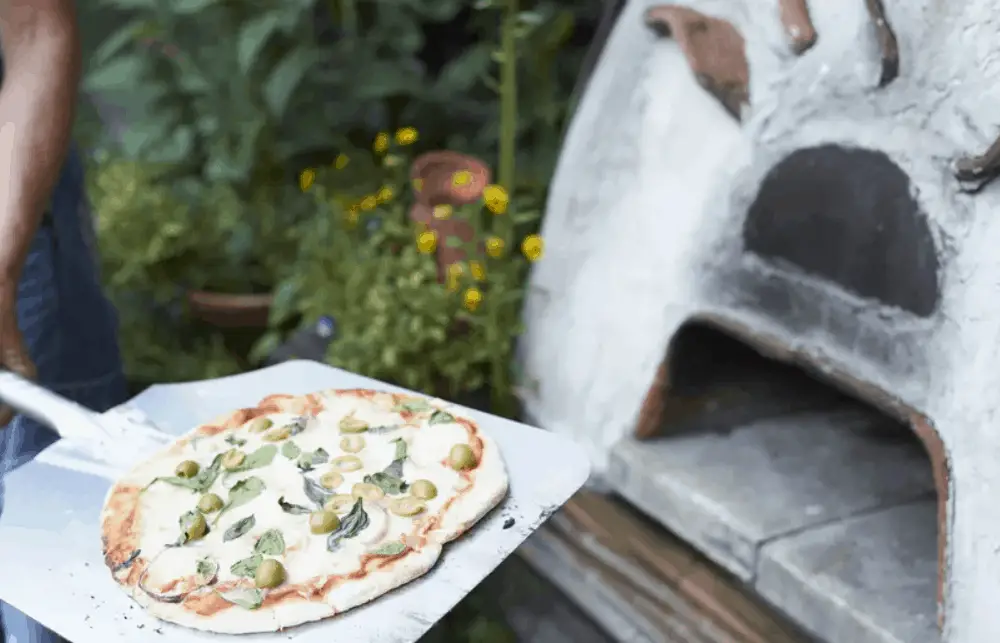 If you're the kind of person who likes a logical tutorial that tells you everything you'll need to do and everything you'll need to do it before taking you through the process in clear and logical steps, then this is the plan for you. It's a big job, but we think it will be worth the effort. Check it out and see if you agree!
22. DIY Wood Fired Perlite/Cement Pizza Oven
In this video, you're given a simple idea for building a pizza oven using a yoga ball and a few other basic supplies. It's a similar design to some of the other ovens made from balls like this, but it's always useful to watch a few different ones before you start. And as you can see, the pizza you can prepare in this oven looks heavenly.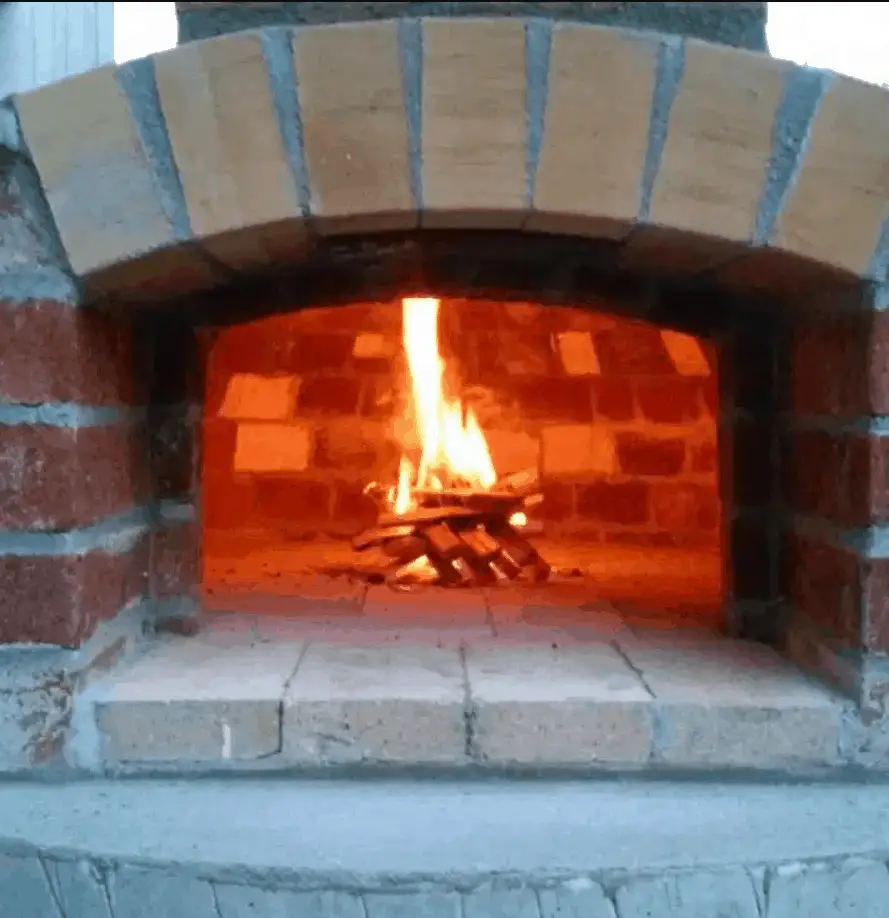 As this DIYer explains, he felt that good pizza is one of life's essentials but was put off by the price or complexity of many pizza oven projects he saw – so he just designed one himself. His idea is simple and affordable, and it's something that most people will be able to manage, making it a post that's well worth a read.
24. DIY Homemade Wood Fired Steel Pizza Oven Build and First Cook
Here's an interesting project to check out because it starts right at the planning stage on a computer screen. From there, you get to watch as it takes shape right up until it cooks its first pizza. It's fun to see how the design progresses, and you'll also find all the instructions for building something just like it.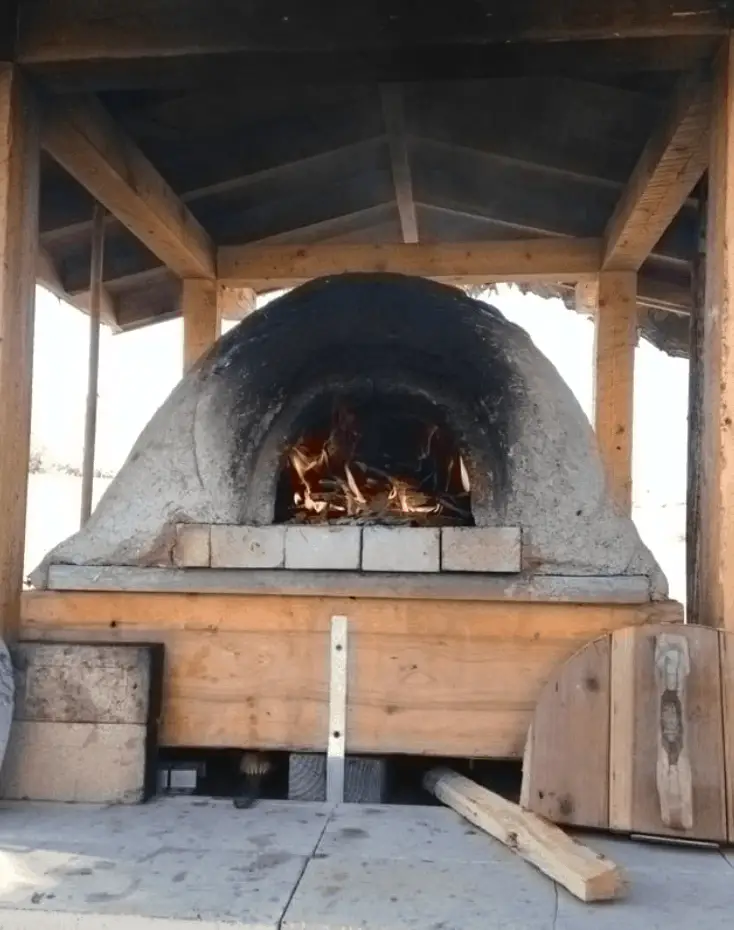 We think this plan is one of our favorites because the oven this blogger shows us how to build looks like the kind of thing people have been cooking in for millennia.
However, the pizza she makes in it looks irresistible, which goes to show that even ancient technology can produce great results. You'll also find some tips about some other things you can cook in an oven like this, making it a doubly interesting read.
26. Make Your Own Pizza Oven for Under $10!
This simple design for a wood-fired pizza oven wins the prize for the least expensive version since it cost only $10 to build. It does the job though, and if you can make a pizza oven for that little, then why spend more?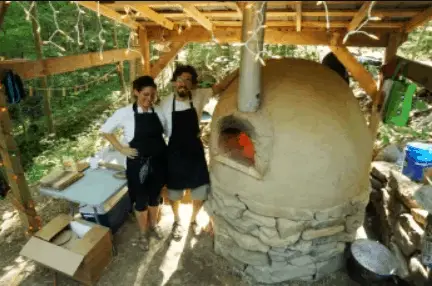 One option for building a wood-fired pizza oven is to build a cob oven from mud. The one these bloggers show us was incredibly inexpensive, but it looks like it cooks yummy pizza, so we're sure that plenty of people who see it will be keen to try making something similar themselves.
Loads of great ideas for DIY pizza ovens
As you can see, there are loads of great ways to build DIY wood-fired pizza ovens in a range of styles and to suit just about any budget.
We've enjoyed collecting these plans for you, so we hope you've enjoyed reading and watching them too. And above all, we hope we've helped you find the inspiration you needed to get started building a wood-fired pizza oven of your own.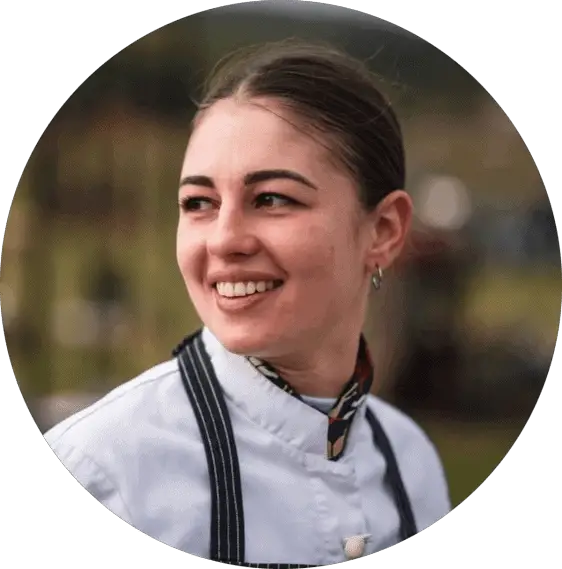 Julie has five years of experience in the restaurant industry, she decided to share her knowledge about her liking and fondness for food and pizza, of course, cooking as her love language. She's very passionate about what she's doing, making all the things she writes regarding pizza recipes, very amazing!