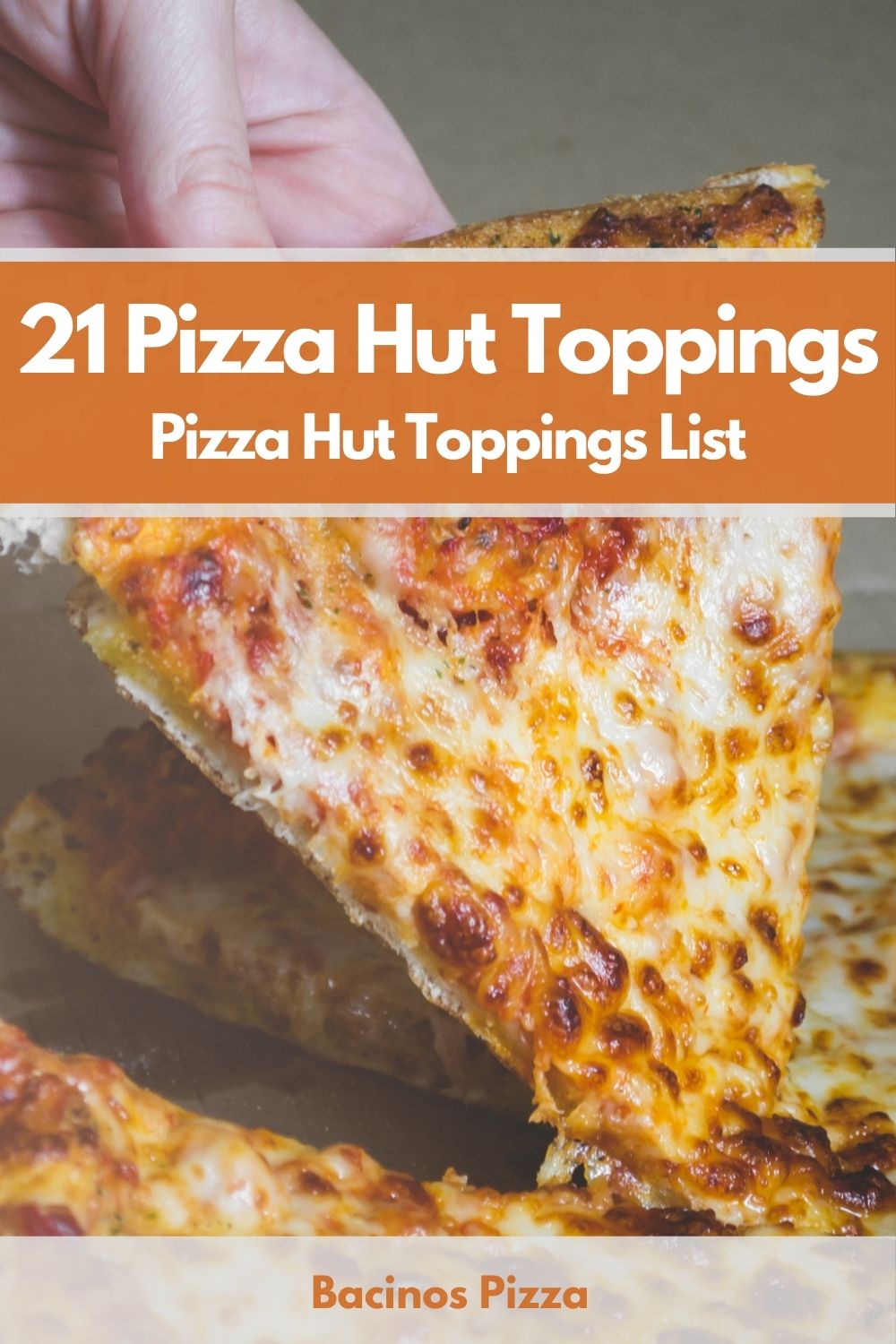 No matter where you live, chances are you've got a Pizza Hut near you. So if you fancy a takeout pie, what kind of choice can you expect?
We're going to find out! We'll take you through the Pizza Hut toppings list. And we'll also check out the options if you want to create your very own topping.
So read on to find out everything you need to know about the Pizza Hut menu!
21 Common Pizza Hut Toppings: A Quick Overview
For the committed carnivore (3 Toppings)
Pizza Hut has plenty of options for those who love a meaty pizza.
The top of the shop is Meat Lover's Pizza. As the name suggests, this is piled high with a range of different meats – six kinds, in fact. The pizza features a favorite topping, pepperoni, accompanied by ham, bacon, seasoned pork, seasoned beef, and sausage. The base is topped with a classic marinara sauce.
You can also choose the Primo Meat, a new variation. This one has piles of pepperoni, salami, Italian sausage and seasoned pork.
The BBQ Lovers brings a taste of the grill to your pizza. Topped with lashings of barbecue sauce, you'll also get smoked bacon, roast ham and seasoned pork. And it comes with toasted cheddar for some cheesy deliciousness too.
If you want to keep things simple, go for the classic Pepperoni Lover's Pizza. This one has extra pepperoni on a base coated in marinara sauce.
For vegetarians (4 Toppings)
While there may be many more options for meat eaters, vegetarians can still enjoy a tasty pizza.
Pizza Hut offers just four topping selections for those steering clear of meat. But they're all good.
The Garden Party pairs premium tomato sauce with fresh green peppers, red onions, Roma tomatoes and fresh spinach. It features the "Hut Favorite" seasoning (a blend of special spices) on the crust edge, enhanced with a drizzle of balsamic vinegar. The result is a pizza that's packed with flavor.
The second option is the Misha Collins Mizzapocalypse, part of the Hut's "flavor pioneer" menu. It's made with a classic marinara sauce and topped with Peruvian cherry peppers. Green bell peppers, mushrooms and a drizzle of balsamic vinegar complete the ensemble.
There are also two vegan options, courtesy of Pizza Hut's pairing with Beyond Meat. The two Beyond Pan Pizzas are Beyond Italian Sausage and The Great Beyond.
As you'd expect from its name, the former uses meat-free Italian sausage as its centerpiece. The sausage is crumbled, so you'll get the flavor but without the chunky eating experience.
The Great Beyond, on the other hand, mixes that Italian sausage with vegetables. The original pan crust is topped with tomatoes, tangy banana peppers and sweet red onions.
For those who like to mix it up (6 Toppings)
For those who prefer a mixture of meat and veggies, there are some great topping combinations on offer. And there's plenty of choices.
The Cherry Pepper bombshell takes a premium crushed tomato sauce as its base. Layered on top are Peruvian cherry peppers and spinach. The meat flavor here comes from delicious salami. The crust is topped with toasted Asiago – an Italian cheese made from cow's milk. And the whole thing is given an extra injection of flavor with a drizzle of balsamic vinegar.
Giddy-Up BBQ chicken combines the meaty flavors of barbecue chicken and smoked bacon with the sweetness of red onions. The crust is adorned with toasted cheddar, coupled with a drizzle of barbecue sauce.
The Buffalo State of Mind uses buffalo sauce as its base. On top, you'll get slices of banana peppers, chunks of grilled chicken and fresh red onions. The edge of the crust is topped with toasted cheddar, and there's an extra drizzle of buffalo sauce over the whole thing.
The Old Fashioned Meatbrawl has been a favorite on Pizza Hut menus since 2014. It features the truly excellent combination of marinara sauce and meatballs. And you'll also get fresh red onions, diced tomatoes and "Hut Favorite" seasoning on the edge of the crust.
The Cock-a-Doodle Bacon features a delightful combination of chicken and bacon. The base here is a creamy garlic and parmesan sauce and there's toasted parmesan on the crust. There aren't lots of vegetables, but you will get some tangy diced tomatoes to freshen up the flavor.
Last, but by no means least, is the classic Supreme. This combines pepperoni with beef, seasoned pork, mushrooms, green bell peppers and red onions. The result is a colorful pizza that's a visual treat, as well as tasting delicious.
Spice Lovers' Delight: 5 Hot Topping Options
If you like pizza with spice, Pizza Hut have you covered. Many of their toppings use fiery ingredients like jalapeno and banana peppers, and sauces like sriracha.
The Hot and Twisted has a crust that's coated in premium tomato sauce. And the edges have a distinctive topping of salted pretzels. The stars of the show here are spicy salami and jalapeno peppers. And you'll also get fresh red onions to add another dimension to the flavor.
With the 7-Alarm Fire, the kick starts with the crust. This is topped at the edges with fiery red pepper. The crushed tomato sauce is layered with more spicy treats – pepperoni, banana peppers, jalapenos and Peruvian cherry peppers. Definitely one for those who like their food hot, hot, hot!
Another pizza that packs a punch is the Sweet Sriracha Dynamite. Here, it's all about the honey sriracha. It features in the crust, as the sauce, and as an additional drizzle.
You'll also get grilled chicken, sliced jalapeno peppers and Peruvian cherry peppers for extra kick. Last but not least is pineapple. Often a controversial choice for pizza, here it works beautifully with the sweetness of the honey sriracha.
And those who are counting their calories don't need to surrender their love of spicy pizza. The Skinny with a Kick Pizza is a smaller pie with a sauce of crushed tomatoes. On top you'll get pepperoni and a trio of peppers – green bell, jalapeno and Peruvian cherry. All this, and it has just 230 calories per slice.
For those watching their weight (3 Toppings)
The Skinny with a Kick isn't the only option for those who want to enjoy their pizza whilst watching their calorie intake. Pizza Hut offers a whole range of skinny pizzas, with smaller quantities of dough, meats and cheese. All of them come in at under 250 calories a slice.
You can choose from every different type of sauce too. The Skinny Beach, Skinny with a Kick and Skinny Luau all use crushed tomato sauce. Skinny Italy has a classic marinara sauce. And the Skinny Club even allows you to enjoy a rich creamy garlic and parmesan sauce.
The Skinny Club balances out its richer sauce with leaner toppings of grilled chicken, roast ham, diced tomatoes and spinach.
Skinny Italy pairs its marinara with meatballs, tomatoes, mushrooms, red onions and spinach. And the Skinny Beach combines grilled chicken with red onions, spinach and Peruvian cherry peppers for kick.
And if you guessed that the Skinny Luau had a touch of the Hawaiian about it, you were right! It combines the classic Hawaiian topping of ham and pineapple with grilled chicken and green peppers.
Create Your Own
There are topping combinations here to suit pretty much any preference. But what if you fancy something really weird and whacky? Whether you're pregnant and have developed a new craving, or whether your tastes simply veer towards the unusual, there's an answer.
Step forward the "create your own pizza".
This gives you the option of adding any of the ingredients featured in the combo toppings individually.  You can choose your favorite crust, crust topping, sauce and drizzle too. All the elements, in fact, needed to build a completely bespoke pizza. Before deciding on the toppings, be sure to check out the Pizza Hut Pizza Sizes & Price to make an informed choice.
And you needn't worry about going too far off the straight and narrow if you're on a diet. Choose a skinny pizza base, and you'll stay below 300 calories a slice as long as you stick to a few rules.
That means choosing a red sauce and no more than seven toppings. Of these, a maximum of three can be meat. Note that doubling up on cheese, or choosing additional crust toppings or drizzles, will not be possible..
But you'll still have a huge range of toppings to choose from. That means you'll have plenty of scope to create your dream pizza without derailing your diet.
A word about pasta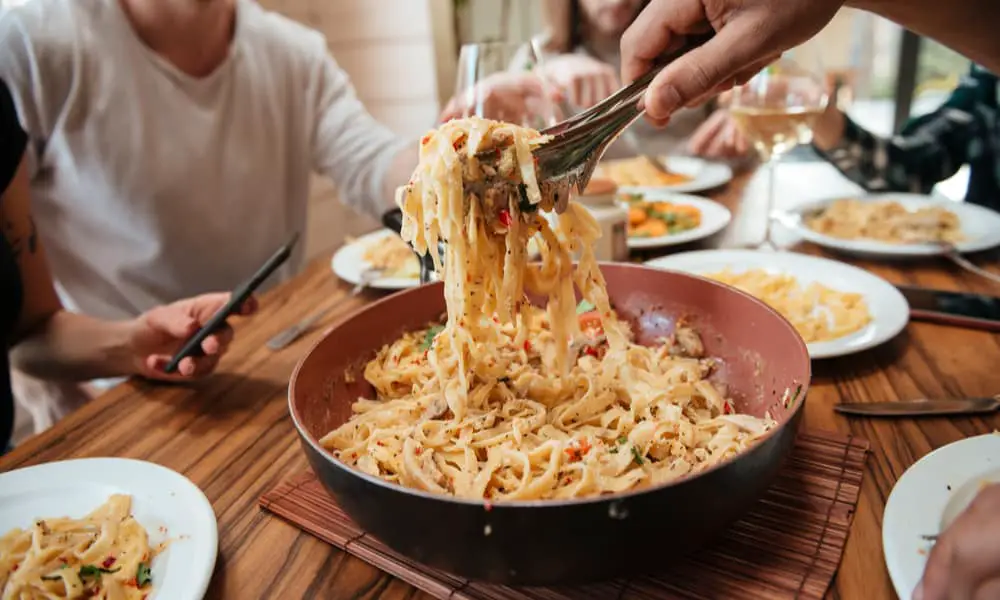 The variety of pizza on offer at Pizza Hut is pretty immense. But just in case you ever fancy something different, there are also a couple of pasta dishes to choose from.
Both have a Tuscan flavor. Tuscani Chicken Alfredo pairs rotini pasta with a creamy Alfredo sauce, generously topped with grilled chicken. A layer of cheese on top provides a luxurious finish.
Tuscani Meaty Marinara uses the same rotini pasta, this time with a meaty marinara sauce and a cheesy topping.
Both dishes come with a side order of breadsticks.
Ready to order?
We hope you've enjoyed our run through of the Pizza Hut toppings list! Whether you're looking for meaty or veggie, spicy or calorie-conscious, there are some great options to choose from.
Choose a classic like the Supreme, or push the boat out with a pioneer combo like the Mizzapocalypse. Or you could even ring the changes by ordering pasta.
Whatever you choose, we wish you a delightful Pizza Hut feast. Bon appetit!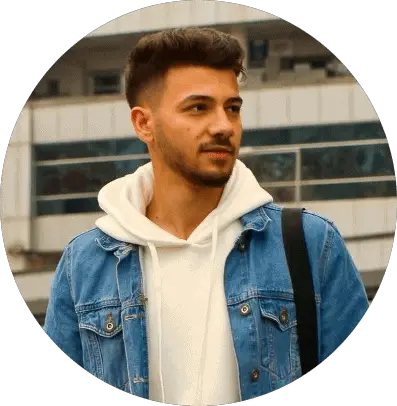 James is one of our undergraduate writers that grew up loving good food and pizza. When it comes to food, James is not a stranger to different styles of pizza! Because of his interest in different varieties and cultures of pizza, he decided to work with our team sharing his love for pizza.