Pizza Hut is not just a place for hot pizza! This fast-food pizzeria also features a long list of flavored wings; we're here to help you know them all. With this list of 14 Best Pizza Hut Wings Flavors, you will know which flavor is the best for you.
What is WingStreet?
Pizza Hut has a part of their menu called WingStreet. It's their flagship series of different and delicious different-flavored chicken wings.
Renowned for their combination of breaded and rub-coated wings, there's no shortage of flavor available when it comes to WingsStreet. From the signature sweetness of Hawaiian Teriyaki flavors to bold and daring Sriracha sauces, they've got something to suit every palate!
But how do these chicken wings work?
Well, first, you'll need to choose between bone-in or boneless chicken wings. Many prefer the bone-in options as it tends to be more flavorful. But if you can't be bothered with the bones, then the boneless option is for you.
Next is the decision between unbreaded or breaded coating. The breaded ones are crunchier, while the unbreaded ones lend more to the flavors.
Then, you'll need to choose the flavor, which selection we will tell you all about! Add a dip and choose a size. Now you're ready to order!
For those ready to take on these delicious wings –what's the very best WingStreet flavor? That's up to you to decide!
1. Honey BBQ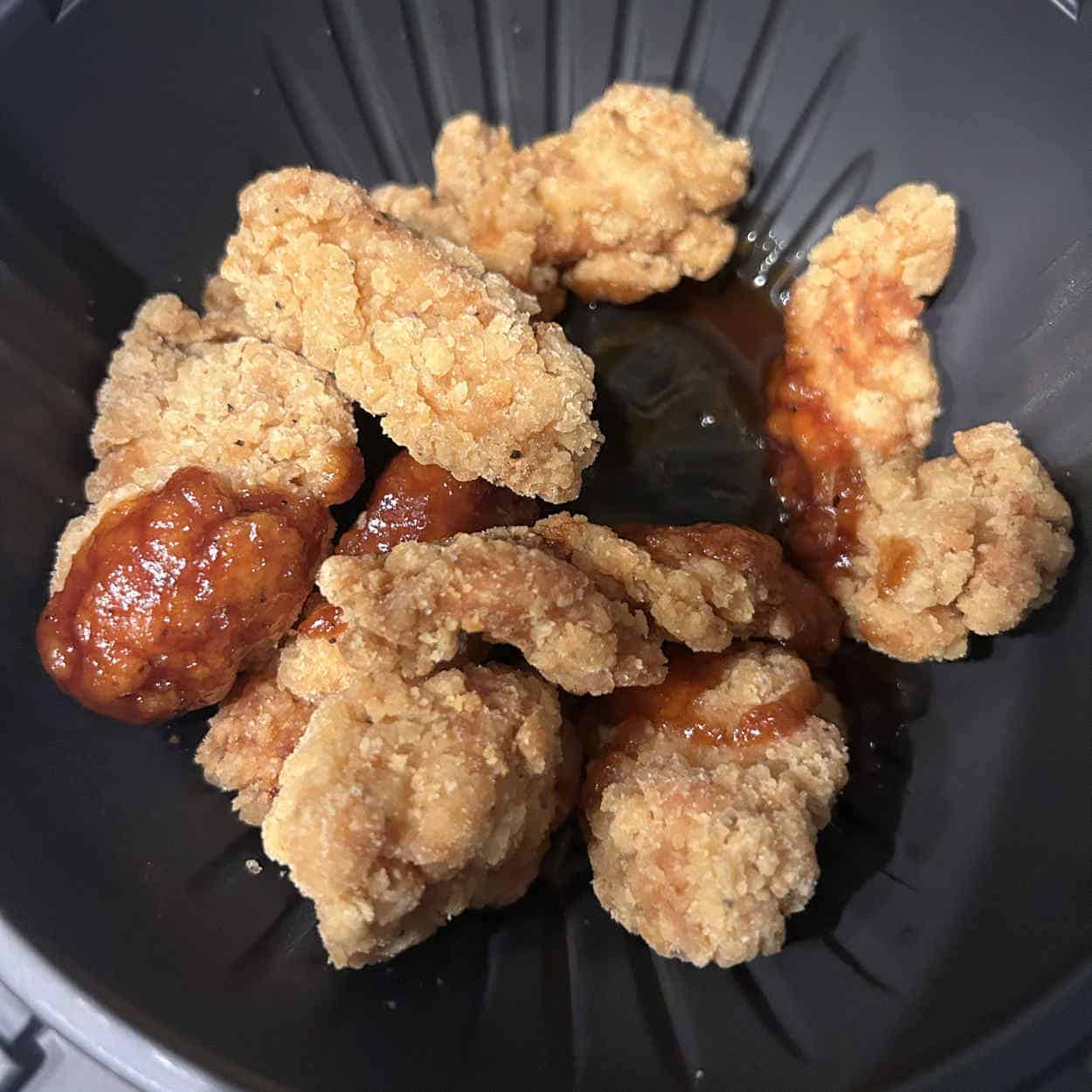 Another fan favorite, their Honey BBQ wings are a nice mix of smoky and sweet. This delicious sticky sauce is a nice contrast against the crunchy coating of the chicken wing.
his flavor is a fan favorite. In fact, on the website Ranker, this wing ranks at the top among Pizza Hut chicken wings. So, if you want to try out a famous one, this is the wing for you.
2. Sweet Chili
What might be the most sought-after flavor from WingStreet, the Sweet Chili wings, is a combination of the right tanginess and kick. You will find countless reviews that try this flavor.
Sweet Chili is a mainstay on the WingStreet menu. So, this is a must-try if you want a nice mix of sweetness and spice.
3. Garlic Parmesan
Garlic Parmesan is a nice mix of two flavors. If you are a fan of milder yet tangy chicken wings, then this is a must-try!
This wing is not too strong and has a buttery flavor. The sauce has a nice rich creaminess from the Parmesan, finishing off with the strong yet soft finesse of garlic. The different mouthfeel and contrast between the flavors balance the wings.
4. Lemon Pepper Dry Rub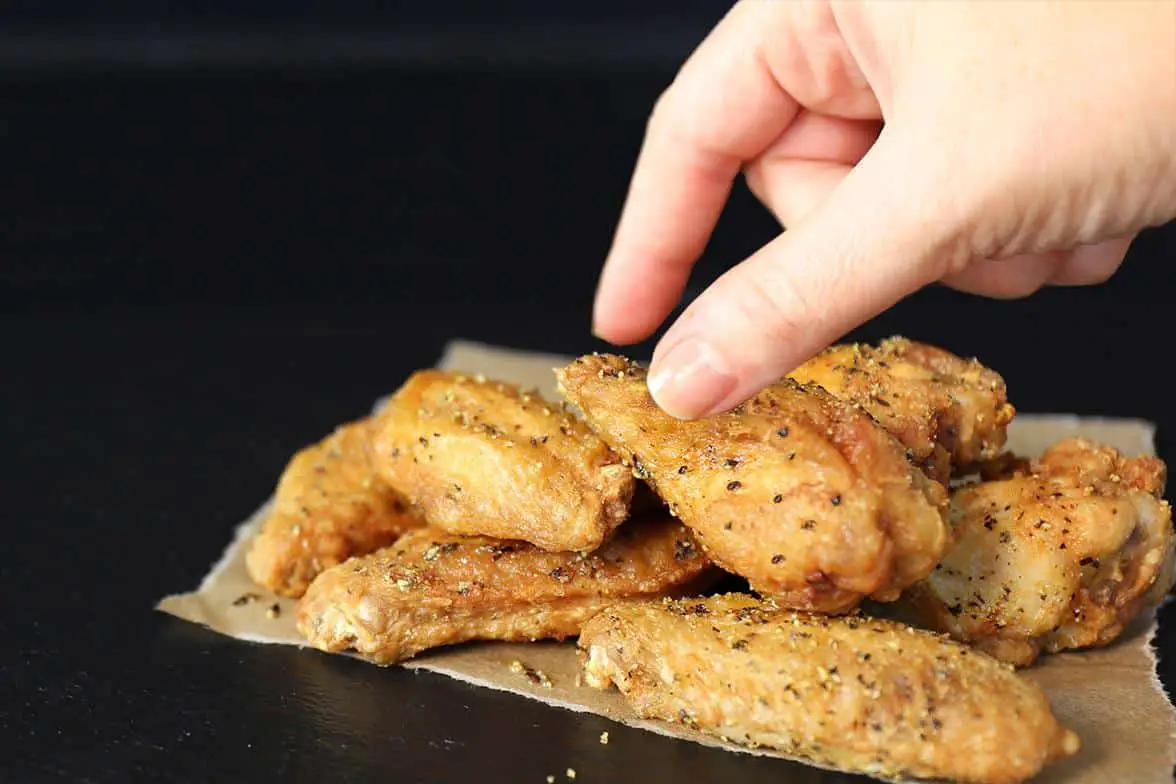 With the bold flavor of lemon and a hint of black pepper, this dry-rub seasoning is an easy yet delicious way to bring more flavor to your chicken wings. You will taste the hints of herbs and zesty citrus with every bite. This is a dry rub, so the wing will retain its crunchy texture.
Furthermore, its distinct flavor makes it a versatile dish that can be paired with creamy ranch or blue cheese dressings. That said, many reviews pointed out that the lemon flavor can be more apparent than the pepper. So, if you're keen on a zesty twist, be sure to add this to your next Pizza Hut order.
5. Hawaiian Teriyaki
Hawaiian Teriyaki chicken wing is a nice merging between two distinct cuisines. The sauce has a mix of soy sauce, sugar, and mirin (a sweet rice wine) typically used in teriyaki.
This is why Hawaiian Teriyaki is another popular flavor! It's a nice mix of Hawaiian and Asian flavors without being too overpowering.
It blends well with creamy and zesty dips such as zesty Garlic or Blue Cheese. The creaminess will balance out the umami of the chicken.
6. Cajun-Style Dry Rub
A look into Louisiana's cuisines, let's get into the Cajun-style dry rub chicken wings from Pizza Hut. This wing features a blend of spices that perfectly strike a balance between flavors like paprika and thyme with just a hint of cayenne pepper. The aroma is striking and smoky!
And what truly sets these wings apart lies in each crunchy exterior as it's a dry rub. Mix it with a breaded coating, and you'll be surprised at how crunchy this chicken wing can get! It has a balanced heat that never overwhelms your palate.
7. Buffalo Mild
Not everyone is into the striking spiciness of the buffalo wings. Fortunately, Pizza Hut offers a level of spiciness you can add to your chicken. As a start, let's tackle the first level!
Buffalo Mild is the lowest spiciness in the series of buffalo wings by WingStreet. Evident in its name, this wing flavor is mild on the palate. It leans more into the smoky flavors of the buffalo sauce rather than a striking kick.
But don't worry! It still has a good amount of spice. Not just enough to burn your tongue or make you sweat.
8. Buffalo Medium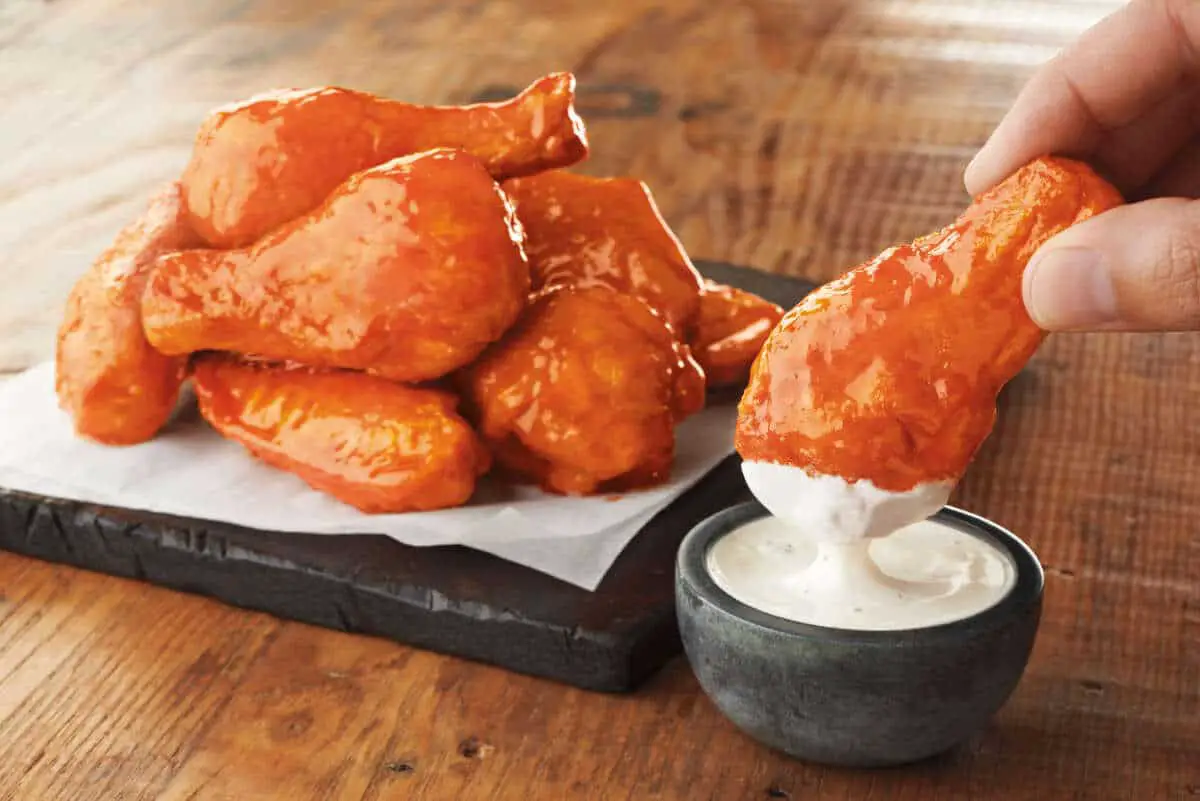 Not too hot, not too mild, the Buffalo Medium sits in the middle of the Mild and Burnin Hot Buffalo wings. If you want enough spiciness that doesn't burn your tongue, this flavor is for you.
This sauce provided a delicious balance of spice and flavor, not too mild, not overpowering. It was just right, merely tickling the taste buds but providing a deep, savory mantle of flavor in every bite.
9. Buffalo Burnin Hot
The spiciest out of the three ─Buffalo Burnin Hot truly lives up to its name. If you want the heat that will numb your tongue and make you sweat, this is the flavor for you. As the last spiciness level, this is the hottest the Pizza Hut wings can go.
However, the spicy kick of this burning hot wing does not take away from the buffalo sauce. You can still taste the smoky and slightly sweet notes through the sticky red sauce.
10. Spicy Garlic
The Spicy Garlic sauce makes these wings stand out! Instead of overpowering with spiciness, the garlic adds a unique, subtle aroma that perfectly complements it. Every bite is an explosion of flavor that you won't be able to get enough!
This chicken wing even features crispy garlic crumbs, adding a nice texture and a burst of flavor. Pizza Hut's website recommends pairing this wing flavor with a zesty garlic dip. The combination of flavors will surely cut through and balance as you take a bite!
11. Ranch Dry Rub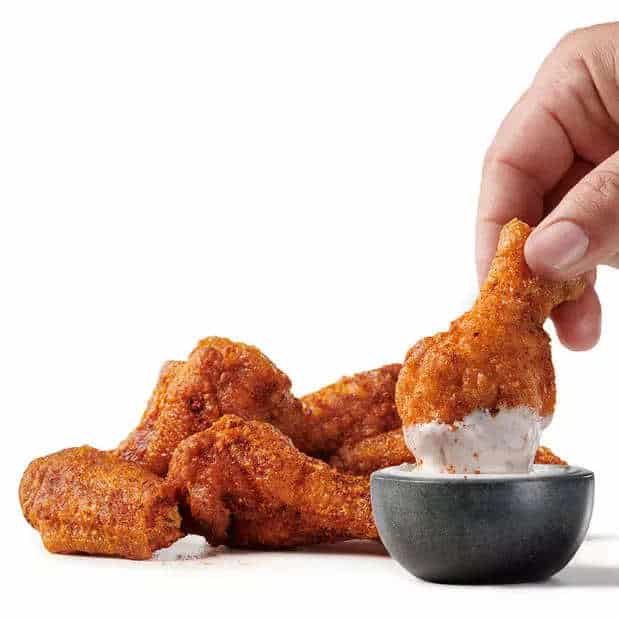 The ranch is not just for dipping sauce; it also lends well to being a dry rub base. If you're interested in this mix, look no further than Pizza Hut's Ranch Dry Rub Chicken Wings!
With buttermilk and garlic adding the perfect spicy mix, each season-dipped wing is covered with an irresistibly crunchy outer layer. Bite into an umami-packed savory flavor with each bite from this flavor.
The ranch essentially explodes with richness and creaminess in each bite. This chicken wing can be pretty bold, so be sure to dip it in some mayo mustard dip.
12. Smoky Sriracha
This tasty combination of spice, smokiness, and heat creates a flavor profile that launches any snack night from meh to outstanding. So, if you're in the mood for a tasty spicy twist on classic wings, then you'll definitely want to try out a batch of Pizza Hut's Smokey Sriracha wings!
If you are interested in trying this flavor, we recommend mixing it with the zesty garlic dip. You'll surely love the citrus twist this combo will offer you!
13. Salted Egg
Salted egg is one of those specialty flavors that come and go on the WingStreet menu. This chicken wing features a coating of salted egg-based sauce. It's a fairly common flavor in Korean chicken wings and many other Asian dishes.
This wing is undoubtedly an acquired taste. As the Western market is not all that familiar with the pungent and quite strong flavor of salted wings, many find this flavor to be overwhelming.
Pizza Hut also offers this flavor with chili flakes for that well-known Korean twist. If that sounds a bit too bold for your liking, then be sure to cut it with some ranch or zesty garlic dressing.
14. Naked Wings
Naked wings refer to the plain and simple breading of chicken wings. If you're looking for some crispy chicken without a slew of sauces or dry rub, their naked wings are the answer.
But you might think it's not that great without a more striking flavor. That is far from the truth!
The breading for the Naked Wings offers a nice mix of spice and herbs. So, you'll surely taste the excellent Pizza Hut seasoning mix. That said, Naked Wings is an ideal medium to enjoy the different dips from Pizza Hut. As it has no added flavoring, you can try it with just about everything!
Conclusion
With this long list of Pizza Hut chicken wings, you can now choose which is the right one for you! So make sure to check your local Pizza Hut for these 14 Best Pizza Hut Wings Flavors and try them out for yourself!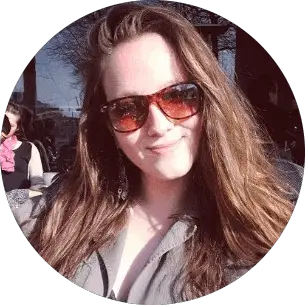 Barbara is an enthusiastic food-exploring person that goes through different culinary experiences. She got inspired by creating a pizza blog post after she tasted one of the best-selling pizzas in Toledo.