Are you looking for a nice place to grab a slice of pizza in Riverside, CA? Plenty of restaurants around serve up one of America's favorite foods. Surveys suggest that over 90% of Americans eat pizza or have eaten pizza at some point, so it's no big surprise that there are numerous places to go for pizza in Riverside and almost every other city or town you visit.
The following are some of the top choices for pizza in the region and are worth trying out. Depending on your craving, your budget, and the atmosphere you're looking for, there's surely something on this list.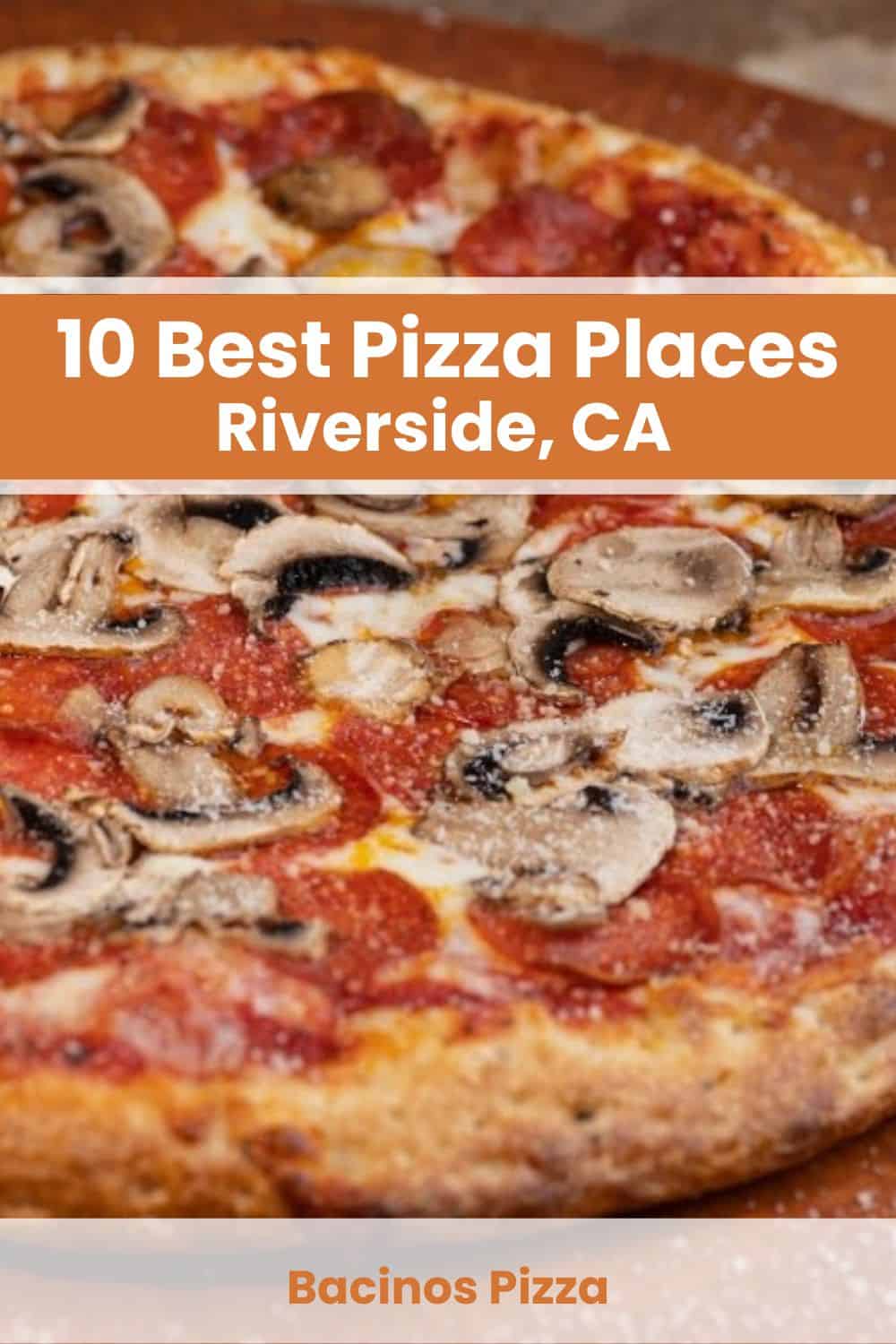 Would you prefer to eat your pizza in peace and the privacy of your home? Several options also offer traditional take-out or delivery. Take a look and grab a slice for lunch with the family or whenever you feel, because pizza's good anytime!
Price: $
Address: 5196 Arlington Ave, Riverside, CA 92504
Phone: (951) 351-3131
Bella's Pizza is an independent restaurant that offers some of the most delicious pizzas in the region with prices that won't break the bank. Enjoy everything you love about pizza, including a classic cheese pizza, all meat, supreme, and many others. Additionally, they offer subs, pasta, drinks, and more. Specials are offered for those choosing delivery and pickup and are all listed on the website.
Price: $$
Address: 10971 Magnolia Ave, Riverside, CA 92505
Phone: (951) 729-5555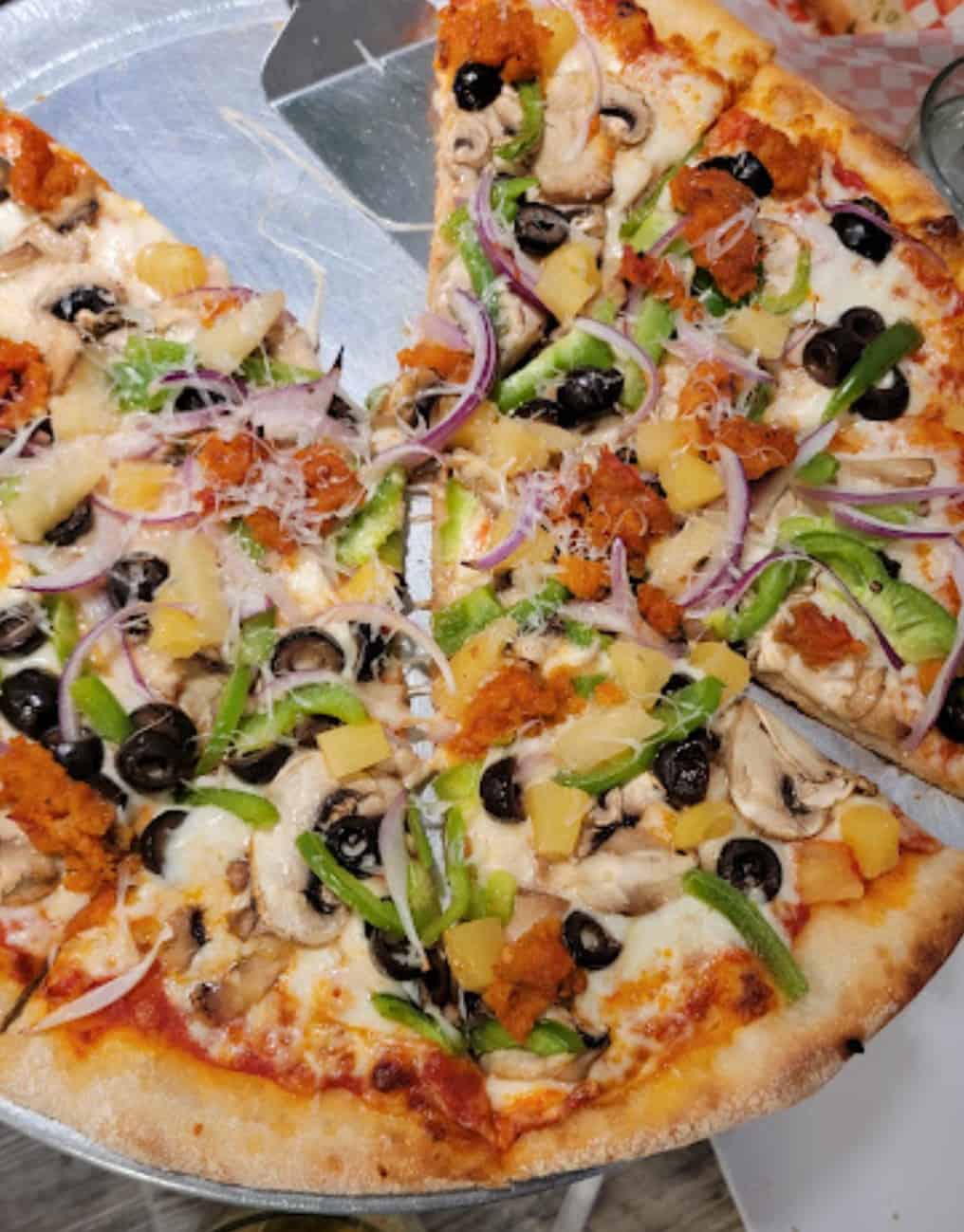 Get out for the night and stop at Mamma Mia Restaurant and Bar for a handmade pizza and a refreshing cocktail with your date, your buddies, or bring the entire family. The food is incredible, and the atmosphere is comfortable and entertaining. They also offer delivery, or you can pick up and take anything off the menu. The service is friendly, and the prices are right for high-quality results.
Price: $
Address: 7207 Arlington Ave F, Riverside, CA 92503
Phone: (951) 689-3520
Dine-in, take out or have it delivered from Capone's. They've been located in and serving the Riverside area since 1988. Fun specialty pizza options include The Wise Guy with homemade alfredo, chicken, garlic, peppers, and spinach. It's family-owned and operated, so the dining experience is always comfortable and cozy. There are even games for the kids to play!
Price: $$
Address: 7030 Magnolia Ave, Riverside, CA 92506
Phone: (951) 682-6198
Dematteo's has been recognized by The Press-Enterprise as one of the "Best of Inland Empire." They serve a variety of made-to-order pizzas at reasonable prices.
They also offer catering services, and they are known for their excellent food and solid customer service experience. In addition to pizza, they're known for the home of the best stromboli in Riverside County, if you're looking for something to pair with your pizza.
Price: $
Address: 6160 Arlington Ave C4, Riverside, CA 92504
Phone: (951) 687-0777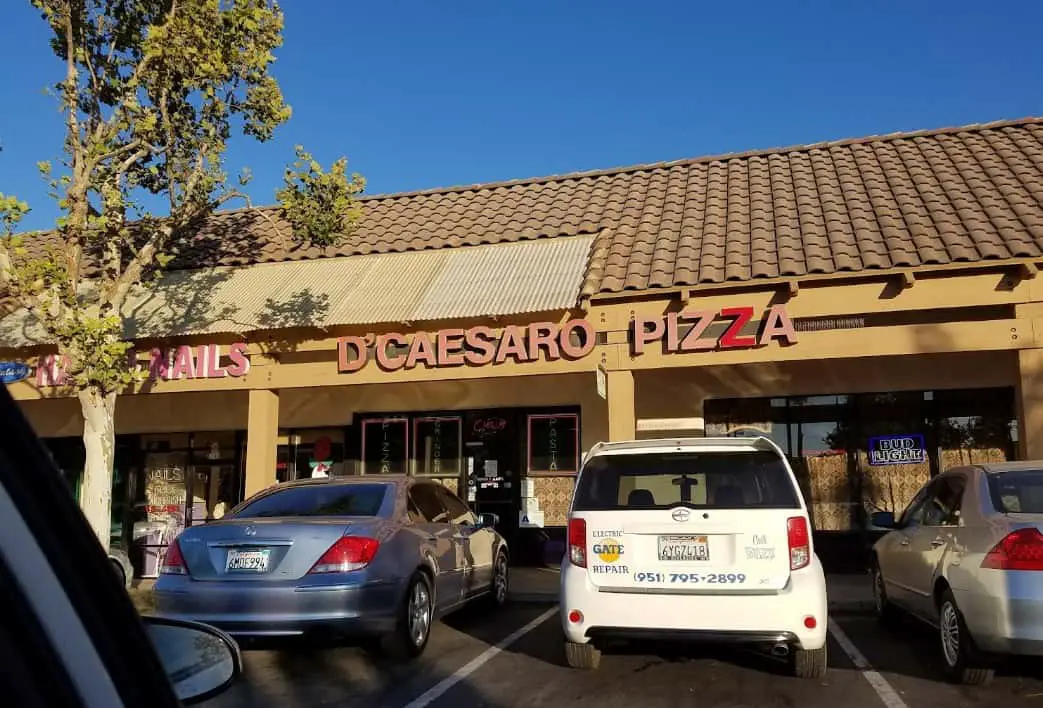 Authentic Italian flavors are delivered on every plate at D'Caesaro Pizza & Italian. Daily lunch specials are offered if you're looking for something quick to grab and go. They also have numerous salads, sandwiches, pizza, pasta, and sides to pair up with their popular, handmade, fresh pizza choices. The dough is made daily, so the results are consistently excellent.
Price: $$$
Address: 3646 Mission Inn Avenue, Riverside, CA 92501
Phone: (951) 684-7755
Mario's Place is where to go if you're looking for an exquisite, luxurious pizza slice. This is one of the more expensive options, but it comes back to you through your dining experience.
The restaurant has been awarded numerous times, including by TripAdvisor, Fodor's Choice, and Zagat, among others. Along with pizza from the wood-burning oven, the chefs cook everything from calamaretti fritti appetizers to pasta, salmon, and dessert.
Price: $
Address: 1725 Spruce St, Suite #101, Riverside, CA 92507
Phone: (951) 823-0238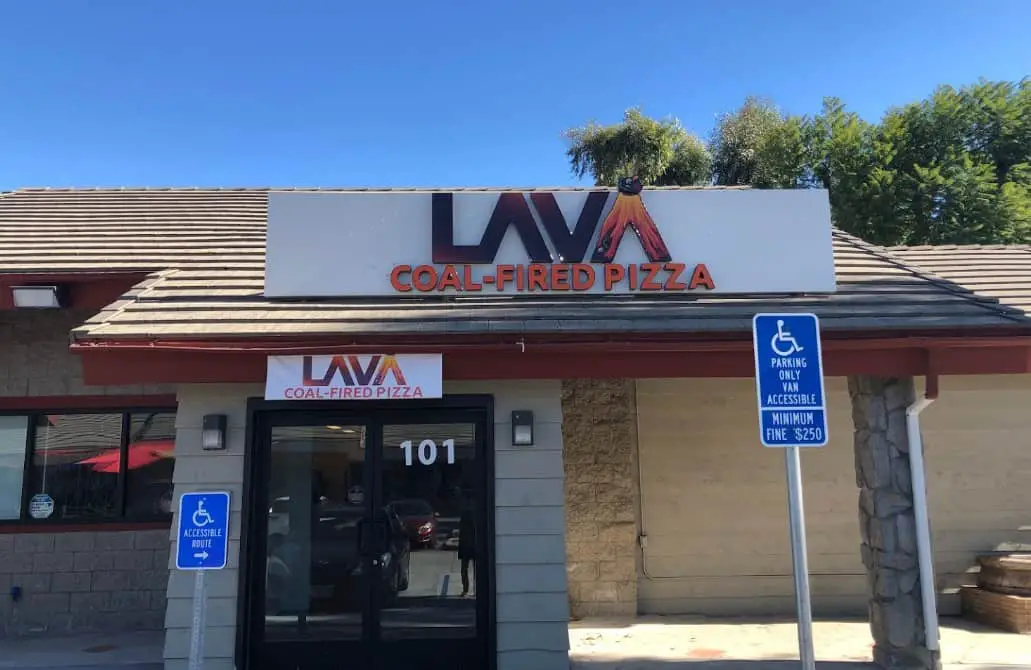 Locals love eating at the Lava Coal-Fired Pizza joint. t's one of the area's best-known and popular choices, serving up fresh, handmade pizzas for decades.
Mediterranean pizzas like the Zaatar Pie with Oregano, olive oil, roasted sesame seed, and Sumac are some of the interesting choices, and customer service is rated at the top. You can get cozy inside or have your food delivered or ready for pickup.
Price: $$
Address: 4950 La Sierra Ave #8, Riverside, CA 92505
Phone: (951) 359-2023
Ordering from Scratch Handmade Pizza is convenient with their online ordering option. Get your pizza delivered or to go, or you can dine in their informal dining area. Some of their specialty pizzas include one-of-a-kind options, like the Scratch Classic, Thai Chili Chicken, and The Tuscany. They are family-owned and pride themselves on delivering quality pizza from scratch at an affordable price.
Price: $$
Address: 4290 Riverwalk Pkwy, Riverside, CA 92505
Phone: (951) 354-7900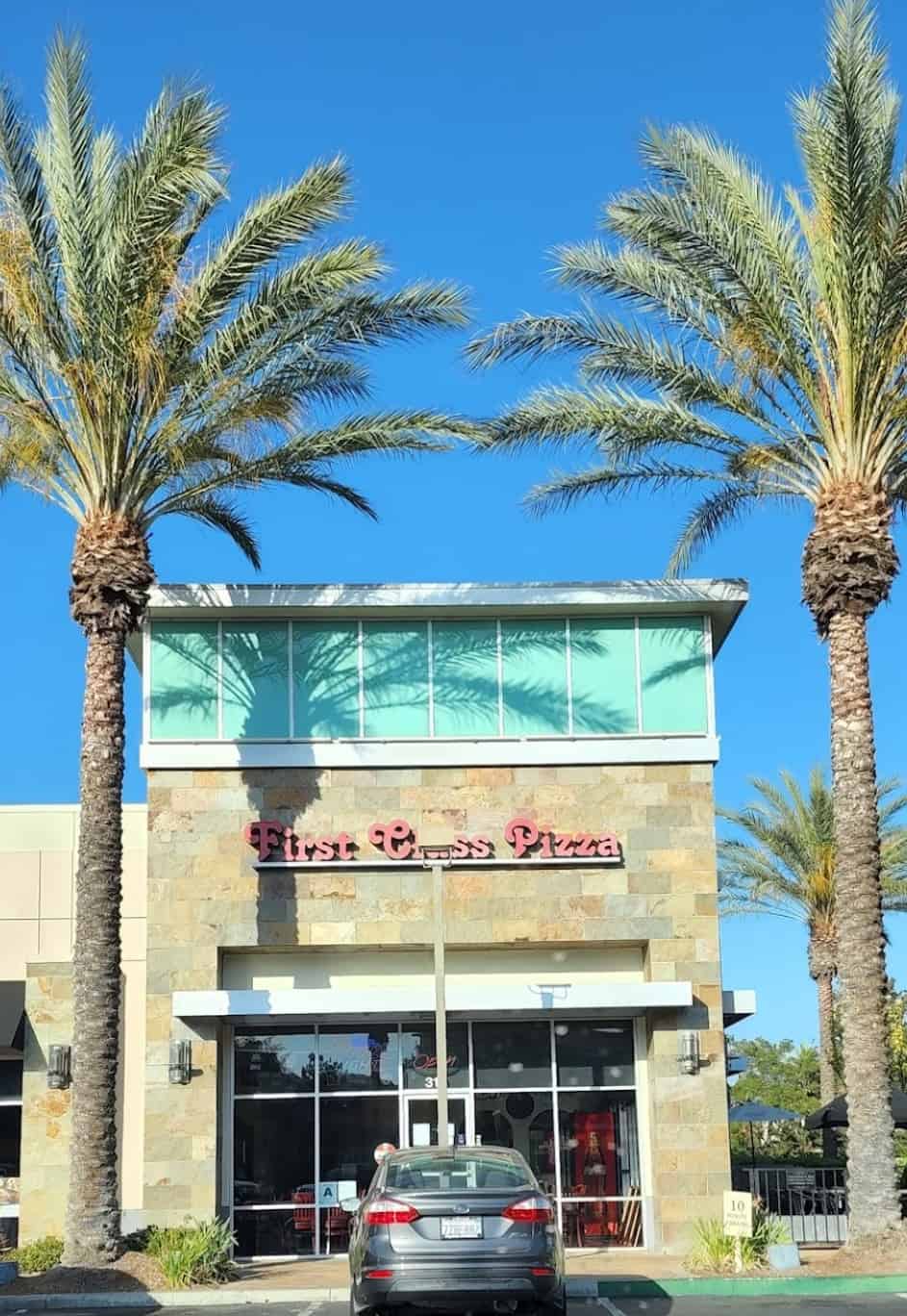 Mouthwatering is how the pizza is described by First Class Pizza & Pub in Riverside, California. Alongside their pizza, it's recommended to sample one of the numerous local draft beers they have on tap. Their personal guarantee is that they only use fresh products and top quality and excellent taste are their top priorities. Specials are available. Choose to pick up, dine in, or deliver.
Price: $
Address: 3540 Riverside Plaza Dr., Suite 328, Riverside, CA 92506
Phone: (951) 789-3212
Simple, whole ingredients served fresh on the house-made dough with five specialty crusts, and over 35 toppings make Blaze Pizza one of the best pizza restaurants in Riverside.
It's fast-fired under extreme heat, with a crispy exterior and chewy, savory center. Pick-ups, including curbside, along with delivery, are available. You can also choose to be seated in their outdoor dining area. The service is good, and they're also fast.
If you're looking for pizza in Riverside, CA, these are the top choices in the region. They didn't become popular without serving up some of the most fantastic slices you'll ever eat. Try something unique or new at one or visit them all because these restaurants are genuinely one-of-a-kind.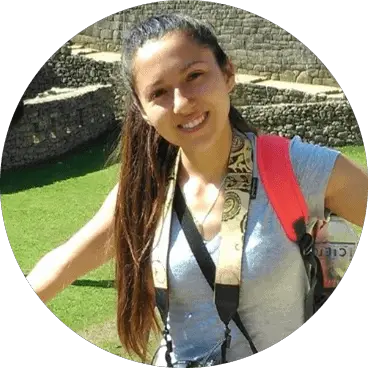 Kathryn's love for pizza started when she was still young. When she was young, she's been a picky eater–that's what her Mom used to say. The only food that she enjoyed and loved was pizza–until now! Her love for pizza turned into a passion!