The government has meticulously preserved and continuously enhanced the aesthetic charm of Greensboro, North Carolina, the third most populous city in the state.
This city boasts of providing all the basic amenities and recreational areas for people to unwind, including popular outdoor activities such as hiking, walking, and biking. Whatever your heart desires, Greensboro has got you covered!
Undoubtedly, it is the ideal destination for everyone, mainly because of its abundant gourmet restaurants and food shops. After all, no celebration or relaxation is complete without delightful cuisine! Hence, we present to you the 13 best pizza places in Greensboro, NC, which guarantee impeccable service and delicious pizza.
These pizzerias are your ultimate go-to places. Do not worry because we chose these pizzerias with your best interest in mind!
Price: $
Address: 401 Tate St, Greensboro, NC 27403, United States
Phone: +1 336-378-1932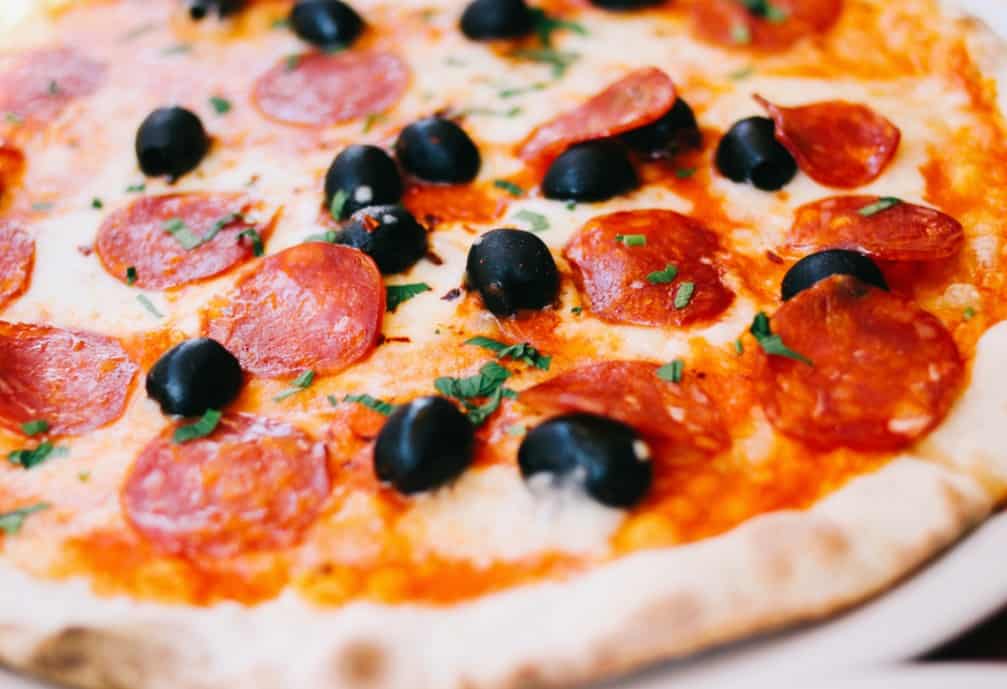 This esteemed eatery specializes in serving authentic Italian-style pizzas, but its menu is not limited to pizzas alone. Their desserts, salads, and pies are also a hit among customers.
Slices Pizza by Tony upholds three essential business goals. Firstly, they strive to create a comfortable and welcoming atmosphere for their customers. Secondly, they aim to maintain their operations at the highest standard possible. Lastly, they are committed to serving the most delectable pizza!
This exquisite pizzeria caters to people with dietary restrictions by offering vegetarian and healthy menu options.
Price: $
Address: 219 S Elm St, Greensboro, NC 27401, United States
Phone: +1 336-221-3943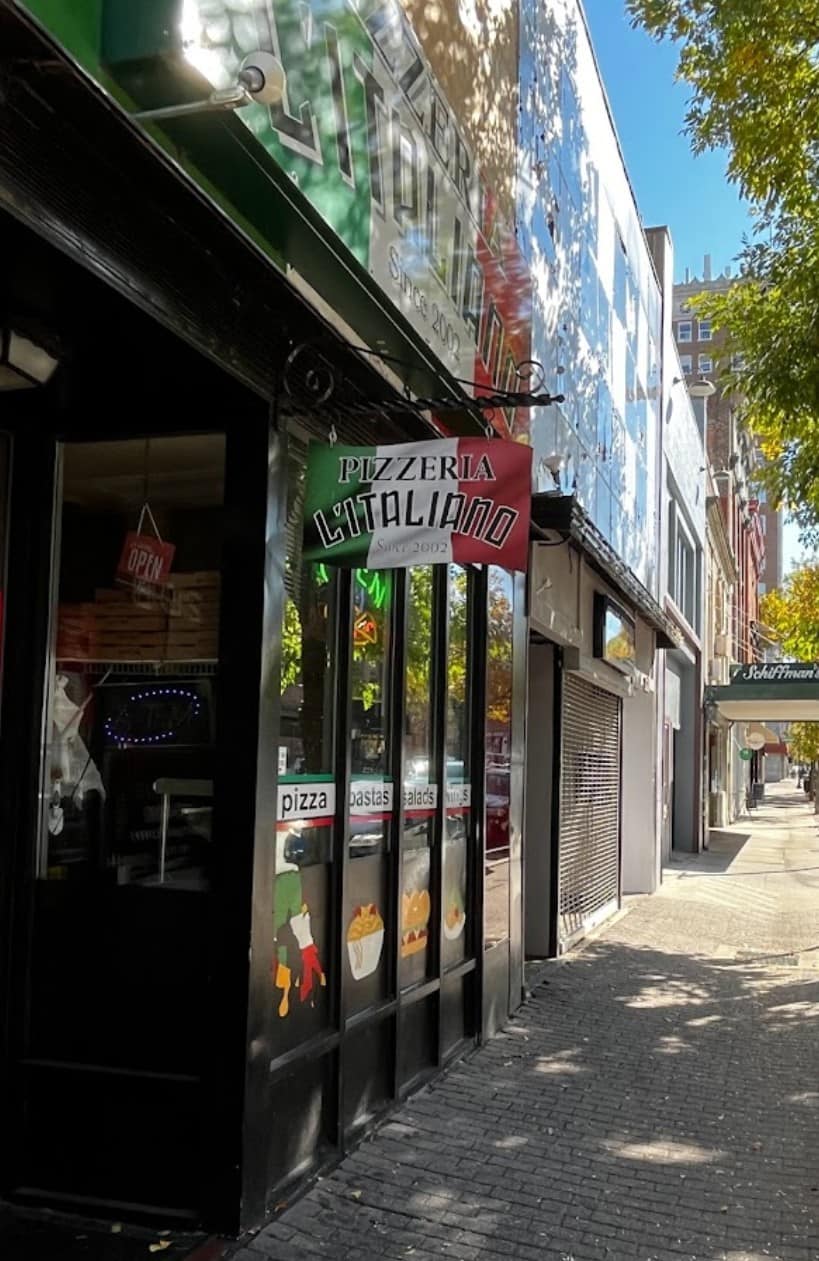 If you want budget-friendly pizzas and snacks, Pizzeria L'Italiano will save the day! This pizza place has a wide array of food; they serve stromboli and calzones too. Another thing that customers enjoy in this place is their Tuesday and Wednesday specials which is a package that can be bought at a low price.
Pizzeria L'Italiano started serving delicious food in Greensboro local community in 2018. Years have passed, and they are now one of the most famous pizzerias in the city.
Price: $
Address: 6104 W Market St, Greensboro, NC 27409, United States
Phone: +1 336-299-5272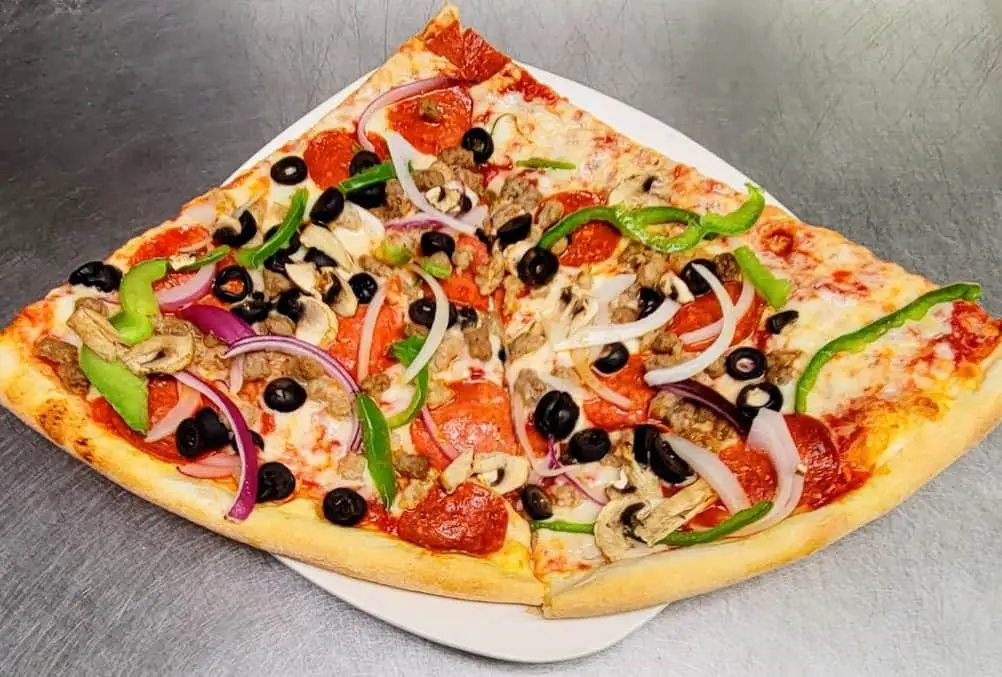 Cedar's Restaurant & Pizzeria is another restaurant that offers authentic Italian dishes like pizza, wings, and subs. It is open from 11 pm to 9 pm, every Monday to Saturday.
This place features healthy options and an accessible parking area. Meanwhile, the atmosphere is very casual and perfect for group gatherings.
The management behind this pizzeria is passionate and loving people. They prepare their dishes using fresh ingredients to satisfy their customers' tastes. Cedar's restaurant also implements reward programs where accessing free items and earning points is easier.
Price: $
Address: 5803 Hunt Club Rd B, Greensboro, NC 27410, United States
Phone: +1 336-851-5455
Homeslice Pizza & Subs is one of the longest-running pizzerias in Greensboro. They have been operating since 2012! The growth is evident as they already have food trucks and catering services.
This place specializes in locally made Buffalo-style pizza. But they also have plenty of selections that will cater to your cravings. If you visit, try their best-selling pizza balls.
The ambiance here is cozy and very inviting. You can definitely hang out here with your friends or family. Also, the food in this place is affordable.
Price: $
Address: 3316 W Friendly Ave Suite 101, Greensboro, NC 27408, United States
Phone: +1 336-203-8676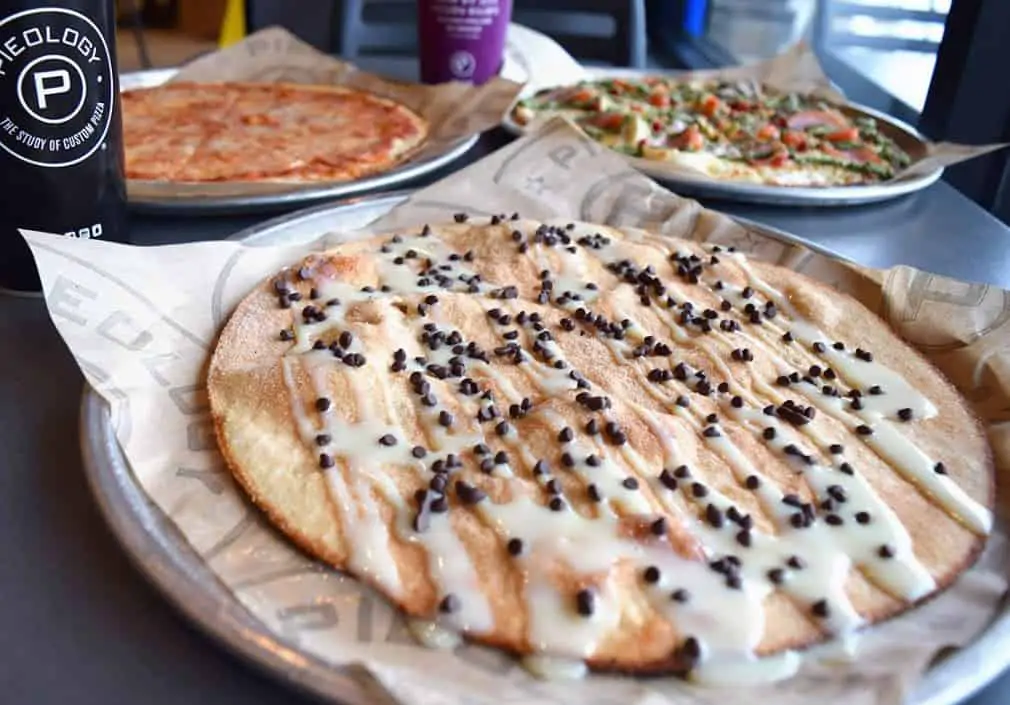 "Life is too short to eat boring pizza" is Pieology Pizzeria's motto! Hence, they made designing your own pizza available to the market. Yes, that's right! You can put all the toppings that you want.
Not only do they consider the satisfaction of their customers, but they also consider their health. Pieology Pizzeria serves vegan, vegetarian, gluten-free, and dairy-free pizzas.
If you like to experience the thrill of making your own pizza, visit Pieology Pizzeria!
Price: $$
Address: 609 S Elm St, Greensboro, NC 27406, United States
Phone: +1 336-235-2840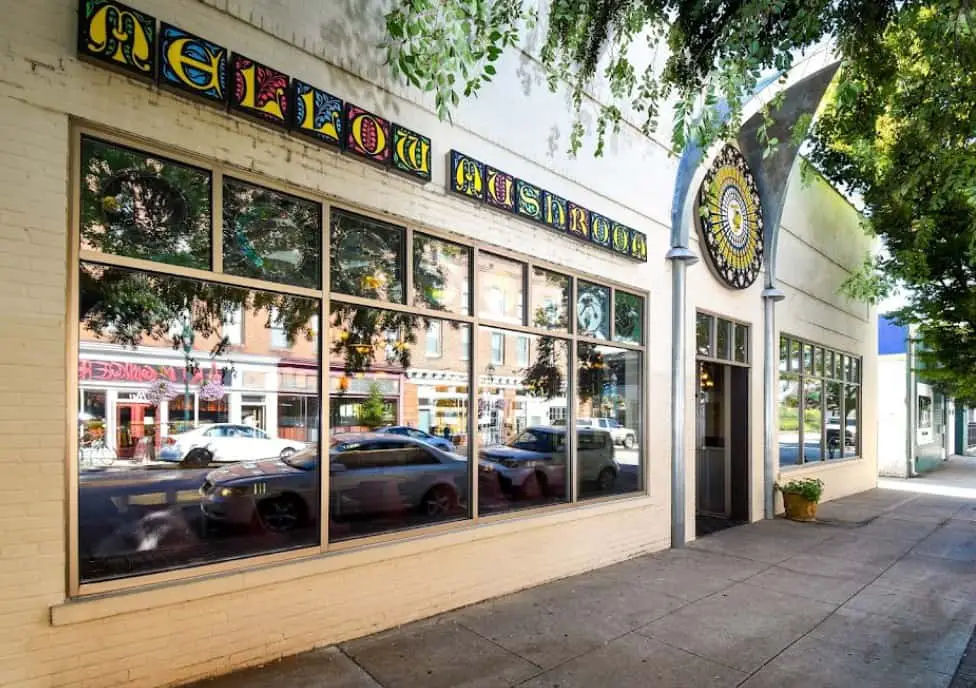 Mellow Mushroom was initially founded in Atlanta, Georgia, in 1974. They already have plenty of franchises, one at Elm Street in Greensboro, NC.
Mellow Mushroom aims to give customers a funky and art-inspired place to freely relax while eating a fresh stone-baked pizza. Alongside the great food, Mellow Mushroom is also known for its impeccable customer service.
This place has its own Bake Bus, seen at festivals, sports events, concerts, and even in breweries. Mellow Mushroom's Bake bus is different from the usual food truck!
Price: $$
Address: 1160 Revolution Mill Dr, Greensboro, NC 27405, United States
Phone: +1 336-897-7920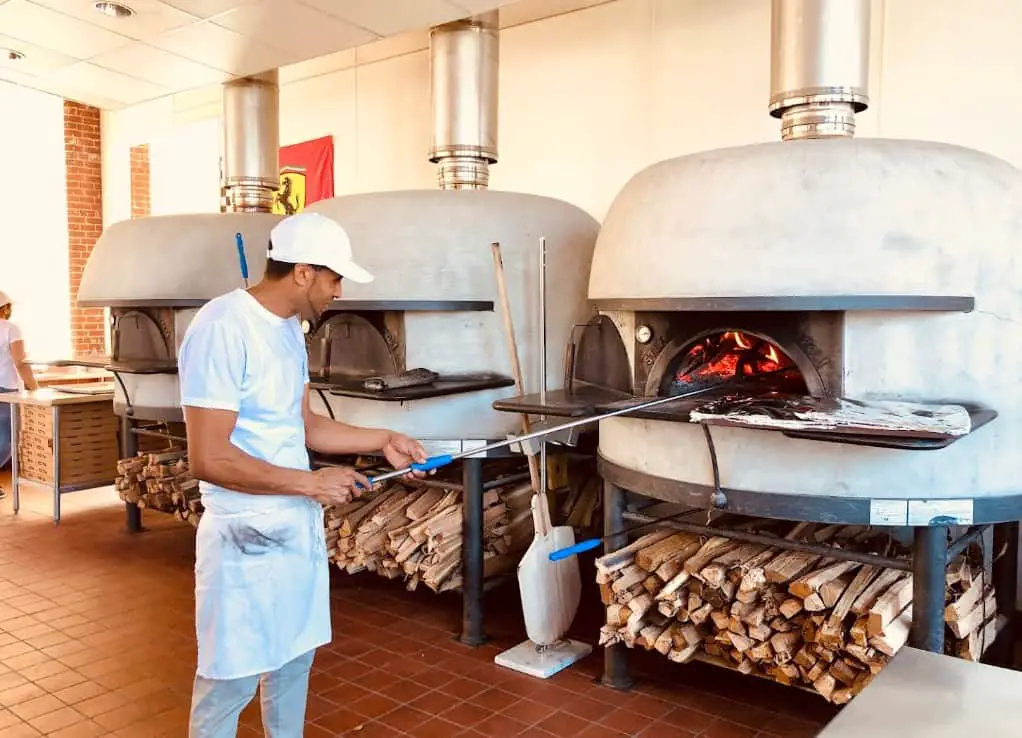 Cugino Forno is an Italian term meaning Cousins Oven. The reason behind this name is that the owners of this pizzeria are cousins!
Cusino Forno is a leading pizzeria in Greensboro with over 5 different branches around North Carolina and Maryland. Indeed, this place is fast-growing, as they only started the business in 2017.
Suppose you are looking for a casual pizzeria that serves wood-fired Neapolitan pizzas, pastries, pies, and gelato. In that case, this place might be perfect for you. For other fun activities, they also have a pizza-making class. Frozen pizzas are also available at their store.
Price: $$
Address: 3607 Groometown Rd, Greensboro, NC 27407, United States
Phone: +1 336-203-1698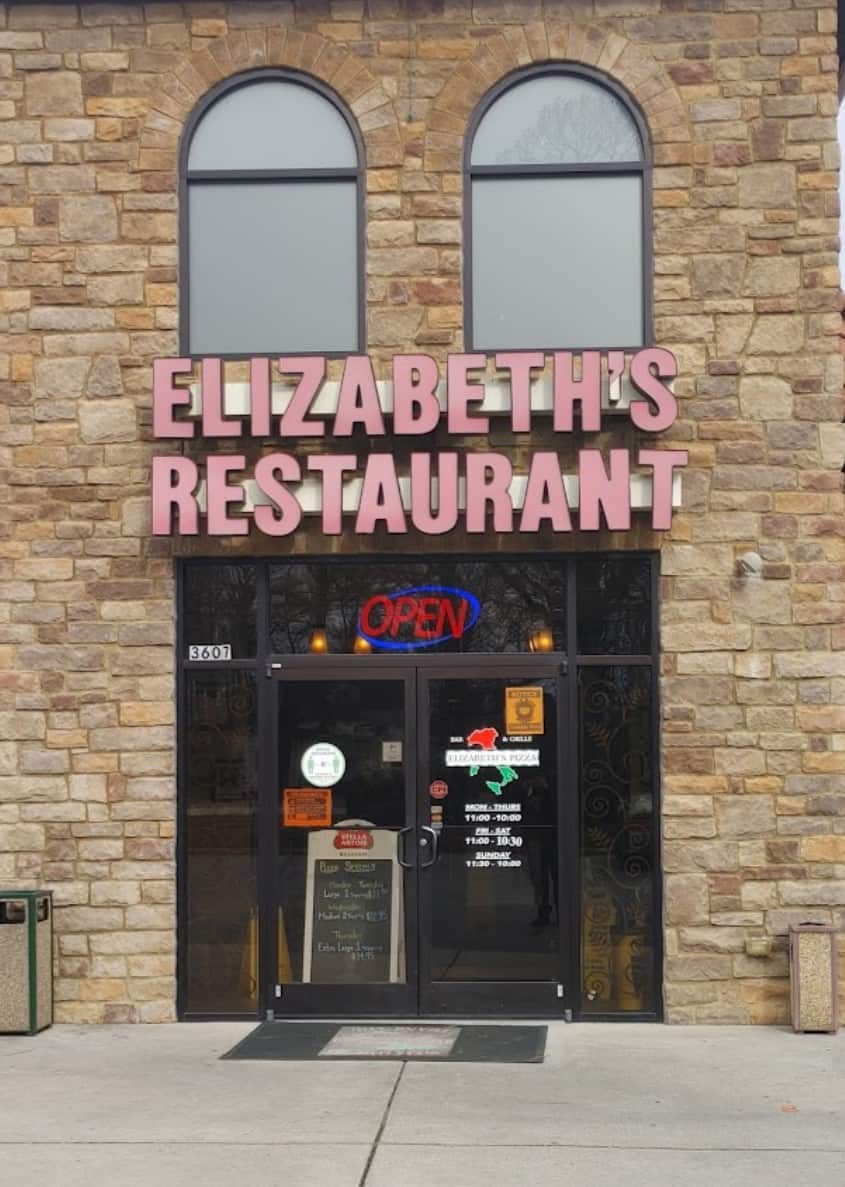 Elizabeth's Pizza is another affordable pizzeria in the city of Greensboro. Although they only started producing high-quality pizza in 2020, this place has already become one of the go-to places for the locals.
This place is known for its Sicilian Style Cheese Pizza. But, they also have other choices on the menu, like salads, sandwiches, and Pesce. They also prepared a separate menu for children's meals.
They have a bar on-site and a fireplace where customers can chill and socialize. All in all, the service, ambiance, and taste of the food at Elizabeth's Pizza are genuinely noteworthy!
Price: $$
Address: 107 Smyres Place, Greensboro, NC 27403, United States
Phone: +1 336-541-8442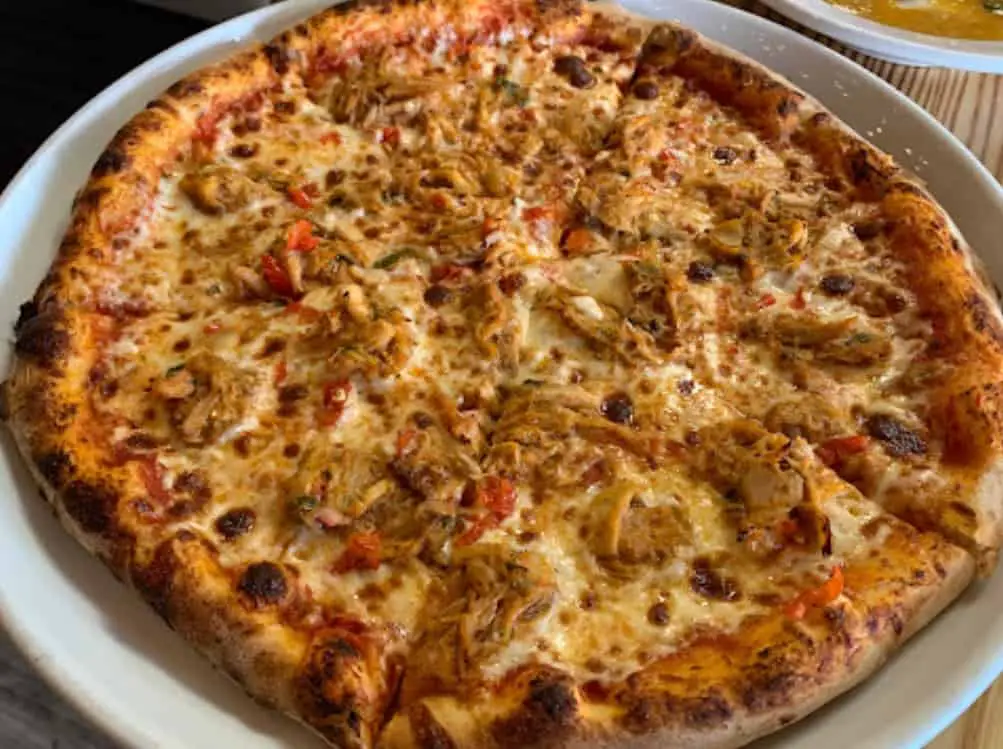 Embur Fire Fusion has so much to offer! Their menu consists of various Peruvian cuisines and Italian style-pizzas made traditionally. The rotisserie chicken they offer is also Peruvian Style, all-natural, and hormone-free.
Their bar is also packed with different cocktails and wines from other countries. Some options include wines from Chile, Spain, France, and Argentina. Indeed, you can travel just by sipping a glass of wine!
However, some of their dishes, like the Peruvian ceviche, are only available upon request. So, inquire first to know what's on their daily menu.
Price: $$
Address: 4215 W Wendover Ave A# A, Greensboro, NC 27407, United States
Phone: +1 336-632-0072
Tony, Mario, and Vinny are the owners of this pizzeria. These three have always been passionate about food and used their Italian origin to open Mario's Pizza. Their recipes are authentic Italian Style, all from their classic family recipes.
They develop an app to further connect with their customers. This app, "Mario's Tony's," can be downloaded from the Play Store. Some perks you can do with it are free food cashback, special treats during birthdays, and scratch cards for special prizes.
Price: $$
Address: 1424 Westover Terrace, Greensboro, NC 27408, United States
Phone: +1 336-235-2749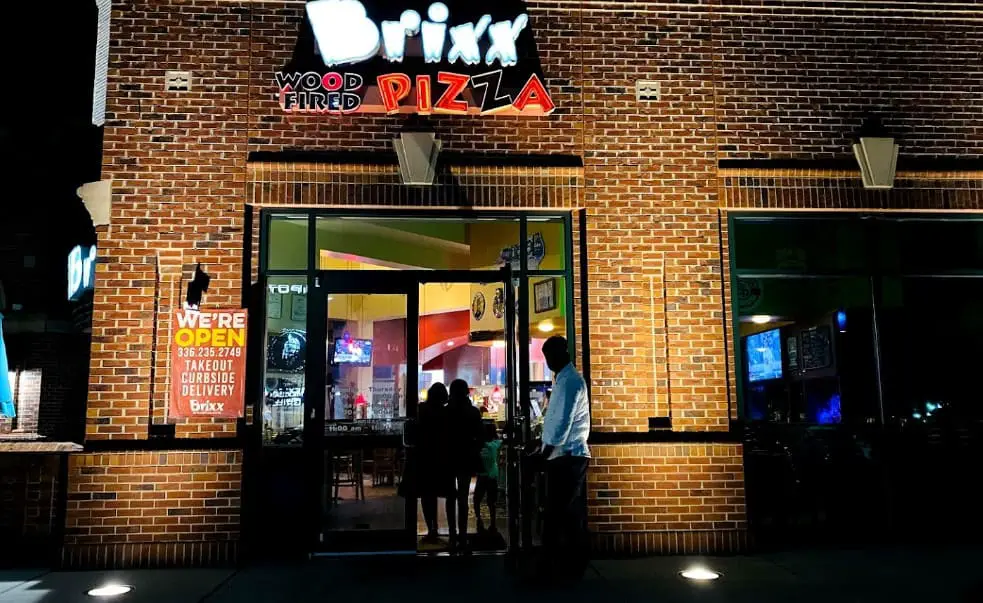 Brixx Wood Fired Pizza + Craft Bar is dedicated to applying fine dining techniques to a casual meal time. Their goal was to keep everything fun and lowkey while staying unique. They use brick ovens for cooking their pizzas for an enhanced flavor and smoky taste.
They also curated their own wine selection based on the taste of their pizzas. It aimed to replace the typical beer and pizza combination while maintaining fun and satisfaction.
This place started in 1998 and now has 30 different locations!
Price: $$
Address: 2704 Battleground Ave, Greensboro, NC 27408, United States
Phone: +1 336-286-7667
Do you miss the New York-style pizza? If yes, this pizzeria is the place you should visit when you are in Greensboro!
New York Pizza Bar & Grill is an authentic pizzeria with a comfortable ambiance. This place offers New York-style slices, pies, and wings. They also have a wide range of craft beers.
All their amenities are wheelchair accessible, and they have outdoor seating. You can also visit their on-site bar and socialize with different crowds like tourists.
Price: $$-$$$
Address: 5710-N West Gate City BLVD Greensboro, NC 27407, United States
Phone: +1 336-522-6530
Blue Rock Pizza & Tap has 2 locations, one in Greensboro and the other in High Point, NC. This place is among the best pizza producers because of its fresh ingredients. Additionally, they use the freshly baked dough for an excellent pizza crust.
Blue Rock also partners with high-quality brewers for their beer selection. Regularly, they feature finely crafted beers to their customers. This place is known for its fast customer service, cozy atmosphere, and budget-friendly pizzas.
Summary
Greensboro, NC, is a perfect place, indeed! People's necessities are met, but more than that, the recreation facilities and spaces are also taken into consideration.
There is so much you can do in this city. Hence, if you are tired of touring and strolling, remember to stop by these 13 best pizza places in Greensboro, NC. Take the time and appreciate this beautiful city!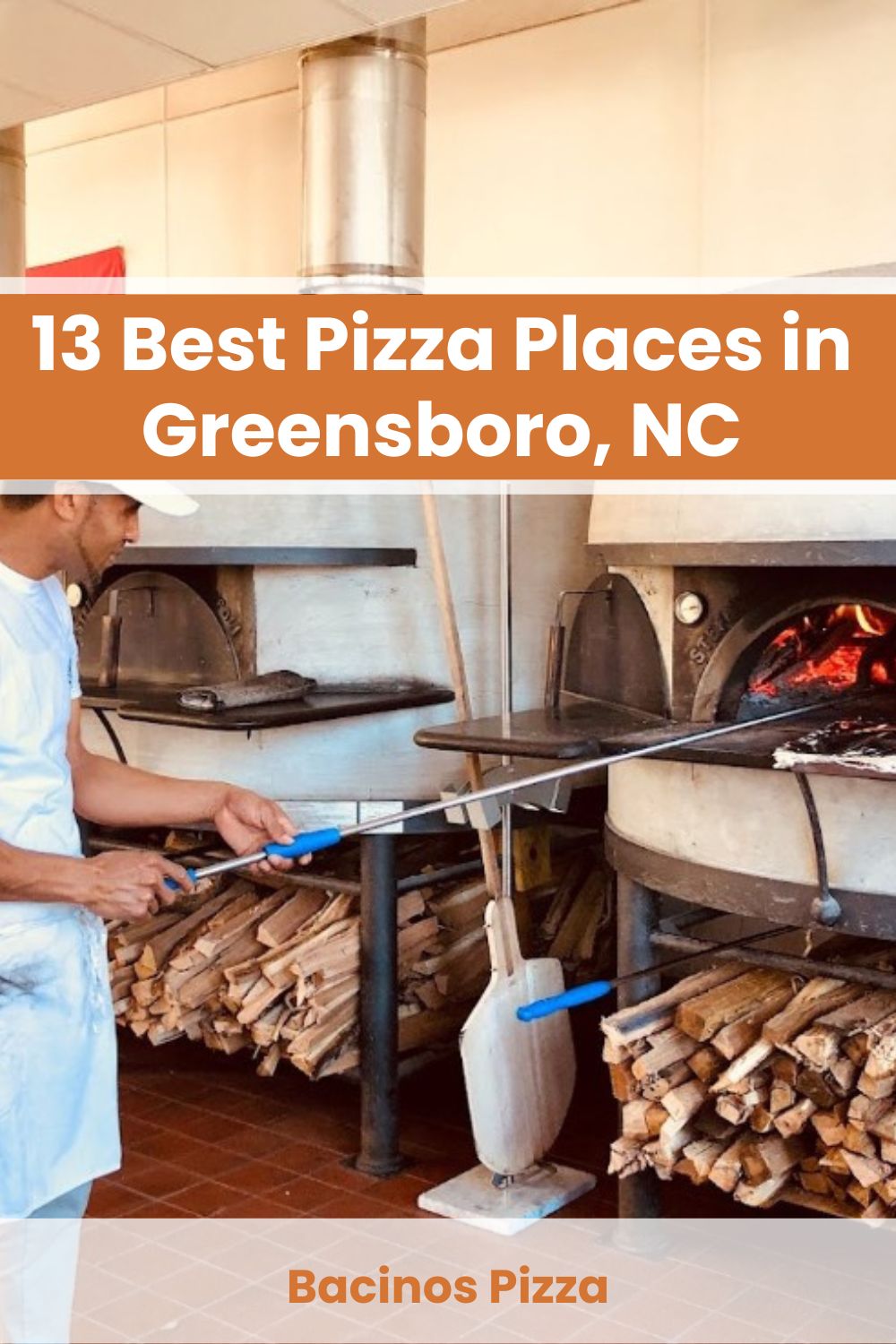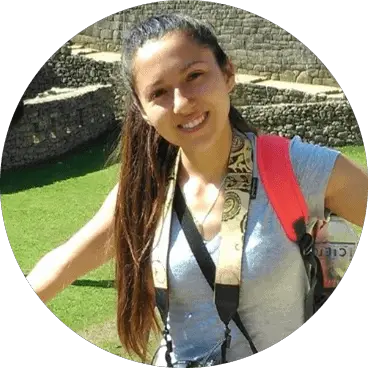 Kathryn's love for pizza started when she was still young. When she was young, she's been a picky eater–that's what her Mom used to say. The only food that she enjoyed and loved was pizza–until now! Her love for pizza turned into a passion!