New Orleans is a multi-cultural hotbed for everything, especially food. You have probably enjoyed a great slice of pizza before, but there are some truly unique options in New Orleans to sink your teeth into. Let's take a look at 18 restaurants serving the best pizza in New Orleans: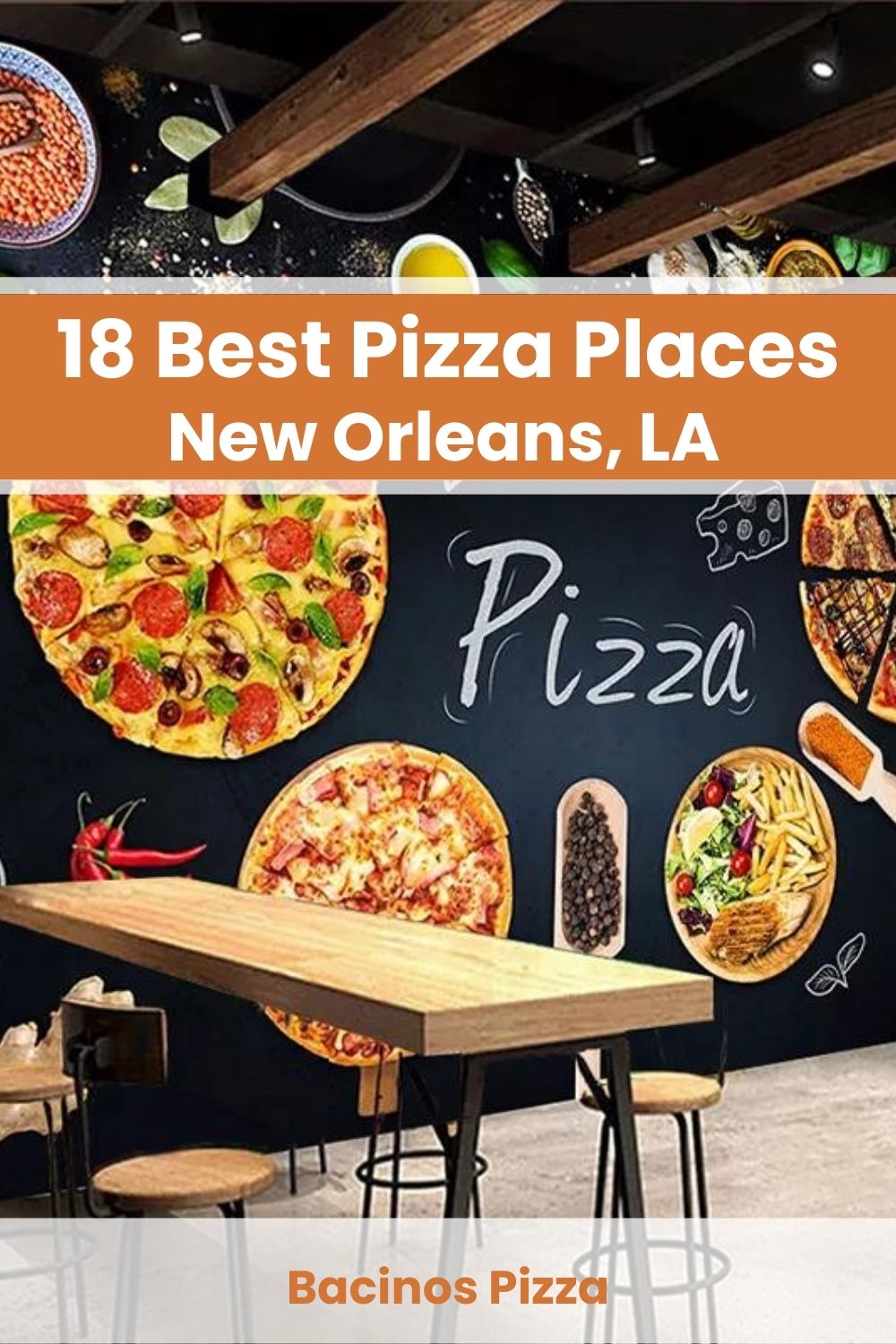 Price: $$
Address: 123 Baronne Street, New Orleans, LA 70112
Phone: (504) 648-6020
View this post on Instagram
With unique toppings that provide a standout flavor, like the Roasted Carrot, Prosciutto or Clam Pizzas, you are sure to be surprised and delighted by the offerings. Aside from the fantastic pizza options, Domenica has a variety of other Italian food options to choose from and an extensive drinks menu as well.
Domenica is more of a sit-down experience, so keep that in mind when planning a visit. If you are a dessert fan, give the Affogato (vanilla gelato with an espresso shot and biscotti) a try, you won't regret it.
Price: $
Address: 3701 Iberville Street, New Orleans, LA 70119
Phone: (504) 488-6582
View this post on Instagram
Katie's is an old-school-style family-operated establishment that will make you feel right at home. While pizza is not at the forefront of what the restaurant offers, it has become a quick favorite for anyone who gives these fresh-made pizzas a try.
Give the Yard Bird pizza a try if you are a fan of chicken and garlic. They also offer a wide variety of old-fashioned southern cooking options on their menu for anyone looking for some comfort food.
Price: $
Address: 615 S. Carrollton Ave, New Orleans, LA 70118
Phone: (504) 866-5900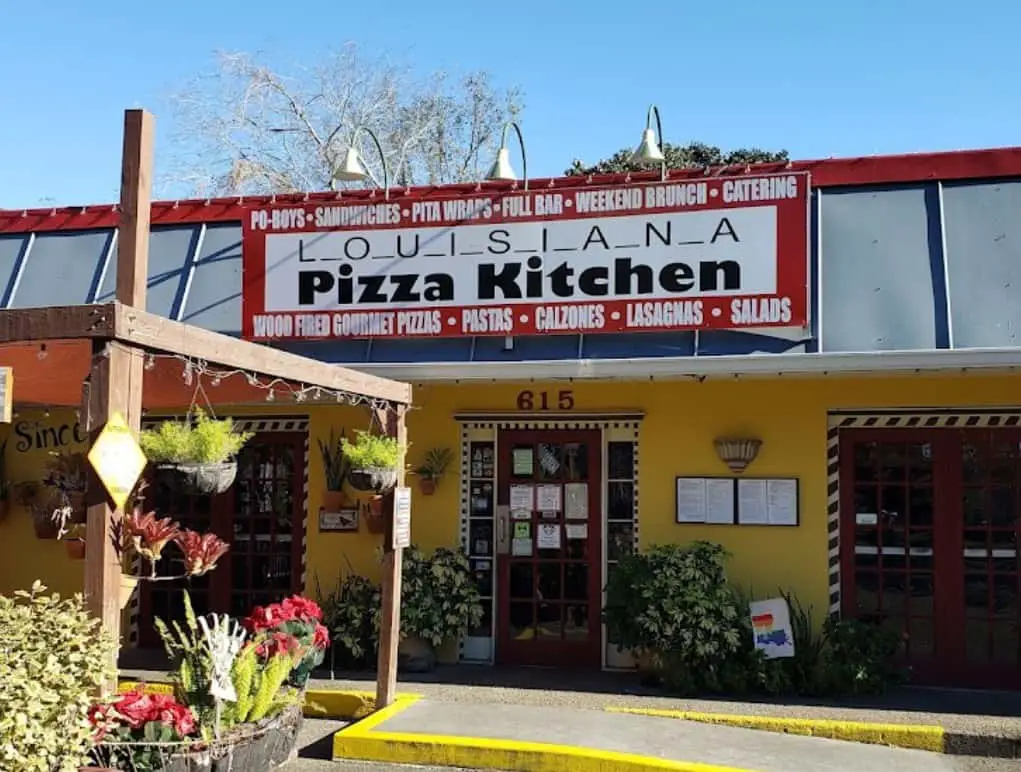 The handmade pies at the Louisiana Pizza Kitchen have been drawing an eager crowd of pizza eaters ever since they opened their doors in 1994.
From the mouth-watering Fresh Mozzarella Pizza to the Roasted Garlic Pizza and everybody's favorite, the classic Pepperoni Pizza, there is a slice to satisfy all tastes. They aren't just known for their great pizza either. Their baked pasta and sandwich offerings will keep you coming back to explore the menu again and again.
Price: $
Address: 617 Piety St. New Orleans, LA 70117
Phone: (504) 676-8482
View this post on Instagram
Pizza Delicious keeps things simple and they do a fantastic job of living up to their name. A small, perfected menu means a quick and easy decision-making process, leaving you with more time to just sit back, relax and enjoy yourself.
The pies are large and the choice of toppings will satisfy all needs. Two of the unique pizza offerings here that are a must try are the Roasted Cauliflower & Balsamic Red Onion pizza and the Vegan Brussels Sprouts pizza. Feel free to add any toppings to an existing pizza or craft your own.
Price: $$
Address: 1212 Royal St, New Orleans, LA  70116
Phone: (504) 522-6746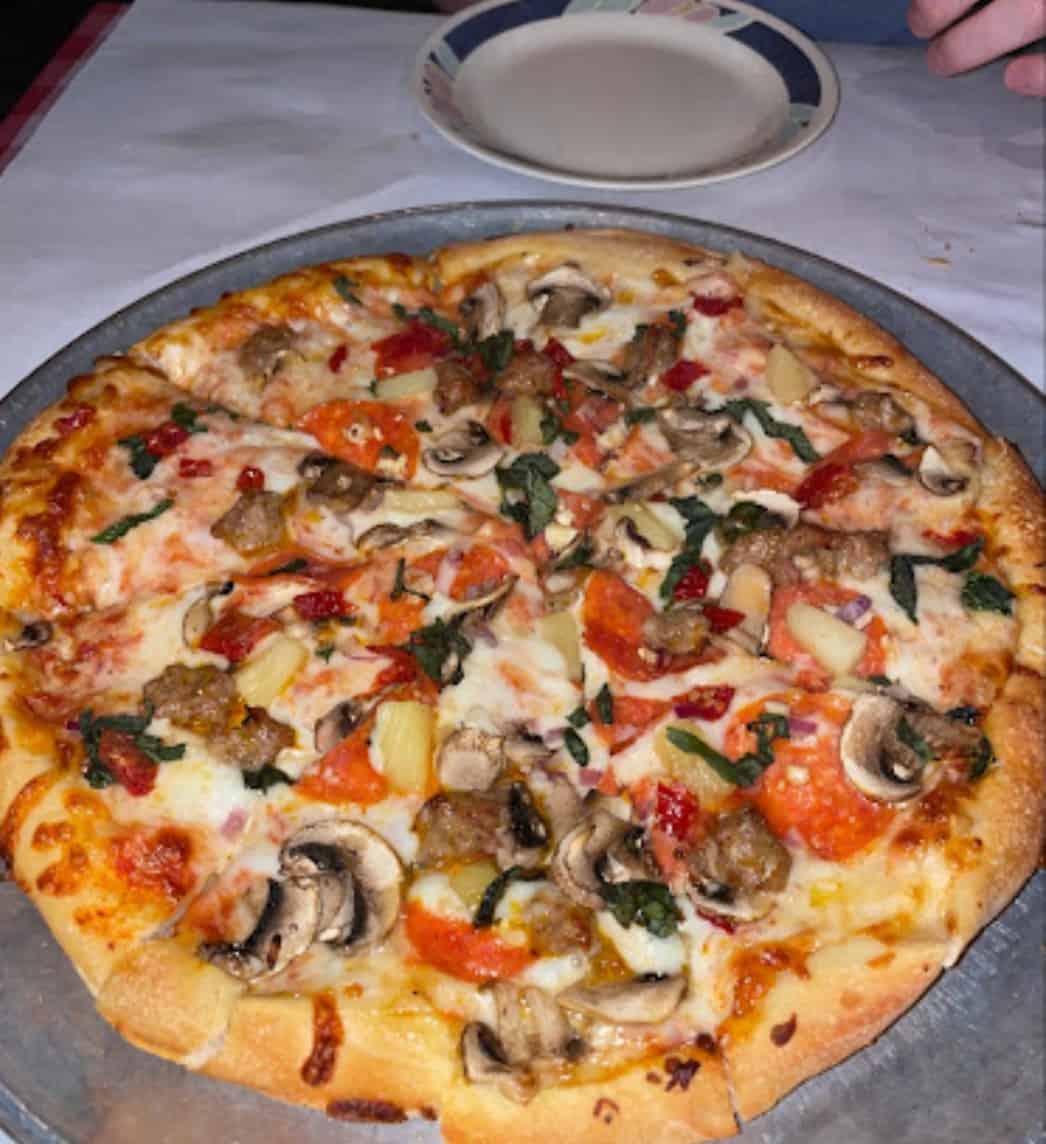 The Mona Lisa is a neighborhood restaurant that has been serving the French Quarter for more than 35 years and has maintained the history of the building in which it resides. While the Mona Lisa has a variety of Italian cuisine, its pizzas are the main draw.
To showcase the flavor difference of their in-house pizza crusts, they have a signature pizza that serves as a "garlic bread". It is thickly layered with mozzarella, drizzled with olive oil, sprinkled with olives and finished with bits of roasted garlic.
Price: $
Address: 1513 Saint Charles Avenue, New Orleans, LA 70130
Phone: (504) 525-7437
Slice Pizzeria is all about the pizza with little else on the menu and that is OK. Fresh toppings, thin crust, and deep flavors are what these pies are all about. Slice Pizzeria offers delicious options by the slice or all the way up to a whole 18" pie.
If you are craving a slice but are carb-conscious, don't worry, they've got you covered with their unique menu option, the low carb Pizza Bowl. Each pizza bowl is the equivalent of a small 10" pizza.
Price: $
Address: 216 Metairie-Hammond Hwy, Metairie, LA 70005
Phone: (504) 831-1248
R & O's Restaurant is a casual and cozy family-run place that was started back in 1980. The menu has become rather extensive over the years and truly has something for everyone, but it is the pizza that stands out from the rest of the offerings.
The pizzas are all hand-tossed and the toppings are fresh and simple. You can get a thick or thin crust and add as many toppings as you think the slices can support.
Price: $$
Address: 733 St Louis St, New Orleans, LA 70130
Phone: (504) 529-1999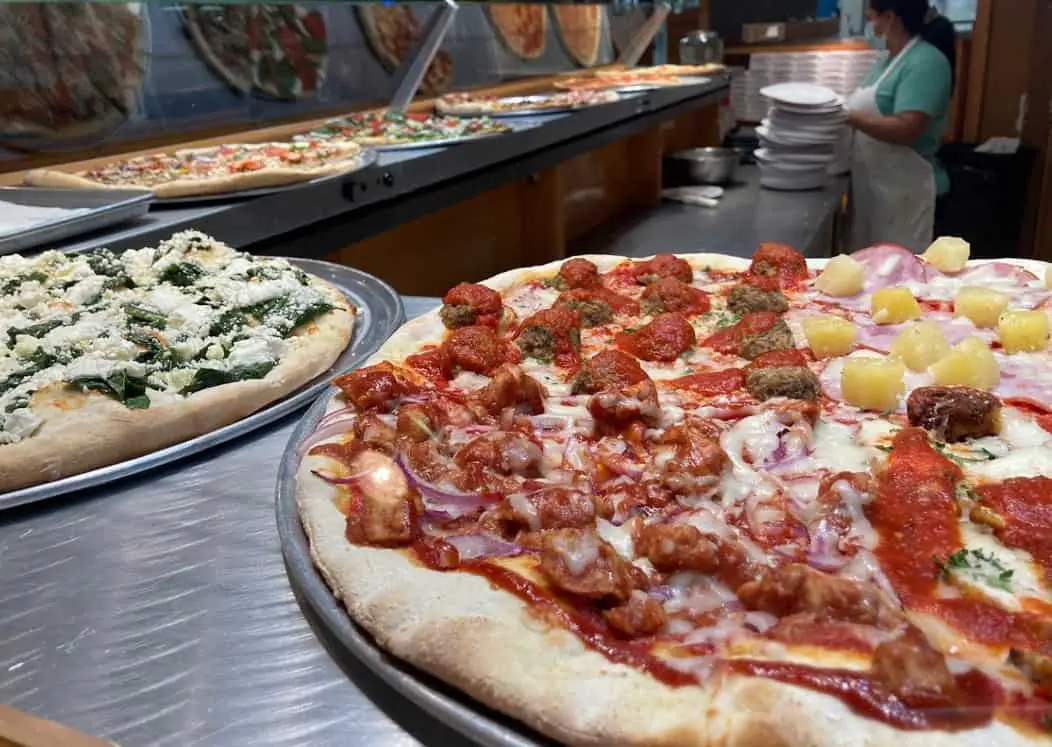 Gourmet Pizza is an artform and Vieux Carre Pizza has been serving high-quality "art" to the public for 33 years with exceptional customer service, making them a favorite in the community.
By far the most unique pizza slice to sink your teeth into here is the Bourbon. Chicken, spinach, feta, pesto and marinara sauce come together in a magical blend that will make your tastebuds dance and your tummy joyful.
Price: $$
Address: 874 Harrison Ave. New Orleans LA 70124
Phone: (504) 488-0133
View this post on Instagram
Reginelli's Pizzeria has seven locations across New Orleans and their hand-tossed specialty pizzas or Detroit-style pizzas give you a wide variety of options. The locations are clean and well-staffed, making them all great dine-in destinations, or if you prefer to have a great slice delivered to you, they will deliver.
Try the hand-tossed S.O.S pizza or the Ricotta Detroit Style pizza for something a little different. They also have Italian Cream Sodas, which are amazing!
Price: $$
Address: 4725 Freret Street, New Orleans, LA 70115
Phone: (504) 322-2815
Midway Pizza is a neighborhood pizza joint with
View this post on Instagram
a light, upscale, modern design. It's a great place to dine in with friends or family and have a delicious pizza and a beverage or two. You can watch the kitchen staff hand toss the dough and prep the pizzas from your table.
They run a lunch buffet for $11.95 which gets you a small salad and all you can eat pizza. You can catch the buffet on weekdays from 11:30 am – 2 pm. Their extensive menu draws from traditional Italian toppings and more American favorites like BBQ, Chicken and Meatballs.
Price: $$
Address: 134 N Carrollton AVE, New Orleans, LA 70119
Phone: (504) 488-7991
View this post on Instagram
Venezia has been around for a long time (since 1957), serving authentic Italian food. Top among their menu offerings is their hand-tossed pizzas baked in the original stone oven that was installed when they first opened.
They have all the expected toppings and a blend of some you would not think would pair so well together. For instance, give their House Special pizza a go for a unique flavored surprise of pepperoni, sausage, mushrooms, onions, & artichoke hearts. Yum!
Price: $$$
Address: 4024 Canal Street, New Orleans, LA 70119
Phone: (504) 302-1133
View this post on Instagram
Theo's has a great atmosphere in all of its 5 locations in New Orleans. They have delicious pre-selected topping ideas as well as a robust build-your-own pizza menu, including gluten-free crust for those out there that love a great slice but can't have gluten.
All of their pizzas are baked in a stone hearth. For a unique flavor blast, try out the Jammer's "O" Riginal, which combines tomato sauce, mozzarella, goat cheese, Canadian bacon, mushrooms, onions and banana peppers.
Price: $$$
Address: 511 Marigny Street, New Orleans, LA 70117
Phone: (504) 509-6782
View this post on Instagram
Paladar is known for its stand-out food with one of a kind pizza offerings, like the Lamb Merguez Sausage pizza or the Farm Egg pizza. They are open for dinner service every weeknight starting at 5:30 pm – 9:30 pm and for brunch on weekends from 10 am – 2 pm. It has a contemporary feel to its decor that is offset by the rustic look of the historic building it is located in. It is recommended to book a reservation in advance.
Price: $$
Address: 611 O'Keefe Ave, New Orleans, LA 70113
Phone: (504) 323-4259
View this post on Instagram
Blaze is a large pizza chain with hundreds of locations, but only two in New Orleans. They make quality signature pizzas in a wallet-friendly price range for everyone. Select from a wide variety of classic options or build your own pizza.
While quality may vary from location to location, the staff in the New Orleans locations take pride in the quality of their creations. Blaze is a great, affordable option on the go or for quick delivery on a "just don't want to cook" kind of night.
Price: $$
Address: 407 Bourbon Street, New Orleans, LA 70130
    Phone: (504) 569-3664
View this post on Instagram
At first glance, the prices may seem a bit steeper than other pizza places, but when you see the size of the slices or whole pies, it all makes sense. Crescent City Pizza Works serves seriously large pizzas and they are mouth-wateringly delicious.
There are some fantastic unique menu choices here, including the Chicken Bacon Krunch pizza that incorporates kettle chips in its toppings and the Chizzaburger, which is what you would imagine but with some surprises too (angus beef, onions, cheddar, mozzarella, pickles, ketchup and mustard).
Price: $$
Address: 141 Delaronde St, New Orleans, LA 70114
Phone: (504) 605-3365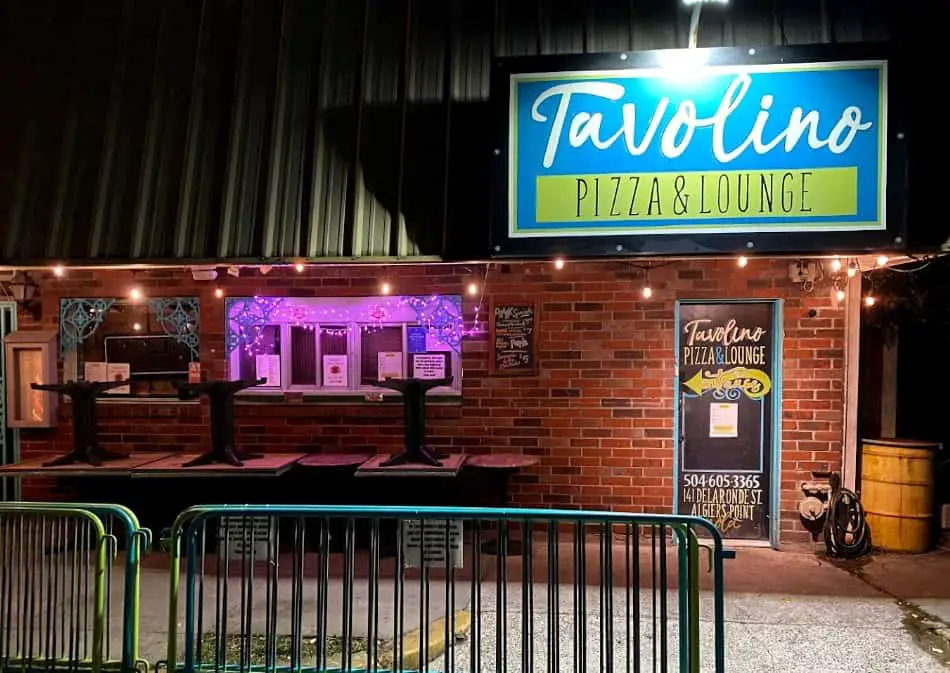 Tavolino Pizza & Lounge doesn't have the biggest pizzas, but they are all authentic Italian thin-crust pizzas. They are open Wed-Sat from 4 pm – 9 pm, so it is advisable to make a reservation ahead of time.
What a great way to spend an evening, having a great slice and a drink on the patio with a view of the water at Algiers Point. Check out the Fantasy Island pizza for a sweet and spicy kick (mozzarella, prosciutto, pineapple, jalapeno).
Price: $$
Address: 1068 Magazine St, New Orleans, LA 70130
Phone: (504) 568-0211
Magazine Pizza is one of the vegan-friendly pizza options (with vegan cheese) in New Orleans and they have a variety of crust options including regular, thin or gluten-free.
Two fan favorite pizzas on the menu are the Philly Pizza (cheesesteak) and Mediterranean Pizza (with gyro meat). They serve all of their pizzas with ranch sauce on the side and a sprinkle of parmesan cheese.
Magazine Pizza is truly a destination pizza joint for everyone.
Price: $$
Address: 4508 Freret St, New Orleans, LA 70115
Phone: (504) 324-1636
View this post on Instagram
Ancora serves authentic Neapolitan pizzas and house-made salumi and they carry a wide selection of wines from the Campania region of southern Italy. They also serve seasonal Italian sodas. What makes Ancora Pizza so unique and delicious is the process they use for the dough. No yeast, ever.
Just good old-fashioned ingredients; flour, water, and sea salt. It takes three days to prepare in total, but, man, is it worth it! The pizzas are cooked in a stone oven that was imported directly from Naples and was handcrafted with materials from Mt. Vesuvius, keeping things truly authentic to the Neapolitan style and tradition.
Summary
Like most things food related, New Orleans is top of the class when it comes to pizza. There are so many unique and delicious offerings across the city that you could spend years exploring all the options and still find more hidden gems you didn't know about. Hopefully, this list is a blessing to your taste buds.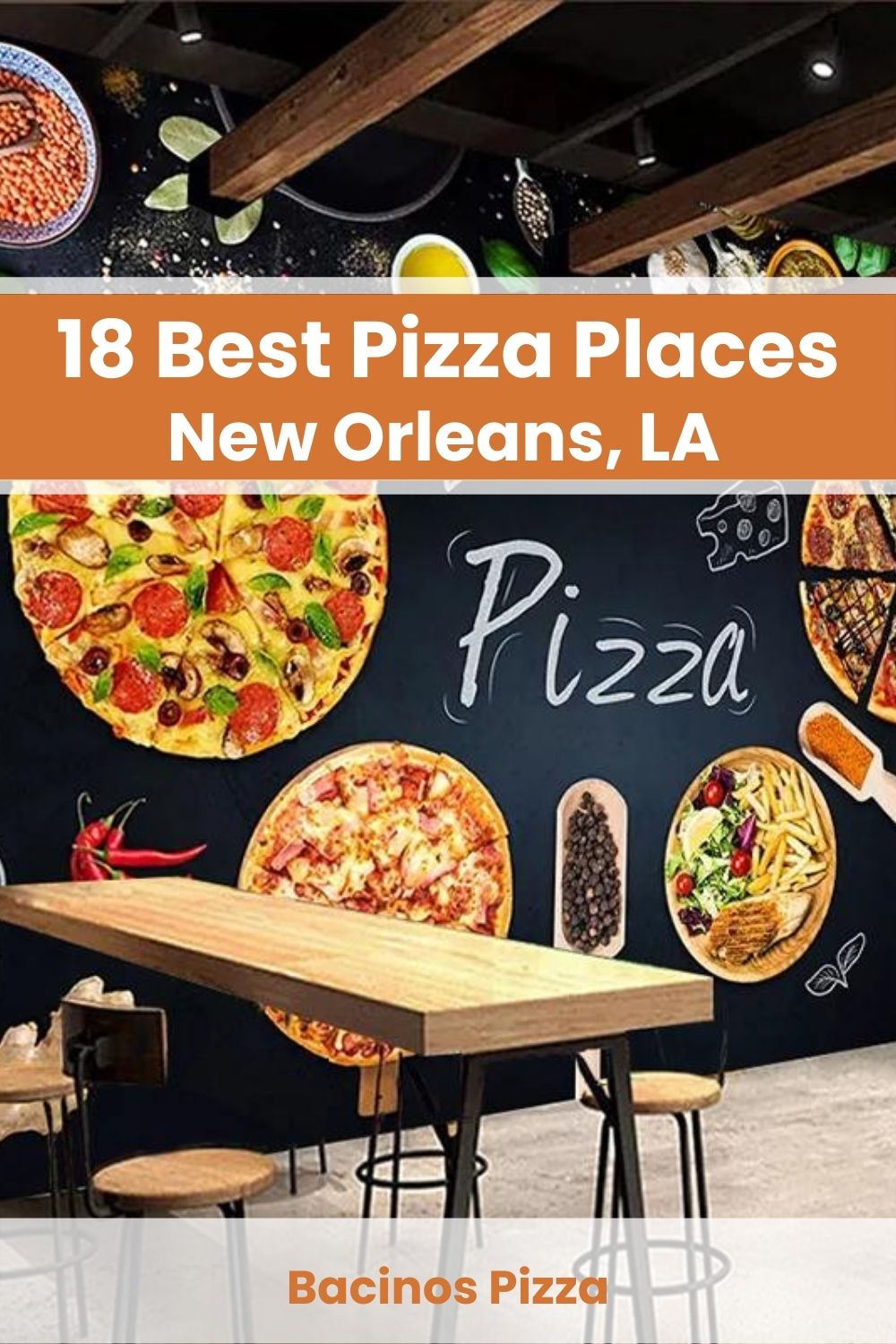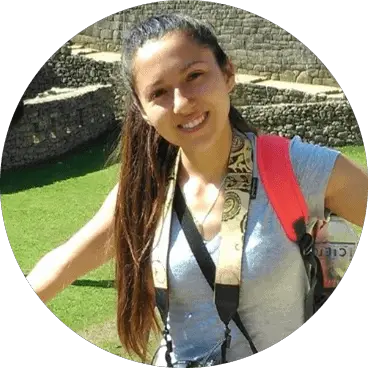 Kathryn's love for pizza started when she was still young. When she was young, she's been a picky eater–that's what her Mom used to say. The only food that she enjoyed and loved was pizza–until now! Her love for pizza turned into a passion!