Newark is a bustling and diverse city with a vibrant culture. Its outstanding pizza is one of its many distinguishing features. It's an adored dish in many parts of the world. However, it's more than just food there on the east coast- it's a way of life.
There are countless pizzerias in the area, each with a distinctive flavor and style. It has something to offer everyone, whether they're craving a traditional New York-style pie or something more experimental.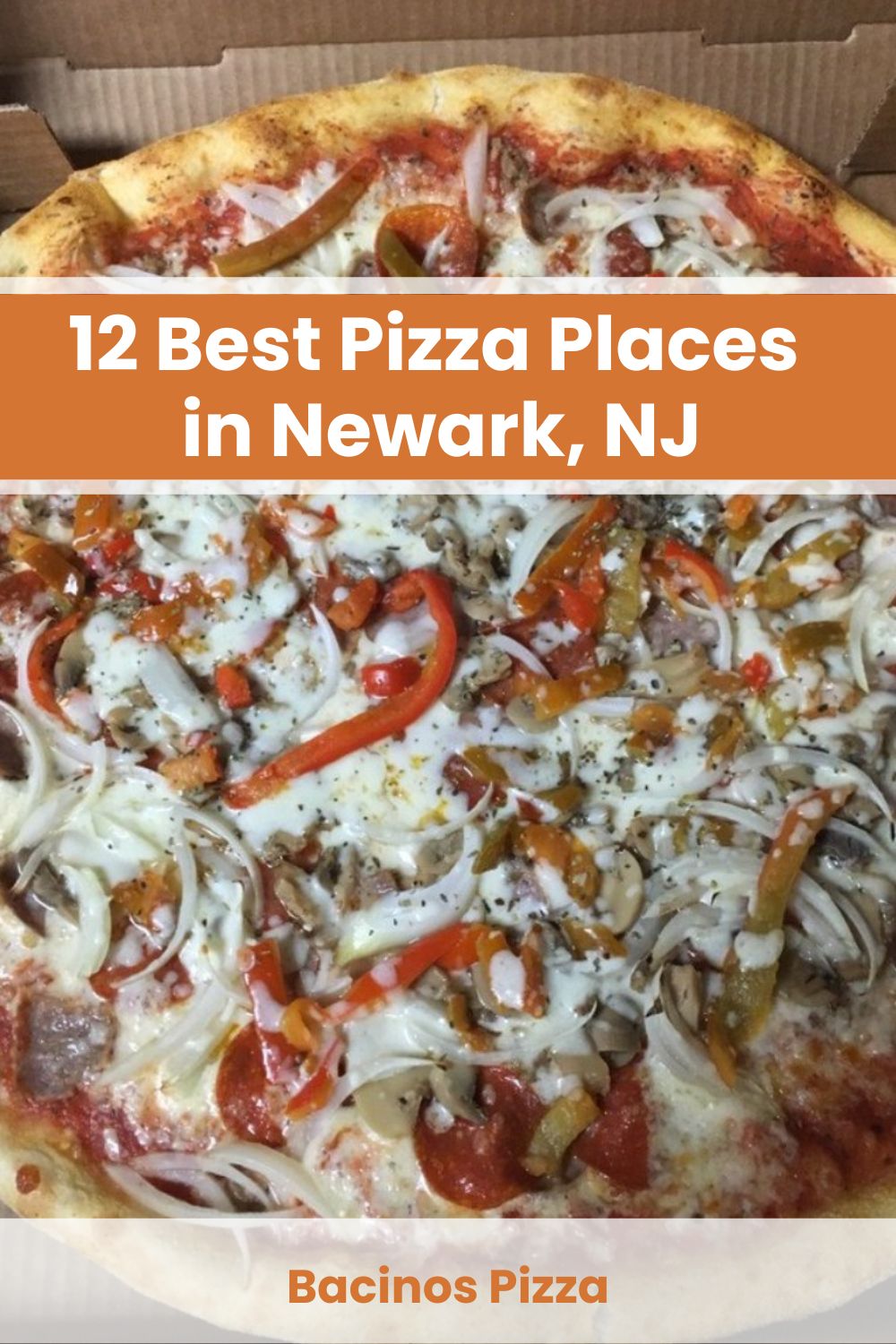 But the dining scene is more than just the cuisine – it's about the community atmosphere. The people take pride in their dishes and come together to celebrate. So, we asked them the best places to eat this Italian classic, and they didn't disappoint.
We present you with the 12 best pizza places in Newark, NJ. You'll surely enjoy indulging in their cheesy and meaty goodness.
Price: $
Address: 122 Halsey St, Newark, NJ 07102
Phone: 973-624-7322
This foodie hangout is perfect for a yummy lunch when you're downtown. Dining here feels like you've stumbled on a secret treasure! The pizza slices are big and delicious and you can tell they're freshly made. Plus, it's a great deal for the price.
Flavor options include Margherita, Grandma, Sicilian, and Veggie. You can also order Italian classics like Calzone, Stromboli, and Garlic Knots. There's much room to sit and eat with your friends or family. You'll enjoy the big, cafeteria-like area. The staff is super friendly and efficient.
Price: $$
Address: 258 Mulberry St, Newark, NJ 07102
Phone: 973-596-0275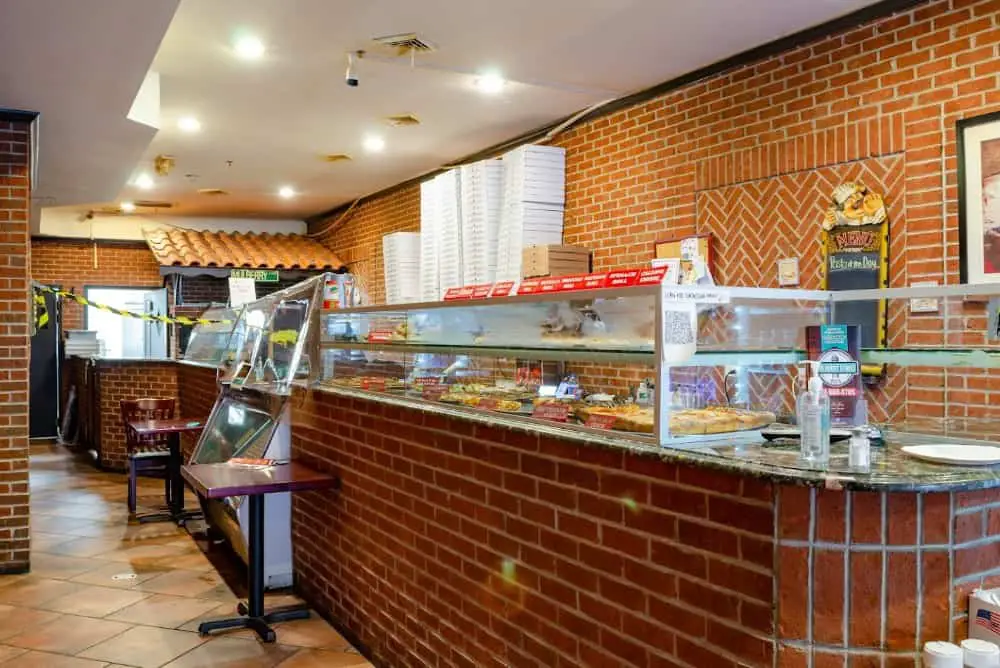 This restaurant may have changed owners many times but the current one is definitely a winner! Devoted diners say the staff is friendly. Even the delivery guy is nice! Its pizza crust is perfectly crispy and the toppings are delightfully fresh. If you're in a rush, you can order slices from the window.
The fan favorites are the Pepperoni, Sicilian, and Penne ala vodka. The appetizers are also crispy and incredibly yummy. You know what else? The Alfredo sauce is made with real cheese, which is rare for a fast food setup.
Price: $
Address: 63 New St, Newark, NJ 07102
Phone: 973-642-0082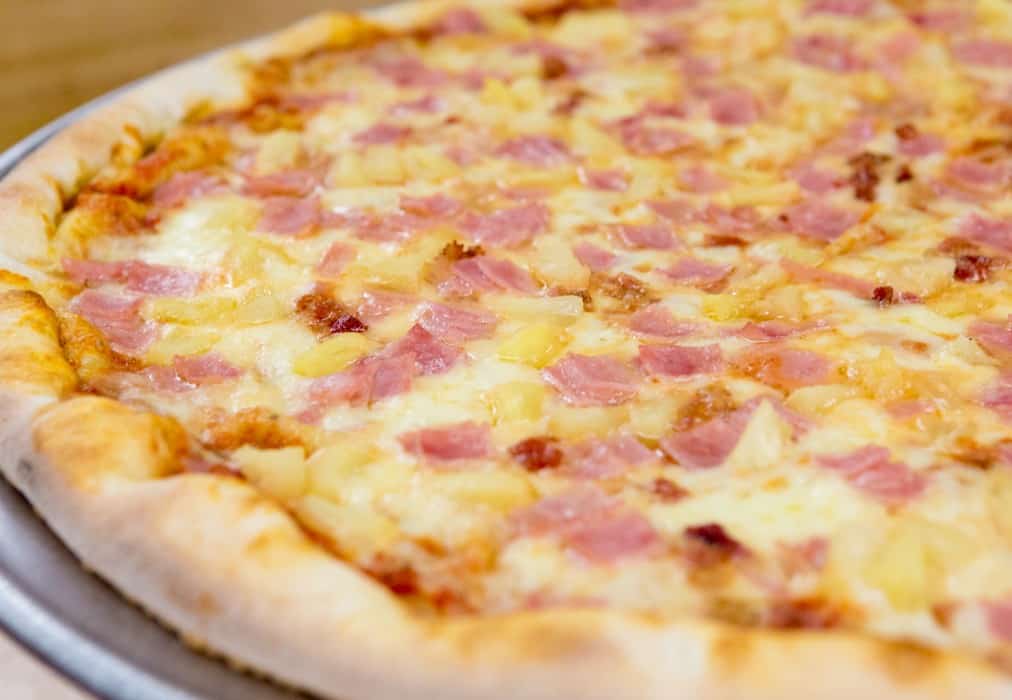 This restaurant is a small and cozy spot serving tasty pizza at fair prices. The workers are super friendly. They love talking to the customers and engaging them in friendly banter. They make you feel like you're part of their family! Many people say this is the best pizza place in town, which is really saying something because New Jersey pizza is almost as good as New York's.
The sauce is fantastic, and the cheese is hot and gooey. Meanwhile, the crust is crunchy but surprisingly soft and easy to eat. If you want your pizza even crispier, you can ask the server to leave it in the oven for a few more minutes.
Price: $
Address: 275 Chestnut St, Newark, NJ 07105
Phone: 973-522-1950
Is your palate searching for something new? This restaurant has all the usual flavor choices, like pepperoni and cheese. But they also have intriguing variants like Chicken Vodka, Alfredo, and Barbecue. Some devoted diners claim that the Bacon Ranch is the best.
We recommend ordering a large one because you'll want more than one slice. If you're not in the mood for pizza, no worries! You can choose from their selection of pasta, sandwiches, burgers, and wraps instead.
The food is definitely worth the price even though they are a little expensive. The eatery is roomy and spotless. The courteous and respectful employees of this establishment add to its positive vibes.
Price: $$
Address: 883 Mt Prospect Ave, Newark, NJ 07102
Phone: 973-483-5179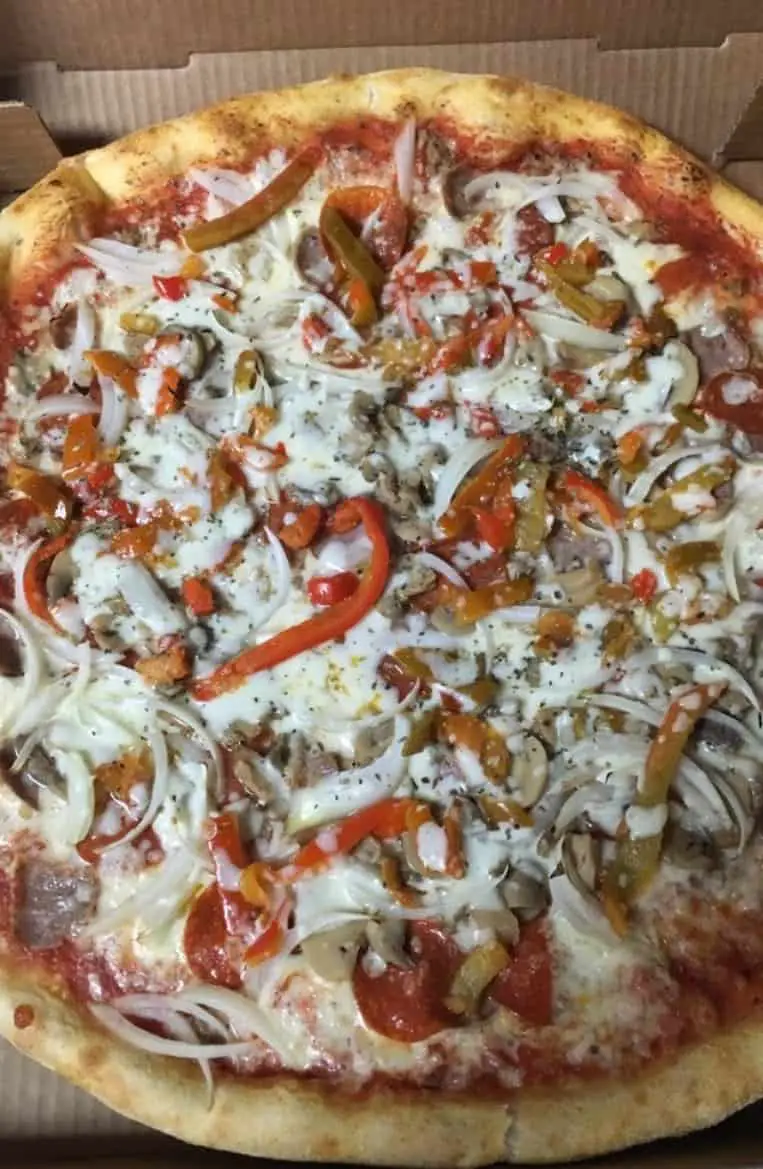 This place is your go-to if you like plain or pepperoni pizza! You'll notice that the pies are light and crispy with just enough cheese. The owner uses simple ingredients to create exciting and delicious flavors.
It's good to know they don't use cheap olive oil like other fast food joints. You would also love their milkshakes and zeppoles – they go well with their food. This business has been around for a long time, but they still care a lot about its customers up to now. Many people who used to eat there as kids now bring their own families!
Price: $$
Address: 161 Bloomfield Ave, Newark, NJ 07102
Phone: 973-482-8891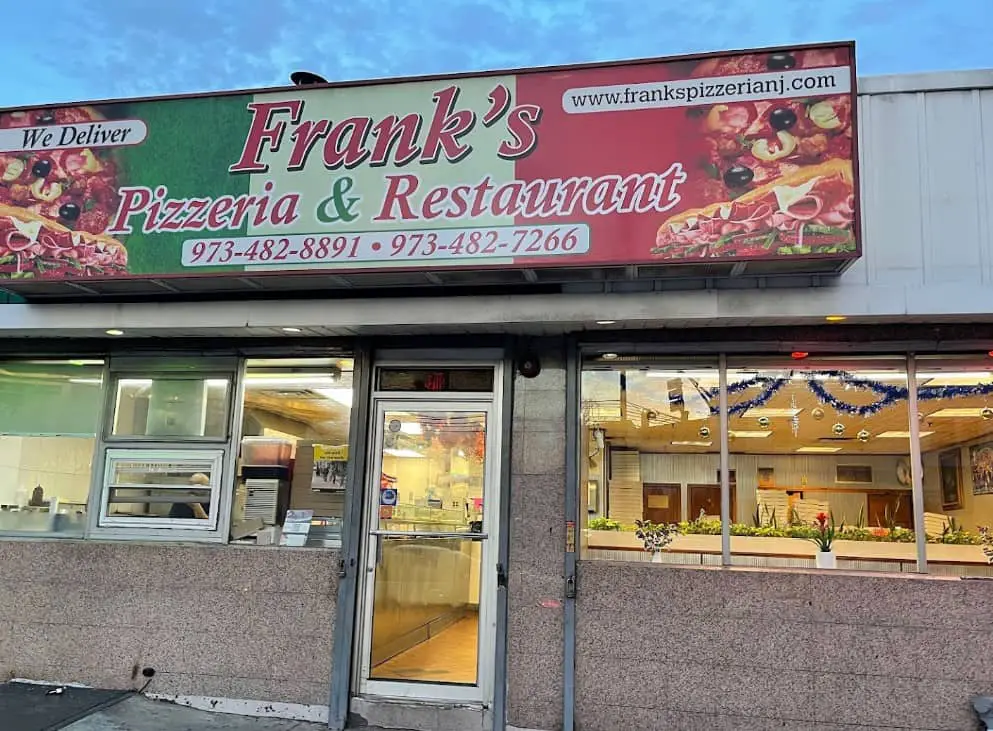 Many people love this local hangout spot. It's been in business for so long. But the food tastes just as good as when it first opened. Newarkers have beautiful memories of eating here with their loved ones. The owners use high-quality ingredients, resulting in delicious pizza.
They have different kinds of pie, including Grandma, Cheese, and Buffalo. They're also known for serving the best Italian Cheesesteaks! When you order, they'll ask you how you want your meals cooked – such a thoughtful gesture. The staff always says hello with a big smile. It's exactly what a neighborhood place should be like!
Price: $$
Address: 212 Market St, Newark, NJ 07102
Phone: 973-424-9000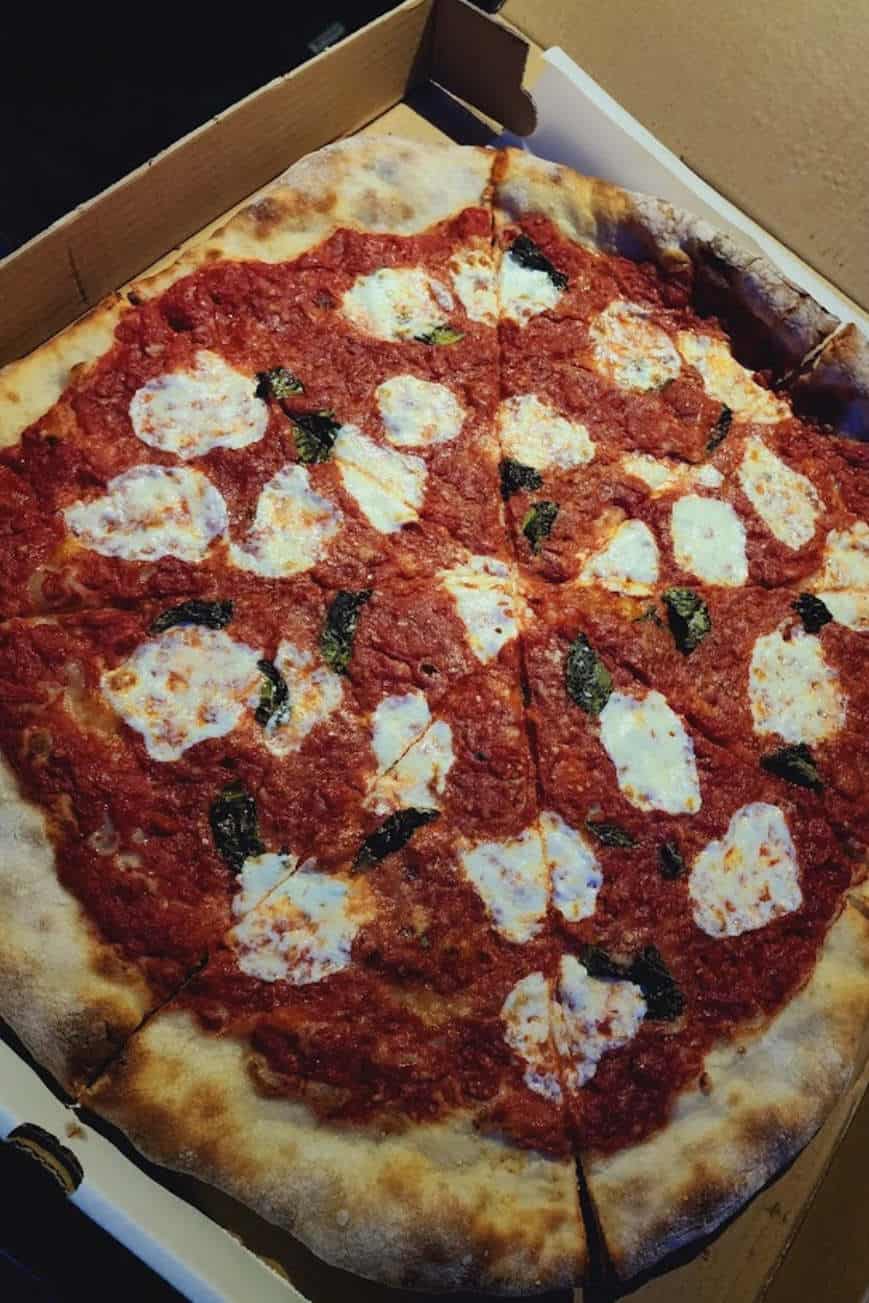 Newark's busy downtown area is home to this hidden gem. It's clean and has ample seating even for large groups. The sausage and pepperoni pizza is their bestseller! The crust is thin and crispy- just like it's supposed to be.
They also serve tasty mozzarella sticks where the cheese inside oozes out! You can also order garlic knots if you're shying away from veggies. The employees are friendly and pay attention to you. If you're from New York and visiting New Jersey, try this spot for an authentic NYC slice.
Price: $
Address: 97 Wilson Ave, Newark, NJ 07102
Phone: 973-817-9400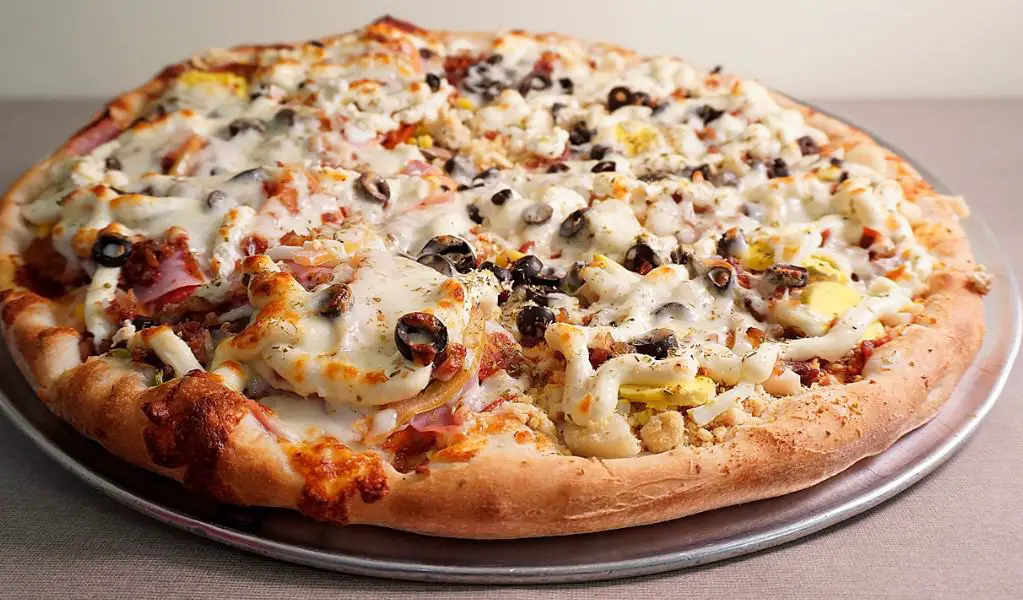 Do you want to go on an International gastronomic adventure? Try this Brazilian pizza place. It puts a new twist on traditional Italian fare. Yes, the food is phenomenal but it won't dent your budget.
You can always give in to your cheese and tomato cravings. The crunchy and spicy crust is sure to wake up your senses. You should try the "Frango com Catupiry", "Moda da Casa" or "Portuguesa" – they're all delicious! This family-owned restaurant has a welcoming staff. They'll treat you like you're old friends.
Price: $$
Address: 22 Ferry St, Newark, NJ 07102
Phone: 973-344-3999
As soon as you step inside Vinny's, the mouthwatering aroma of freshly baked pizza and other Latin favorites will greet you. The restaurant is cozy and welcoming – perfect for a family outing or a hangout with friends.
The menu is filled with a wide range of variants, from pepperoni to veggie shrimp and mozzarella. The pies are made with a crispy and chewy crust. Then they're topped with flavorful tomato sauce and gooey cheese. Trust me, eat one slice and you'll be hooked! It also offers delicious salads, subs, soups, empanadas, and calzones. You'll leave feeling satisfied because of the generous portions.
Price: $
Address: 501 Bloomfield Ave, Newark, NJ 07102
Phone: 973-481-6900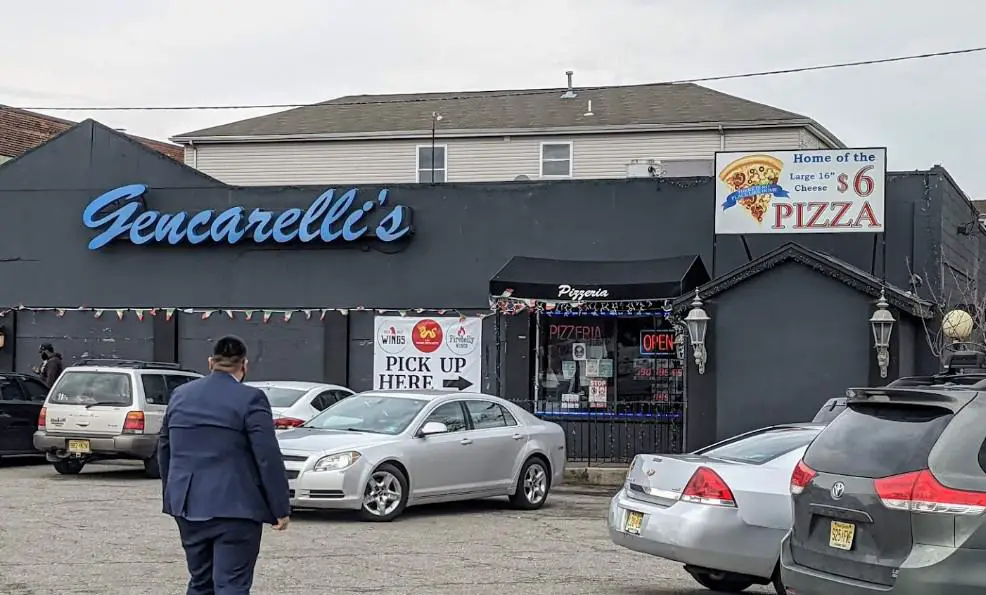 This place has been around since 2000. It began as a small business and has now become a full restaurant. So if you're looking for a new dining location, check them out. They aim to provide filling food at a lower cost because they care about their customers.
That's right! They offer great discounts like the "Combo Special". So you can enjoy delicious pizza without breaking the bank. Try the sausage and cheese pie-it's a culinary match made in heaven, as you'll soon discover. I can assure you that you won't want to miss it!
Price: $
Address: 377 S Orange Ave, Newark, NJ 07102
Phone: 973-643-5003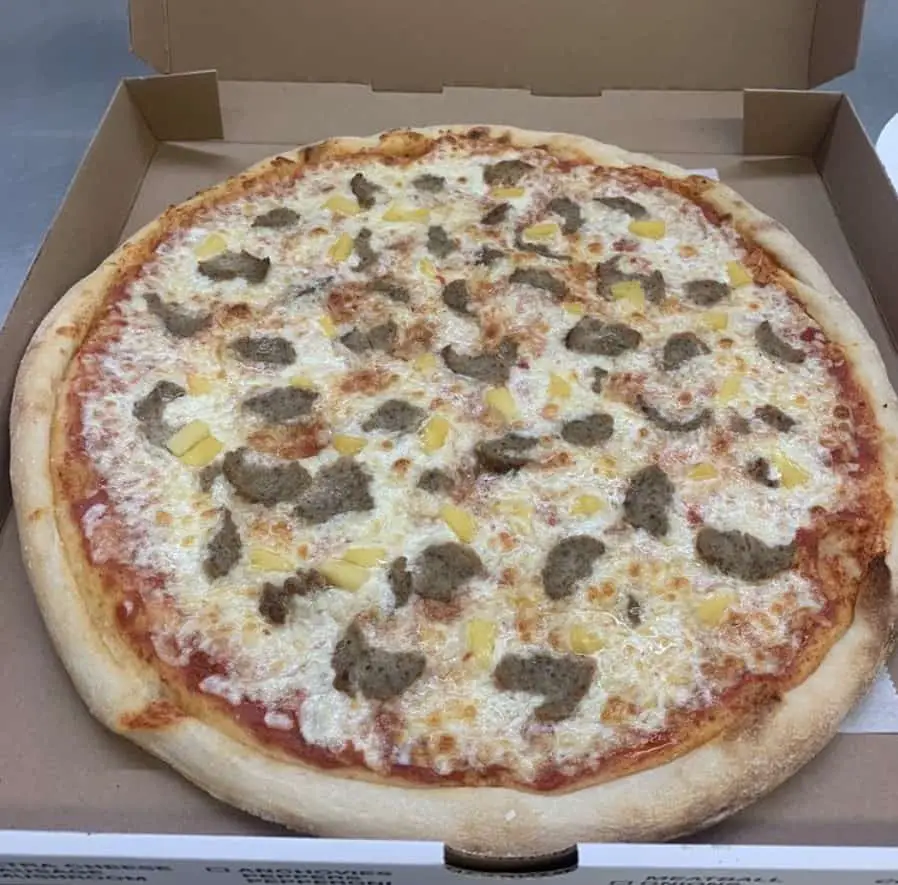 Do you want to hear about an excellent place? Well, get ready because this is the real deal! It's an actual Italian pizza parlor, and it's been around for a while. The owner, Ralphy, used to make fresh dough himself and always smiled while cracking jokes with the customers.
Now his son is in charge and keeping the tradition alive. But let's talk about the pie! People say it's got the best crust they've had in a long time. It's thin, crispy, and just perfect. And the sauce and cheese? Oh my goodness, they make an ideal match! It's like a symphony of flavors in your mouth!
Price: $
Address: 1038 S Orange Ave, Newark, NJ 07102
Phone: 973-339-9494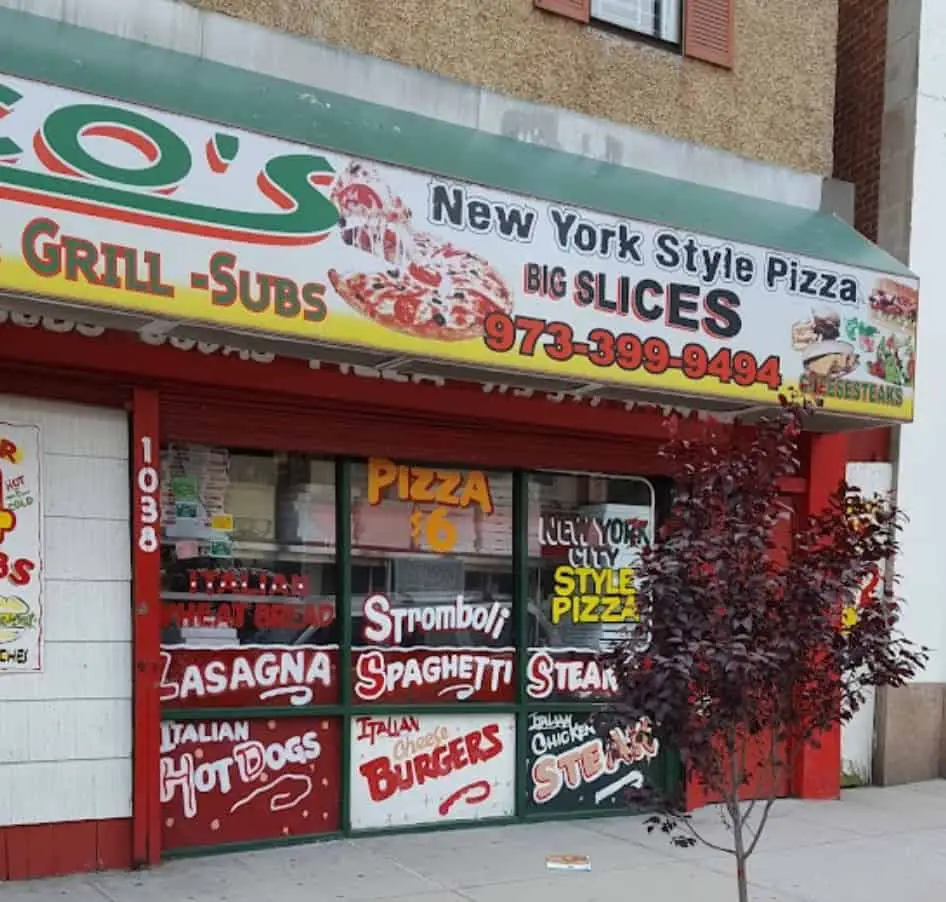 This place is an iconic dining spot offering mouthwatering pizza. Its crispy yet foldable crust is the gold standard in pies- it's everything you hoped for. Frequent visitors can attest to the consistent food quality and service.
The slices are unbelievably huge, but they're easy on the pocket. Yes, it's true that you'll have to walk around a crowded street from the parking spot. But their specialties are worth your time and effort. Once you enter this haven, you'll notice a warm and friendly atmosphere, making you feel right at home.
Conclusion
The 12 best pizza places in Newark, NJ, have unique styles and flavors. They highlight the warm community atmosphere surrounding the city's dining scene. People come together to celebrate good food and enjoyable company in these spots.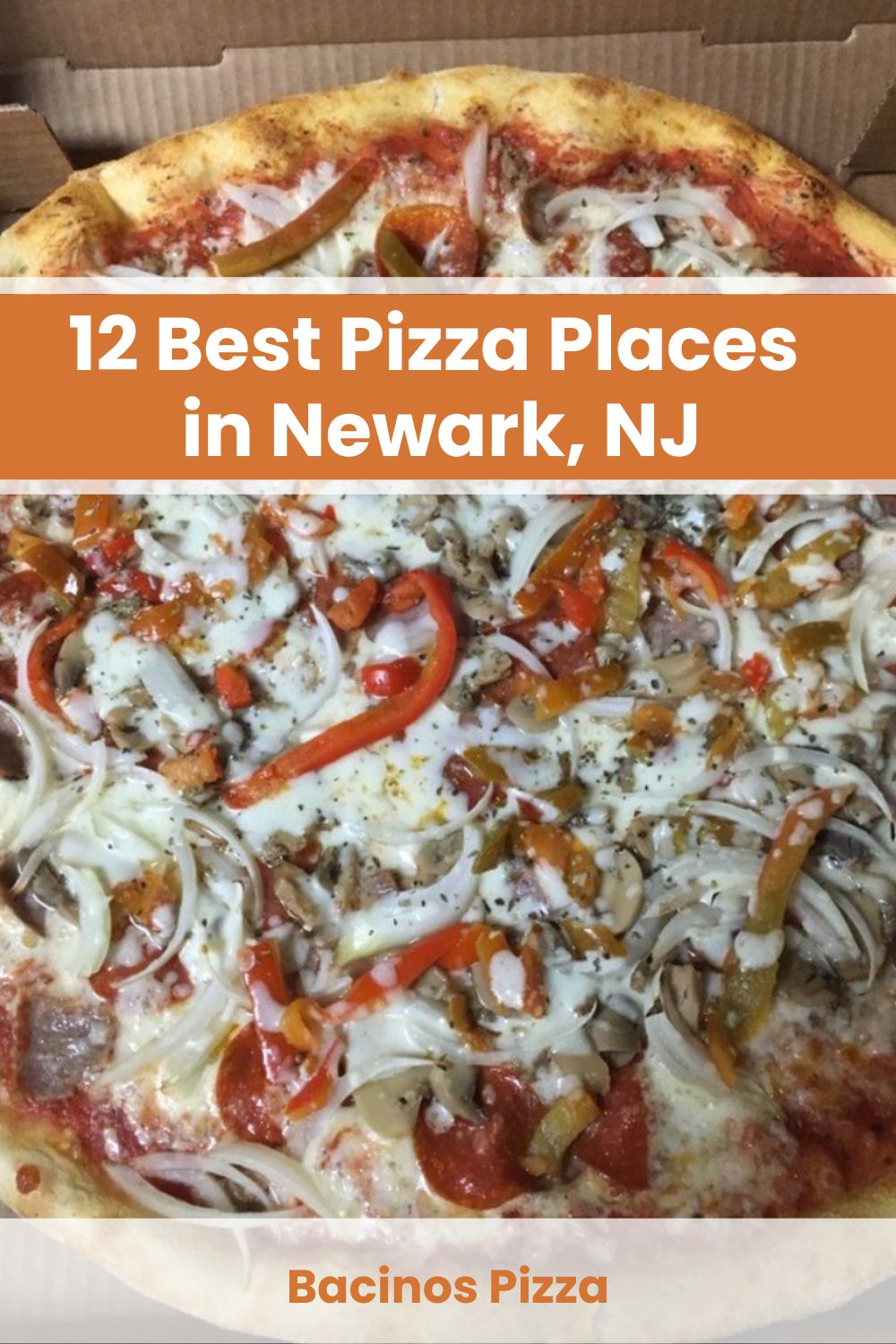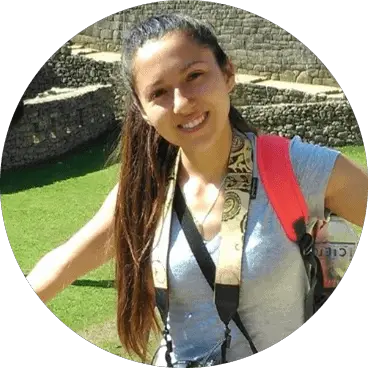 Kathryn's love for pizza started when she was still young. When she was young, she's been a picky eater–that's what her Mom used to say. The only food that she enjoyed and loved was pizza–until now! Her love for pizza turned into a passion!