Have you recently moved to the vibrant city of Plano? Or are you just looking for a new and delectable dining experience? Then try out one (or all!) of these 15 Best Pizza Places in Plano, TX!
Highly recommended by locals, they won't disappoint.
Address: 2120 Hedgcoxe Rd, Plano, TX 75025
Phone: +1 972-517-8111
Price: $
Discover the fantastic flavors of Cheesy Sensation – your new go-to pizza joint! The talented chefs craft extraordinary pizzas and sides that will leave you craving more. Plus, there's no need to break the bank; this cozy spot offers affordable prices so everyone can enjoy their delicious cuisine.
Not to mention, they have an extensive selection featuring halal meat options as well! So if you're looking for some budget-friendly goodness with hearty servings, come on down to Cheesy Sensation today!
Address: 2304 Midway Rd Ste B, Plano, TX 75093
Phone: +1 945-800-1200
Price: $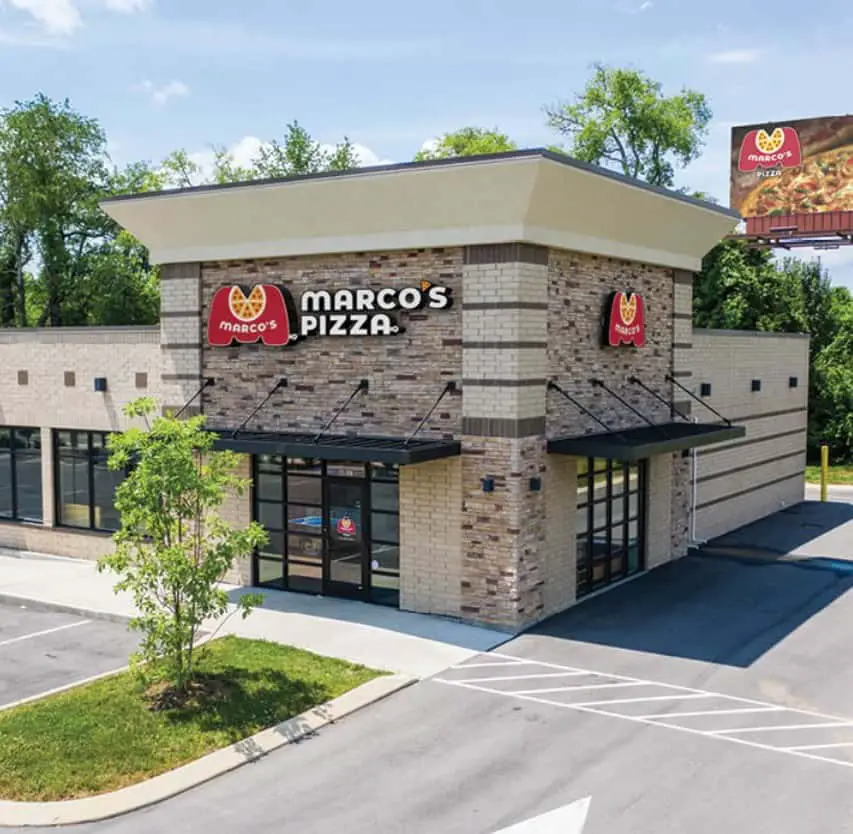 Tired of spending too much on pizza? Marco's Pizza is here to the rescue! For only $9.99, you can enjoy an impressively large pepperoni pie at your own convenience – talk about a bargain!
Indulging in its unmistakable Italian quality and taste, all thanks to freshly made dough each day combined with Giammarco's traditional recipe for that truly authentic flavor. What are you waiting for? Enjoy a delicious pizza without breaking the bank today at Marco's Pizza!
Address: 2130 W Parker Rd, Plano, TX 75075
Phone: +1 972-596-3303
Price: $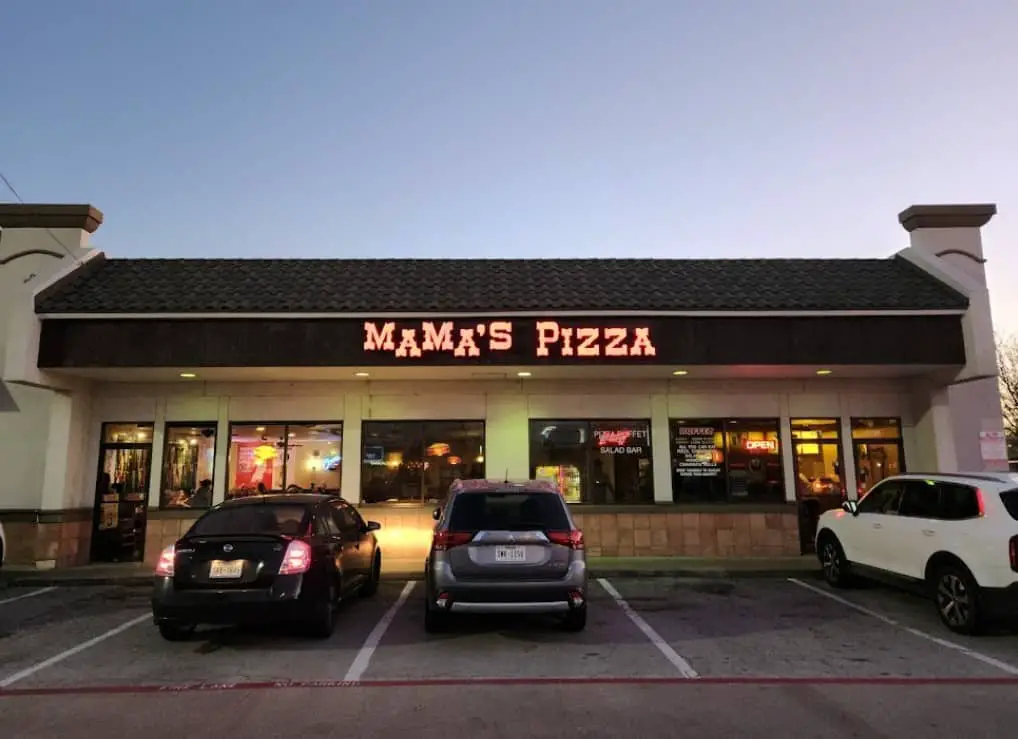 Mama's Pizza in Custer Park Shopping Center is the premier fresh and affordable pizza destination. Owned and operated by locals, their commitment to creating authentic pizzas meant to be savored as a meal makes them stand out from the competition.
Sample the savory Pepperoni pizza cooked to perfection. Wash it down with luscious cinnamon rolls for dessert, and top off your evening by returning for their customer-favorite pizza and beer combo!
Address: 4005 Preston Rd Ste 512, Plano, TX 75093
Phone: +1 972-403-3321
Price: $$
Come to Taverna Rossa for an unforgettable night of mouthwatering Tex-Italian Craft Pizzas and Beers, plus Live Music every Friday and Saturday! Savor their daily drink specials with 33 carefully chosen spirits, craft beers, and handcrafted cocktails – you will never go thirsty.
Feast on delicious craft pizzas and Texas-inspired appetizers that will make your taste buds dance. Top off the evening with desserts, or join their Sunday Funday Brunch for a weekend full of fun! Their menu takes Pizza & Beer (and everything else) to a new level!
Address: 1900 Preston Rd, Plano, TX 75093
Phone: +1 469-606-5272
Price: $$
Indulge in the delectable flavors of Italy at Pie Tap Pizza Workshop + Bar! From savory prosciutto and refreshing pizza salads. Their freshly-baked doughnuts, cinnamon rolls, and chocolate cakes are 5-star with most customers. So come take a break from the ordinary and treat yourself to something special today!
Treat yourself to an unforgettable evening with their delightful beer and mimosas. If you're looking for something more appropriate for the whole family, they provide tantalizing lemonade tea and coffee, making it an ideal spot to bring everyone together!
Address: 8240 Preston Rd Ste 100, Plano, TX 75024
Phone: +1 469-888-4747
Price: $$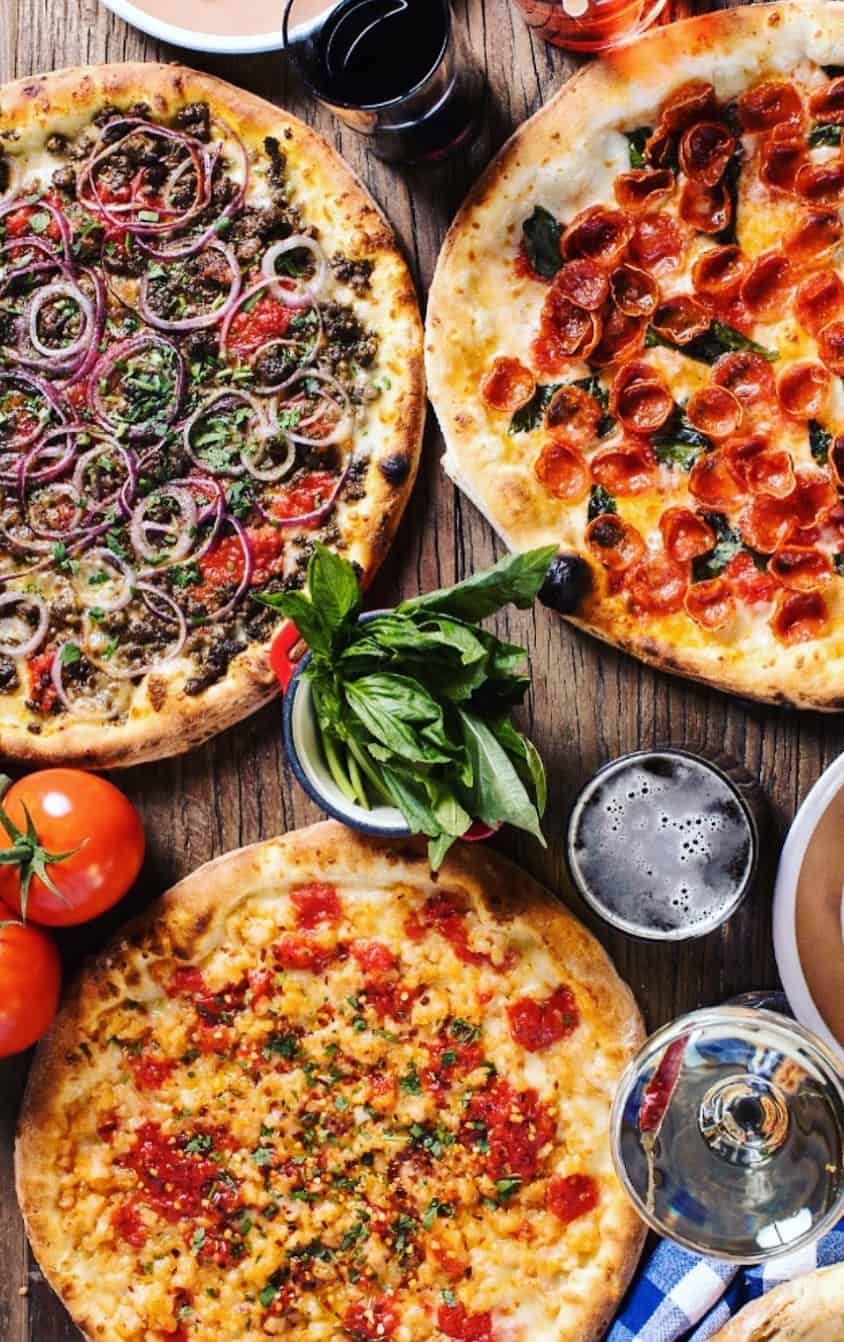 Many might view pizza as nothing more than a greasy and unhealthy go-to meal when you're too tired to whip up dinner. But, DeLucca firmly believes pizza is much more than junk food!
Come to Delucca and be transported into a sophisticated pizzeria right in your own backyard! Marvel at the open-style kitchen with its wood-fired oven as you sip on exquisite wines, classic cocktails, and of course, their incredible pizza. Unwind after a long day like never before – at Delucca's!
Address: 8608 Preston Rd, Plano, TX 75024
Phone: +1 972-987-5577
Price: $$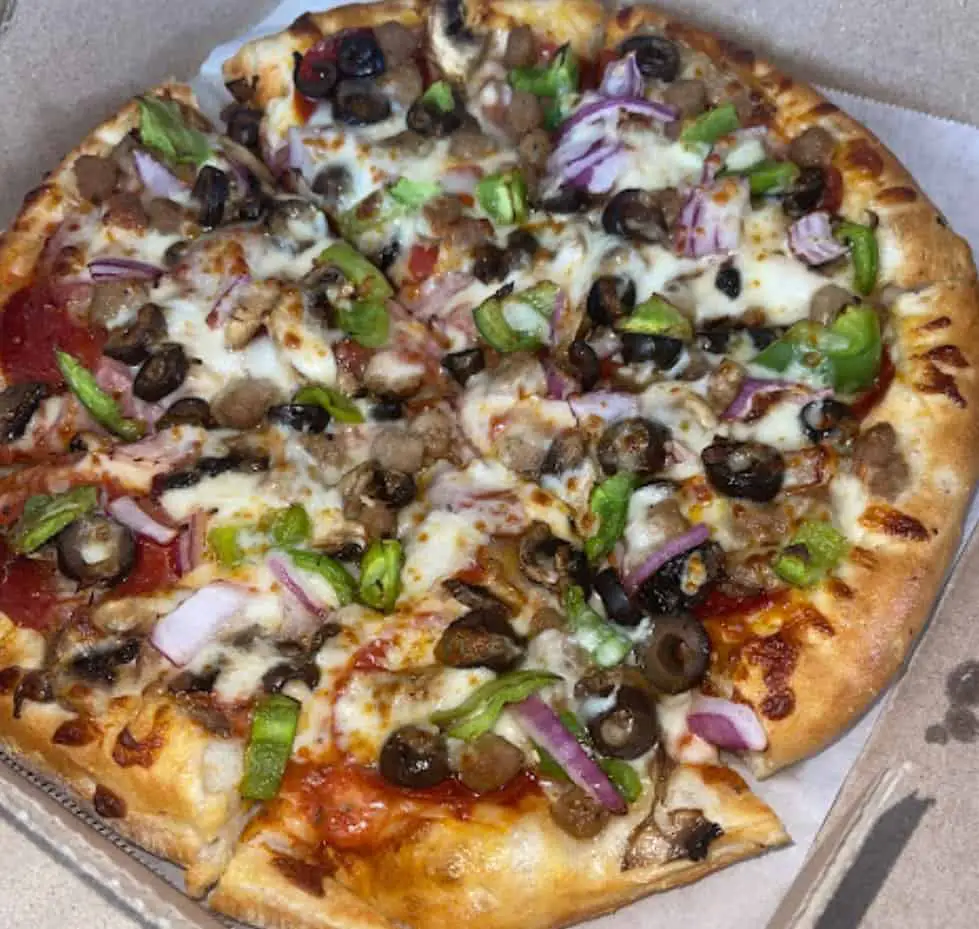 Experience the ultimate pizza cuisine at Zio Al's Pizza, where only the freshest and most delicious local ingredients are used to create true gourmet pizzas. If you're looking for a truly unique gastronomic experience, this restaurant will satisfy your taste buds.
Before you leave, make sure to sample the delicious chicken wings, gyros, and meatballs! Zio Al's Pizza & Pasta is a great option for food delivery if convenience is your priority. Looking through customer reviews will show that they offer highly competent service here.
Address: 3265 Independence Pkwy, Plano, TX 75075
Phone: +1 972-519-0345
Price: $$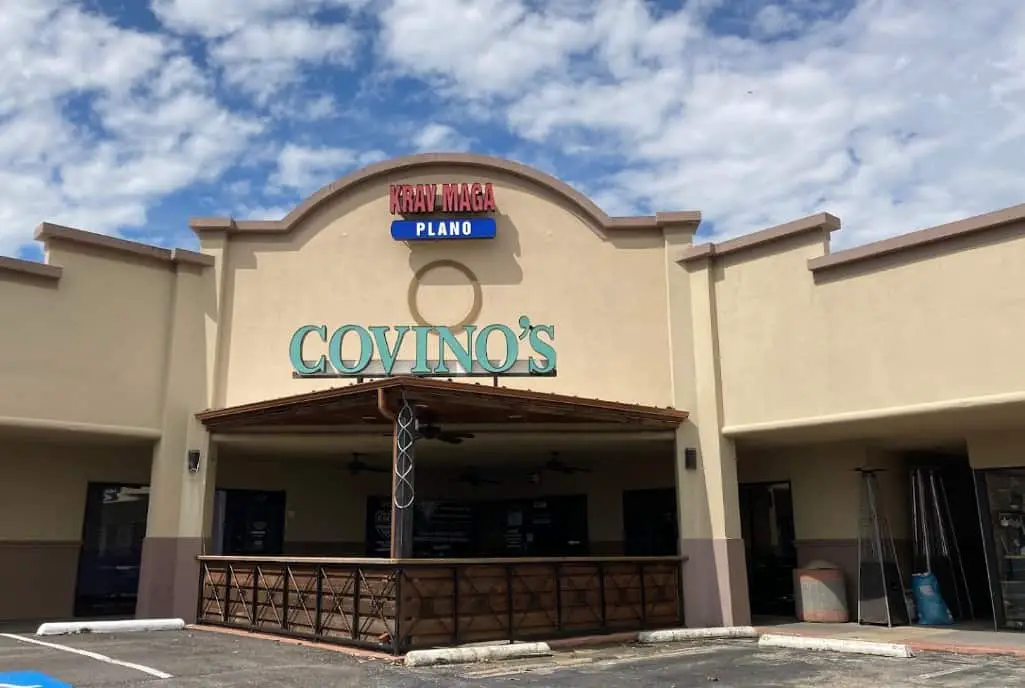 Covino's, a charming suburban eatery, offers an urban yet relaxed environment that caters to families and couples while still being welcoming toward singles. Guests will find themselves in the perfect Italian atmosphere – cozy and intimate! Plus, BYOB is highly recommended if you'd like to accompany your meal with some wine.
Lucky for guests, the hearty dishes at Covino's are cooked masterfully; favorites such as Tortellini Alfredo, Shrimp Parmigiana & Cannoli for dessert make it hard not to indulge! Don't worry about missing out if you can't stay — Pizzas and various entrees are also available for takeout!
Address: 2707 W 15th St B, Plano, TX 75075
Phone: +1 972-449-7071
Price: $$
A visit to Little Rome will surely be an unforgettable experience with its inviting atmosphere, friendly service, and delicious Italian cuisine. Although some may find the decor a bit over-the-top, it adds a touch of flair that creates an enjoyable dining setting.
With temperate weather often permitting outdoor seating where you can marvel at pizza tossing right in front of your eyes! Nevertheless, parking may occasionally become crowded, but this should not deter one from having a memorable night at Little Rome.
Address: 4701 W Park Blvd, Plano, TX 75093
Phone: +1 972-519-9669
Price: $$
If you're craving a truly unique experience, Kenny's East Coast Pizza is the place to be! Their open kitchen allows patrons a front-row seat as they toss fresh pizzas from order. Try one of the traditional Northeastern-style pies or any classic Italian favorites from Kenny's Italian Kitchen – like mouthwatering lasagna and savory chicken picatta.
Treat yourself to a unique dining experience at the full-service bar! Enjoy your meal with one of their signature Grey GooseTM martinis, poured from a frozen tap system, for a cool icy refreshment. Whether you're celebrating a romantic evening or lunching with friends on the patio, they have all your needs covered!
Address: 3115 W Parker Rd, Plano, TX 75023
Phone: +1 972-769-9100
Price: $$
Driven by our mutual passion for pizza and a strong commitment to delivering memorable culinary experiences, Saucebros was born. For us, it's not just about food—they strive to provide an exceptional journey with each bite.
If you're seeking something unique and imaginative to top your pizza, then search no further! The Jhura beef topping is adored by customers who have tried it – so why not try it?
Address: 1401 Preston Rd Plano, TX 75093
Phone: (469) 825-6500
Price: $$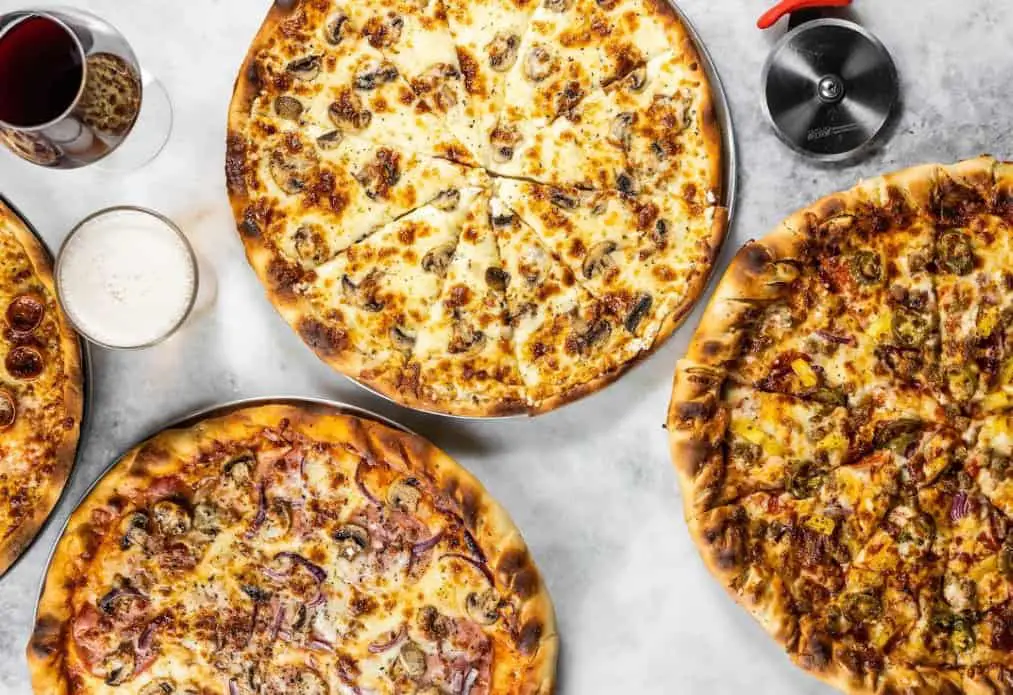 Sample the best of Dallas, New York, Chicago, Detroit, and Tavern-style pizzas freshly made onsite. They offer a wide range of high-end Tequilas and Whiskeys to accompany your meal in their full bar. Along with pizza, you can enjoy salads, burgers, subs, and pasta – all prepared from quality ingredients for an unforgettable dining experience!
It's not just about savoring good food; it is a journey of discovery with every bite. This pizzeria strives to make this experience one you won't soon forget!
Address: 2496 K Ave, Plano, TX 75074
Phone: +1 972-398-0400
Price: $
Prepare your taste buds for a gastronomic delight – Pizza Patron has come to the city of Plano, and it's bringing with it Mexican cuisine that will tantalize your tongue! With offerings ranging from sizzling pepperoni pizzas to flavorful chicken dishes, there is something here for everyone. Go ahead and satisfy all of your cravings; you won't regret stopping by Pizza Patron!
Pizza Patron stands out amongst the other restaurants in town with its warm atmosphere and exceptional service. Head over to Pizza Patron now!
Address: 1006 E 15th St Plano, TX 75074
Phone: (972) 509-1400
Price: $$
Embark on an epicurean voyage to Italy right here at Interurban Railway Museum and Urban Crust! From savory pizza with tangy blue cheese to velvety tiramisu, there's something for everyone.
At Urban Crust, you can sip delicious drinks such as wine, draft beer, and margaritas. If that's not enough to quench your thirst, try the refreshing iced tea—with just a hint of lemonade for sweetness. You won't forget these unique beverages anytime soon!
Address: 5960 W Parker Rd, Plano, TX 75093
Phone: +1 469-814-0269
Price: $$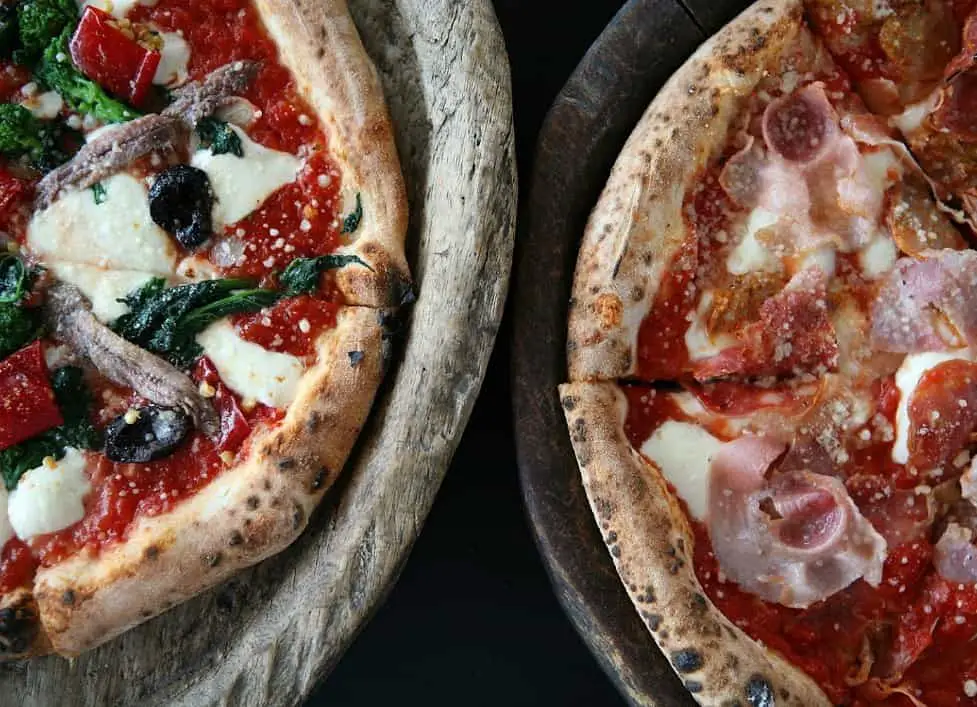 Dough Pizzeria Napoletana proudly serves Plano with the best pizza in town. As an independent restaurant, their mission is simple: deliver a consistently amazing experience every time you dine. Their customers can be sure that whether they're from Collin County or another area nearby, their enjoyment of quality food and service will always remain the same!
A cornucopia of red and white pies awaits you at this restaurant, including the classic Margherita, Veggie, Marinara, and Quattro Formaggi. Indulge in a flavor-packed experience that will leave your palate satisfied!
In Summary
Unfamiliar with Plano, Texas, and in search of the best pizzeria? Look no further! From classic Italian pies to one-of-a-kind creations, locals love these top-rated non-traditional pizzerias. And don't forget that many offer more than just pizza – bring your beer or wine when dining in for an even better experience. Bon Appetit!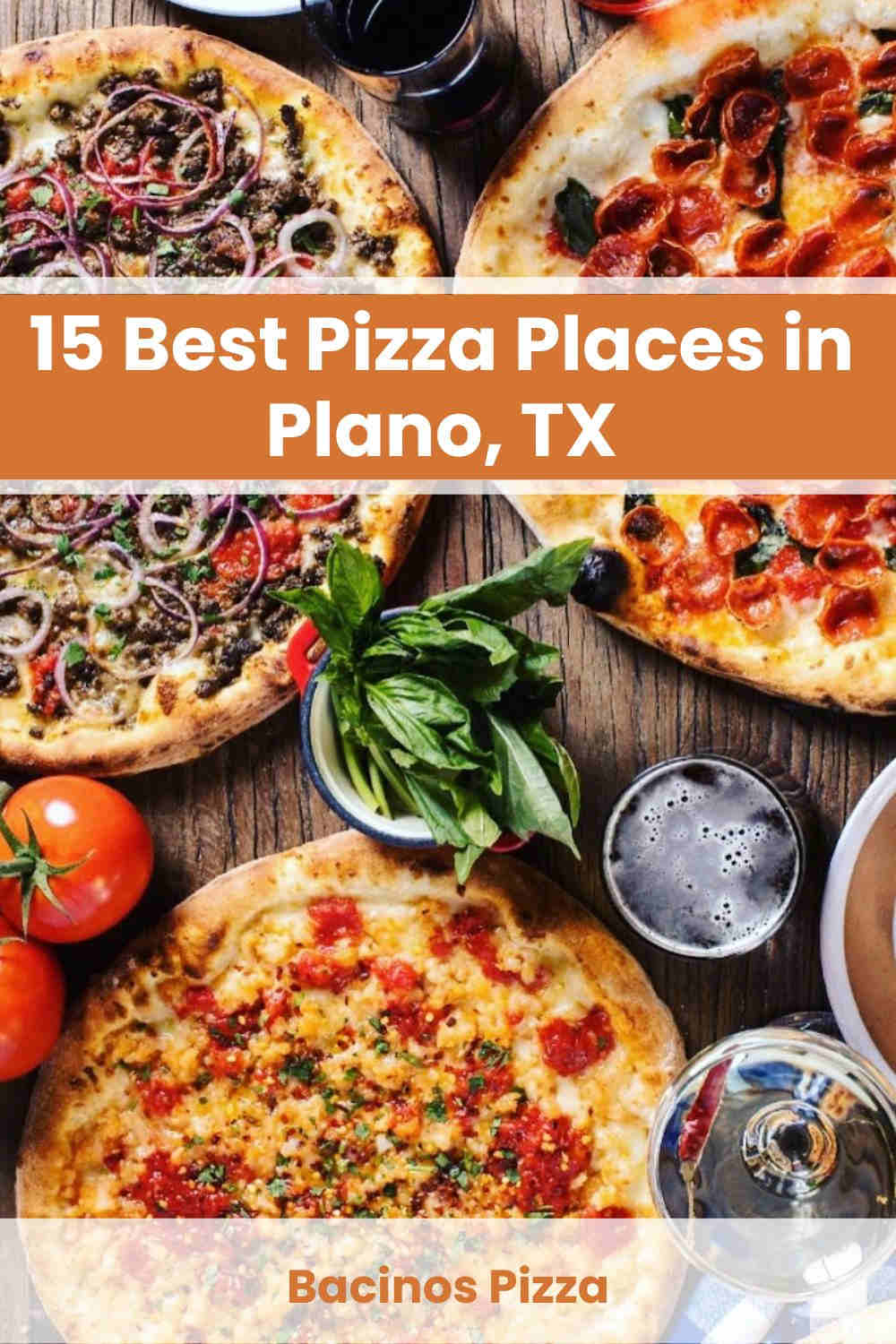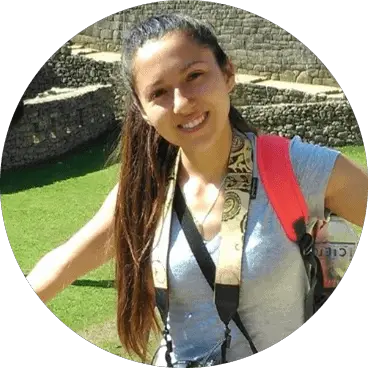 Kathryn's love for pizza started when she was still young. When she was young, she's been a picky eater–that's what her Mom used to say. The only food that she enjoyed and loved was pizza–until now! Her love for pizza turned into a passion!