Craving Italy's famous pizza but don't want to leave Stockton? Don't worry—the city features an abundance of incredible restaurants devoted to serving up delicious slices. Check out this list of the 10 Best Pizza Places in Stockton, CA, and savor a slice without having to travel far!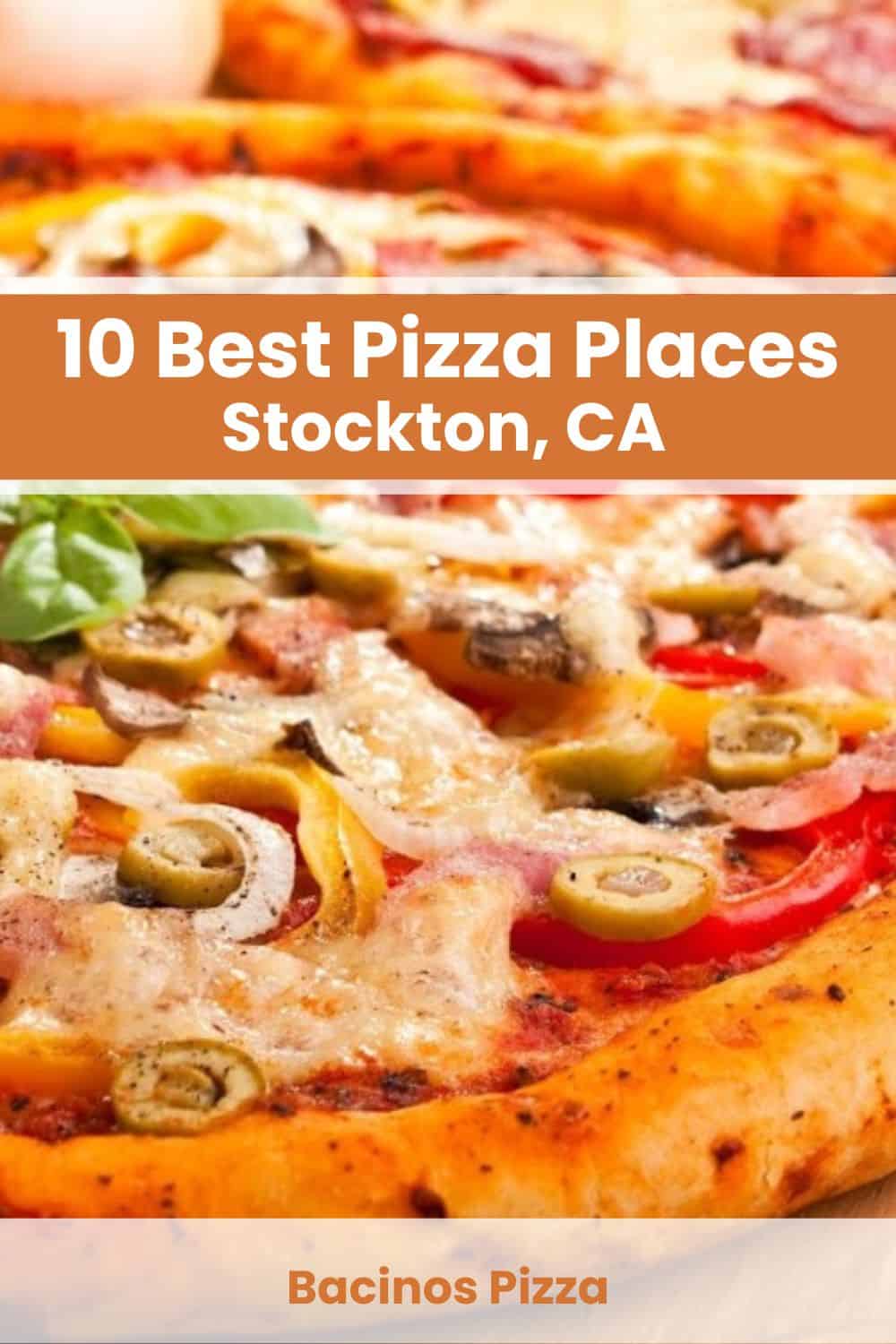 Price: $$
Address: 619 E Dr Mlk Jr Blvd, Stockton, CA 95206
Phone: +1 209-943-2551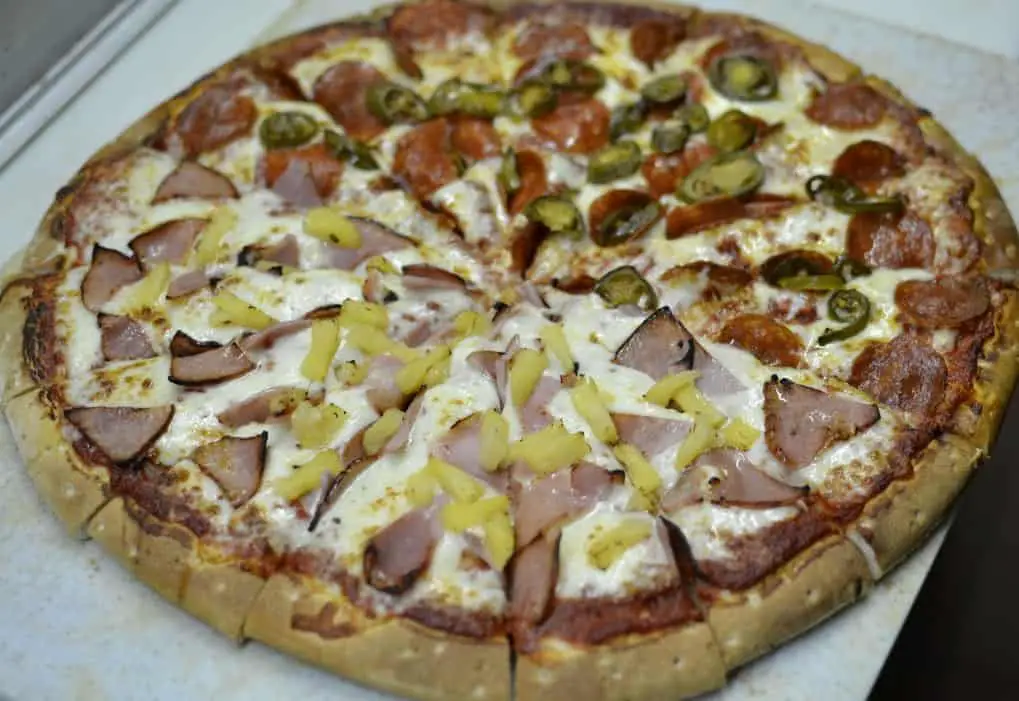 Want to try some Stockton classic? Experience a delightful and inexpensive pizza, along with other tasty American favorites, at Harry's Pizza Café. It's a family-owned pizzeria tradition that began in 1991 and has served hot delicious pizzas every day since then!
Plus, with the convenience of food delivery, you can have your favorite pizza delivered hot and straight to your door. With its cozy interior, it's an ideal place to hang out and wind down. Harry's is sure to make any occasion extra special!
Price: $$
Address: 7628 Pacific Ave, Stockton, CA 95207
Phone: +1 209-594-0749
View this post on Instagram
Who doesn't love the combo of pizza and beer for a fantastic evening? Invite your friends and share the savory pizza and other mouthwatering American favorites. Cap's Pizza & Tap House offers an inviting atmosphere for winding down.
With its hospitable staff and budget-friendly prices, this establishment is sure to become your go-to spot throughout the year. The excellent relaxing ambiance of the restaurant will surely make you come back for more. Come enjoy an exquisite selection of draft beer, craft beer, or margaritas in a warm atmosphere with good company.
Price: $
Address: 6627 Pacific Ave Ste C, Stockton, CA 95207
Phone: +1 209-910-0798
View this post on Instagram
Craving a veggie-packed pizza? Pieology has got you covered! This pizzeria is a pioneer in offering vegetarian pizza in Stockton, being among the first ones to serve it. Along with their tasty food, you can also enjoy an array of draft beer and energizing lemonade to savor.
Many customers take note of the prompt service they receive here and are delighted at how economical their meals are. Of course, one can't forget about the vivid atmosphere that is sure to captivate all who enter!
Price: $$
Address: 2300 W Alpine Ave, Stockton, CA 95204
Phone: +1 209-462-6668
View this post on Instagram
Come to Michael's New York Style Pizza for the ultimate pizza experience. Try their famous garlic, salad, and gorgonzola pizzas that will tantalize your taste buds. In addition, you can indulge in tasty biscuits while sipping on a refreshing draft beer, gin, or wine—perfection!
After the meal is complete, be sure to top it off with an exquisite cup of coffee or lemonade—you won't regret it! The highly rated environment at this location is almost entirely due to the knowledgeable and accommodating staff. Visitors often note how pleasant their service experience was, praising its relaxed atmosphere.
Price: $$
Address: 1419 S El Dorado St, Stockton, CA 95206
Phone: +1 209-462-1234
At Eddie's Pizza Cafe, you will always enjoy exquisite pepperoni pizza, scrumptious salads, and delectable drinks—just some of the specialties this pizzeria has to offer. On top of that, food delivery is available for your convenience.
The friendly and hardworking team of employees here keep their heads up high and make this place a dream for anyone that visits. Prompt service has visitors coming back often, as they recognize just how much value each dish brings to the table at such an inexpensive price point. Many reviewers have rated it highly due to its affordability while never skimping on quality.
Price: $
Address: 335 E Weber Ave, Stockton, CA 95202
Phone: +1 209-463-4400
After taking in a show at Historic Bob Hope Theatre, why not dine at Alfalfas Pizza & Deli? Indulge in their delicious pizza, sandwiches, and drinks. But be sure to leave room for dessert— the ice cream here is second-to-none! Come discover why so many guests keep coming back—Alfalfas has something for everyone!
This pizzeria stands out not only for its prompt and efficient service but also for its tasty food delivered quickly at an incredibly reasonable price. The staff members are highly competent and embody the atmosphere of this spot perfectly. Numerous visitors commend this place for being so accommodating!
Price: $$
Address: 900 W Benjamin Holt Dr, Stockton, CA 95207
Phone: +1 209-957-2850
Sitting in Benjamin Holt Dt, savor the authentic flavors of Italian cuisine at this pizzeria. Enjoy perfectly prepared pizza, salads, and more! Don't forget to indulge in an ice-cold beer while you're here, too—it's an experience not to be missed!
David's Pizza is a neighborhood favorite, renowned for its attentive and helpful staff. To top it off, prices are incredibly affordable! The tranquil atmosphere of the restaurant engenders contentment in all guests that enter, always drawing more customers to experience this delightful environment.
Price: $$
Address: 2109 E Fremont St, Stockton, CA 95205
Phone: +1 209-465-0500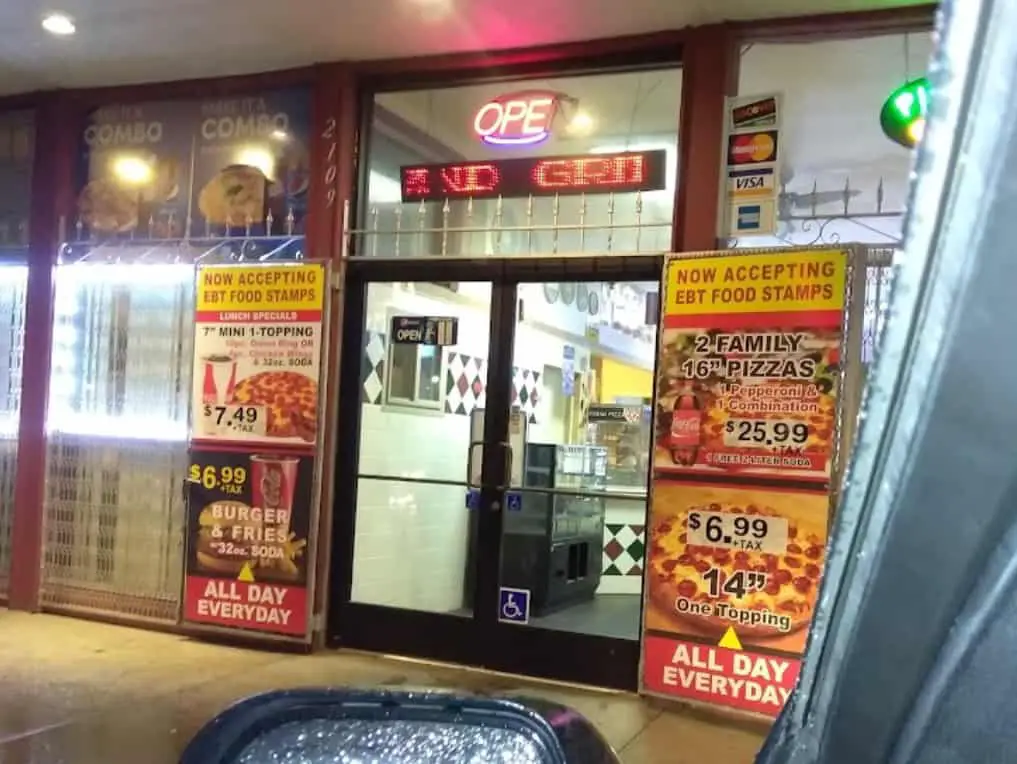 If you're looking to sample a taste of Italy, look no further than Express Pizza & Grill. Their delectable menu features all the iconic Italian and American dishes, something for everyone at your party! Whether it's lunch or dinner, come experience what makes their fresh cuisine so popular in the local area.
Make Express Pizza & Grill your go-to spot for dinner tonight! No matter what you're in the mood for some decadent pizza or smokey shawarma—they have something that will delight everyone at the table. Furthermore, no group is too large (or too small!) as they cater to any size family with ease and affordability.
Price: $$
Address: 946 N Yosemite St, Stockton, CA 95203
Phone: +1 209-451-3416
View this post on Instagram
Stockton is a town overwhelmed with the same chain of pizza restaurants; however, Lovotti's provides an inviting and family-friendly option. Furthermore, they offer personal-sized options as well as plenty of seating for everyone.
Lovotti Pizza Pub is a local, family-owned business that has been serving the city with delicious food for over one hundred years. You can enjoy memorable meals here that you won't find anywhere else! Lovotti proudly uses locally sourced ingredients to guarantee an elevated taste experience. So, come on by and see why we've been around for so long!
Price: $$
Address: 4950 Pacific Ave, Stockton, CA 95207
Phone: +1 209-779-4111
View this post on Instagram
Spend a lovely time here and share a tasty pizza with your friends and family. Along with its delicious food, Blaze also offers a wide range of drinks, such as beer and lemonade. Food delivery is a big plus for Blaze Pizza. It's efficient and will serve your pizza piping hot!
The cheerful staff works hard, stays positive, and makes this place remarkable. The professional service is an excellent advantage of this place. If you want a good bang for your buck—look no further!
In Summary
Whatever pizza you like, you can have it all with this list of the 10 Best Pizza Places in Stockton, CA. Enjoy the taste of Italian cuisine with these fantastic pizzerias. Whether you love vegan or meaty pizzas, there is a spot here for you to enjoy.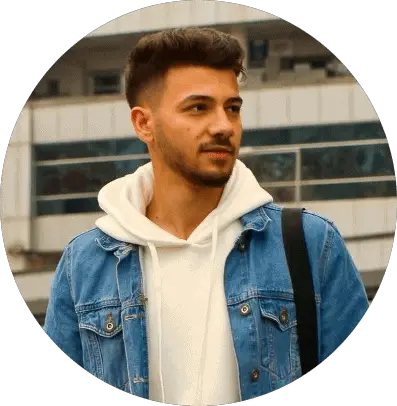 James is one of our undergraduate writers that grew up loving good food and pizza. When it comes to food, James is not a stranger to different styles of pizza! Because of his interest in different varieties and cultures of pizza, he decided to work with our team sharing his love for pizza.