Miami, Florida is one of the most diverse cities in the United States of America, and perhaps even the entire world. Because of its diversity, Miami also has some of the best restaurants in the country.
With its proximity to the ocean, it also attracts many tourists. With so many tourists in the area, there are abundant lists of the best restaurants in Miami. If you are looking for pizza in the area, look no further. Here are the ten best pizza restaurants in Miami, Florida.
Price: $$
Address: 5600 Biscayne Blvd, Miami, FL 33137
Phone Number: (305) 762-5751
View this post on Instagram
Andiamo! Brick Oven Pizzeria is a pizza joint that has been in Miami for twenty years. Located inside of an old historic tire shop. When you come to dine in the restaurant, you can eat in the glass-enclosed building, or you can eat on the patio.
Because it is close to Biscayne Bay, the temperature outside is balmy, but the patio is fitted with misting sprayers, TVs, and picnic tables, so you can enjoy your outdoor dining experience.
Andiamo! Brick Oven Pizzeria offers a variety of woodfired pizza options at a reasonable price. Options for pizza include: the Andiamo (red sauce, mozzarella, and basil), Mulberry Street (Italian Sausage, Bell Peppers, Red Onions, Tomato Sauce & Mozzarella), and Mediterraneo (Roasted Peppers, Artichokes, Sun-Dried Tomatoes, Basil Pesto & Feta Cheese), with many others. Andiamo! also serves appetizers, salads, paninis, and the famous Frankie's meatball parm sandwich.
Price: $
Address: 12101 Biscayne Blvd, Miami, FL 33181
Phone Number: (305) 891-0202
Steve's Pizza in Miami is well-loved for its cheap prices and basic, delicious pizza. There are certainly many "Steve's Pizzas" in the world, but if you mention the name "Steve's Pizza" in Miami, there is no question about which one you are talking about.
Steve's is known for its delicious pizza and great prices. Steve's serves pizza, wings, garlic rolls, stuffed pizza, appetizers, soups, salads, and much more. Pizza options include: meat lovers, BBQ chicken, and shrimp special.
Price: $$
Address: 1035 N Miami Ave, Miami, FL 33136
Phone Number: (786) 536-2749
View this post on Instagram
Eleventh Street Pizza is owned by a born and bred New Yorker who takes his pizza very seriously. He also has a lot of elevated dining experience. Working together with his team, he has created a pizza joint that creates a great pizza with high-quality ingredients.
The pizza dough is made using a sourdough starter that has been brewing for seven years. At Eleventh Street Pizza, you can order pizzas by the pie or by the slice. They also offer appetizers, square pies, and desserts. Pizza menu items include: The Brooklyn Cheese, Pepperoni and Hot Honey, and The Carmine Cheese.
Price: $
Address: 3529 NE 2nd Ave, Miami, FL 33137
Phone Number: (305) 217-5423
Miami Slice is a popular pizza pop-up in Miami with great pizza and cheap prices. Serving artisan NY-style pizza, Miami slice is soon serving single slices as well. Miami Slice is only open for pickup orders on the weekends, and Miami waits all week to be able to bite into a delicious Miami Slice pizza.
Because their hours are so limited, they are highly sought after and popular. You order your pizzas by time slot so they are ready and hot when you get there.
The options for pizza toppings can change based on season, but pizzas include items like: Pepperoni Proper, Salsera (Vodka sauce, marinara, pesto), De La Casa (Margherita), Mushroom & Truffle (white pie), and Leeks on Bacon (white pie).
Price: $$
Address: 668 NW 5th St, Miami, FL 33128
Phone Number: (305) 371-7065
View this post on Instagram
CRUST is a popular pizzeria that has been featured on many shows and lists, making the top 25 pizzas in the world in 2019 on OpenTable and Kayak. It was also featured in the Wall Street Journal in 2017.
The owners of CRUST opened up shop in 2015 near the Miami River. The pizzeria is located in an old home built in the 1950s. CRUST serves pizza and Italian cuisine. They have dinner, dessert, and drinks menus.
Items on the dinner menu include small plates, soups and salads, pasta and risottos, kids' menus, sides, and signature entrees, as well as pizzas. The pizzas come with a base sauce: either red or white. Pizzas include Hawaiian, meatball, and truffle pizza, with many more.
Price: $
Address: 2437 SW 17th Ave, Miami, FL 33145
Phone Number: (305) 858-0090
View this post on Instagram
The founders of Casola's Pizzeria and Sub Shop started their restaurant after moving to Miami from Boston 36 years ago. Opened in 1982, Casola's has a giant menu full of delicious options. They offer wings, giant pizzas, pasta, burgers, croissant sandwiches, steak Philly, and desserts.
They are also the home of the croissant sandwich – like Swiss cheese croissant sandwiches, veggie croissants, ham and cheese croissants, turkey and cheese croissants, and so much more. Pizza options include steak, chicken, bbq chicken,  Hawaiian, meat lovers, and more.
Price: $$
Address: 7580 NE 4th Ct, Miami, FL 33138
Phone Number: (305) 531-5055
View this post on Instagram
Ironside Pizza offers woodfired pizza that is made in an oven with Florida pines. The dough that the pizza is made with is created with flour from Napoli, Italy. Ironside pizzas are unique because they are made with that flour!
The Ironside Pizza atmosphere is family friendly and located in the upper Eastside neighborhood. You can dine on the large outdoor patio with a garden or in the luxurious indoor space as well.  Ironside Pizza has a breakfast menu, an all-day menu, and a coffee and desserts menu. Pizza options on the all-day menu include: Margherita, che fame, Indianola, and more.
Price: $$
Address: 2315 N Miami Ave, Miami, FL 33127
Phone Number: (786) 991-9343
View this post on Instagram
Mister O1 Extraordinary Pizza believes that pizza requires attention to detail and great ingredients. They pay attention to all the ingredients that go into a pizza and give loving attention to each and every pie.
The head chef prides himself on consistency in his pizzas, so your pizza is good each time you go. Many ingredients are sourced from Italy. Mister O1 also has a Miami Pizza School where you can learn how to make a great pizza.
The menus for Mister O1 Extraordinary Pizza differ based on locations. There are many pizzas available, including pepperoni, Hawaiiana, mushrooms, and cantina 27.
Price: $$
Address: 87 SW 8th St, Miami, FL 33130
Phone Number: (786) 360-1852
View this post on Instagram
Stanzione 87 is well known for wood fired pizza and natural wine. The chefs and kitchen staff at Stanzione 87 make their mozzarella by hand every morning before the restaurant opens for the day. The pizza dough is fermented for a full 72 hours before making the pizza.
Pizzas are cooked for 90 seconds in the wood burning oven, and the fire and smoke make the flavor perfect. Menu options at Stanzione 87 include starters, subs, pizzas, and desserts.
They offer both red pizzas and white pizzas. Red pizza options include margherita, classic pepperoni, san daniele, Napoli, and more. White pizza options include patate, fungi, bufalina, zest, and many more.
Price: $
Address: 9118 Bird Rd, Miami, FL 33165
Phone Number: (305) 221-0221
Frankie's Pizza has been a favorite in Miami since 1955. For over 60 years, they have been serving the Miami area with the same delicious menu and recipes. They hand make the dough as well. Frankie's is one of the more affordable pizzerias in the area, selling pizza by the slice for an easy and inexpensive lunch during the day.
Frankie's still has the original menu items available, of course, for a slightly different price. Those menu items include tomato and cheese pizza, one, two, three, and four toppings pizzas, and a deluxe pizza with five toppings.
Garlic rolls are also served at Frankie's Pizza. They come in four flavors: regular garlic rolls, pepperoni rolls, cheese rolls, and cheese with pepperoni rolls. Frankie's also offers many desserts and nonalcoholic drinks.
In conclusion
Miami is a melting pot of many different cultures and cuisines. Although Miami is the most well-known for Latin and Cuban influences, there are many other delicious cuisines available as well. Known as the Magic City, Miami has some incredible options for food from all around the world. Italian cuisines are no exception.
There are dozens and dozens of pizzerias, pizza parlors, and Italian restaurants in the city of Miami and the surrounding areas. These ten Miami pizza joints are the best of the best pizza restaurants in Miami.
The atmosphere is the big selling point of some pizzerias, such as Stanzione 87, CRUST, and Eleventh Street Pizza. Other pizzerias like Steve's Pizza and Frankie's Pizza are well known and well loved because of their inexpensive prices. Other options, such as Mister O1 Extraordinary Pizza and Ironside Pizza, are known for their menus. Out of all the pizzerias in Miami, these ten are the best.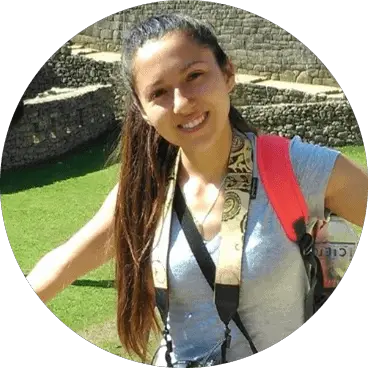 Kathryn's love for pizza started when she was still young. When she was young, she's been a picky eater–that's what her Mom used to say. The only food that she enjoyed and loved was pizza–until now! Her love for pizza turned into a passion!