Are you looking for a dessert that would go well with pizza? Well, consider it search over!
In this article, we've curated 15 satisfying recipes under five categories to cater to everyone's palate. From fruity selection to light desserts, we've got it all listed out. You also don't want to miss out on the dessert drinks section if you plan on throwing a party this weekend!
Fruity Selection
One of the classics and nature's ultimate desserts is fresh seasonal fruits. Luckily, some of our favorites are available year-round in most grocery stores. Aside from the availability, fruits make good desserts because they offer nutrients that our body needs. It is organic and contains natural sugar, making it a guiltless way to cap off a pizza party!
But of course, if you want to go all out, we'll support you! So, here are some refreshing fruity selections that would surely bring a wow factor to everyone.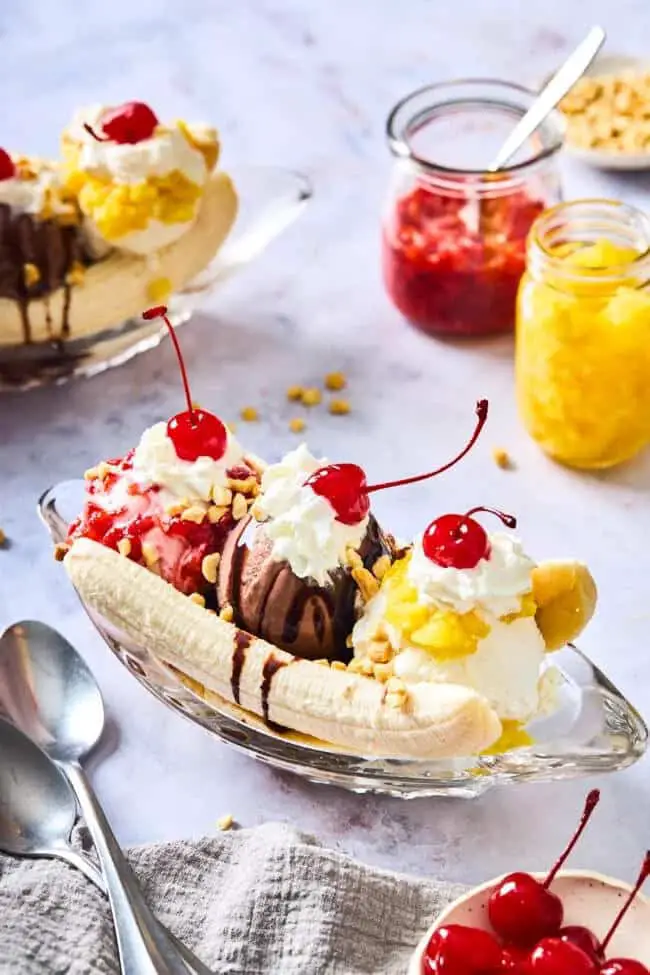 With thousands of desserts around the world, there is one that always comes to mind of many: Ice cream! But why not elevate it into a banana split to match the pizza night energy?
The sweet whipped cream, refreshing dollops of ice cream, and trickling syrup on top of a banana will surely leave everyone glued to their seat.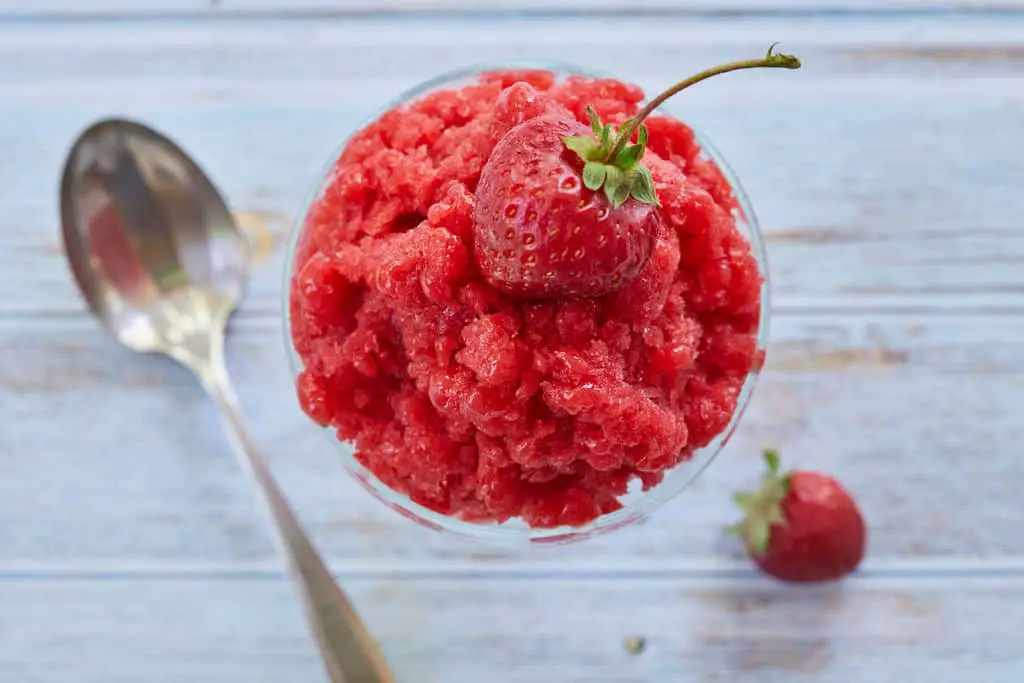 Have you tried a granita before? If you haven't heard of it, imagine this: a light, refreshing shaved ice dessert that gives an elegant feel to the palate. It is made from pureed strawberry mixture, with lemon juice to balance the sweetness.
Sounds like a good dessert, right? Of course, it is because it originated from the home country of pizzas – Italy!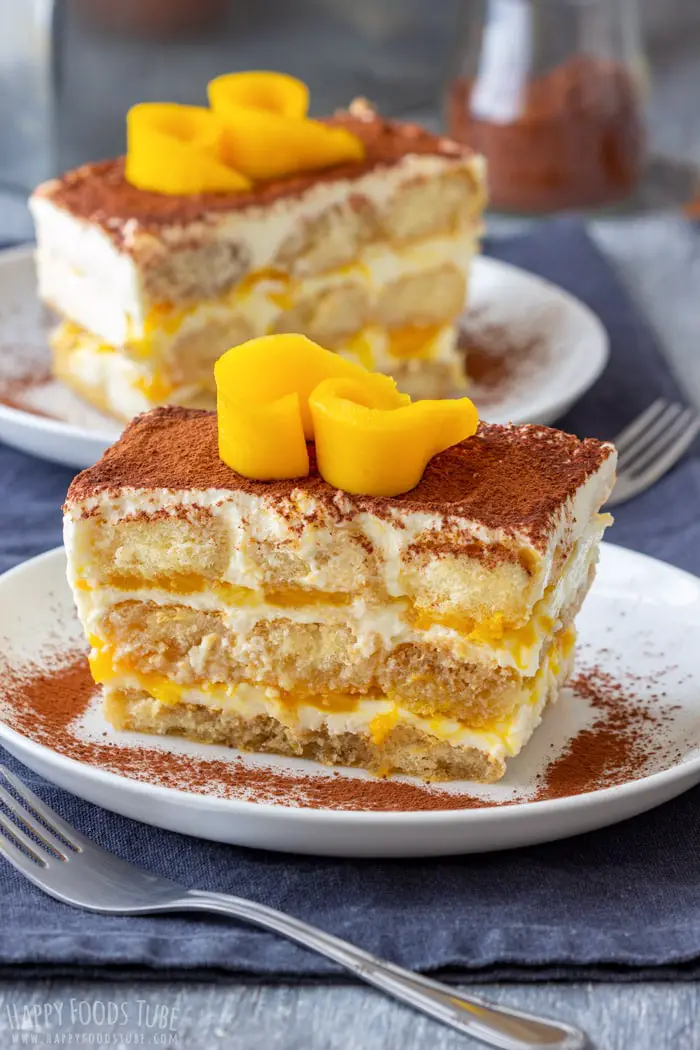 Aside from pizzas and granitas, do you know what else emerged from Italy? Tiramisu! But let's make it a fruity version to add organic sweetness to our dessert.
Mango tiramisu features layers of ladyfingers, mascarpone mixture, and slices of ripe mangoes. It is chilled in the fridge for only a few hours and is ready to serve right in time for dessert.
Chocolatey Goodness Options
Dessert can never be as sweet as a chocolate-filled treat. Chocolate has an intense and rich flavor that complements the savory taste of pizza. And not to mention the contrasting texture that plays with the palate until you're satisfied.
If you're looking for a perfect ending to your meal, try out these chocolatey goodness recipes and let the serotonin boost enthrall you.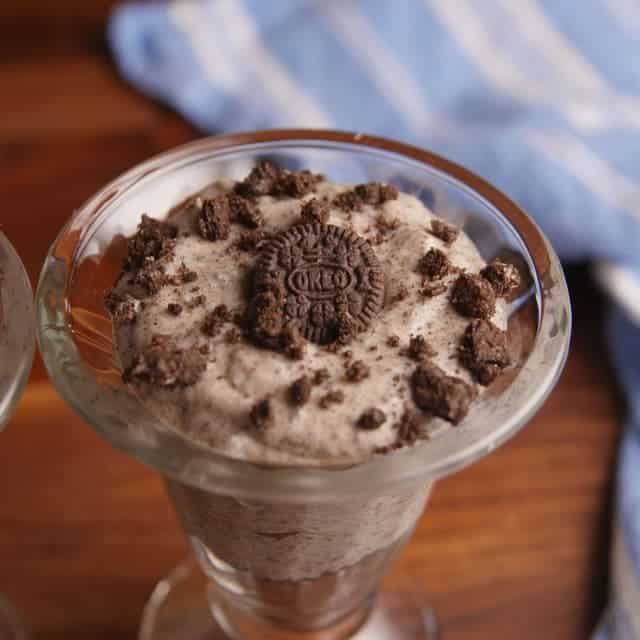 From ice cream to cakes, the cookies-and-cream flavor makes any dessert addicting. But if you want to veer off the usual, why not try a velvety smooth, light mousse?
The combination of white chocolate chip, crushed Oreos, and heavy cream forms one delicate dessert that even adults will love.
You know you have the ideal dessert when you taste moist, dense, and gooey brownies. Luckily, this straightforward recipe by Tasty can do the thing for us chocolate lovers.
To make this, you only need a few ingredients, a pizza (to eat while waiting), and 45 minutes on the clock. Once the oven opens, a whiff of freshly baked dessert will leave your family asking for more. Yup! Even if they had pizzas already.
Chocolate Espresso Cookies
Nothing is more comforting than freshly baked cookies after a hearty meal. This double chocolate espresso cookies recipe has everything we're looking for in a treat. Rich, decadent, and gooey, with a hint of coffee.
But be warned: the espresso kick is not for the faint of the heart!
Dessert Drinks
Who's up for some dessert drinks after downing boxes of pizza? These spiked drink recipes can be your best friend if you want to keep the party going. But don't worry! We did not forget those who like to keep it wholesome. Because a sweet yet tangy beverage awaits to be served in the lemon light (Oops! We mean, limelight).
So ready your glasses, and let's start mixing!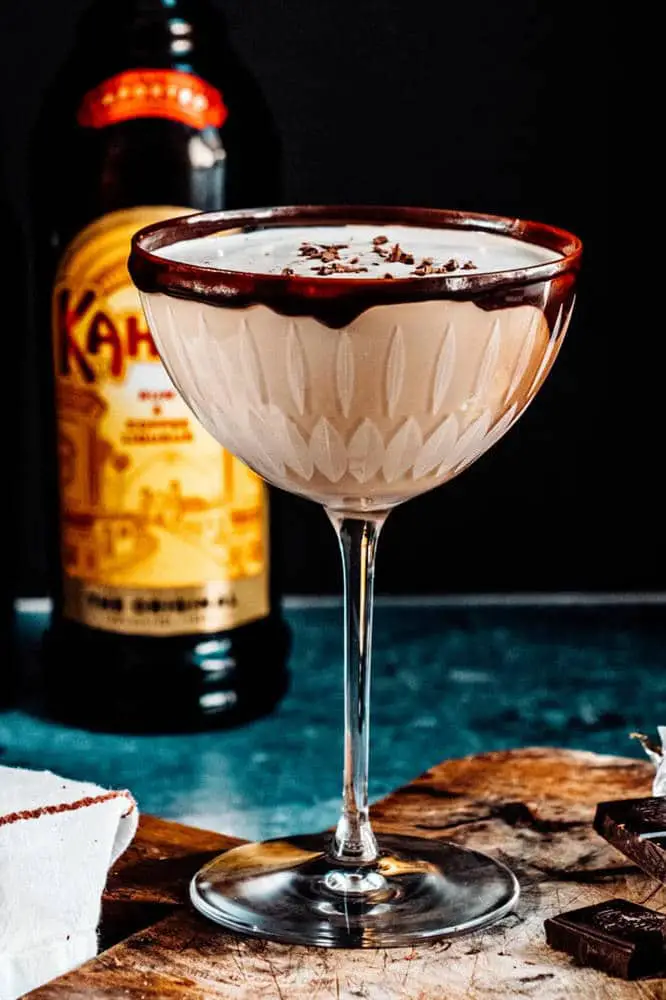 There are two words to describe this classic mudslide recipe: sophisticated and intriguing.
It creates sophistication because of the marrying taste of vodka with coffee liqueur, Irish cream, and heavy cream. Add vanilla ice cream to the classic mudslide, and you've got an intriguing drink.
If you'd like to feel both ways, serve it after a pizza dinner. Heads will surely turn, but the hearts (and tummy) will feel content.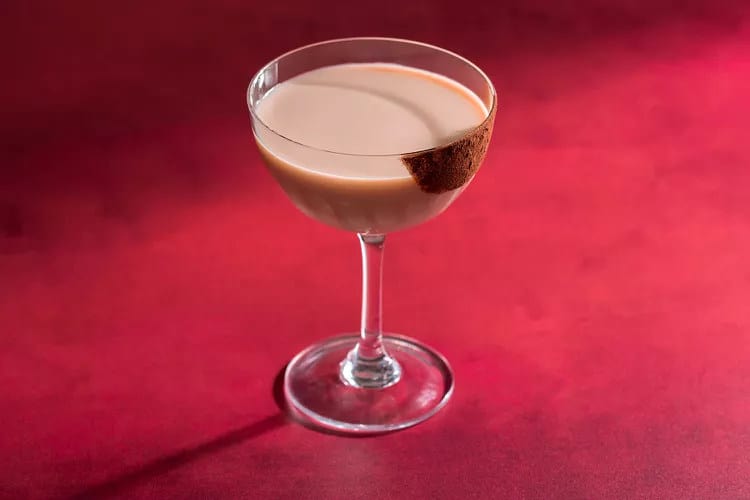 This chocolate martini recipe is ideal if you want a more toned-down drink. To make this, you only need two ingredients: vodka and chocolate.
Skipping on the heavy cream, like on the mudslide, makes it light and easy to drink. The preparation is also a breeze, making it excellent for a chill pizza day.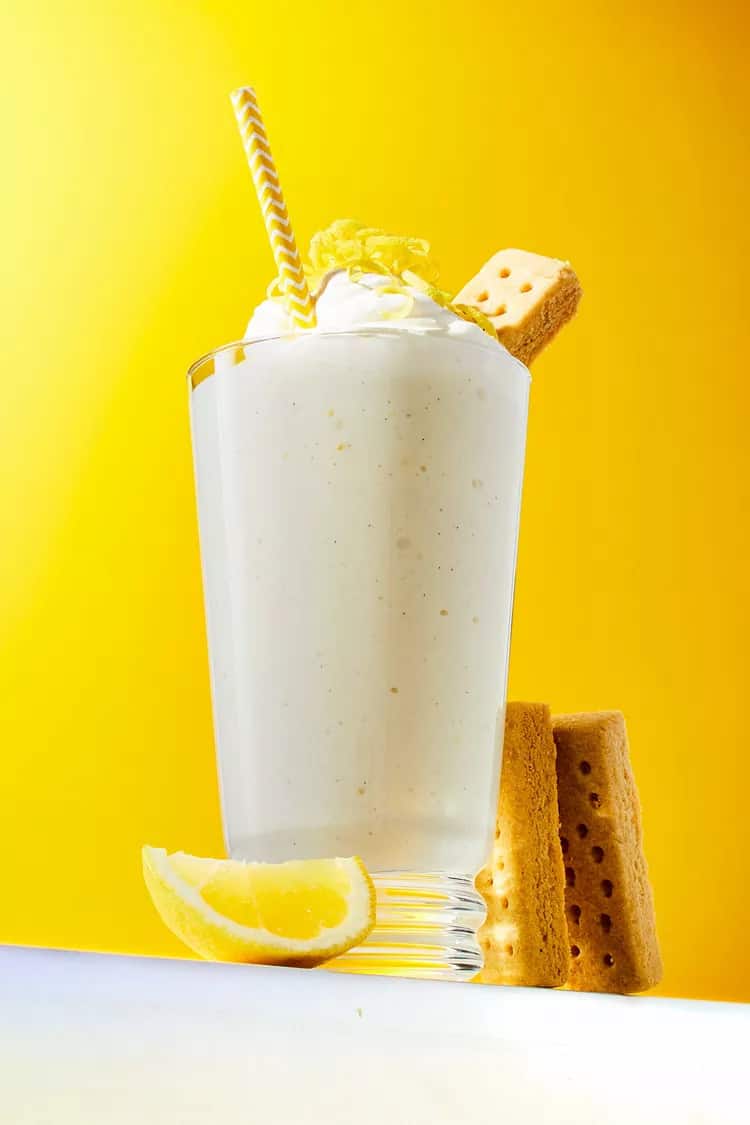 Are you looking for a dessert drink without alcohol? We've got you, ladies and gents! This smoothie recipe combines the flavor of Greek yogurt and lemon curd. On top, you'll find a shortbread burrowed on a fluffy whipped cream for added presentation.
Are you now curious about how it tastes? Think of it like munching on a dreamy sweet pie. Yum!
Chilled Desserts
Summer season means balmy days awaiting to heat our bodies like we're close to the sun. Then, add the warming effect of eating carbs from a savory pizza. But we're not complaining! For the love of pizza, a chilled dessert will compensate for it. So here are three recipes to bring that carb-heating effect down.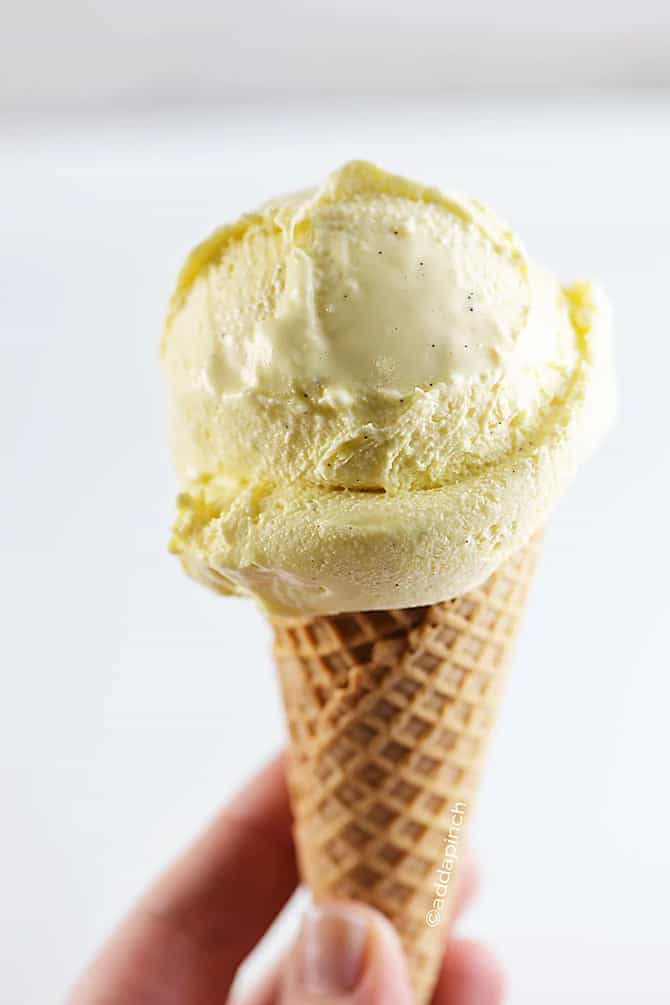 You can never go wrong with ice cream, especially for those with kids at home. It is a straightforward dessert yet enough to satisfy the cravings of everyone.
On a side note, we recommend making your own at home if you'd like to try a custard base ice cream. It is flavored with a vanilla bean and uses organic ingredients for a much fuller and creamier flavor.
Affogato
Here's another quintessential Italian dessert to add to your after-pizza-dessert list. Affogato is easy to make, like the chocolate martini. All you need is a scoop of vanilla ice and espresso.
But for added pizzaz, you can sprinkle it with shaved chocolate and sea salt. Now you have vanilla ice cream for the kids and affogato for the grown-ups.
No cake is too heavy for a person who loves dessert (even after eating three slices of pizza). But don't worry! Cheesecakes are a better choice than regular cakes because of their protein.
If you're a sweet tooth craving for cake, try this recipe by Sam. It's a great make-ahead dessert and still tastes good after being frozen.
Light Desserts
Sometimes we get carried away with eating slice after slice of pizza during an event. And when desserts come, we are too full to grab a piece of cake. Luckily, there are light options if you don't want the dessert left unnoticed. From a chilled dessert with a milky taste to an intricately folded treat with creamy filling.
Hailing from the region of Piedmont (Italy) is a simple sweetened cream called Panna cotta. It is easy to make and versatile if you like adding other sweet ingredients.
Its light and milky taste gives a refreshing break from the savory pizza. The preparation is also a breeze, so you don't have to worry about messing up.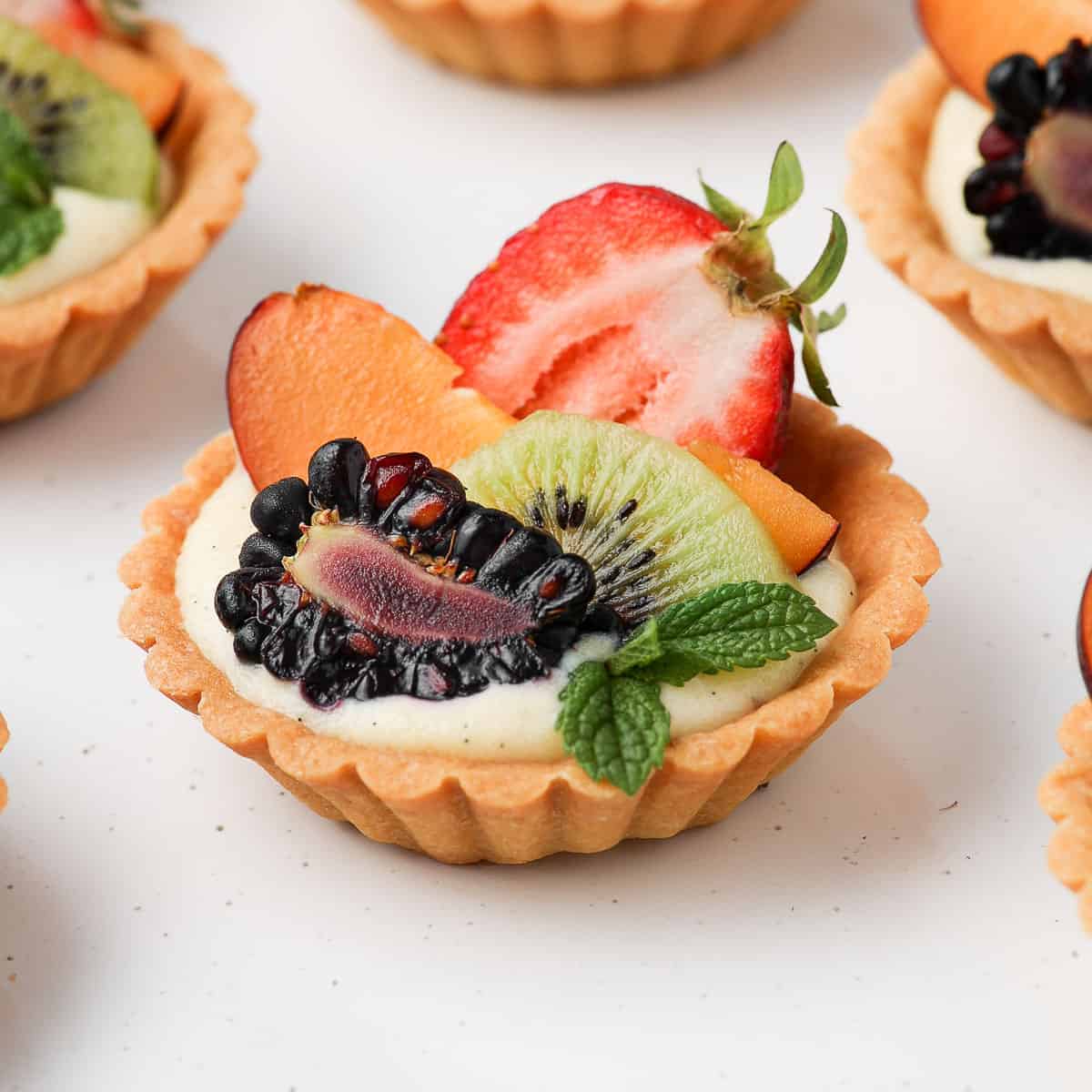 Bite-sized desserts are perfect if you want something light yet sweet enough to please your palate. And that is precisely what this recipe is all about.
The mini fruit tarts offer a buttery, crunchy taste with sweet notes from the fresh fruits and vanilla filling. The toppings are also customizable depending on the season and availability of ingredients.
If you want to offer a unique treat for your family, this recipe is the way to go. Cannoli grew popular as an Italian breakfast treat but can be enjoyed even as a dessert.
You'll see lusciously creamy ricotta with dark chocolate chips enveloped inside a flaky shell. Although, expect a longer preparation time as this intricate treat needs patience. But rest assured that it will taste amazing!
How To Choose A Dessert To Go With Pizza?
Unlike wine and pizza pairings, there is no strict rule when it comes to desserts. As the last part of the meal, the taste you should be having is something that you prefer. For some, a double chocolate cookie would be too sweet. While others may find it enough to complete the whole course.
In general, the dessert should be a contrast to the flavor of the pizza. If you've had Hawaiian pizza, it would be ridiculous to have pineapples as a dessert. That would be too much for your taste buds.
Take Away
Choosing what dessert to go with pizza is an adventure your palate needs to explore. You may go with traditional desserts like chocolates, fruits, or ice creams. But if you want a more innovative approach, you can try out unusual flavors of the classic treats.
Do you have a favorite dessert that you love to pair with pizza? If you have, let us know in the comments below so we can try it!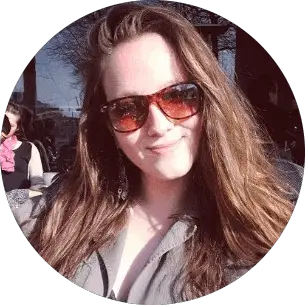 Barbara is an enthusiastic food-exploring person that goes through different culinary experiences. She got inspired by creating a pizza blog post after she tasted one of the best-selling pizzas in Toledo.