Napa is known for its rich food culture, including a variety of top-notch pizzerias. The far-reaching influence of Italian immigrants combined with the ready availability of fresh farm ingredients and a love for all things wine make this the perfect region for quint and contemporary pizzerias alike. If you are in search of a slice of heaven, read on to discover the best Pizza in Napa.
1425 1st St Napa, CA 94559
(707) 252-1022
View this post on Instagram
Oenotri boasts a chic, business casual vibe.  The pizza menu is small, but perhaps this allows the chef to create high-quality artisanal pizzas. There is a choice of Margarita, Salcissia, And Zucca pizza with daring toppings such as pine nuts, summer squash, and Meyer lemon.
All have thin, crispy crusts infused with a blend of Italian herbs and seasonings. Wine is a staple of Napa Valley, and you will find a trusty selection served by the bottle or glass. Oenotri's not cheap, but it is a good pick if you are after a classy, quiet, adult spot for pizza.
---
1260 Main St Napa, CA 94559
(707) 255-5552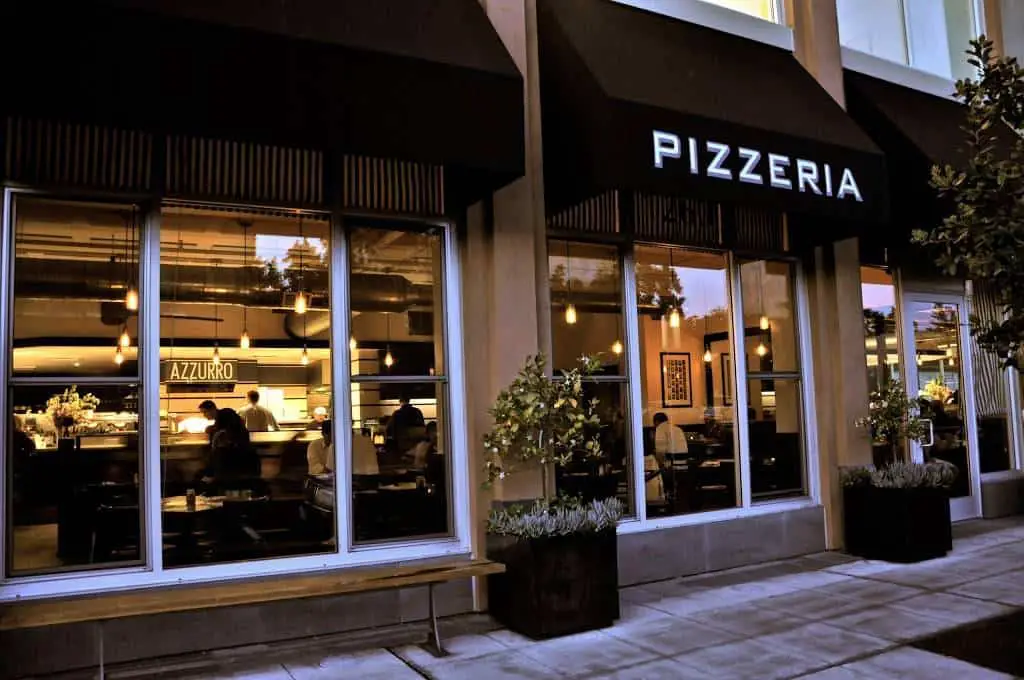 Nested along Napa Valley's Main Street, Azzuro has a lot going for it. The calm, cozy, clean, and well-lit ambiance is reassuring, and you cannot help but look forward to the food. The air is tinged with inviting aromas of olive oil, garlic, and baked dough.
You can tell that the dough is made fresh every day, and with the thin, crispy crust, the flavor of olive oil and salt really comes through. Special treats include the Funghi Pizza topped with taleggio cheese, thyme, roasted garlic, mushrooms, and the Salumi Pizza consisting of marinara sauce, kalamata olives, salami, red onions, parmesan, and mozzarella.
You can add fried organic egg, pepperoni, or smoked prosciutto to any available pizzas and even request gluten-free dough. Come here if you are looking for serious Italian pizza.
---
6770 Washington St Yountville, CA 94599
(707) 945-1000
View this post on Instagram
Located in Yountville, the heart of Napa Valley, Ciccio is a hidden gem appreciated by savvy locals for its distinctive offerings, only the savvy locals know what Ciccio has to offer. The ambiance here is relaxed but classy, and the service fast and attentive.
The wood-fired pizza comes out thin and crispy, and you can tell that a lot of attention has gone into creating these beautiful crusts. Perfectly charred rim, well-seasoned toppings, just enough sauce, and fresh cheese make the pizzas here some of the best in the Napa Valley area.
Popular choices include the Spicy Salami pizza drizzled with Calabrian chili honey, the Potato ramp, Bufala mozzarella, the Stinging nettle ramps, and Crescenza, to name a few. Pair this with a favorite wine, and you have a complete pizza date night.
---
155 Gasser Dr Ste B Napa, CA 94559
(707) 927-3394
View this post on Instagram
Spacious with a rustic, industrial setting, the Forge is the perfect hangout for Friday night pizza and beer with great company. Upon stepping inside, a warm aroma of baked dough, basil, and olive oil welcome you. You can sit in one of the spacious booths or tables or enjoy the lush patio complete with fire pits.
The hand-tossed wood-fired pizzas come in 12," and 14″ inch options, and the crust is the perfect combination of charred and slightly chewy. If you are after a vegetarian treat, try the Cauliflower Pizza with arugula, lemon vinaigrette, pistachio pesto, leeks, and gruyere.
Non-vegetarian options include the aptly named Fat Boy pizza topped with bacon, hand-torn sausage, red onion, cream, and pickled peppers, as well as the Mushroom and Pepperoni Pizzas seasoned with fresh thyme, red onions, and jalapenos. For such a recent eatery (2013), the Forge has a lot of spice and flavor to offer.
---
304 Soscol Ave Ste A Napa, CA 94559
(707) 346-6758
View this post on Instagram
Fast-food chain eateries are convenient for grabbing a quick bite and getting out as fast. But, the MOD in Napa Valley will have you lingering around a bit to savor the flavors of their thin, crispy, perfectly charred pizzas. You can get a classic MOD 11″ inch pizza with familiar toppings such as mushrooms, chicken marsala, jalapenos, and pepperoni.
Alternatively, custom-make your own by choosing more than 30 sauces, meats, veggies, and dressings.  Aside from the usual classics, MODS regularly offers a chef's special with limited-time ingredients such as pesto, gorgonzola, asiago, feta, bacon, jalapenos, artichokes, and so much more.
MOD has only been around since 2008, but the top-quality pizzas and friendly services make this pizza house a hit with the locals.
---
1517 W Imola Ave Napa, CA 94559
(707) 819-4083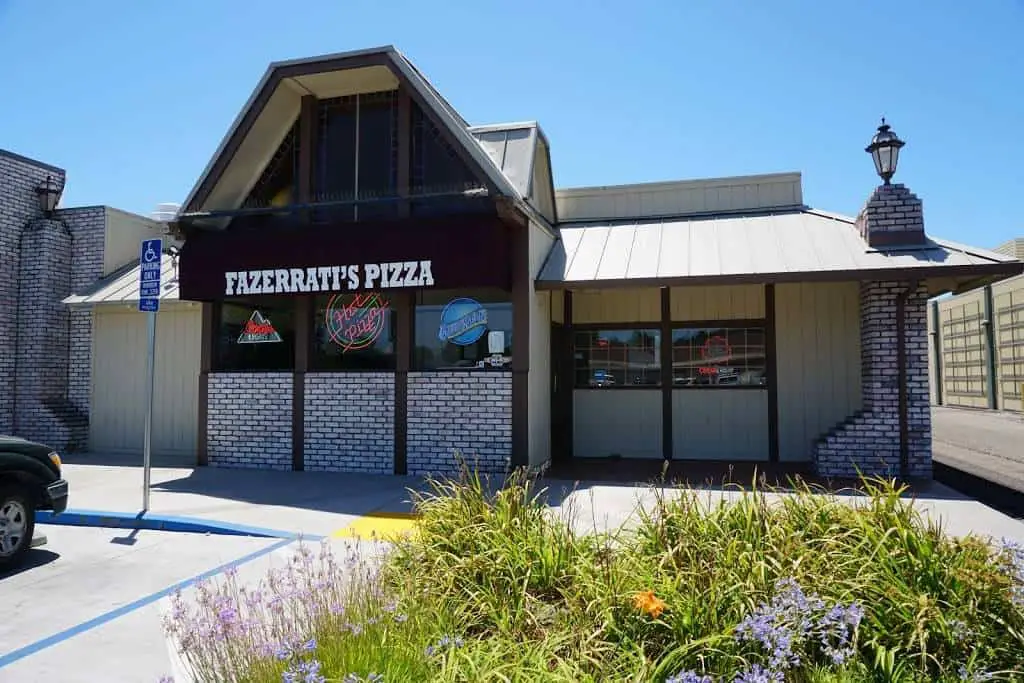 Fazerrati's, which the locals fondly refer to as Fazi's is an old-school, unpretentious, and family-run pizza den in the River Park Shopping Centre. Locals frequent Fazi's to watch sports over delicious pizza and craft beer. The pizzas here are hand-tossed and baked in a high-heat oven, resulting in a crust that is crispy on the outside, chewy on the inside, and slightly charred.
There are more than 16 pizza options from which to choose, including classics such as Hawaiian, Chicken Bacon Ranch, and BBQ Chicken Pizza. Alternatively, you can try specialties such as Ragin Cajun, Pesto Chicken, and Fazerrati's Supreme. Or, why not create your own pizza with toppings such as Italian sausage, bell peppers, pepperoni, red onions, ham, bacon pieces, and pineapples.
Whatever your choice, you cannot go wrong with Fazi's if you are looking for a hangout spot for pizza and beer, and of course, sports and great company.
---
1502 Main St, Napa, CA 94559
(707) 492-8026
Pasta Preg is as close to an Italian eatery as you would get in Napa. Inside, patrons will notice the walls adorned with grand paintings of Italian historical and cultural figures, creating an atmosphere that pays tribute to the rich heritage of Italy.
Favorites include wood-fired pizza. With a thin, slightly charred, and crispy crust, each pizza showcases the authentic flavors of Italy. Traditional Margherita pizza with fresh mozzarella, basil, and oregano is a must-try. Additionally, the seafood linguine and chicken fettuccine – drawing rave reviews from guests – are tributes to Chef Marco Ruiz's culinary journey, from Guatemala to the heart of Napa.
In essence, a reservation at Pasta Prego is akin to a passport to an authentic Italian dining experience, right in the heart of Napa. Don't miss your chance to experience this slice of Italy!"
---
4110 Howard Ln Napa, CA 94558
(707) 224-3300
View this post on Instagram
Flanked by gardens and vineyards, Bistro Don Giovanni is the epitome of casual Italian dining. Dine out on the lush patio with beautiful vistas and a soothing water fountain or in the cozy indoors warmed by a welcoming fireplace.
The first thing that will strike you about this little place is how friendly the staff is, calling patrons by name. The pizza menu is decidedly small, but as soon as the pipping hot, coal-fired Neapolitan pie lands on your table, you can tell that a lot of heart and thought has gone into preparing it. The rim is perfectly charred, while the crust itself is thin and soft in the middle.
The combination of fresh mozzarella and garden-fresh herbs gives these pizzas an authentic Italian flavor. House options include classic Margherita with mozzarella di latte, basil, tomatoes, and Bambini, which is topped with tomato, Pepperoni, and Mozzarella. Alternatively, you can try the Pizza of the Day and let the chef surprise you.
---
4211 Solano Ave Napa, CA 94558
(707) 251-8600
View this post on Instagram
Warm, cozy, and classy Ill Posto is a catch for romantic dinners, business lunches, or a pizza party with friends. This small restaurant is located off Highway 29 toward the end of Napa city and right before Yountville. The atmosphere on its own is enough to tell you how passionate the people are about serving up true Italian culture and cuisine.
On the walls hang oversized paintings of Italian historical and cultural figures. There's an open kitchen and a large display of Italian and local wines, and the air is pleasantly filled with aromas of oregano, basil, dough, and olive oil. The sidewalk seating is small but cozy enough.
The wood-fired pizzas come with a thin, mildly charred, and crispy crust. Try the Salsiccia with Italian sausage and Calabrian chile, pepperoni with chilled burrata and mozzarella, or traditional Margherita with fresh mozzarella, basil, and oregano.
---
3385 Old California Way Napa, CA 94558
(707) 255-3340
View this post on Instagram
Foodshed Takeaway is a neighborhood pit stop popular for its to-go meals, a wide selection of handcrafted beers and wines, roasted coffee, and of course, pizza. Their California-style pizzas are chewy but well done with an exciting choice of toppings.
Their four cheese pizza is a hit, featuring goat cheese, fontina, Pt. Reyes blue cheese, fresh mozzarella, and seasonal veg. For Potato buffs, the Potato pizza topped with seasoned potato, béchamel, and mozzarella is a surprisingly good choice. The vibe at the Foodshed is informal and relaxed, with shaded outdoor seating and a rustic contemporary indoor vibe.
---
645 1st St Napa, CA 94559
(707) 254-9700
View this post on Instagram
A quint, little eatery with all the feels of a traditional Naples eatery, Fillipi's is where you go to cure your pizza craving. From the Chianti bottles hanging from the ceiling, the red, white checkered table covers to the pleasant smell of pizza, this spot feels truly homely and welcoming.
Granted, it is always bustling with locals and tourists, which attests to the good food you will find here, but the quick and friendly server will have you seated quickly. There is a good variety of pizzas such as the All Meat Special, aptly named Fit for A King, Vegetarian special, and Hawaiin.
The portions are huge; even the smallest 11-inch pizza would be considered large in other places. The pizzas, baked in full view, come out well-done and chewy, but you can request a thin crust.
---
807 Main St Napa, CA 94558,
(707) 492-3975
View this post on Instagram
Velo serves New York-style pizzas and pies in an industrial-contemporary setting complete with bare brick walls. The pizza oven and the well-stocked wine bar take center stage, and if you are after a birds-eye view, you can trek up the flight of stairs and find a seat upstairs.
Pizza is sold by the slice or by the pie, which comes in 14 and 20-inch options. House slices include the Supreme Pizza with mouthwatering toppings such as pepperoni, bell peppers, mushrooms, and in-house tomato sauce. Other options include Artichoke, White Pizza, Pepperoni, and the classic Margherita.
The thin, crispy, oven-baked pizzas at Velo don't come cheap, but for the generous cheese servings, fresh toppings, and ambiance, you do get value for money.
---
1016 Main St, St Helena, CA 94574
707-967-9999
View this post on Instagram
Voted as  Napa Valley's Best Pizza and Best Family-Friendly Restaurant, Pizzeria Tra Vigne offers a casual but classy setting for weekend pizza, wine, and delicious Italian cuisines. Dine in the quint and cozy indoors or out in the tree-covered courtyard; the pizzas here leave a very good impression.
The sourdough crust, in particular, stands out—crispy and chewy all at once. There's an eccentric selection of house pies, including the La Bamba with chorizo, ancho-pasilla chili sauce, jalapeños, red onions, cilantro, queso fresco, avocado, crème fraîch.
Try the Queen's Pizza with Bianco di Napoli sauce and buffalo mozzarella or the A La Norma with Calabrian chili and grilled eggplant.
---
610 1st St, Napa, CA 94559
707-346-3993
View this post on Instagram
The Oxbow Market is a great pit stop for a wine tour and artisanal olive oils, chocolate, pastries, fine wine, and food shopping. The Live Fire Pizza is among the eateries in the market where you can pop in for artisanal pizza, beer, and lunch boxes for picnics in the vineyards.
Relax in the industrial-chic interior space where the open kitchen takes center stage, or enjoy a unique dining experience out in the patio overlooking the scenic Alta Heights hills. Sample their wood-fired pies such as Bianca with ricotta, arugula, grana, or the Calamari with tomato, squid, aioli, and capers.
Other equally delicious options include the Four Cheese, Pepperoni and Pepper, Marinara, Mushroom, and their very own Napa Vegan.
---
610 1st St, Napa, CA 94559
707-226-1560
View this post on Instagram
Kitchen Door is yet another great find in the Oxbow Market, serving up expertly made local dishes, wines, and wood-fired pizzas at a very reasonable price. The pies aren't too large, but they are big on flavor.
Choose from the Mushroom pizza, Pepperoni pizza, Margherita Pizza, or the Fresh Baked Flatbread seasoned with oregano, thyme, and rosemary. You can add duck liver mousse or burrata to your toppings at an extra cost. The folk at Kitchen Door take their wine seriously, and you will find a wonderful variety here to pair up with your pizza.
---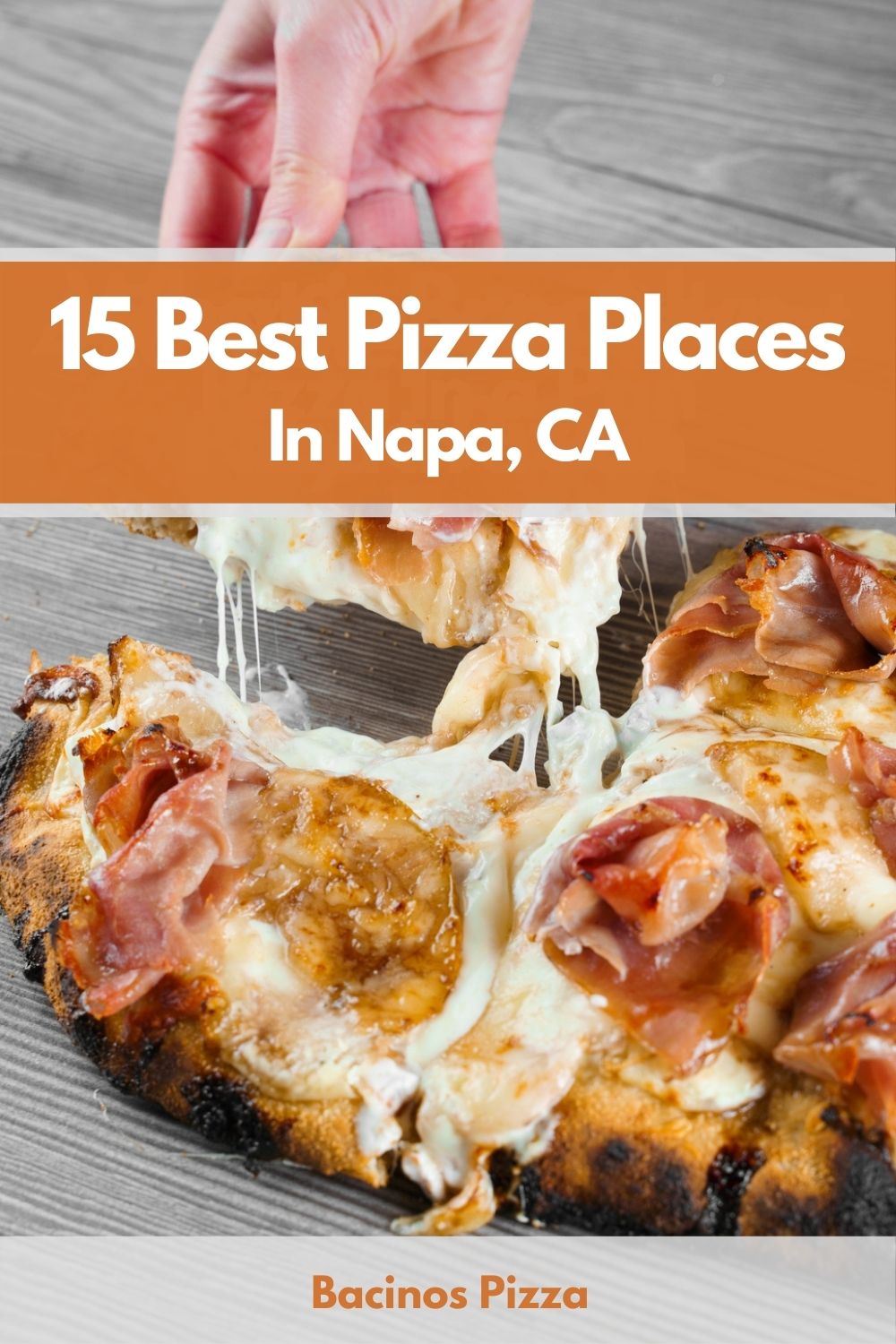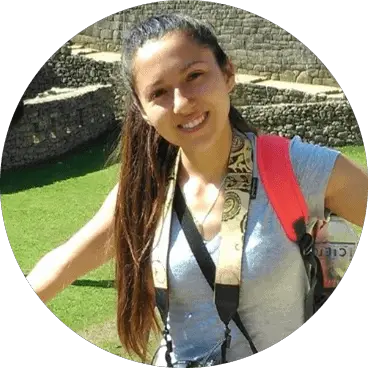 Kathryn's love for pizza started when she was still young. When she was young, she's been a picky eater–that's what her Mom used to say. The only food that she enjoyed and loved was pizza–until now! Her love for pizza turned into a passion!