Pesto –traditionally known as "pesto alla Genovese"—is one of the most popular sauces originating in the Italian region of Liguria. The original pesto is a thick, cold sauce made from crushed garlic, hard cheese (such as parmesan cheese), and basil leaves; enriched with European pine nuts, coarse salt, and extra virgin olive oil. It packs a nice garlicky punch and a rich grassiness.
Toda's pesto is a far cry from the Italian original. In fact, there are hundreds of pesto variations, including pistachios, dried tomatoes, citrus fruits, zucchini and pine nuts, basil and almonds, radicchio and walnuts…and so on. After all, the word pesto comes from the Italian 'pestare', meaning to 'pound' or 'crush' the ingredients—just like the ancient apothecary.
So here are 31+ pesto pizza recipes that you can try at home.
1. Basil Pesto Pizza with Cherry Tomatoes & Mozzarella – Silver Oak Cellars
Pizza and basil pesto! That screams summer, and Winery Chef Dominic Orsini knows better. He uses the basic dough which is so easy. Spreads it with thick basil pesto, and tops off with roasted cherry tomatoes and fresh mozzarella. Eat this pizza with a red wine –like Cabernet Sauvignon or Pinot Noir, for a meal with a happy ending!
2. Grilled Italian Pesto Pizza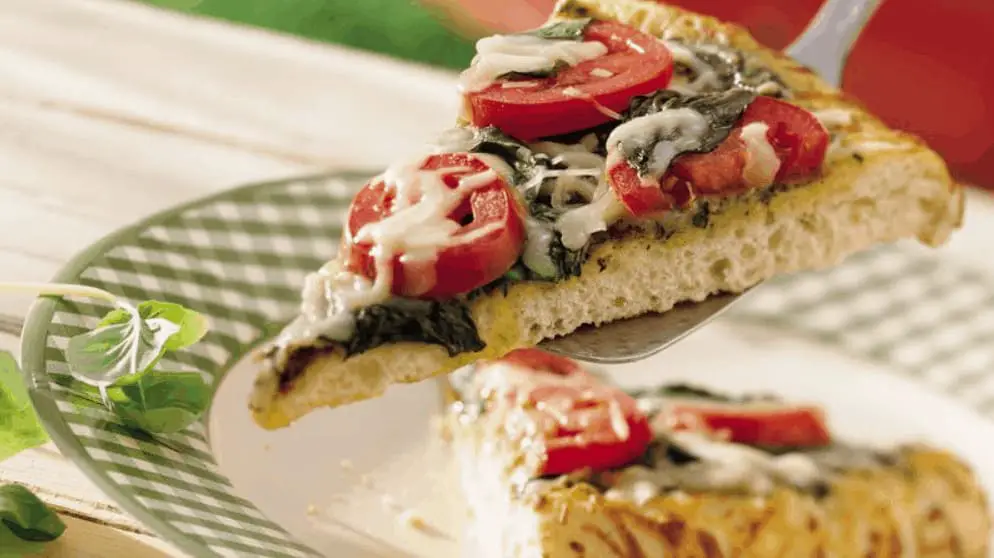 This hearty Grilled Italian Pesto Pizza will knock your socks off! And the best part is, it's easy to make in a max of 25 minutes. This gives you a good reason not to call out for dinner. Key ingredients include two types of cheese (mozzarella and parmesan), plum (Roma) tomatoes, and basil pesto. If done ectly, the crust turns golden brown, and the cheese melts.
3. Pesto and Fresh Italian Sausage Pizza – The Sportsman's Table (Recipe)
This recipe turns simple ingredients into something really special. Or something mouthwatering….I'd say! Chef Allen Cook from Rebel Restaurant shows us how to make a cheesy sausage and pesto pizza for an easy, takeaway-style dinner. If you prefer, swap the Italian sausages for cured meats or Portobello mushroom slices if you want a meat-free pie. [27 Best Sausage Pizza Recipes]
4. Keto Pesto Pizza with Fresh Arugula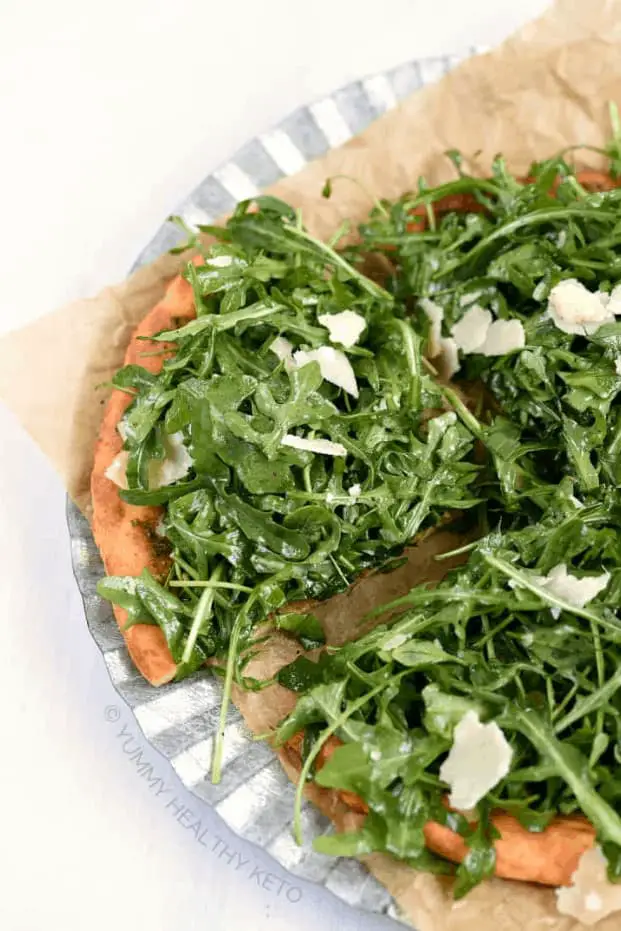 It is surprising how this Keto Pesto Pizza is delicious and healthy. And even more shocking, the crust is made using Fathead Dough. Fathead is better for this…but you can always resort to the non-fathead dough (here is the recipe). Top with plenty of fresh baby arugula and shaved parmesan. And you'll be looking forward to eating again for lunch.
5. Chicken Pesto Pizza with Marinara Stuffed Crust Recipe – HellthyJunkFood
OMG…The food whishes intro KILLED ME! Actually, it confused me at first, and I thought I had accidentally clicked on a food whishes video…lol! Don't be like me, be patient and get to the real thing. This recipe is excellent if you want something overwhelmingly extraordinary. Maybe I'm exaggerating, but give it a shot anyway. You'll thank me later!
6. Christina Zito's Pesto Margherita Pizza Recipe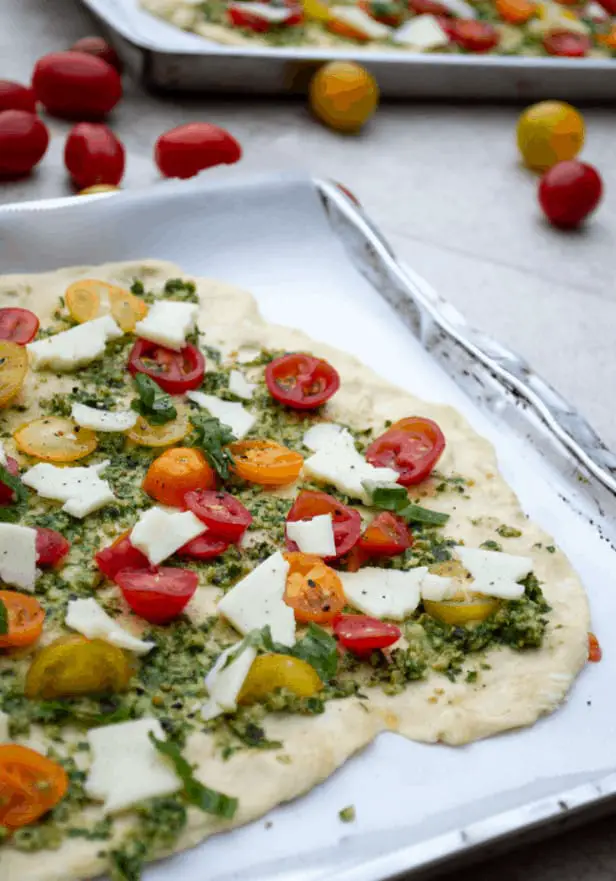 Christina Zito's Pesto Margherita is a creative twist on the traditional Margherita pizza. It uses a simple scratch crust, homemade pesto sauce, fresh-cut cherry tomatoes, fresh basil, and mozzarella cheese. This Pesto Margherita recipe doesn't look too hard or complicated or crazy. The dough recipe involves no yeast, so there is no waiting for the dough to rise.
7. Italian Grandma's Fresh Basil Pesto
This Italian Nona is a national treasure. By the way…did you hear her song? Isn't her Italian accent just beautiful?. Honestly, I started crying when she started singing….and I still don't know why I did! Anyway, follow what this awesome grandma does to create a fresh, authentic basil pesto pizza. Try and play her song while at it (wink*).
8. Rosemary's Pesto Pizza Recipe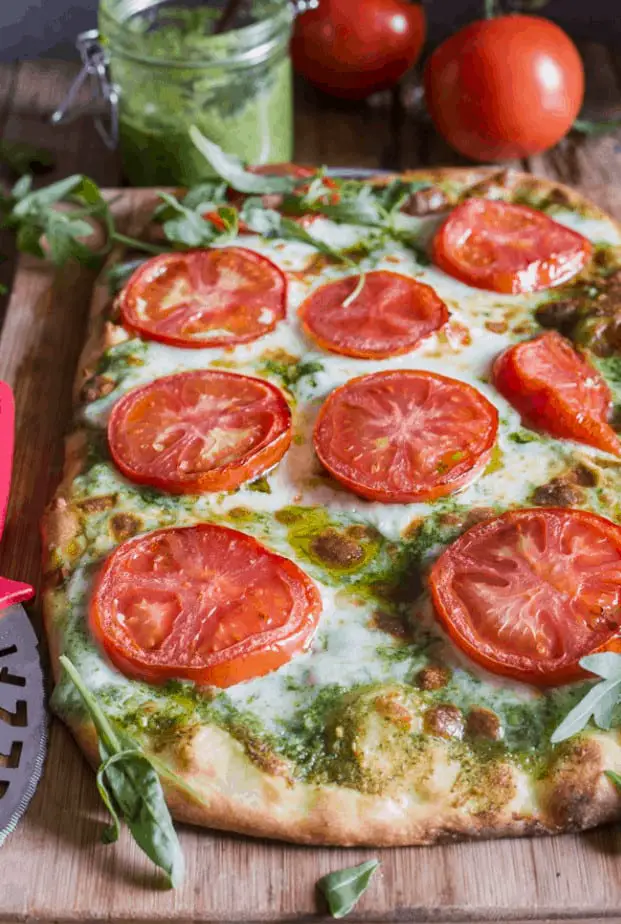 Loaded with vibrant slices of fresh tomatoes and shredded mozzarella, Rosemary's Pesto Pizza proves the point. A creamy pesto forms the base of the crust to accentuate the bold pesto flavor. If possible, use a pizza stone to create a crisp crust that doesn't droop. But don't despair if you don't have one; a baking sheet is just as good!
9. Asparagus Pesto Pizza with Caramelized Onions – SipBiteGo
This Asparagus Pesto Pizza with Caramelized Onions recipe is a unique vegetarian pizza recipe. Also, Jenna Passaro makes it look so simple to make, requiring asparagus, pesto, caramelized onions, mozzarella, parmesan, and premade pizza dough. Follow her procedure to make this easy and refreshing vegetarian pizza. You can always make do with some prosciutto if you wish to add meat.
10. Pesto, Kale and Sweet Potato Pizza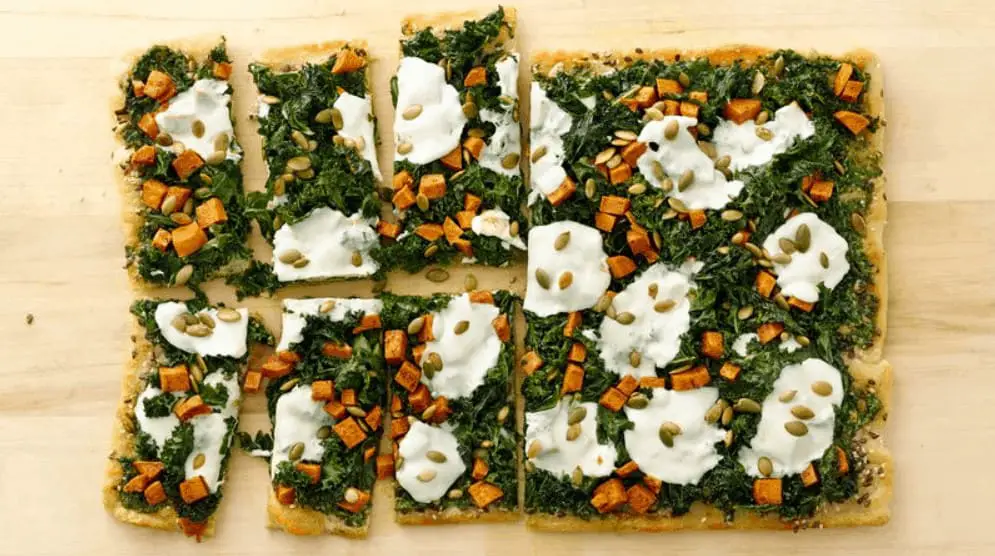 This Pesto, Kale, and Sweet Potato pizza is often served to food writers during the Pillsbury Bake-Off. It's fantastic; it's earthy, hearty, and kinda sweet. This pizza is a puree of sweet potatoes laced with fresh, thinly sliced mozzarella cheese, chopped kales, and a drizzle of parsley pesto. Press flaxseed, sesame, and pepitas (pumpkin seeds) into the dough to add a hearty crunch to the pizza.
11. Zucchini Pesto Pizza – Homemade Pizza Recipe
Enjoy a light, gourmet pizza at home with this recipe from How To Cook Great. The secret to getting this Zucchini Pesto Pizza to the table quickly is to use a prebaked crust. You can as well watch the video and see how the dough is made. You'll be able to make 12-inch sized pizzas, a perfect summer meal for the whole family.
12. Vegan Artichoke Pesto Pizza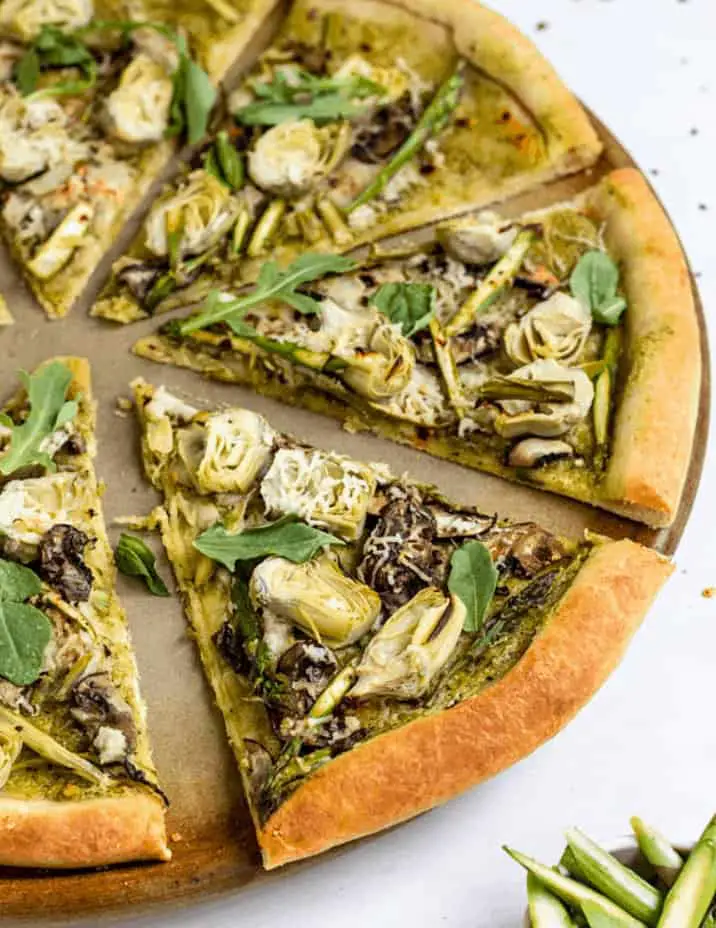 Topped with homemade vegan pesto, tender baby artichoke hearts, and seasonal veggies, this pizza is sure to be your new favorite. You can make it using any crust. But for the sake of this recipe, use thin, crispy, grain-free crusts. Top the pizza with homemade tofu ricotta in place of cheese. You might want to use nutritional yeast to add the cheesy flavor to the pesto.
13. Pistachio Pesto Pizza – Son of a Pizza Man
Pistachio may sound like a strange pizza topping, but trust me—it has some toasty flavors that go really well with cheese. Enzo, alongside his buddy and roommate Eddie, shows us how to make a pistachio pesto pizza in honor of National Pistachio Day. Be sure to accompany this pesto pizza with a bold, nutty pesto sauce for a springtime feast.
14. Betty Croker's Pesto and Cheese Pizza Recipe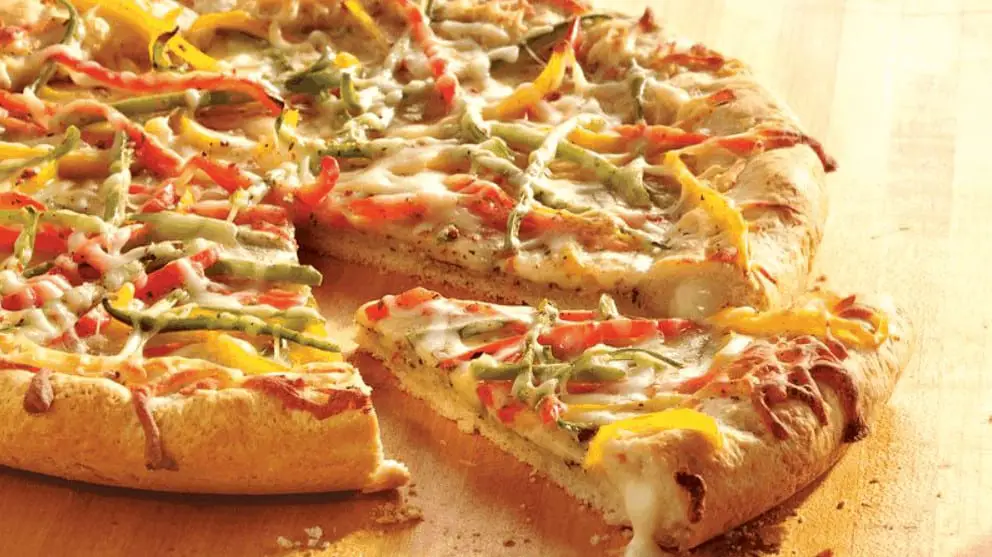 The bold flavor of this pizza is a bit different from the traditional. Simple ingredients keep the pizza fresh, vibrant, and spot-on. Make your own Pesto and Cheese Pizza, quick and easy with Betty Croker's recipe. Serve it as a main dish or as a fun appetizer. For the latter, cut the pie into smaller pieces.
15. Grilled Portobello Mushroom Pizza – Festival Foods
Get all the pizza flavor without the crust in this Grilled Portobello Mushroom Pizza recipe. It's a healthier, gluten-free, and optionally vegetarian dish that's perfect for grilling season or large family gatherings. The versatile Portobello mushrooms add a hearty canvas for any toppings while helping you get your daily veggie servings.
16. Pesto Cauliflower Pizza
The Pesto Cauliflower Pizza recipe leverages the brilliant invention of a store-bought cauliflower crust. With this recipe, you can use whatever soft herbs you have on hand for ultimate, delectable results. Topped with colorful veggies, the dish turns out so delicious that you could down the whole thing in one sitting.
17. "Quick Fix" Broccoli Pesto Pizza – Pampered Chef
There is nothing nice than a fresh pizza, except a fresh pizza smothered in pesto sauce, fresh mozzarella, arugula, red onion, and fresh lemon juice. This provides a delicious but healthy twist on a regular pizza. Pampered Chef's pesto pizza recipe uses a broccoli crust, so it's the perfect fit for those looking for low-carb or gluten-free options.
18. Beet Pesto, Goat Cheese, and Kale Pizza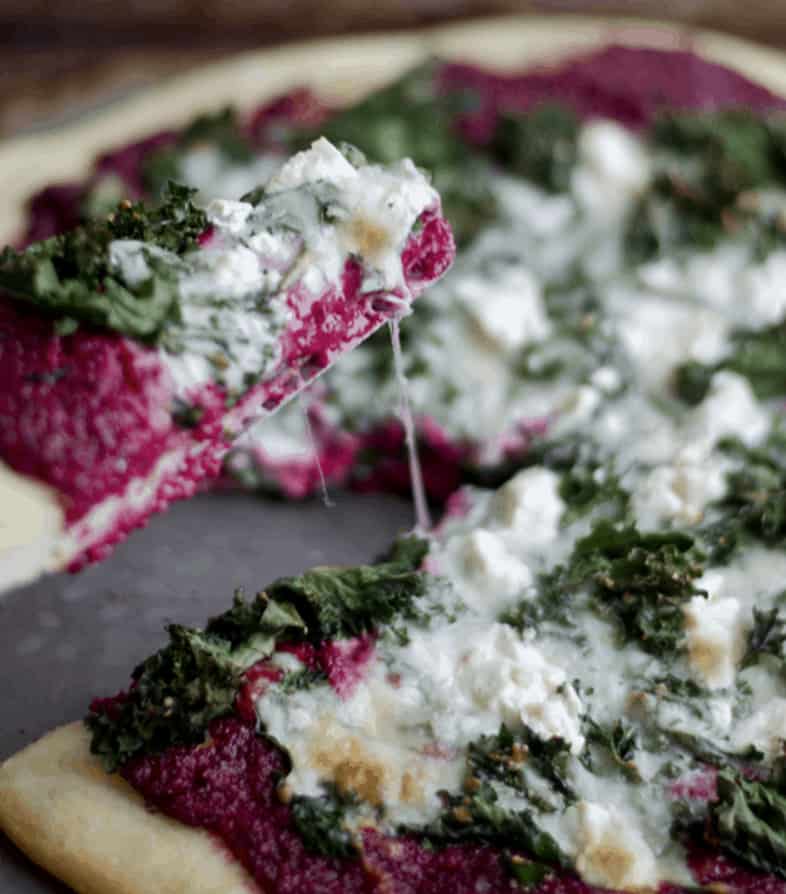 Step up your pizza game with this decadent yet healthy pizza that's packed with nutritious flavors. The marriage between the nutty, creamy beet pesto, slightly crisp goat cheese, and the rich kale….is a match made in heaven. And most impressive of all, the pesto cancels out the signature beet taste, so the pie is not earthy.
19. Homemade Chicken Pesto Pizza Rolls – Great Tastes of Manitoba
If Gina Sunderland's demonstration is anything to go by, these Chicken Pesto Pizza Rolls are a unique spin on family favorite. The thing I like about these pizza rolls is, you can make them so quickly. It takes about an hour and a half….and you have hot, fresh pizza rolls coming straight out of the oven. Serve with a side of marinara sauce for dipping.
20. 'Lazy Girl' Caprese Prosciutto Pesto Pizza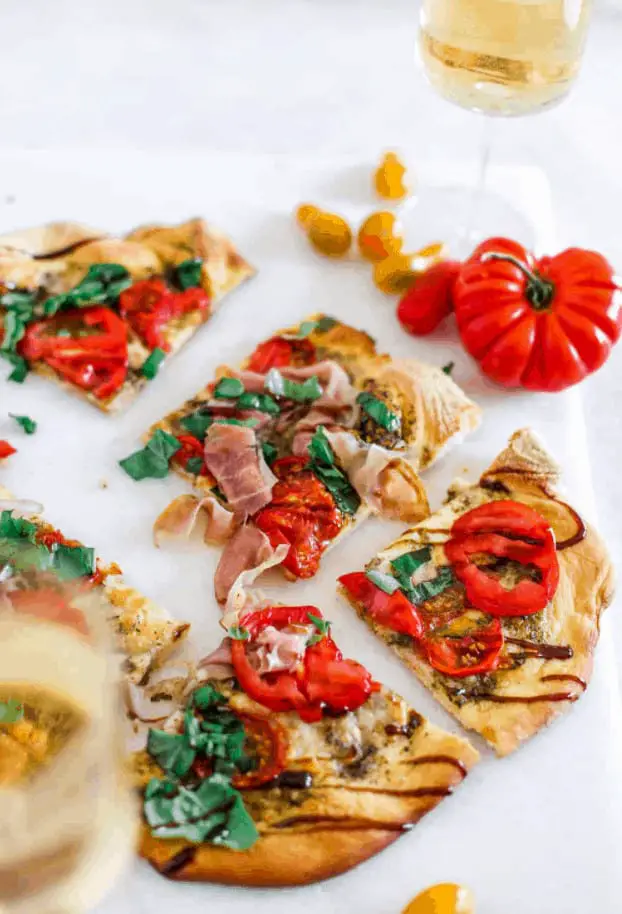 The Caprese Prosciutto Pesto Pizza is the perfect pie for lazy afternoons. It's super easy to make. Use Trader Joes pizza dough and basic ingredients. Top with pesto, fresh heirloom tomatoes, mozzarella, and fresh basil for a light and flavorful pizza. Eat with your favorite wine.
21. Cannellini Bean with Mediterranean Veg Pizza Recipe – Cooking with Napolina
This pizza will be great if you want to switch from your ordinary pizza. It features tasty cannellini beans packed full of protein to give you enough servings a day. Fresh Mediterranean vegetables make it vegan-friendly. Still, there is room for improvement. Put other toppings like spinach, artichoke, and cherry tomatoes. [31 Best Mediterranean Pizza Recipes]
22. Pesto Tortilla Pizza Recipe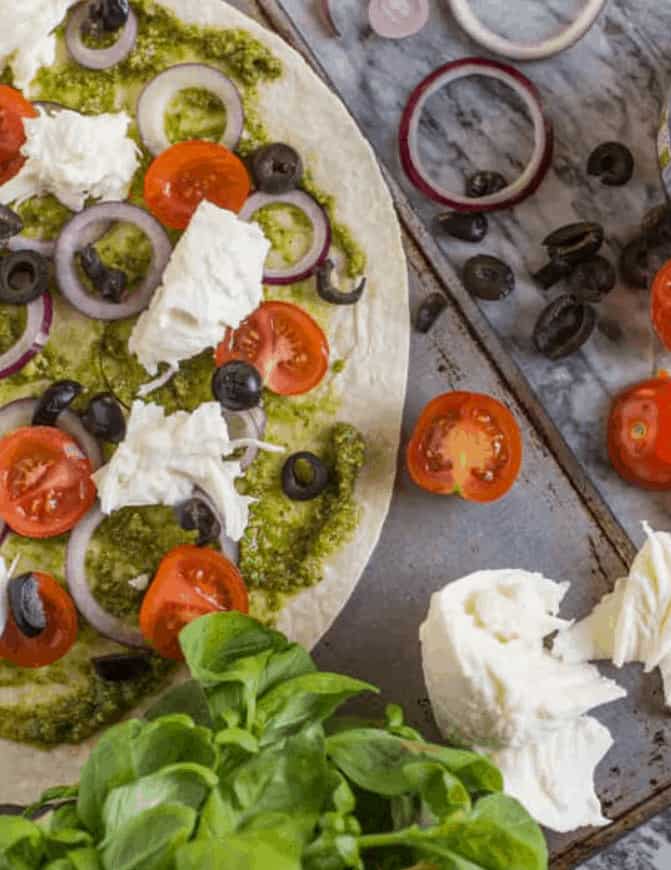 It would be best if you considered changing up your go-to lazy dinner recipe every once in a while. Enter the Pesto Tortilla Pizza recipe….a quick and guileless appetizer, snack, lunch, or dinner. This vegan tortilla is super versatile because it's customizable. Garnish with tomato and basil. Serve warm!
23. Basil Pesto with Almonds – Dave Beaulieu
A traditional pesto sauce is usually made with pine nuts. But there is no need to splurge on pine nuts when you can use toasted almonds (a bit less expensive) and loosely packed fresh basil. Tasty and full of healthy fats, this pesto pizza offers a lighter, more neutral flavor.
24. Single Serve Cheesy Chicken Pesto Pizza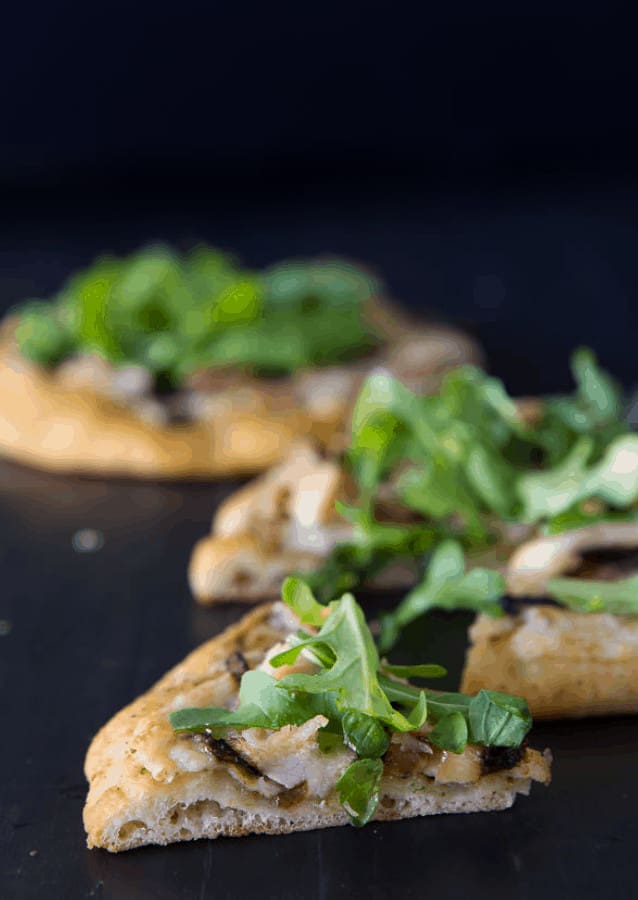 Single Serve Cheesy Chicken Pesto Pizza combines all of your favorite flavors into an easy, elegant, and convenient pizza. This is a great upscale pizza to serve at gatherings or enjoy with friends and family. Serve with a tomato salad for a kick of bright flavor on the side!
25. Easy Naked Pesto Pizza Recipe – Andris Lagsdin
If you're a pizza lover and would like to try a funky pizza recipe, the Easy Naked Pesto Pizza is the way to go. I know what you're asking yourself: How can I achieve a crispy crust and a creamy center? The secret is to bake the dough naked with ice cubs on it! Yes, you heard me right….ice!
26. Skillet Sausage and Kale Pesto Pizza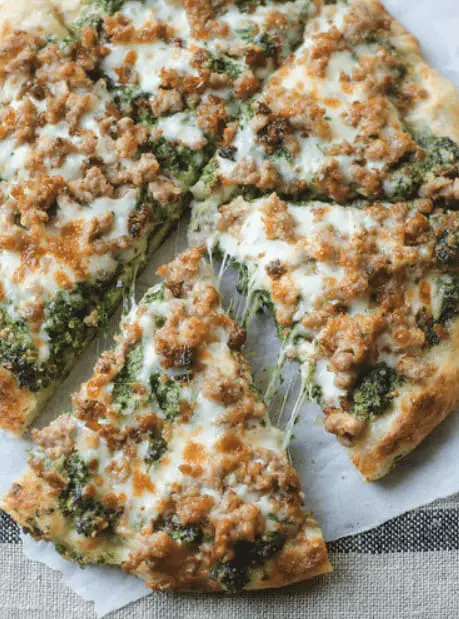 Switch things up for a Friday family pizza night with this Skillet Sausage and Kale Pesto Pizza. This healthy pesto-based pizza is a modern spin on a classic dish. The spicy sausage and earthy, nutty kale pesto add a rich flavor, while the low amount of cheese still provides the stretchy, cheesy goodness.
27. Shrimp-Pesto Pizza – Southern Living
The flavorful Shrimp-Pesto Pizza comes together in no time. Use refrigerated pizza dough and jarred pesto. You can buy the dough in bulk if you're hosting a large crowd. If you make this pie in the shape of a heart, it would be perfect for Valentine's Day. Serve with a chilled Pinot Grigio or Sauvignon Blanc for a memorable pizza experience.
28. Sun-Dried Tomato and Pesto Pizza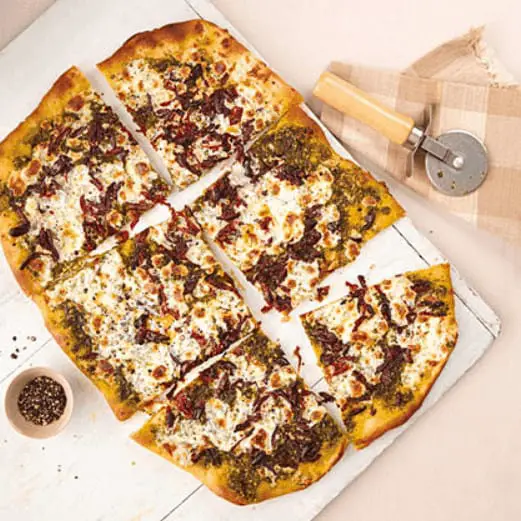 This is a simple, homemade Sun-Dried Tomato and Pesto Pizza that reminds me of winter when it's cold outside. The recipe uses sun-dried tomatoes (not oil-packed) in place of pizza sauce. Top with sun-dried tomatoes, mozzarella, parmesan, and olives, if desired. If you love sun-dried tomatoes, you'll devour this in one sitting!
29. Fresh Avocado Pesto Pizza – Kathy Patalsky (HealthyHappyLife)
Fresh avocado on pizza is, and has always been, my summer favorite. It's one of the healthiest vegan pizzas I've ever eaten. The Avocado Pesto Pizza has B.B.Q. vegan chick'n cubes on top…but you can make do with chickpeas or tofu. Packed full of good fats from the avocado, this pizza will have you feeling satisfied.
30. Grilled Heirloom Tomato Pesto Pizza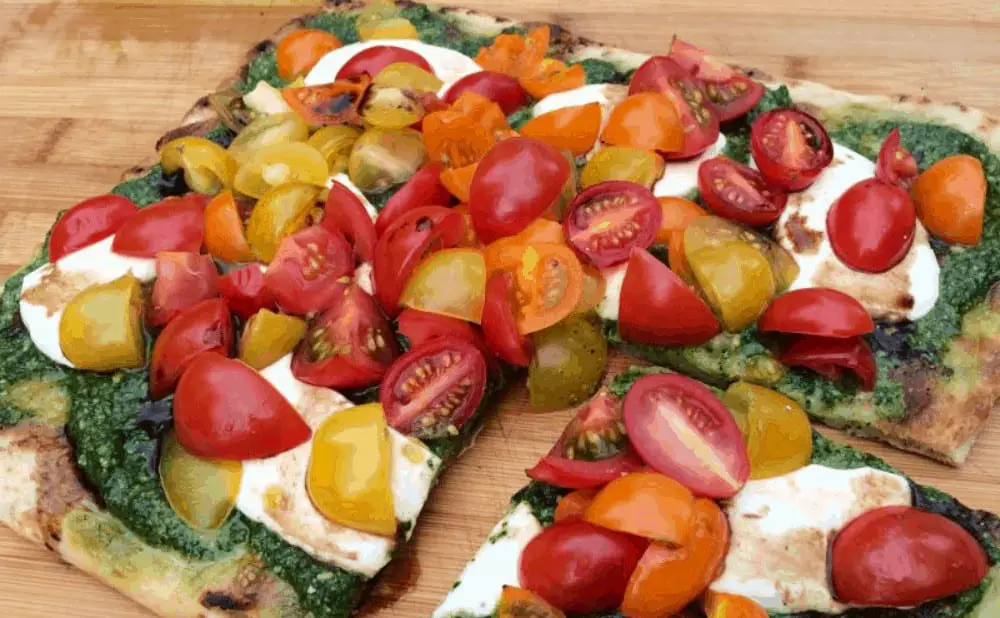 This pizza combines two summer classics: grilling and heirloom tomatoes. The Grilled Heirloom Pesto Pizza bursts with fresh flavors that keep your kids lingering around waiting to sample. For the most visual appeal, use heirlooms with contrasting sizes, shapes, and colors. Roll the dough thinly and evenly for the crispiest pizza.
31. Blackberry Pesto Pizza Recipe – Pasolivo Olive Oil
The mix of warm blackberries, homemade pesto, and ricotta! My oh my….mamas, dads, and adventurous kids will surely fall in love with this sweet and savory combo. It's a perfect treat for a get-together. To serve, add a blackberry balsamic drizzle and remaining basil leaves. The combination of ingredients and flavors will impress even your most fussy friends!
31 Best Pesto Pizza Recipes
Ingredients
Basil Pesto Pizza With Cherry Tomatoes & Mozzarella – Silver Oak Cellars

Pesto And Fresh Italian Sausage Pizza – The Sportsman's Table (Recipe)

Chicken Pesto Pizza With Marinara Stuffed Crust Recipe – HellthyJunkFood

Italian Grandma's Fresh Basil Pesto

Asparagus Pesto Pizza With Caramelized Onions – SipBiteGo

Zucchini Pesto Pizza – Homemade Pizza Recipe

Pistachio Pesto Pizza – Son Of A Pizza Man

Grilled Portobello Mushroom Pizza – Festival Foods

"Quick Fix" Broccoli Pesto Pizza – Pampered Chef

Homemade Chicken Pesto Pizza Rolls – Great Tastes Of Manitoba

Cannellini Bean With Mediterranean Veg Pizza Recipe – Cooking With Napolina

Basil Pesto With Almonds – Dave Beaulieu

Easy Naked Pesto Pizza Recipe – Andris Lagsdin

Shrimp-Pesto Pizza – Southern Living

Fresh Avocado Pesto Pizza – Kathy Patalsky (HealthyHappyLife)

Blackberry Pesto Pizza Recipe – Pasolivo Olive Oil
Directions
Select your favorite recipe.
Organize all the required ingredients.
Prep the recipe in 30 minutes or less!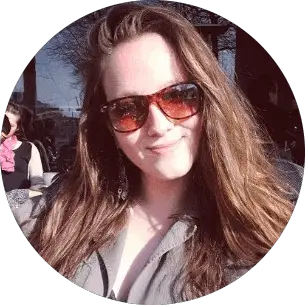 Barbara is an enthusiastic food-exploring person that goes through different culinary experiences. She got inspired by creating a pizza blog post after she tasted one of the best-selling pizzas in Toledo.