If you enjoy pizza and eat meat, there's a good chance that a sausage topping is among your favorites. Whether alone or combined with other ingredients, sausage works so well on pizza, making it a classic for pizza-loving carnivores everywhere.
The ways of incorporating sausage into your pizza topping are almost limitless, so we've had a look online to see what other people have been trying – and as a result, here are 27 sausage pizza recipes you might want to have a go at sampling at home.
1. Spicy Sausage Pizza Recipe – Simplyrecipes.com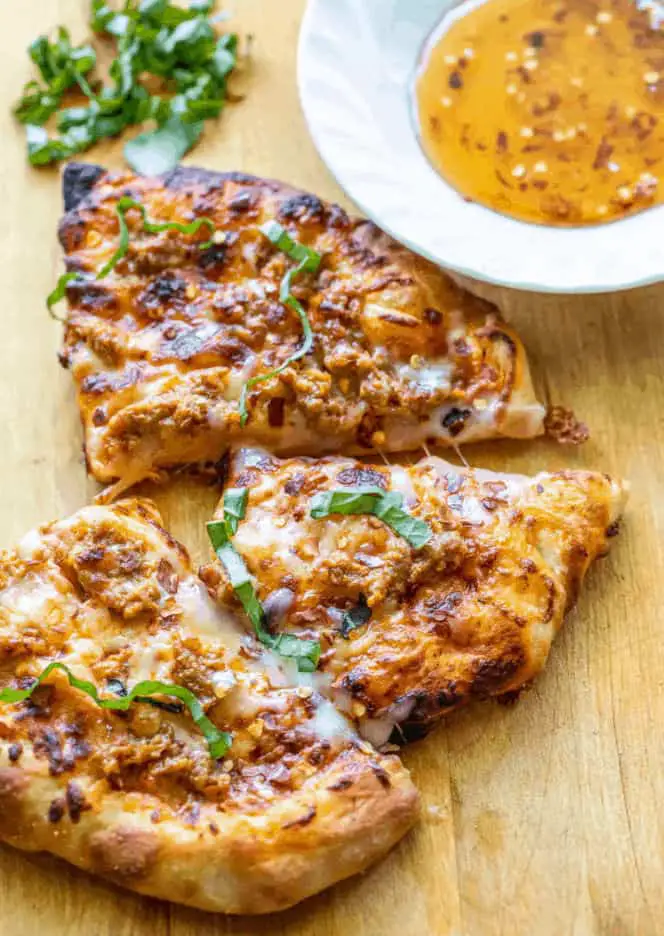 Here's a fantastic idea for a sausage pizza using a special spicy honey dipping sauce for the crust to give it an extra level of flavor and complexity. When it comes to the toppings, feel free to include anything else you enjoy – but as this blogger tells us, it's important not to go crazy because the key is letting the sausage take center stage so you can appreciate it in all its juicy, meaty glory.
2. Simple Homemade Sausage and Mushroom Pizza from Scratch
This enjoyable video takes you through how this affable YouTuber made a large and juicy sausage and mushroom pizza from scratch. He shows us how to do everything, including making the base and preparing the tomato sauce. He also gives us a detailed explanation of how to cook it to perfection on a pizza stone, and when it's ready, it looks sublime.
3. Spicy Sausage Pizza – Baked by an Introvert
This version of sausage pizza is one for those who enjoy a bit of spice since the recipe calls for the addition of chili oil and crushed chili flakes. Of course, if you prefer a less fiery taste, you can always leave the chili out. Then again, as this blogger writes, if you don't like chili, this pizza is probably not for you, but if you enjoy food with a kick, this is one you're sure to love.
4. Sausage Pizza Recipe: How to Make It – Taste of Home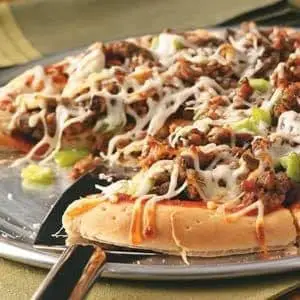 The pizza in this recipe uses spicy sausage along with onion, mushroom and plenty of cheese to create a feast for anyone who loves meat. Once you've assembled the ingredients, the prep time is minimal – you can have your pizza in the oven in 20 minutes, and it will be on the table and ready to enjoy just 15 minutes later.
5. Not Average Sausage & Pepperoni Pizza
There are plenty of great recipes for pizza all over the internet from lots of talented amateur cooks, but it's always good to learn from the pros too, which is why this video is worth a watch. In it, we get to see how the guys in this Chicago pizzeria cook theirs – and as the title suggests, it's not just an average sausage pizza. Give it a watch to find out why!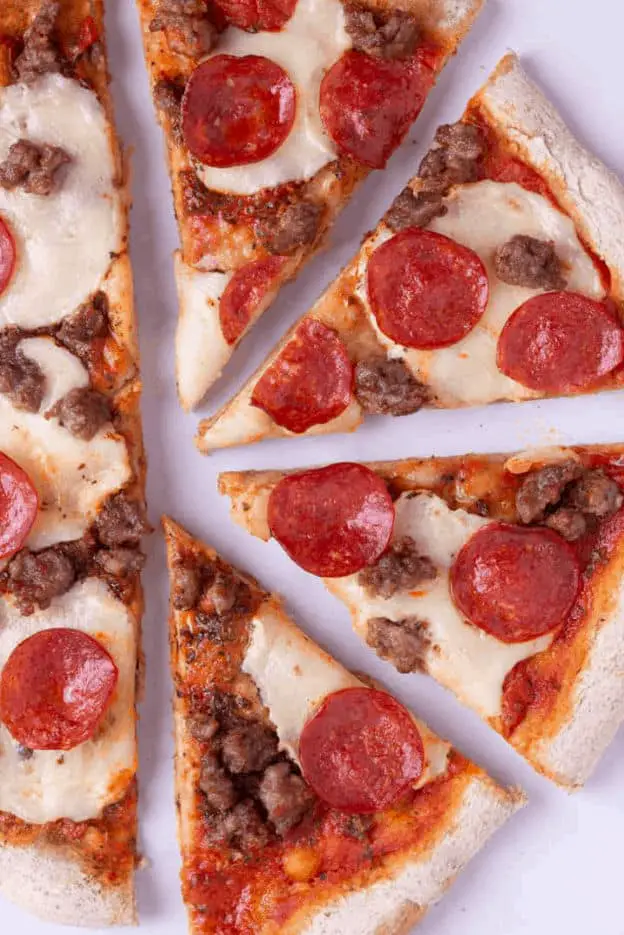 If there's one thing that works well with sausage on a pizza, it's pepperoni – and this recipe teaches you how to pair these classic ingredients to perfection. The secret here is to choose high-quality ingredients instead of settling for cheap sausage meat and pepperoni. It might cost a bit more, but when you bite into it, you'll taste the difference, making it well worth the extra money.
7. Homemade Thick Crust Sausage Pizza
It's easy to buy ready-made dough from a store, but if you learn how to make it yourself, you can take your pizza-making skills to the next level. This video starts by teaching you how to do just that, and it then goes on to show you how to create a delicious pizza topped with Italian chicken sausage, mushrooms, peppers and mozzarella. Want to know how she did it? Then give the video a watch!
8. Italian Sausage & Caramelized Onion Pizza – Bread Booze Bacon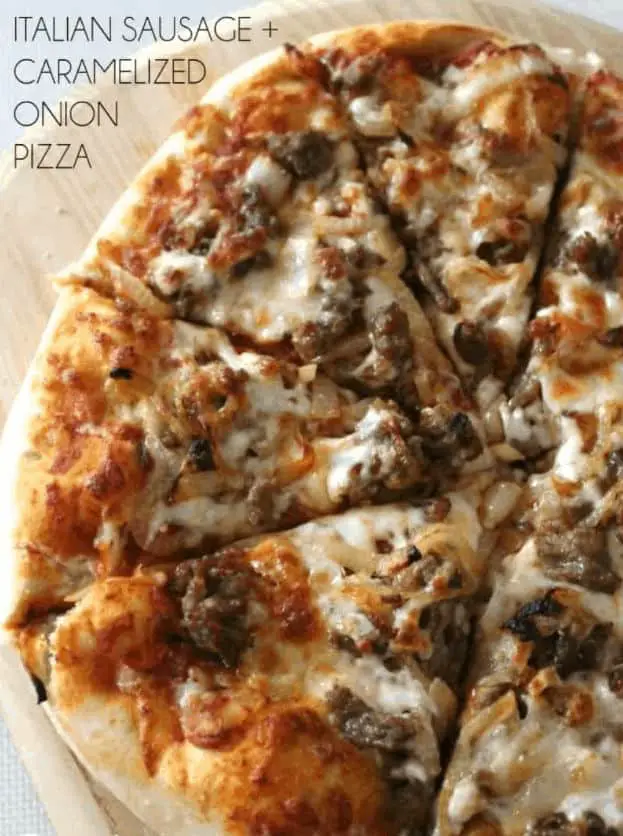 We've seen quite a few ingredients that we think will go perfectly with sausage, but this recipe suggesting caramelized onions has to be near the top of our list of the ones we want to try. The sweetness of the onion provides the perfect counterbalance to the savory, herby sausage, giving you an amazing pizza you'll wonder how you survived without tasting before!
9. Recreating a Classic School Sausage Pizza Recipe
If you're in the mood for a bit of nostalgia, this is a video you should enjoy – because in it, you'll learn how to make "school pizza". Remember those squares of pizza that you could only get in the school canteen? This YouTuber has tracked down a recipe for making them, and her version uses sausage as the main ingredient in the topping, offering you a delicious trip down memory lane.
10. My Favourite Speedy Sausage Pizza – Jamie Oliver Recipes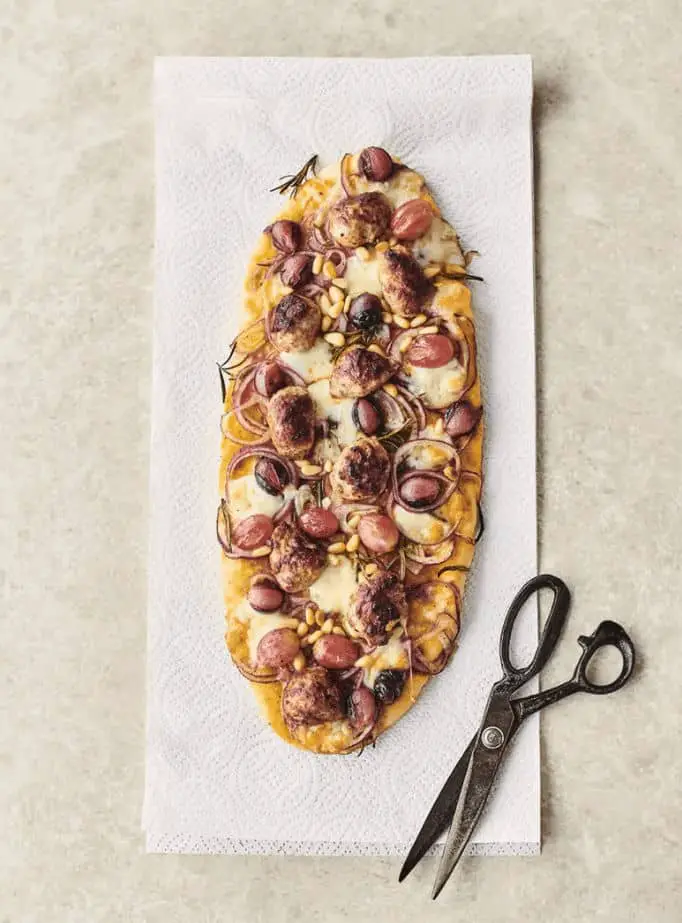 The pizza this recipe teaches you to make is a more sophisticated version of sausage pizza. The topping includes herby Cumberland sausage, red onion, seedless grapes and sundried tomatoes with a sprinkling of pine nuts to give it an extra level of flavor. This is the kind of pizza for two adults to share over a glass of red wine rather than one to make for the kids, so if you want to impress someone special, this pizza would be a great option.
11. Sausage Pizza Recipe – Thespruceeats.com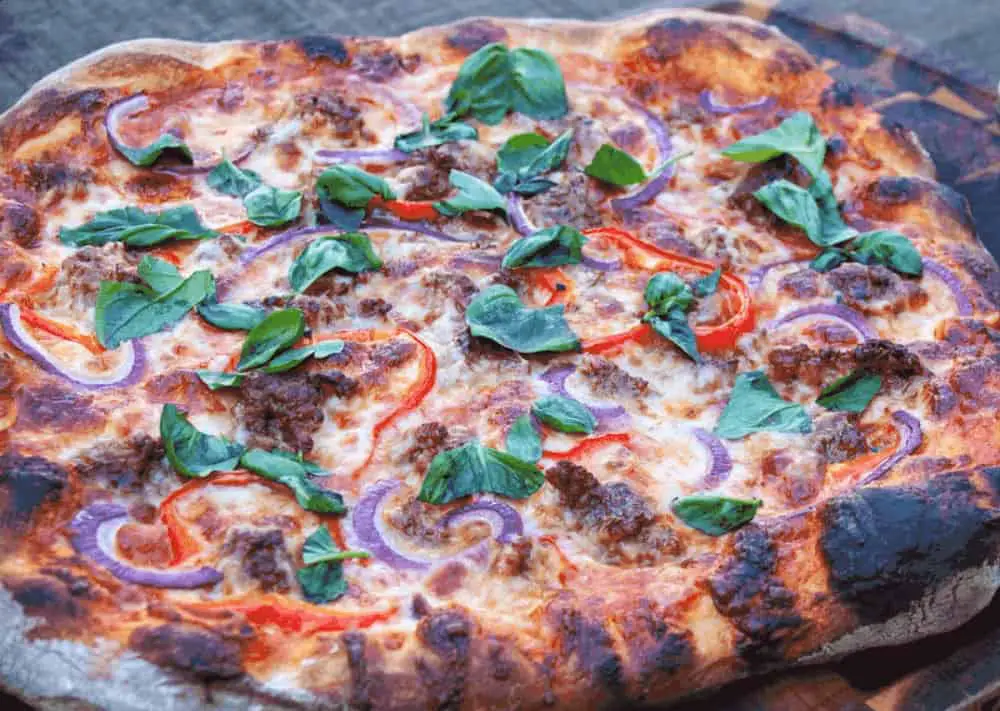 We like the photo of the pizza at the top of this post – we love the contrast of colors from the red pepper and the green basil leaves, and we can almost taste those crispy pieces of sausage covered in browned melted cheese. This is what we think pizza should look like – and if you agree, you shouldn't have too much trouble copying the recipe at home!
12. Sausage Pizza Recipe from Healthy Cooking AS
This is a simple video that teaches you how to make a tasty-looking version of sausage pizza that we're sure plenty of people will be keen to try. The topping uses hot dog-style sausage pieces along with red and yellow peppers, red onion, tomato, cheddar cheese and black olives, and with a fully loaded pizza like that, you can hardly go wrong.
13. Sticky Onion & Sausage Pizza Recipe – BBC Good Food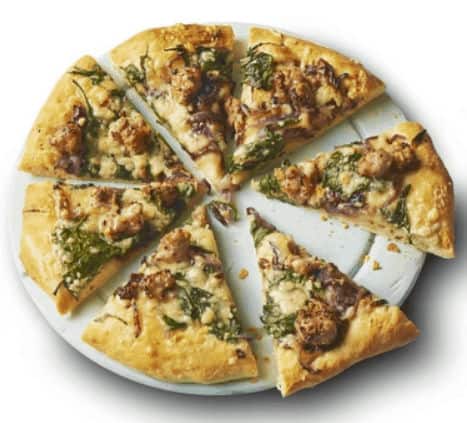 In this recipe, we learn how to make a more experimental version of a sausage pizza, this time based on ciabatta dough and topped with ingredients including onions and spinach – and drizzled with balsamic vinegar. This is one for the more adventurously inclined gourmets rather than those who just want a simple regular pizza. But if you don't mind trying something new, it could prove to be a winner.
14. How to Make Italian Sausage for Pizza, Patties and Breakfast
If you want to make sausage pizza, the key ingredient is the sausage meat itself – and this blog teaches you how to make it. Then, once you've got that, the rest is up to you, allowing you to be as inventive as you like coming up with all manner of pizzas that use it as the main topping.
15. Easy Sausage Pizza Recipe – MyRecipes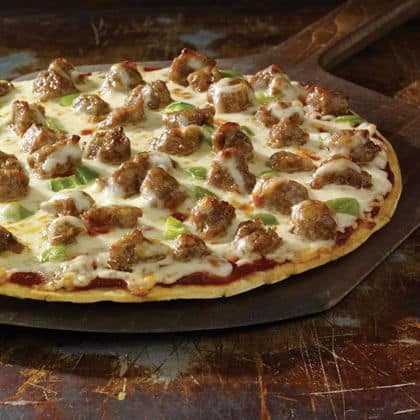 For those who prefer something more traditional, this sausage pizza recipe could be a better option. You can make it using a ready-made pizza crust, and other than the Italian sausage meat, the toppings include green pepper and shredded mozzarella. And as you can see from the photo, it's a great example of what a sausage pizza should look like!
16. Fennel Sausage & Broccoli Pizza
Here's another more adventurous recipe we like the sound of – it's a pizza topped with homemade fennel sausage and broccoli along with some chopped chili and grated garlic. When it comes out of the oven, it also gets a generous sprinkling of grated parmesan before being served. It's nothing short of a masterpiece of pizza-making art, and many people will be keen to try it themselves at home.
17. Pepperoni & Sausage Pizza Recipe from Kiwanna's Kitchen
Sometimes it's good to be ambitious in your culinary creations, but other times, you just want a tried and tested recipe you can turn to when you want something safe and familiar – and if that's what you need, you can hardly go wrong with this recipe. The crust is thick and chewy, and it's loaded with cheese and sausage, making it a meal option that's sure to be a big hit.
18. Italian Pork & Fennel Sausage Pizza Recipe – Myfoodbook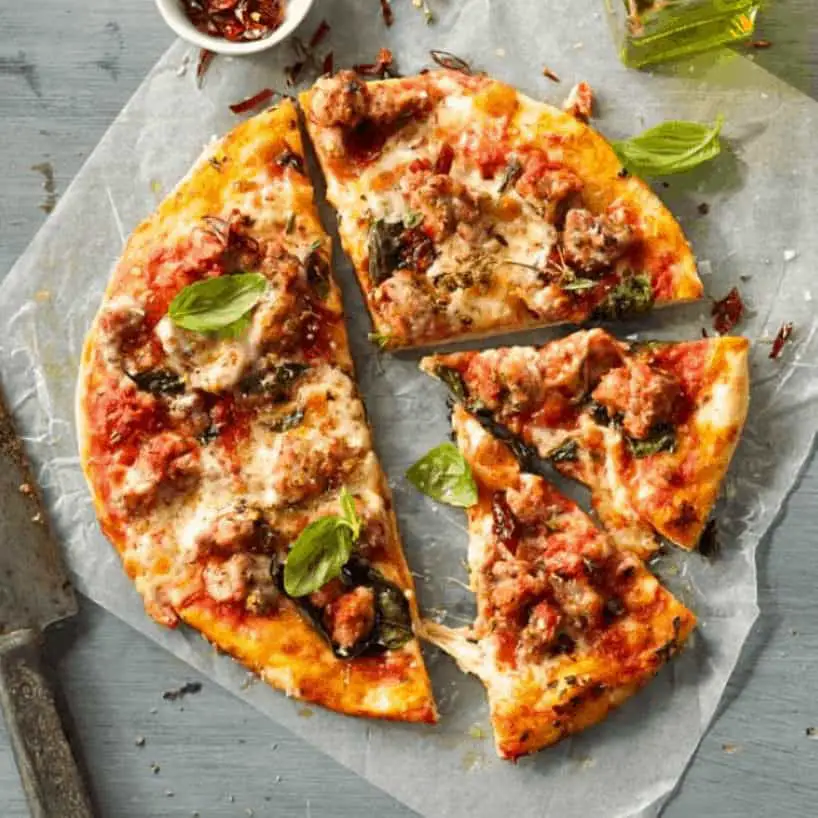 This classic Italy-inspired sausage pizza includes Italian pork and fennel sausage along with a generous dose of provolone cheese and parmesan cheese. Add to this some dried oregano, a pinch of dried chilies and a handful of basil leaves and you have another example of just how delicious a pizza featuring sausage meat can be.
19. Sausage Cheese Pizza from Bakery and Cooking Homemade
If you're the kind of person who likes their pizza to have a whole assortment of ingredients on it, this is a recipe you should appreciate. Along with the sausage meat, it also includes ham, pepper, onion, corn and cheese, which come together to make a pizza that looks great and tastes even better. And if that sounds tempting, check out the video to see how to make it.
20. Sausage Crust Pizza – Keto in Pearls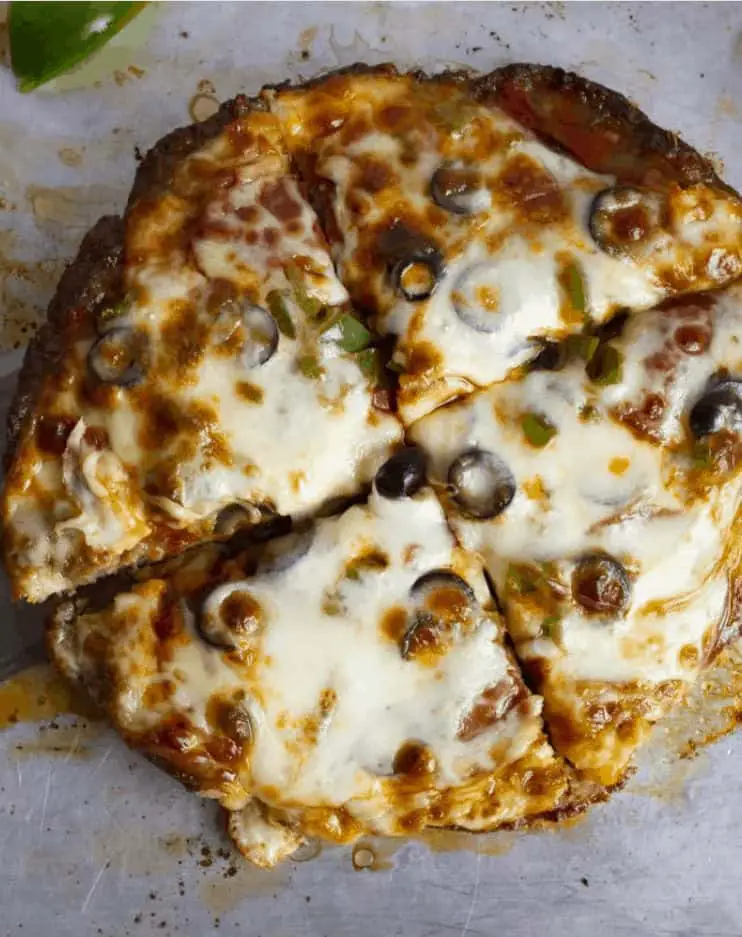 For meat-lovers on keto diets who are missing pizza, here's a creative solution for you – because this pizza removes the carb-heavy crust of a regular pizza and uses sausage meat instead. We're not convinced it will truly satisfy all your pizza cravings, but it will certainly make a delicious keto-friendly meal, and for that reason alone, it's well worth trying out.
21. How to Grill Real Grilled Sausage Pizza
Here's a fascinating video to watch. In it, these guys make pizza that uses Italian sausage for the base instead of dough, although we're fairly sure that their intention isn't to make it keto-friendly – rather, they're just trying to eat as much meat as they possibly can! In any case, it looks like a tasty recipe, and they claim it can easily feed 15 people, if not more. So if you're hosting a large outdoor gathering, this is an idea you might like to try.
22. How to Make Homemade Pizza Sausage – Cheap Recipe Blog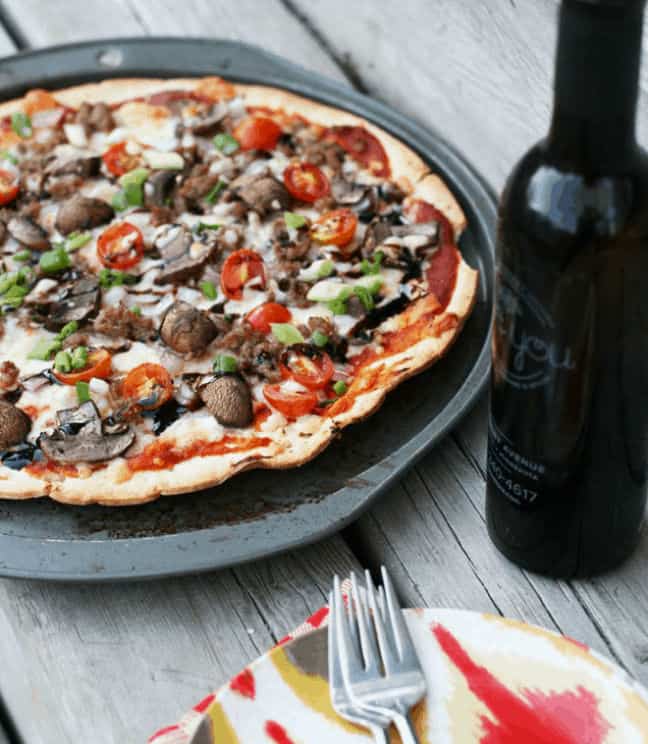 The recipe this blogger gives us for sausage pizza is quick and easy to make and is also extremely inexpensive. So if you need an idea for an affordable family dinner that won't take hours to prepare, this could be just the thing.
23. Sausage, Red Onion, and Wild Mushroom Pizza recipe – Epicurious.com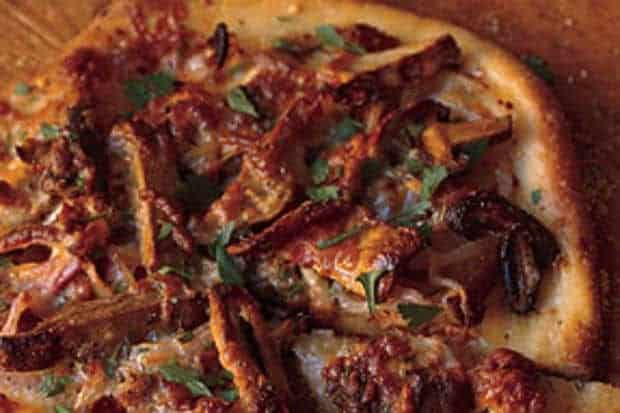 One of the secrets to good cooking is sourcing the best ingredients, so if you make a pizza with high-quality red onion and wild mushroom, it can only turn out delicious. And if that sounds like something you'd like on your dinner table, check out this blog to find out how to make it.
24. Recipe: Easy Sausage Pizza from Official Johnsonville
Do you want to know how easy it is to make great sausage pizza? Then check out this video – it only lasts 15 seconds, but that's all the time they require to teach you everything you need to know. Enough said!
25. How to Make Pizza Sausage – Amanda's Cookin'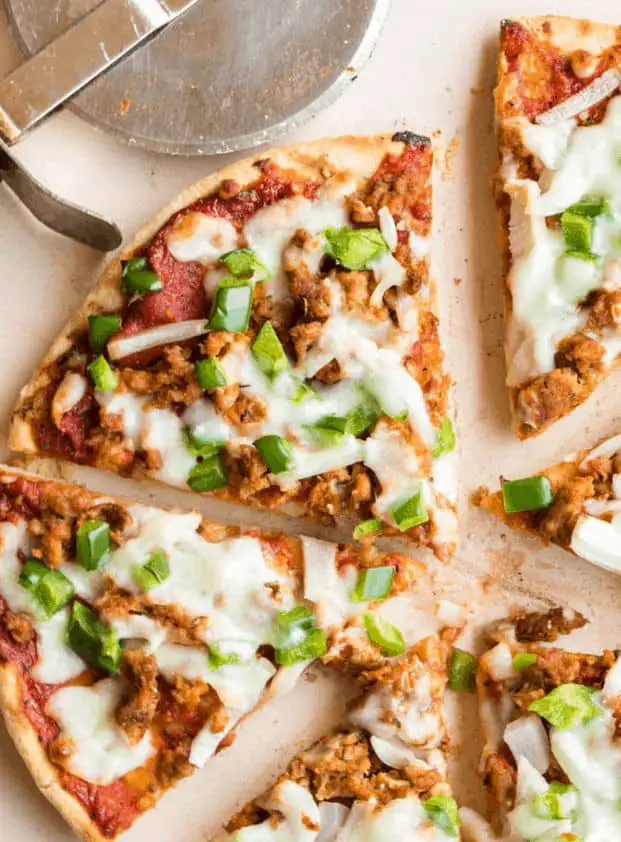 Here's another recipe that teaches you how to make a homemade version of the kind of sausage you can put on your pizza. Even better, it's a versatile ingredient that will work in many other recipes, so give it a read to find out how to do it!
26. How to Make Spicy Sausage and Mushroom Pizza
As this YouTuber tells us at the beginning of her video, sausage and mushroom pizza is a classic – but it can also be high in calories and fat. However, she then goes on to explain how to make it a bit healthier. Check out her video if you want to know more.
27. Keto Sheet Pan Pizza with Sausage Crust – A Family Feast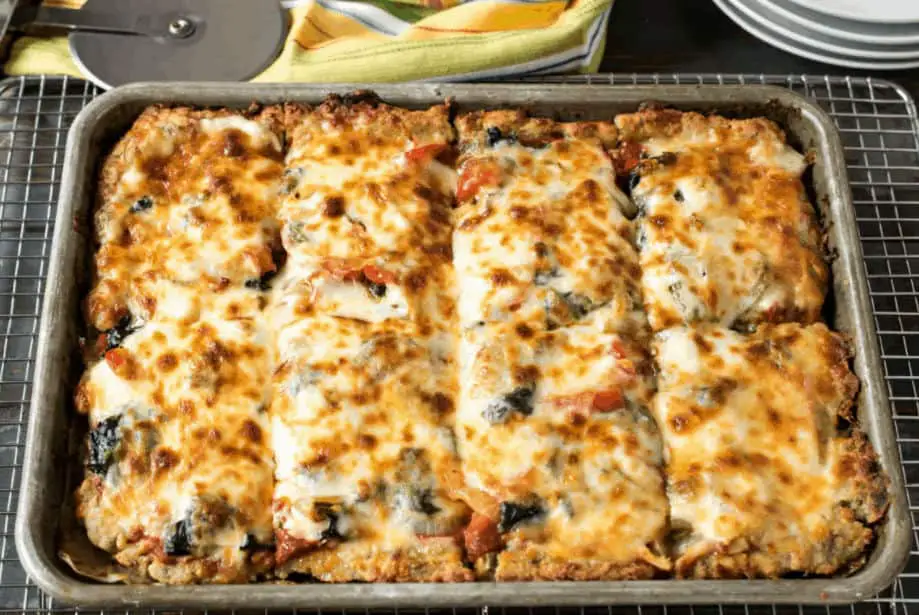 Like the recipe in #20, this post also teaches us how to make a dough-free pizza by using sausage meat as the base. You then pile it high with onion, sweet peppers and cheese, and you have a delicious feast that is also keto-friendly.
No shortage of delicious recipes to try
As you can see, if you want to eat sausage on your pizza, there's no shortage of recipes to sample, from tried and tested favorites to those that are a bit more original and creative.
We've enjoyed collecting these recipes for you, so we hope you've enjoyed reading and watching them too. And above all, we hope we've helped you find the recipes you needed to make delicious sausage pizzas of your own.
27 Best Sausage Pizza Recipes
Ingredients
Simple Homemade Sausage And Mushroom Pizza From Scratch

Not Average Sausage & Pepperoni Pizza

Homemade Thick Crust Sausage Pizza

Recreating A Classic School Sausage Pizza Recipe

Sausage Pizza Recipe From Healthy Cooking AS

How To Make Italian Sausage For Pizza, Patties And Breakfast

Fennel Sausage & Broccoli Pizza

Pepperoni & Sausage Pizza Recipe From Kiwanna's Kitchen

Sausage Cheese Pizza From Bakery And Cooking Homemade

How To Grill Real Grilled Sausage Pizza

Recipe: Easy Sausage Pizza From Official Johnsonville

How To Make Spicy Sausage And Mushroom Pizza
Directions
Select your favorite recipe.
Organize all the required ingredients.
Prep the recipe in 30 minutes or less!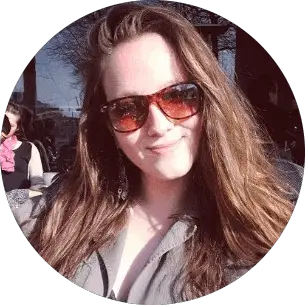 Barbara is an enthusiastic food-exploring person that goes through different culinary experiences. She got inspired by creating a pizza blog post after she tasted one of the best-selling pizzas in Toledo.