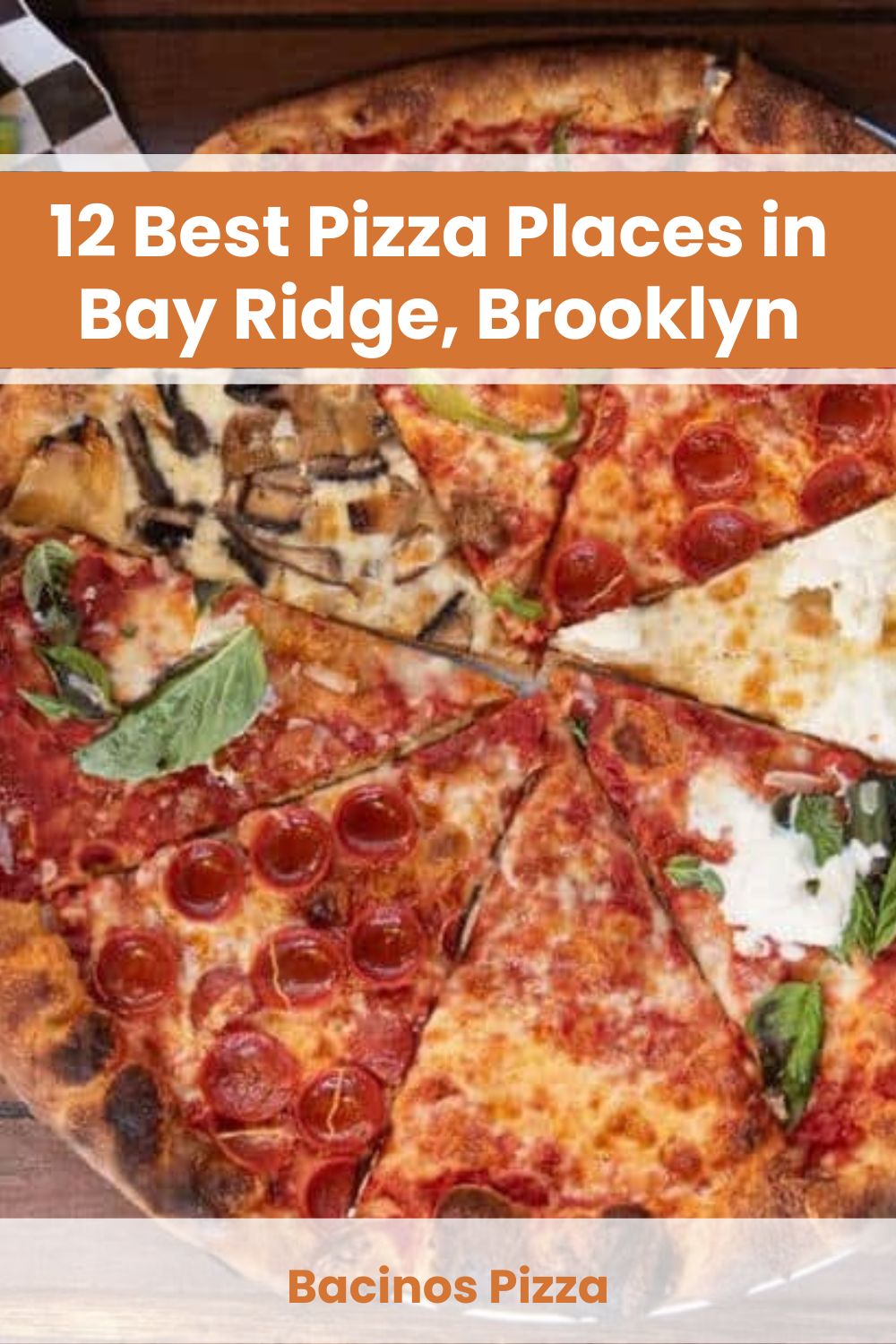 The Bay Ridge area is dotted with quaint pizzerias and big-box pizza restaurants. Whether you are looking for a classic New York slice or Sicilian squares, you will find some great spots that serve up amazing pizza while giving you value for your money. Without further ado, here is a roundup of where to grab the best pizza in Bay Ridge.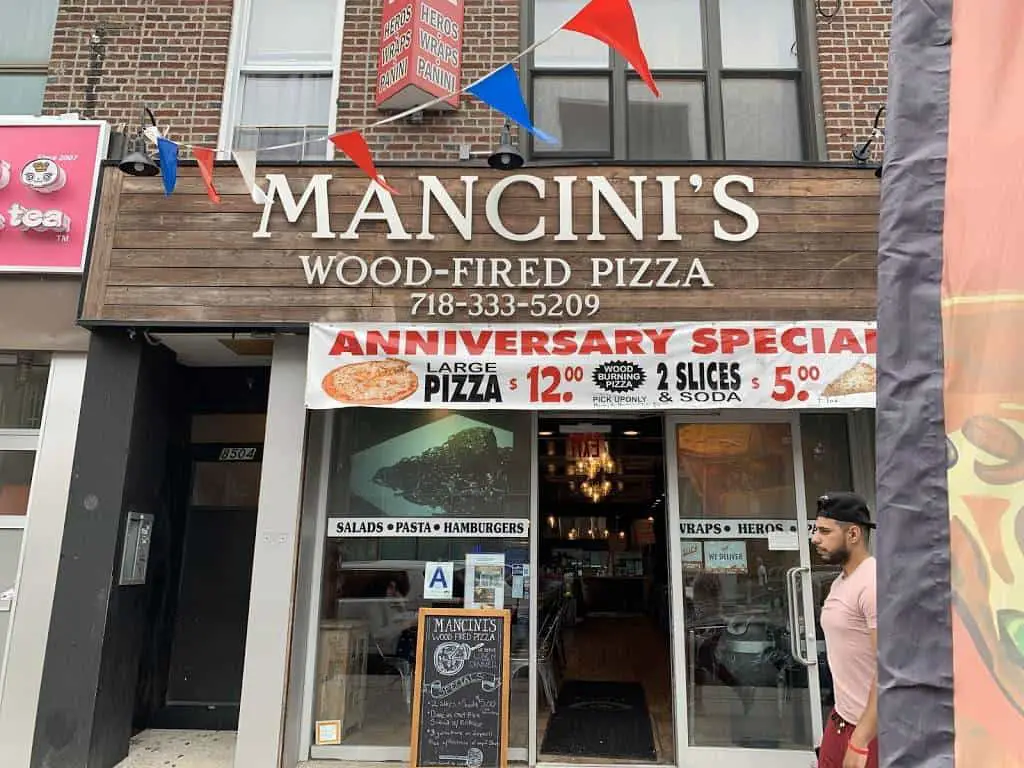 Brooklyn has just a few wood-fired pizzerias, so Mancini's really stands out with its authentic wood-fired Italian-style pizzas. You can tell a lot of thought has gone into creating the crust, which is so flavorful you could eat it on its own without the toppings.
Their Sausage and Roasted Peppers pizza and classic Margherita are enchanting, but there are plenty of other options. Try the Stuffed Meat Pizza with pepperoni, bacon, ham, sausages, or sample the specialty Fra Diavolo with jalapeno, basil, fontina, Parmigiano, Pomodoro sauce, and fresh mozzarella.
Pizza at Mancini's does not come cheap, but the mouthwatering slices are definitely worth every penny if you are up for a treat.
Location: 8504 5th Ave, Brooklyn, NY 11209
Contact: 718-333-5209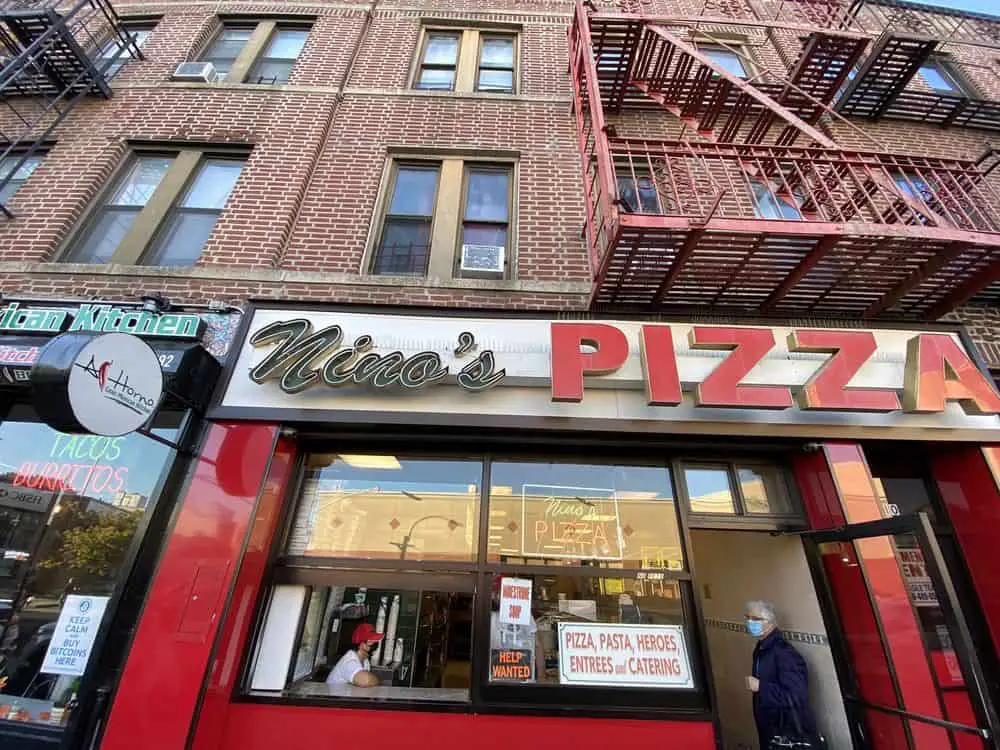 The setting at Nino's is casual and laidback, a neighborhood favorite for Friday night or game day pizza. The folk here are serious about offering specialty pizzas, setting themselves apart from the big-box pizza joints.
Their homemade-style marina sauces are neither too tangy nor sweet, and their crusts pack a punch when it comes to flavor and texture. For a traditional, no-frills pizza, try the Grand Mam or the Chicken Marsala Pizza.
But, if you are feeling adventurous, go ahead and sample the Vodka Sauce and Mozzarella pizza, Salad pizza, or the Sofia Loren with roasted plum tomatoes and fresh garlic.
The pies here come to your table piping hot and fresh, and if you like your slices thin, fluffy, and light, Nino's will give you just that.
Location: 9110 3rd Ave, Brooklyn, NY 11209
Contact: 718-680-0222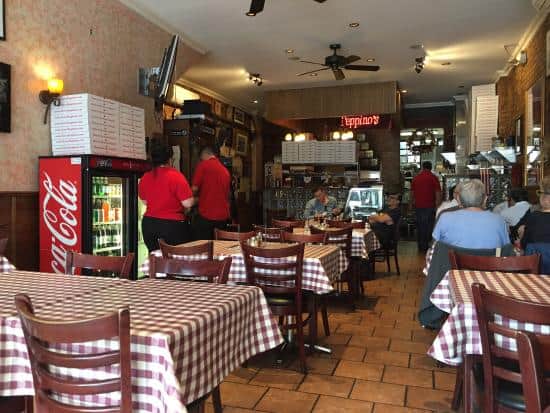 The ambiance at Peppino's is distinctively old-school, and so are their pizzas. The pies are a balanced mix of New York and Sicilian style—cheesy without being overly greasy, thin with just enough chewiness inside.
They also load on the toppings here, ensuring that you are fully satisfied by the time you savor your last slice. It is worth mentioning that the slices are particularly large, even for the regular 11-inch pizza.
A popular choice is the Margherita with spicy sausage; the cheese is particularly fresh, and the tomatoes are adequately moist without bogging down the entire crust.
Alternatively, make your custom pie from any four toppings, including mushrooms, anchovies, onion, green bell pepper, and Kalamata olives, to mention a few.
Location: 7708 3rd Ave, Brooklyn, NY 11209
Contact: 718-238-2527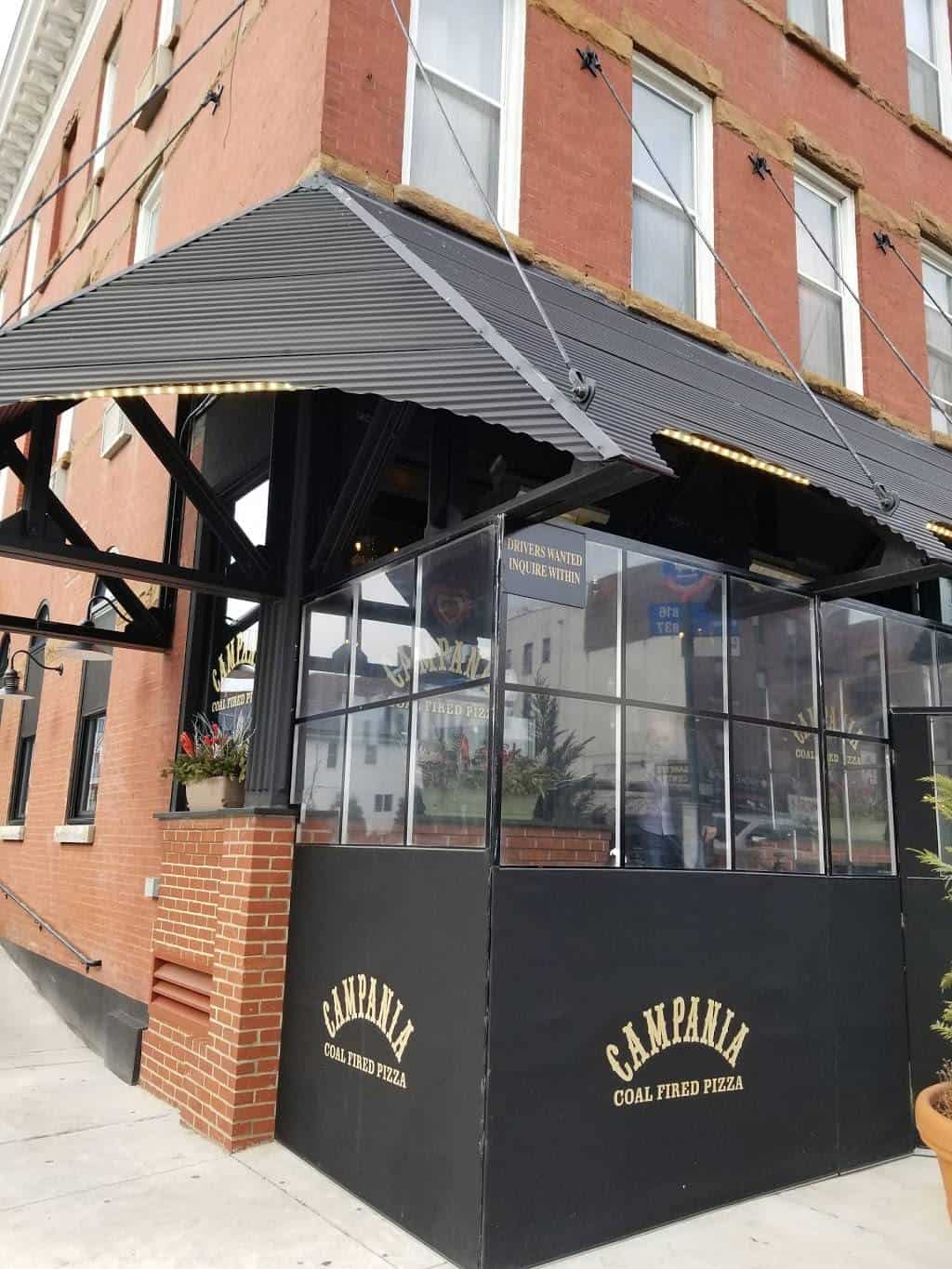 Many pizzerias in the Bay Ridge area give off an old-school vibe. But, Campania has a more sophisticated feel, and the pizza is equally high-quality to match the ambiance.
The coal gives the pies a nice burnt taste, with the crust coming out crunchy and flavorful. Campania pizzas are known for the generous amount of toppings, but these do not overwhelm the crust—the crust toppings ratio is commendable.
There is a wide choice of pizzas here, including gourmet coal-fired options such as Margarita, Calabrese, Picante, and Americana.
Alternatively, you could sample out some of their traditional pizzas made with shredded mozzarella and classic toppings such as meatballs, anchovies, arugula, and garlic.
Location: 9824 4th Ave, Brooklyn, NY 11209
Contact: 347-517-4868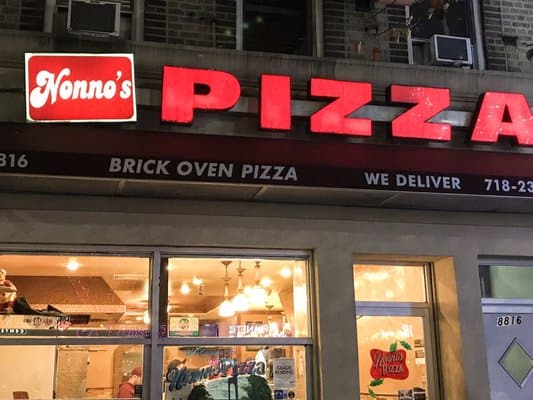 You can tell when a restaurant is keen to set itself apart from the crowd, and Nonno's is one of those. This spot is all about delivering that authentic Italian taste.
They have the usual traditional pizzas, including vegetarian, white pizza, and salad pizza, but you will also get some exotic varieties such Eggplant, Chicken Marsala, and Chicken Francese pies. Besides the fresh cheese and flavorful toppings, the one thing you will notice with Nonno's slices the crust, which is made differently.
Instead of the usual plain crust, you will get elsewhere, the ones at Nonno's are dusted with cornmeal, which adds extra texture, making the pizzas here irresistible.
Location: 8816 3rd Ave, Brooklyn, NY 11209
Contact: 718-238-6200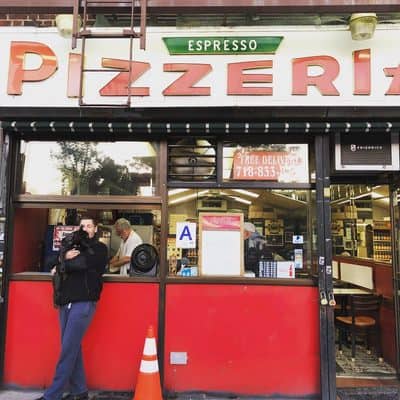 Espresso Pizzeria is a nondescript, no-frills spot with an old-school charm, but it sets the standards for pizza in New York. The Neapolitan slices here are just the right combination of crunchy with a bit of chew.
The crust passes the fold test—the slices easily foldable without breaking or the toppings sliding right out, which is a sign of well-made pizza. The mozzarella is fresh without being overly rich, don't be surprised if you devour a whole pie on your own.
The regular pie with marinara paste, herbs, and cheese is particularly scrumptious. Other equally delicious, must-try options are Their Pepperoni and Margherita pizzas. All in all, if you are looking for simple yet flavorful pizza, Espresso Pizzeria is worth a try.
Location: 9403 5th Ave, Brooklyn, NY 11209
Contact: 718-833-8750
Thin crusts are all well and good, but the pies at Rocco Pizzeria are worth trying if you are after a chewy crust. The crust here is thicker than the usual NY-style, but the dough is well cooked to support the fresh toppings overload.
The Chicken Bacon Honey Mustard pizza is a popular choice. Still, there are many others to choose from, including the traditional Margherita with sprinkles of fresh herbs and, of course, fresh mozzarella.
The lasagna pizza is closely similar to the casserole version with plenty of ricotta and ground beef.
Location: 765 Dekalb Ave, Brooklyn, NY 11216
Contact: 718-218-9200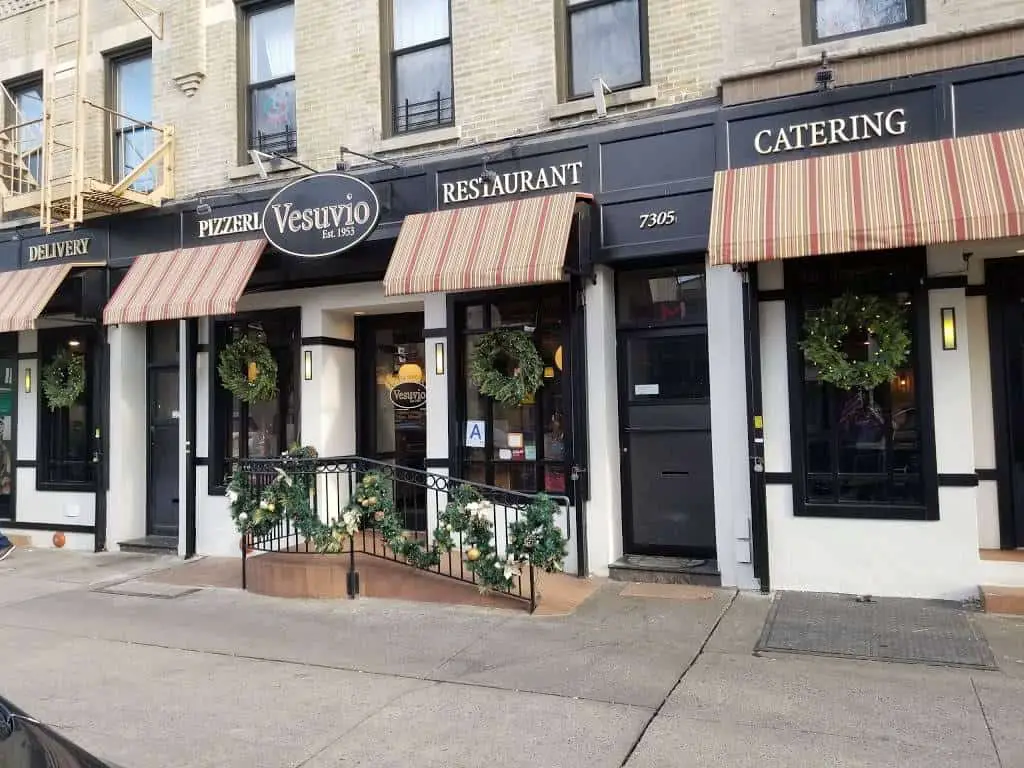 Located in the heart of Bay Ridge, Vesuvio has all the feel of a classy and chic yet relaxed Italian eatery. The restaurant has been around since 1953; with so many years of experience, their pizza game is on top.
They have a wide array of crispy slices from which to choose, including the classic Grand Ma, White pizza made of ricotta and mozzarella, and classic Margherita, to mention a few.
There is also a choice of gourmet pizzas with delectable toppings such as prosciutto, mushrooms, olives, tomato sauce, and fresh mozzarella.
You can order the entire pie or by the slice. Be warned, though—Vesuvio's pizzas are extra-large, and even just a few slices are quite filling.
Location: 7305 3rd Ave, Brooklyn, NY 11209
Contact: 718-745-0222
Original pizza is one of the oldest pizzerias in the Bay Ridge area. Although the setting is no-frills, their pizza is far from basic. The menu here isn't big, but the options come with a flavorful, thin, and crispy crust.
The sauce, which is the hallmark of a good pizza, is just the right amount of tangy, rounding up the spicy toppings and extra-creamy cheese. A personal favorite is the Grandma pizza with an extra dose of Parmesan cheese.
There is also the option to grab square Sicilian-style slices, thick and chewy with an overload of pepperoni and the signature Original Pizza sauce.
Aside from the Grandma slices, you can try the Supreme Pizza with fresh mozzarella and basil or the Vegetable Pizza with arugula, mushrooms, shavings, or ricotta and mozzarella.
Location: 2351 Ralph Ave, Brooklyn, NY 11234
Contact: 718-444-5007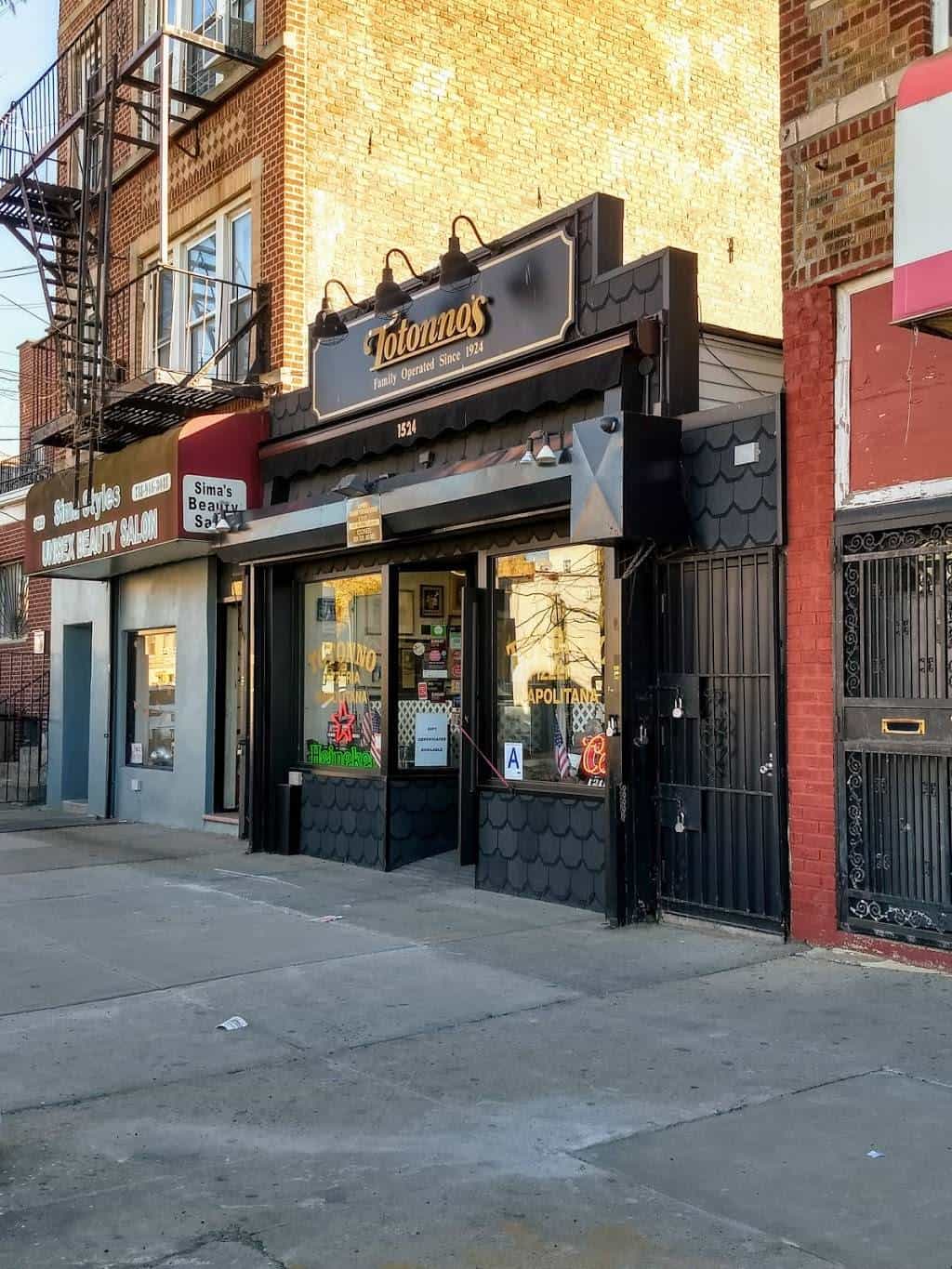 Tottono's has two great things going: a rich history and impossibly mouthwatering pizza. This little joint has been serving authentic Italian pizza in New York for close to 100 years, so you are sure they have perfected the art.
The pizzas are made on an old-school coal oven, so the crust comes out thin, perfectly crispy, with just the right tinge of char. A popular choice is the Bianca white pizza with fresh garlic, olive oil, grated cheese, and mozzarella.
The sauce on the 'red pizzas' has a nice balance of sweet and tangy, similar to traditional Italian 'grandma' sauces.
The ingredients, including the basil herbs and olive oil sprinkled on top of the melty cheese, are said to be imported from Italy, so you are sure you are paying for real Italian-style pizza.
Location: 1524 Neptune Ave, Brooklyn, NY 11224
Contact: 718-372-8606
Based right out of Bensonhurst, this full-service pizzeria has a lot to offer, including fried calamari and some of the best heros you will ever taste.
But, their pizza steals the show, hands down. The Mozarella Pie is a big hit; with olive oil drizzled on top of fresh cheese, you can't resist such deliciousness.
There are also Sicilian squares with a perfectly done thick and chewy crust and a generous amount of toppings. The fragrant dried herbs sprinkled on top of each pizza are Bad Boys' signature style that few can afford to imitate.
Try some of their delicious toppings, including sausage, spinach, garlic, broccoli, pepperoni, anchovies, and of course, fresh cheese.
Location: 2358 80th St, Brooklyn, NY 11214
Contact: 718-266-4848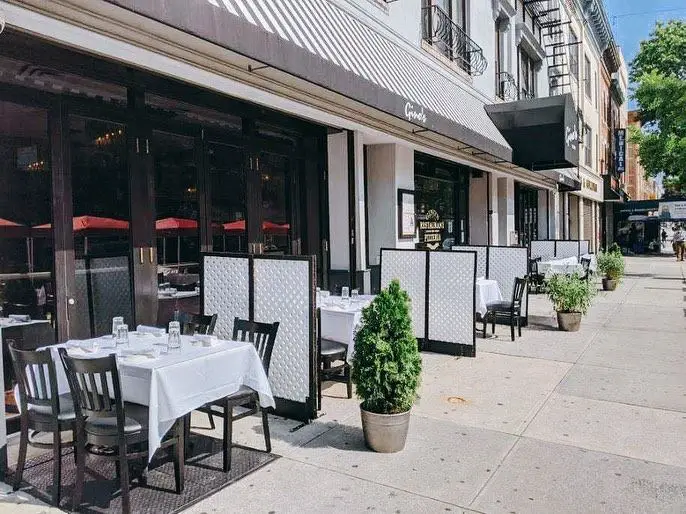 Small, chic, and intimate, Gino's is the perfect spot for a business lunch or a relaxed, romantic dinner. Pizza isn't their specialty, but their small pizzeria knows what it takes to deliver an amazing Italian pizza.
Choose the Grandma, Sicilian, or Cheese pie or make your own pizza. There is a solid variety of mouthwatering toppings from which to choose, such as meatballs, sausage, mushrooms, onions, and anchovies.
For a vegetarian pie, toppings include eggplant, black olives, broccoli, and of course, you can request extra cheese on your pizza at a small price.
The pizzas at Gino's are regular-sized, but each slice is packed with so much flavor that a little goes a long way.
Location: 7414 5th Ave, Brooklyn, NY 11209
Contact: 413-789-4466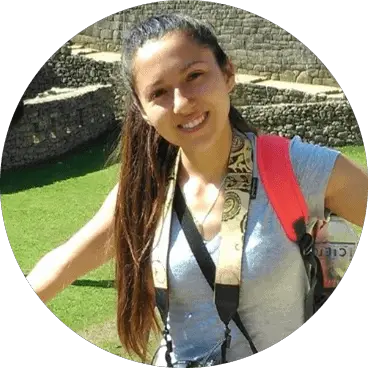 Kathryn's love for pizza started when she was still young. When she was young, she's been a picky eater–that's what her Mom used to say. The only food that she enjoyed and loved was pizza–until now! Her love for pizza turned into a passion!