Are you looking for a crème de la crème pizzeria in Costa Mesa that will serve you the very best? This post is for you.
We are as obsessed with good pizza as you are, hence, we have researched and highlighted 15 places that serve the best pizza in Costa Mesa.
From classic thin-crusts to puffy deep-dish pies, this list has something for everyone, with some places even letting you build your pizza from scratch!
2336 Harbor Blvd Costa Mesa, CA 92626
Tel: (714) 979-8669
We start our list with our all-time favorite, Ciao! Deli & Pizzeria. If you are a weight watcher looking to meet your fitness goals without giving up on your favorite pizza, this is the place to be.
There is a wide variety of gluten-free pies and cauliflower crust pizzas that are not only pocket-friendly but also utterly delicious.
And for those of us who don't follow the weight watching craze, there are many options available, too, including the House Combination Pie, Hawaiian Pie, Meat Lovers Pie, Quattro Stagioni Pie, Tuscan Chicken Pie, and so much more.
Visit the place any time between 11:00 am and 9:00 pm for carryout or order online and have your pizza delivered to you.
1420 Baker St Ste B Costa Mesa, CA 92626
Tel: (714) 708-2143
Rance's Chicago pizza is one of the most famous pizzerias in Costa Mesa and offers plenty of mouthwatering pizza options to choose from. Try their pan caramelized crust, deep-dish pizza, or the tavern style or choose your own ingredients and have them build you something unique from scratch.
Prices are quite pocket-friendly, and you can order by the slice if you can't swing the cost of the whole pie.
Miss homemade pizza but don't have time to prep the dough? No problem. Buy uncooked pizza and bake right in your kitchen.
The restaurant opens at11:00 am and closes at 7:30 pm. Have your order delivered to you or head to the eatery for takeout, curbside pickup, or indoor dining.
2145 Placentia Ave Costa Mesa, CA 92627
Tel: (949) 873-5853
The spicy salame pizza sold at 2145 will absolutely keep you coming back. Blotted with ricotta cheese and a generous layer of salami, pickled Fresno chili, and green olives, this pie is not only delicious; it keeps you full for hours.
Try the one with egg, pancetta, and smoked mozzarella too; it is also very good. And if you want something vegetarian, get their Margherita, Blue Cheese Honey, or the Spicy Marinara. If you are vegan, get the Spicy Marinara.
2145 Eats is open for business between noon and 10:00 pm and lets you sit down and dine inside, or outside in their cozy outdoor seating, or take out your meal and eat somewhere else.
1673 Irvine Ave Ste B Costa Mesa, CA 92627
Tel: (949) 258-7889
If you love pepperoni pizza, you will love the AI's New York Café, as their pepperoni pie comes with a nicely foldable crust. The slick, glossy sheen of pepperoni and the magnificent crunchiness of the outer edges of the crust is what make this pizza famous. Forget Dominos, seriously!
But don't worry if you are not a fan of pepperoni. There are many more flavors that are just as good like the NYC Special, Greek Special, and their new Chicken Parmesan. Try their calzones too; they are heavenly.
The pizzeria opens at 11:00 am and closes at10:00 pm. You can request delivery or go to the restaurant and pick your order.
2400 Newport Blvd Costa Mesa, CA 92627
Tel: (949) 642-3810
You can't really tell exactly what style is served here. It's not quite the standard New York and certainly not quite sourdough. However, the pizzeria combines the ingredients of the two styles to give you the best of both worlds.
Everything from the Cheese Pizza to Margherita Pizza is unbelievably delicious. And their pepperoni is wickedly spicy.
Come here any time from 11:30 am to 9:00 pm and enjoy your pizza in their elegant indoor and outdoor seating. Or buy your pie online and have it delivered to your door.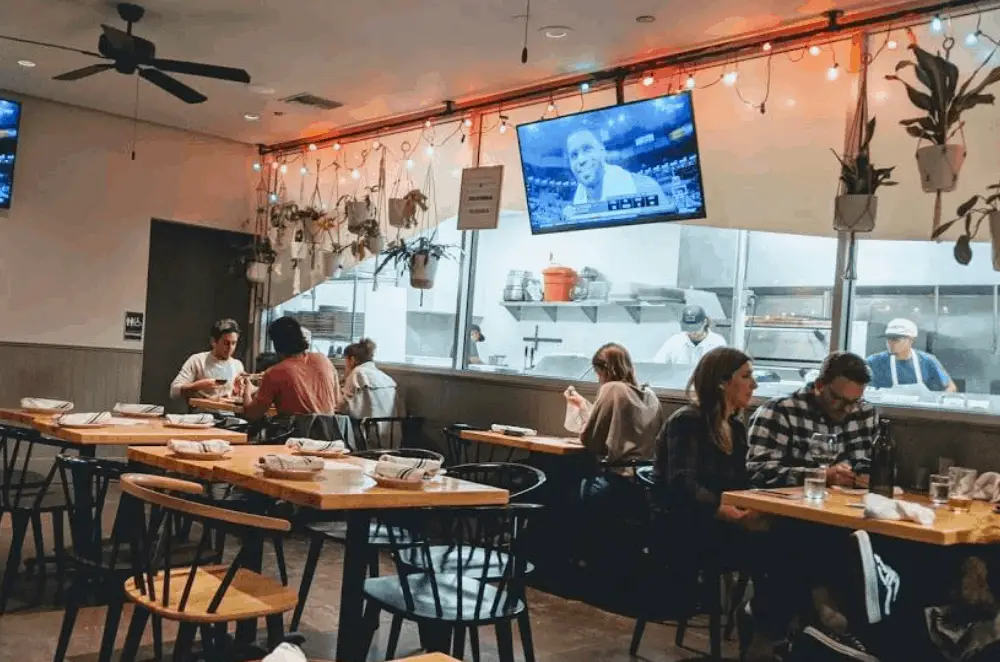 2937 Bristol St A102 Costa Mesa, CA 92626
Tel: (714) 617-4888
Folks combines the best elements of the sourdough and Neapolitan styles to give their customers incredibly savory pies. Try the one with their signature fennel sausage, pecorino, mozzarella, and a sprinkle of salsa Verde. Yum!
Their mushroom pizza is utterly scrumptious too, and you can even ask them to add extra mushroom or roasted garlic.
There is ample space both inside the restaurant and at the patio where you can sit and eat, but you could also just pick up your order and go. The eatery is open from 4:00 pm to 8:30 pm and up to 9:00 pm on Fridays and Saturdays.
1902 Harbor Blvd Costa Mesa, CA 92627
Tel: (949) 200-9107
Looking for the best Naples-style pizza in town? The one they serve here will change your life. It comes with fresh ingredients and an irresistible taste that moves you across the Atlantic.
Not forgetting their classic woodfired Margherita. This one is layered with nduja, a soft, spreadable Italian sausage that resembles the Mexican chorizo.
Did we mention they offer a discount on drinks too? That's right! They call it the Wine Wednesday, with discounts going to as low as fifty percent on select wines. Place your order for delivery, takeout, or indoor dining between 4:00 pm and 9:30 pm.
353 E 17th St Costa Mesa, CA 92627
Tel: (949) 313-6333
Rarely will you find us recommending pizzas that come dressed with a salad, but Pitfire's burrata pizza is pure delight. They let the burrata melt into thick, gooey cream, then top it with pesto, arugula, and toasted hazelnuts. Super delicious!
You will also love the fact that they offer take and bake pizzas, including fresh balls of dough that you can store in the freezer for next time. They even have pizza making kits for kids.
Everything is available for delivery, pickup, and carryout. Order any time between 11:00 am and 11:00 pm.
901 South Coast Dr Ste C120 Costa Mesa, CA 92626
Tel: (657) 266-0027
If you thought your favorite newspaper cannot be transformed into a pizza, think again because The Pizza Press has the most delicious "news pizza" in town. We're talking about signature varieties like The Press Cheese, The Herald, The Times, and our all-time favorite, The Tribune.
You could try their gluten-free crust too if you are into weight watching. It's delicious. Get The Jr. Editor for the kids, which comes with a cookie and a fountain drink. They will love it.
The restaurant opens at 11:30 am and closes at 9:00 pm, offering takeout, indoor dining, outdoor dining, and delivery services.
1661 Superior Ave Ste D Costa Mesa, CA 92627
(949) 270-6652
Another spot you don't want to leave out is the Trenta Pizza and Cucina. A pizza from this place will give you an amazing Italian experience through the various original recipes and ingredients they use on their pies.
The menu is packed with Sicilian style pizzas that have been made the same from generation to generation. Plus they have different meals for different times of the day.
Pass by dinner time and grab their thirty-inch Trenta Trio for fifty-two bucks or get a Napoli for only sixteen bucks. And don't leave before you try their elegant Italian wine.
Opening and closing times vary based on the time of the day, with brunch and lunchtime hours running from 11:30 am to 2:30 pm and dinner hours running from 5:00 pm to 9:00 pm. Place your order for delivery, takeout, or dining in.
1500 Adams Ave Ste 108 Costa Mesa, CA 92626
Tel: (714) 294-0421
We still got another Italian pizza joint for you that will keep your taste buds dancing with their piping-hot, sensationally tasty pies – Doria's Haus of Pizza.
One of the reasons we love this pizzeria is that unlike many pizza shops in Costa Mesa, this one makes fresh dough for their pies every day.
Their options do not only include whole-wheat pizzas; they also have gluten-free varieties such as cauliflower pizza. You'll love their Haus Special too, which comes topped with mushroom, onion, sausage, olive, and pepperoni. Just what you need after a busy day at work.
Doria's Haus is open from 11:00 am to 10:00 pm. Get your order as delivery or takeout or just sit down and dine in.
1145 Baker St Ste C Costa Mesa, CA 92626
Tel: (714) 549-0685
You seriously got to Eat At Pizza D'oro, not just because they have it written at the entrance but also because they serve some of the best Italian pizza in the city. The dough is made daily and baked directly on a hot marble hearth when you place your order.
Each pie comes with a rich layer of house-made sauce and shredded mozzarella. You can buy either a whole pizza or by the slice and have each slice from the many styles and flavors available.
Order for delivery any time between 10:30 am and 10:00 pm and turn your dinner into an Italian feast or head to the restaurant and dine in.
2263 Fairview Rd Ste L Costa Mesa, CA 92627
Tel: (949) 574-9900
Valentino's is not as huge as some of the pizza joints we have listed here but their pizzas will certainly give you something to talk about for days. Go for Pastrami. It combines pastrami, pickles, onions, and mustard to produce an incredibly flavorful pie that you will not find anywhere else.
Mexican Chorizo and Mexican Carnitas are super delicious too. They both have beans and cilantro and cost less than nine bucks. And a slice will go for only a dollar and ninety-nine cents. It is clearly one of the most reasonably priced pizzerias in Costa Mesa.
The opening time is 10:00 am and the place doesn't close until 9:00 pm. Go to the restaurant and place your order or do it online and have the pizza delivered to you.
2300 Harbor Blvd Ste K1 Costa Mesa, CA 92626
Tel: (949) 722-7566
Open from 11:00 am to 9:30 pm, Nick's Pizza has really impressed the masses with its carefully selected recipes. You can order your pizza with or without cheese and add your favorite toppings. Once the pie is ready, carry it out or just pull a chair and eat at the restaurant.
Pizzas topped with ricotta, roasted garlic, gorgonzola, alfredo sauce, and mozzarella are what everyone is talking about. They are super delectable and cost you only a few bucks.
Got a house party next weekend? Nick's Pizza gives a discount on wine every Monday. You can buy all the wine you need for the weekend and you will get it at only half the price.
1901 Placentia Ave Costa Mesa, CA 92627
Tel: (949) 646-6600
With more and more pizzerias coming up in Costa Mesa, Pizza Hut is slowly disappearing from the mouths of many locals. But, let's face it; this joint still delivers good margarita pizza.
You may not be a cheese lover, but the perfect blend of Romano and Parmesan cheese combined with the flavorful Alfredo sauce is an absolute delight. Grab a slice and watch the cheese stretch with every bite and buy a few whole pizzas to take home.
Given that this is one of the restaurants that close late at night, Pizza Hut is your best bet if you often stay up until past midnight. You can place your order as late as 1:00 am and have it delivered to you.
Have you tried any of these pizza joints? Share your experience with us in the comments.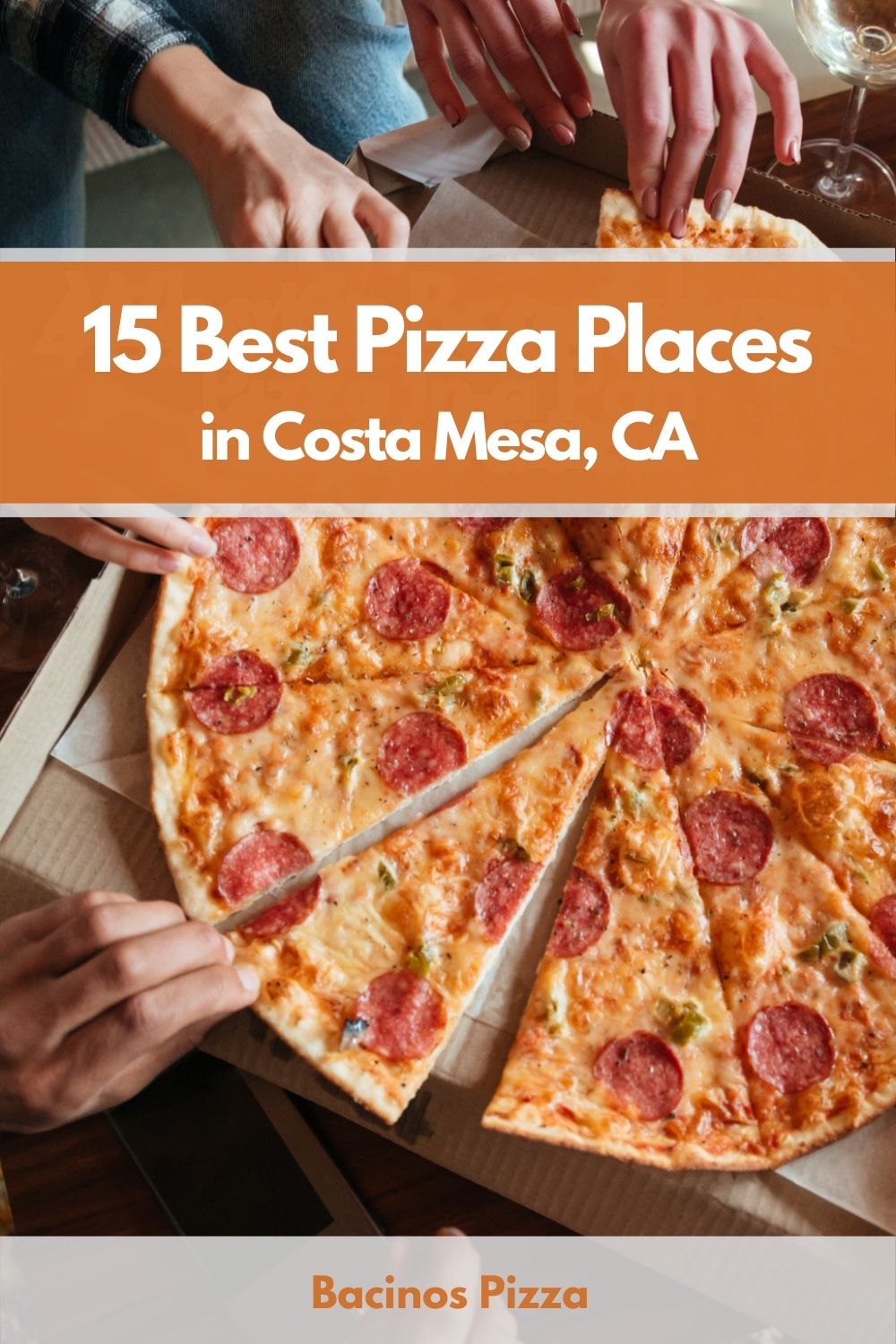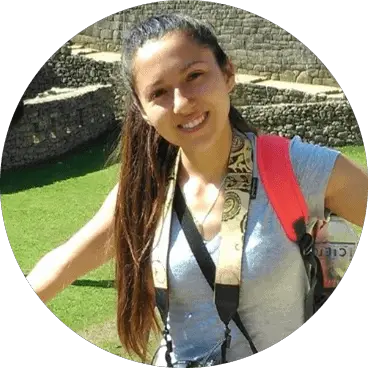 Kathryn's love for pizza started when she was still young. When she was young, she's been a picky eater–that's what her Mom used to say. The only food that she enjoyed and loved was pizza–until now! Her love for pizza turned into a passion!