When looking for the best pizzerias, there are several factors to take into consideration.
For instance, does it offer a dine-in? How fast are their deliveries? How's the pizza? What's the pricing? Is it really worth it?
These are some irreducible minimums that must be incorporated in any list of the best pizza in Fresno, CA. I tried many pizzas from leading restaurants and dedicated pizzerias before settling on the best fifteen (15) that made the cut.
Address: 413 W Shields Ave, Fresno, CA 93705–4108
Phone: +1 559–224–3344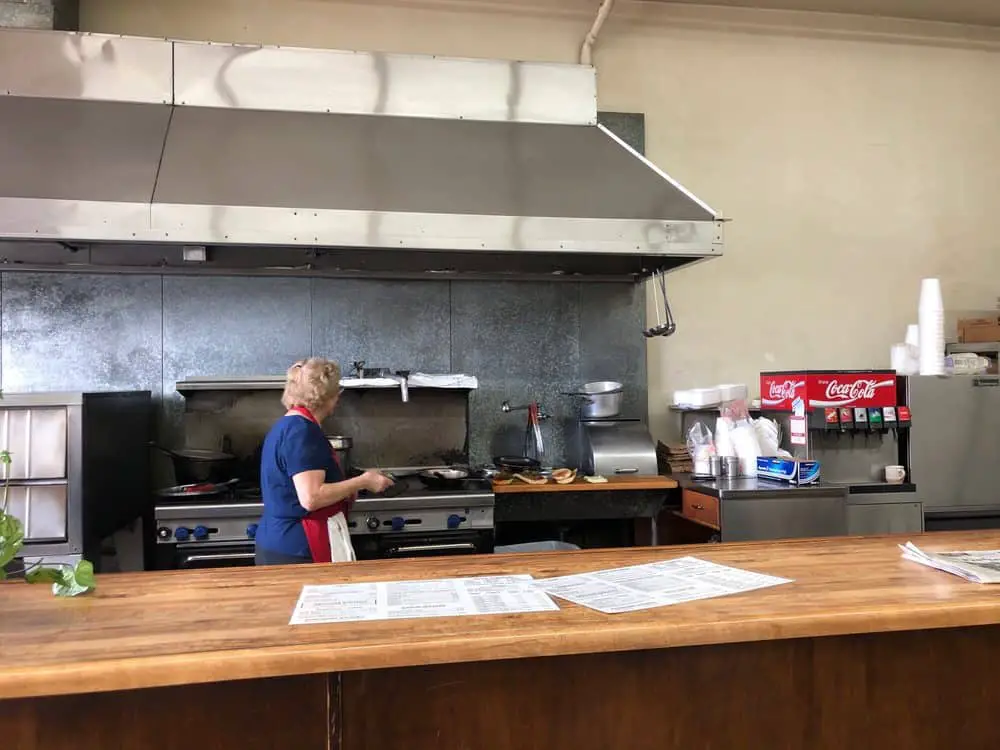 At the top of the list is Tony's Pizzeria, arguably the best sauce in Fresno. Not only that, the pizzeria is family-managed. This guarantees the pizzas are made from fresh ingredients.
The pizzeria has been in business for more than 50 years. And its setup has remained the same over the years. The owner, a 92-year-old Italian grandma, has managed to retain original family recipes.
Other than pizza, Tony's Pizzeria also serves other Italian meals and cuisines. This comes in handy if you're looking to spend a Sunday afternoon eat out with your family.
Although the place has limited seating and only accepts cash (talk of being old school!!), the pizzeria gets a 5-star rating.
Address: 2767 W Shaw Ave #117, Fresno, CA 93711
Phone: (559) 374–5555
If you're looking for a classic pizza spot, Fatte's Pizza is where you should go. There's no need of throwing your money away on countrywide chains when you have a place like Fatte's.
Their pizza is not only chewy and delicious, but it's loaded with a generous amount of toppings. I love how friendly the folks at the counter are. They go above and beyond in making sure you're comfortable.
I also appreciate how fast their deliveries are. The drivers usually deliver the pizza while still hot, and it's always minutes earlier than expected. Other than dine-in and deliveries, Fatte's Pizza offers carry-out.
Address: 3173 West Shaw Avenue, Suite 103, Fresno, CA 93711
Phone: (559) 365–7000
This is one of the best pizzas in Fresno. It was even voted top 100 places to eat in America. You're in luck if you're vegan or vegetarian because they offer some amazing options.
The service is great too. They are very helpful to anyone who hasn't tried their specialty pizzas. The server explains every option they've got and suggests the tastiest.
They actually have an in-house curry sauce that makes their pizza a little different and unique in a good way. It would be best if you tried the curry.
I also love how Curry Pizza Company puts lots of toppings on their pizza. And it tastes fresh as the crust is well-cooked. Being a family-owned pizzeria, they do their best to make their customers happy.
They seem creative with their cooking, which is noticeable in the pizza. They've managed to bake an Italian pizza with Indian tadka.
Address: 3050 W Shaw AveFresno, CA 93711
Phone: 559–277–3737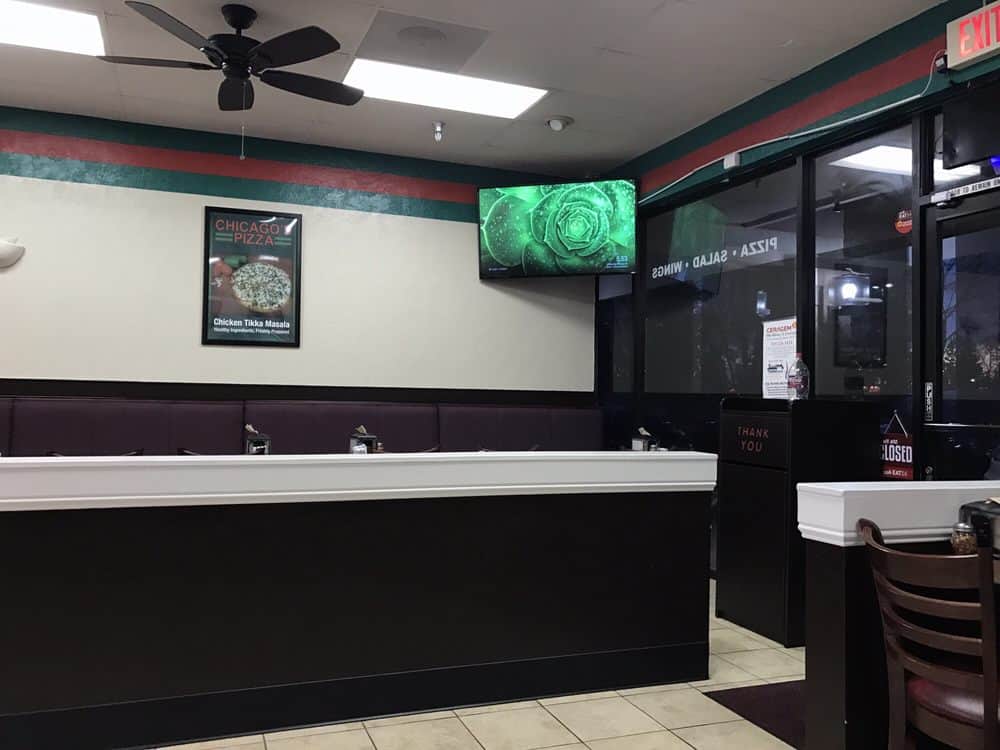 If you're from Chicago and looking for something close to what you're used to backing home, you better try the Chicago's Pizzeria in Fresno.
The place has an amazing atmosphere, and the servers are super attentive. They'll bring you exactly what you've ordered.
The pizza is amazing too. It's crispy and yummy. You'll love its unique flavors, some of which are Indian ingredients. Don't be alarmed, though; the pizza isn't too spicy!
The pizza tastes really fresh and comes with lots of toppings on it. The pizza is made with fresh ingredients and freshly cut vegetables.
Address: 7835 N Palm Ave #106 Fresno, CA 93711
Phone: 559–435–6775
Established in 1977, Popolo's Pizzeria is family-owned and serves fresh pizza. The pizza is made with fresh dough every day. And it's loaded with amazingly tasty toppings.
You'll appreciate the fact that they offer a "Happy Hour" special. Usually, this comes with five toppings and a pint of beer of your choice. You get all this for just $10.99!
Other than call orders, Popolo's Pizza also offers dine-in services. You can chill with your family or with buddies as you watch weekend football. The staff is friendly and very attentive. Their deliveries are fast too.
Address: 4305 E Tulare Ave, Fresno
Phone: (559) 374–6412

This is truly a hipster pizzeria made for hipsters. First off, it doesn't have an official website, but they've got a loyal following on Facebook and other social media platforms.
Javence Pizzeria in Fresno is popular for its Asada pizza, which is the bomb! It has a crispy and very flavorful crust. They also offer a stuffed veggie chicken pizza made with fresh veggies and naturally-raised chicken.
If you're looking to mingle with fellow hipsters, Javence Pizzeria is a great spot. Its atmosphere is cool and has a nice décor. It also works great for a family eat out.
At Javence, pizza deliveries are incredibly swift, which is a huge plus. Their drivers are a reflection of the pizzeria's style and character. Oh, yes… the pizza is affordable too. Javence Pizzeria is, without a doubt, a hidden gem.
Address: 1585 N Palm Ave Fresno, CA 93728
Phone: 559–237–3800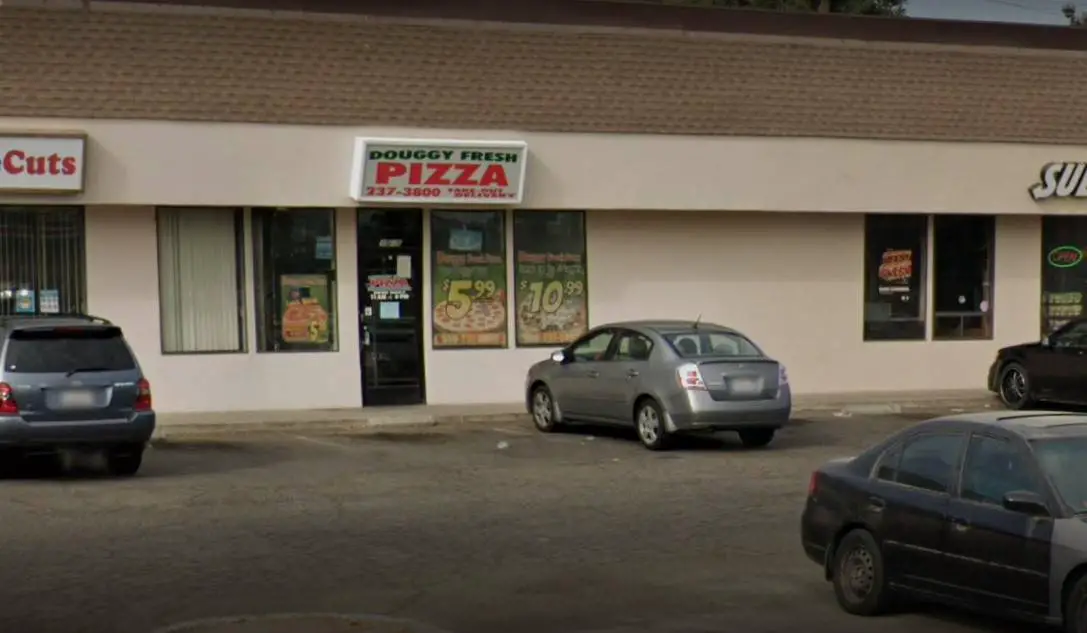 If you're in search of a pizza place that's both affordable and has great topping selections, the Doggy Fresh Pizza is your go-to spot.
Their pizza is fluffy and has a nice bite. It's dressed with ranch and doesn't feel greasy. Douggy's is a great place for a quick take-out dinner.
The spot is actually popular for its special family take-out. This special includes one large pepperoni pizza, breadsticks, a side of hot wings, and a 2-litre soda — all for only $31.99!
Whenever you come from work and feel exhausted cooking dinner, just call Douggy Fresh Pizza and make an order. They'll be done within 15 minutes. Also, the pizzeria is family-run, meaning the crew is always amicable.
Address: 4010 N Cedar Avenue Fresno, CA 93726
Phone: (559) 230–0496
Known for its chain pizzerias, the Victory Grill offers pizzas baked in brick ovens. The dough is handmade by knitting the flour with water and then leaving it to ferment.
Me-n-Ed's uses fresh tomatoes, which are blended with secret spices. The pizza is finally cooked on a slow flame for perfection. Such a determination is reflected in the pizza, whose crust is crispy and the dough is fluffy, giving the pizza a nice bite.
The Me n Ed's pizzeria has a selection of pizza toppings to choose from. I recommend trying their garlic chicken pizza. Make sure to combine it with their in-house sauce for a fantastic dining experience.
You'll also love their servers, who are very polite and patient. They are very attentive and will bring you exactly what you ordered. If they are late, the servers at Me-n-Ed's are very apologetic and continue giving you updates of when the pizza will be ready. They'll even offer a complimentary soda as you wait!
Address: 7797 N First St, Fresno, CA 93720
Phone: (559) 449–3281
If you love Indian cuisine, consider ordering from Bombay Pizza. Even though their name is Indian-inspired, they also offer your usual pepperoni and cheese pizza.
It's only that cooks at the Bombay Pizzeria in Fresno are bold and very distinct with their creativity. They use only fresh ingredients.
The Bombay Pizza is popular for its chicken tikka pizza, which is very fabulous. I recommend trying it with pineapple and their hot wings. You won't regret it.
Their vegetable calzone is also great. It's not only tasty; the dough is heavy and perfectly cooked.
Their deliveries are fast, and drivers arrive ahead of schedule. Bombay Pizza in Fresno is such a great place if you're craving Indian-styled pizza.
Address: 844 E Olive Ave Fresno, CA 93727
Phone: (559) 441–0067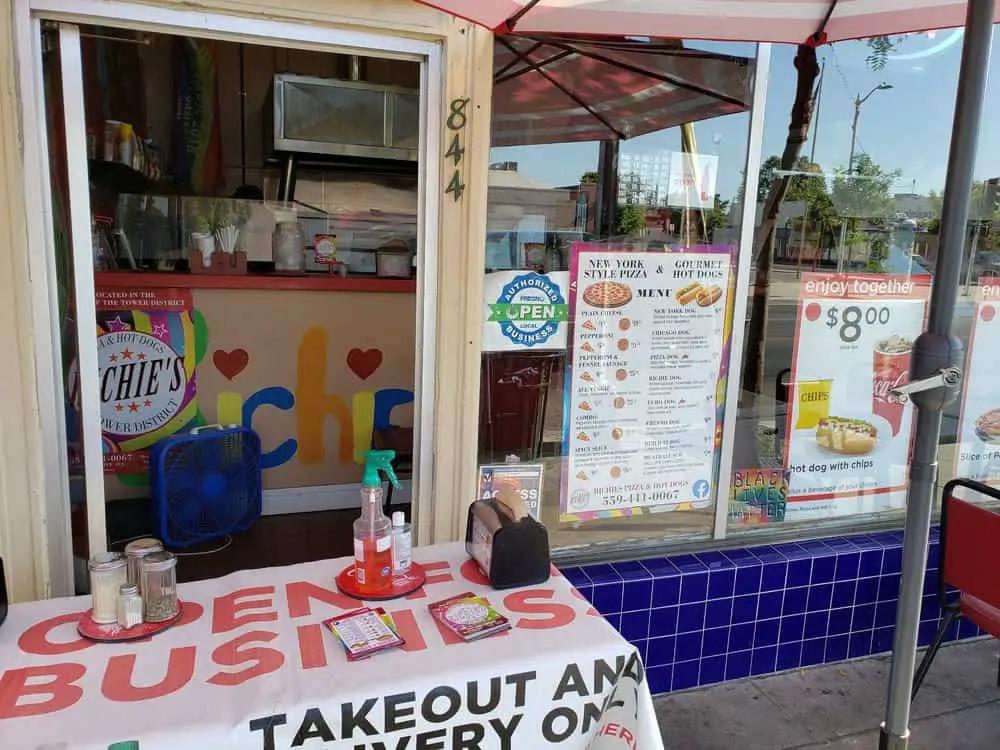 For New Yorkers living in Fresno, the best pizza place is Richie's Pizza and Hot Dogs. The pizza is very close to what New Yorkers are used to. The ingredients used are fresh, and the cooks are originally from New York, hence the authenticity.
The pizza slices are gigantic and foldable, too – just like in New York! When it comes to taste, Richie's Pizza in Fresno has one of the most memorable pizzas. The flavor is great, and the dough evenly cooked.
If you're a vegetarian, Richie's Pizzeria takes good care of you. They use completely different kitchens for cooking vegan pizzas. This comes in handy for those diagnosed with celiac disease.
This kind of dedication is attributed to Richie's Pizza and Hot Dogs being a family-run pizzeria. They always go the whole nine yards to make sure you've got the best services.
How fast are they, you ask? Well, if you make an order, the cooks are pretty fast, and you don't have to wait for more than 10 minutes. As for deliveries, the pizza reaches you while still very hot. And yeah, the pizza is affordable too.
Richie's Pizza is perfect for an evening eat out, especially if you are a nightlife kind of person. They have an amazing view of the street where you can see lots of other nightclubs. Still, it's a family-friendly pizzeria during the day. The servers are polite and particularly patient with noisy kids.
Address: 4775 E Olive Ave, Fresno, CA 93702
Phone: (559) 255–3992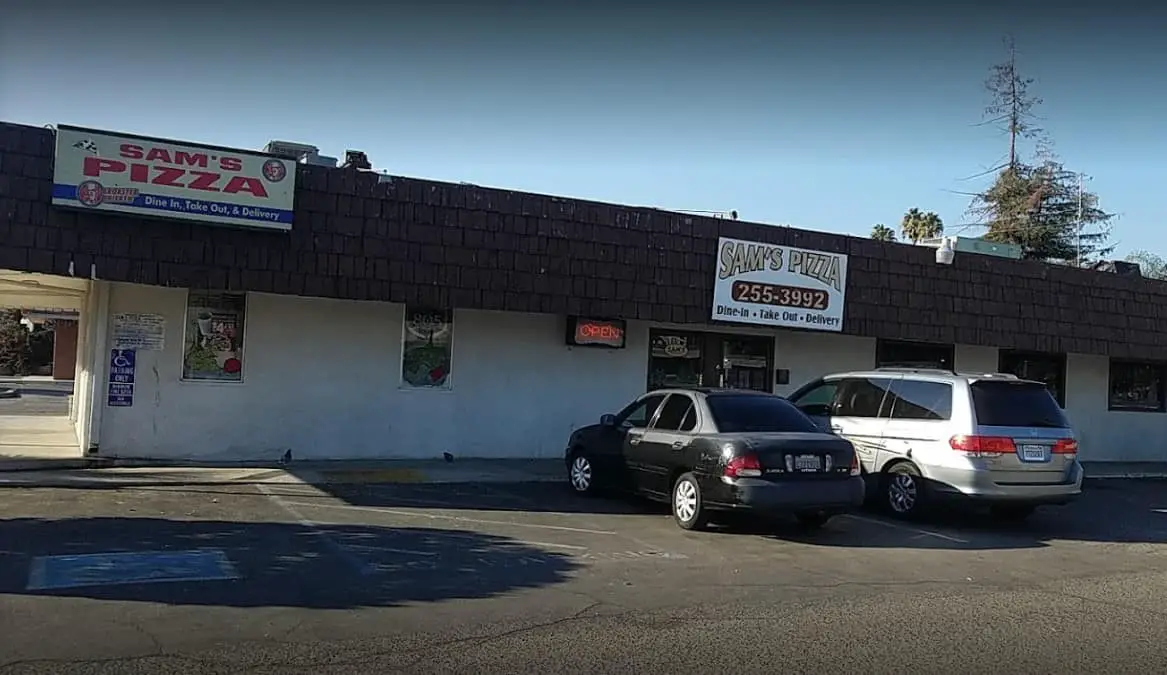 If you're looking for a pizzeria with great deals in Fresno, go with Sam's Pizza. The spot is not only popular for its amazing pizza, but it's also great for its hospitability. The staff is never snobby and always willing to take your order.
Sam's Pizza has fast services too. But I'm impressed the most by how generous they are with their toppings. The pizza is also great, for it is baked in a brick oven.
Sam's Pizzeria in Fresno is always clean, and customer service is off the charts. More than occasionally, the owner comes over to check if you're okay. He's so cool and polite.
Apparently, the place was previously a Me & Ed' joint, and it's amazing how Sam is keeping it alive. This is evidenced by their very fast pick-up services. Sam's Pizza is also a nice place for a family to eat out. You have to give it a try.
Address: 8887 N Chestnut Ave, Fresno, CA 93720
Phone: (559) 298–1122
We all know that a great pizza usually starts with great dough, followed by a tasty sauce. This is exactly what Premo Pizza in Fresno offers.
The pizza at this spot is full of rich flavors. The crust is crispy and never feels soggy at all. Their in-house sauce fits with every taste bud.
Since it's cooked in a brick oven, Premo Pizza is not greasy, and the toppings have Italian seasoning. No doubt, you'll love their pizza.
You can also try other cuisines, such as the Breadsticks, which are really great. Premo Pizza doesn't offer online orders (not yet), but they're working on it. The good thing is they offer deliveries via Grubhub.
Address: 2341 N West Ave, Fresno, CA 93705
Phone: (559) 266–9555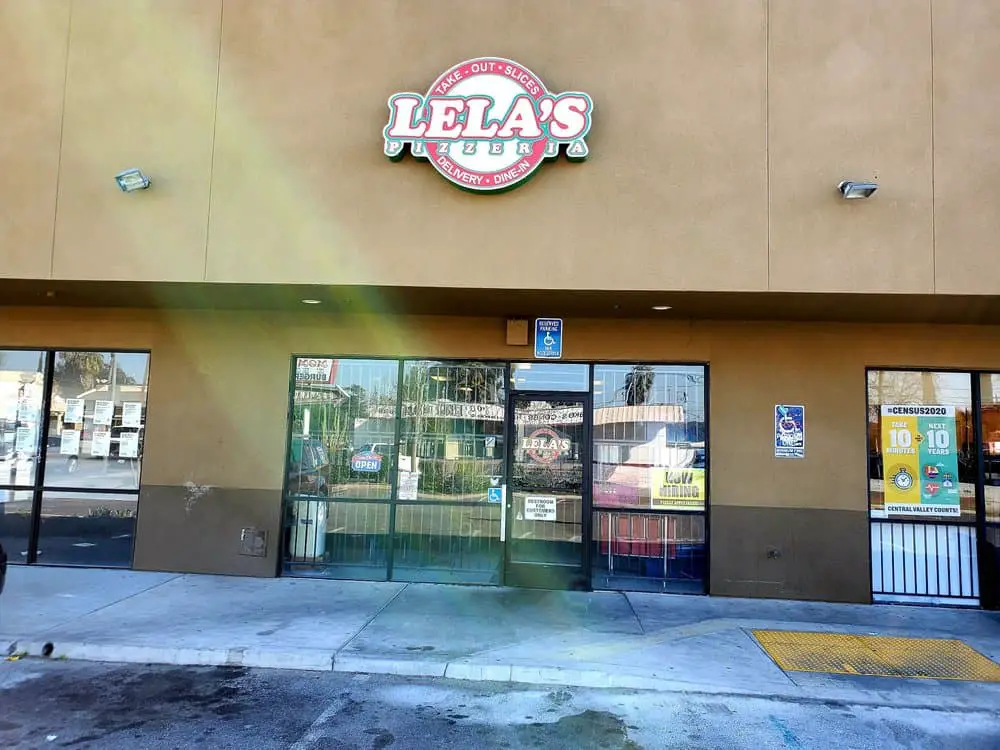 If you're looking for a small, intimate pizza joint, you'll never go wrong with Lela's Pizzeria. Their staff is nice and very attentive to your requests.
They are always ready to help you out with anything you need. And if you've got noisy kids, the servers are very patient and know how to deal with them.
Lela's Pizza in Fresno has a delicious pizza whose crust is thin and perfectly crispy. The pizza comes with red sauce that's equally delicious.
The ratio of toppings to cheese to sauce was good. The pizza is well balanced. Nonetheless, if you love supporting local pizzerias instead of national or state pizza chains, Lela's Pizza is a great spot.
Address: 3228 N West Ave, Fresno, CA 93705
Phone: (559) 229–2635
As a family-owned pizzeria, Mike's Pizza Lounge in Fresno is a great spot if you'd like to take your gal or guy for a Sunday afternoon eat out.
The place has been in business since 1962, which means their pizza retains some of the ol' school ingredients.
Mike's Pizzeria believes in using only fresh ingredients. For instance, its 5-meat pizza is very luscious and yummy.
The ratio of cheese and jalapeno is balanced. And even though the pizza isn't loaded with toppings, the sauce is out of this world.
Address: 7775 N First St, Fresno, CA 93720
Phone: (559) 447–9500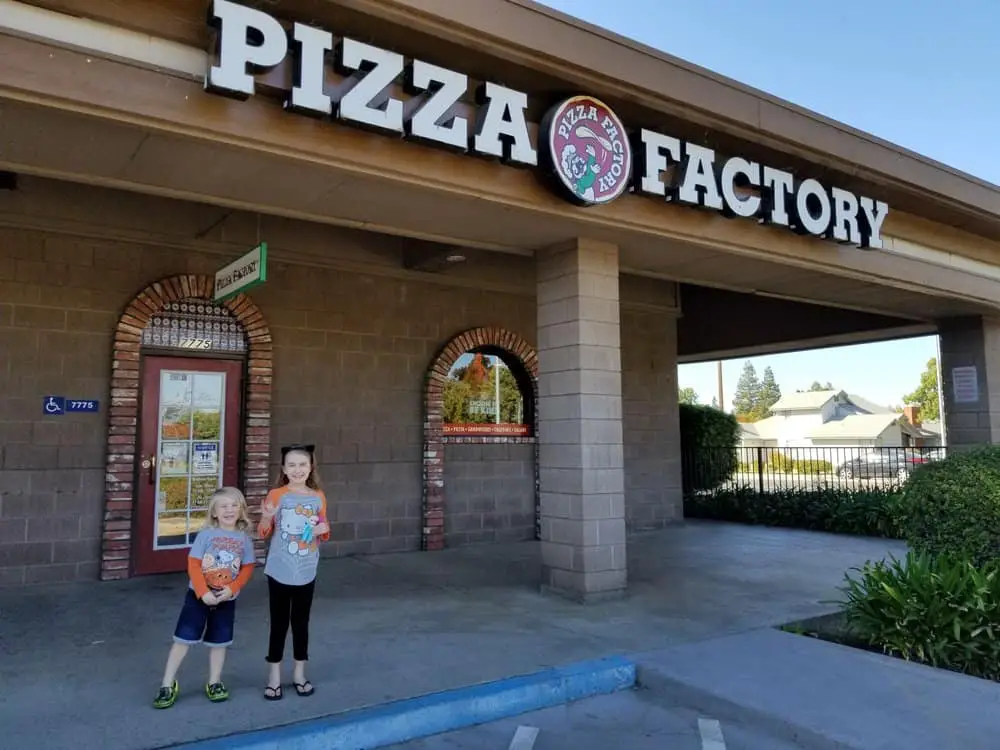 For beer lovers, the Pizza Factory in Fresno is your go-to place. It is such a cool place to chill out and eat pizza as you watch a game on one of the huge TV screens.
The pizza is stacked with lots of toppings. And their hand-tossed pizza is the best.
Each pizza is made with 100 percent real mozzarella cheese. And it comes topped with an in-house signature sauce.
Deliveries by the Pizza Factory Fresno are always very fast.
Wrapping Up
Choosing any of these 15 best pizza places in Fresno is a surefire way to enjoy the wonderful pizza experience. Remember, smaller chains have much better services than their bigger counterparts.
So, which pizza shop have you tried on this list? Please share your experience with us in the comments section.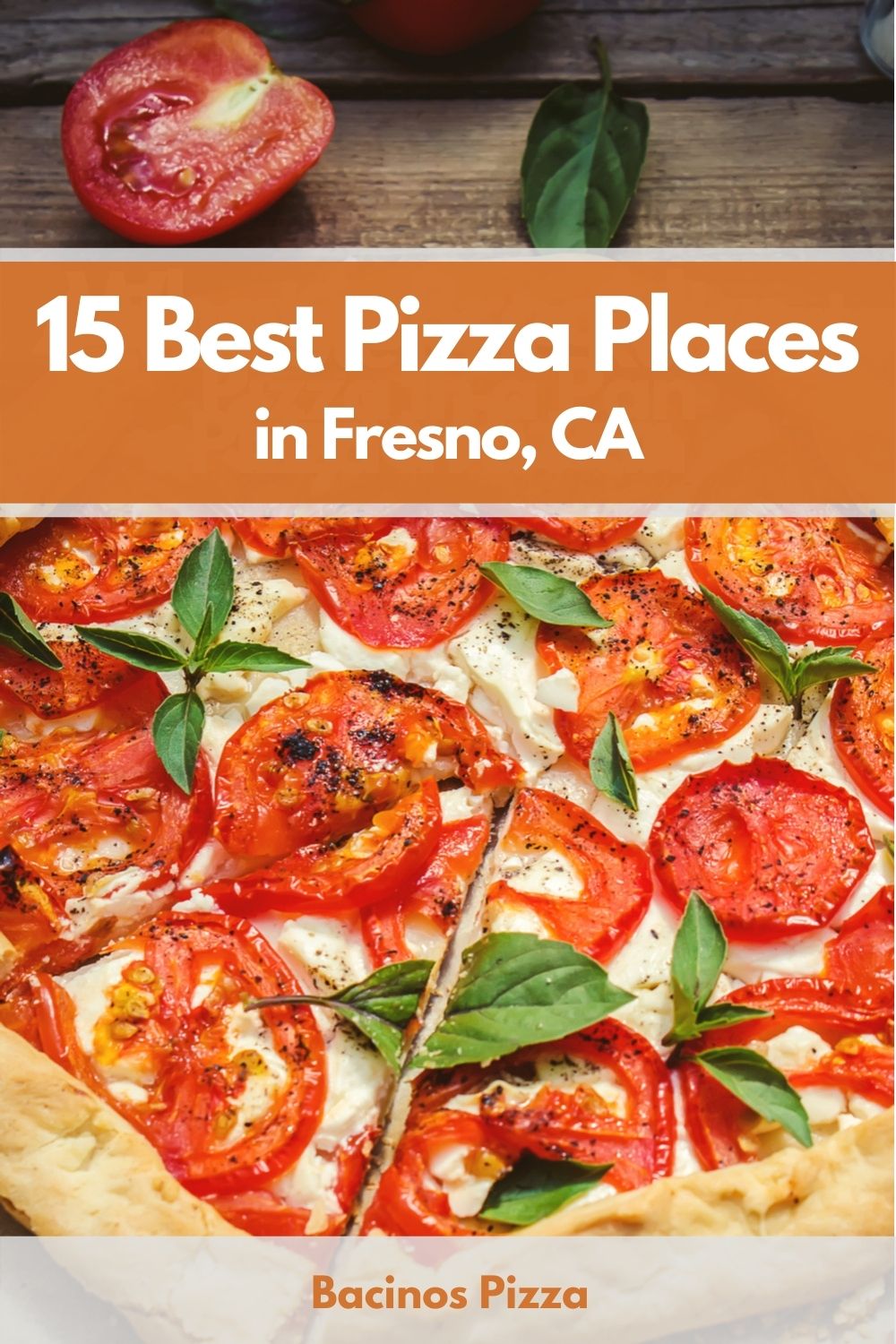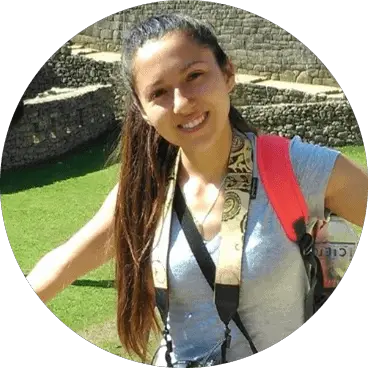 Kathryn's love for pizza started when she was still young. When she was young, she's been a picky eater–that's what her Mom used to say. The only food that she enjoyed and loved was pizza–until now! Her love for pizza turned into a passion!