Without a doubt, Knoxville takes pride in having the most bustling restaurant scene in the South. And this makes it overwhelming to choose the coziest pizza spot.
And to make matters worse, more than ten pizzerias are located a few miles from the University of Tennessee alone.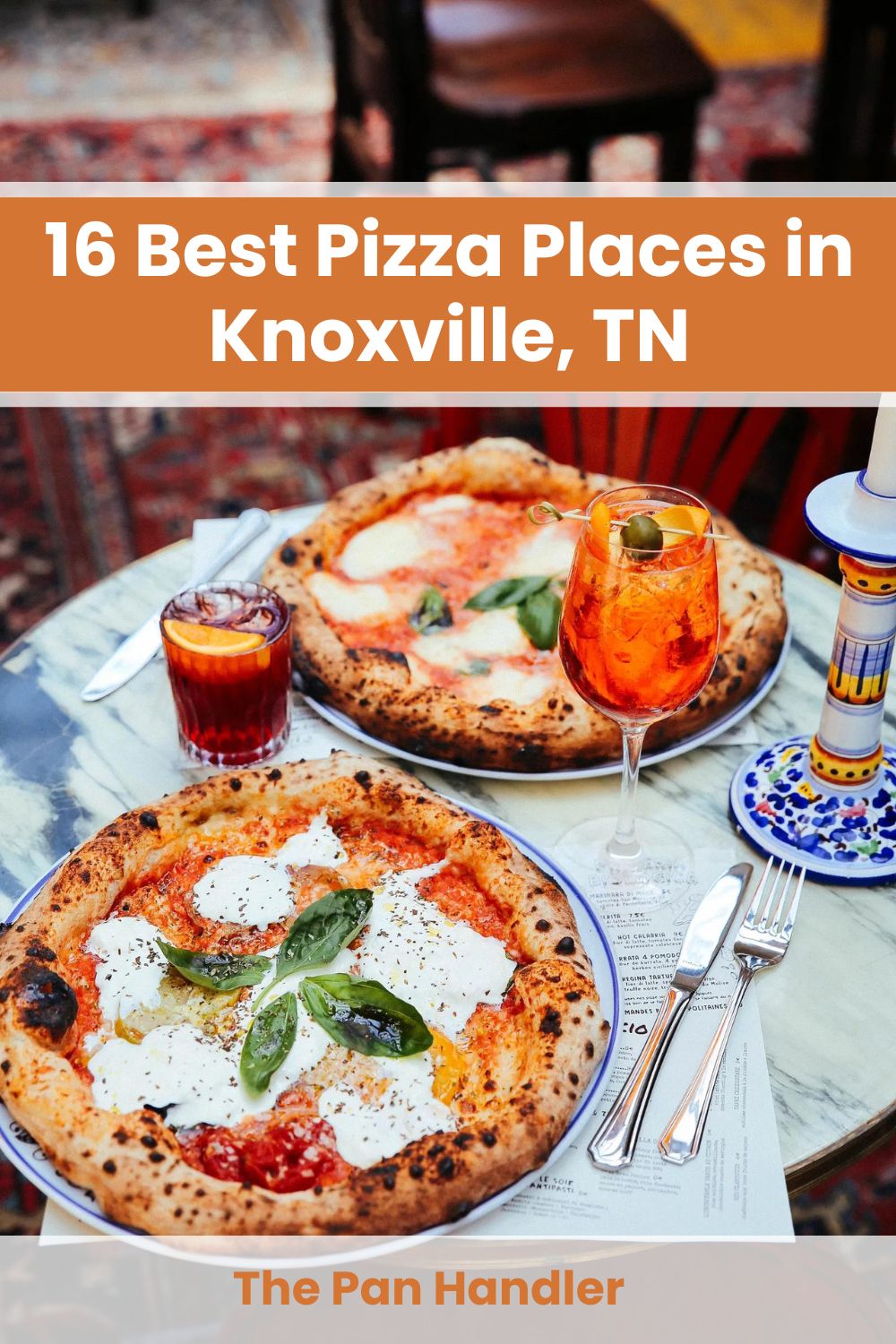 With that said, you'll need some guidance from experts to avoid barking up the wrong tree in your quest to find the best pizza spot in Knoxville.
Let's now take a sneak peek at the 16 best pizza places in Knoxville.
Address: 1705 Cumberland Ave, Knoxville, TN 37916, United States
Store Contact: (865) 525-2882
Catering Contact: (865) 309-0986
There is one crucial thing I learned about Brenz Pizza Co. Knoxville. It's all about fresh ingredients, bold flavors, and recipes spanning over a hundred years ago. These guys are professionals at what they do. Even though they use recipes spanning over a hundred years ago, their pies still highlight a modern taste.
Can you guess one more thing that makes Brenz Pizza stand out? Oh yeah, they hand-craft their bread dough on their premises. They carefully make their sauces and dressings here as well. And Brenz supports the community by buying ingredients locally.
Try one of their award-winning specialty pizzas, and you'll get an accurate picture. They are so flavorful! They have generous portions of premium preservative-free provolone and mozzarella cheese. It's this combo that elevates the taste.
Address: 710 S Gay St, Knoxville, TN 37902, United States
Phone: (865) 525-2105
This quaint restaurant serves much more than authentic NY-style pizza.
At Dazzo's Pizzeria, you'll also find Neapolitan, Sicilian, and Grandma's pizza. And there's no commitment – you can have the pie by the slice if you wish to.
But, I wasn't impressed to learn that Dazzo's Pizzeria is currently not welcoming customers into their dining room.
It continues to be a takeout and delivery-only restaurant. Because the dining area is small, the decision is in the best interest of its customers and employees.
I understood their decision, of course, due to the ravaging pandemic. Gladly, I placed a pickup order online, which was straightforward.
My order was supposed to be ready by 7 P.M., but they ran late. I arrived shortly after seven but waited about ten more minutes for my order to be completed.
The staff was apologetic, courteous, and very friendly. Dazzo's also appeared to be quite busy with carryout orders.
Bearden Location
Address: 4437 Kingston Pike, Knoxville, TN 37919, United States
Phone: (865) 602-2114
Central Location
Address: 2300 North Central St. Knoxville, TN 37919, United States
Phone: (865) 263-2633
Want to savor the hand-crafted wood-fired pizza? Then head over to Hard Knox Pizzeria in Knoxville, Tennessee.
You can call in, order online, or place a takeout order in person. After the pandemic, their dining room is now at 100% capacity. So there is no need to book if you'd like in-person dining.
This local, woman-owned artisan pizza restaurant, based in Knoxville, specializes in the authentic old-world art of wood-fired pizza.
Everything here is ever fresh, developed in-house every day. At Hard Knox, pies bake at over 750 degrees in a wood-fired oven.
A 12-inch pie usually serves one hungry person or two not-so-hungry people. Besides hand-crafted, wood-fired pizzas, they also offer calzones, salads, and desserts.
Above all, Hard Knox Pizzeria offers quick service and reasonable prices. As if insufficient, lunch specials with discounted prices are on their menu!
Address: 4618 Kingston Pike, Knoxville, TN 37919, United States
Phone: (865) 247-0380
Sergeant Pepperoni's is a local pizza restaurant owned and run by three best friends. Located in the heart of Bearden, this place serves fresh, homemade pizzas, calzones, salads, sammies, and desserts.
They also offer dine-in with a robust beer selection, including draft specials. Need delivery or takeout? Don't worry. Order online or give them a call!
Sergeant Pepperoni's crust is light, with lovely large bubbles and great taste. It's never too salty—so it's the perfect crust for pizza and calzone.
I was impressed with their mozzarella; it's divine, and the sauce is rich yet not acidic. It's awesome. You can't ask for more!
Even better, Sergeant Pepperoni's has introduced gluten-free pizza for those diagnosed with celiac disease.
Although a bit outside central Knoxville city, this is worth a try. And especially so if you're a health-conscious eater.
Address: 3132 E Magnolia Ave, Knoxville, TN 37914, United States
Phone: (865) 524-4388
Pizza Palace is one prominent parlor dating back to 1961. It has remained a Knoxville staple for over 50 years. And it's still going strong!
Made-from-scratch pizzas and hand-breaded onions are just a few menu items that have made Pizza Palace a landmark in Knoxville, Tennessee.
Not only that, their famous Greek salad is to die for. It features feta cheese, ripe olives, egg wedges, anchovies, and pepperoni—served with Pizza Palace's house dressing.
Note that this place is mainly a drive-in, and they have a table-like bar indoors to eat on. The drawback? It can get hot in summer, and you might want to eat in your car.
I suggest going down the street to Chilowee Park and eating at the picnic tables. Anyways, you have to stop in and eat at Pizza Palace. Their pizzas are mouthwatering.
Pizza Palace has been on the Food Network's hit show: Diners, Drive-Ins, and Dives.
Go to the show's YouTube channel and see the place and the food. Simply put, it's incredible!
Address: 6714 Central Avenue Pike STE J, Knoxville, TN 37912, United States
Phone: (865) 687-1002
Elidios' Pizza is a casual Italian eatery serving pizzas and slices. Plus, calzones, sandwiches, and pasta.
Their pieces are big and prices reasonable, way better than a chain pizza place. If you'd love to eat with your family, this is the place to be.
I wasn't ready for surprises when I visited the place—considering it's a relatively small shop. I was wrong!
The pizza was delicious, and the sauce had a hint of sweetness. It was easy to fold the slices too.
And the best part is that their pie was not greasy at all. The crust appeared undercooked. But it was actually cooked to perfection.
Remember, Elidios's Pizza is not open late into the night. So be sure to get in there early and check them out.
Address: 5211 Kingston Pike, Knoxville, TN 37919, United States
Phone: (865) 200-5571
Great food. Great service. Great smile. That's what Gavino's Pizzeria & Italian Restaurant in Bearden is all about.
I ordered pizza by the slice for lunch when I visited this pizza place. Although it was a bit pricey (at $3.20 per cut), it was yummy.
No cap; this was one of the best thin crusts I've tasted in years. And for those opting for the whole pie, it measures 18 inches in diameter—more than enough for a family of three!
Here, the team uses the best ingredients to make a hearty and authentic N.Y. pizza with Italian touch in Knoxville. You'll feel that the moment you have a bite.
Gavino's Restaurant & Pizzeria is likely to be a Knoxville staple for eons to come with their excellent reverence for family, the community, and an authentic N.Y. Italian feel.
Address: 1103 Sevier Ave, Knoxville, TN 37920, United States
Phone: (865) 200-5818
It's such a chill pizza place, and the South Coast Pizza in Knoxville is everything you'd expect from a California pizzeria.
Their pizza is phenomenal, especially their specialty options, all made from fresh ingredients. They also have unique toppings. All you need to do is explore their menu.
I love how the South Coast Pizza offers a fantastic beer selection, hard seltzer, and cider. The spot is so relaxing, particularly their picnic tables, which makes the experience unforgettable.
To make things even better, South Coast Pizzeria is owned and run by a native local, who always comes up to see if you're okay. The staff members are equally friendly.
Address: 234 Brookview Centre Way Suite 109, Knoxville, TN 37919, United States
Phone: (865) 602-2211
Rosati's Pizza in Knoxville is an Italian chain eatery—whose pizza is Chicago-inspired. It's a deep-dish, handmade pizza with well-cooked dough.
Everything about Rosati's Pizzeria is authentic, and they allow more than four toppings to choose from. The place has a great location, next to a casual pint.
The slices are massive too, and I highly recommend giving the spot a try.
I like that they also offer frozen pizza, an excellent addition for those who prefer cooking their pizzas at home.
The only downside with Rosati's Pizza is their pricey factor, but you're getting services and pizza worth your money. So, no worries there.
I was impressed by how the person behind the counter was amicable and attentive.
Address: 200 E Jackson Ave, Knoxville, TN 37915, United States
Phone: +1 865-521-0092
Barley's Taproom and Pizzeria is a perfect spot for those who love music playing in the background while chomping down a flavored pizza.
The pizza place has a comfortable atmosphere, and the service is excellent and memorable.
I love their pizza, which is not only unique and with excellent taste, but it's also reasonably priced. I'd recommend trying out their Caribbean Pizza. Their Chicken Alfredo is also worth trying.
Aside from the background music, Barley's Pizzeria in Knoxville is known for occasional live bands, which play as you eat. It's also a great place to catch up with the latest sports.
Don't be alarmed if their service is slightly slow on weekends, mainly due to the long queues. That's an indication of its popularity amongst the locals.
Address: 2400 N Central St, Knoxville, TN 37917, United States
Phone: (423) 737-0760
I love Pizzeria Nora, which is (no doubt) one of the best pizza spots in Knoxville.
What I mean by it is that their pizza is of high quality, and the ingredients are ever-fresh. The crust is crispy, and the Caesar dressing is truly divine.
You should try their Panacotta pizza; it will make you giddy!
The Pizzeria Nora has a great neighborhood feel and a fantastic vibe. And I was impressed by their hospitality.
The owner is exceptionally friendly, and the staff is attentive and professional.
And to make things even better, Pizzeria Nora also lets you order beer as you devour your pizza.
Address: 228 N Peters Rd, Knoxville, TN 37923, United States
Phone: (865) 225-1839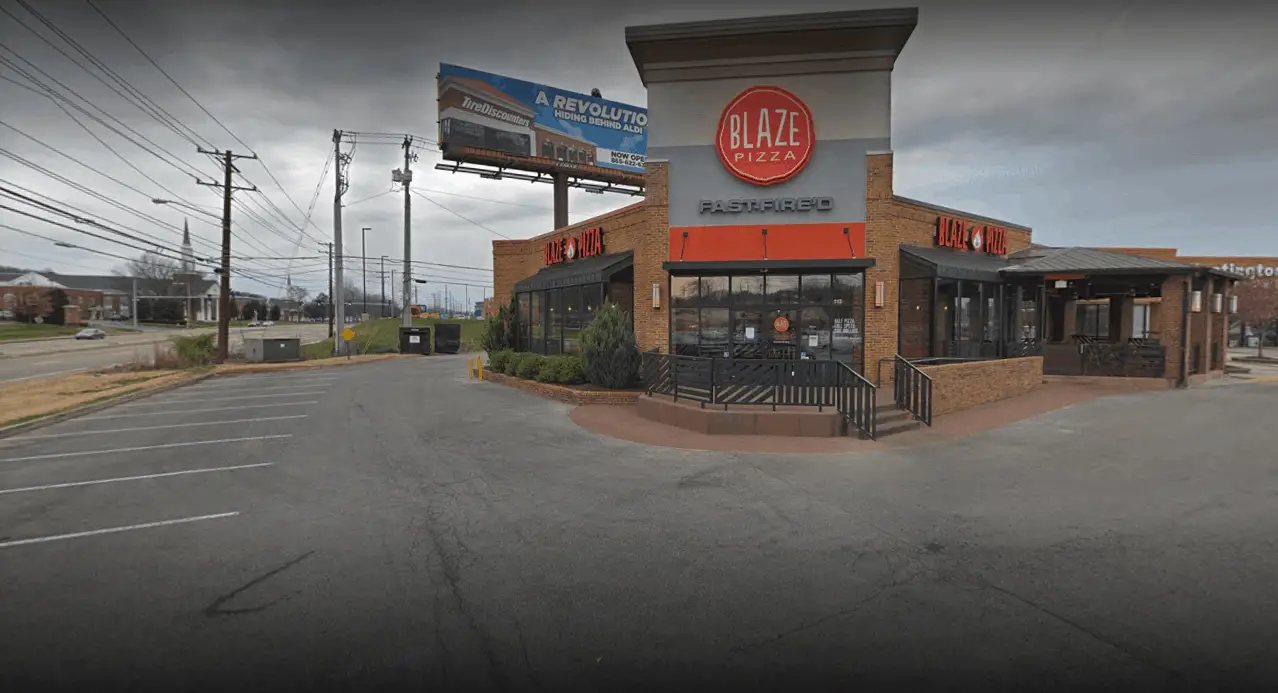 Only gluten-intolerant folks know the difficulty of traveling, trying to find the best spot offering gluten-free pizza. It's always a hassle.
But luckily, the Blaze Pizza in Knoxville has been designed with vegans and people with celiac disease in mind.
This pizza place has three crust options for gluten-free. And the pizza is loaded with toppings, which, as expected, are made using fresh ingredients. I recommend the green stripe and their veg out, which are very calorie smart.
I suppose you'll also like their drink options. It includes their soda fountain. Some drinks are organic, while others come in cans.
Best of all, after all this hard work coming up with amazing tasty pizza, Blaze in Knoxville is reasonably affordable. You'll be blown away by their prices.
Whenever you're in Knoxville, you should look them up.
Address: 5420 Clinton Hwy, Knoxville, TN 37912, United States
Phone: (865) 357-7499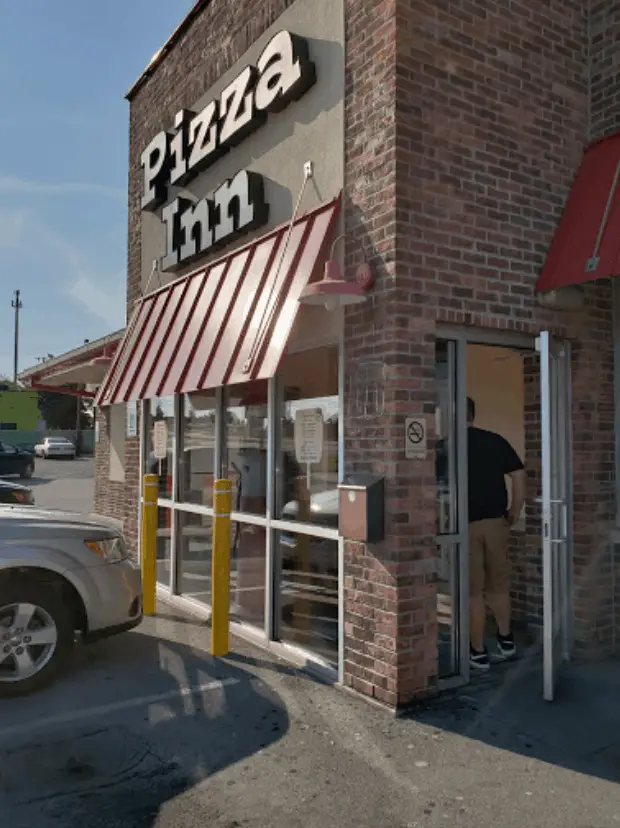 I love the pizza options on their menu. You'll love their hospitability, which makes the Pizza Inn Buffet a perfect eatery for a family eat-out.
The servers are friendly and patient with stubborn kids. The staff is willing to go the whole nine yards to ensure you've had a great experience.
The atmosphere is relaxing, laid back, and classy at the same time. I liked the clean bathrooms. It has cute little quotes on its walls and doors.
The Pizza Inn Buffet also features a small arcade where kids can have some fun while they wait for the pizza to be ready.
Better yet, Pizza Inn Buffet offers rewards for free dinners if you order using their app, which is very impressive.
Address: 2052 Town Center Blvd, Knoxville, TN 37922, United States
Phone: (865) 692-2426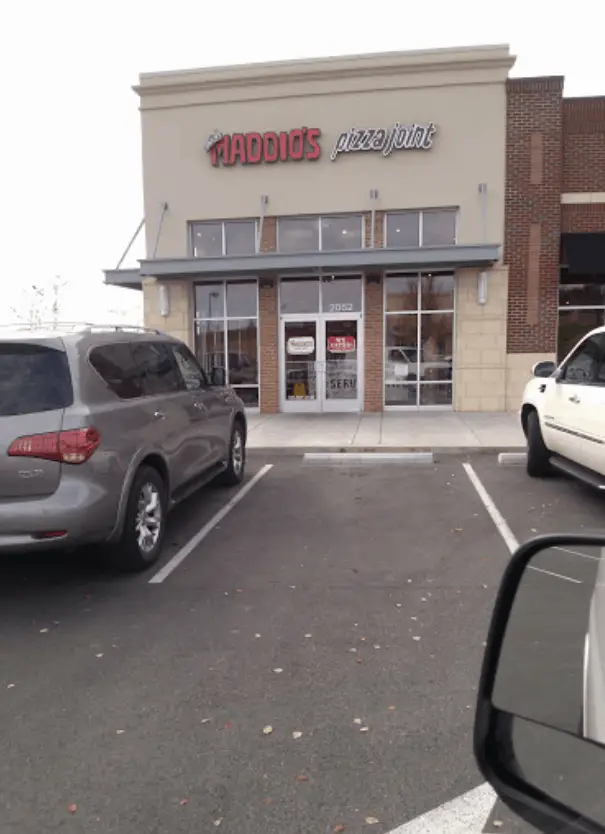 Try Uncle Maddio's Pizzeria in Knoxville if you love building your pizza.
You have all the freedom to pick and customize a pizza, and they'll have it cooked in no time.
Their prices are fair, and Uncle Maddio's Pizza is an excellent spot for a family dinner eatery.
The only downside is that they take a long cooking the pizza, which I guess is because they want the dough and the crust to cook perfectly. So, I advise ordering ahead of time.
Uncle Maddio's Pizzeria also takes vegans and vegetarians seriously. They understand the importance of preventing cross-contamination in their kitchens. Hence the need to separate and clean the kitchen for baking gluten-free pizzas.
I recommend trying their Margarita pizza. It has tomato, basil, and mozzarella.
Address: 516 Williams St, Knoxville, TN 37917
Contact: (865) 321-1297
If you're looking for a dinner place that would satisfy your pizza cravings, try A Dopo. They specialize in a pie with sourdough crust Neapolitan style. That means nicely charred edges with minimal but fresh toppings.
On their menu, you'll find two categories of pie: Pizza Rossa and Bianca.
It's hard to make a decision about which one is best. I enjoy every bit of what's on the menu—may it be the Margherita or spicy greens. Aside from this, you can also get wine and beer on tap starting from $6 to $20. I ordered their house-made gelato for a sweet finish.
Lastly, don't forget to make a reservation beforehand. A Dopo is always jam-packed since the pizzeria operates only during dinner.
Address: 2109 Cumberland Ave, Knoxville, TN 37916
Contact: (865) 687-4766
Another local favorite is Mellow Mushroom because of its vibrant atmosphere and bold ingredients. They started in Atlanta, Georgia, and franchised a location in Knoxville. For me, it's yet their best decision since they can bless us with their higher order of pizza.
My personal favorite is the Holy Shiitake Pie. It features two kinds of mushrooms coated with mozzarella and white cheddar cheese. Also, not to mention the olive oil and garlic base that adds flavor depth to the crust.
But aside from their specialty stone-bake pizza, you can ask for a gluten-free fix. And let me tell you, the choices do not fall short of their regular ones.
Now did I hear drinks? You can order their magic cocktails, but it's the strawberry lemon-limeade for me.
Wrapping Up
Now, with the aforementioned best pizza places in Knoxville, you'll never go wrong with them. They offer the tastiest pizzas in Knoxville, TN.
So, which of these pizza places have you tried? How was your experience? Please take a few minutes and share with us in the comments section.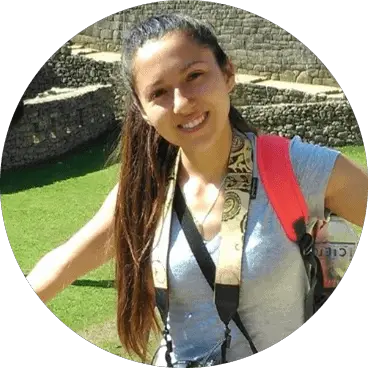 Kathryn's love for pizza started when she was still young. When she was young, she's been a picky eater–that's what her Mom used to say. The only food that she enjoyed and loved was pizza–until now! Her love for pizza turned into a passion!