There are few things in this world better than a good pizza, and that's no less true in Michigan than anywhere else. For people visiting, or for those trying to find something new, we have prepared a list of the 12 best pizzas in Michigan to guide you to new experiences.
Price: $
Address: 9975 M-89, Richland, MI 49083
 Phone: (269) 629-4958
Pizza King is a great place if you are looking for an independent pizzeria in the Southwest Michigan area, though it is not the kind of place you sit down in. They do delivery, pick-up, and carry-out, however.
Their pizzas are handmade, and you can choose whether you want to design your own pizza or pick out one of their specialty pizzas. Vegetarians can enjoy the vegetarian pizza, featuring olives, green peppers, mushrooms, tomato slices, and onions. If you're in the mood for meat, the meat delight allows you to pick four meats, including Italian sausage, pepperoni, sausage, and chicken.
Price: $$
Address: 1441 W Elizabeth St, Detroit, MI 48216
Phone: (313) 637-4992
If you want to go to a place where you can hang out, Michigan & Trumbull Pizza is a good choice, though they offer delivery and take-out if you're in a hurry. The pizza is excellent, don't get us wrong, but the atmosphere is also wonderful.
You can enjoy some drinks, as well as other foods, like hot wings. When you visit, make sure you try the Packard Pepperoni Pizza. Featuring delicious mozzarella, pepperoni, pickled chilies, and Michigan & Trumbull Pizza's signature housemade haute honey, you would be doing yourself a huge disservice if you decided to pass it up.
Price: $$
Address: 17125 Conant St Detroit, MI 48212
Phone: (313) 892-9001
View this post on Instagram
There is plenty of debate to be had about which city has the best pizza. Usually, Chicago and New York come to mind, but to be honest, too many people miss out on Detroit-Style Pizza, and it's a crying shame.
If you want to try it out, Buddy's Pizza is a great way to experience it. You're not going to find a pizza that reinvents the wheel so to speak, but you will find that it's a major standard-bearer for any Detroit-Style Pizza. You can enjoy your pizza at the restaurant, but take-out and delivery are still offered.
Price: $$
Address: 2135 Michigan Ave, Detroit, MI 48216
 Phone: (313) 315-3177
View this post on Instagram
Grandma Bob's Pizza is great, and not just because it's got good pizza (though it definitely does!). Where it really excels is through the sheer variety of pizza available. Grandma Bob's Pizza has a lot of fun with its pizza options, ranging from something as simple as a pepperoni pizza to something more eccentric, like shiitake mushrooms, pistachio, and even a lobster roll pizza (though they no longer do this one). Also, just in case you're vegan, you don't have to worry: their vegan pizza has you covered! They offer vegan pizza, vegan ice cream, vegan cheese bread, and more.
Price: $$
Address: 109 N Main St, Clarksville, MI 48815
Phone: (616) 504-5040
This is the kind of restaurant you go to when you want to experience something smaller and cozier. The workers here really put their nose to the grindstone, and it's clear that their hard work paid off. Here you will find some of the best pizza you have ever had, especially given how affordable it is.
And while you're there, you can also enjoy a good, local craft brew or wine. There are a lot of standard pizzas, like the "Carnivore," "Deluxe," and "BLT Pizza," but if you want to try a stranger pizza, try the Pickle Pizza!
Price: $
Address: 5163 Trumbull, Detroit, MI 48208
Phone: (313) 818-0290
View this post on Instagram
Pie-Sci Pizza is a restaurant that is more in touch with culture than a lot of others, playfully picking names that would resonate with younger people. Fans of Rick & Morty would recognize the "Pickle Rick" pizza, and fans of Biggy Smalls would recognize "Notorious P.I.G." Of course, that isn't the extent of cultural references, and it's not the extent of this restaurant's value.
The pizza is top-notch, and for as good as it is, it is affordable. Not only that, but like Grandma Bob's Pizza, vegans should be able to enjoy it thanks to the meat/dairy alternatives available.
Price: $$
Address: 131 W Michigan Ave, Clinton, MI 49236
Phone: (517) 456-7477
View this post on Instagram
If you're sitting at home and get a craving for pizza in the Clinton area, you should give Hometown Pizza a call. They arrive quickly, and yet it arrives piping hot and delicious, which is the most important factor after all.
You can construct your own pizza, or if you're not in the mood to micromanage every ingredient, you can go for one of their specialties, like the veggie pizza, Alfredo pizza, deluxe pizza, and of course, the Hometown Special. For those of you who like pineapple on pizza, you can also enjoy the Hawaiian (with or without nuts).
Price: $
Address: 2408 M-137, Interlochen, MI 49643
Phone: (231) 276-6324
There are a lot of kinds of restaurants out there, with different vibes. While no one vibe is going to be objectively better than another, many people swear by a restaurant where the employees are friendly and bubbly, which Cicero's Pizza in Interlochen accomplishes.
This place is great for all ages to enjoy, offering a wide variety of solid options that you and your kids are sure to enjoy, especially since there are lots of toppings to choose from. Cicero's Pizza also understands the importance of offering alternatives for people with gluten intolerances, offering gluten-free crust alternatives as a result.
Price: $
Address: 751 Michigan Ave, Baldwin, MI 49304
Phone: (231) 745-2727
Pompeii's has been around for more than three decades, and there is a good reason why. For three decades, they have kept up with everything they aspired to offer. Good service, good food, and most importantly, a good time.
Not being a chain, Pompeii's also has more control over the trajectory of their business, meaning that they do not have to make sacrifices they are not willing to make. In addition to their excellent pizzas (ranging from Herculean to Munchkin), you can find good stromboli, pomazone, salad, and more, all which have just as much care put into them.
Price: $
Address: 2011 E Michigan Ave, Lansing, MI 48912
Phone: (517) 374-1022
View this post on Instagram
Whether you want to eat in or have it delivered, Toarmina's Pizza in Lansing has you covered. This place has solid pizza and appetizers, including delicious sub sandwiches and cheese bread. They make a great pizza, but if you don't have the appetite to eat very much, their one-dollar pizza slices have always been pretty popular.
If you are not in Lansing yourself, you don't have to worry: this restaurant has multiple locations across the state, ensuring that you do not have to go too far out of your way to enjoy the quality food they have on offer.
Price: $$
Address: 21 W M-35, Gwinn, MI 49841
Phone: (906) 346-2703
Ingredients are a major factor in making a good pizza. Not only the variety of ingredients, but also in terms of the quality. Pizzeria Mozzi is not the biggest pizza place in Michigan, but it's certainly one of the best in terms of freshness of the ingredients. This kind of food just screams 'homemade', which is no small accomplishment. This place deserves much more attention than it gets, so if you ever find yourself in Gwinn, you would be doing yourself a disservice if you chose to ignore it. The big downside is it might ruin other pizza for you!
Price: $
Address: 9671 Saginaw St, Reese, MI 48757
Phone: (989) 868-4151
One of the best parts of a good pizza is being able to share it with your friends and family, and Pompei Pizza Factory's offerings are great for that. The staff here provide generous portions, ensuring that you can take a group of three people to the restaurant and not have to worry about anyone being underfed.
And if anyone there has a big enough appetite, you can always order a second, just to be safe. If you're in Reese, it's definitely your best option to find a good pizza, and certainly not because of a lack of options.
Find a good pizza place in Michigan
Pizza is one of the most universally well-loved foods in Michigan as well as everywhere else in the US, but Michigan has its own niche it can call all its own. Heck, even the biggest chains, like Dominos and Little Caeser's, started here! Each pizza place in the state has its own identity, and these are just a selection of the good pizza places in the state.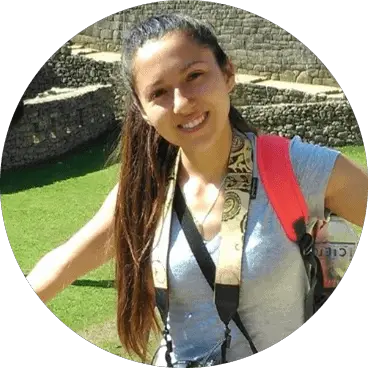 Kathryn's love for pizza started when she was still young. When she was young, she's been a picky eater–that's what her Mom used to say. The only food that she enjoyed and loved was pizza–until now! Her love for pizza turned into a passion!