Omaha's cuisine presents the true reflection of the culture and heritage of Omaha, Nebraska.
While Omaha may not be known worldwide as a center of haute cuisine, several pizza places are tucked away in secret spots in this city.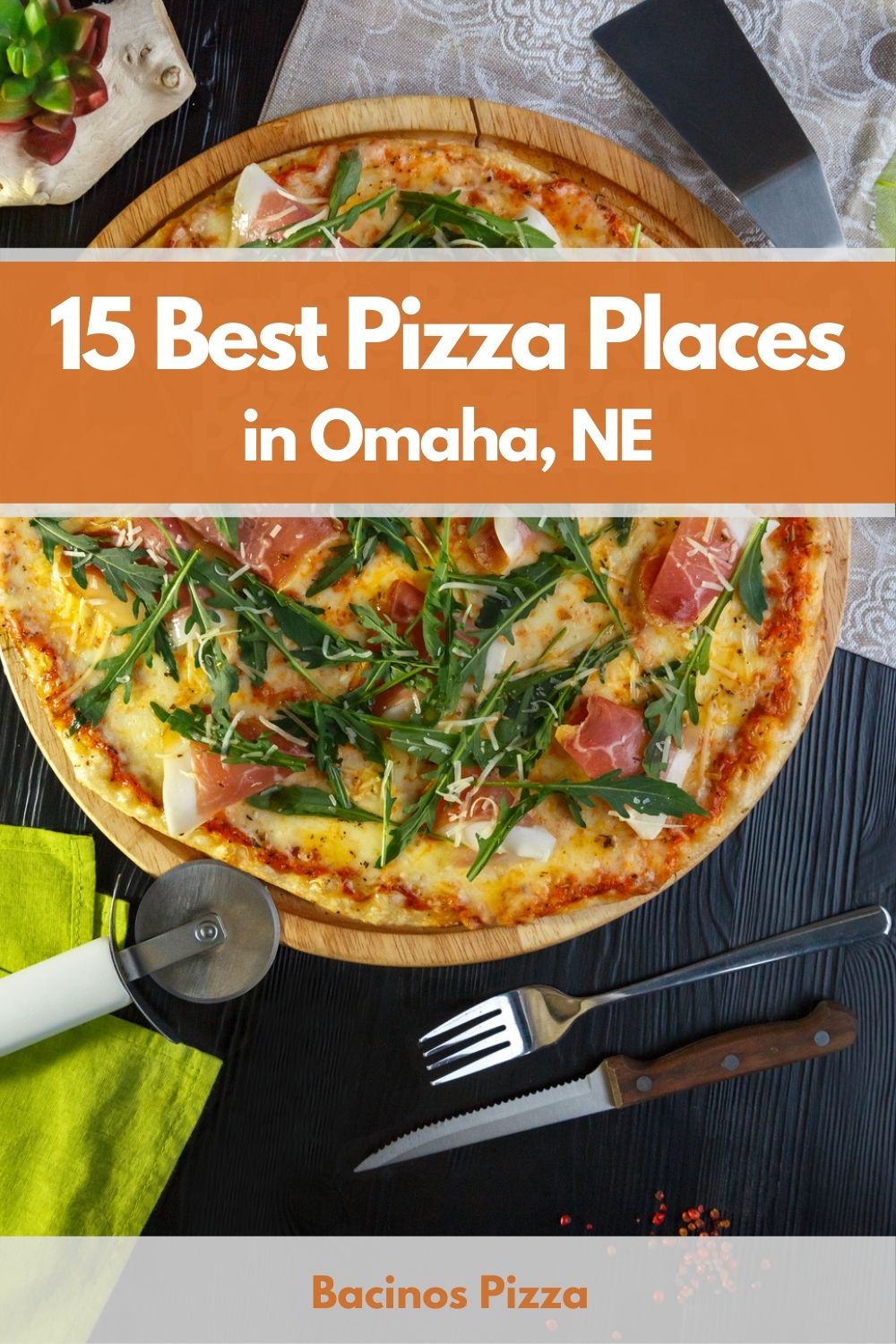 Today, we're taking a tour of Omaha to uncover the iconic pizza gems that were either invented or perfected right here in this city.
Okay, without much ado, let's go ahead and review some of the best pizza spots in Omaha, Nebraska.
I know there is a slew of pizzerias in the area, most of which I've tried out, but here's a list of the 15 best pizza places in Omaha, Nebraska.
Address: 621 Pacific St, Omaha, NE 68108, United States
Phone: +1 402–345–3438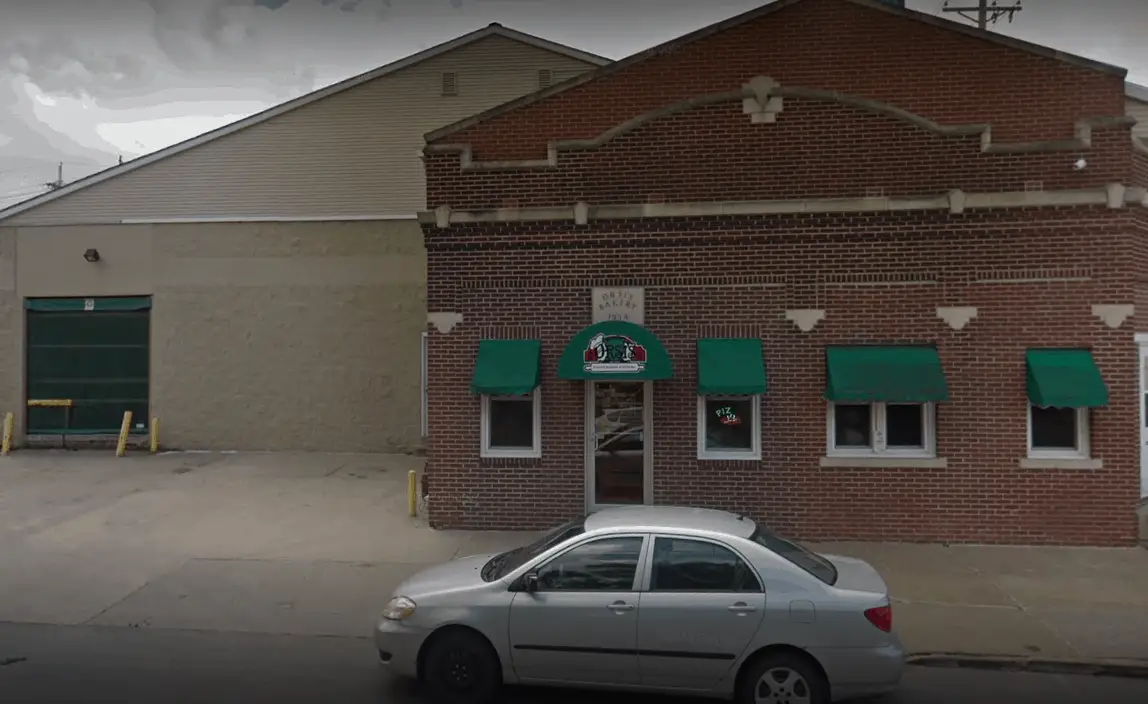 With more than 100 years in the pizza business (est. 1919), Orsi's is probably the oldest pizzeria in Omaha, Nebraska.
The generational kids have done a great job retaining the old-school family recipe — something you can taste in their delicious pizza.
Orsi's pizza in Omaha is handmade, and the crust is crispy as the dough is perfectly cooked. The pizza is also loaded with toppings.
I was impressed by their hospitality. The servers at Orsi's Bakery and Pizzeria are super friendly and seem zealous and passionate about their job. They go the whole nine yards to make sure you're happy.
At one time, one of the servers wheeled an old lady with mobility issues back to her car. How sweet!
Their deliveries are fast too.
---
Address: 14220 Fort St 101, 102, Omaha, NE 68164, United States
Phone: +1 402–763–2375
This is another family-owned pizzeria, meaning you won't be disappointed when it comes to the pizza's taste.
The pizza has a great cheese pull, and it's loaded with toppings made of fresh ingredients.
Chicago-style pies actually inspire the Pizzeria Davlo, and without a doubt, the final product is spot on.
I love its laid-back space, which is very welcoming and designed to make you feel at home.
The tables are spacious to accommodate a huge family, for example, if you're out for a family eat out.
The Pizzeria Davlo also boasts of its full bar section, making it a perfect spot for an evening pizza plus beer after a long day at work.
---
Address: 4001 Farnam St, Omaha, NE 68131
Phone: (402) 359–1802
The pizza was really good, and I recommend anyone giving it a try. The servers at Noli's Pizzeria are very welcoming.
If you love thin crusts as I do, then Noli's is your go-to pizza spot. I also like the fact they sell single slices, which are huge and loaded with toppings.
Better yet, the slices are foldable, just like in New York! And the cheese is fresh and well cooked. And you don't have to worry about the pizza being too greasy. They also serve craft beer, which makes things better for Noli's.
Something unique about Noli's Pizzeria is their open-door pizza oven, which lets you check how they go about the cooking process. This is a rarity but really impressive on their part.
What's even better is their policy on gluten-free pizza. They understand the possibility of cross-contamination in the pizza kitchen, thus the need to have a completely different chamber for baking gluten-free pizzas for vegans.
---
Address: 715 Saddle Creek Rd, Omaha, NE 68132
Phone: (402) 553–9270
As natives of Omaha, we tend to argue on the best pizza place, and it's always a subjective topic. But one pizza spot always gets mentioned – and that's Mama's Pizza, located along the Saddle Creek road.
Their pizza is amazing with its crust, and the dough looks good – it cooked longer. Their ranch sauce is out of this world. And it surely hits the spot!
The pizza is also loaded with toppings made of fresh ingredients. I was impressed by how large Mama's Pizza is. It is perfect for hosting a corporate meeting or a birthday party.
If you are a sports person, you're in luck because Mama's Pizzeria in Omaha is a great spot to catch up with the latest match fixtures.
While dining there, I learned of this place's great history. It actually has been in existence since 1975, even though the building it's on was built in the 1950s.
Nothing much has changed regarding the architecture, thus giving Mama's Pizza an old-school feel.
Note that Mama's Pizza in Omaha has three locations — Saddle Creek, West Omaha, and La Vista.
---
Address: 5021 Underwood Ave, Omaha, NE 68132
Phone: (402) 590–2625
Apart from their thin, crunchy crusts, Pitch Pizzeria has some killer wings. These go well with some of the cocktails they offer.
I'm particularly in love with their pizza. It's not only crunchy, but the doughy is chewy enough, and the cheese has some stretch to it.
The pizza is New York-inspired, and the Pitch Pizzeria only uses fresh ingredients. Honestly, it's impossible going more than two weeks before visiting the Pitch Pizzeria, or at least order one of their pizzas.
It's a great pizza spot if casual yet classy is something you vibe with. Pitch Pizzeria in Omaha is such a trendy spot with lots of young and hippy guys.
Their take-out is dandy too. And even though some may classify the place as a bit pricey, it's worth it. Give it a try, and you'll realize why this is so.
The servers are welcoming and helpful with the menu. They suggest what's on special that day, and what may befit your palate.
---
Address: 7834 Dodge St, Omaha, NE 68114
Phone: (402) 391–1881
The Zio's Pizzeria is comfort food at its best. The pizza is pretty good, very delicious, had enough cheese, and overall warm.
The crust is right in the middle, and the dough is perfectly cooked — not too deep dish, and not pan.
The cheese had a stretch to it, and the pepperoni was tasty and not greasy at all. The mozzarella doesn't cover the entire pizza but is just enough.
For vegans, Zio's Pizzeria has taken you in their consideration. Their gluten-free pizza is great and very tasty.
I love that Zio's allows you to make your own pizza. You just have to make an order in advance, and they'll have it done within minutes.
The service at Zio's Pizza in Omaha is very professional. They are very patient and attentive. But don't fret if they seem too busy; it's worth the wait.
Personally, I recommend trying their New York Deluxe. The Thai pizza is also great.
---
Address: 6056 Maple St, Omaha, NE 68104, United States
Phone: +1 402–556–9090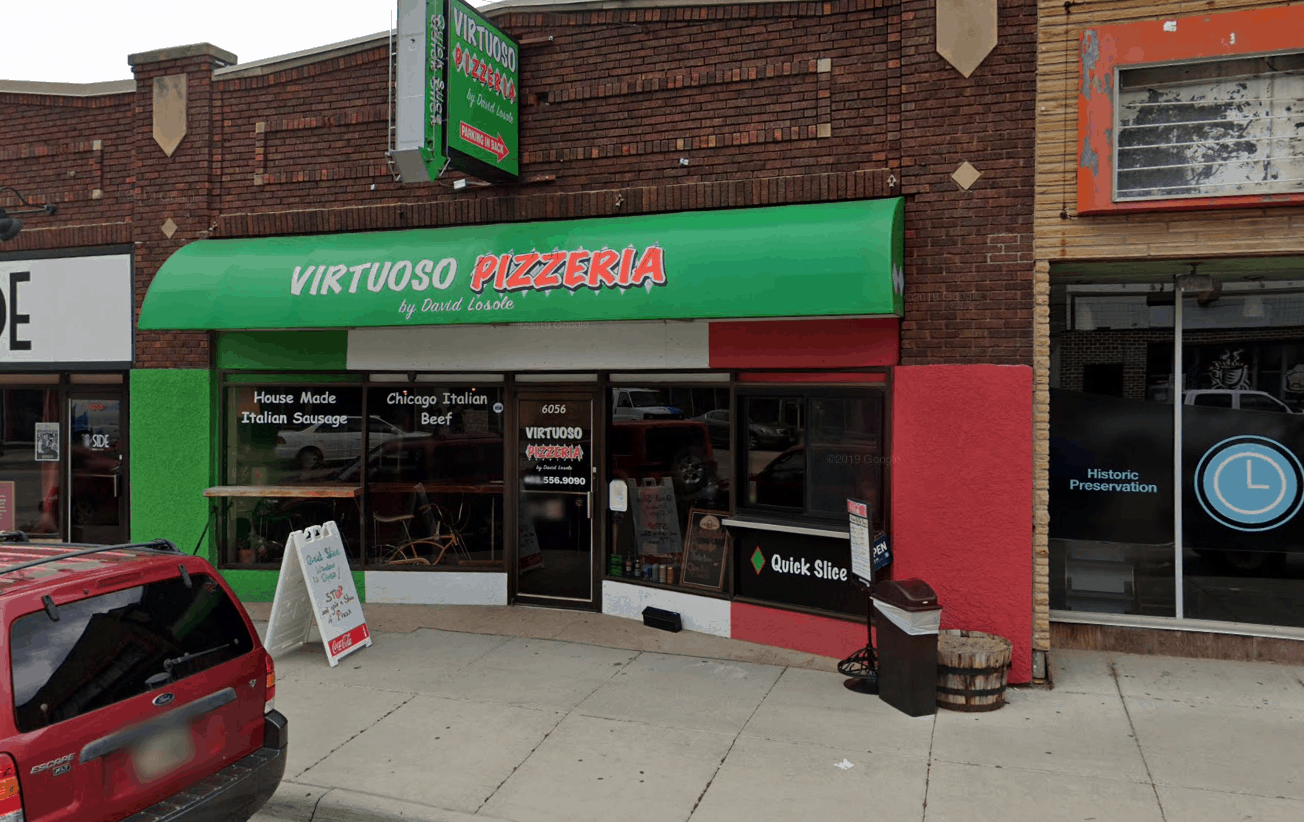 Virtuoso Pizzeria goes above and beyond when it comes to its commitment to service. And that's exactly what David Losole is. He is the owner and runs the Virtuoso Pizzeria.
Coming from a family of restaurant owners, David Losole doesn't disappoint with his pizzas.
The pizza is a real gem, made using fresh ricotta on its thin, crispy, and chewy crust. You can even taste the cornmeal. The dough is cooked to perfection.
I like how they sell their pizzas in slices, which are huge and foldable. And they're worth the price.
Their service was exceptional, friendly, and welcoming even though they don't offer dine-ins. But they promised this is underway, and they'll soon offer quality dine-in services.
As for now, it's okay picking up the pizza. Once you make an order, they are fast, and you don't have to wait in line.
---
Address: 624 S 72nd St, Omaha, NE 68114, United States
Phone: +1 402–393–2270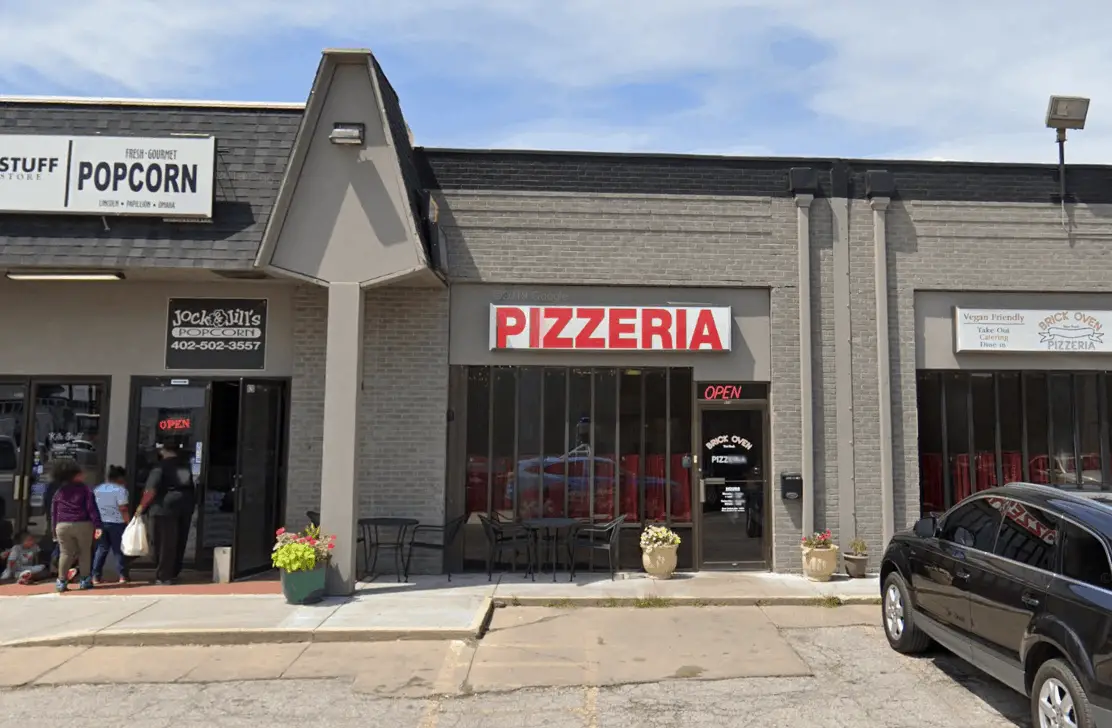 The Brick Oven Pizza in Omaha is the best spot if you're looking for tasty vegan pizzas.
They've got lots of pizza options.
But my personal favorite is the P19. The crust alone is everything. And that's before mentioning its texture and taste.
The dough isn't too cracker-like, neither is it too bready. This gives the pizza a crunchy taste at the bottom and chewy at the edges.
Since they are great with vegan options, Brick Oven Pizza uses fresh ingredients on all its pizzas.
As for those diagnosed with celiac disease, you don't have to worry about cross-contamination, for they keep their kitchen super clean.
The staff is very helpful too.
---
Address: 7204 Jones St, Omaha, NE 68114, United States
Phone: +1 402–322–2219
Copps Pizza offers delicious pizzas and cheesy breadsticks. I recommend trying the Porkmaster option. You'll love it.
The pizza is not only loaded with toppings made from fresh ingredients, but it also comes with a great gochuajan sauce, thus making up for a great combination.
The cheese is of a reasonable amount. And the dough is properly baked. Overall, the pizzas are hot and deliciously filling.
The Copps Pizza in Omaha has a laid-back feel and thus perfect for an evening eat out after a long day at work.
---
Address: 1004 S 74th Plaza, Omaha, NE 68114
Phone: +1 402–932–6660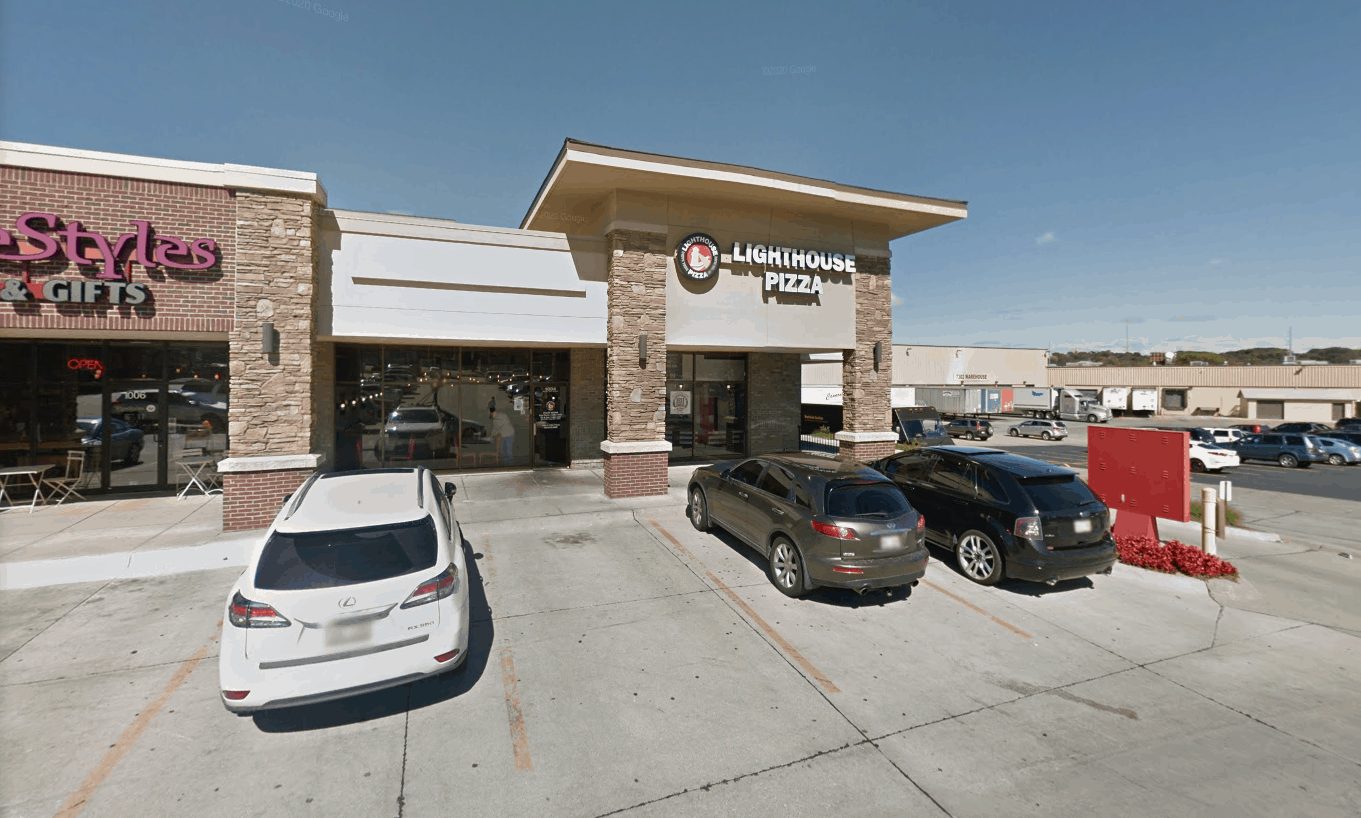 For a friendly pizza spot with welcoming staff and a great vibe, you'll never go wrong with Lighthouse Pizza, Omaha. It's a locally owned pizzeria, so you should expect some amazingly delicious pizzas.
The pizzeria uses fresh ingredients on its toppings, which are loaded on the pizzas. The cheese is good and stretchy as the doughy well cooked.
If you don't like drippy, greasy pizzas, then no worries here. The cream cheese is really good, and a single slice of the pizza is enough to fill you up.
Oh yeah, Lighthouse Pizzeria has a unique sauce, which you must try. Their services are fast, and the cooks and servers are very friendly.
Better yet, Lighthouse Pizzeria is fair with the pizza prices. And I particularly like how they open until late and have an effective drive-thru.
---
Address: 15605 W Center Rd, Omaha, NE 68130, United States
Phone: +1 402–991–7437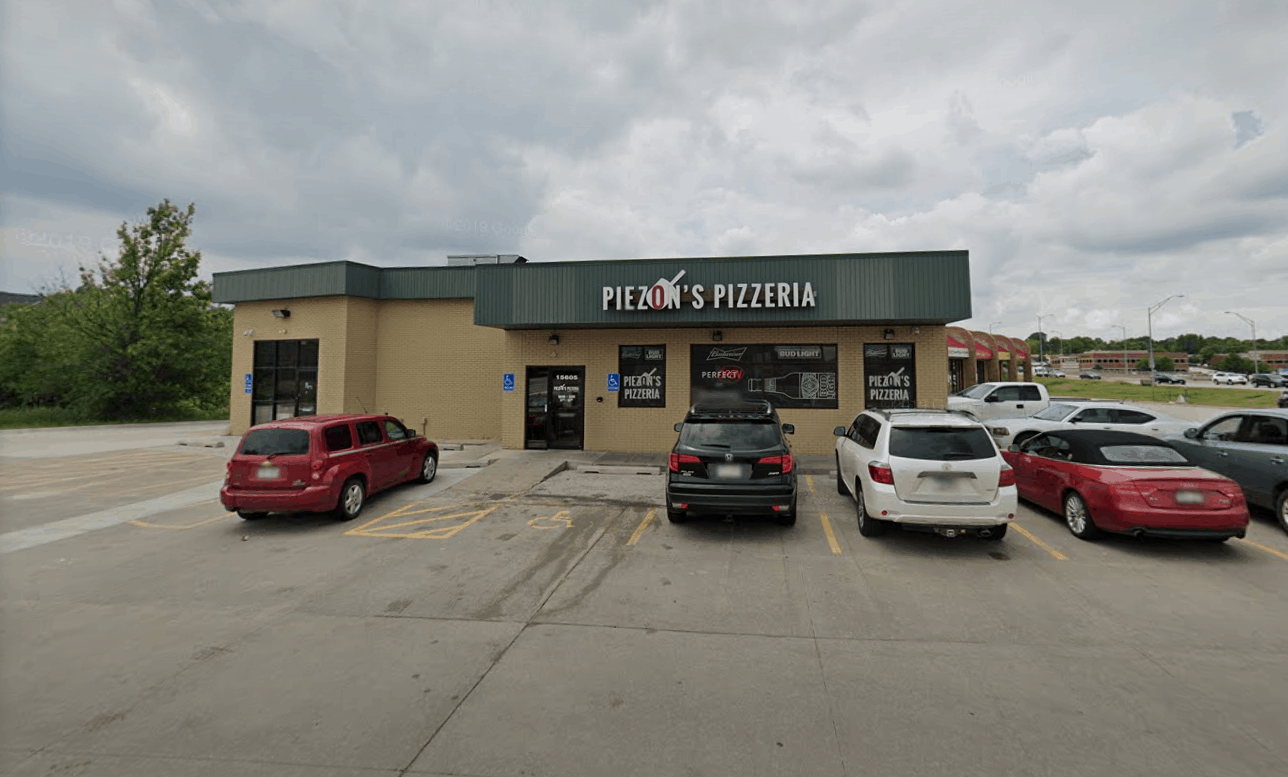 It's really nice to discover an excellent homemade pizza joint in Omaha that isn't a franchise. This is precisely what Piezon's Pizzeria has to offer.
Their pepperoni and jalapeno pizzas are delicious. In my perspective, the crust was the greatest aspect of the pizza. On the interior, the edges were sharp and airy. For a thinner crust, it's quite tasty.
Piezon's Pizzeria is a great local hangout with great pizza. It offers a welcoming, laid-back vibe.
They also have a lot of TVs with a variety of sports broadcasting on them. As a result, Piezon's is a great venue to catch a nightly game of your favorite sport.
---
Address: 5423 Leavenworth St, Omaha, NE 68106, United States
Phone: +1 402–933–9392
Just as the name suggests, their pizzas are tasty! And very yummy.
If you're craving a homemade pizza but tired of doing it all on your own, then I recommend ordering from Tasty Pizza in Omaha. It's the closest thing to a homemade pizza.
The pizza doesn't have tons of spices or herbs, but the final product is really delicious. It's their simplicity that sells it.
The crust is crunchy, and there's a great balance of toppings, and the mozzarella isn't too much either.
The Tasty Pizzeria in Omaha also offers excellent vegan pizza options.
---
Address: 6922 N 102nd Cir, Omaha, NE 68122, United States
Phone: +1 402–502–4400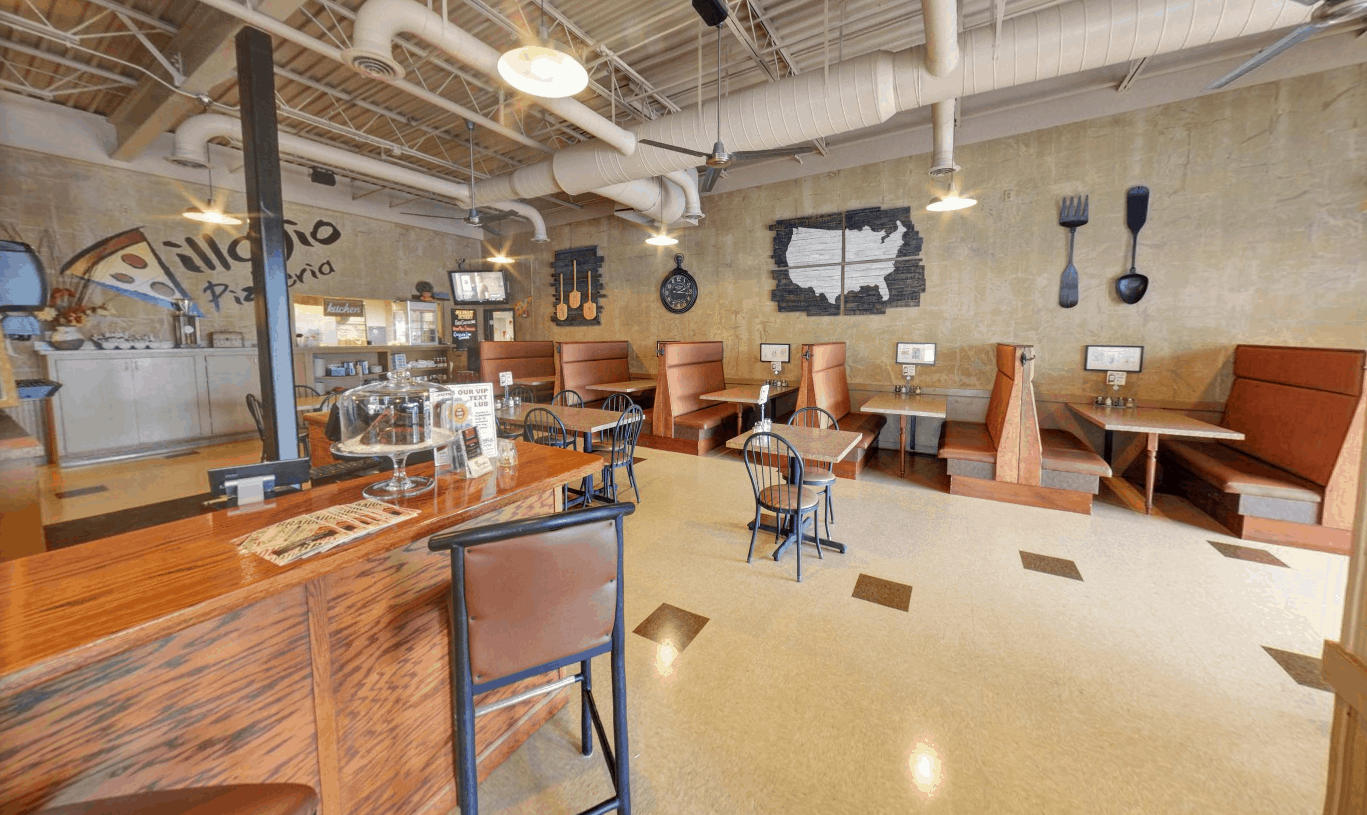 Pleasant little pizza place. More than just pizza. Very friendly staff.
As a four-time winner of the Omaha Food & Spirits Magazine awards, it's no surprise Villagio Pizzeria has so many positive reviews.
The awards are nothing compared to long queues at its premises, crammed with people waiting to be served. And they are all willing to wait.
The pizzas are cooked using fresh ingredients, and the cooking time is long enough to guarantee the dough is perfect. The cheese has a stretch to it, and the overall pizza at Villagio is loaded with lots of toppings.
Founded in 2015, the pizzeria has grown tremendously in popularity. I guess it's because of their friendly service and relaxed atmosphere. Dining at the Villagio Pizzeria is truly a memorable experience.
---
Address: 711 N 132nd St, Omaha, NE 68154
Phone: +1 402–493–0404
If you love New York-inspired pizza, I recommend Frank's Pizzeria in Omaha. Their pizza is mouthwatering, with the crust crispy and fluffy inside.
It also comes with a sauce that's a combination of sweet and savory. Pizza offered at Frank's Pizzeria is famous for having a cheese characteristic of that pull. And it's packed with garlic.
I give their service a 5-star because of the friendly nature of the servers, who are more than willing to help you with anything you need.
There's lots of parking space too. And inside Frank's Pizzeria is so cozy.
---
Address: 6516 Irvington Rd, Omaha, NE 68122
Phone: +1 402–614–0600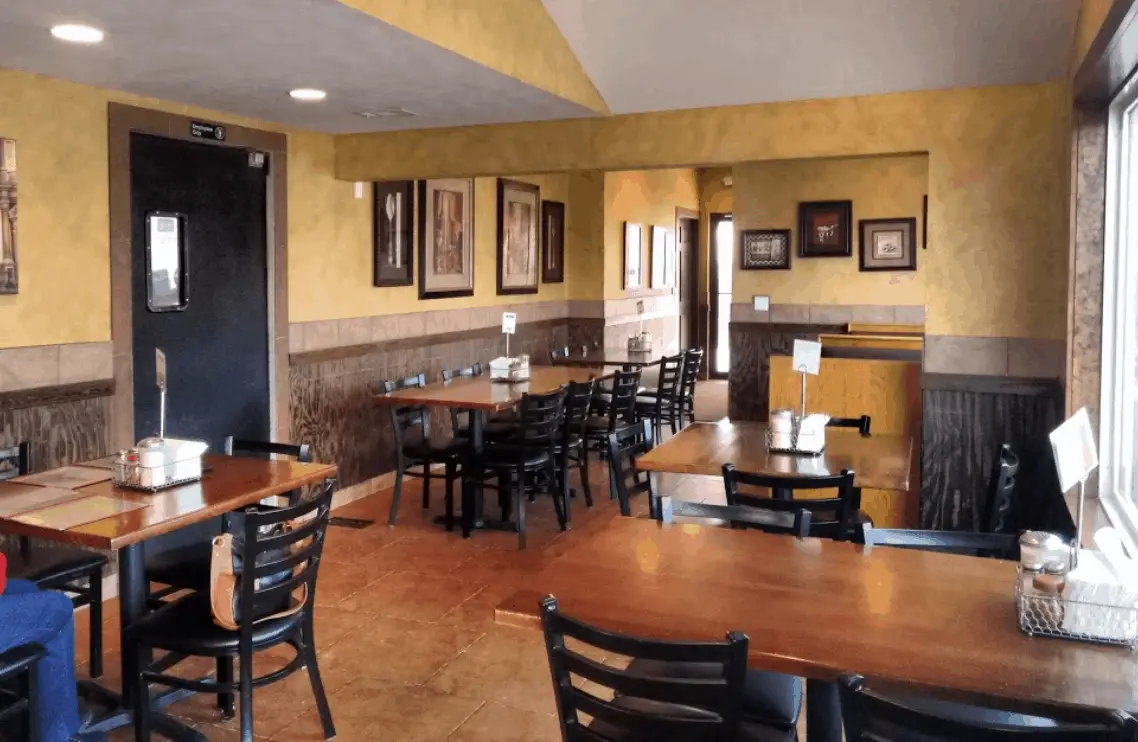 You know it's a great pizza spot when the drive-thru is filled with cars nonstop, people ordering their favorite pizza.
It's always a good sign a pizza place has many customers. You'll probably have to wait for the pizza to be made, but it's worth the wait.
They also have a dine-in option, which is located downstairs. The Mangia Italiana pizza spot is so laid and clean, and most importantly very comfortable, with friendly staff.
You definitely have to try their pizzas, all of which are handmade.
---
Final Thoughts
With this list of the best pizzas in Omaha, Nebraska, you're just a few steps from finding your perfect fit. It's hard to go wrong with these secret pizza joints. Now, good luck as you embark on the journey of finding your best pizza in Omaha, Nebraska.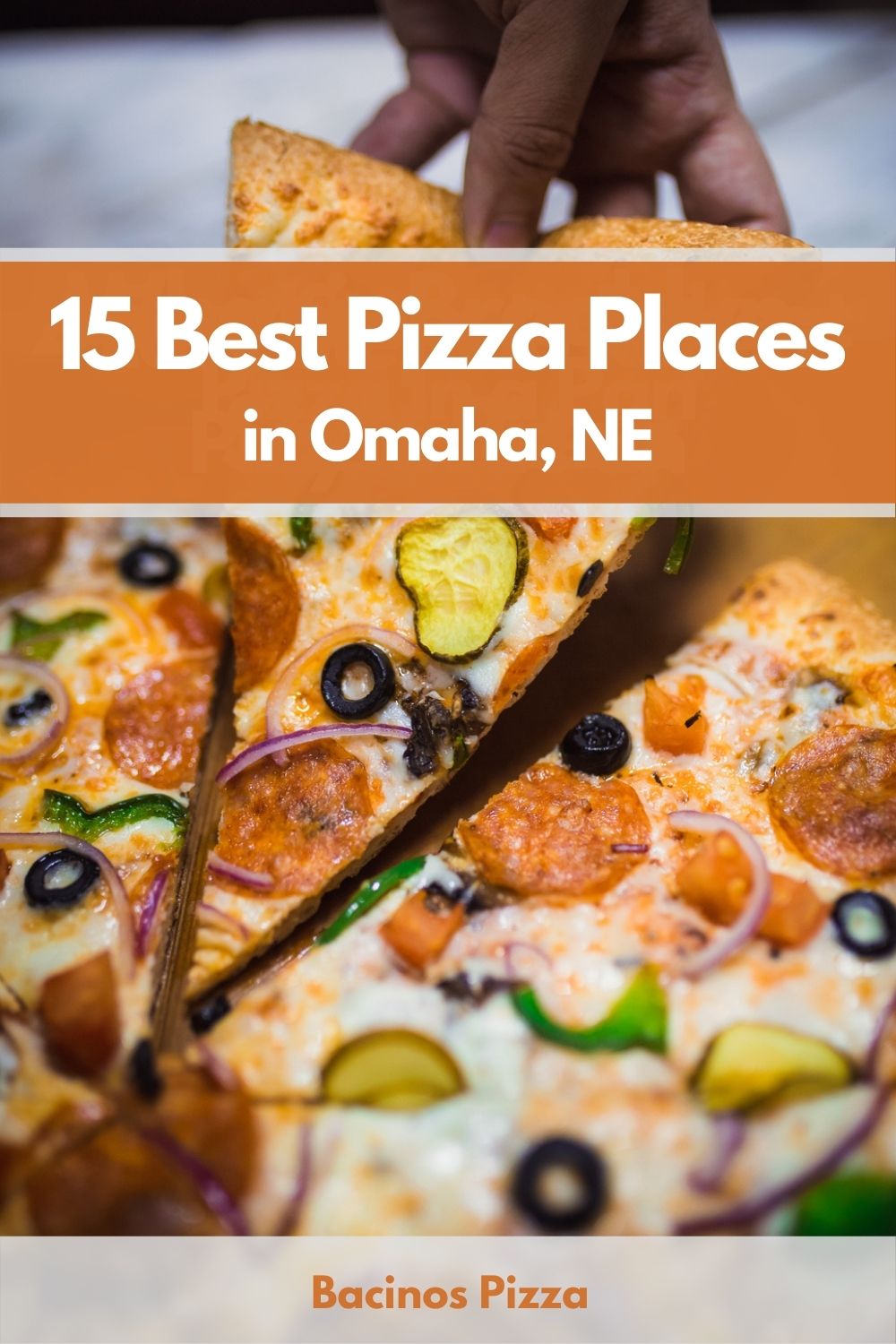 ---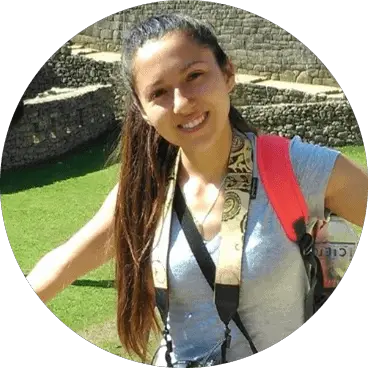 Kathryn's love for pizza started when she was still young. When she was young, she's been a picky eater–that's what her Mom used to say. The only food that she enjoyed and loved was pizza–until now! Her love for pizza turned into a passion!