When you become vegan, your food menu changes significantly – you have to give up most of your previously favorite meals.
Does that include pizza? Well, not quite. But that extra cheese and pepperoni won't be a part of your pizza anymore. Instead, you'll have your pie without cheese or with vegan cheese.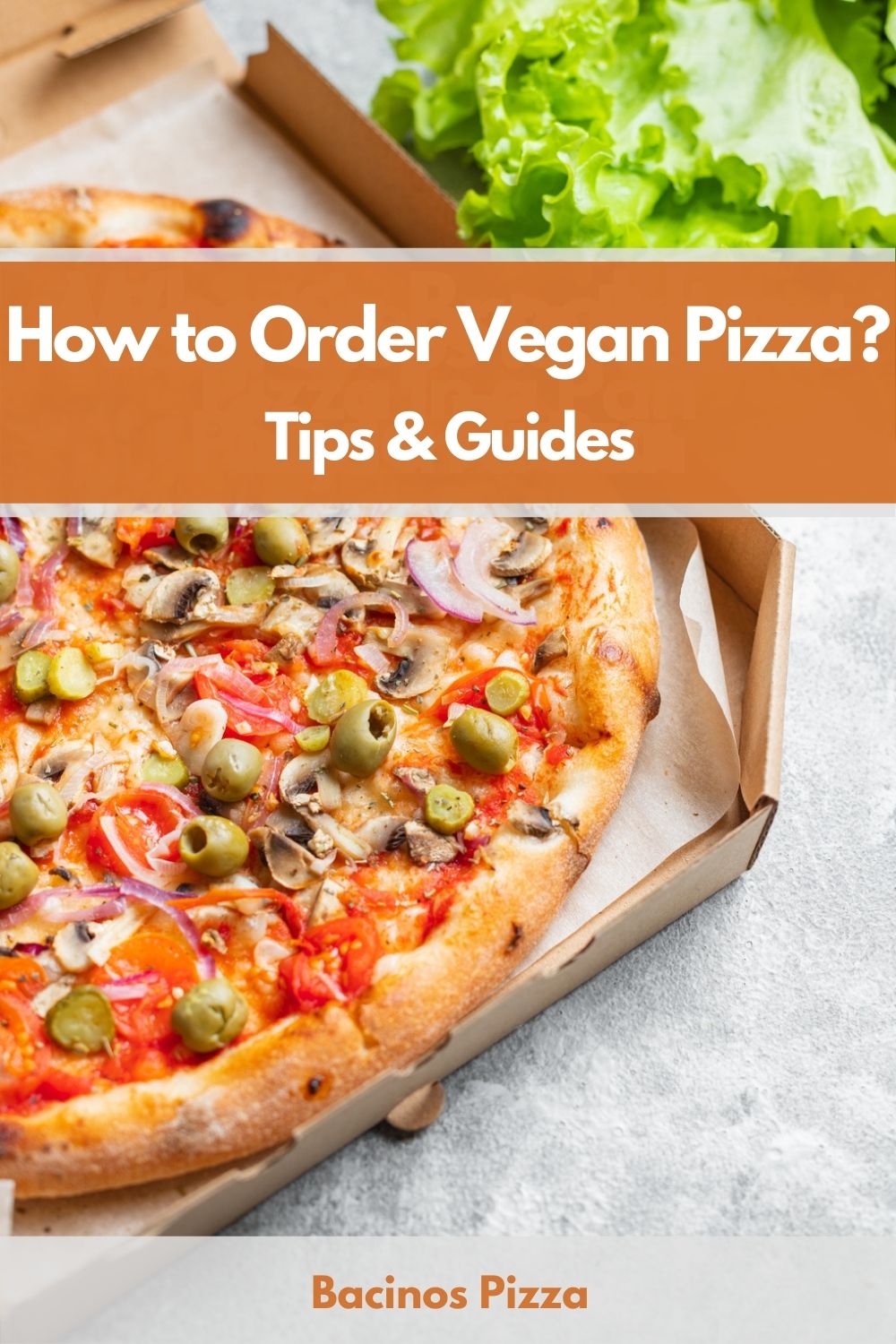 Luckily, most pizzerias today have plenty of vegan options. But what happens when you aren't sure whether your local joint serves vegan pizza? Read on! We have shared some tips on how to order vegan pizza so you can have your usual healthy pie.
What Is a Vegan Pizza?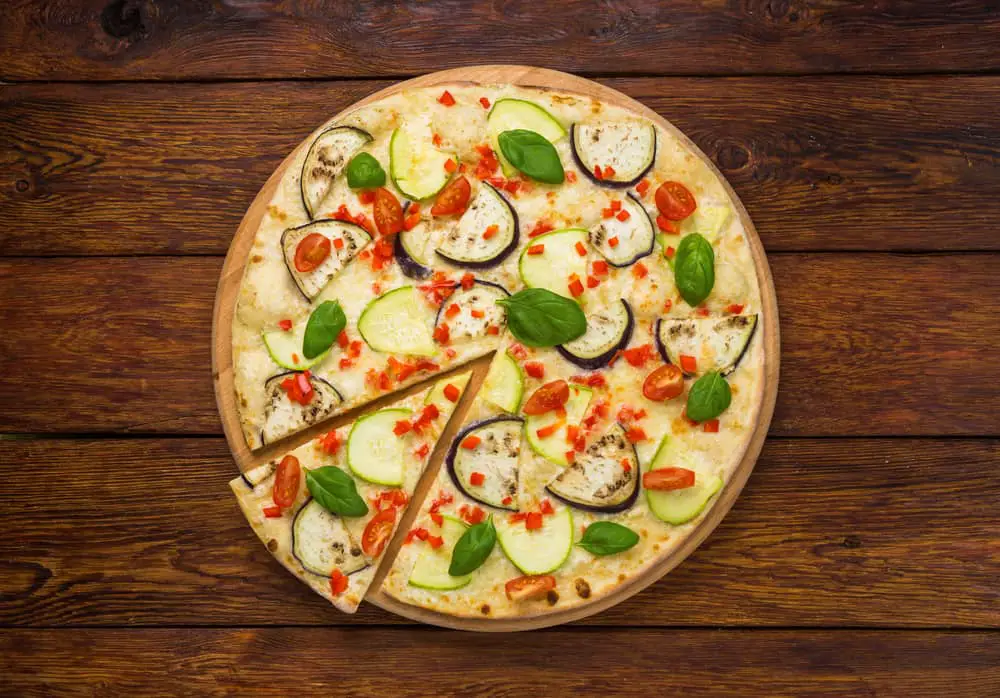 If you are on a vegan diet, that means you do not eat any type of meat, fish, poultry, or any kind of animal products, including milk and eggs. Main foods in your diet would include fruits, nuts, whole grains, leafy greens, seeds, legumes, and vegetables.
Now, most pizzas contain animal products, and without knowing what goes into a vegan pizza, it can be a little difficult to find a pie that is 100% vegan.
Cheese, for instance, is a common ingredient in pizzas and as a vegan, it is one of the products you want to avoid. However, there is also a possibility that the sauce used in the pizza contains milk, or the crust has eggs, dairy, or both.
You want your crust to be just flour, water, salt, and yeast, the sauce to be pure vegetables (perhaps just tomatoes, garlic, onions, and spices), and the cheese to be vegan.
If you are eating out, you can always look at the list of ingredients to know for sure the pizza you are ordering is completely free of animal products. For home deliveries, call the pizza joint and ask for assistance.
Why Vegan Pizzas Are a More Preferred Option Than Regular Pizzas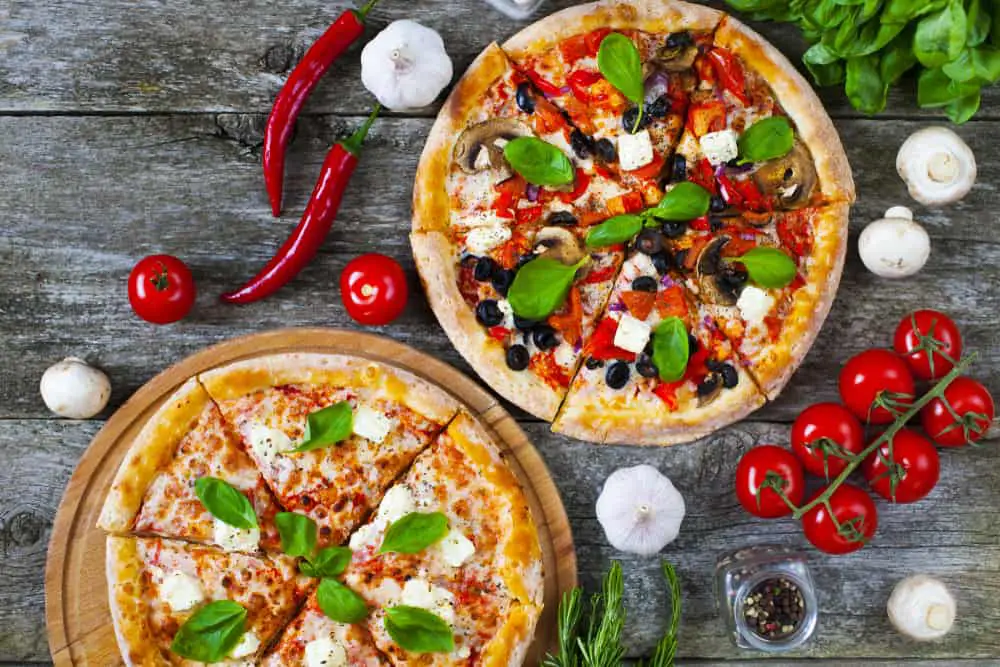 The vegan diet has been found to have an abundance of health benefits, which explains why more and more people are now choosing vegan pizzas over other pizzas.
A vegan pizza, like any other vegan food, has been linked to better heart health and studies show that it lowers the risk of catching other diseases as well.
When you follow a balanced vegan diet, which means skipping foods like pepperoni, cheese, and other dairy products, you may have a lower chance of developing conditions such as heart disease, high blood pressure, obesity, diabetes, and certain types of cancers including uterine, breast, or ovarian cancer.
Choosing a vegan pizza over other types of pizza may also help you live longer, and more particularly if you are willing to reduce your daily intake of calories too.
You will also have a better weight control. Vegans have been found to have a lower BMI than people who regularly eat meat, dairy, and other animal-based products.
In addition, since vegan pizzas have high vegetable content, experts argue that these pizzas are rich in fiber and antioxidants, and such compounds boost your body's immunity, which helps protect you against diseases.
How to Order the Best Vegan Pizza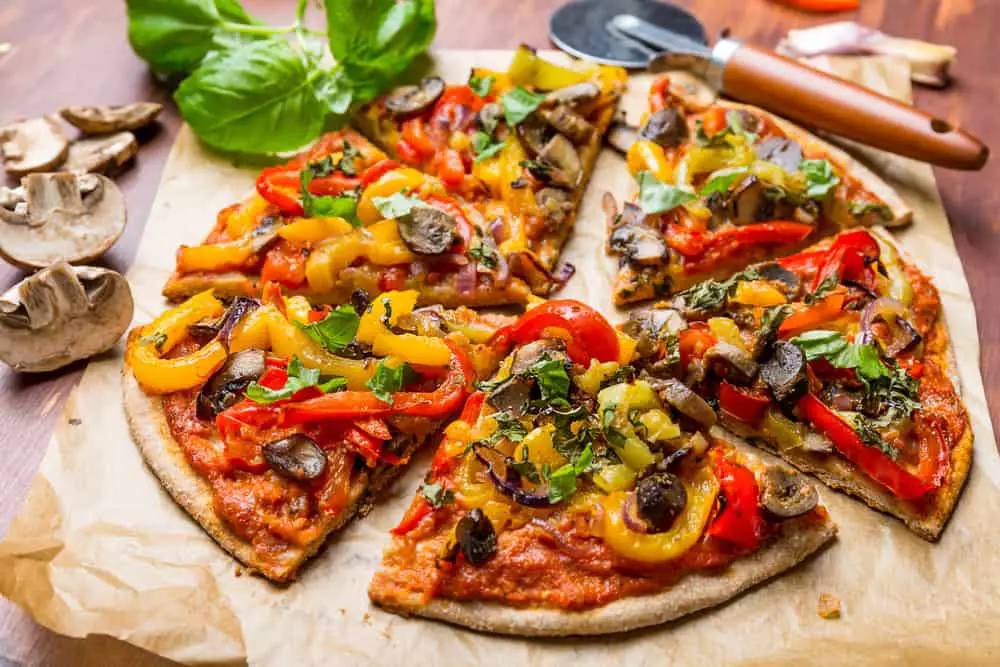 Dining Out
With so many people going vegan, a lot of pizza joints have embraced this new trend and are now labeling the ingredients that are included in each pie.
Even if your local pizzeria hasn't listed any obvious vegan choices on the menu, you can always request your server to make your pizza vegan. For instance, you could request them to exclude the cheese entirely.
You could also ask them if the sauce contains any dairy products or there are any eggs or milk in the crust. Do not ask them if the sauce or dough is vegan because they may not know for sure what a vegan diet entails.
At Home
If it's your first time ordering vegan pizza online, you may find yourself stuck especially if you are buying from a joint you haven't bought from before. So, how do you ensure you are getting a healthy pie and the best value for your money? Here are a few things you can do:
Just like when dining out, unless the pizza joint has a vegan cheese option, do not order pizza with cheese. After the pizza has been delivered, you can go ahead and add your preferred vegan cheese. You will have to bake the pizza a little bit more, though to melt the cheese.
Know Your Pizzeria Better
Most pizza joints will provide nutritional information about their pies on their websites. Even before you dial the number to call for home delivery, take a moment to go through the content posted on the website of your chosen pizzeria.
That way, you will not only know what vegan options they have but also the nutritional value of the ingredients used in their pizzas.
Check which crusts contain milk and other dairy products or which sauces contain parmesan cheese and stay away from those. If something is not clear, you can always ask for clarification before placing your order.
Almost all pizzerias offer a list of the vegetables they use for toppings so their customers can have varieties to choose from. You will want to skip the meats and pick what works for you.
Toppings with mushrooms, spinach, black olives, basil, jalapenos, banana peppers, broccoli, sun-dried tomatoes, and red onions would be a great place to start. Depending on how your pizzeria does their vegan pizzas, you can mix any of these vegetables for a hearty pie.
What If You Want to Make Vegan Pizza at Home Instead of Ordering Online?
It is quite possible. If you have some time on hand and you like trying homemade pies, you can always make your vegan pizza at home. All you will need is:
All-purpose baking flour
Yeast
Sugar
Salt
Mixing bowl
Water
Large wooden spoon
Olive oil
Cling film
Air-tight bowl
Onion, garlic, tomatoes, oregano, and pepper
Rolling pin
Baking tray
Step 1: Mix the Dough
Pour some flour into the mixing bowl and add yeast, sugar, salt, and water. Mix thoroughly with a wooden spoon until the dough becomes soft and spongy. Then transfer the dough onto a flat worktop and knead it for about 5 minutes.
Step 2: Let the Dough Rise
Smear a thin layer of olive oil on the dough and transfer the dough to a lightly greased air-tight bowl. Cover the bowl with cling film and replace the lid. Leave on the kitchen counter for about 60 minutes or until the dough has doubled in size.
Step 3: Prepare the Pizza Sauce
While your dough is fermenting, prepare the tomato sauce. Start by chopping an onion and frying it until lightly browned. Then add garlic and stir for about one minute.
Next, add tomatoes and oregano and season with pepper and a few pinches of salt. Cook and stir constantly until the sauce becomes thick. Remove the sauce from the heat and let it cool.
Step 4: Roll The Dough
Divide the dough into small balls of equal sizes. Flatten slightly and then use a rolling pin to spread each ball out. Roll until it forms a crust of about 10 inches in diameter or larger if you fancy very thin pizzas.
Step 5: Add the Sauce
Move the crust into a baking tray, lined with parchment paper. Spread the sauce evenly before adding the toppings.
Step 6: Add the Toppings
Add your favorite toppings. Arrange mushrooms, pepper, zucchini, artichoke, or any other vegetables you would like to be a part of your dressing. Sprinkle with your favorite vegan toppings and cover with olives. As you do this, have your oven heating.
Step 7: Bake Your Pizza
Place your pizza inside the oven and cook for between 10 and 15 minutes or until the veggies are slightly cooked and the crust has browned.
Step 8: Remove Pizza From Oven
Take the pizza out of the oven and set it on a serving plate. Let it cool for about 3 minutes, then garnish with fresh basil leaves. You may also drizzle a little olive oil on top before serving.
Making a vegan pizza at home is just as easy as baking any other type of pizza. And depending on where you live, it may even take a shorter time to make one yourself than ordering online.
The Takeaway
With more people trying to live healthier, vegan pizzas are becoming highly popular. You can easily order one today from your local pizza joint. All you need to make sure is that the crust, sauce, and toppings don't contain any animal-based products.
But if you would like to have a vegan pizza customized to your taste, you can always make your own at home. Just prepare your dairy-free dough and sauce and top with plenty of fresh veggies.
What's your favorite vegan pizza joint? Or do you prefer making your own vegan pies? Let us know in the comment section.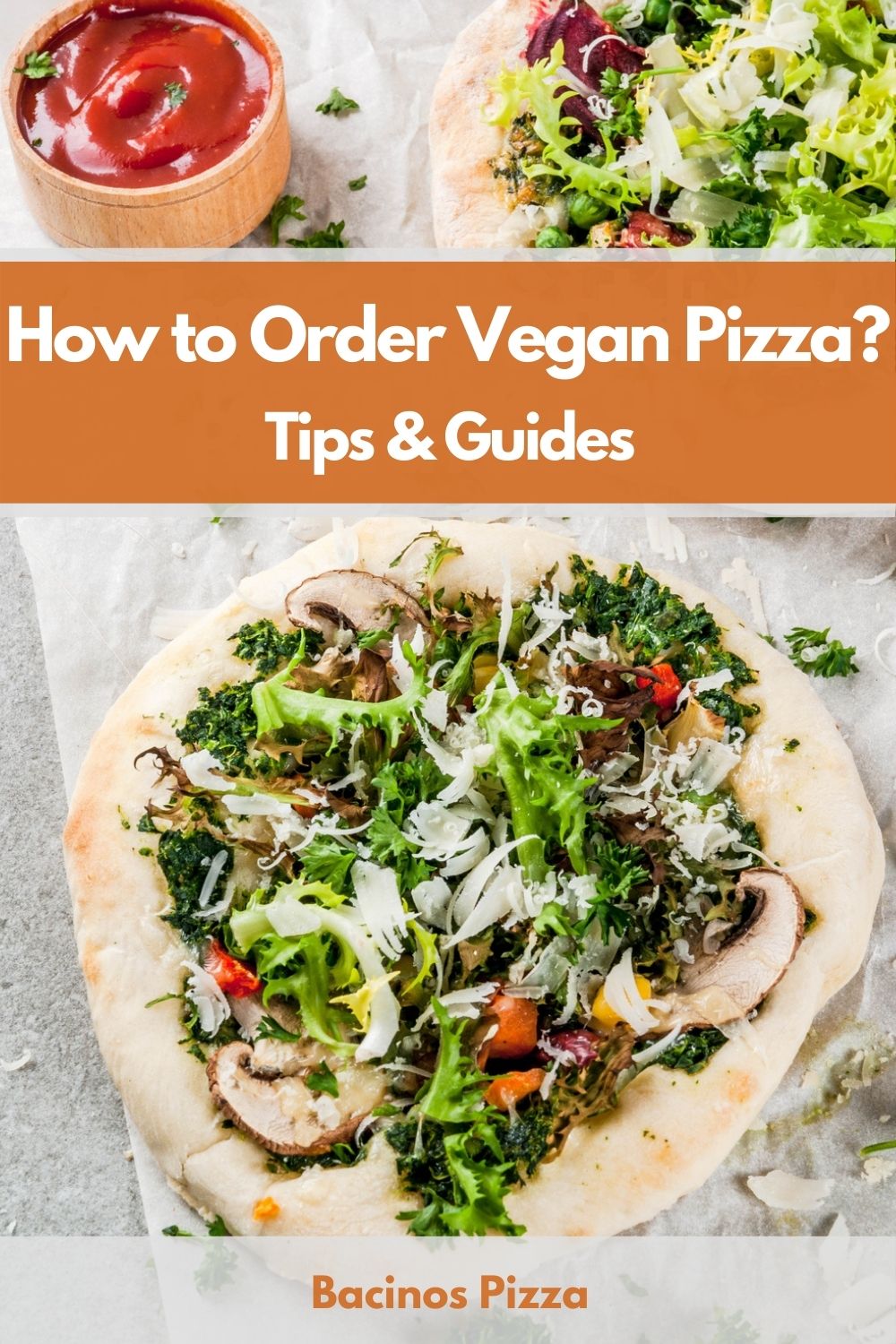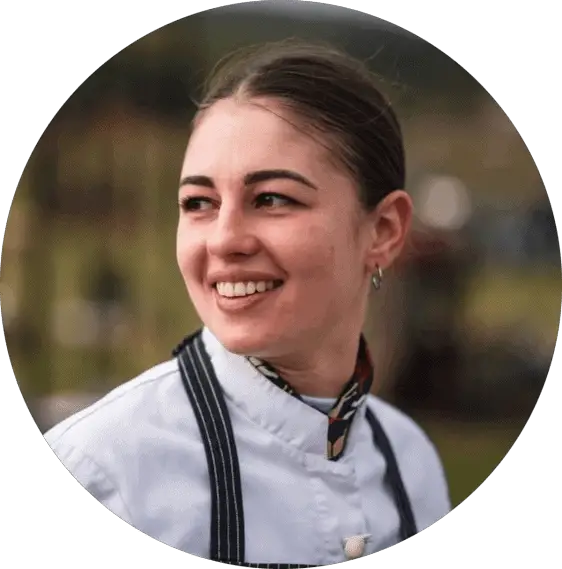 Julie has five years of experience in the restaurant industry, she decided to share her knowledge about her liking and fondness for food and pizza, of course, cooking as her love language. She's very passionate about what she's doing, making all the things she writes regarding pizza recipes, very amazing!