If you're craving a cheesy slice of pizza, Roanoke is an excellent place to be! From thick-crust chewy pizzas to thin crispy pizzas, you'll get to enjoy all types of pizzas in Roanoke.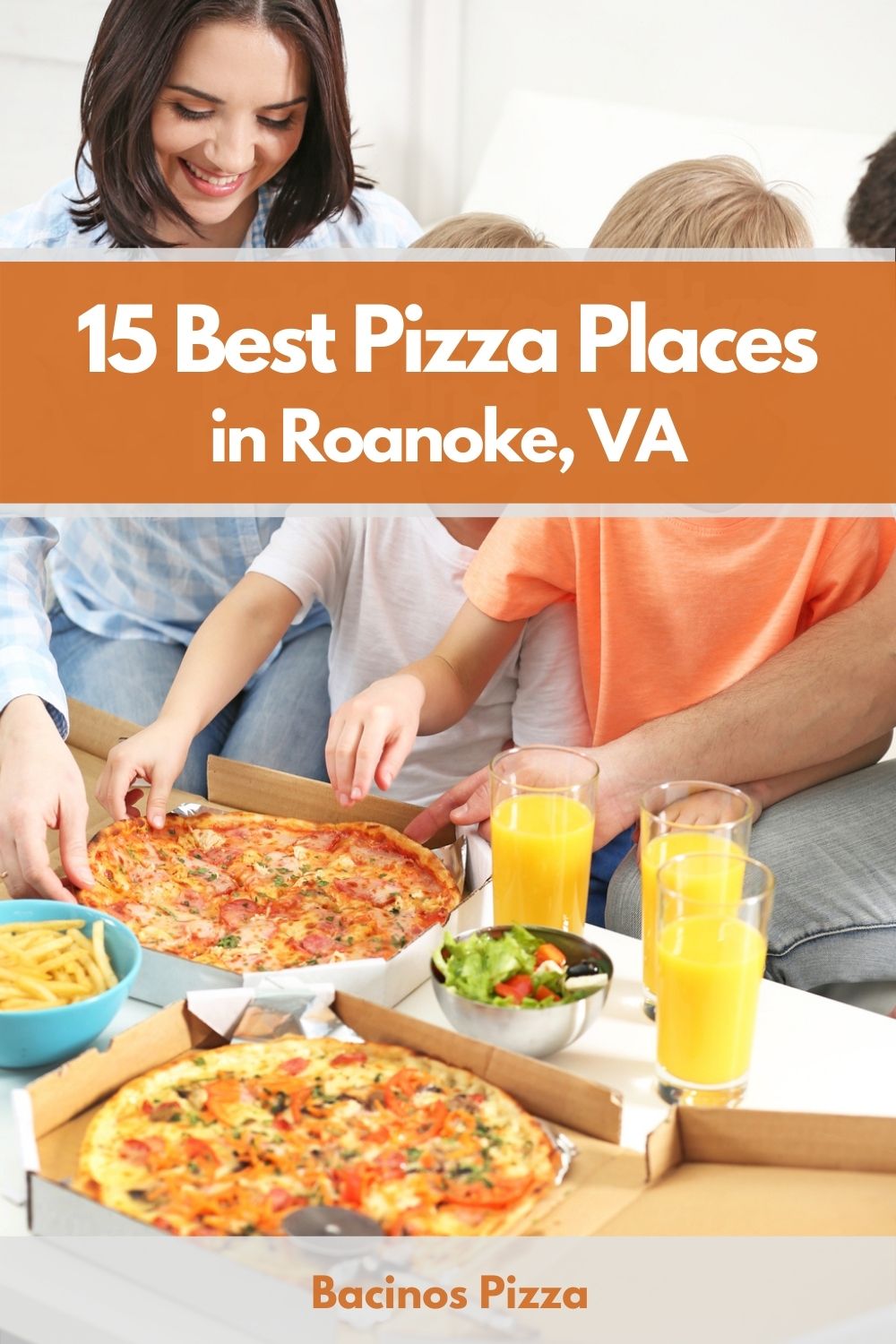 It goes without saying that there are plenty of Italian pizzerias boasting their artisan recipes and Neapolitan pies in Roanoke Valley. But where to go for your next lunch/meal? You might find yourself feeling overwhelmed.
To your rescue, we've prepared this list featuring 15 most Roanoke's best and most-loved pizza places. Let's dive deep and find out the perfect pizza stop for you!
Located in the heart of Downtown Roanoke, Benny Marconi's was opened in 2012. At Benny's, they use quality ingredients for their recipe, and their pizza slices are huge, as they like to say themselves, 'as big as your head.'
The founder, Benedito 'Benny' worked under countless Italian chefs and started baking pies for his neighbors in a brick oven he built off his back porch. In short, that's the story of Benny Marconi's.
The place quickly became popular within the community, and still today, its signature 28-inch pies are famous amongst both locals and tourists. So, if you're looking for a place that serves a delicious slice of New York-style pizza and has a casual atmosphere, Benny is your place!
Address: 120 Campbell Ave SE, Roanoke, VA 24011, United States
Contact: +1 540-400-8818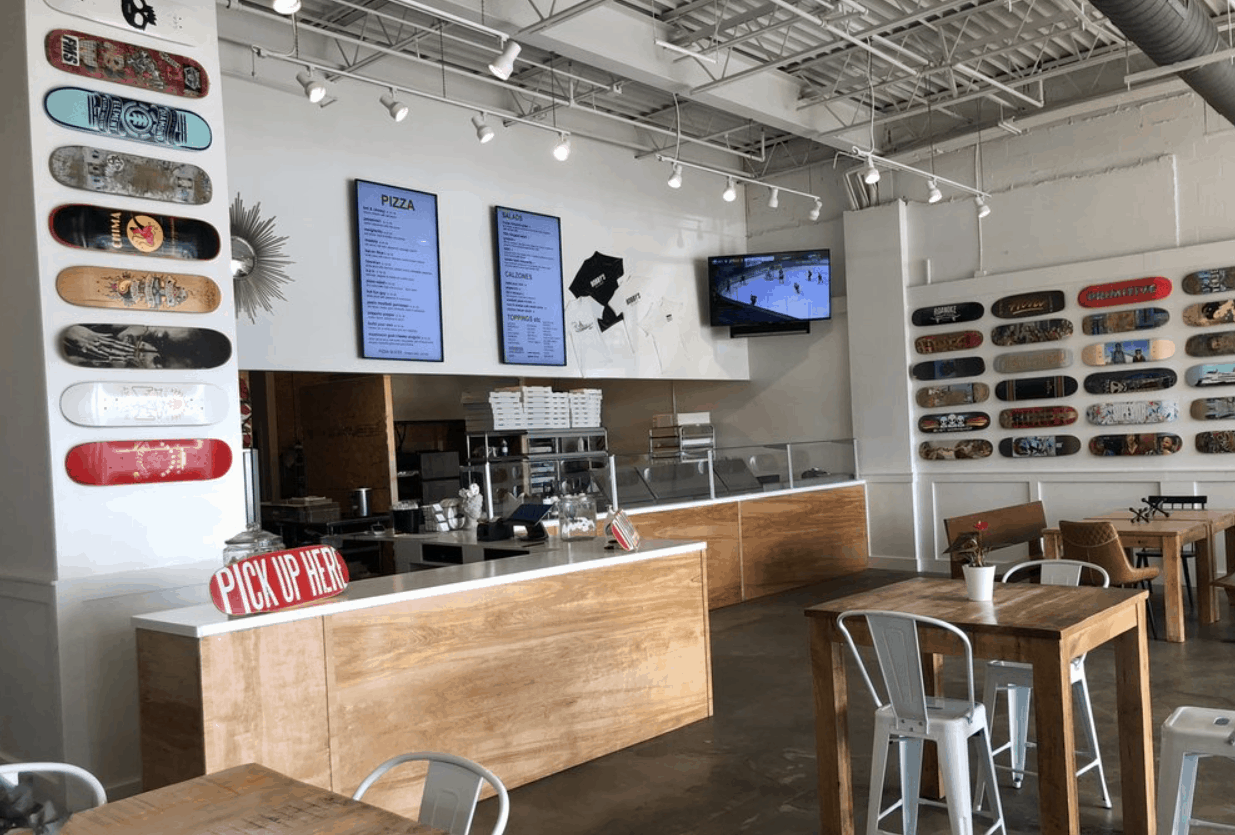 Are you craving some thin-crust pizzas? Pizza crusts at Bobby's are so thin and tasty that you'd want to finish it all; perfectly crispy on the outside and soft and airy from the within.
Bobby's Hot & Cheesy is the perfect name for the pizzeria, i.e., your pizza comes hot and insanely cheesy! Even if you're a vegan or on a gluten-free diet, this place will not disappoint you. The toppings and beer selection is also fantastic at Bobby's.
For pizzas, go with one of their specialty pizzas or build your own with any toppings combination you like. Besides pizza, we'd highly recommend their tiki calzones, and Bobby's pink lemonade seems to be everybody's favorite!
Address: 2071 Colonial Ave SW, Roanoke, VA 24015, United States
Contact: +1 540-795-4217
Mellow Mushroom has a clean, bright, and welcoming atmosphere. Besides varieties of stone-baked pizzas, they are also commended for their beer and cocktail selection – 49 draft beers and plenty of handcrafted cocktails.
For appetizers, Mellow's pretzels with blue cheese dip are loved by many. Most of their pizzas can be made vegan as well as gluten-free. The décor and ambience at Mellow's have a 70's vibe, and the servers and the staffs are friendly and attentive.
Besides vegan pizzas, they have plenty of other vegan and vegetarian options. So, if you're searching for a vegan restaurant in Roanoke, Mellow Mushroom might be the perfect place for you.
Address: 2239 Franklin Rd SW, Roanoke, VA 24014, United States
Contact: +1 540-512-9822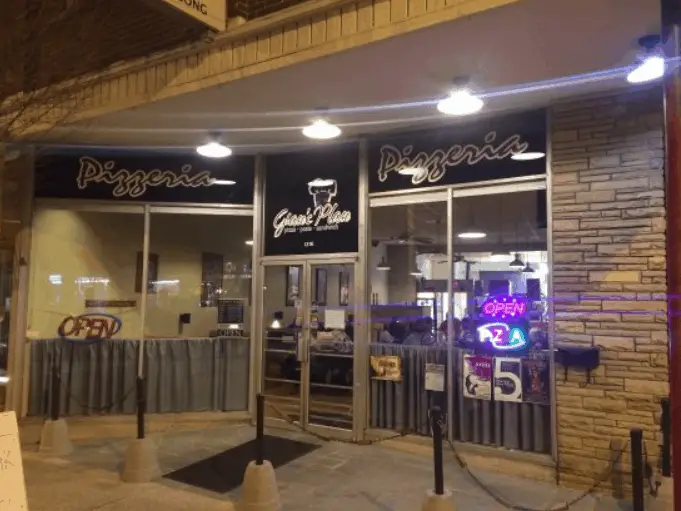 Located in the Gradin village, Grace's Place Pizzeria is one of the premium Italian pizzerias in Roanoke. Their pizza crusts are just perfect; not too thick and not too thin! Besides Grace's pizzas, their calzones and wings are also fantastic. So, if you don't feel like pizza, you know what to order!
The menu at Grace's Place Pizzeria is quite diverse, including plenty of pasta, sandwiches, and pizza varieties. Moreover, they also have a kid's special menu. So, if you've kids, they'll love it here!
Address: 1316 Grandin Rd SW, Roanoke, VA 24015, United States
Contact: +1 540-981-1340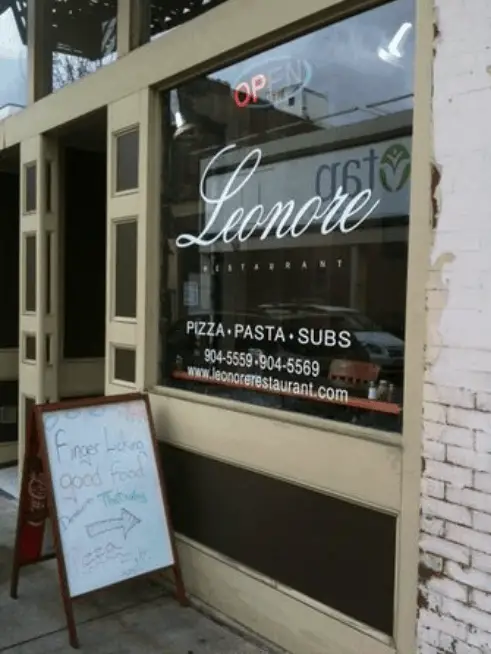 Leonore Restaurant is a local Venezuelan restaurant with a distinctly Italian twist. Their menu features plenty of fusion cuisine that embodies both Venezuelan and Italian tradition.
The best part about this restaurant is that they hold fundraisers every now and then and also contribute a certain part of their income to Venezuelans in need. Kudos to their humanitarian efforts!
Besides Leonore's pizzas, their arepas are to die for! Moreover, you've got to try their garlic knots! The atmosphere at Leonore's is cozy and laid-back, and the servers and the staffs are absolutely friendly and courteous.
Address: 128 Campbell Ave SW, Roanoke, VA 24011, United States
Contact: +1 540-904-5559
If you're looking for a chill sports bar where you'll get to enjoy delicious pizzas and enjoy big games and live music with your friends, look no further than this; Allsports café has got your back!
This café features multiple high-definition large TVs and karaoke. No wonder why Allsports café is one of the local favorites! Many even vouch that they serve one of the best wings in entire Roanoke.
Allsports café is also known to have a great selection of beer on tap. The café is always packed on game day. So, make sure you reach early or order a takeaway.
Address: 2326 Grandin Rd SW, Roanoke, VA 24015, United States
Contact: +1 540-725-5155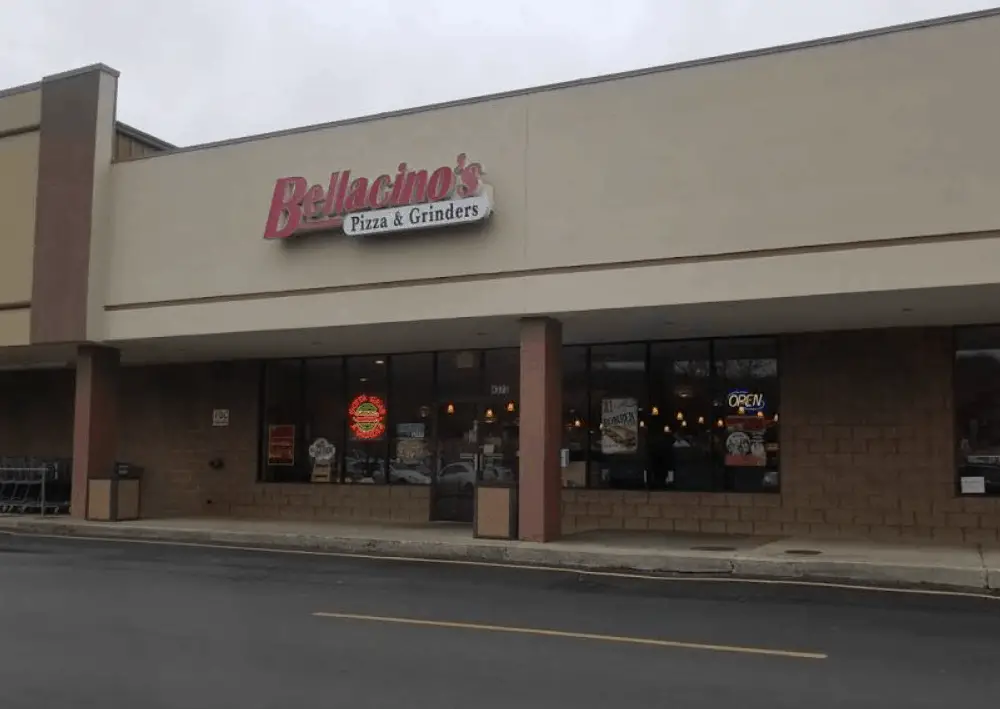 Freshly baked bread from scratch every day! With more than 50 locations in the United States, Bellacino's is undoubtedly one of the best pizza places in Roanoke. Order one of their speciality pizzas or invent your own with any toppings assortment you desire.
Likewise, they also serve their grinders hot and fresh. Their garlic cheese bread is also loved by many. The staff members are friendly and helpful, and the atmosphere is welcoming and kid-friendly. As per the pricing, many find it very reasonable and worth it.
Address: 4373 Starkey Rd, Roanoke, VA 24018, United States
Contact: +1 540-989-2009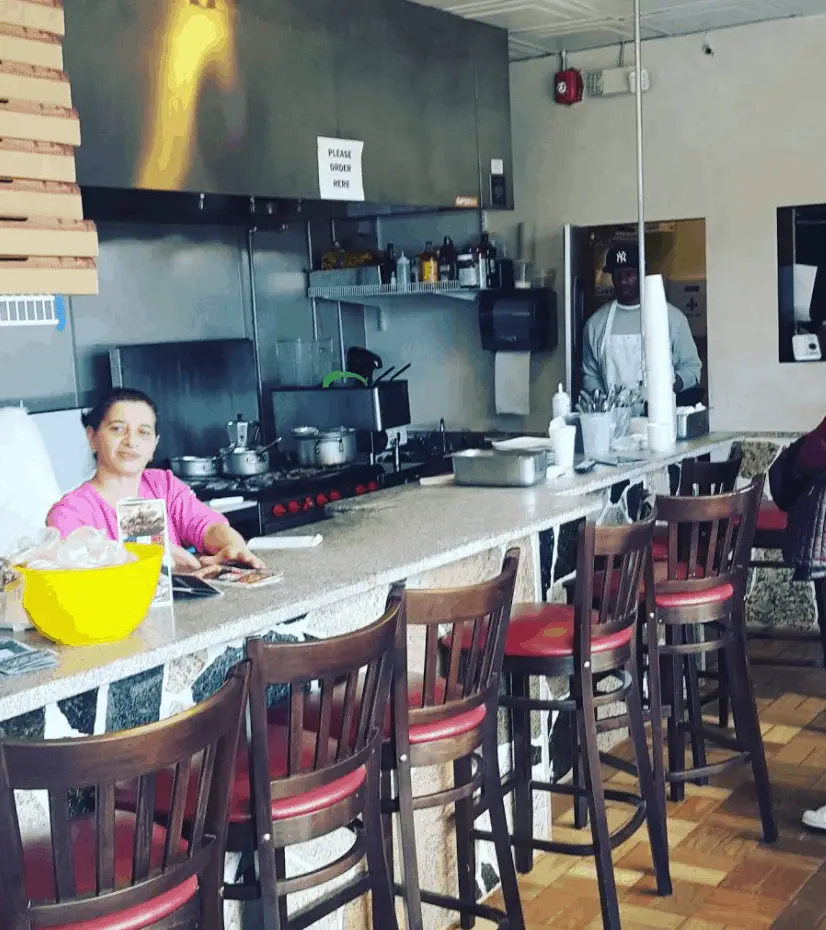 Tony Avellino's is another most sought-after Italian food land in Roanoke. This casual Italian restaurant serves delicious New York-style pizzas along with other Italian delicacies. If you love New York pizza in Vinton, there's no doubt you'll love this place too!
This cozy authentic, family-owned Italian restaurant is also famous for its calzones and cheesesteaks. The pizzas are great, the service is amazing, and the prices are fair.
So, if you're wondering where to have your next cheesy bite of New York-style pizzas, you can enter Tony Avellino's eyes closed!
Address: 3606 Franklin Rd SW, Roanoke, VA 24014, United States
Contact: +1 540-986-6700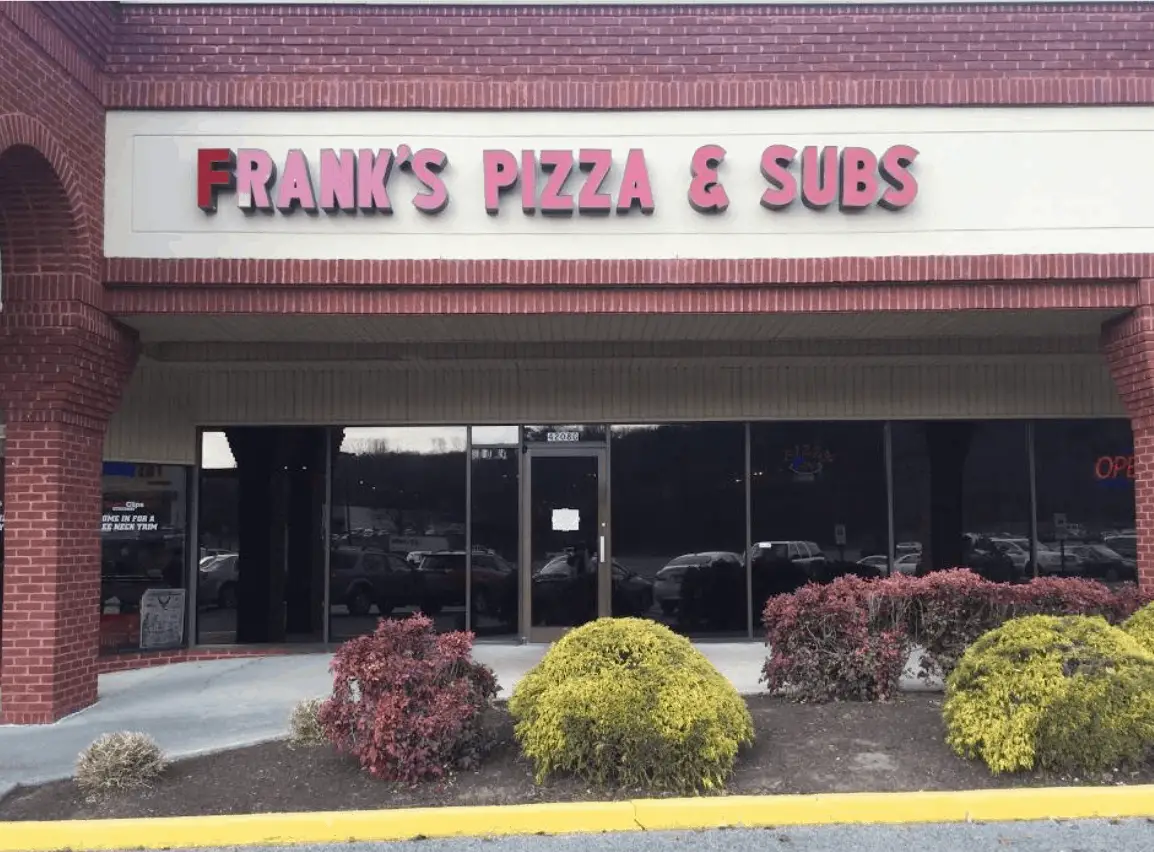 This local pizzeria on Hunting Hills serves you fantastic pizzas. They offer gluten-free versions of cheese pizzas as well. The toppings list is not out of the world, but they really do their best with what they have to offer to their customers.
What's more, their menu also features plenty of interesting subs. Frank's Pizza & Subs offers their customers great service and reasonable pricing. However, if you're looking for a fancy restaurant that offers you a premium pizza experience, Frank's might not be the perfect place for you.
Address: 4208 Franklin Rd SW, Roanoke, VA 24014, United States
Contact: +1 540-989-4440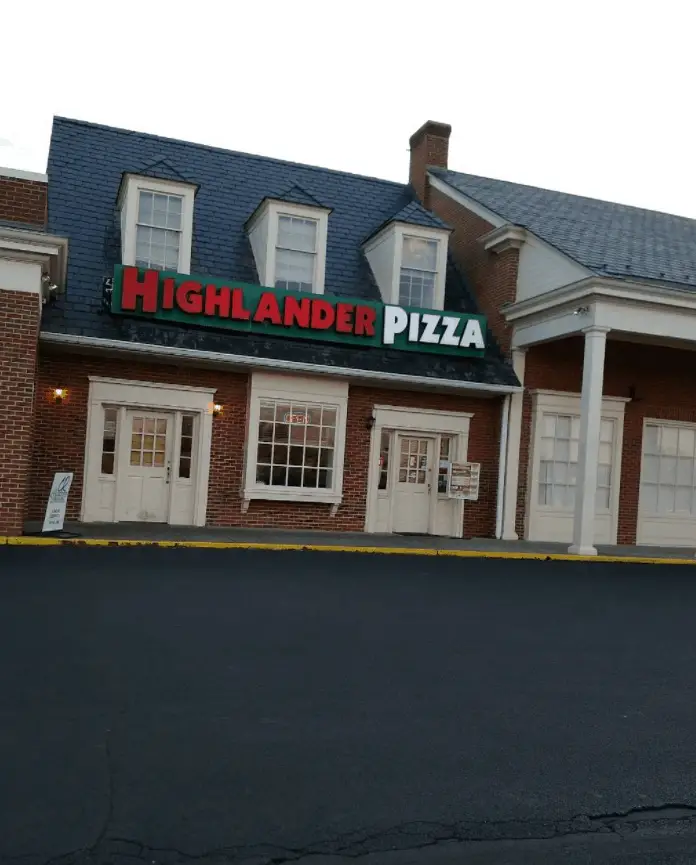 At Highlander Pizza, they make the dough fresh, and the ingredients used are of premium quality. Even the simplest cheese pizza is served delicious here. Besides their hand-tossed and thin delicious pizzas, customers also love Highlander's cheesesteak, wings, and calzones.
Though the prices might seem overwhelming at first, Highlander's food is worth every penny! Rather than a proper dine-in session, many prefer this place for a to-go. So, if the atmosphere doesn't seem inviting, order a takeaway instead.
Moreover, Highlander Pizza also offers halal food. If you're in search of a good pizza place in Roanoke that serves halal items, you've found your place!
Address: 2043 Electric Rd, Roanoke, VA 24018, United States
Contact: +1 540-774-7777
This Italian chain of eateries is best known to serve an excellent variety of pizzas, pasta, and salads. First opened in 1985, in Plano, Texas, as the original unlimited pizza buffet, Cicis has now grown to over 300 restaurants.
Cicis Pizza has one of the best selection of pizzas in Roanoke, served hot and fresh right out of the oven, and the price is unbeatable! The atmosphere is family-friendly and great for kids. From flatbreads and pan pizzas to traditional pizzas and stuffed crusts, Cicis has got something for all!
Address: 1413 Towne Square Blvd NW, Roanoke, VA 24012, United States
Contact: +1 540-563-8181
Craving some Neapolitan-style pies? Located in the heart of the Blue Ridge Mountains, Fortunato is the only traditional Italian restaurant that offers Neapolitan-style pies in Roanoke.
The wine list is phenomenal, and the original handcrafted cocktails are one of the best features of this Italian restaurant. Pasta is made in-house, and vegetables and meats are locally sourced fresh and healthy.
At Fortunato's, Italian flavors surprisingly combine to give you a delightful wholesome food experience. For appetizers, order arancini. You won't regret it! Moreover, deserts at Fortunato's are to die for!
The atmosphere in this restaurant is casual, and the staffs are friendly. Overall, many believe that Fortunato is one of Roanoke's finest. And we second that!
Address: 104 Kirk Ave SW, Roanoke, VA 24011, United States
Contact: +1 540-400-7315
Located in the Wasena neighborhood, The Green Goat features homey outdoor seating with a deck. They also have firepits outside to sit by for cooler days.
The scenery of the nearby park and the Roanoke River from the restaurant is beautiful. What's more, The Green Goat also has space to walk around outside.
The best part of this restaurant is that it is pet-friendly. Not only is The Green Goat famous for their pizzas, but many also rave about their blue cheese waffle fries and Korean tacos.
So, if you're in search of a kid-friendly and pet-friendly restaurant in Roanoke that radiates a positive atmosphere and serves excellent quality delicious pizzas and food, The Green Goat is your place!
Address: 802 Wiley Dr SW, Roanoke, VA 24015, United States
Contact: +1 540-904-6091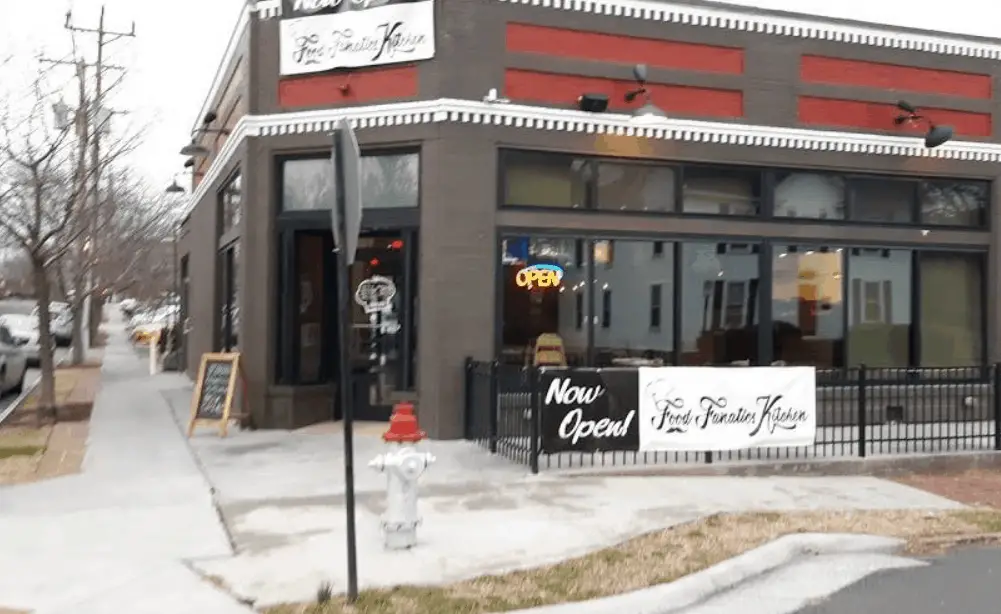 For authentic Italian cuisine and house-made pasta in Roanoke, Food Fanatics should be your next food stop. This local Roanoke neighborhood restaurant offers a daily changing menu and excellent wood-fired pizzas.
Food Fanatics Kitchen also serves their customers a good selection of draft, domestic as well as imported beers, and the varieties of wine they offer are also quite impressive. Moreover, they also have an excellent selection of craft cocktails to choose from.
Needless to say, their Indian infused wood-fired pizzas are undoubtedly one of the best in Roanoke. For appetizers, we highly recommend Food Fanatic's bacon on bacon. Their crab cakes are also phenomenal!
Overall, the food, service, location, and atmosphere are fabulous. What else could you ask for?
Address: 551 Marshall Ave SW, Roanoke, VA 24016, United States
Contact: +1 540-204-4767
There are plenty of Frank's restaurants in Roanoke. Among them, the one located in Brambleton is a guaranteed place for great food and service. This Italian restaurant also features a party room for your special occasion.
Frank's has a great family-friendly atmosphere and a kid-friendly menu. The ambiance is casual, and the prices are very fair and honest. Like their pizzas, their subs and calzones are fantastic as well.
You can also go for Neapolitan pizza by the slice if you're at Frank's by yourself.
If you're with your pack, order their specialty pizza, or you'll also be provided with an option to make your own Neapolitan or Sicilian pizza by selecting a few exciting toppings combinations from their classic list of available toppings.
Address:  3743 Brambleton Ave, Roanoke, VA 24018, United States
Contact: +1 540-989-9190
Summary
A pizza hunt in Roanoke couldn't have been made any easier! These 15 pizza places are known for their service, ambiance, reasonable pricing, and, of course, pizzas!
Be it family vacay or friends jamming sessions, we've got something for you all. What's more, we've even found a perfect pet-friendly restaurant for you!
We hope you go relish delicious, crispy, chewy, and cheesy pizza slices in Roanoke. Is there any other Roanoke's little pizza heaven that we're not aware of? We're all ears!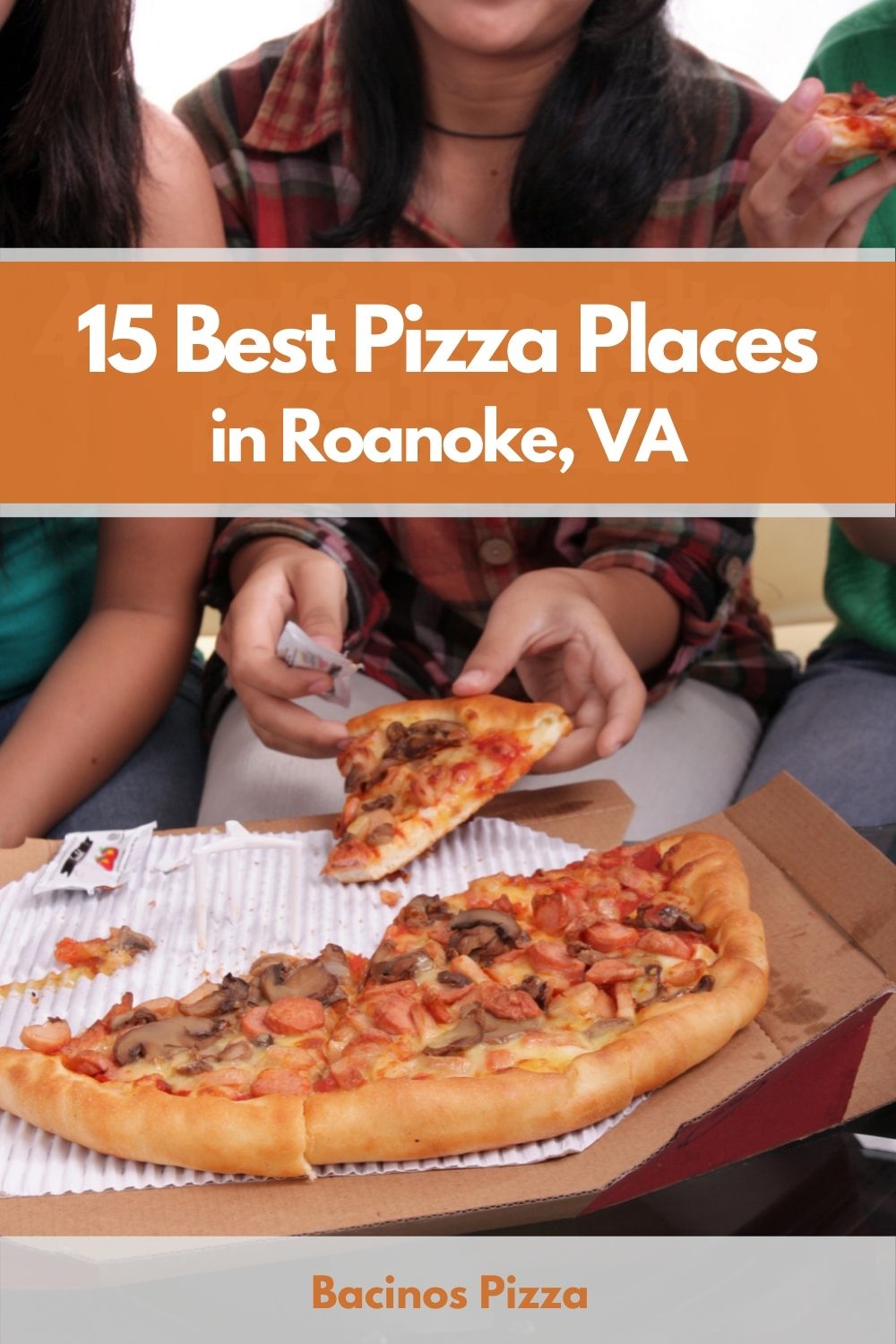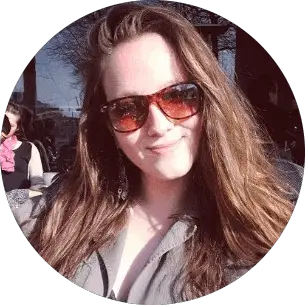 Barbara is an enthusiastic food-exploring person that goes through different culinary experiences. She got inspired by creating a pizza blog post after she tasted one of the best-selling pizzas in Toledo.