Louisville is a lovely southern city and Kentucky's largest metropolis. It offers a plethora of historical and cultural attractions for everyone. It also provides a varied range of culinary cultures. It also has a wide selection of pizza restaurants if you're looking for comfort food. Check out these 11 best pizza places in Louisville, KY.
Price: $$
Address: 1045 Goss Ave, Louisville, KY 40217, United States
Phone: +1 502-635-2020
The Post is a fashionable cafe named after the old Germantown VFW Post building. The owners purchased and renovated it to a rustic-chic setting. It now boasts of a slice counter.
You can enjoy pizza in whole pies or New York-style slices. The slices are just as wonderful and huge. You can also go for sandwiches, salads, and calzones.
The team styles the pizzas after the United States military. They serve over 10 specialty pizzas in three sizes. You can create your pizza or order the Riveter. It comes with basil, meatballs, and provolone.
The Post has evolved into a popular hangout for Louisville's younger generation. They come to savor the daily slice. The featured slice depends on a chef's whim.
Price: $$
Address: 1540 Frankfort Ave, Louisville, KY 40206, United States
Phone: +1 502-409-8440
This place serves classic Neapolitan pizza in a historic location. It's housed in an 1860s brick building with an old-school ambiance. However, the interior puts forth forward-thinking.
Lupo is run by veteran musicians who also enjoy Italian cuisine. Everything is created from scratch, with daily fermented dough. They even bought the iconic pizza oven from Modena, Italy.
This restaurant develops seasonal dishes that include handmade pasta and wood-fired pizzas. It was awarded as Louisville's Best Pizza in 2021.
You can try the legendary Pizza Fiore from Monday to Thursday. It's a crust pizza stuffed with ricotta and comes with arugula, mozzarella, and burrata.
Pizza Lupo is a master at producing crusts. The dough has just the right amount of crunch, making each mouthful better than the last!
They also take pride in their natural Sourdough crust, which they make daily. Sourdough not only has a terrific flavor but also is easier to digest.
Price: $$
Address: 3724 Frankfort Ave, Louisville, KY 40207, United States
Phone: +1 502-742-8200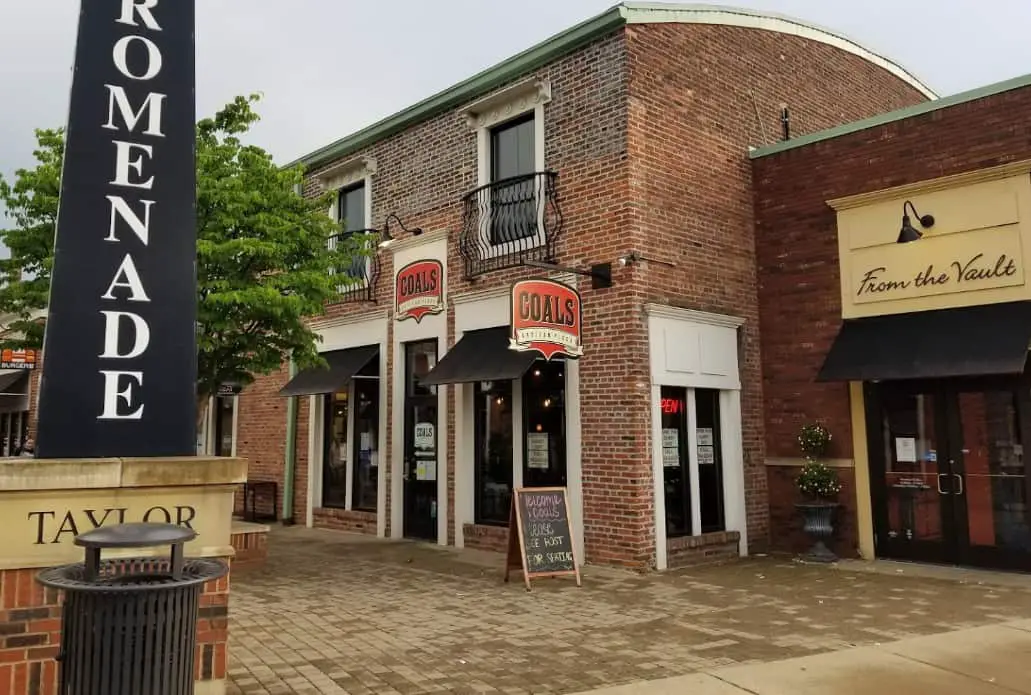 Coals Artisan Pizza was the first coal-fired pizza in Kentucky, which opened in 2011. Its ideal location ensures a contemporary and elegant experience. This industrial-chic cafe with a full bar serves coal-fired gourmet pizzas.
The owners devoted years to traveling the country and eating at the top pizza restaurants. They did this to perfect their own special cold fermentation dough.
Pizzas are topped with premium ingredients. However, the specialty pizzas are also worth tasting. For instance, the Waverly has a sweet and salty hit with mozzarella, gorgonzola, and fig jam.
Several house pies are garnished with a combination of fresh ingredients. They express the spirit of each section of the city. Thus, they are fittingly named after Louisville neighborhoods.
Price: $$
Address: 1381 Bardstown Rd, Louisville, KY 40204, United States
Phone: +15024542711
Impellizeri's Pizza is a vintage pizza joint with a flagship location that used to be the family's butcher shop in the 1970s to 1980s. It's owned and managed by Benny Impellizzeri.
This restaurant invented "Louisville Style Pizza," which consists of double layers of toppings and cheese. They also serve an Italian-inspired cuisine with appetizers, hoagies, and more. These are made from family recipes.
Try their Sicilian deep-dish pizza if you're starving and have the time. It's gigantic and worth the 45 minutes of making. Make sure you invite some buddies.
Price: $$
Address: 975 Baxter Ave, Louisville, KY 40204, United States
Phone: +1 502-458-1828
Wick's, a family-owned and run pizzeria, was founded by a local couple. They dreamed and organized the opening of their popular pizza parlor around their parents' dining.
The couple serves various sandwiches, which they jokingly refer to as "sandwicks." They also offer baked pasta like alfredo and manicotti.
The owners are still as engaged as ever. They help with the upkeep of Wick's pleasant and inviting atmosphere. They make each teammate and visitor feel welcome.
Wicks' pizza features a thin crust prepared from a handmade dough. The crust is made daily. It is stacked high with a variety of toppings.
Their pizzas come from 10″ to 18″. You can make your own or choose from a variety of specialty pizzas.
Price: $$
Address: 1890 S Hurstbourne Pkwy, Louisville, KY 40220, United States
Phone: +1 502-265-4591
Tony Palombino wanted to mix his recipes and style with everything his family taught him. So, Boombozz Pizza was born in 1998.
Tony wanted to bale gourmet pizzas with quality ingredients. He planned to do this using only one little pizza oven and hard work.
"Boombozz" is an Italian slang that implies "crazy, wild, and fun." Tony prioritizes these concepts in everything he does. Thus, Boombozz pizzas have a unique flavor. The Taphouse restaurant also provides a vibrant atmosphere.
Boombozz's menu has a variety of specialty pies. It ranges from the traditional to the adventurous. You can also make your own.
No other pizza parlor in the United States has earned "Best Pizza in America" twice! No one except for Boombozz!
Price: $$
Address: 919 Baxter Ave, Louisville, KY 40204, United States
Phone: +1 502-614-8424
DiOrio's is a pizza parlor, not merely a restaurant. It serves New York-style pizza as well as sliced choices.
DiOrio's uses only the highest-quality ingredients and passes them on to you. It takes pleasure in preparing fresh dough every day and homemade mozzarella. It also serves only the best meats and cheeses on the market.
Their dough is hand-rolled and gently proofed to ensure a beautiful crust. Their pizza sauce is also unique.
There are a lot of dishes to select from.  You can have wings, hoagies, wings, and several fried slices of cheese. However, customers keep coming back for the pizza.
The signature Gibbon pie is topped with fresh, savory ingredients and a handmade marinara sauce. You can also enjoy a single, customized slice during lunch for a low price. That's probably all you'll need.
Price: $$
Address: 1573 Bardstown Rd, Louisville, KY 40205, United States
Phone: +1 502-454-4544
Za's has been a neighborhood favorite for years. This pub is a tiny, old-school pizzeria with wooden décor and bar-styled pizza.
Its superb pizzas are due in part to the excellent, basic dough they utilize. The yeasty dough is tasty and versatile. You can experience it in their garlic knots, cheesy bread, and pizzas. Also, try their unique appetizers, which are half the price on Mondays.
The New York-style pizzas are delicious and thin-crusted.  The vegetarian menu is also extensive. A vast wine list is also available.
Price: $$
Address: 700 E Market St, Louisville, KY 40202, United States
Phone: +1 502-749-7100
Garage Bar is well-known for its lovely outdoor space, several ping pong tables, and the cured hams that hang over the place. What comes more surprising is the customized wood-fire brick oven. It produces some of the city's best pizzas.
The restaurant's name comes from the previous owner of the building, an auto body company. The gas pumps, large garage door, and junked cars in front all add to the uniqueness of this location.
The cuisine and beverages are just as good as the setting and atmosphere. Garage Bar puts its stamp on everything they serve, like brussel sprout pizzas. This is the place to go if you want wood-fired Margherita pizza.
Price: $$
Address: 2230 Frankfort Ave, Louisville, KY 40206, United States
Phone: +1 502-690-2167
Jake and Elwood's café is a no-brainer if you're seeking Chicago-style pizza. John Thurlow, the owner, came from Chicago to bring deep dish pizzas to the city.
John opened the restaurant on March 16, 2020. It's the exact date that Kentucky businesses were ordered to close their indoor eating areas.
John and his staff responded quickly by promoting carry-out choices. They were able to spread the word despite the difficult circumstances.
Jake and Elwood's specializes in deep-dish pizza, but they have a lot more to offer. You can go for hand-tossed pizzas, Chicago-style hotdogs, and sandwiches. Don't miss out also on their various salads and appetizers.
Price: $
Address: 2500 Crittenden Dr, Louisville, KY 40217, United States
Phone: +15023844777
Derby City Pizza dates back to 2005. It opened intending to provide excellent food at a higher value. Today, it still lives up to its commitment to Louisville neighborhoods.
Family is spoken here at Derby. The food is Italian, with a specialty on "Southern Style" pizza. Lunch and dinner are served quickly and casually.
The pub puts a premium on value. You can always count on superb Italian food at a reasonable price. You can enjoy dining whether you're alone or with your family.
They take pride in quality with their locally-sourced ingredients and distinctive sauces. There are various options available. You can have thick crust pizzas or customize your own to several healthy options.
Summary
Pizza establishments in Louisville provide various styles and unique proprietary options you'll surely enjoy. You'll find the greatest pizza here, whether you're looking for an elegant cafe or a casual neighborhood spot. You can never get disappointed with these 11 best pizza places in Louisville, KY.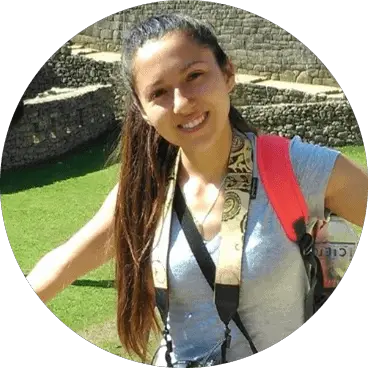 Kathryn's love for pizza started when she was still young. When she was young, she's been a picky eater–that's what her Mom used to say. The only food that she enjoyed and loved was pizza–until now! Her love for pizza turned into a passion!