There's a saying that once you taste Neapolitan pizza, you never want to go back to any other. And it's pretty easy to see why that's true. Naples, Italy, is where pizza was invented, so it makes sense that that's where it tastes the best.
Sadly, we can't always visit Naples when we're craving pizza, so why not try to make it at home? It sounds more complicated than it is, especially given that you don't need many ingredients. Check some of the best Neapolitan pizza recipes below.
1. Perfect Neapolitan Pizza Recipe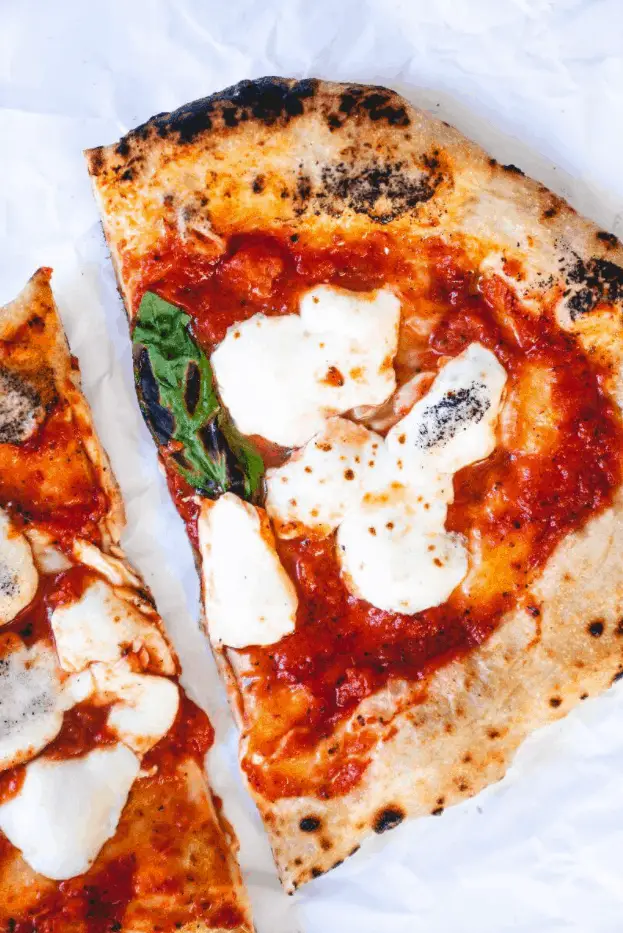 Sonja and Alex came up with this recipe, and it truly is perfect. They say that the key is simple flavors, a thin crust, San Marzano tomatoes, and mozzarella. It's also essential to use the Tipo 00 flour when making the dough, after which you should allow it two to three days to rest in the refrigerator. You'll also need some basil, kosher salt, and cornmeal for dusting the pan.
2. Johnny Di Francesco's Neapolitan Pizza
Want to make pizza like a champion? You should learn from one then. Johnny Di Francesco is the World Champion Pizza Chef, and he's here to teach us all how to make a winning Neapolitan pizza. He shows each step of the process, making it easy for everyone to make the dough from scratch. It's easy to see why he's the champion – he does it so easy, and the pizza turns out great.
3. Hacker-Free Neapolitan Pizza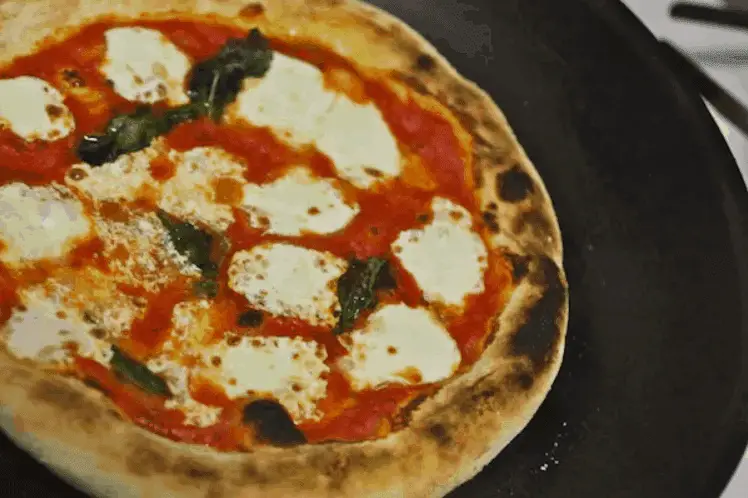 This one is easy to make with a few essential ingredients, most of which you probably have at home. The only thing you'll have to ensure is the Tipo 00 flour for the best results. Other than that, you'll need kosher salt, Italian tomatoes, mozzarella, and basil. It'll give you four to six servings.
4. Easy Neapolitan Pizza Recipe
This one goes into detail, explaining everything from what flour you should use to why that's important. He also mentions several alternatives you can use if you can't find the original ingredients. One trick he suggests is using cold water instead of warm. Why? It's meant to help the dough rise slowly, resulting in an airy and crispy crust.
5. Food Network's Neapolitan Pizza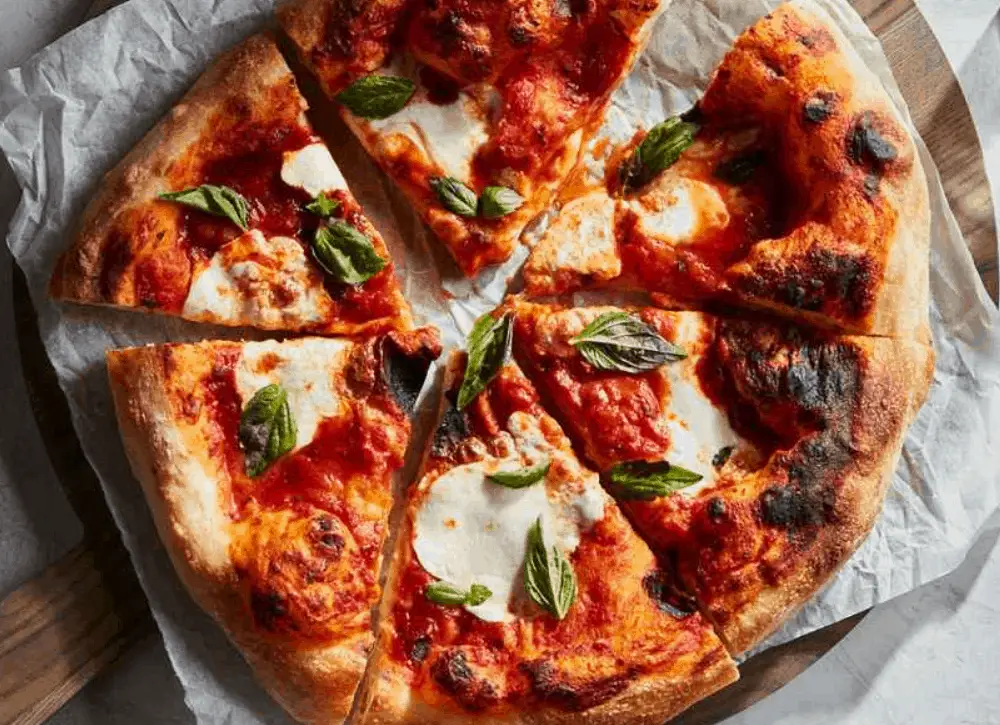 Technically, you'll need two and a half hours to complete the recipe. It takes as long because you're making the dough from scratch, and it has to sit for a while. Once it's ready, you can go ahead and top it with whole peeled tomatoes, extra-virgin olive oil, basil, and mozzarella. Of course, let's not forget kosher salt.
6. Gennaro Contaldo's Neapolitan Pizza
What better way to learn how to make Neapolitan pizza than from a master? Gennaro Contaldo is an Italian chef here to show how to make this authentic pizza. He shows everything from how to make the dough to how to top it with classic ingredients. Although Gennaro bakes it in a wood fire, he says you can also do it in the oven using the highest setting.
7. Authentic Neapolitan Pizza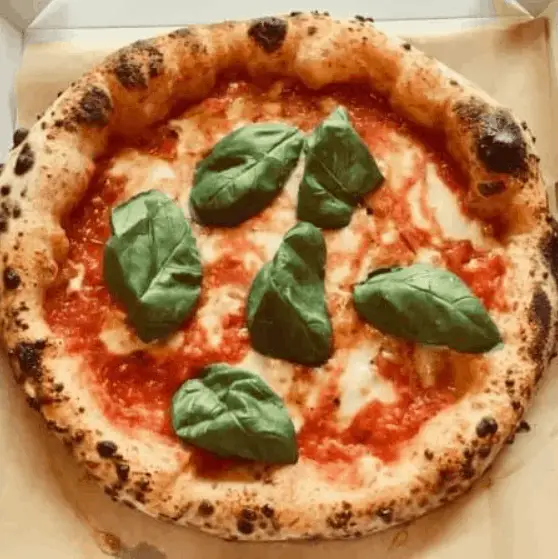 Not only it's authentic, but it's simple to make. You won't need more than four ingredients for the dough, so check if you have flour, yeast, water, and salt. For the rest, you'll need things like basil, tomatoes, mozzarella, and possibly parmesan if you want an extra cheesy kick. Again, try to get the 00 flour if possible.
8. Neapolitan Pizza by Enzo Coccia
Now, don't be discouraged by the fact that this recipe is in Italian. Choose between the many subtitle options and enjoy learning from Enzo. He makes everything from scratch, sharing his tips and advice throughout the video. It's an easy-to-follow recipe, so it's great if it's your first time making this pizza. Plus, the Italian language gives the whole thing a unique charm.
9. King Arthur's Neapolitan-style Pizza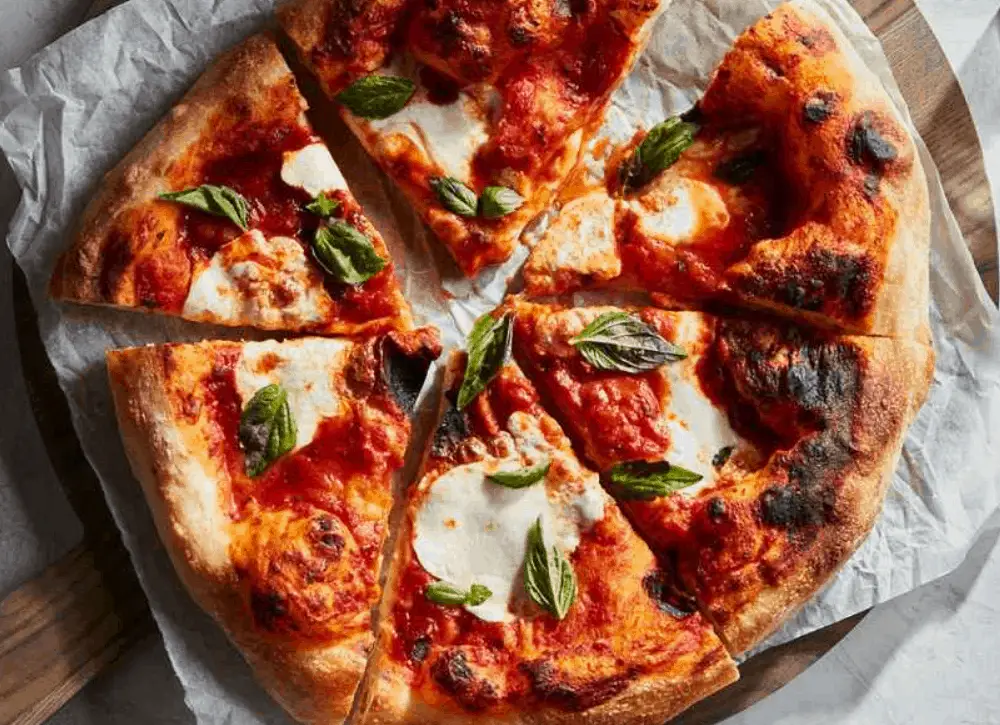 Are you looking for a new go-to recipe for Neapolitan pizza? Why not give this one a try? Surely, it takes a day to prepare because you should let the dough rest. Once that's done, the rest of the process shouldn't take longer than 30 minutes with all the baking. It comes out crispy and chewy at the same time.
10. Gino Sorbillo's Neapolitan Pizza
Gino is another Italian chef here to help you make this classic pizza. Oh, he's not just any chef – he's a Neapolitan pizza chef, so rest assured you're in the right hands. The recipe is easy to follow, especially since Gino is explaining every step of the process. Also, he's using fresh and organic ingredients, which makes a huge difference.
11. The Spruce Neapolitan Pizza
The Spruce offers nutritional guidelines, showing us that a single serving of this pizza has 93 calories. But don't let that get to you because the taste is definitely worth it. Again, use Tipo 00 flour to mix up the dough, letting it sit for at least ten hours. Top it with San Marzano tomatoes, basil leaves, mozzarella, and a drizzle of olive oil.
12. Nella's Margherita
Nella chose to make authentic Neapolitan Margherita. Although the video doesn't show how she made the dough, it shows how she rolled it out with her hands, which is an important step. Rolling the dough looks simple, but it takes a bit of practice. Oh, and check out the multitasking as she's making more than just one Margherita.
13. Peggy's Neapolitan Pizza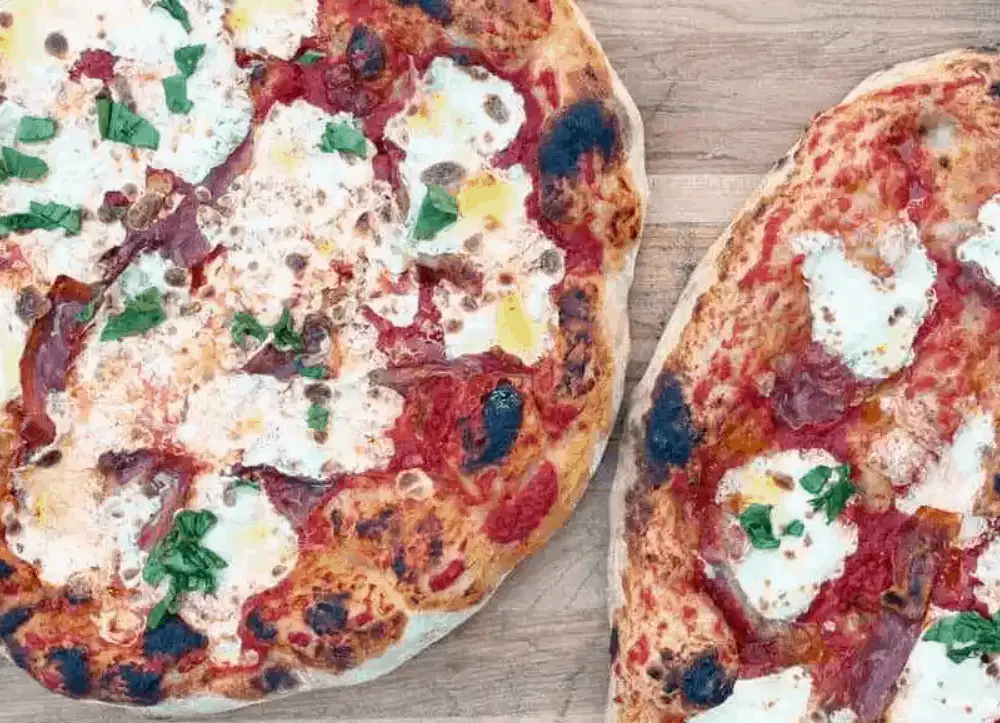 Peggy is a pizza queen, so you can't go wrong with her version of the Neapolitan Pizza. Her dough recipe is easy to follow, and you'll end up with an airy pizza base that has just the right amount of crispiness. She suggests getting the oven on the highest setting while topping the dough so that it's as hot as possible before you put the pizza in.
14. Home Oven Neapolitan(ish) Pizza
This one might not be 100% authentic, but it sure looks delicious. Plus, it's made in a home oven, which most of us have to work with. The recipe is packed with details on mixing the dough, preparing the sauce, and top the pizza before baking. It's so easy to follow even if you never made any kind of dough before.
15. The Pizza Heaven's Version of Neapolitan Pizza
Did you know that Neapolitan pizza baking was granted UNESCO status in 2017? However, AVPN defined strict regulations it has to follow for it to be an authentic Neapolitan pizza. And, this recipe shows how to make an authentic one following an easy step-by-step guide. It takes a while, but the results are impeccable, and you'll have yourself a new favorite pizza.
16. BBQ Perfect Neapolitan Pizza
Have you ever thought you can make Neapolitan pizza on BBQ? Well, Vito Iacopelli says you can. This incredible video shows how to make the dough using the classic four ingredients, mixing it all until it's ready for the toppings. But, there's more to this video than just the recipe. The chef explains each step, telling you what should and what shouldn't happen.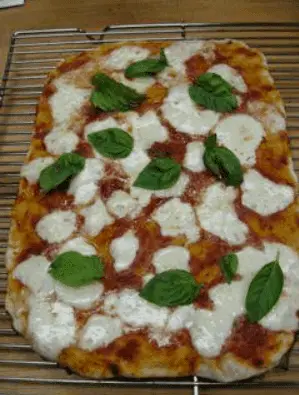 At this point, you understand that this pizza doesn't require many ingredients, but it needs time. The dough has to rise and sit for several hours to achieve the airy magical crust. As Mary Ann' says – making it is a labor of love. Use Tipo 00 flour, fresh mozzarella, fresh herbs, San Marzano tomatoes, and some olive oil.
18. Non-stick Neapolitan Pizza
Best Neapolitan pizza is made with wet dough, but this type of dough can be tricky to work with, especially if it's your first time. Adam is here for the rescue, showing each step of the process. Plus, he's using regular bread flour (not the traditional Tipo 00), which is great if you can't find the Italian one. The result looks like the authentic pizza from Naples.
19. Neapolitan(ish) Pizza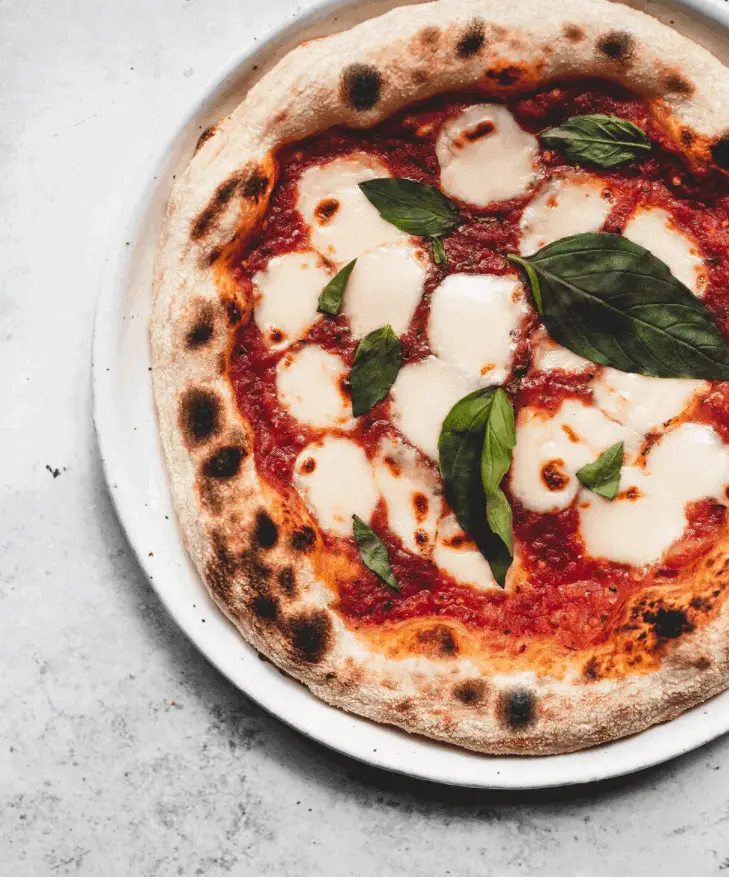 TheBoyWhoBakes offers many different recipes that are always easy to follow. And, the same goes for his Neapolitan Pizza recipe with only four ingredients. Making the dough is similar to what we saw earlier, but the handmade sauce sets the recipe apart. Mix some tomatoes, salt, crushed garlic cloves, and chili flakes for his authentic sauce.
20. Joey's Neapolitan Pizza
You'll love this recipe because it gets straight to the point, showing how to make everything from fresh ingredients. You won't need much more than flour, yeast, water, and salt to create the perfect crust. For the toppings, you should have sauce (homemade or store-bought), basil leaves, and mozzarella. Joey does use a professional pizza oven, but this would also work in a regular oven.
21. At-Home Neapolitan Pizza
Traveling to Italy for pizza isn't always an option, so why not make some at home? This Neapolitan pizza is easy to make without the wood-fired grill. The important step is making the dough early so that it has enough time to rest and develop the authentic bubbles you'll see later in the crust. Once that time is up, the dough is ready for sauce, mozzarella, and basil leaves.
22. Neapolitan-style Pizza At Home
At this point, you probably understand that making the dough is the most challenging part. Still, it doesn't have to be that hard if you follow a good recipe. This one shows each step of the process, especially focusing on rolling and stretching, giving you a perfect crust. Once you master that, it's ready for the toppings and baking.
23. 4-Way Neapolitan Pizza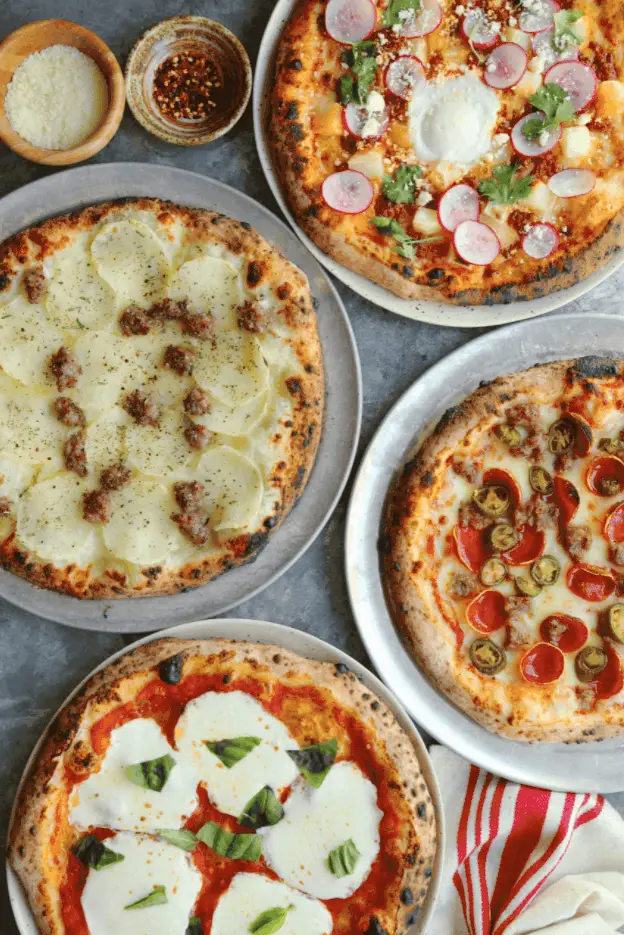 Try this recipe if you're in the mood for the original Neapolitan pizza as well as a delicious variation. Jonathan offers four different topping suggestions for you to pick based on your preference and/or mood. The dough is the same for all four variations, so you can make them all at once using the same crust recipe.
24. Neapolitan Pizza by Davide Civitiello
Home ovens can't reach 896°F (480°C) needed for this pizza, but that doesn't mean you absolutely need a wood burner. Davide shows us how to make a perfect Neapolitan pizza using essential ingredients and your oven's highest setting. He's using a wooden bowl which should give the dough a special flavor, but a regular bowl would work just fine.
25. Authentic Neapolitan Margherita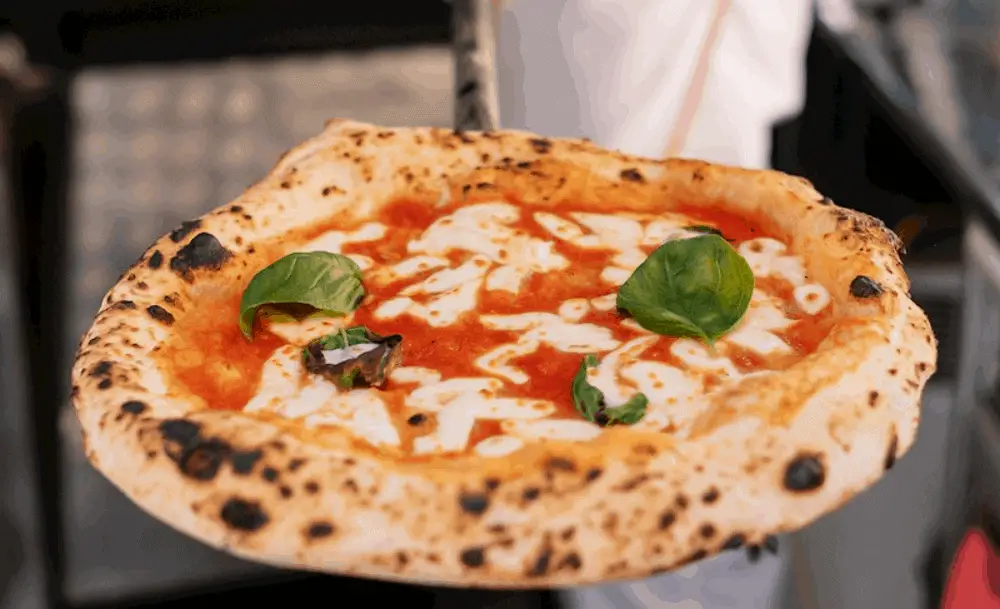 This recipe shows how to make ten servings using water, salt, flour, and fresh yeast. This authentic pizza calls for peeled tomatoes, mozzarella, olive oil, and basil leaves for the toppings. What's interesting is that you can also use hard cheese for this one. Of course, this is optional, so stick to mozzarella if you're not a fan of hard cheese on your Neapolitan pizza.
26. Neapolitan-style Pizza by Kitchen & Craft
This is an excellent recipe to follow for a homemade Neapolitan pizza. Although he uses a special oven, he shows precisely how to make the dough from scratch. Following this recipe, you'll see how to mix the dough, top it with sauce, mozzarella, and basil leaves before baking. Note that he's also using hot honey and spicy salami for a unique twist.
27. 24-Hour Neapolitan Pizza
Although the idea of starting 24 hours ahead might sound daunting, you'll love this pizza enough to make it multiple times. This is only the time required for the prep. Once the dough is ready, you won't need more than a few minutes to arrange the toppings before baking it. Gozney suggests taking the dough out of the fridge some five hours before baking.
28. Gigio's Homemade 100-second Neapolitan Pizza
Gigio shows us how to make Neapolitan pizza in just 100 seconds if you already have the dough. He's using a frying pan and his home oven, so anyone can pull this one-off. This recipe calls for flour, water, yeast, and salt for the dough. For the toppings, you need peeled tomatoes, extra virgin olive oil, fresh basil, mozzarella, parmesan, and pecorino romano cheese.
29. No-Guilt Neapolitan Pizza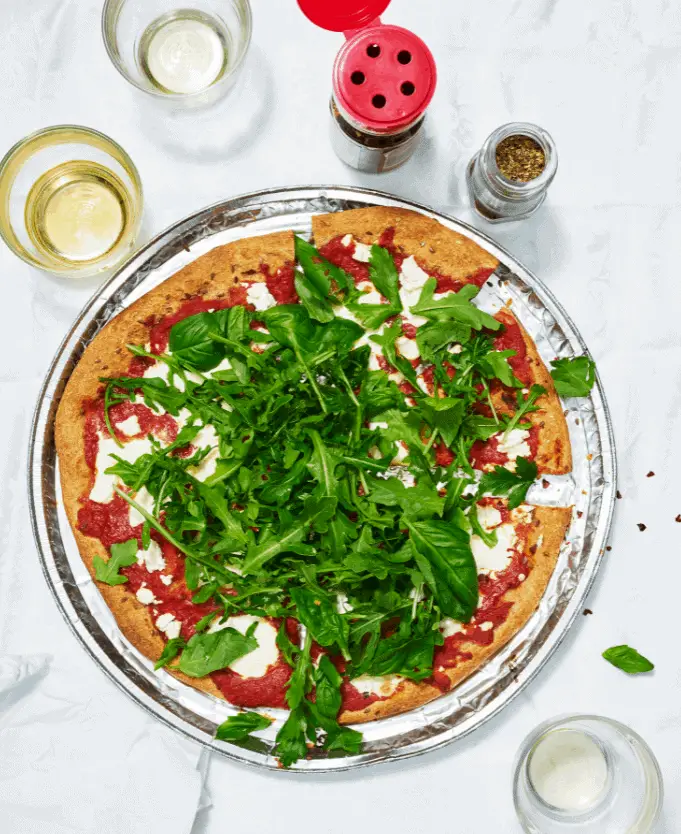 This No-Guilt pizza is perfect for when you're craving crunchy pizza but want to cut down on your calorie intake. You'll need homemade dough, so prepare some water, yeast, Tipo 00 flour, and sugar. Oh, and she uses flaxseed for the dough. It's not the most usual thing to use for pizza dough, but it does give it a nice flavor. The rest of the ingredients are mozzarella, basil, tomatoes, feta, and baby arugula.
30. Quick Neapolitan Pizza
As you know, the dough for this pizza requires several hours for fermentation. In this recipe, you don't need as much time. If you have the ingredients and at least an hour – you can do it. It calls for yeast, flour, water, and salt. The toppings are classic, but he uses a special pizza oven. Nonetheless, it's easy to pull off in a regular home oven.
How about making a Neapolitan pizza at home? It doesn't seem so hard, right? Let us know how it went in the comments below.
30 Best Neapolitan Pizza Recipes
Ingredients
Johnny Di Francesco's Neapolitan Pizza

Easy Neapolitan Pizza Recipe

Gennaro Contaldo's Neapolitan Pizza

Neapolitan Pizza By Enzo Coccia

Gino Sorbillo's Neapolitan Pizza

Nella's Margherita

Home Oven Neapolitan(Ish) Pizza

BBQ Perfect Neapolitan Pizza

Non-Stick Neapolitan Pizza

Joey's Neapolitan Pizza

Neapolitan-Style Pizza At Home

Neapolitan Pizza By Davide Civitiello

Neapolitan-Style Pizza By Kitchen & Craft

Gigio's Homemade 100-Second Neapolitan Pizza

Quick Neapolitan Pizza
Directions
Select your favorite recipe.
Organize all the required ingredients.
Prep the recipe in 30 minutes or less!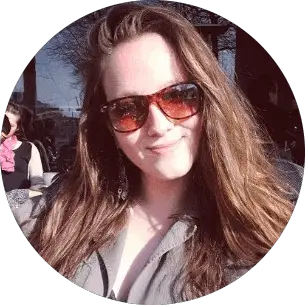 Barbara is an enthusiastic food-exploring person that goes through different culinary experiences. She got inspired by creating a pizza blog post after she tasted one of the best-selling pizzas in Toledo.