Cleveland is one of the largest cities in the Midwest. There are several excellent pizzerias there. Which crust do you prefer—thin or thick? Which toppings are your favorites? Red or white sauce? There is something for everyone here. You'll find the top 13 best pizza places in Cleveland listed below. They'll unquestionably sate your cravings.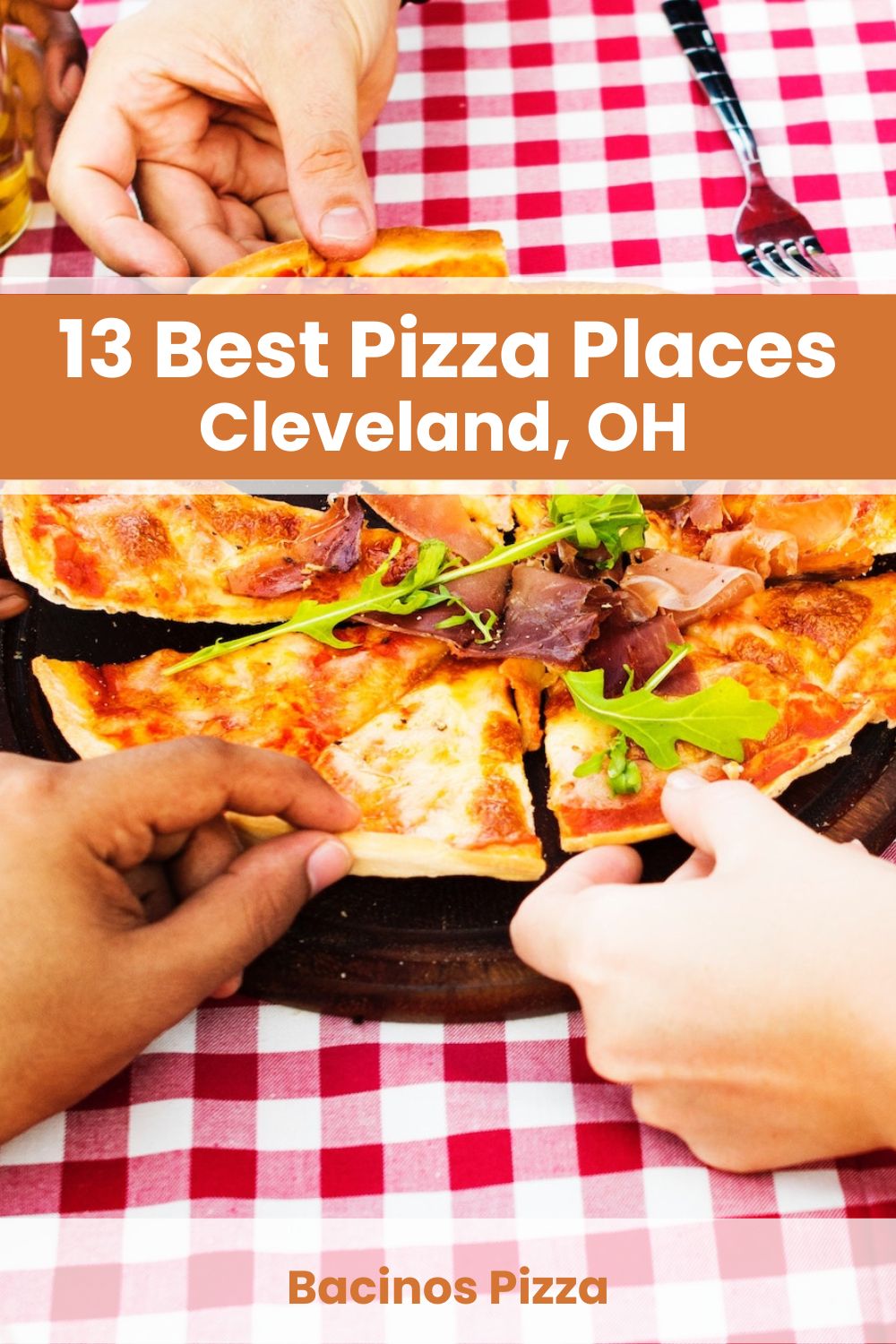 Price: $$ – $$$
Address: 2258 Professor Ave, Cleveland, OH 44113, United States
Phone: +1 216-583-0257
You can find some of Cleveland's best pizza at Crust. Their pizza is perfectly prepared. Do you enjoy pan pizza? Perhaps some monster slices? Both are available at this pizzeria.
The hand-tossed, homemade pizza dough will satisfy your craving. It is raised slowly. Making delicious food takes time, right? But it's by no means dry. All of the ingredients are also fresh.
And do you know the secret to their delicious pizza? They're baked at 550°. That helps preserve the natural flavor and aroma.
Price: $
Address: 1822 W 25th St, Cleveland, OH 44113, United States
Phone: +1 216-242-6464
Are you on the hunt for some delectable pizza? How do you like it prepared with fresh, local ingredients? You'll find them here at Pizza Whirl. It's only a short distance from the Westside Market.
They are true experts at making pizza. You'll hardly find such perfect dough and sauce. And the prices are very reasonable.
The staff members are outstanding even during rush hours. It's a family-owned business. How fantastic their welcoming service is! They treat their clients fairly. Customer service here is excellent.
Price: $$ – $$$
Address: 401 Euclid Ave, Cleveland, OH 44114, United States
Phone: +1 216-417-4000
Do you have a pizza appetite late at night? Visit this pizza restaurant. You'll still receive prompt, excellent service even at these times. The wait staff is terrific. That remains the same up to their closing hour.
They make amazing hand-tossed fire oven pizzas here. It's amusing to watch them toss the dough. There are numerous topping options. The use of fresh ingredients enhances the flavor. Are gluten-free pizzas what you're looking for? They are also enjoyable here.
Pizza is located in the Arcade. Do you know how splendid this location is? It has attractive structural features inside. Hence, the fair price. Pizza is conveniently situated. And the mood is relaxed and chill.
Price: $$
Address: 4176 Rocky River Dr, Cleveland, OH 44135, United States
Phone: +1 216-251-0744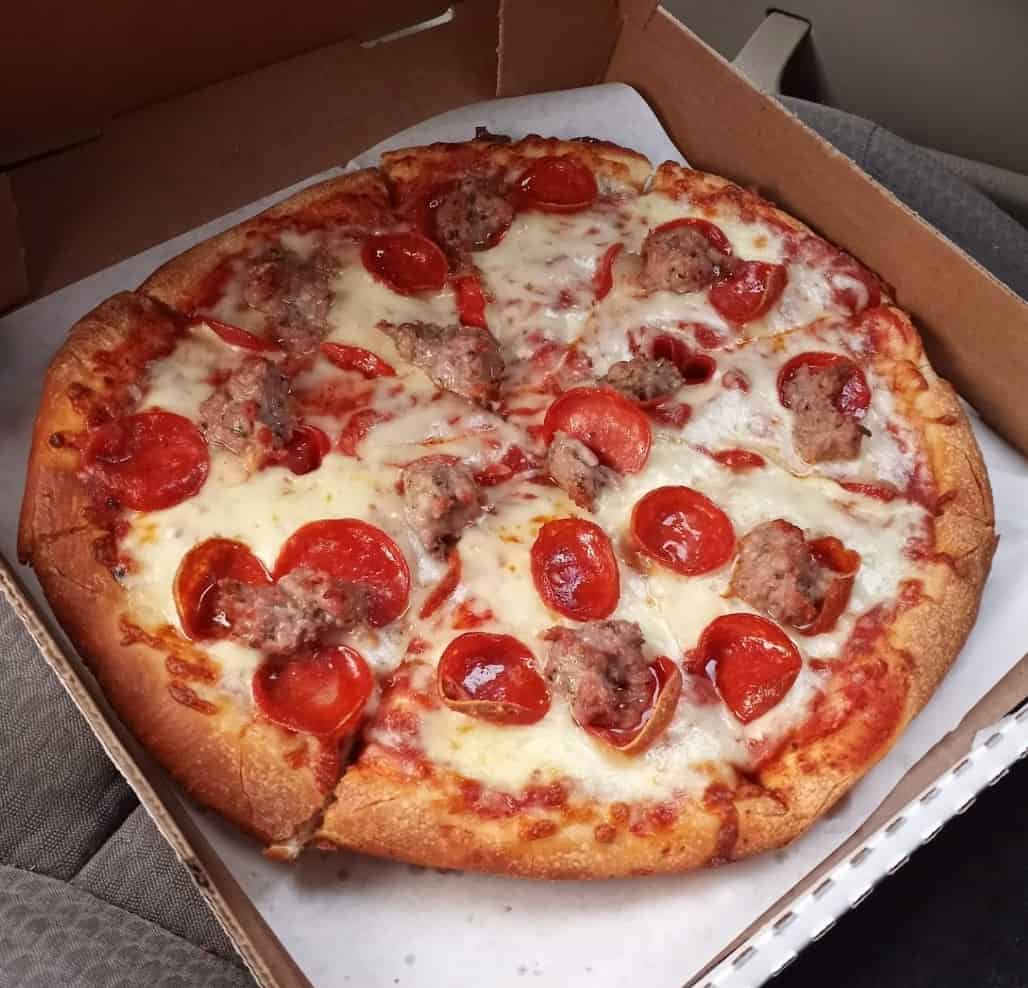 Dante's Pizza is an outstanding, little, tucked-away restaurant. It features a few high-top tables. You can have your pizza made to order here. And still, get it delivered fast. You can purchase a whole pie whole or by the slice.
Have you ever tried pierogi pizza? It's incredible. You'll think about eating it for the rest of your life. That's how fantastic it is! The white sauce is also a must-try.
No idea what pizza flavor to order? Try their pizza of the month. The supreme pizza is also excellent. You'll look forward to eating these again.
Price: $
Address: 2365 Professor Ave, Cleveland, OH 44113, United States
Phone: +1 216-298-4484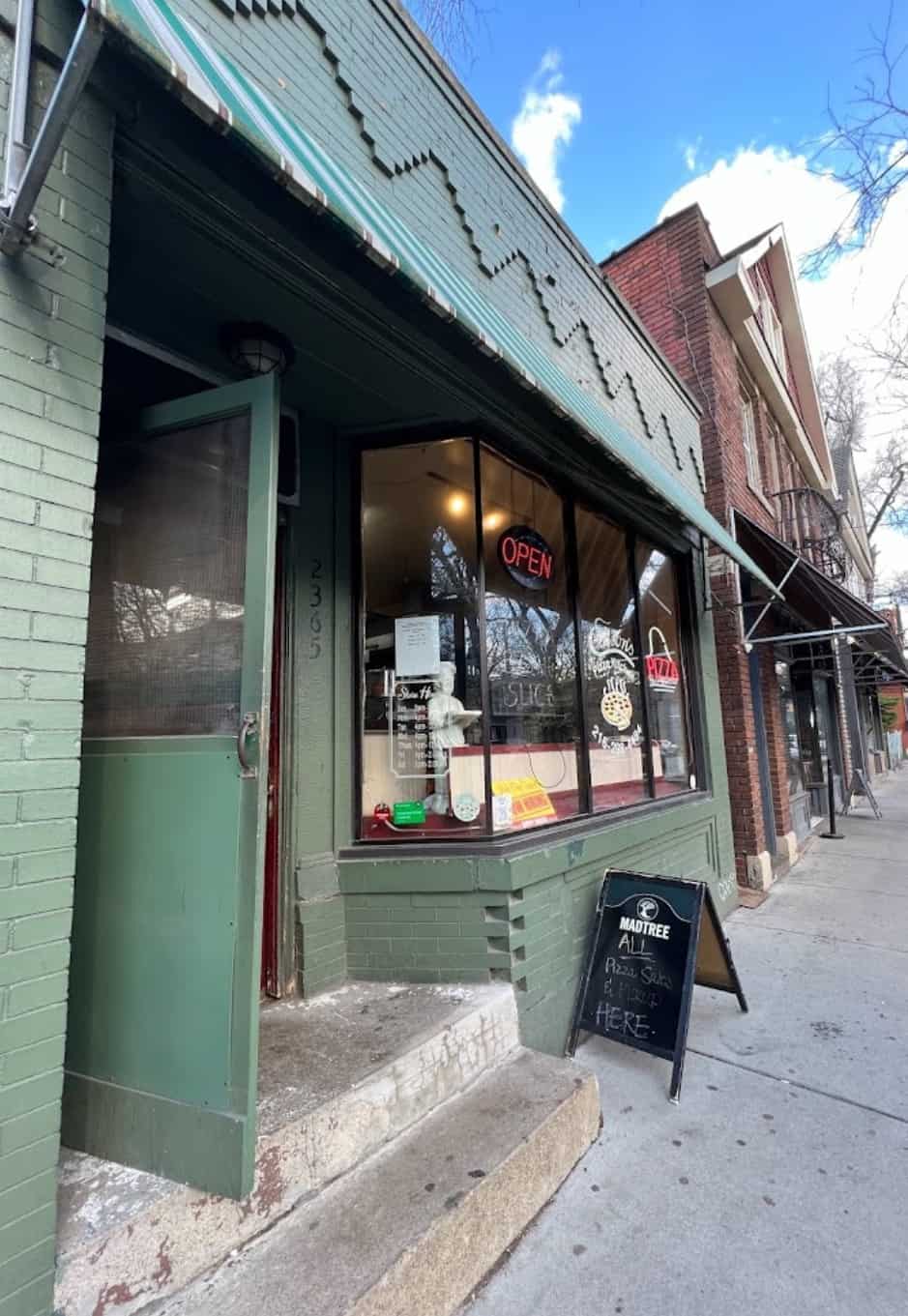 Edison's is famous in the neighborhood. Are you looking for a fast snack? This place is a must-try. It will take about eight minutes for an order of three slices.
You can enjoy the best pizza ever at Edison's. They're fresh and genuinely tasty. Enjoy them on the back patio. It's charming and relaxed.
Are you a pepperoni pizza fan? The sauce is unquestionably tasty.  And the pepperoni is baked to perfection. Can you imagine the cheese melting in your mouth? It's an excellent experience overall.
Price: $$ – $$$
Address: 1303 W 65th St, Cleveland, OH 44102, United States
Phone: +1 216-282-1451
View this post on Instagram
Diners say the pizzas at Il Rione are delicious. So, come and treat yourself. The pizzas are thin-crusted and crispy. Notice the leopard-spotted crust. It's evident they're charred in a brick oven.
The speck pie is a crowd favorite. You'll adore it if you enjoy lemon on your pizza. There are also many unique flavors available. Want specialized choices? They're also accessible. You can enjoy all these even on a budget.
How do you like a hip atmosphere? You'll feel at home even in hectic evenings. They can even accommodate groups without making reservations.
Price: $$
Address: 4728 Pearl Rd, Cleveland, OH 44109, United States
Phone: +1 216-398-9365
One of the most popular pizzas in the neighborhood is Carmino's. It consistently provides good pizza. Visitors have always had wonderful experiences here. They claim the pizza here makes them miss home. That's fantastic, given the lack of local options.
Additionally, there is a wide selection of toppings available. Their pizza with sausage is excellent. The dough is both soft and solid. It simply has the perfect amount of heat! The food has a handmade flavor.
Their delivery has never caused a problem. The team members are always cordial and helpful. Customer support is excellent.
Price: $
Address: 11534 Clifton Blvd, Cleveland, OH 44102, United States
Phone: +1 216-281-9191
What does a good pizza have to offer? Fresh toppings and lots of them, right? Naturally, it's served hot as well. Sample it here at Papa Nick's.
This pizza joint offers plenty of flavors you could start with. And you won't regret it. You'll even look forward to coming back. You can't wait to try other flavors, too.
Here, the pizza has a crispy bottom crust. And the top crust is plush! Are you also a fan of pepperoni? The pepperoni is super tasty. The sauce and cheese are the ultimate creamy match!
The service at this place is tremendous. You'll feel the personal touch when you enter. How do you like to meet the owner? Diners praise his graciousness. He's very easy to talk to. He even opens a little early.
Price: $$
Address: 18812 Nottingham Rd, Cleveland, OH 44110, United States
Phone: +1 216-481-4585
Congin's is a family-run restaurant. It brings more than 38 years of business to the table. That's a lot of experience. Its initial and original location is this pizzeria in Cleveland. The closest points are St. Clair and Nottingham.
Yes, it's a small business. So, the owners aim for superiority in everything. Their pizza selections are all handcrafted and fresh.
Try their Sicilian Pizza. Have you tasted Sicilian Sauce? Their version is thick, creamy, and holds in place. But the crust has enough thickness and crunch. Imagine such a terrific pizza! And the best part? It's sprinkled all over with grated Parmesan or Romano cheese.
What makes their Sicilian Pizza extra special? It's the combination of the pizza crust, sauce, and cheese. The sauce retains its moisture without soaking the crust the next day. That is truly fantastic!
Price: $
Address: 13202 Shaker Square, Cleveland, OH 44120, United States
Phone: +1 216-561-8669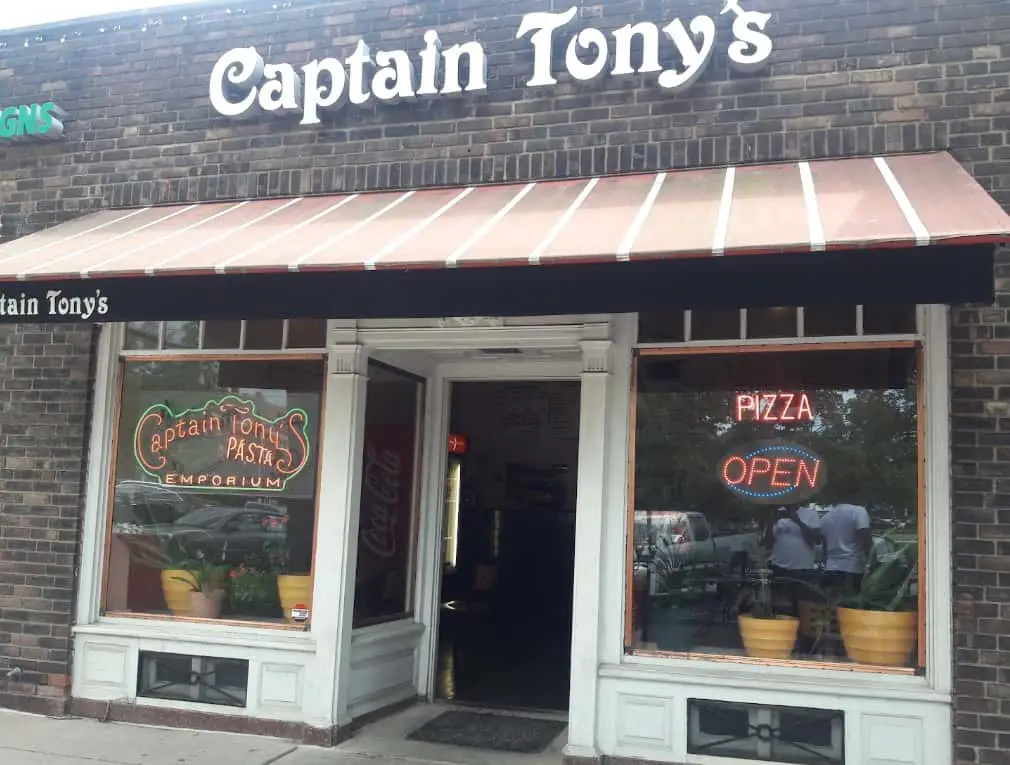 Captain Tony's is a lovely restaurant. It's comparable to other pizza restaurants like Pizza Hut. The staff members are all friendly. They'll be happy to customize your food if you have medical issues. And the rates are all reasonable.
One delicious pizza they offer here is the pepperoni and sausage pizza. The ingredients are fresh and of high quality. It's so yummy! Come and taste it yourself.
This place is also known for its quick service. Waiting time usually takes about 10-15 minutes. It allows you to pick up lunch or dinner quickly. You can also place a phone order. The delivery time is consistently faster than their estimations.
Price: $$ – $$$
Address: 12301 Mayfield Rd, Cleveland, OH 44106, United States
Phone: +1 216-231-9567
Are you one with high standards for pizza? Mamma Santa's will not disappoint you. It far outperforms other big restaurants.
You'll get fresh and hot pizza here. How do you like a homemade sauce flavor? You'll notice that it's well-seasoned.
The ratio of toppings to dough is also excellent. The crust is thin. So, it has a beautiful bite. But it doesn't have an overcooked crisp. You cannot go wrong here.
The servers are fantastic at all times. They are competent and professional. You can see that even when there is a wait.
Price: $$
Address: 5010 Lorain Ave, Cleveland, OH 44102, United States
Phone: +1 216-862-6427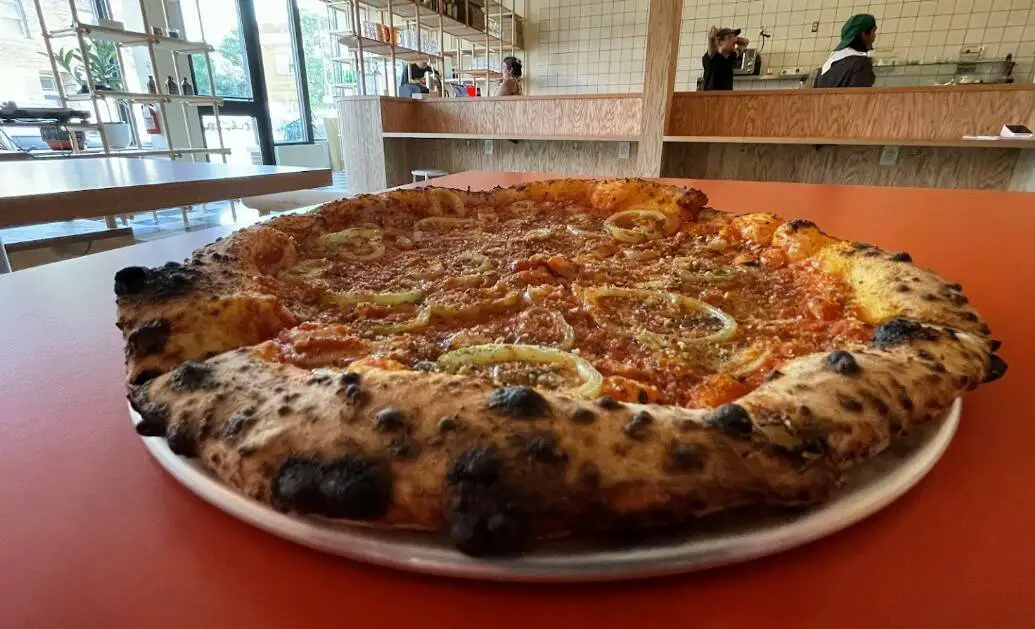 Come to Cent's for some of the most incredible pizzas in the area. The dough is perfectly chewy while crunchy. It could be the most fabulous crust you can ever have. Also, enjoy their excellent variety of toppings. You can pick from traditional options to more unusual ones.
Oh, and the ambiance is also fantastic. Feel the incredible experience all around! They have a projector and a movie playing in the background. A live DJ is frequently present. Are you up for vibes like this?
The team is amicable, accommodating, and personable. So, the place is famous for its excellent customer service. You won't have to wait long to be seated at night. You can also make reservations hours in advance.
Price: $$
Address: 2188 Murray Hill Rd, Cleveland, OH 44106, United States
Phone: +1 216-229-9050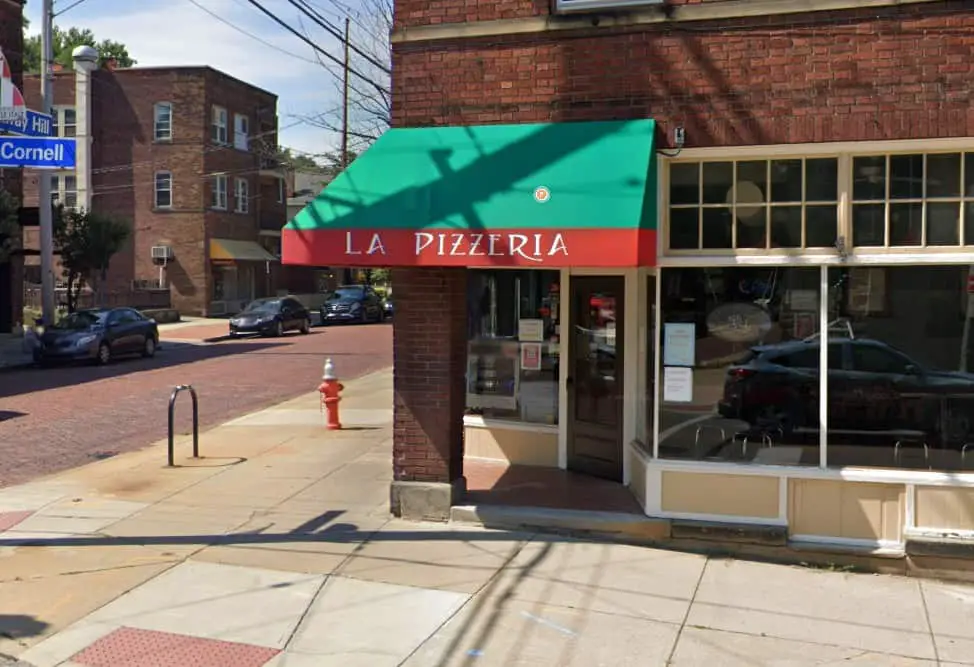 Are you looking for a local pizza? La Pizzeria remains one of the most popular in the area. Try their Buffalo Chicken Pizza for a truly local taste. You'll understand why it's such a favorite. Their gluten-free pizza is also incredible.
Don't miss out on the pepperoni. The crisp has just a hint of spiciness. And the sauce has a distinct herb flavor. It's different from the typical sweet sauce style you are used to. The crusts are also savory. It makes you think it's homemade with a satisfying crunch.
Look no further if you're making your dollars stretch further. Keep costs down by taking advantage of their deals. It's easy to order online. Pick-up is also easy.
Summary
Who doesn't enjoy delicious pizza? It's a comfort food anywhere you travel. Are you headed to the Northeast? Check out these 13 best pizza restaurants in Cleveland. The choices they offer are the greatest you could hope for. You are set for one fantastic experience!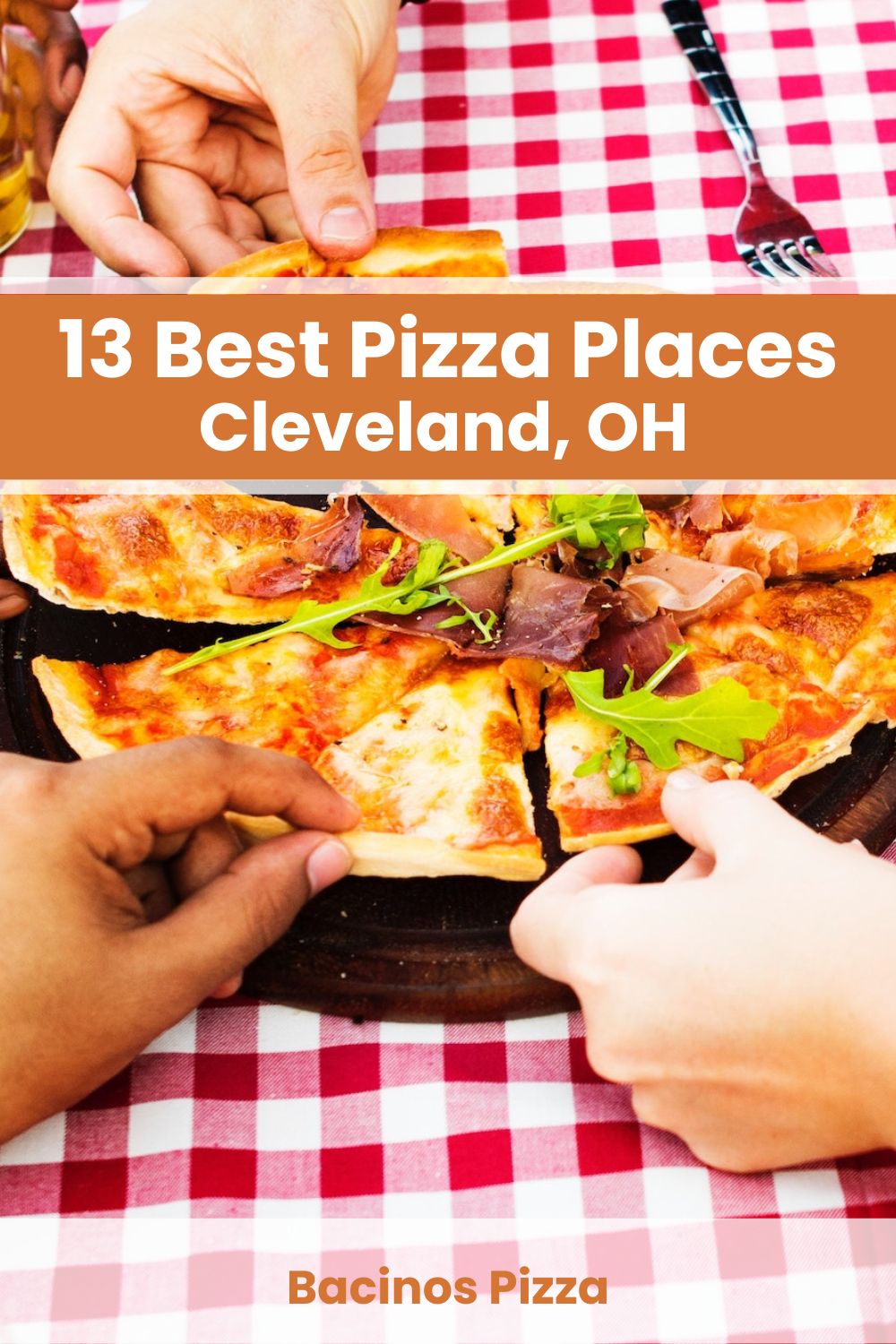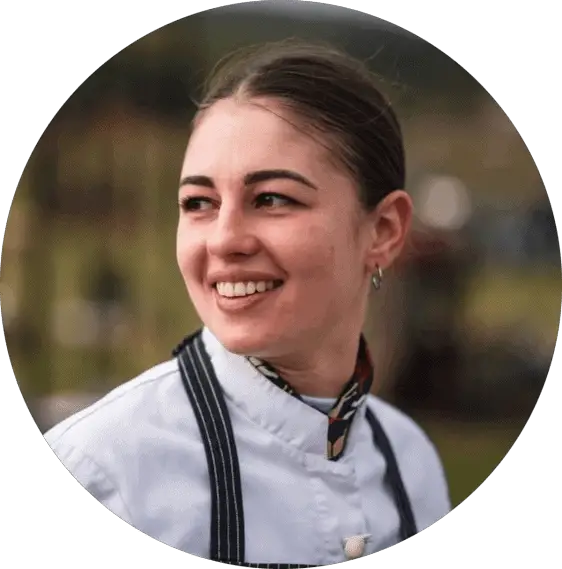 Julie has five years of experience in the restaurant industry, she decided to share her knowledge about her liking and fondness for food and pizza, of course, cooking as her love language. She's very passionate about what she's doing, making all the things she writes regarding pizza recipes, very amazing!