Pizza has a humble formula dating back to mid 16th century: flatbread, oil, and herbs. Fast forward to today, and the spectrum of pizza styles has grown. Every region imprinted its touch on the classic. But one that firmly radiated uniqueness is the California-style pizza.
If you've tried a slice of it, you know the anticipation of getting unexpected ingredients from different pizzerias. So today, we'll go over every layer of California-style pizza, from the crust to its various toppings. Also, don't miss out on the last part of this blog if you want to try a homemade version of this pizza style!
What Makes A California Pizza?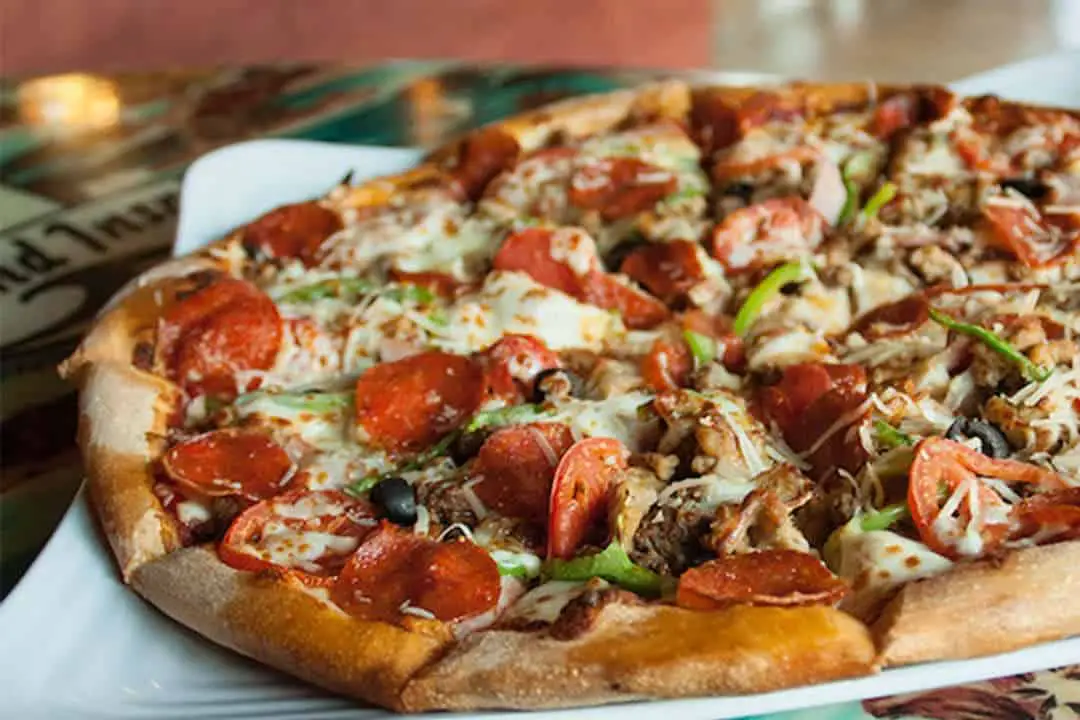 California-style pizza is a fusion of many things. Combine the Italian and New York thin crust with California cuisine toppings, and you have an incredible creation. For most, it's an invention that defied the standards of a traditional pizza. And we're not complaining about it!
But what paved its name to the consumers is the play on the flavors, featuring bold ingredients. It's a refreshing break from the typical pepperoni cheese pizza our childhood palate got accustomed to. Some of the toppings to expect from this style are peanut sauce, artichoke hearts, and duck sausage.
Now to further meet our rising curiosity about this style, let's head over its origin and creator.
California-Style Pizza: Where It All Started
Two chefs attributed to the creation of this style in 1980 – Ed LaDou and Alice Waters. While both played a significant role, La Dou was the key figure in popularizing the style.
He worked in Prego Restaurant at the time. Prego offers classic Italian pizza, but the chefs encouraged young LaDou to experiment with ingredients. Little did he know that his off-menu invention would reach the famed chef Wolfgang Puck.
Impressed by the combination of the unorthodox toppings, Puck hired LaDou as the head pizza chef of his new restaurant, Spago. During his stay, the two created over 200 recipes at the restaurants. One of their famous pizza combines flavored dough, chili oil, and vegetables.
By 1985, LaDou helped start the concept of California Pizza Kitchen. Their trademark barbecue chicken pizza grew like wildfire, and success echoed everywhere. Along with it, he earned the title: Father of Gourmet Pizza.
The Crust
To make an authentic Italian pizza, you need an Italian dough recipe. For a Sicilian pizza, you need a Sicilian pan pizza dough recipe. But what about a California-style pizza? Is there a guideline for crust-making?
For many, the crust is the defining factor in whether a pizza is worthy of praise. And it's true! Some would love a soft and foldable crust, while others like it firm and crispy. For us, a curst in between extremes renders an ideal dining experience.
Now going back, the answer is simple. You can use just about any pizza dough you like. In an old interview with LaDou, he mentioned that he loved the idea of seasoned bread. There are no rules to follow when making the dough. Improvising and discovering a whole new category is what makes it exciting. So take heart and try out you're own! Maybe you'll discover something that would catapult your creation into the limelight.
But if you're adamant about sticking with the iconic Wolfgang Puck pizza dough, we've got you covered!
Here's a video from Food One showing how to recreate it at home:
The Sauce
LaDou initially defined California style as a pizza without sauce. He wanted the toppings to stand out on their own against the usual tomato sauce. Although in 1983, he experimented with olive oil and the freshest food for the layers. Some include ripe plum tomatoes, baby zucchini with flowers, and scallops with roe.
Reading the ingredients alone gives you an outlook of how these chefs revolutionalize pizzas. And it's astounding how the minor epiphany can transition into a world-class dish people love.
While California pizza is originally sauceless, here are some recommendations you can layer on the crust:
The Cheese
Early California pizza innovation features goat cheese alongside prosciutto and truffles. Goat cheese comes in many textures and flavors. Some are mild or tangy, and others are crumbly or creamy. Its versatility makes it suitable for any toppings added to this specific style. Goat cheese is also an excellent substitute for fresh mozzarella.
Have you tried the four-cheese pizza in California Pizza Kitchen (CPK)? If you do, were you able to decipher the different kinds of cheese? No worries if you don't remember! We can't blame you if you finish it in a second. CPK Four cheese combines fontina, hickory smoked gouda, and two types of mozzarella.
Aside from this, you can also take inspiration from their five-cheese pizza, which has:
Romano
Parmesan
Asiago mixed with creamy mozzarella
Ricotta
Non-Traditional Toppings
California pizza toppings pay homage to its culinary culture. That means adding fresh, local ingredients atypical to the traditional pizza styles. Like they say: the fresher toppings, the better the pizza!
Avocados, eggs, and artichokes are a few ingredients you may encounter in most California pizzerias. Avocados go in the pizza after baking for an added creamy texture. Additionally, it is a good source of healthy fat that many people find appealing.
Egg also comes beneficial if you're looking to pump up the protein in your pizza. You may feel weirded out. But that's the point – to put in the most unorthodox combination in one plate. On the other hand, Artichoke is the most common topping for a California pizza. It is usually marinated to allow a soft texture with a punch of tanginess and acidity.
Aside from the three, there are other combinations for you to try. Take a look at this list of popular California pizzas:
BBQ Chicken
Pulled pork with apple slices
Fish roe and caramelized onion
Thai chicken with peanut sauce
Marinated steak with cilantro pesto
Chipotle chicken with tangy lime cream
Calamari and Parmigiano-Reggiano
Which one have you tried, and what other flavors you're looking forward to recreating?
How To Make California-Style Pizza At Home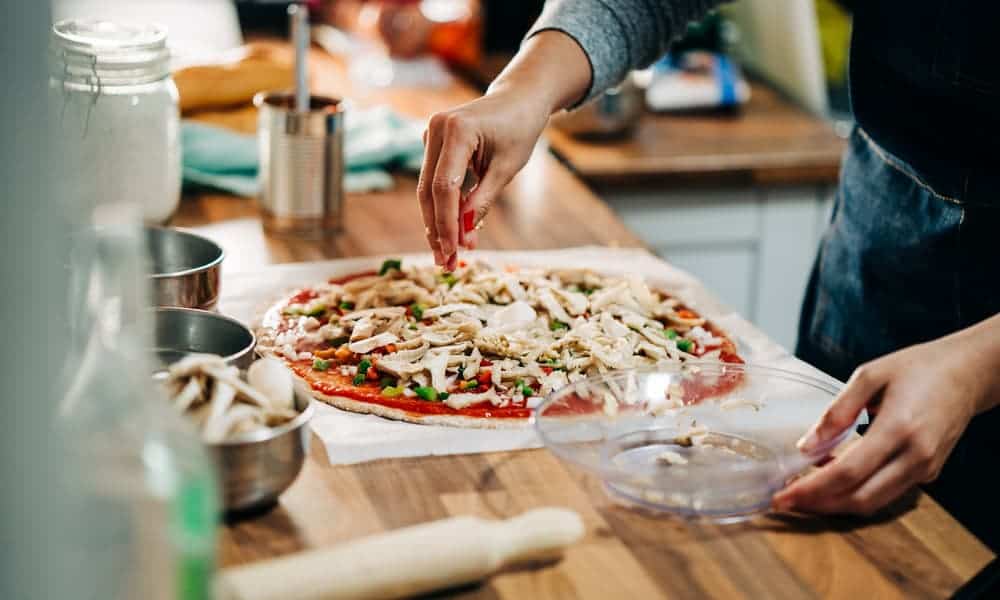 There is an unending list of combinations to top a California pizza. But today we'll take inspiration from one of the famous CPK picks: BBQ chicken. It is sweet, smoky, and savory all at the same time. If you're ready to take on the 30-year-old original recipe, then ready your pizza ovens!
What You'll Need
You only need a few ingredients for this recipe.
For the BBQ chicken:
Pizza dough
Cooked boneless/skinless chicken breast (cubed)
Olive oil
BBQ sauce
For the Pizza:
CPK pizza dough or premade pizza dough
Cornmeal, semolina, or flour (for raw dough)
BBQ sauce
Shredded smoked Gouda cheese
Shredded mozzarella cheese
Small red onion (sliced into ⅛-inch pieces)
Chopped fresh cilantro
Instruction
Let's start with the BBQ chicken. In a pan, cook the cubed chicken in olive oil over medium-high heat. It will take about 5 to 6 minutes but do not overcook. Chill in the refrigerator for a few minutes. Once chilled, marinated the chicken with BBQ sauce and set aside in the fridge again. Now you have your toppings!
Moving on to the pizza construction, preheat the oven to 500ºF for one hour. Don't forget to place a pizza stone in the center. While waiting, spread the BBQ sauce within the rim of the dough. Sprinkle in smoked Gouda, followed by shredded mozzarella.
Distribute the marinated chicken over the bed of cheese. Then, add red onion over the surface. Sprinkle another layer of mozzarella cheese on top before transferring it to the oven. Bake until the crust is crisp and golden (it might take 8 to 10 minutes).
Once cooked, remove it from the oven and sprinkle cilantro over the hot surface. Slice into four or six and serve. Now you have a homemade CPK chicken BBQ!
Watch Chef Brian Sullivan of CPK culinary development create this pizza here:
Take Away
California-style pizza is a one-of-a-kind innovation that captured the heart of many. It revolutionized pizza-making and presented diverse possibilities in the culinary world. All thanks to two pizza chefs that dared to defy the odds! We were able to wander in the vast world of food flavors.
With many pizzerias embracing the style, we can expect more radical tastes to come our way. And like in the past, it would be no question if some creation sparks another debate. But it's all good! A unique pizza goes through criticism, and only time will lead it to its people.
Do you have an unusual combination in mind? If you do, today is the day to put it out to the test and see the results!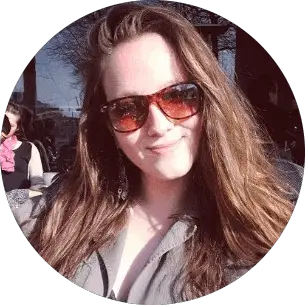 Barbara is an enthusiastic food-exploring person that goes through different culinary experiences. She got inspired by creating a pizza blog post after she tasted one of the best-selling pizzas in Toledo.