Most people are keen to find a good full-time job that can offer them an easy and comfortable life. Pizza Hut is an excellent place to get a rewarding experience, improve knowledge, and earn money while attending school or college. If you choose to work at Pizza Hut, you should be ready to face the challenges this job brings, like in any other pizza store chain.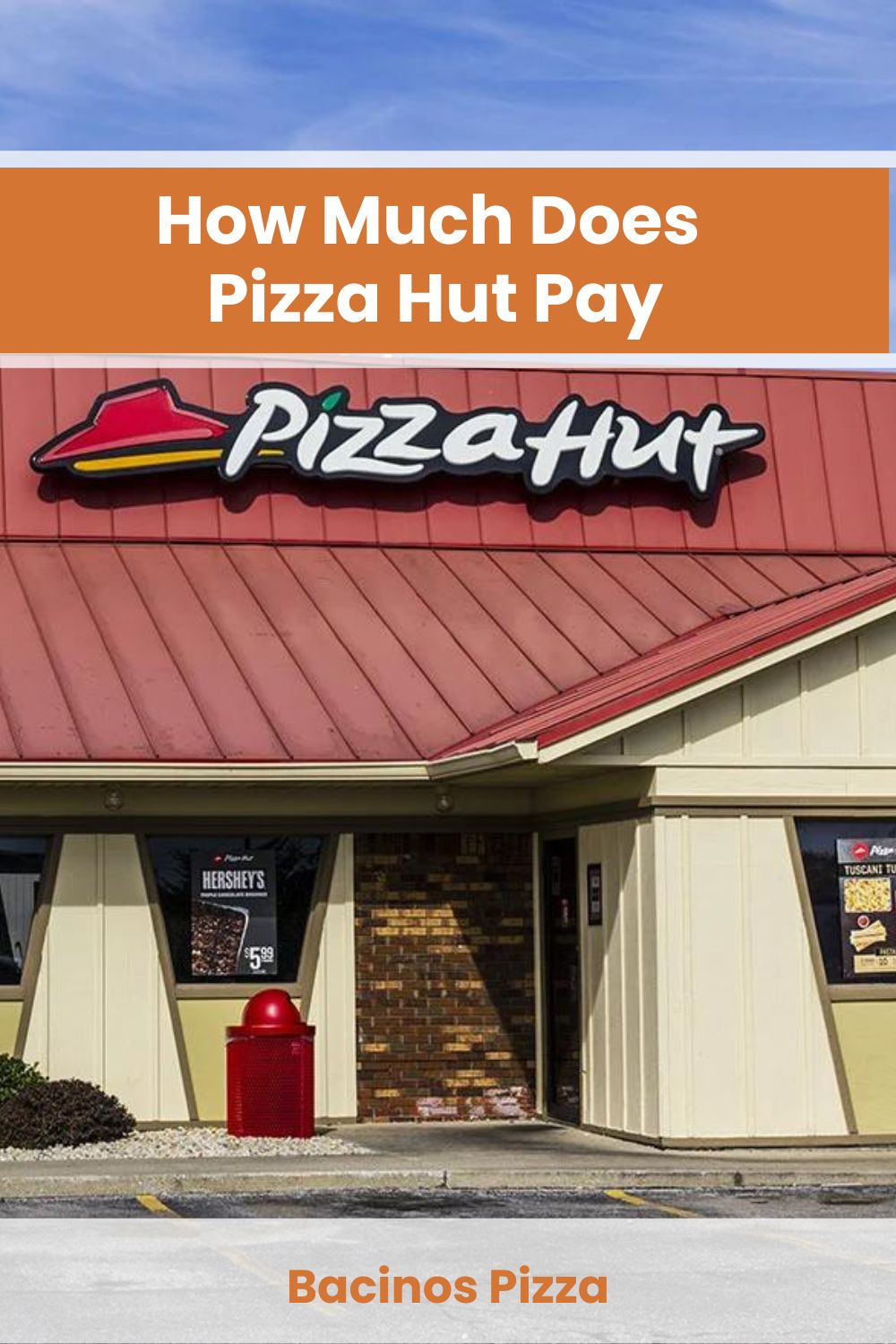 For starters, you should prepare when working for this company since it includes almost constant haste and hard-working hours. Although tips can be pretty high, you should check how much Pizza Hut pay before considering whether you want to deal with this challenge. Let's see.
Job Positions At Pizza Hut And Starting Salaries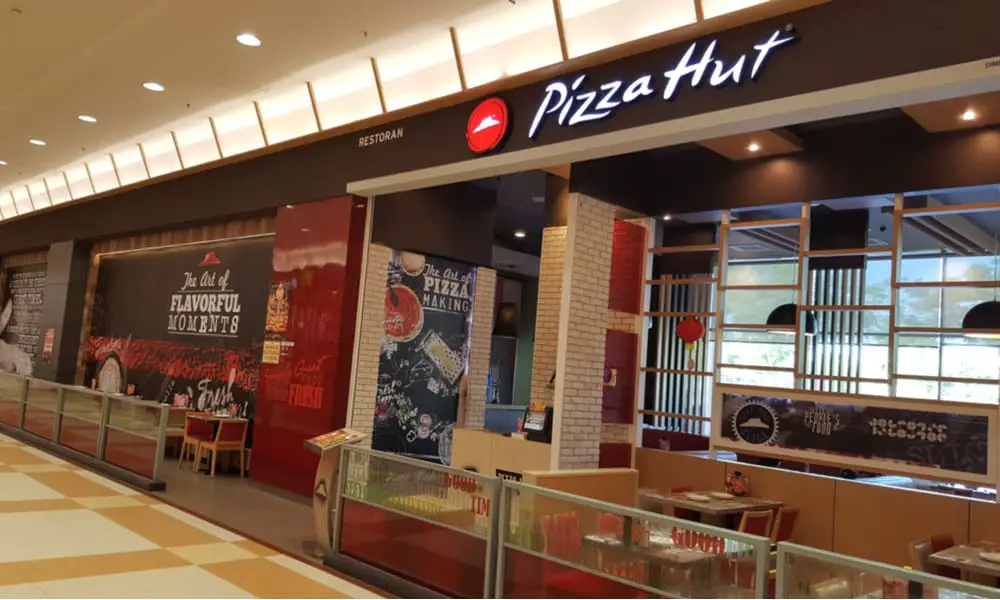 As you probably expect, there are significant differences in payments the employees in Pizza Hut get. As in other pizza store chains, salary mostly depends on each worker's position, obligations, and responsibilities. In other words, different jobs imply different paychecks.
For instance, your average hourly pay will range from approximately $12.4 per hour for a pizza cook to $23.39 per hour for the general manager. The highest salaries at Pizza Hut include job positions like:
General manager
Delivery driver
Production worker
Shift leader
Salaries By Job Positions At Pizza Hut
Position
Average hourly pay
General manager
$23.39
Delivery drivers
$16.17
Assistant manager
$15.76
Shift leader
$15.60
Server
$13.52
Pizza cooks
$12.30
Line cook/Prep cook
$12.01
Team member
$11.83
Customer service representative
$11.12
The average Pizza Hut salary ranges from that of the lowest paid customer service representatives to that of the highest paid general manager. Other employees' paychecks are ranked somewhere between these two.
General Manager
This position includes many responsibilities, like:
Managing the restaurant operations
Meeting all customer service requirements
Improving the company's sales and profit
Maintaining the highest food quality and service standards
Supervising management and employees
It is the highest-paid job at any pizza store, with the average annual salary ranging from $27,000 to $95,000.
Delivery Driver
Like in any other pizza store, the delivery driver's duties include
Delivering the food and orders to customers on time
Collecting payment for cash deliveries
However, the delivery driver is often involved in many other activities, like cleaning the facility during slow periods and assisting with various tasks. The Pizza Hut delivery drivers earn approximately $33,634 per year for their efforts, based on the average hourly pay of $16.17.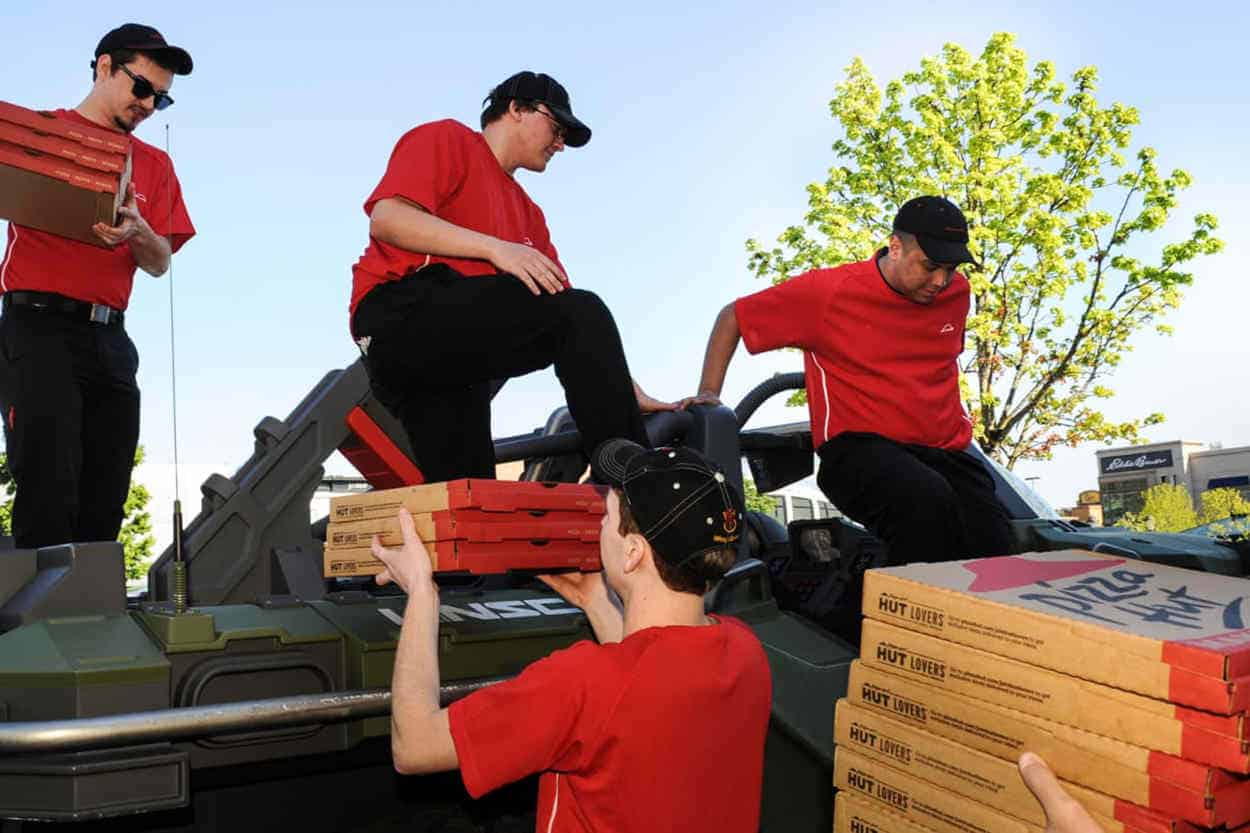 Assistant Manager
The duties of someone in this position include
Organizing and managing all restaurant areas
Maintaining the desired service level and determining the company's standards
Sale increasing
Minimizing overall costs for supply, food, beverage, utility, and labor costs
The average Pizza Hut assistant manager's yearly paycheck is usually over $33,530.
Pizza Cook
A cook in a pizza shop is responsible for:
Preparing food according to specific requirements and in the fastest possible manner
Cleaning dishes, pots, and pans
Keeping the floor dry and free of any food scraps
Maintaining the building's public areas in some cases
The annual average salary for this position is approximately $40,909. However, it can vary depending on the state where the restaurant is located and the cook's work experience.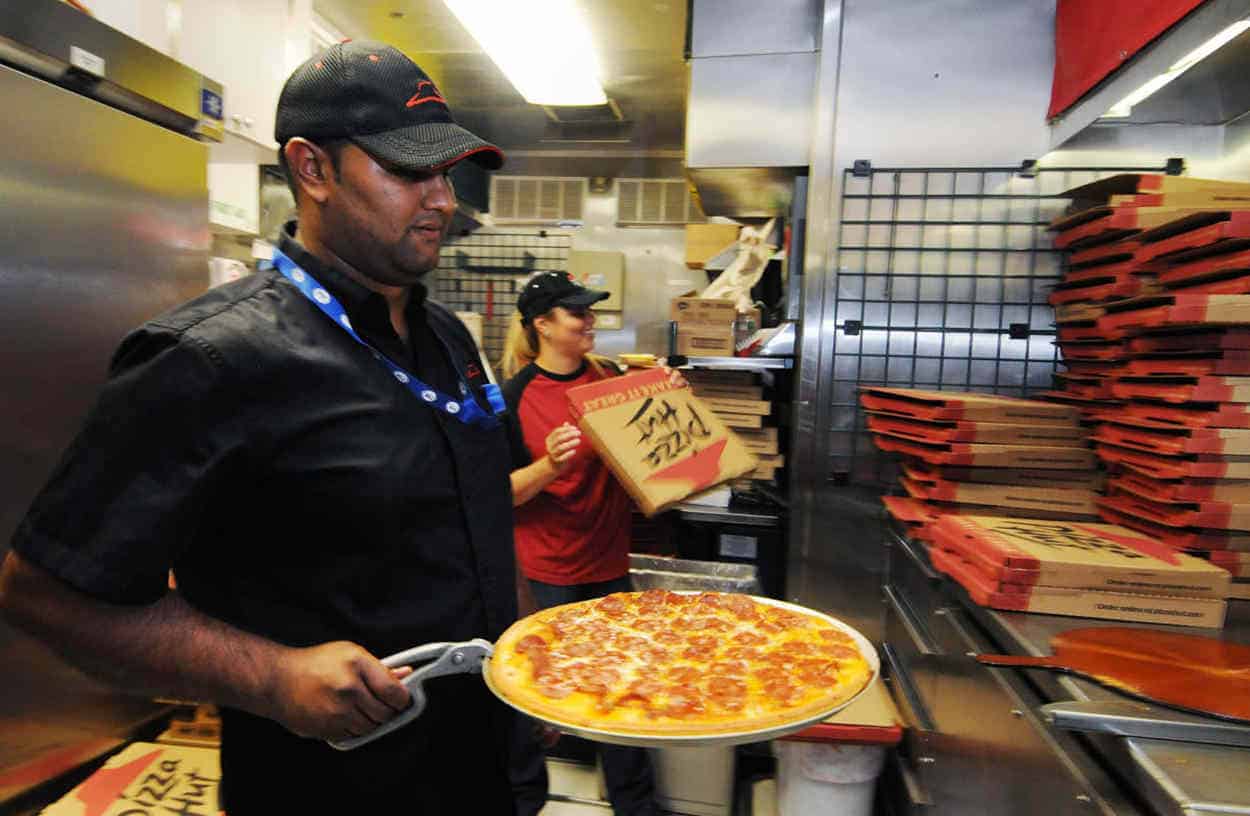 Shift Leader
If you consider a Pizza Hut shift leader position, you should know that your responsibility includes managing all restaurant operations during assigned shifts.
Also, keep in mind that you need to be at least 18 years old to apply for this job position. Shift leaders have an average salary of $47,322 annually—8% above the national average.
Server
People in this position take care of customers' particular needs. Their job is to greet customers and take their orders. Therefore, the primary requirements for this position are exceptional communication skills and a good relationship with customers. The average Pizza Hut server's salary is approximately $27,264.
Team Member
Pizza Hut team members are mainly involved in serving customers or preparing food in the kitchen. Their duties include:
Taking orders
Answering questions
Ringing out customers on the cash register
Plus, all team members should maintain a clean work environment. The average annual pay for this position is in the range of about $32,793 a year.
Customer Service Representative
Employees in this position are directly connected with customers by giving them all the necessary information about services and products. They are obliged to answer their complaints and returns, so they usually don't have a role in sales.
A Pizza Hut customer service representative has an annual salary of about $38,834.
Pizza Hut Average Salaries By Department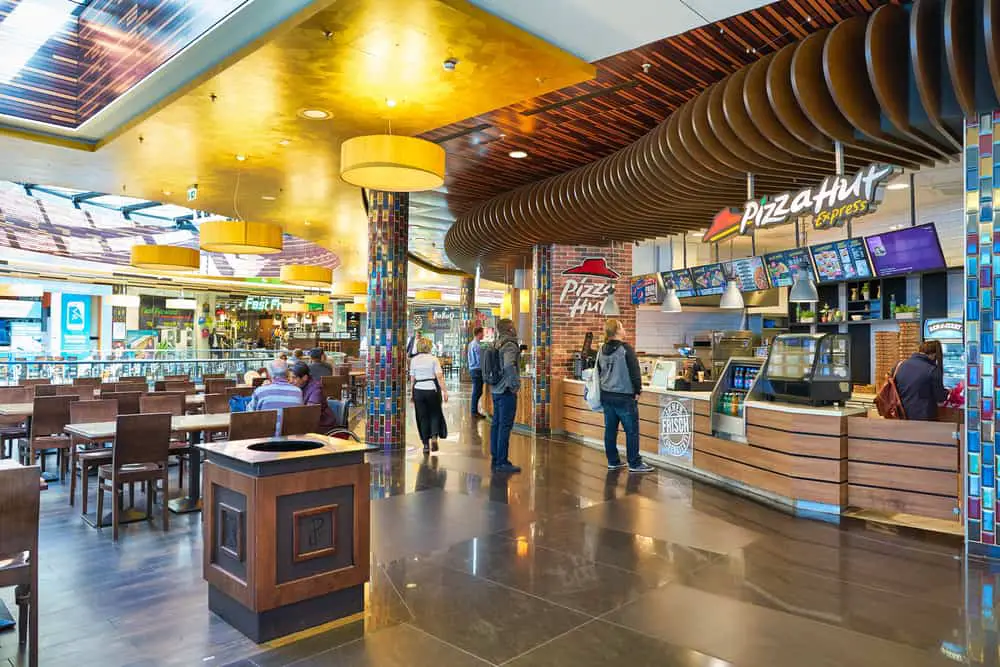 Salaries in Pizza Hut departments can significantly vary compared to similar positions in other companies. For instance, the employees in the supply chain department, like delivery drivers, can earn salaries much above the national average.
Most delivery drivers in this company earn up to $59,709 per year. Right next to them are employees working in the warehouse. Their salary is also above average for this job type, amounting to $30,350.
Salaries At Pizza Hut By Different Age Groups
Age
Pizza Hut pay per hour
16 to 17 years
$6.35 to $8.5
18 to 20 years
$8.5 to $12.5
21 to 24 years
$11 to $13.5
25+ years
$11.5 to $15.5
Workers in the customer service and hospitality section are the least paid, and they usually earn an average payment of $17,000 to $19,800. Remember that the average salary will also depend on the employee's age. In other words, you can expect your earnings to be higher if you are older.
Pizza Hut Average Salaries By Location
Commonly, workers earn different salaries in various parts of the country. Therefore, you can expect that earnings in Pizza Hut depend on the restaurant's location. For example, Pizza Hut employees in New York State get the most pay.
Salaries By Job Positions At Different Locations
Location
Job position
Average payment per hour
New York State
General manager
$24.19
Assistant manager
$15.76
Shift manager
$13.99
Delivery driver
$16.17
Pizza cook
$12.40
Line cook
$12.01
Team Member
$11.83
Server
$10.90
Nevada
Shift leader
$11.90
Shift manager
$10.15
Mississippi
Manager
$10.10
Shift manager
$9.80
Delivery driver
$14.15
Driver
$11.5
Minnesota
Shift manager
$12.4
Shift leader
$11.55
Pizza cook
$10.6
Server
$9.8
California
Shift manager
$14.1
Shift leader
$14.6
Delivery driver
$14.4
Indiana
Delivery driver
$17
Driver
$14.3
Server
$14.3
Team member
$9.7
Florida
Shift manager
$11.45
Shift leader
$11
Delivery driver
$14
Driver
$12
Texas
Pizza cook
$11.55
Assistant Manager
$14.41
Shift Manager
$12.39
Shift Leader
$11.39
The most responsible workers are managers that directly help with daily operations. Since they use their knowledge and great experience to keep everything running smoothly with teamwork and enthusiasm, they deserve to get paid the best. However, the paycheck will significantly depend on the pizza shop location.
Pizza Hut General Manager Average Annual Salary
Location
Salary
Texas
$49,216
Oklahoma
$46,519
Minnesota
$42,000
California
$39,960
Georgia
$39,875
Louisiana
$37,750
As you can see, the salary will significantly vary depending on the job type and the state where the pizza shop is located. However, Pizza Hut always ensures that payment rates aline with similar roles elsewhere.
Pizza Hut Restaurant Manager Average Annual Salary
Location
Salary
Minnesota
$54,149
Colorado
$51,879
Georgia
$50,538
Louisiana
$50,118
Florida
$48,237
Texas
$44,538
Oklahoma
$43,581
Indiana
$39,609
Payment Period For Pizza Hut Employees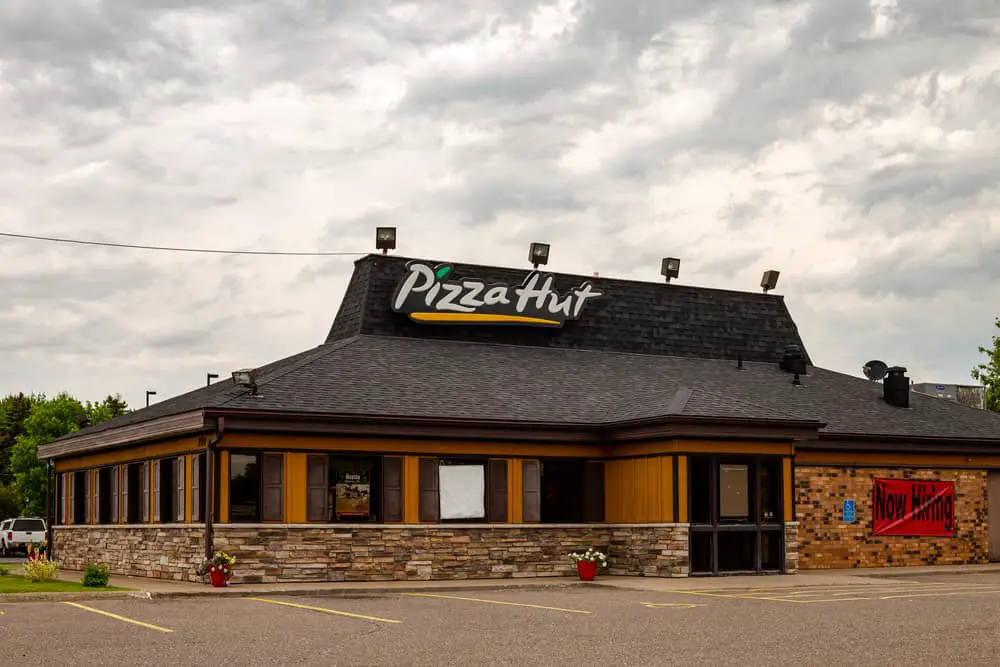 Pizza Hut pays salaries every two weeks, with the pay period on the 1st and 16th day of the month. Your weekly payment will vary depending on your position and the number of working days.
It is possible to work 6 to 7 days of the week in Pizza Hut, depending on your preferences. But remember that you can also count on tips if you work directly with customers like a server or delivery driver.
Overtime Payment
If you work at Pizza Hut, you will be paid extra and get an hour-and-a-half rate for each hour over 40 hours per week. For instance, you will earn $18 per hour for overtime work if your regular hourly rate is $12.
Special Privileges
The privileges you can get will primarily depend on the franchise you work at and the organization's policy. Some franchises allow employees to get large or medium free pizza at the end of each shift.
Other workers can get a meal with a 50% discount or have a maximum of $10 off. However, be ready that you probably won't receive any of mentioned discounts and benefits during non-working days.
Sick Leave Policy
Pizza Hut's sick leave policy can vary depending on your job position characteristics and the agreement with your responsible taskmaster. Commonly, there is no paid time for sick days off.
In case of illness, you need to call in, according to store policy, and attempt to get your shift covered. Moreover, the employee may be required to provide a doctor's note to verify the health condition when taking sick leave.
Frequently Asked Questions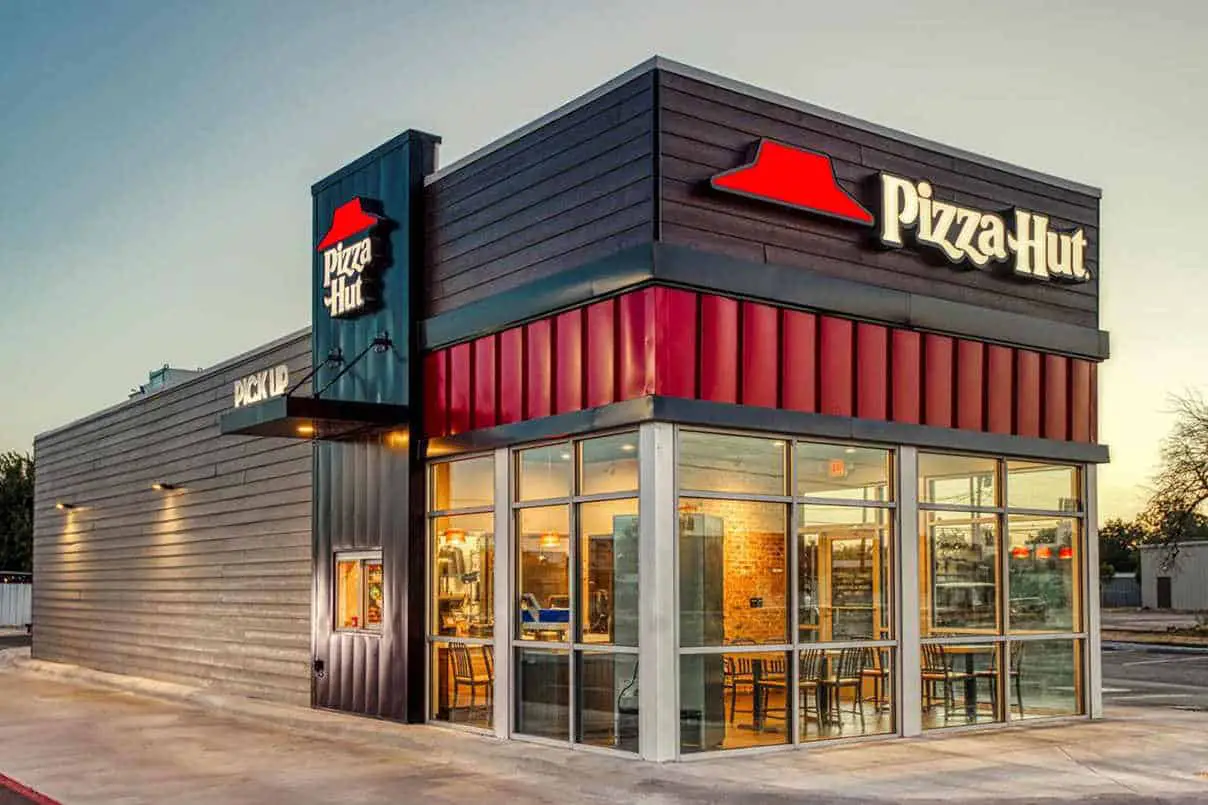 1. Do you get paid during Pizza Hut training?
Yes, you'll get paid during the training period since it is mandatory. The hourly pay is minimum wage, plus tips depending on your position.
The company also has what they call an MIT or Manager In Training. They undergo a training program for a minimum of eight weeks. After that, they are assigned to a permanent location and promoted to RGM or Restaurant General Manager.
2. Does Pizza Hut provide health benefits for its employees?
Like any decent company, Pizza Hut also provides health coverage for its staff. It covers prescription, accidents, and even disability. Aside from this, employees also get
Health insurance for medical, vision, and dental;
preventative care insurance;
and life insurance.
Although, some previous workers shared on a job posting site that not all branches offer insurance. So if you're applying, be sure to clear all your questions on the health side.
3. What to expect at a Pizza Hut job interview?
It depends upon the role you're applying to. But there are common questions that apply to all positions. Some of those include your reason for working with them, any experience in the field, and how you see yourself in the future.
For delivery drivers, they'll ask you if you have a reliable vehicle. Plus, they'll review your driving record. They'll look for violations and accident reports.
In a nutshell, review ahead and research the company background and your desired position. That way, you can show them that you have a desire to work for the pizza chain giant.
Summary
Be prepared that working in Pizza Hut can bring you both excellent and bad experiences. With all the mentioned aspects, you can see that Pizza Hut can be the perfect place for you to grow and improve your career.
The salary and benefits are not too high, but your work ethic will be much enhanced while working in such a place. And you will become taught to work as a team member over time. It can be precious for your future life!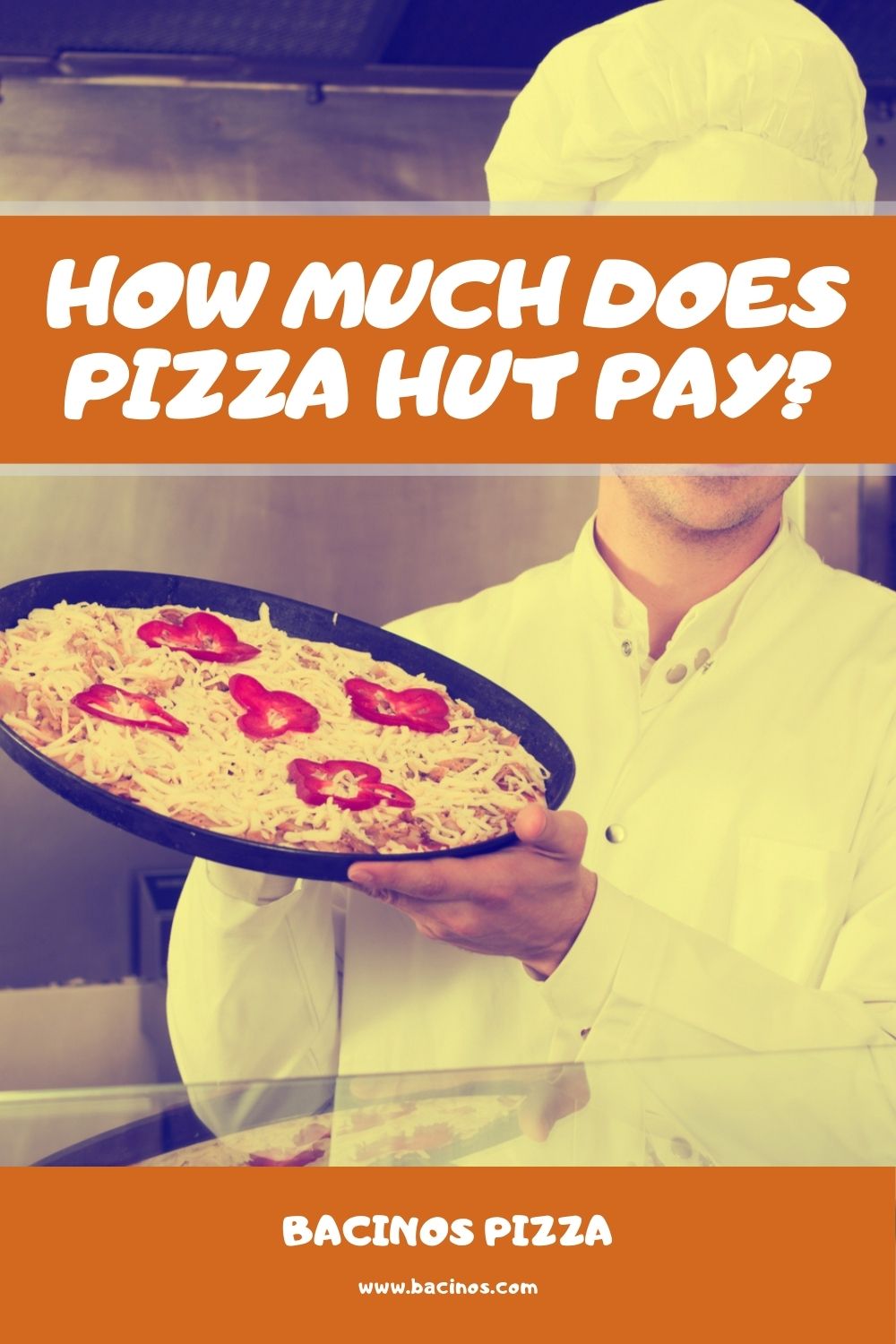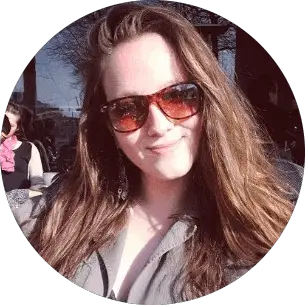 Barbara is an enthusiastic food-exploring person that goes through different culinary experiences. She got inspired by creating a pizza blog post after she tasted one of the best-selling pizzas in Toledo.