With over 35,000 pizza restaurants in the U.S., there is one brand that tops your list. But for today, let's narrow it down to two of the top 10 pizza chain giants: Papa John's Vs. Pizza Hut.
Pizza Hut has been in the industry since 1958, and it's no question how it developed a cult following over the years. Now closely competing with it is the booming Papa John's Pizza, another restaurant loved by many. Today, we'll deliberate eight categories of these pizza chains to determine which deserves the title.
So are you Team Papa John's or Team Pizza Hut?
Pizza Crust
A crust is often the unsung beacon of many pizza joints. But at the back end, it is the foundation of a flourishing pizza chain. With that in mind, let's explore the different types of crust offered by Papa John's and Pizza Hut.
Papa John's Pizza Crust
Here are the seven pizza crusts you'll find on Papa John's menu ranging from classic to specialty crust.
| | |
| --- | --- |
| Papa John's Pizza | Characteristics |
| Original Crust | An all-rounder crafted from a soft, light dough; the dough is not too thin, not too thick. |
| Thin Crust | It has a lighter and crispier crust, allowing a greater proportion of toppings and sauce. |
| NY Style Crust | NY Style Crust The crust is made of a thin and crispy dough. Perfect for those who prefer a classic New York-style pizza experience. |
| Epic Stuffed Crust | Traditional pizza crust with melted cheese stuffing. An ideal crust option for cheese lovers. |
| Crispy Parm Crust | Specialty crust coated with layers of parmesan cheese and Italian herbs. Crispy and flavorful crust. |
| Epic Pepperoni-Stuffed Crust | Specialty crust stuffed with savory pepperoni slices and melted cheese. |
| Gluten-Free Crust | Specialty crust for those on a gluten-free diet. |
Pizza Hut Crust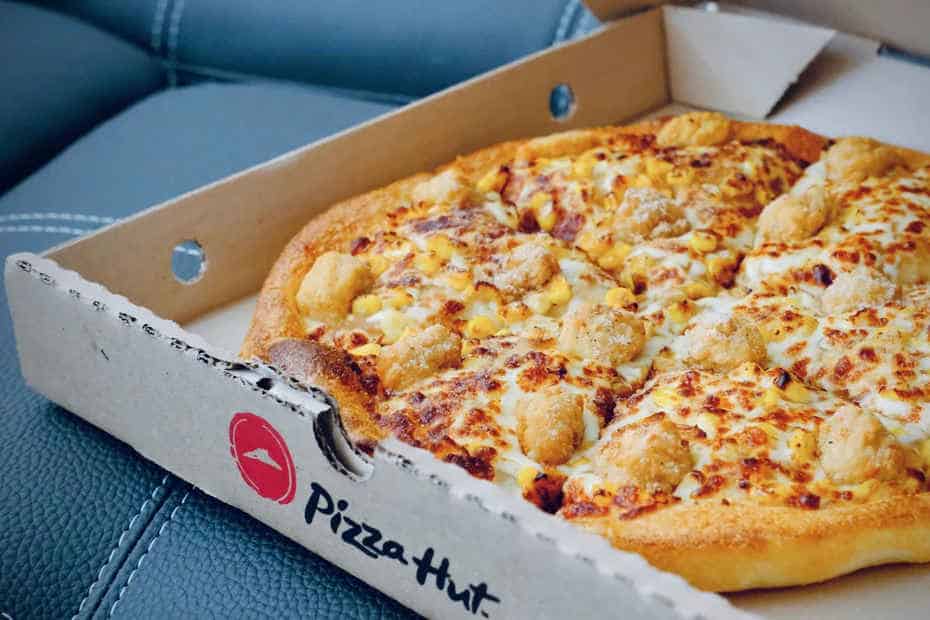 Like Papa John's Pizza, Pizza Hut also offers seven types of pizza crust.
| | |
| --- | --- |
| Pizza Hut | Characteristics |
| Pan Crust | Thick crust; has crispy outside and soft and chewy inside. |
| Hand-Tossed Crust | Hand-crafted with a lighter and airier crust, brushed with garlic butter seasoning. |
| Thin and Crispy Crust | It has a thinner crust to allow the toppings to stand out. |
| Original Stuffed Crust | Each traditional crust pocket is filled with warm and melted cheese. |
| Skinny Slice Crust | Smaller portion size with fewer calories per slice. |
| Bacon Cheese Stuffed Crust | It has hardwood smoked bacon with cheese stuffed into the crust. |
| Gluten-Free Crust | 10-inch crust, commonly paired with marinara sauce and 100% real mozzarella. |
Papa John's has a solid-looking crust, allowing the sauce and toppings to stand out. But while it manages a good appearance and taste, the buttery bite on a Pizza Hut wins this round (in my opinion). In addition, the latter stuffed crust is simply the bomb since they launched it in 1995.
Pizza Size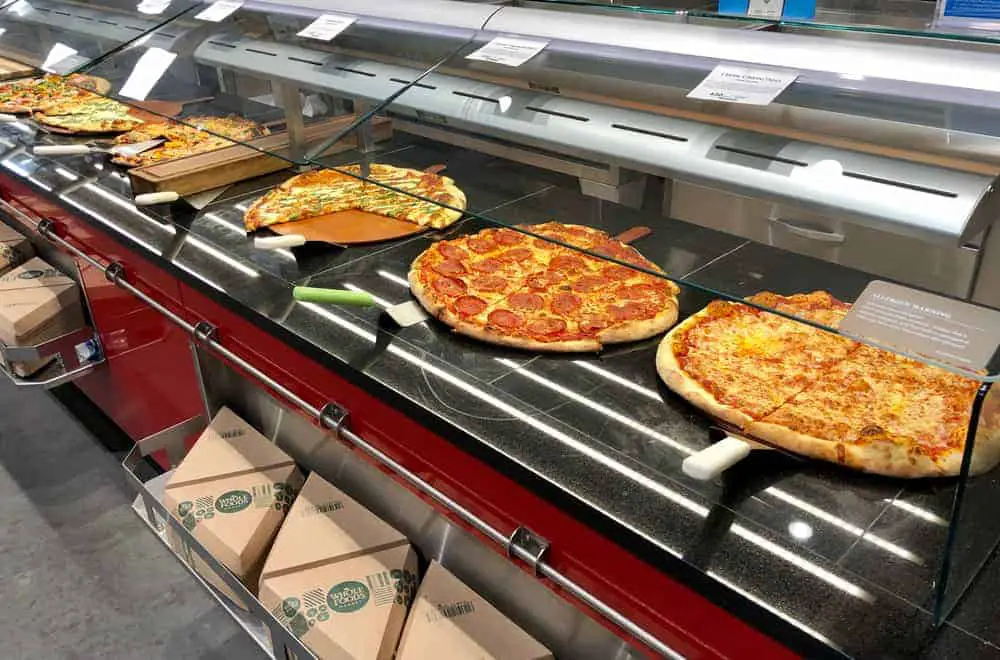 A pizza party is fast approaching, and you're still wondering which pizza chain to order from. Should you get it from Papa John's or Pizza Hut? Let's see which offers more size options and has the largest diameter.
Papa John's Pizza Size
Papa John's offers four pizza sizes on its menu that range from small to extra large.
| | | | |
| --- | --- | --- | --- |
| Features | Size | No. of Slice | Servings |
| Small | 8-10" | 6 | 1-2 |
| Medium | 12" | 8 | 2-4 |
| Large | 14" | 10 | 4-6 |
| Extra Large | 16-18" | 12 | 5-6 |
Pizza Hut Sizes
Pizza Hut offers three pizza sizes from its menu, ranging from small to large.
| | | | |
| --- | --- | --- | --- |
| Features | Size | No. of Slice | Servings |
| Small | 8" | 4-6 | 1-2 |
| Medium | 12" | 6-8 | 2-4 |
| Large | 14" | 12 | 4-6 |
Looking through the table, it's clear that Pizza Hut fell short of its pizza sizes. On the other hand, Papa John's caters to a larger group of people with its 18-inch pizza.
Toppings Variation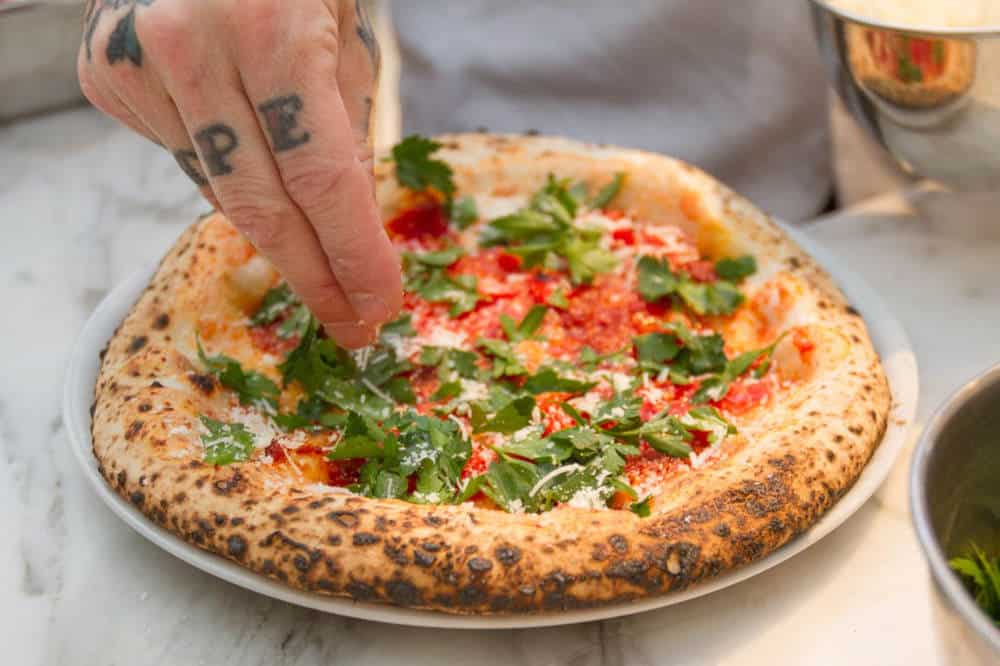 Finally, we're on our favorite part – toppings! Whether you like an all-cheese or an all-meat, both pizza chains have it. But what makes it different from the other?
Pizza Hut provides all the standard toppings like sausage, beef, and typical veggies. But the selection is still limited compared to Papa John's. Papa John's has an array of pizza toppings like salami, Philly steak, and meatballs not found on a Pizza Hut slice.
Although, I do not consider the limited options a big downside for the latter. Why? Because the majority of the consumer still stick to standard toppings like pepperoni and cheese or four-cheese pizza. But I'll also admit that the deviant toppings of Papa John's make a good choice on a special occasion. I mean, who says no to a zesty Italian Trio pizza?
Vegan Topping Selection
Like standard toppings, Papa John's offers a more vegan topping selection than Pizza Hut. Here are the toppings comparison of the two pizza joints:
| | |
| --- | --- |
| | Vegan Topping Selection |
| Papa John's Pizza | Mushroom, pineapple, onions, green and black olives, green bell pepper, sliced Jalapenos, banana peppers, tomatoes, and fresh spinach. |
| Pizza Hut | Diced Roma tomatoes, green bell peppers, mushrooms, sliced banana peppers, sliced Jalapeno Peppers, red onions, Mediterranean black olives, and sweet pineapple. |
Price Point
Let's now talk about the pizza prices from these two pizza chains. For a fair comparison, we'll consider two of the most commonly ordered pizzas: cheese and pepperoni.
| | | |
| --- | --- | --- |
| Cheese Pizza | Papa John's Pizza | Pizza Hut |
| 12" Cheese Pizza | $13.00 | $11.99 |
| 14" Cheese Pizza | $15.00 | $14.99 |
| 12" Pepperoni Pizza | $13.00 | $11.99 |
| 14" Pepperoni Pizza | $15.00 | $14.99 |
Clearly, Papa John's Pizza has a higher price point. It's noticeably more expensive than other pizza joints for the large pizza alone. Although, it is understandable with the variety they offer, quality, and service. Pizza Hut closely follows Papa John's with a few cents difference.
Special Offers and Rewards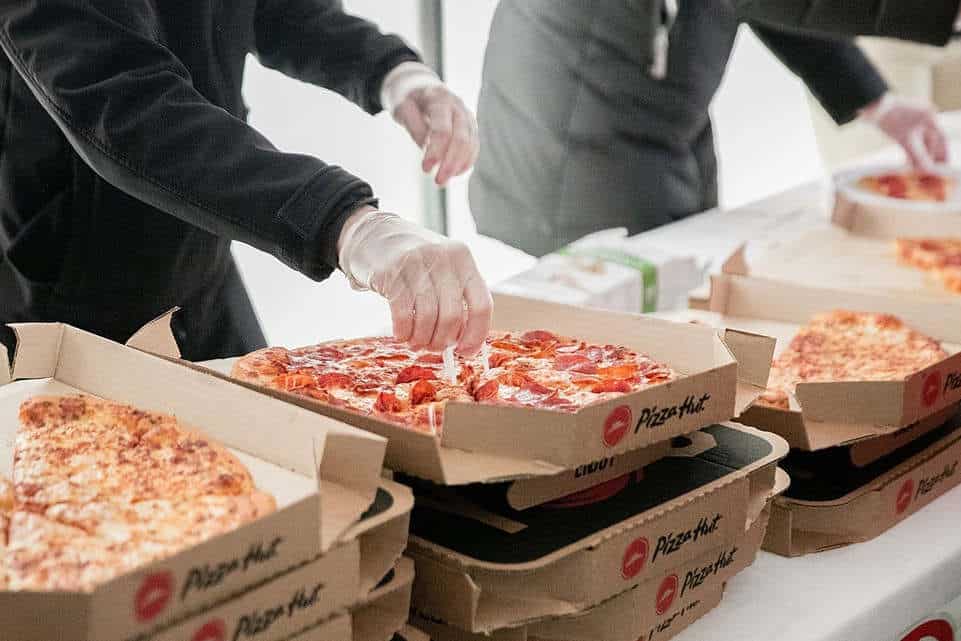 Both Papa John's and Pizza Hut offer deals that give their customers value for their money. For Papa John's, every $5 spent converts to one point. If it's your birthday, you get an additional 10 points. That's a win-win for everybody! Now after you gather 25 points, you can exchange it for a large pizza with three toppings.
Of course, Pizza Hut wouldn't let its people disappoint! For every $1 spent, you get two points. That's an easy seven points for a 14-inch pizza! After you reach 150 points, you can claim a medium two-topping pizza.
Order Convenience
Today, Papa John's Pizza has 3,122 branches in the United States, while Pizza Hut has 6,862. With thousands of locations, it's now easy to order through delivery apps to get a quick pizza fix.
Both pizza chains have an app where you can order from their menu. Papa John's has real-time trackers to keep you updated on where the order is. The trackers also provide a close estimate of the delivery. Conversely, Pizza Hut doesn't have a tracker and provides updates via text messages. Overall, the two pizza chain giants deliver on time.
Extra Dips
Extra dips make snacking more fun and exciting. It's like munching on hard breadsticks dipped in Nutella but with a savory twist. Luckily, both pizza chains offer a variety to combine with the sides or pizza.
Pizza Hut has five tasty dips to try:
Hot dip
Sour cream and chive
BBQ
Sweet Chilli
Garlic
Papa John's, on the other hand, has eight dips on their menu:
Ranch
Special garlic
Spicy garlic
Blue cheese
Buffalo
Honey mustard
BBQ
Pizza dipping sauce
When it comes to dips, Papa John's touches the hearts (and tummy) of many because of their free garlic sauce for every order of large pizza. Despite Pizza Hut not providing the same deal, I still find their garlic and BBQ dip worthy of appreciation.
Overall Pizza Taste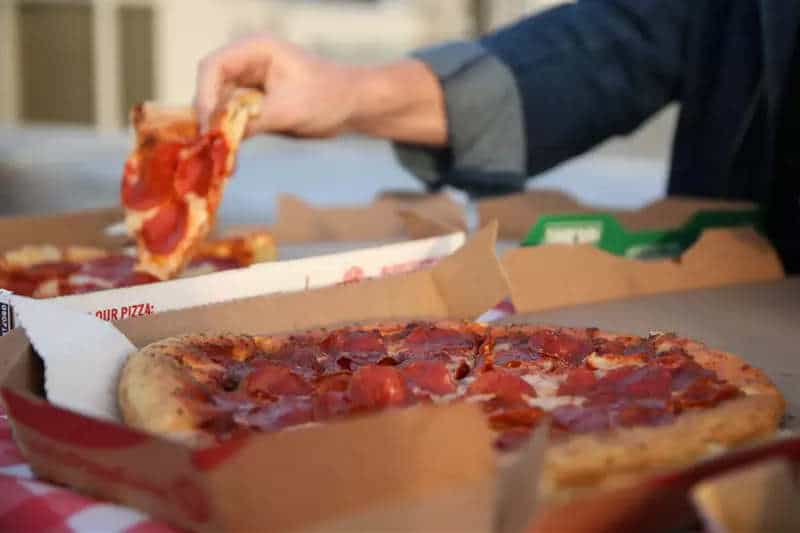 It's impossible not to compare pizza chains once you've been to many. We take into account the ambiance of the place, the service, and the price. But overall, it all boils down to the pizza taste.
I have tried both restaurants, especially their pepperoni, and I can say that it's a close fight between the play of the flavors. Pizza Hut provides a more buttery dough with enough flavor to compensate for the red sauce. Although, Papa John's pizza is the complete opposite. The crust has a bready texture but the sauce has a zing that tickles your taste buds to take another bite.
With the cheese, Pizza Hut falls short of my expectations. It was scanty, and I find it weird because they are one of the largest cheese consumers in the world. Papa John's, on the other hand, was generous with their toppings. The cheese is evenly spread. The pepperoni is adequate per slice, and the dip uplifted everything.
With all that said, it is clear that Papa John's is my pick for this pizza debate.
If you want to hear more insight about this pizza face-off, watch this video:
Take Away
Everybody has their preference when it comes to taste and texture. Some may enjoy the flavorful crust of pizza hut, while others look forward to the nicely baked toppings at Papa John's. For your palate, who do you think is the real winner of the Papa John's vs. Pizza Hut battle? Let us know your thoughts in the comments below!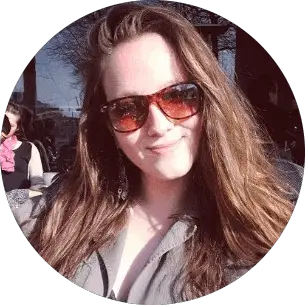 Barbara is an enthusiastic food-exploring person that goes through different culinary experiences. She got inspired by creating a pizza blog post after she tasted one of the best-selling pizzas in Toledo.