Almost everyone loves pizza, and everyone has their favorite toppings. There are so many ways to serve pizza, but one innovative way to present it is to roll it up into a cone and eat it like ice cream, making it convenient to carry and fun to enjoy at the same time.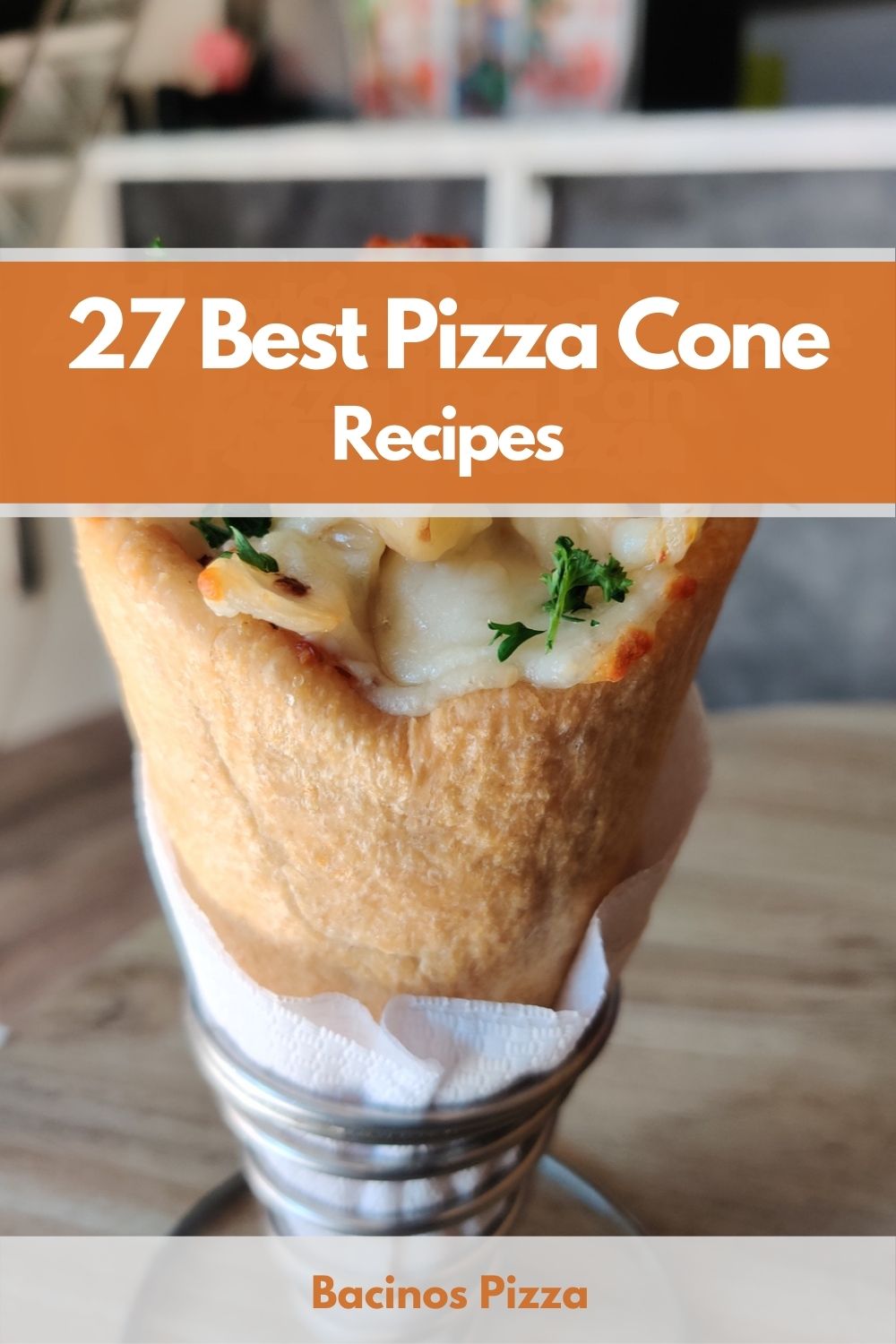 If that piques your interest, we've researched online to gather our top 27 pizza cone recipes you might want to replicate at home.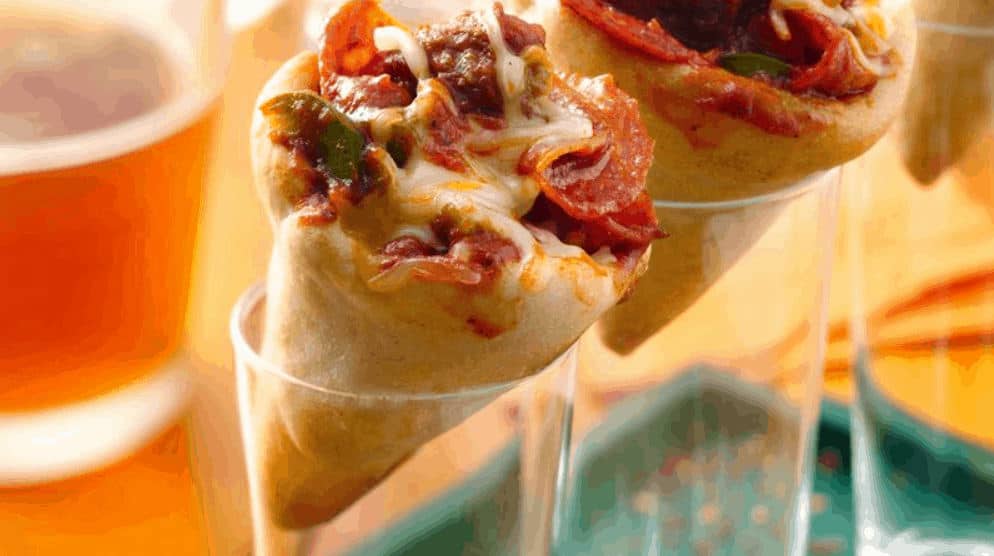 If you're wondering why you should make pizza cones instead of just regular pizza, simply check out the photo at the top of this blog post. Each one is oozing with melted cheese mixed with irresistible tomato sauce and juicy pepperoni pieces, and just seeing them should be enough to answer the question. Then, once you're convinced you want to try, all you need to do is keep reading to find out how to make pizza cones of your own.
2. How To Make Cheesy Pizza Cones from Rajshri Food
As this YouTuber tells us, kids all love pizza, but by making pizza cones together, you can also get them involved with preparing their meals. We love the way these pizza cones look, and we can just imagine how good the filling must taste – and we're sure your kids will have lots of fun making and eating these pizza cones too.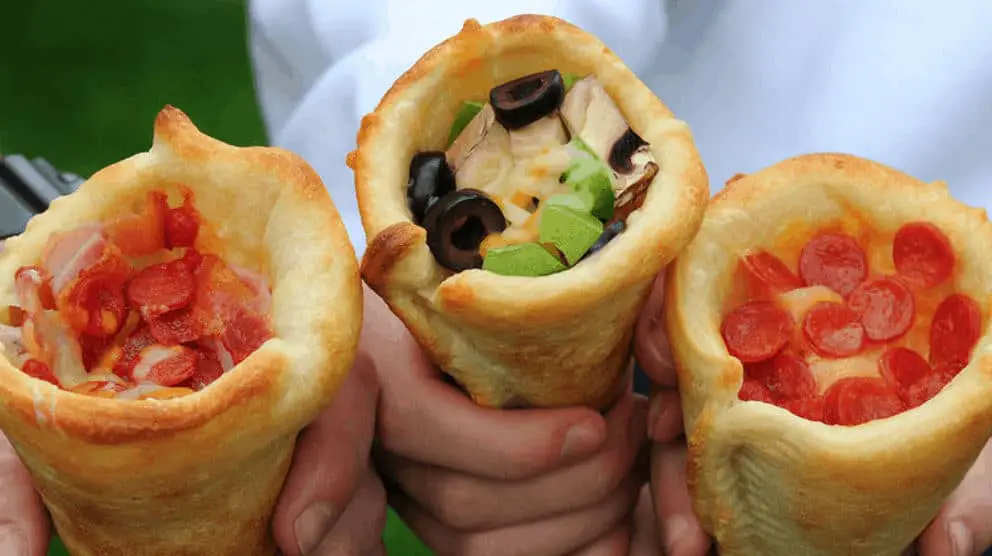 Pizza cones are not only fun but also conveniently portable, making them perfect for stand-up parties. This recipe teaches you how to make the basic pizza cones, which you can then stuff with a range of different fillings, allowing everyone at your party to choose their favorite.
4. How to Make Pizza Cones at Home from The Recipe Diary
The pizza cones covered in sesame seeds at the beginning of this video look extra-special, and the chicken filling livened up with spices like chili powder and turmeric sounds amazing too. It might not be the most traditional style, but we're sure plenty of people will be interested in trying – and if you're one of them, give this video a watch to find out more.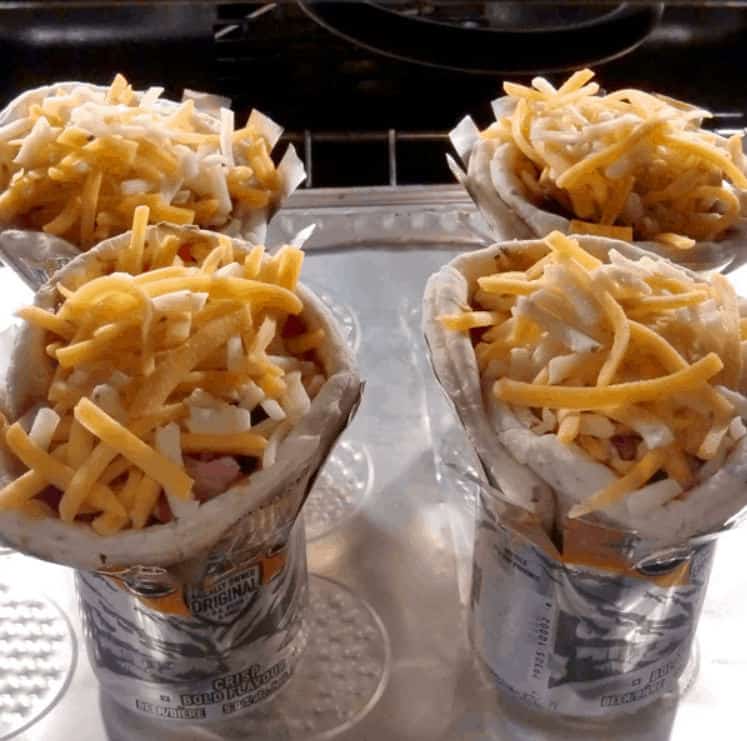 One of the best things about pizza cones is that once you have the cones ready, they're so easy to personalize. However, before you get to that point, you need to know how to prepare the cones themselves, and this post shows you a great hack for doing it using recycled soda cans. Check it out to see how it's done.
6. Pizza Cone Recipe by SooperChef
Here's another delicious-looking recipe for chicken-stuffed pizza cones that we can't wait to try ourselves. As you can see from the recipe, the chicken is combined with tomato sauce and plenty of cheese to create a yummy treat that is guaranteed to be a big hit with your whole family.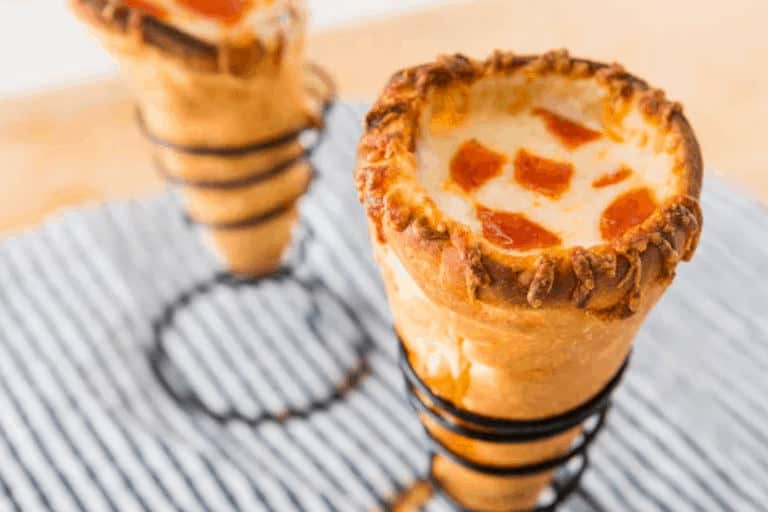 When you see the photo of the assembled ingredients for the pizza cones in this recipe, you instantly know the result is going to be fantastic. The filling includes chicken and apple sausages, pepperoni, honey ham and plenty of cheese – and with all that stuffed inside a crispy pizza cone, you can hardly go wrong!
8. How to make Pizza Cones from McPhoney
In the introduction to this video tutorial, we are told that pizza cones are a fantastic yet easy dish that's ideal for any occasion – and that's sure to impress your friends too. If you want to show off your cooking skills, you don't have to attempt anything too elaborate, and if you think pizza cone is an option you'd like to try, this video will teach you how to get started.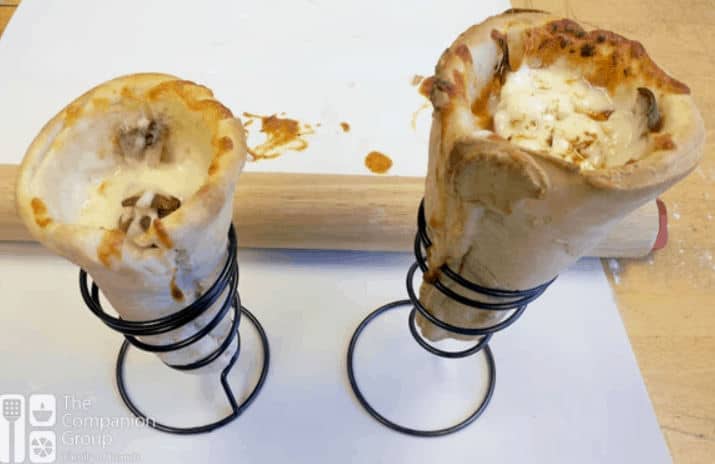 If you want to have a go at making pizza cones, you need to start with the dough, but what is your best option, homemade dough or the stuff you can buy in a store? Well, both types can work, but each has its pros and cons, which this blog evaluates. So if you're wondering which will work best for you, it's well worth a read before you start cooking.
10. How to Make Pizza Cones from POPSugar Food
Pizza cones can be almost as much fun to make as they are to eat, and if you copy the techniques this video teaches you, they're super-easy too. You just need something to help the dough retain the cone shape as it cooks, and then when it comes out of the oven, all that's left to do is stuff them with your favorite fillings, bake them again for a few minutes….and they're ready to eat!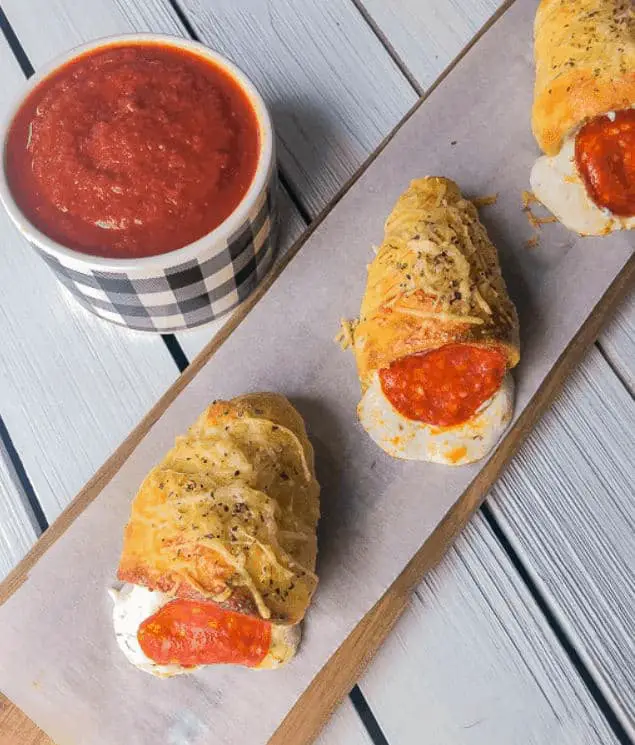 The fillings you can stuff into a pizza cone are almost limitless, but this idea for using pepperoni and ricotta sounds particularly yummy. The cones can be made ahead of time, so if you're throwing a party, you can get everything ready before your guests arrive. Then, after just a few minutes in the oven, they'll be ready to serve, allowing you to spend less time cooking and more time enjoying the party.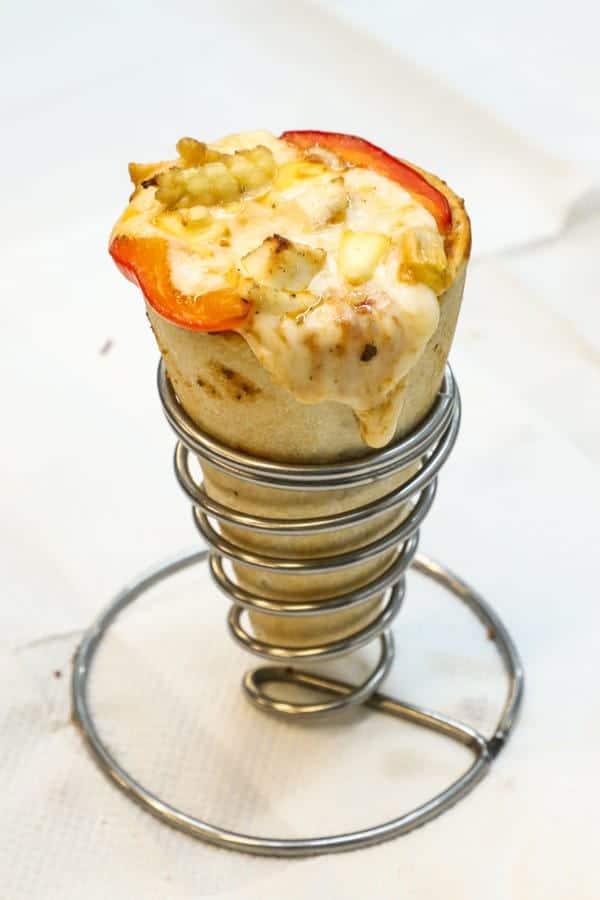 Here's an original idea that we like a lot. It takes the basic concept of pizza cones and stuffs them full of breakfast ingredients like eggs and bacon, turning them into a delicious – if slightly unusual – idea for a filling morning meal. We have to say, we're intrigued by this suggestion, but we can't see why it wouldn't work. How about you?
13. How to Make Pizza Cones from Pizza Cones UK
If you don't want to make your own pizza cones, it's possible to buy them ready-made and frozen. All you then need to do is thaw them out, stuff them with the fillings of your choice and pop them in the oven to cook – and you have a convenient and delicious snack that will have everyone coming back for a second helping.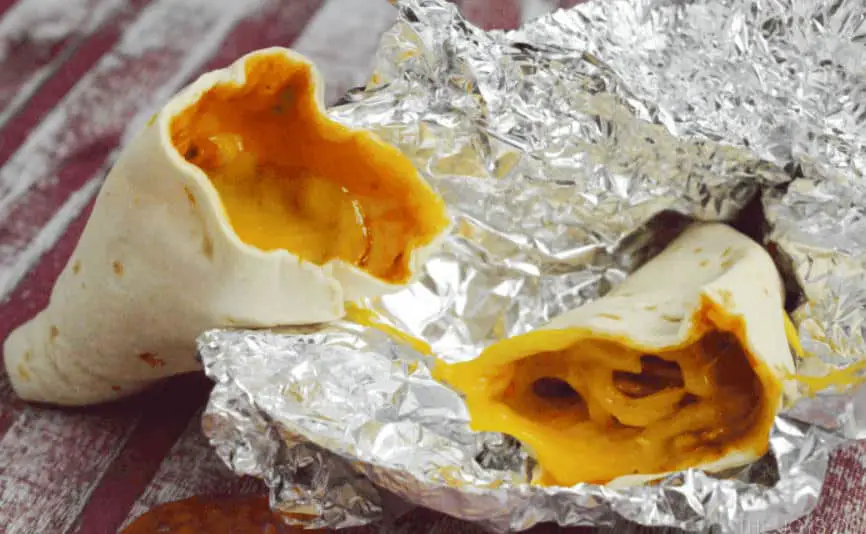 This blog makes the valid point that the problem with camping is….no pizza! But it doesn't have to be that way because you can satisfy your pizza cravings while spending time in the great outdoors by cooking up pizza cones instead. Want to know how? Then check out this tutorial for all the info you need.
15. How To Make Pizza Cones from Buzzfeed Multiplayer
Making pizza cones is super-easy, and this short tutorial teaches you how to do it in under a minute and a half. There's no reason to overcomplicate things, and this video keeps it simple – which means you can spend less time watching and more time cooking…and eating! So what are you waiting for?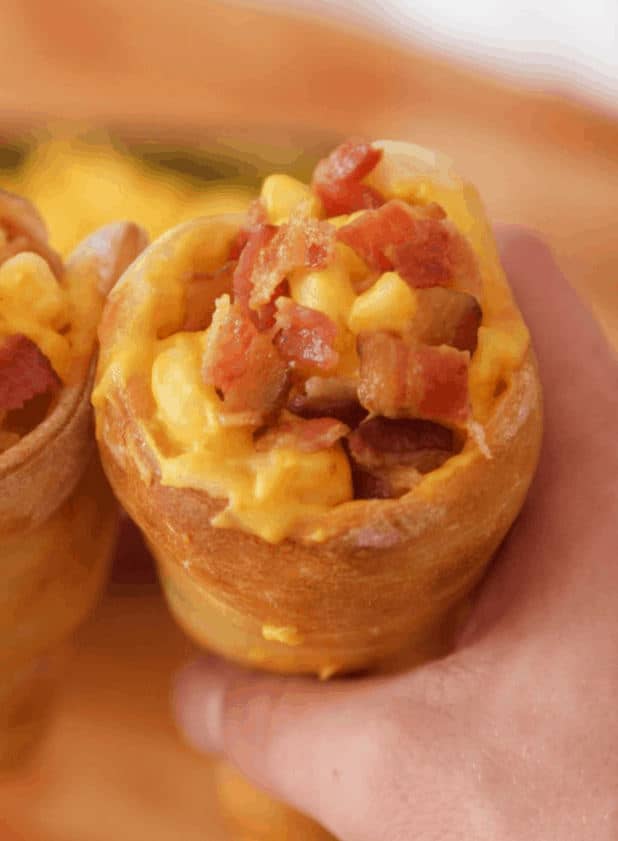 Here's a great recipe for quick and easy pizza cones that will allow you to start experimenting with all your favorite fillings in no time at all. It also deals with questions like using store-bought dough or using tortillas instead of regular pizza crust, giving you even more ways of enjoying this fun and delicious snack.
17. Pizza Cones Recipe by Chef Sanjyot Keer
If you don't know what to make for dinner and your cupboards are bare because you haven't done your weekly shopping yet, this video is a must-watch – because it teaches you how to make pizza cones using nothing more than regular sliced bread. This is something we never would have thought of, but as you can see in the video, it works perfectly, giving you a way to serve a meal that will cost hardly anything while using whatever ingredients you have available.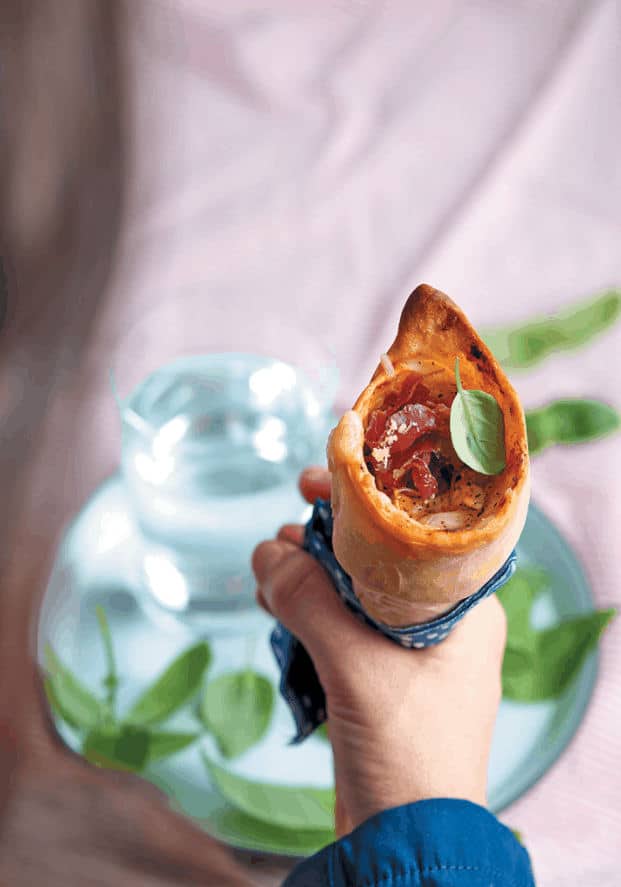 With this recipe, you'll learn how to make pizza cones stuffed with tomato paste, mozzarella cheese and prosciutto and finished with a few leaves of basil. There are only three simple steps to follow, which shows how easy it is to do, allowing you to start enjoying your pizza cones right away.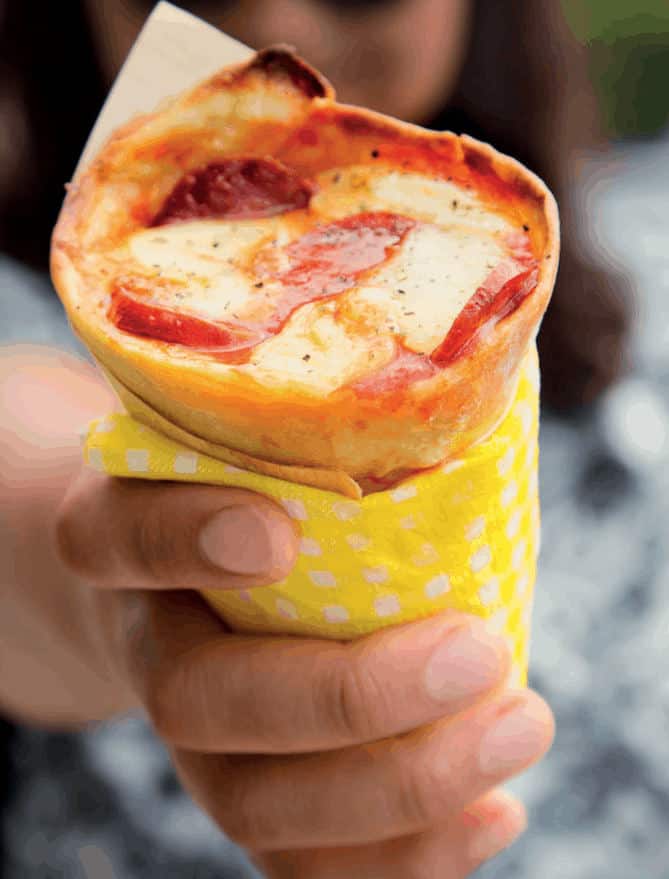 This pizza cone recipe uses either chopped chorizo or pepperoni pieces as the main ingredient, complemented by a generous amount of cheese. It could hardly be easier to make, and when it's done, you'll have a tasty snack that's perfect for outdoor parties or just about any other event.
20. Pizza Cones from Home of Flavors
At the start of this video tutorial, you get to see several examples of pizza cones stuffed with a range of different fillings to give you an idea of the kind of thing that's possible. Then, once you're ready to have a go yourself, it takes you through the steps you'll need to follow to make your own pizza cones just like them.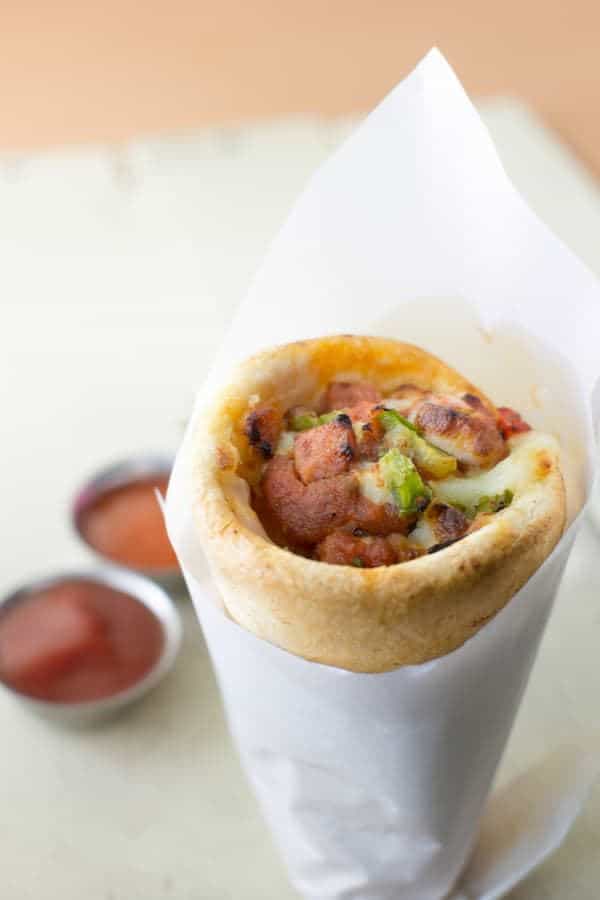 Here's a recipe that teaches you how to make the dough and then turn it into pizza cones. That's the only difficult part about making pizza cones – although "difficult" is probably pushing things a bit far – and after the cones are ready, it's up to you to fill them with just about anything you like.
22. Veggie Pizza Cone
Just because you don't eat meat, it doesn't mean you can't enjoy delicious pizza cones – and this recipe gives you suggestions for how to make a vegetarian-friendly version. Along with the veggies, the recipe also includes chili flakes for a little extra kick – although you can simply leave them out if you're not a fan of spice.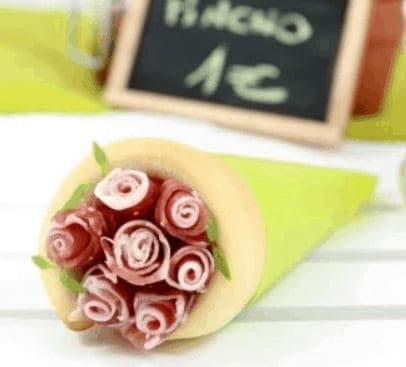 If there was a competition for the most artistic version of pizza cones, then this recipe would be the clear winner. As you can see from the photo, the pizza cones are made to look like a bunch of flowers, and they're nothing less than a work of art. Want to see how they did it? Then give this post a read!
24. Giant Pizza Cones!
Usually, pizza cones are served as bite-sized snacks, about the equivalent of one slice of pizza. However, this YouTuber decided to try something a bit more ambitious and make a giant cone the size of a whole pizza. It's a crazy idea, but he managed to pull it off – check out his video to see how it went.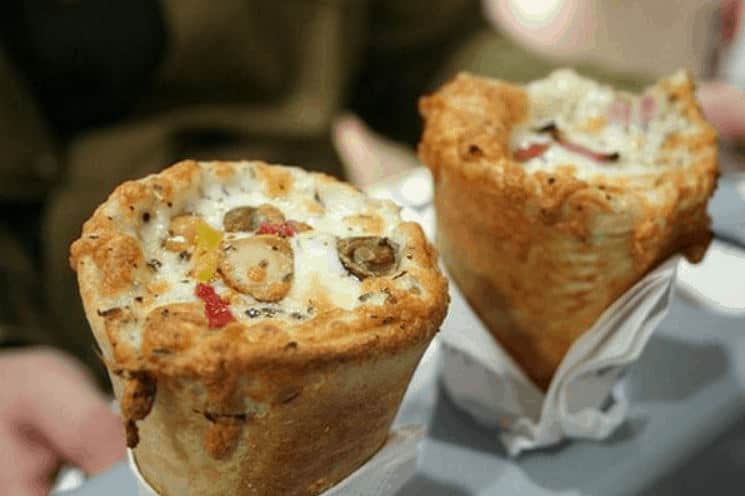 We love seeing the pics of all the amazing pizza cones people have been making and blogging about, and here's another great example. These ones are stuffed full of cheese and chicken pieces, and they look fantastic. Even better, this blogger has included a simple step-by-step guide for making them, so you should have no trouble copying her ideas at home.
26. Pizza Cone Dip Ring Recipe
Here's a great idea for finger food for a party – pizza cones made from tortillas arranged in a ring around a pot of dip. This is the sort of thing that takes hardly any time to make, and it's super cheap too. However, that doesn't make it any less yummy, and there are unlikely to be any left over when your party ends!
27. Cheesy Pizza Cone at Home from Food Fun
These pizza cones are probably the least healthy version on our list – because they're deep-fried. However, sometimes indulgent comfort food is necessary, and if you're looking for something to satisfy your guilty cravings, this is a recipe that should be worth trying.
Lots of great ideas to help you get inspired in the kitchen
As you can see, when it comes to pizza cones, there are so many great ideas you can try. Pizza cones are easy to make, and they're super-versatile too, which means you can have lots of fun experimenting.
We've enjoyed collecting these recipes for you, so we hope you've enjoyed reading and watching them too. And above all, we hope we've helped you find the ideas you needed for making fun and tasty pizza cones of your own.
27 Best Pizza Cone Recipes
Ingredients
How To Make Cheesy Pizza Cones From Rajshri Food

How To Make Pizza Cones At Home From The Recipe Diary

Pizza Cone Recipe By SooperChef

How To Make Pizza Cones From McPhoney

How To Make Pizza Cones From POPSugar Food

How To Make Pizza Cones From Pizza Cones UK

How To Make Pizza Cones From Buzzfeed Multiplayer

Pizza Cones Recipe By Chef Sanjyot Keer

Pizza Cones From Home Of Flavors

Veggie Pizza Cone

Giant Pizza Cones!

Pizza Cone Dip Ring Recipe

Cheesy Pizza Cone At Home From Food Fun
Directions
Select your favorite recipe.
Organize all the required ingredients.
Prep the recipe in 30 minutes or less!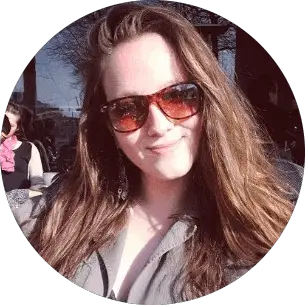 Barbara is an enthusiastic food-exploring person that goes through different culinary experiences. She got inspired by creating a pizza blog post after she tasted one of the best-selling pizzas in Toledo.